Jump to recipe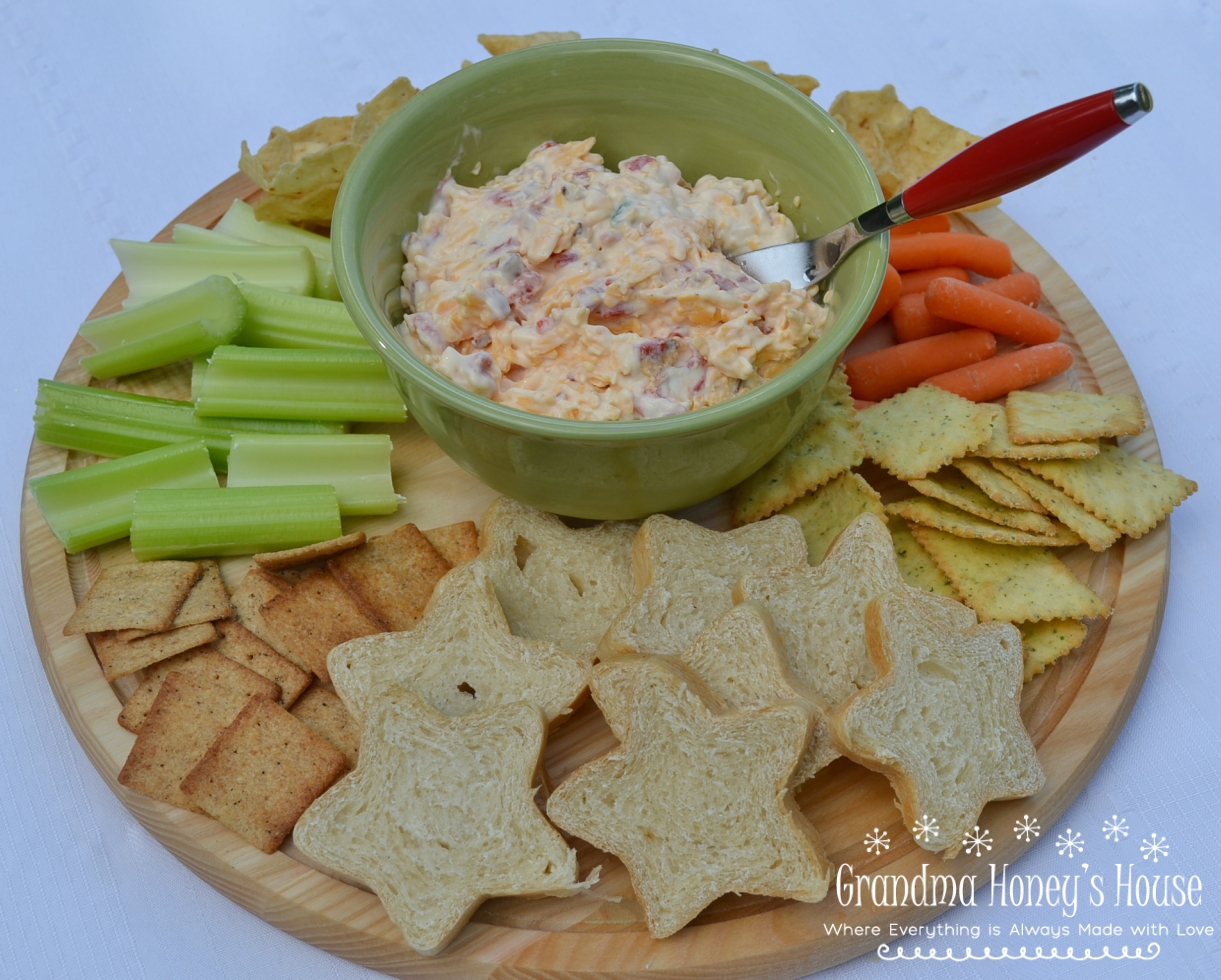 Spicy Pimento Cheese-Bacon Spread
This Spicy Pimento Cheese-Bacon Spread is a creamy spread made with sharp cheddar cheese, bacon, pimentos, and jalapenos for that kick of heat.
This recipe can be used in so many dishes, from appetizers to burgers.  I have made this for so many parties.  In the picture above, I placed some in a dish and surrounded it with crackers, breads and fresh veggies.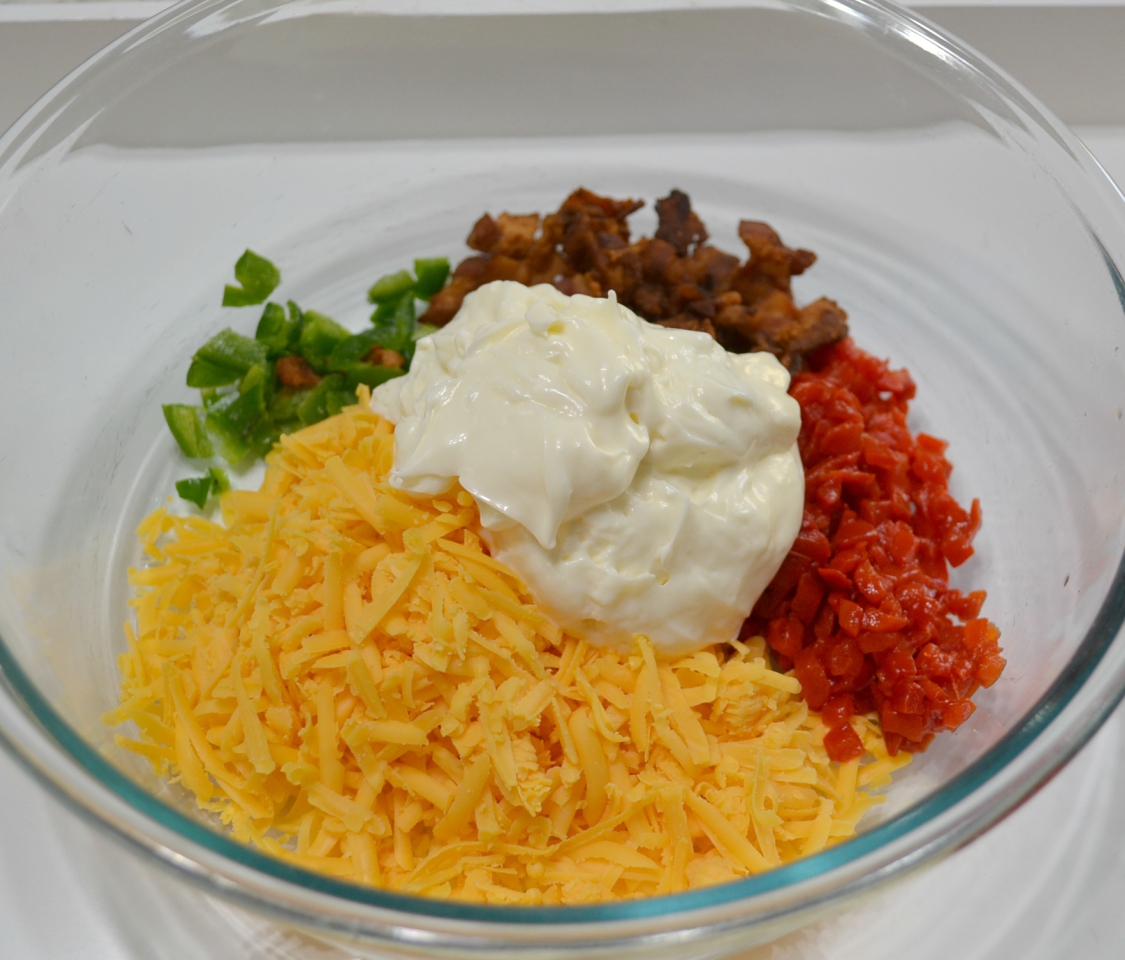 Start by placing the ingredients together in a large mixing bowl.  Combine well by using an electric mixer, or stirring by hand.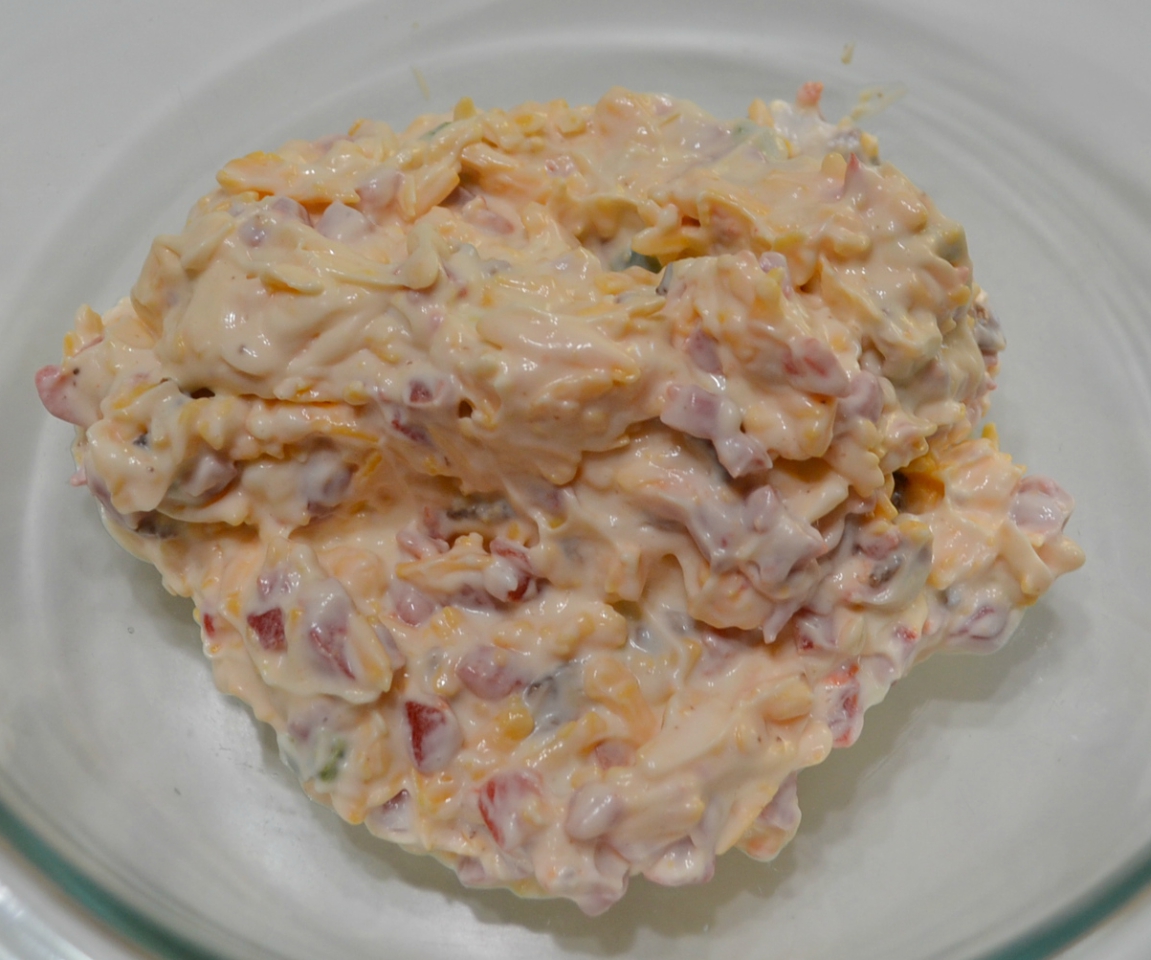 Place in a serving dish, cover and refrigerate until ready to serve.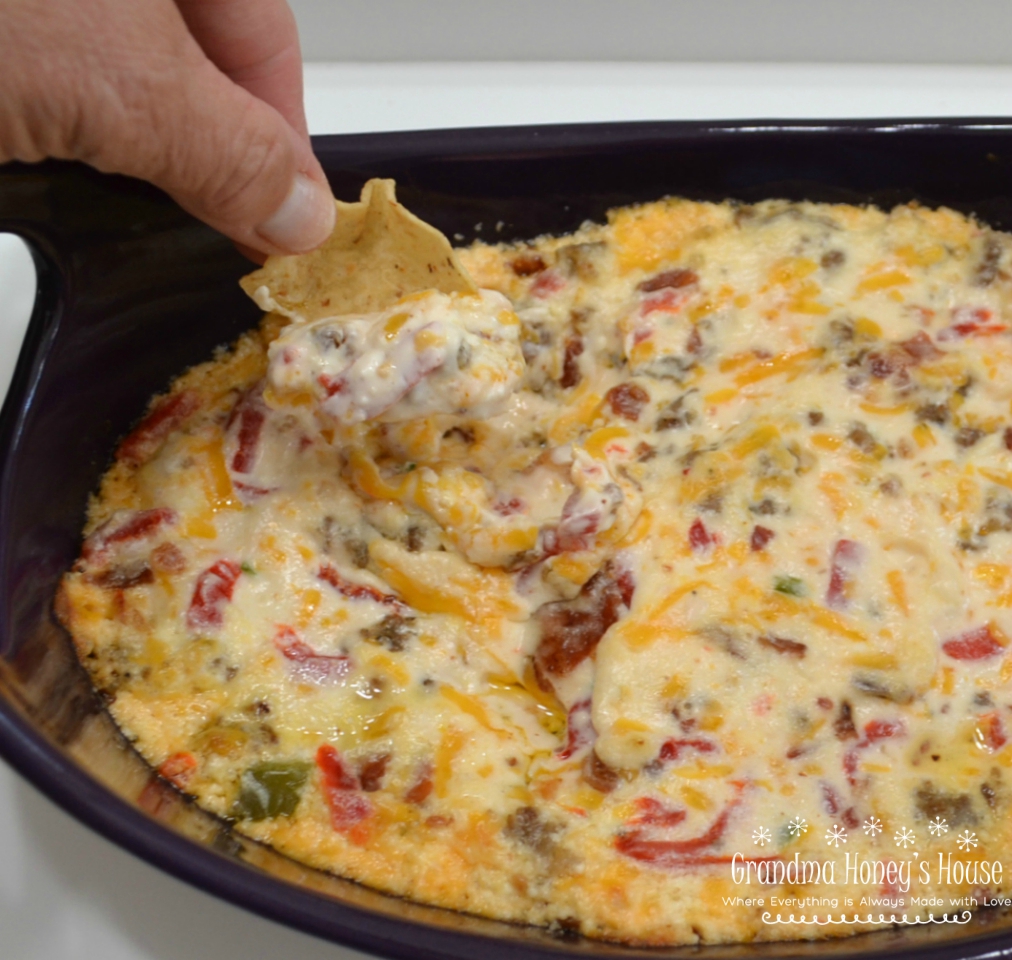 One of our favorite recipes to share at a tailgate party is the Hot Pimento  Sausage Dip that I have previously shared.  It is a variation of the original recipe.
Recipe HERE.
Some other ways to use the basic Spicy Pimento Cheese-Bacon Spread is on bread as a grilled cheese sandwich or a ham and pimento panini.
I tried it this summer on a burger and it was so good.  It tasted like it was melting in my mouth.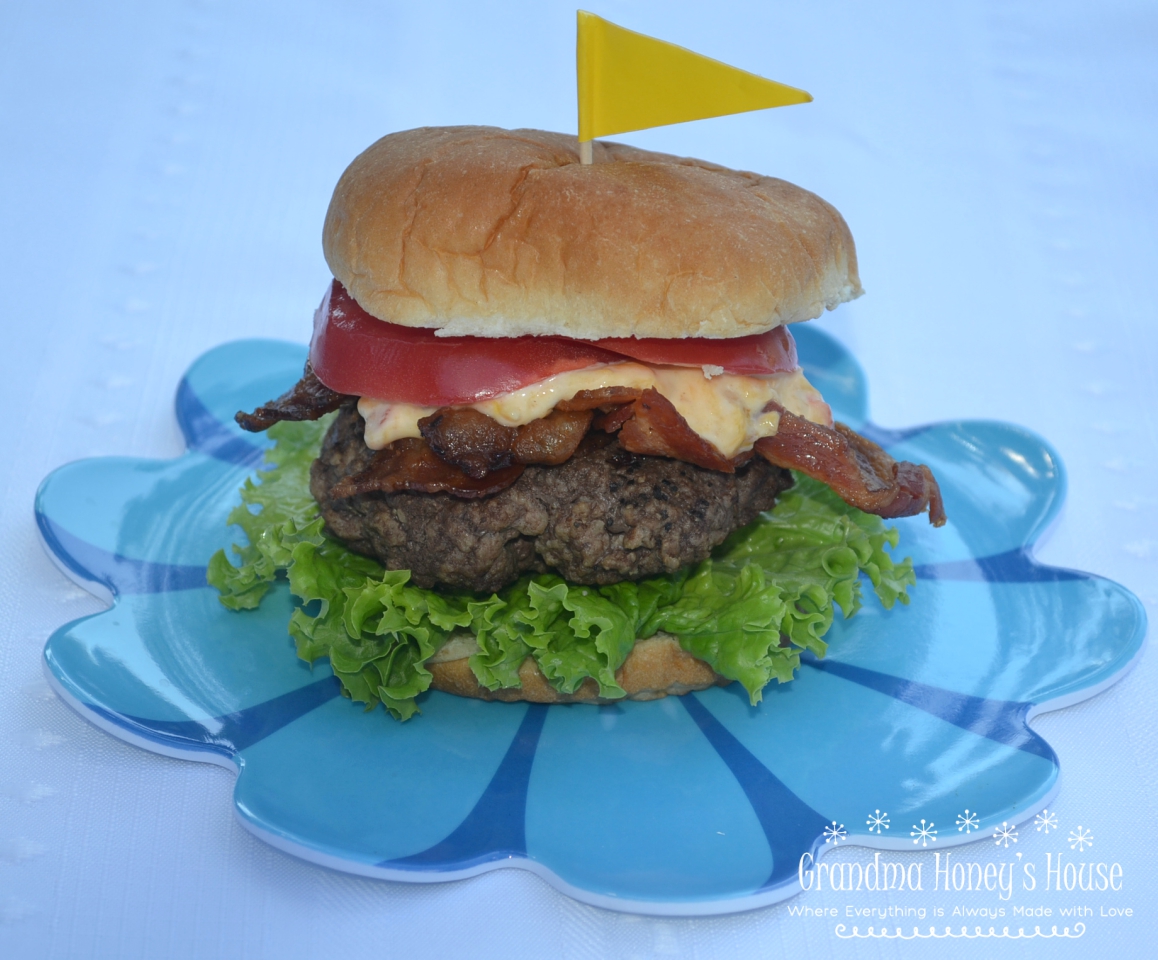 Pimento Cheese-Bacon Burger.
Once you try this recipe, you will think of so many ways to enjoy it.
SPICY PIMENTO CHEESE-BACON SPREAD
Ingredients
5 slices bacon, cooked crisp & chopped
2 cups sharp cheddar cheese, shredded
1 (4oz) jar pimentos, drained
1/2 jalapeno, diced
1 to 1 1/4 cups mayonnaise
Instructions
Place the bacon, shredded cheese, pimentos, jalapenos, and mayonnaise in a large mixing bowl. Stir to combine all ingredients well. May use electric mixer. Start with 1 cup of mayonnaise and add more if mixture seems to thick.
Place in serving dish, cover, and refrigerate until ready to serve.
© 2023 Copyright GRANDMA HONEY\\\\\\\'S HOUSE
This recipe can easily be doubled. Hope you enjoy it.
Please follow and like us: