Jump to recipe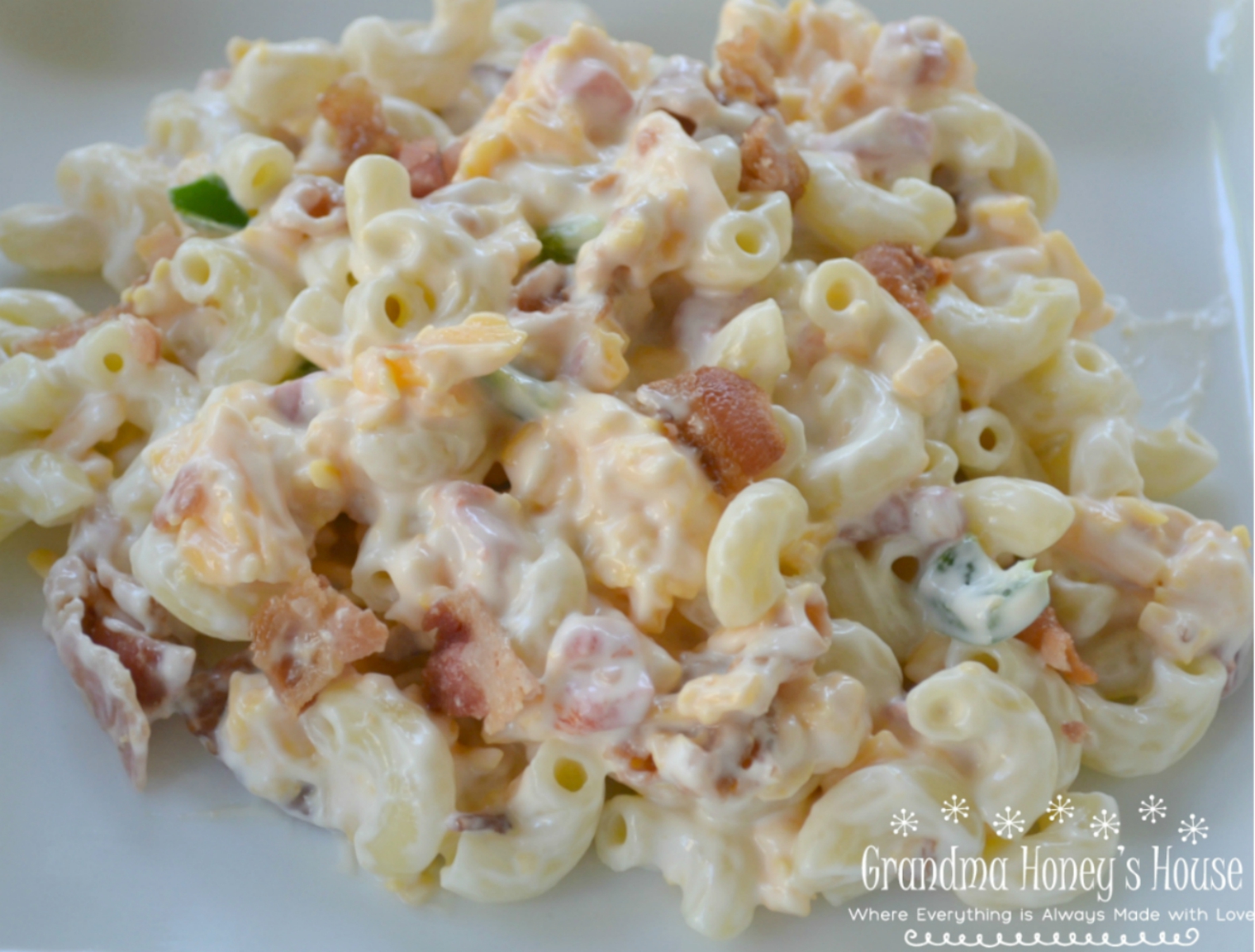 Pimento Bacon Macaroni Salad
Pimento Bacon Macaroni Salad would be the perfect side dish to add to your Labor Day cook-out.  This macaroni salad has a southern flair with the combination of a pimento cheese base, bacon and a little heat from the diced jalapenos.
Our family loves every kind of side dish that you can think of at a cook-out. We have a very large family, so at any get together we have them all.  Each year I try to create a new recipe to take to our Labor Day party, along with some old favorites.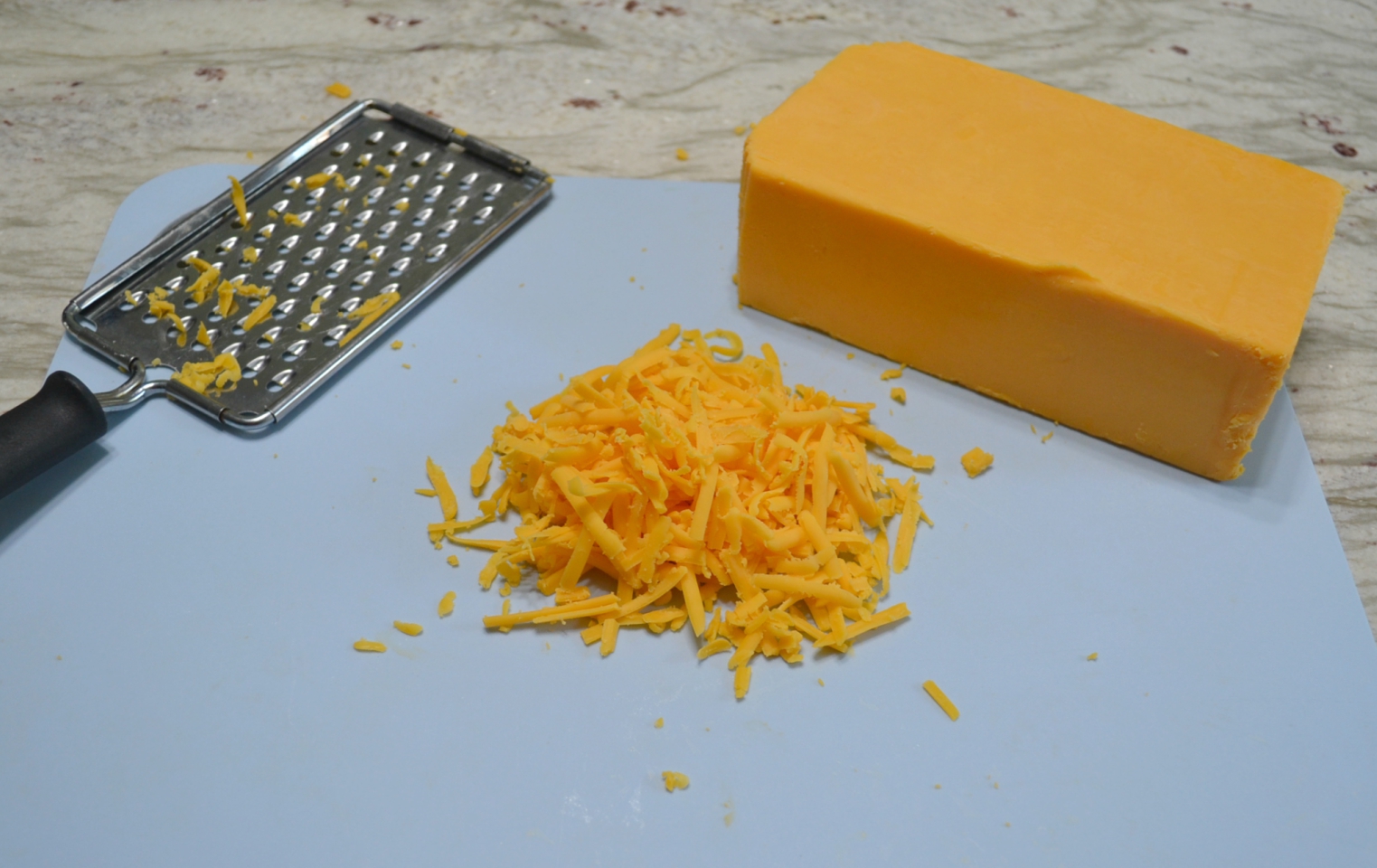 Start by shredding some sharp cheddar cheese.
Boil elbow macaroni as directed on box. Drain water, rinse with cold water and drain.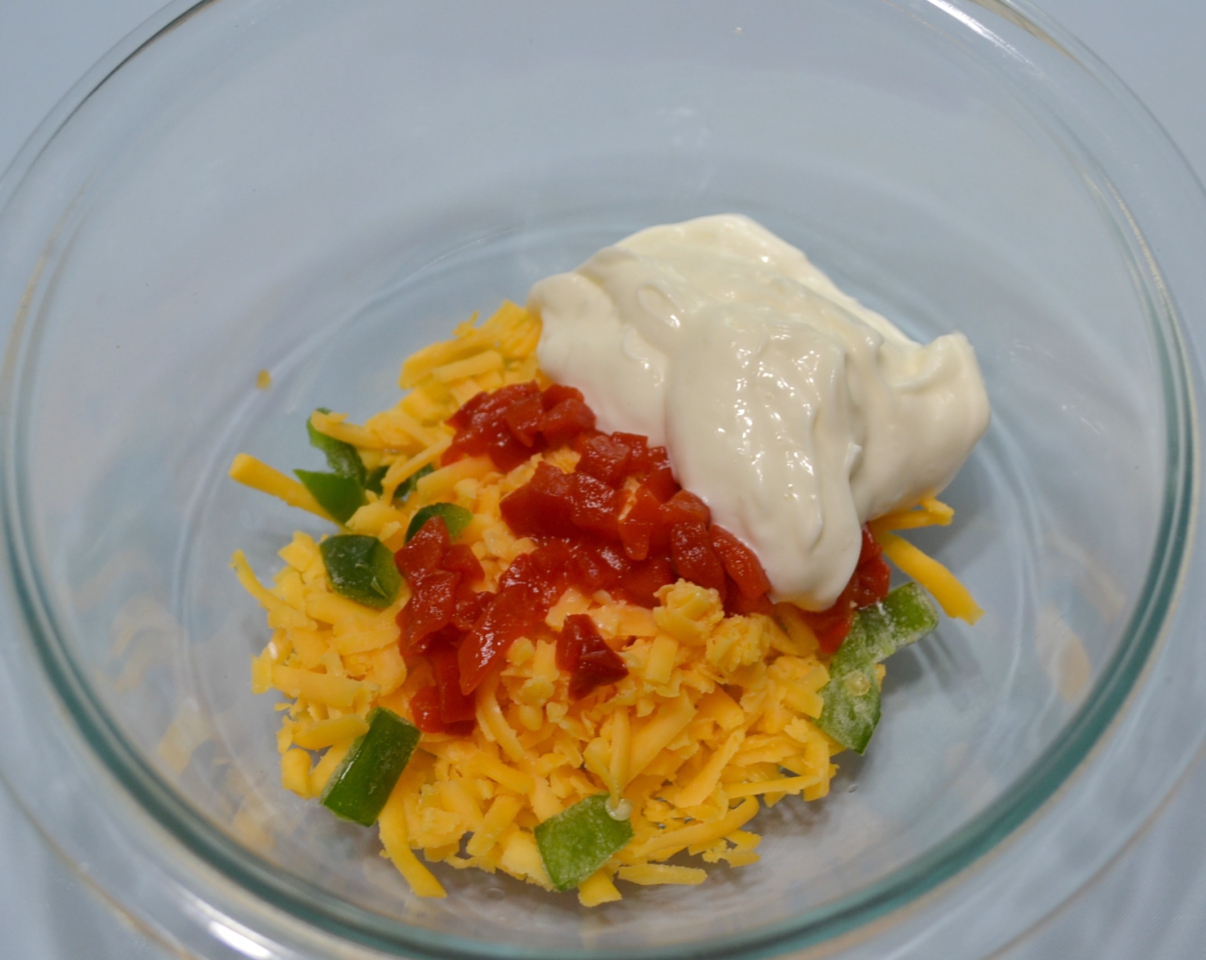 In a large mixing bowl, combine the cheese, pimentos, jalapenos, and mayonnaise.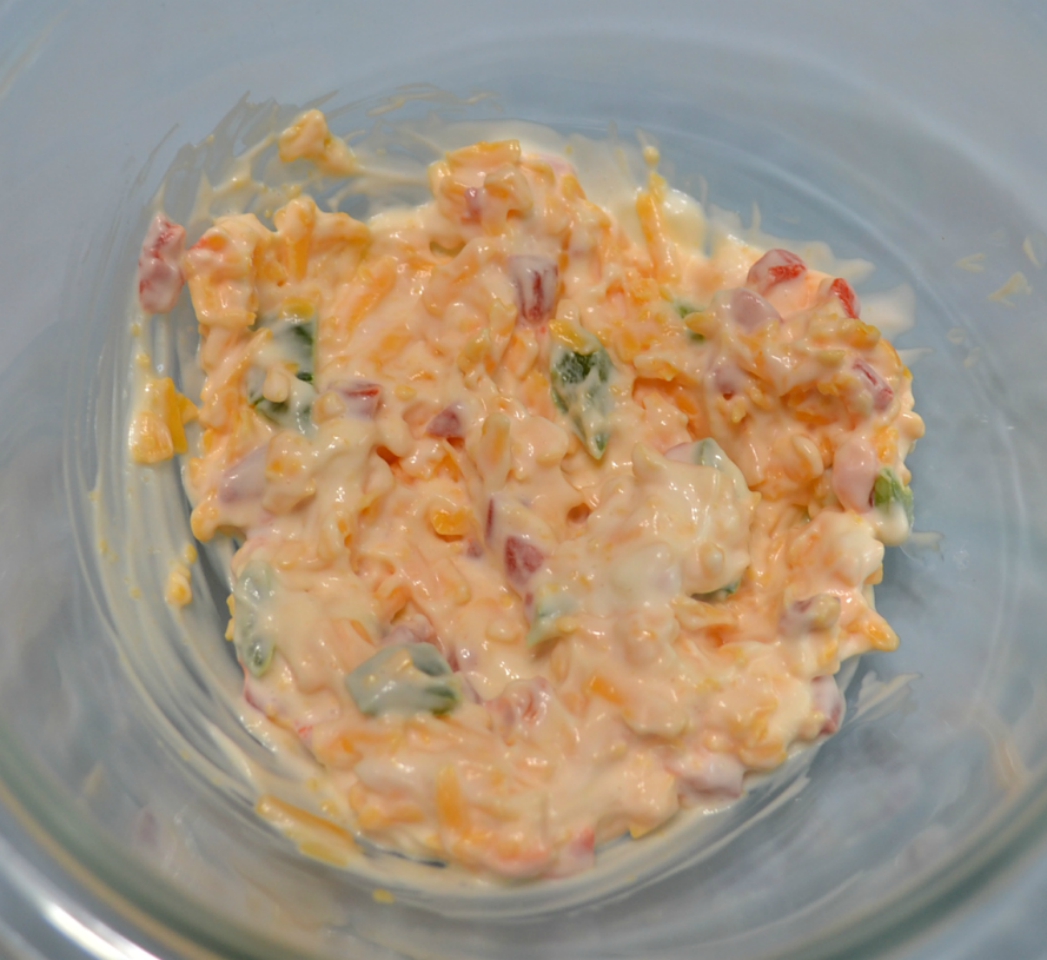 Stir to combine.
Fold in the cold macaroni.  Chop bacon and add to the mixture. Stir to combine ingredients well.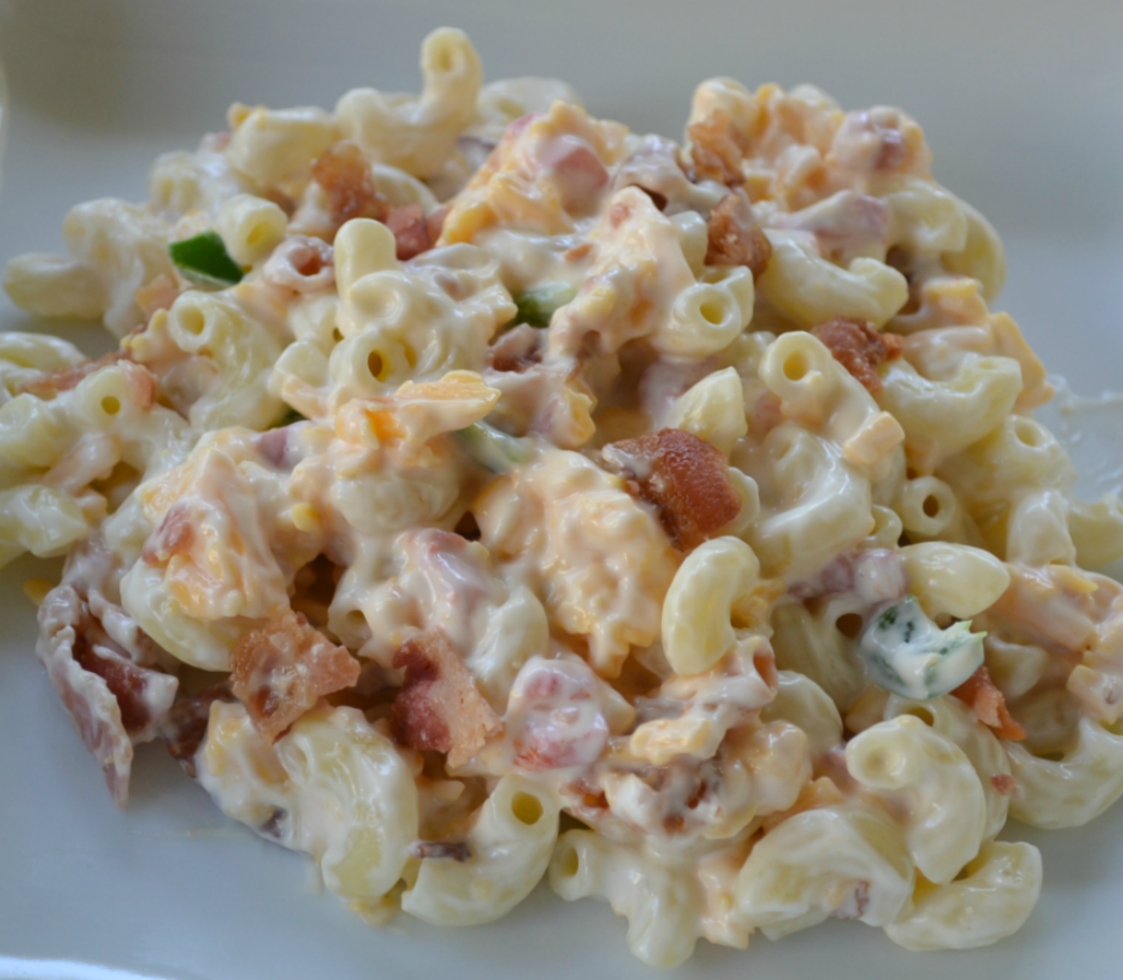 Spoon into a serving dish. Garnish with reserved bacon.
Cover and refrigerate until ready to serve.
This post was shared at the Week-end Potluck Party
@https://sweetlittlebluebird.com/
PIMENTO BACON MACARONI SALAD
Ingredients
2 cups elbow macaroni
1 1/2 cups shredded, sharp cheddar cheese
1 (4oz) jar pimentos, drained
1/2 jalapeno, diced
1 1/2-2 cups mayonnaise
5 slices bacon, cooked crisp
Instructions
Cook macaroni as directed on box in salted water. Drain, rinse with cold water and drain again.
In a large mixing bowl, combine the cheese, pimentos, jalapeno, and mayonnaise. Add 1 1/2 cups mayonnaise to start with. After adding the macaroni, if more is needed to make it creamy, add more at this time. Combine ingredients well.
Add the drained macaroni to pimento cheese mixture. Chop the bacon (save 1 Tablespoon back) and add also. Stir all ingredients well to combine.
Place into a serving bowl. Garnish with reserved bacon. Cover and refrigerate until ready to serve,
© 2023 Copyright GRANDMA HONEY\\\\\\\'S HOUSE
Please follow and like us: