Jump to recipe
This is a sponsored post in which I received product samples from Frick's Quality Meats  to create an original recipe and blog post for the Blogger Challenge Contest. All opinions are my 100% my own. #fricks #smokedmeats #itsfrickingood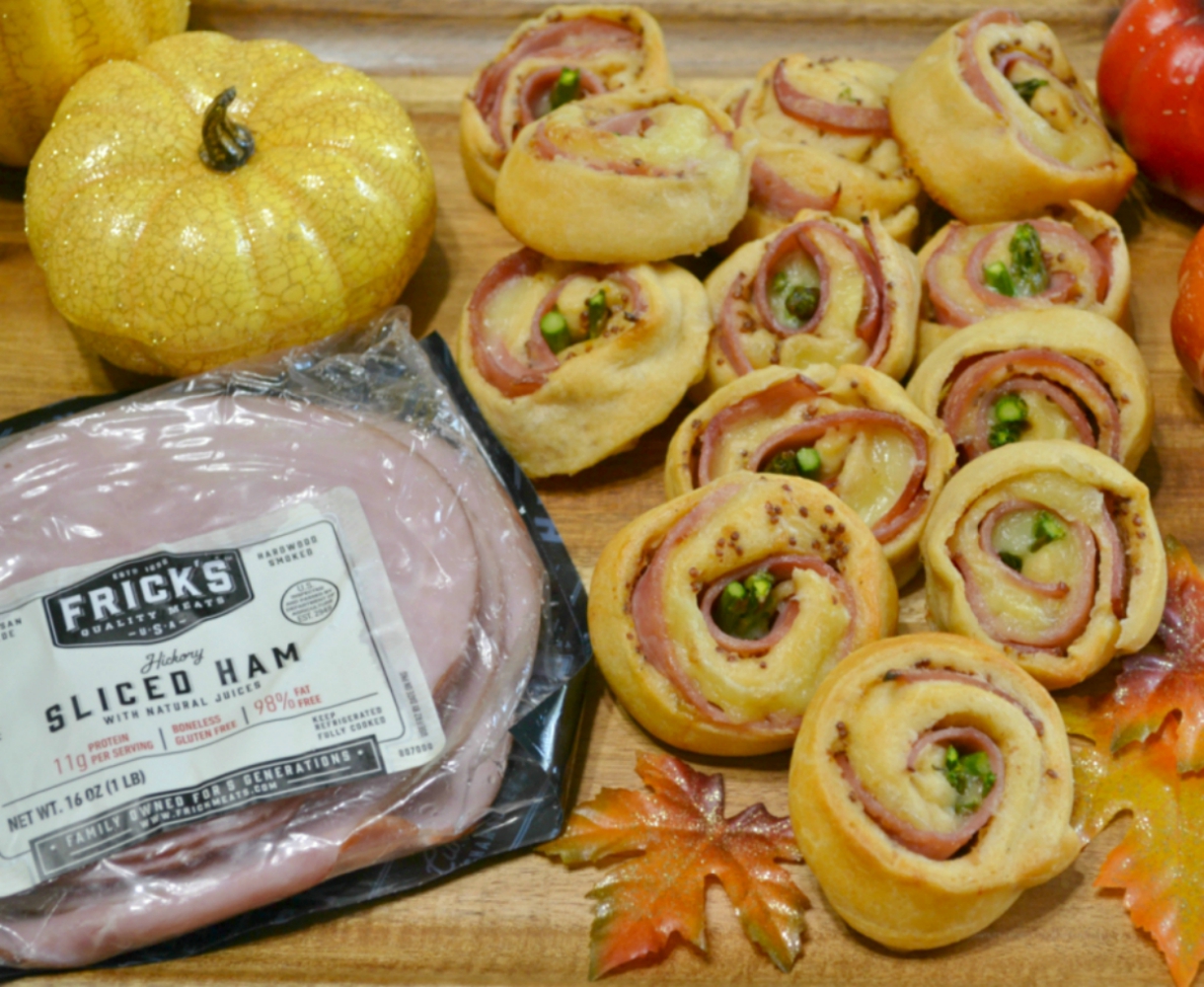 Ham-Brie-Asparagus Pinwheels
These Ham-Brie-Asparagus Pinwheels are an easy to make appetizer that can be served for any occasion.  They will be served as one of my Thanksgiving appetizers.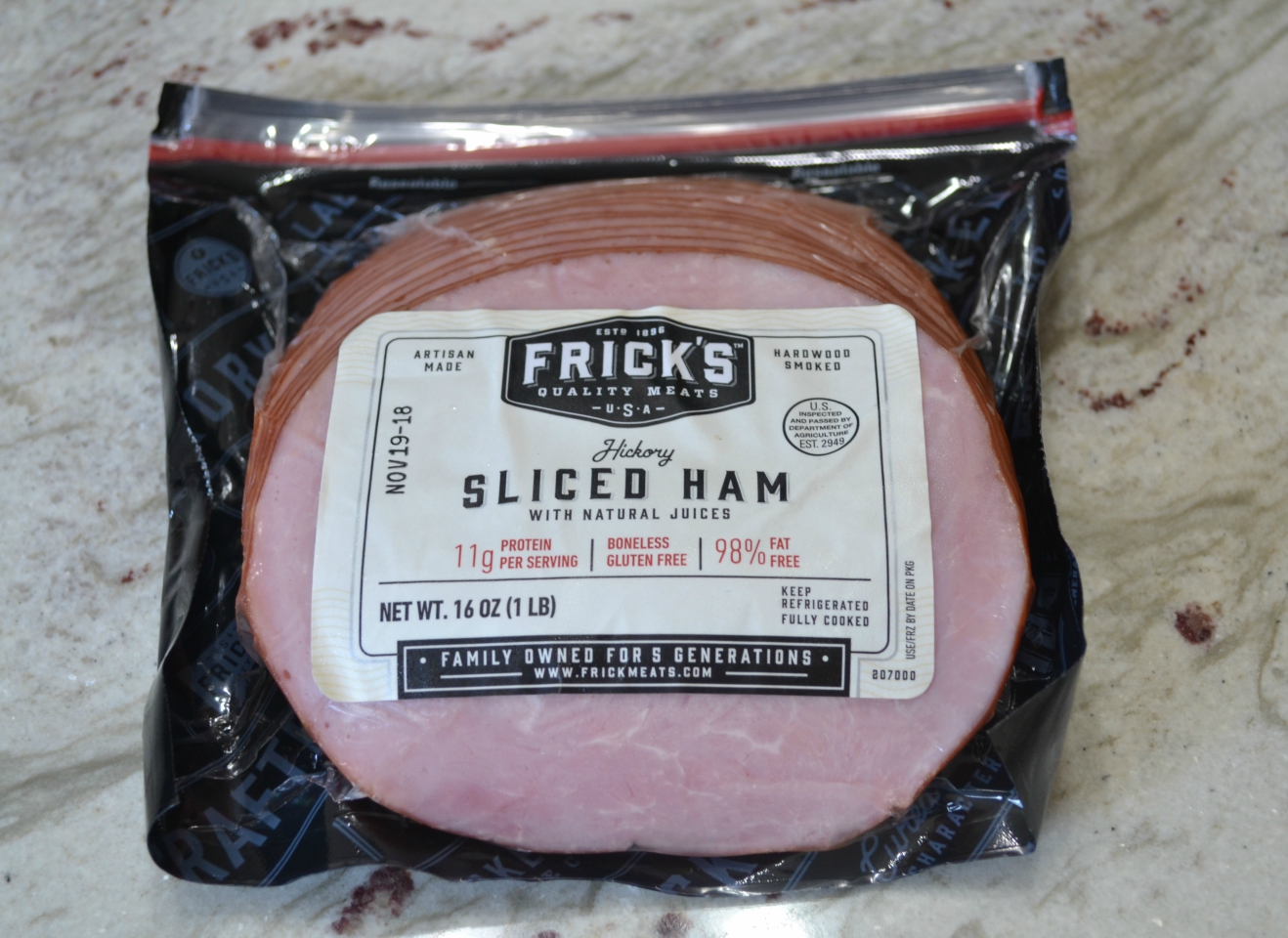 I was lucky enough to be one of the bloggers chosen for this contest. I received this package of Frick's Sliced Ham to create an appetizer recipe.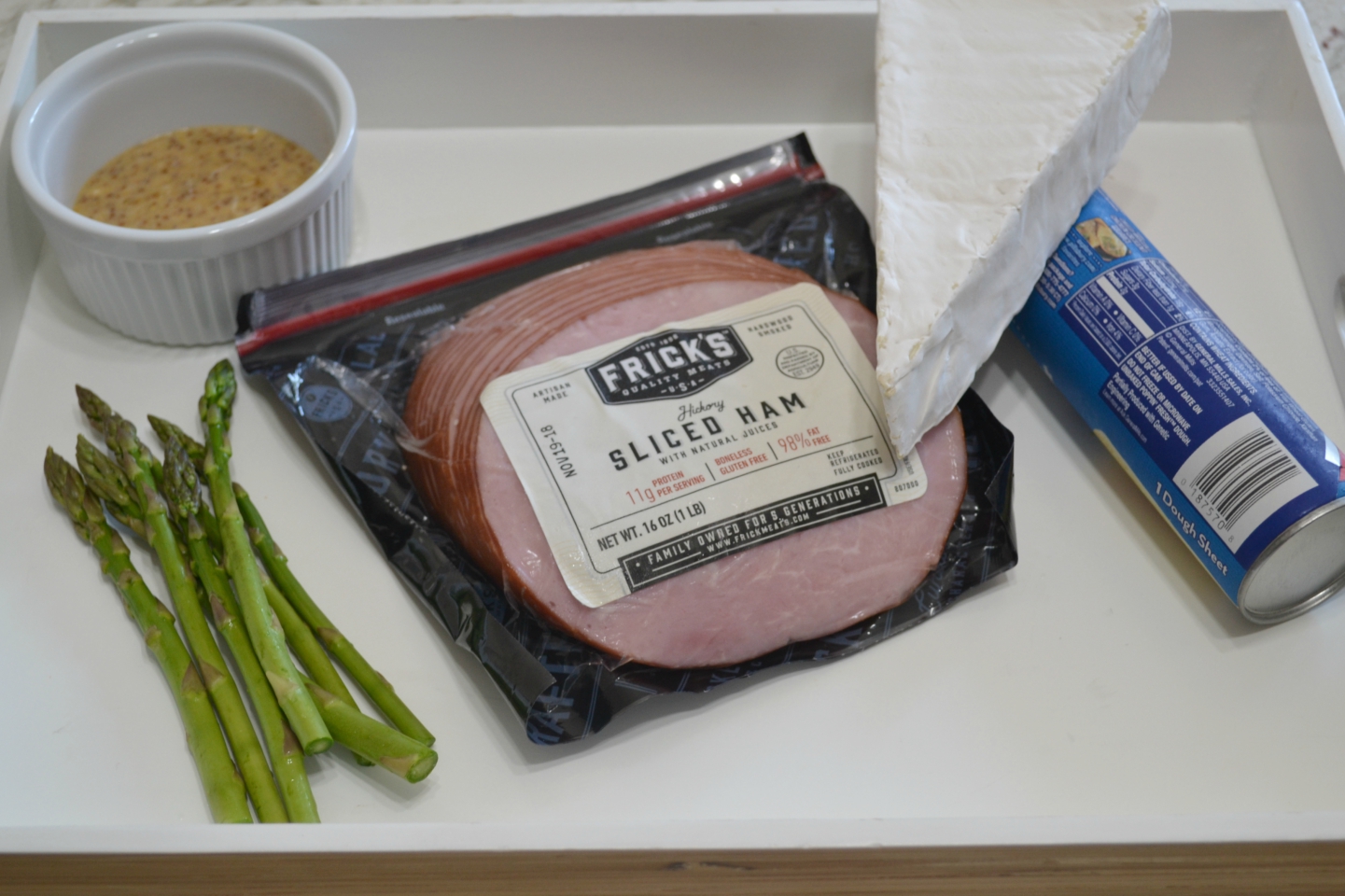 My inspiration for this recipe was the fresh asparagus and a can of crescent dough that I had in my refrigerator.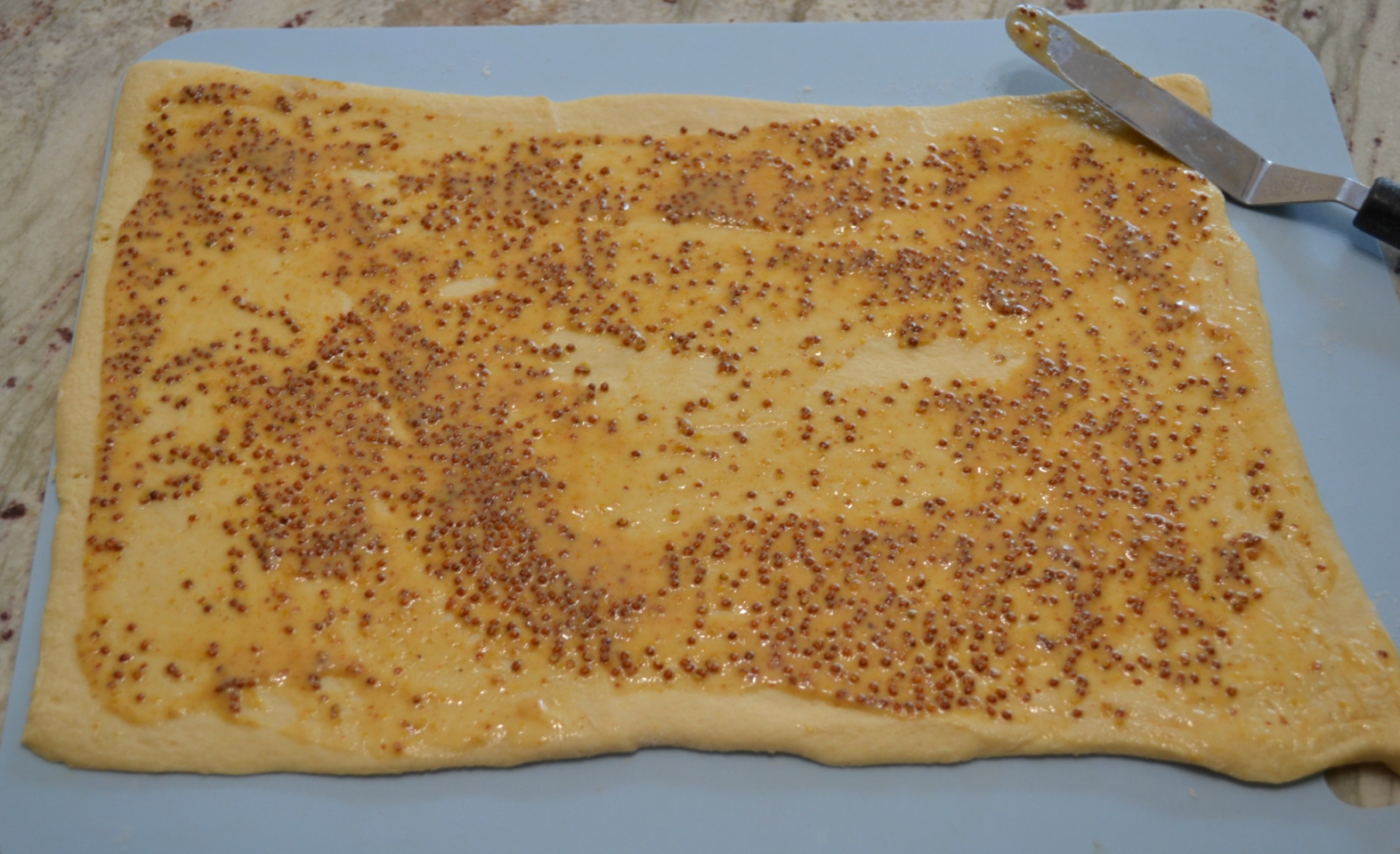 Open the can of crescent dough and roll out into a 12×9 inch rectangle.  Spread honey-mustard sauce over the dough.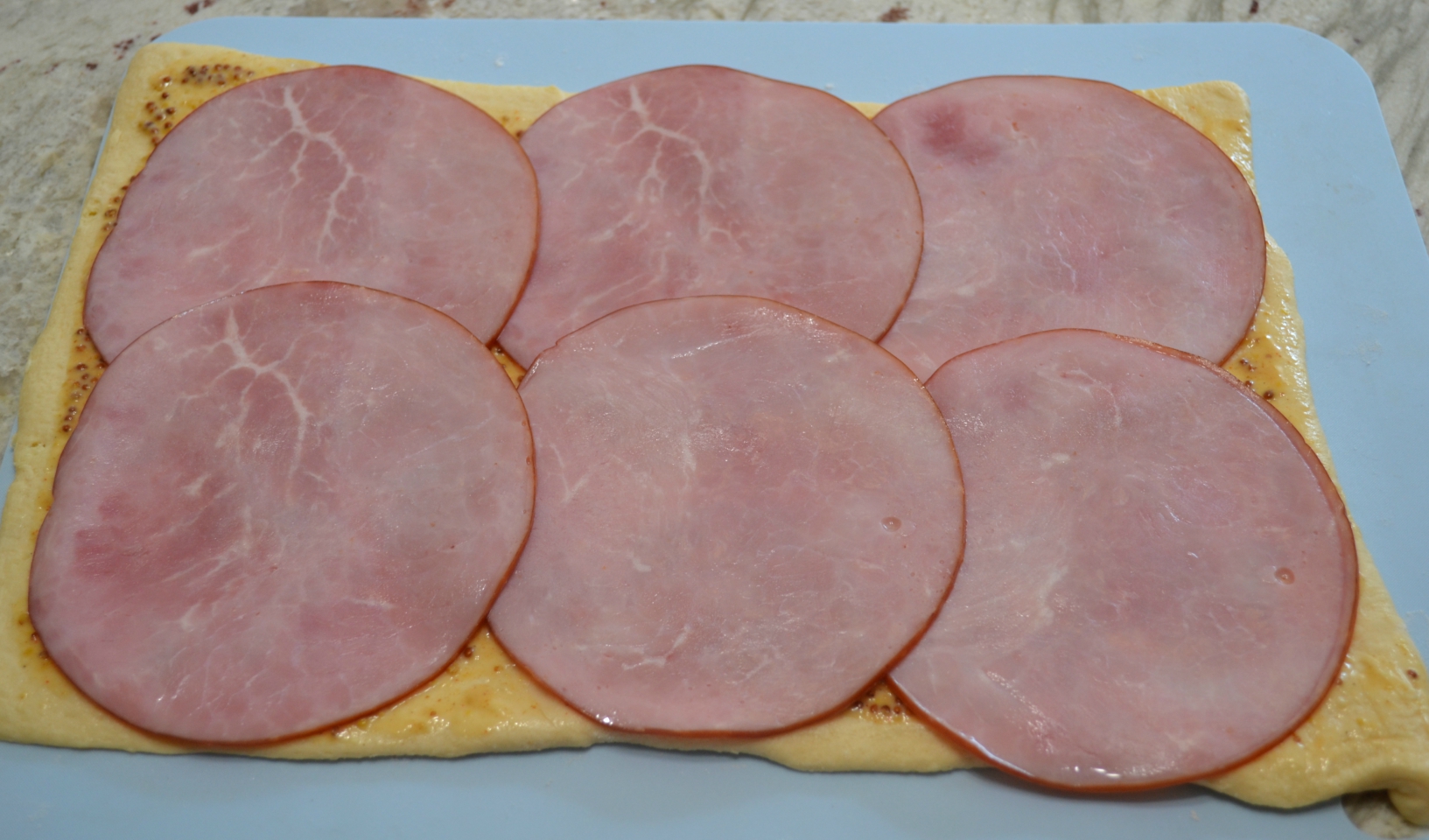 Arrange ham slices on top of mustard spread.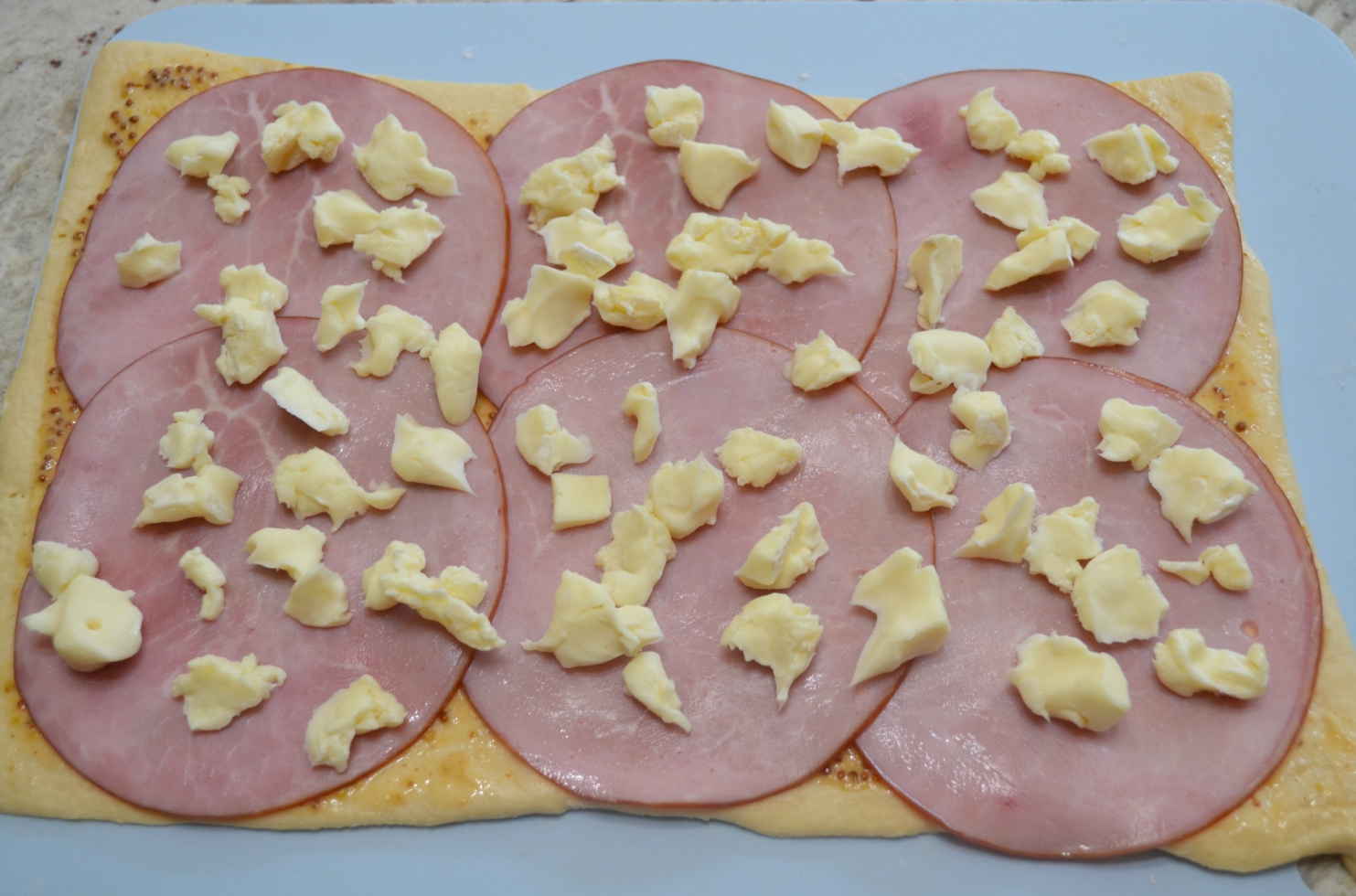 Crumble or shred the brie cheese and arrange over the ham slices.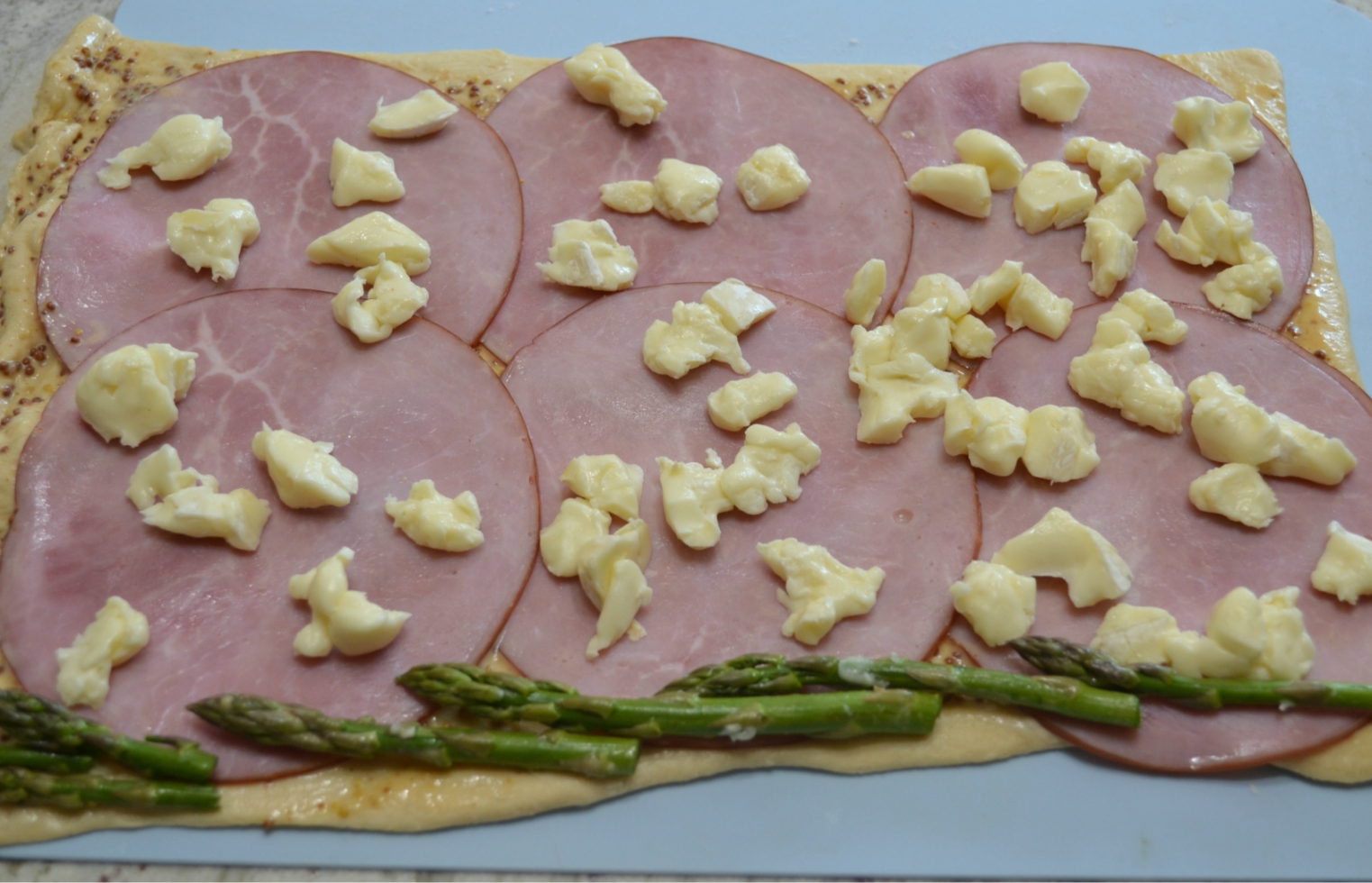 Line the asparagus along the long edge of crescent dough.
Starting at long end of crescent sheet, tightly roll it up.
Using a serrated knife, cut into equal slices of desired size. mine were about 1 inch slices.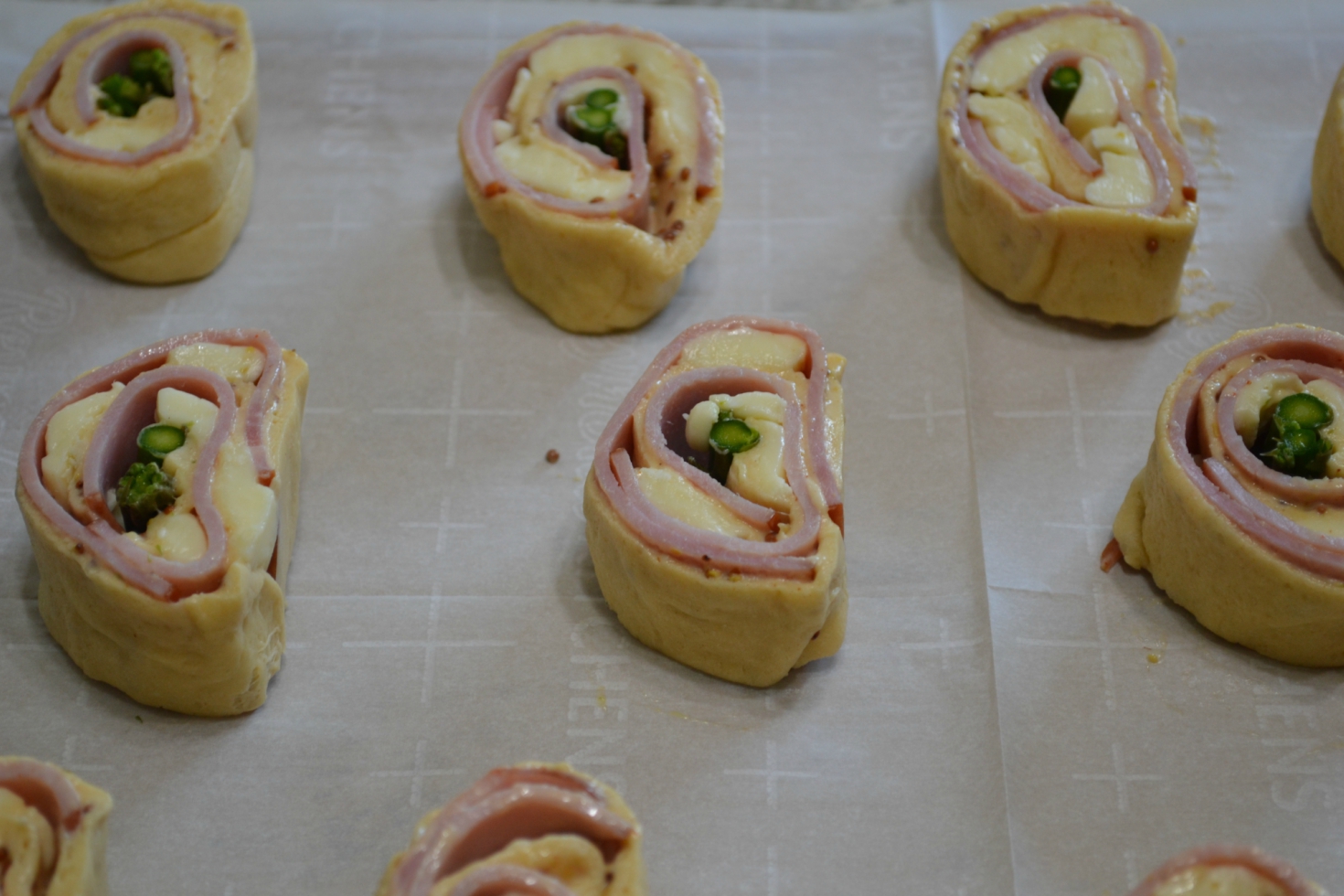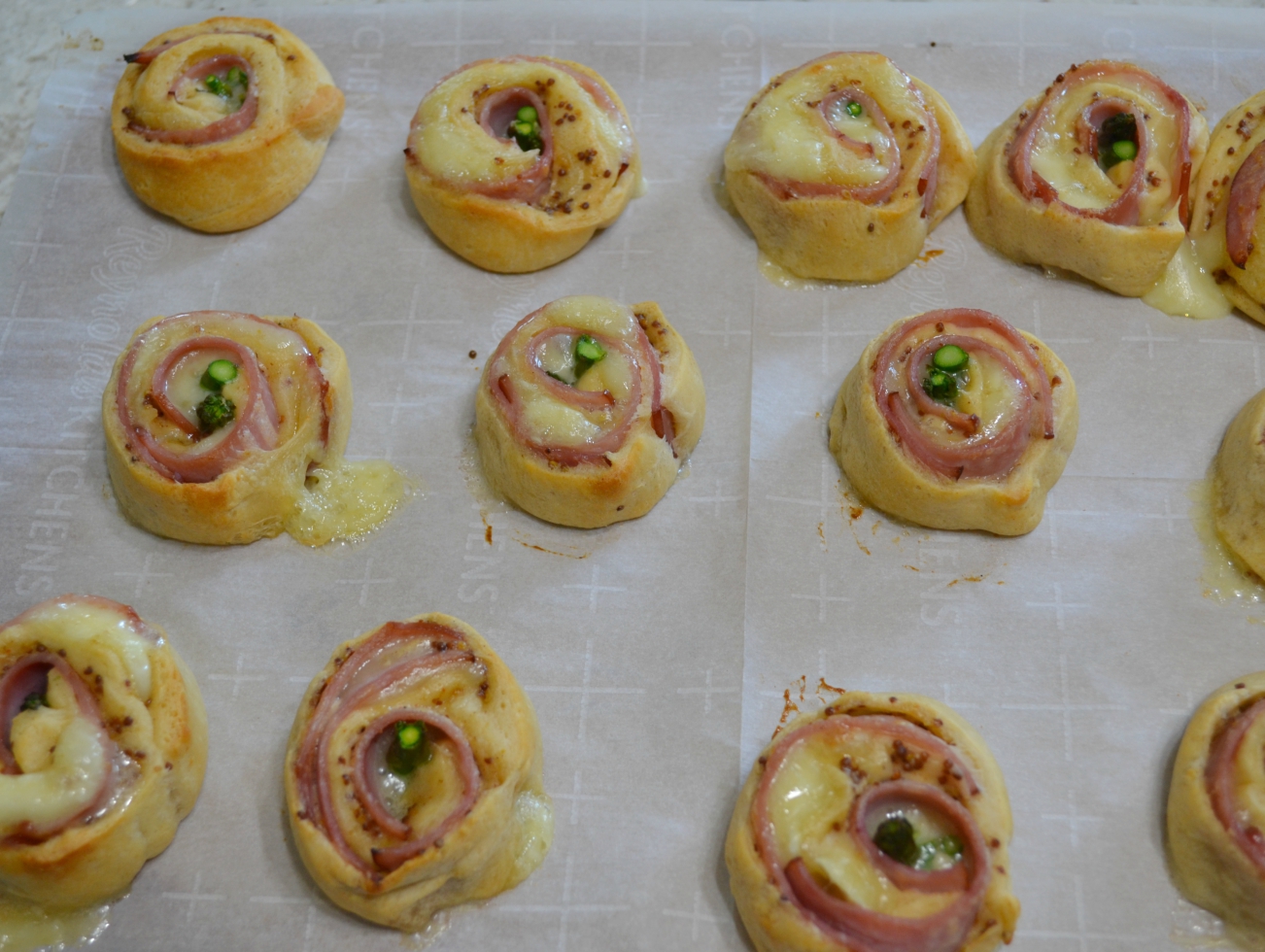 Place on parchment lined baking sheet.  Bake until light golden brown.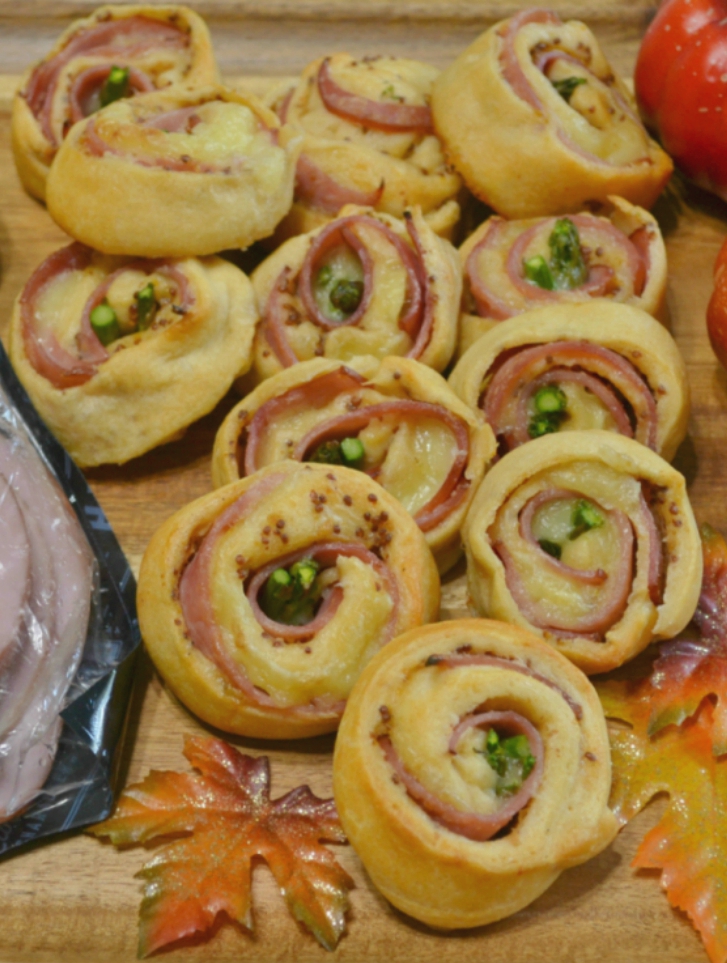 Arrange on serving platter. Serve warm.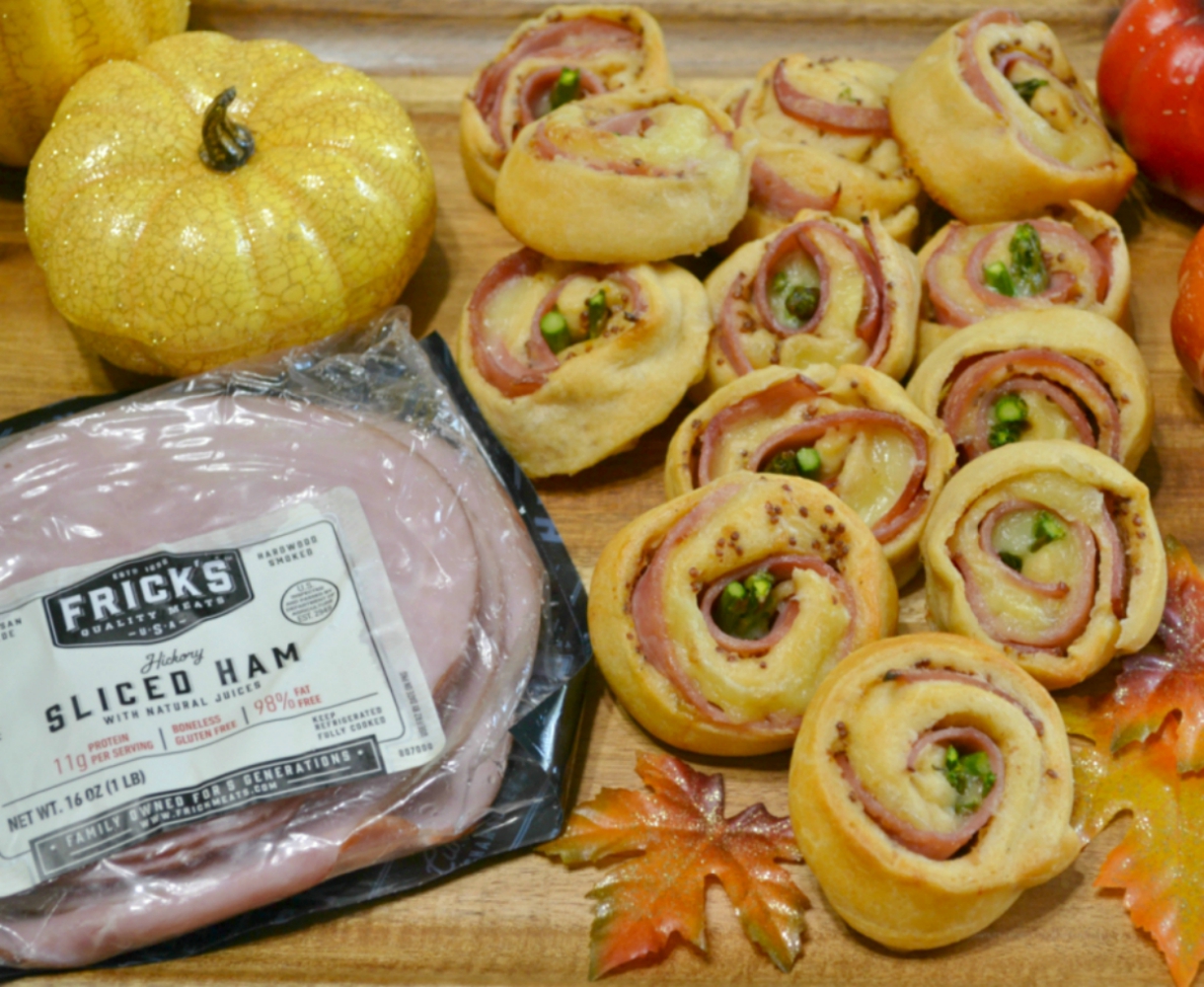 These Ham-Brie-Asparagus Pinwheels were delicious and so easy to make.  Using Frick's Sliced Ham was perfect to use in this recipe. The ham slices were just the right thickness to allow easy rolling up.
Again, I am honored to have been a blogger in this contest.
The website for Frick's Quality Meats is very interesting. They have been a  family owned business for over 5 generations.  A large variety of products are available, and the pictures made my mouth water! They describe how their meats are only the finest handpicked cuts of meat, cured with real cane sugar which are slow-roasted in small batches over American hardwood to lock in their sweet, smoky flavor.
HAM-BRIE-ASPARAGUS PINWHEELS
Ingredients
I Tablespoon stone ground mustard
1 teaspoon mayonnaise
1 teaspoon honey
1 can (8oz) refrigerated crescent dough sheet
6 slices FRICK'S SLICED HAM
7 oz brie cheese, crumbled or shredded
6-8 stalks fresh asparagus, cleaned
Instructions
Preheat oven to 350 degrees F. Line a baking sheet with parchment paper.
In a small bowl, stir together the mustard, mayonnaise, and honey. Unroll crescent sheet onto a cutting board. Spread the mustard combination evenly over the dough sheet.
Layer the ham slices over dough, leaving a 1-inch border. Top with cheese.
Break the asparagus stalks about 3/4 way up the stalk to avoid hardened part. Line the asparagus stalks along long edge of dough. Tightly roll the dough up, press the edges together. Using a serrated knife, cut into 1-inch slices. Arrange on baking sheet.
Bake for 17-19 minutes, or until golden brown. Remove to a serving platter. Serve warm.
© 2023 Copyright GRANDMA HONEY\\\\\\\'S HOUSE
Please check the Frick's Quality Meats website for more recipes and ideas.
Also, follow them on Facebook and Instagram.
Please follow and like us: