Jump to recipe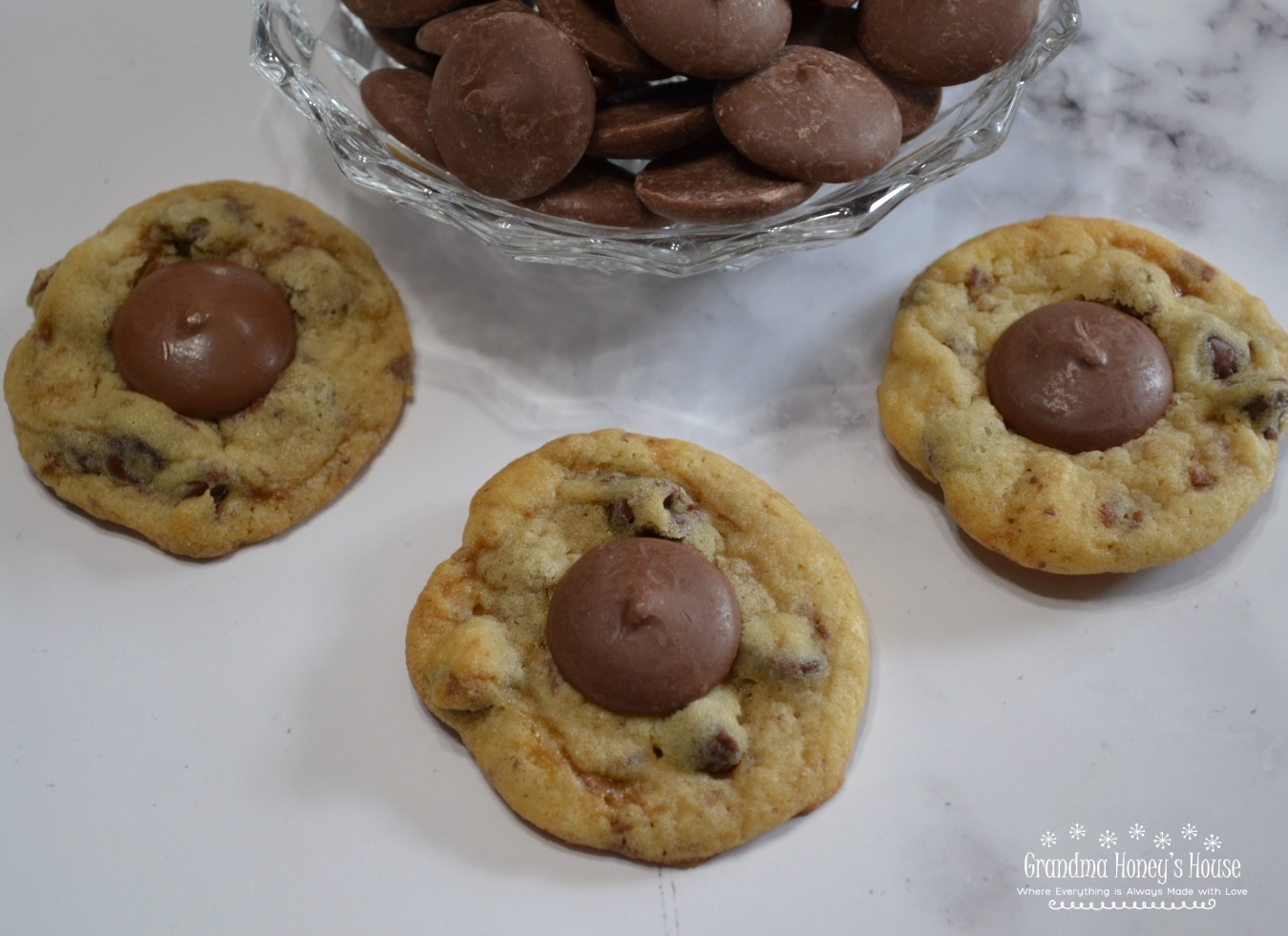 Chocolate Chip Toffee Thumbprint Cookies
Chocolate Chip Toffee Thumbprint Cookies are a soft, buttery cookie filled with chocolate chips and chocolate toffee bits, baked, and have a Ghirardelli chocolate thumbprint drop pressed into the center. These cookies melt in your mouth.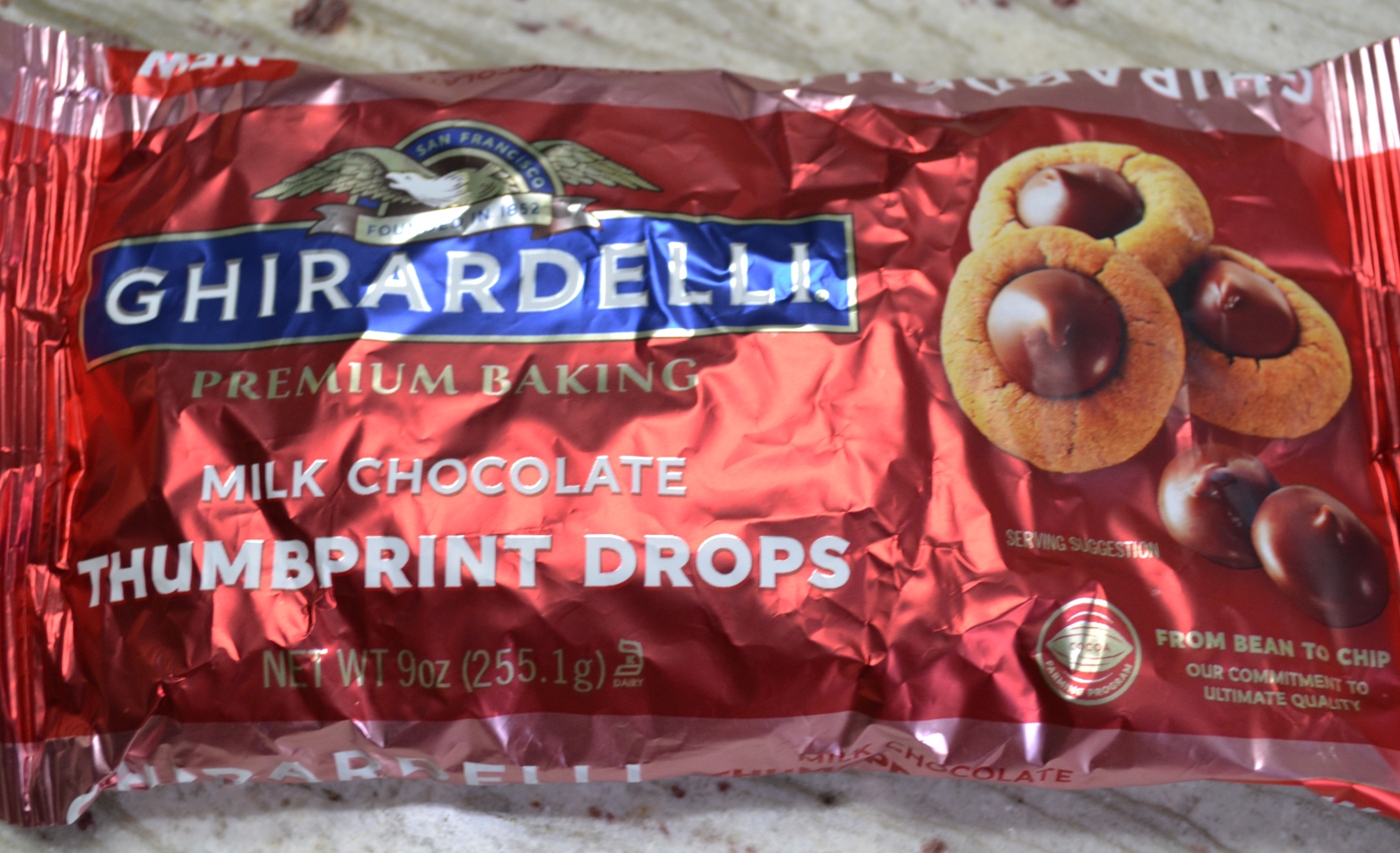 I saw these Ghirardelli Milk Chocolate Thumbprint Drops in the store last week and grabbed several packages.  Fall is the season to start baking cookies and I knew these had to be included.They were a new product at my Walmart. I also see that they can be ordered online if not available locally.
These thumbprint drops are so creamy and are the absolute best chocolate. It was hard not to keep eating them straight from the bag.
I love making chocolate chip cookies as the base for a lot of my cookies. The options are then endless, by adding other kinds of chips, nuts, candies, and fruits, you can create so many desserts.
After mixing up my chocolate chip cookie dough, I added the chocolate toffee bits, and baked them.
Remove cookies from the oven, allow to set on pans about 5 minutes. I under bake my cookies a little, so that the cookies turn out a little softer. May bake longer if crispier cookies are preferred.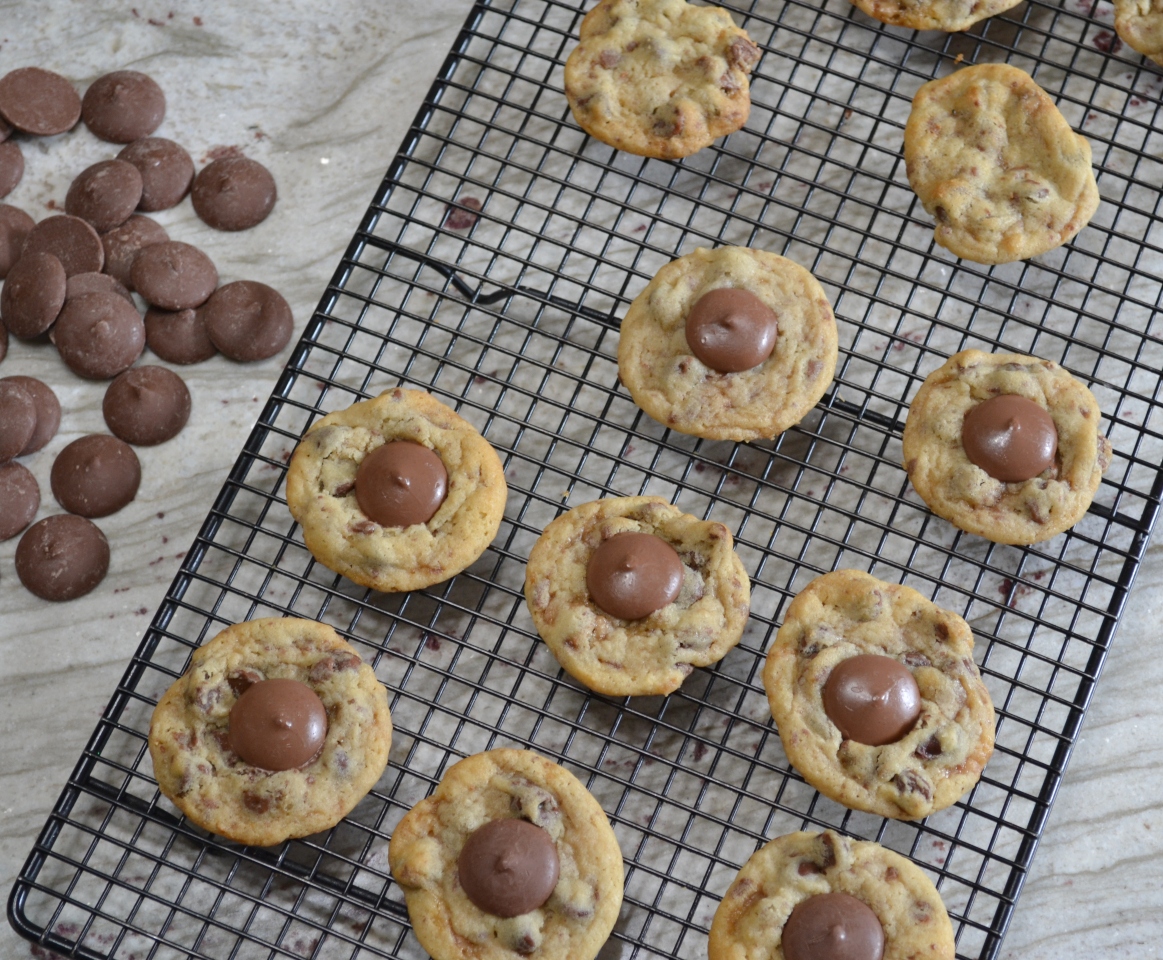 Transfer to a cooling rack.  Press a chocolate thumbprint drop into the center of each cookie,  and then allow to cool until the chocolate becomes hardened again.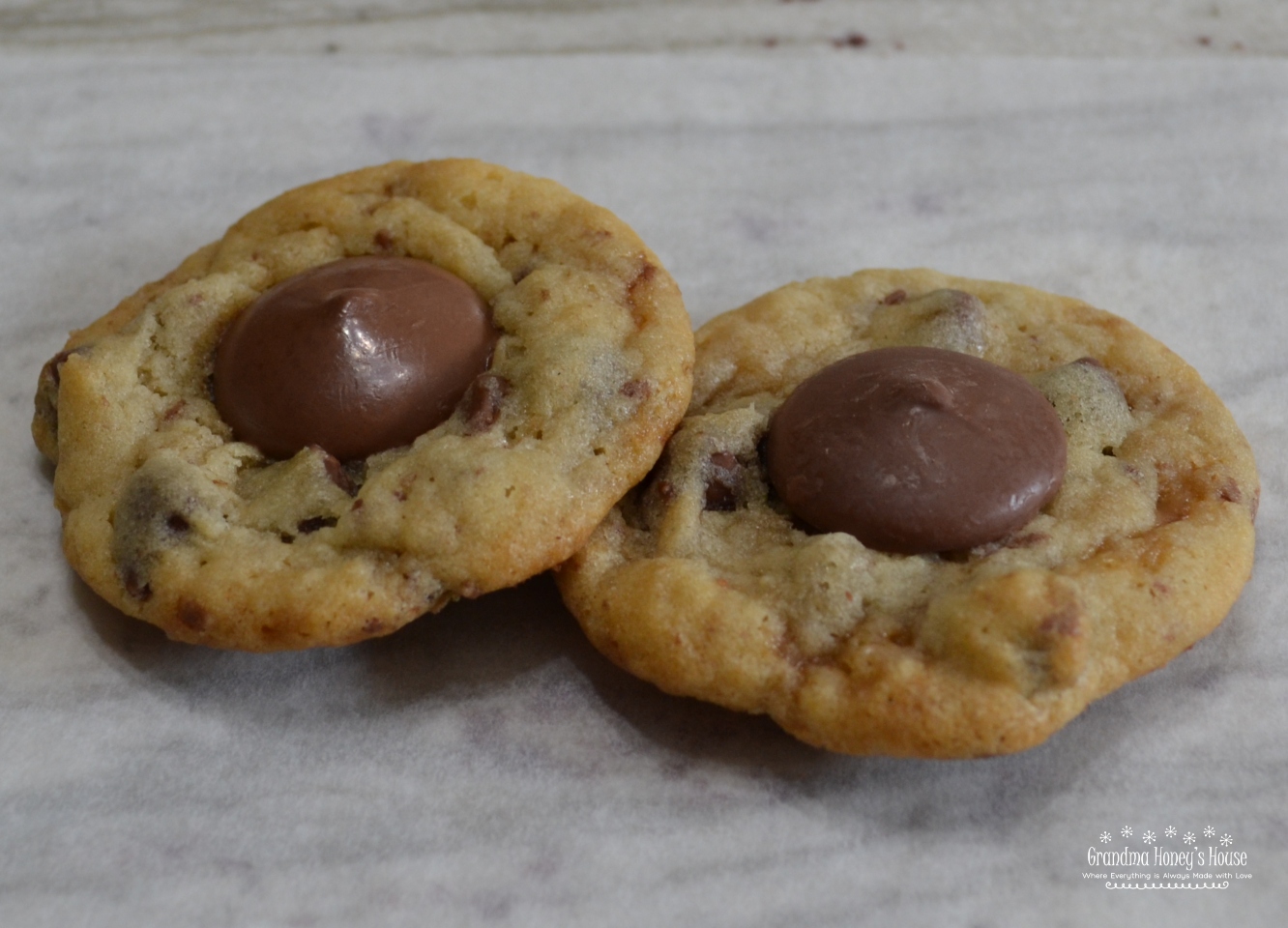 The toffee flavor with the chocolate chips and chocolate thumbprint drops blend so well. This is a perfect cookie for fall.
You may like these other cookies that I created with chocolate and toffee together:
Butterscotch Toffee Chocolate Chip Cookies
Peanut Butter Toffee Chocolate Chip Cookies
*This is not a sponsored post. I did not receive any form of compensation. I just love this product. 
CHOCOLATE CHIP TOFFEE THUMBPRINT COOKIES
Ingredients
2 1/4 cups all purpose flour
1 teaspoon baking soda
1 teaspoon kosher salt
1 cup (2 sticks butter) softened
3/4 cup sugar
3/4 cup packed brown sugar
2 teaspoons vanilla
2 large eggs
1 1/2 cups chocolate chips
1 cup chocolate toffee bits
1 (9oz) bag Ghirardelli Milk Chocolate Thumbprint Drops
Instructions
Preheat oven to 350 degrees F. Line baking sheets with parchment paper. I use Pampered Chef baking stones for cookies.
In a medium size mixing bowl, combine the flour, soda and salt: set aside.
In a large mixing bowl, with an electric mixer, beat together the butter, sugar and brown sugar until smooth and well combined. Beat in the vanilla and eggs until well combined.
Beat in the flour mixture in 3 parts, beating only enough to combine. Stir in the chocolate chips and toffee bits.
Using a small scoop or spoon, place rounded cookies onto baking sheets. Bake for 9-11 minutes, or until edges are light golden brown. Remove from the oven and allow to set on baking sheets about 5 minutes.
Transfer to a wire cooling rack. Press a chocolate thumbprint drop into the center of each cookie. Allow cookies to cool until chocolate firms back up. It will melt a little when pressed into warm cookie.
© 2023 Copyright GRANDMA HONEY\\\\\\\'S HOUSE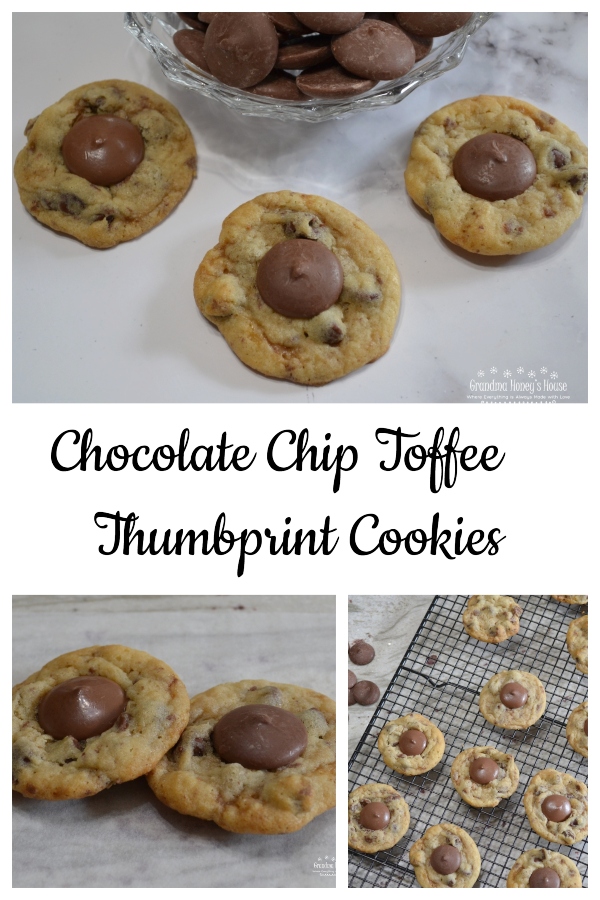 Please follow and like us: