Halloween is one of my grandkid's favorite holidays. They enjoy every aspect of it, and especially when they get to have, or go to a Halloween party.

I want to share some of our ideas on having a "spook-tacular" party.
We have 14 grandchildren of various ages so ideas on a Halloween party will be different depending on the age group.
The younger children want to wear their favorite costumes, play games, win prizes and eat Halloween themed foods. Here are some of their favorites.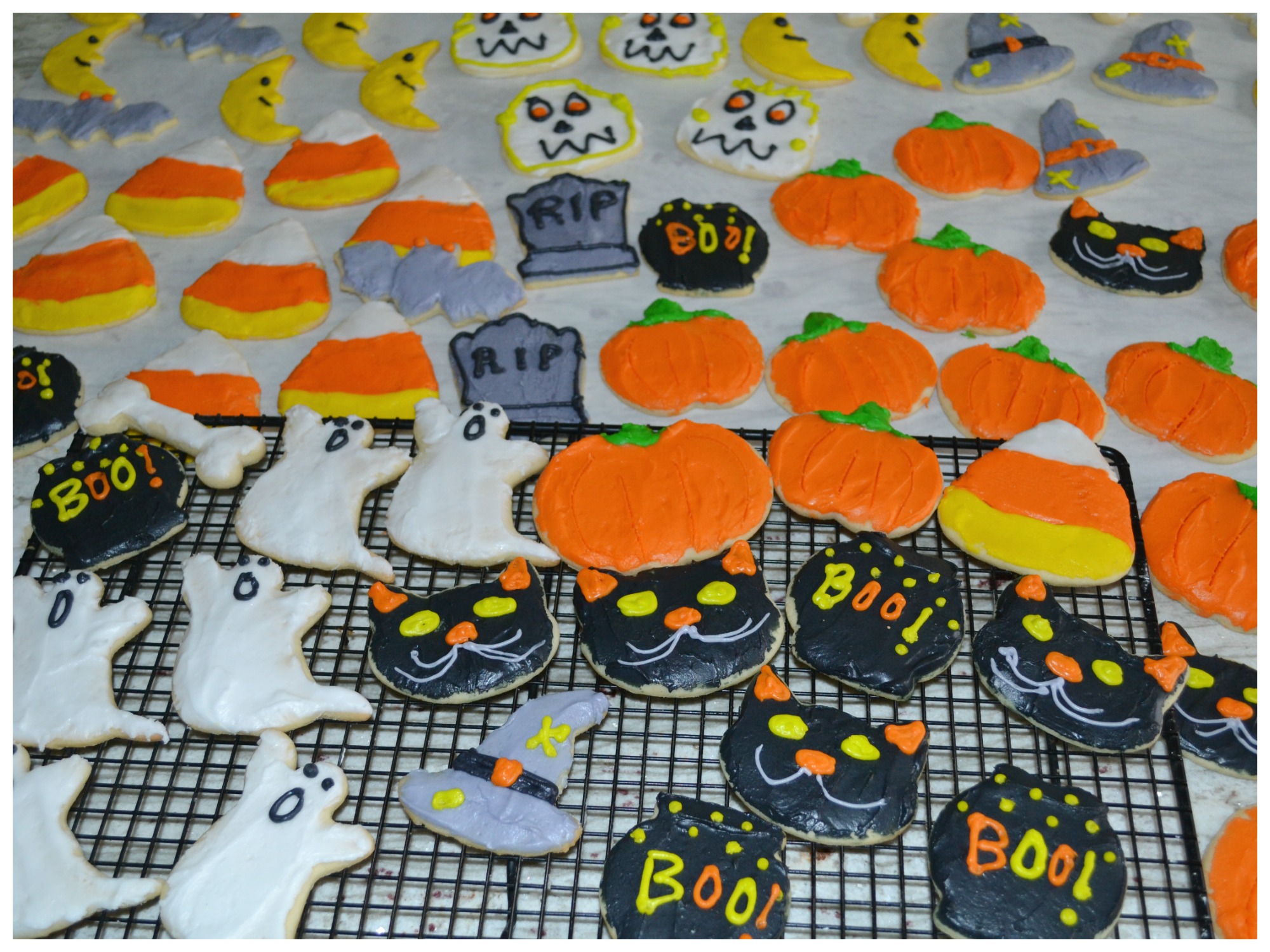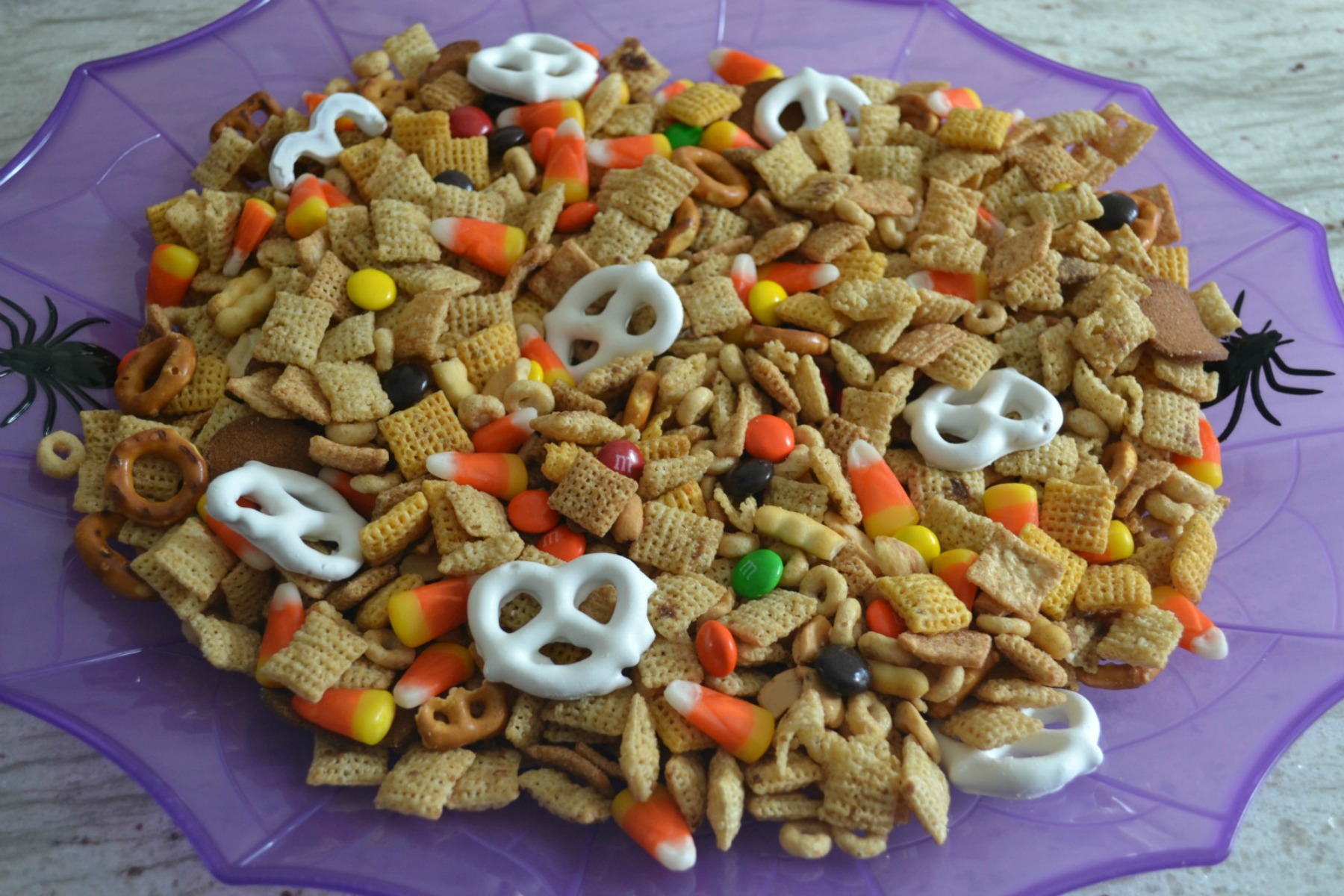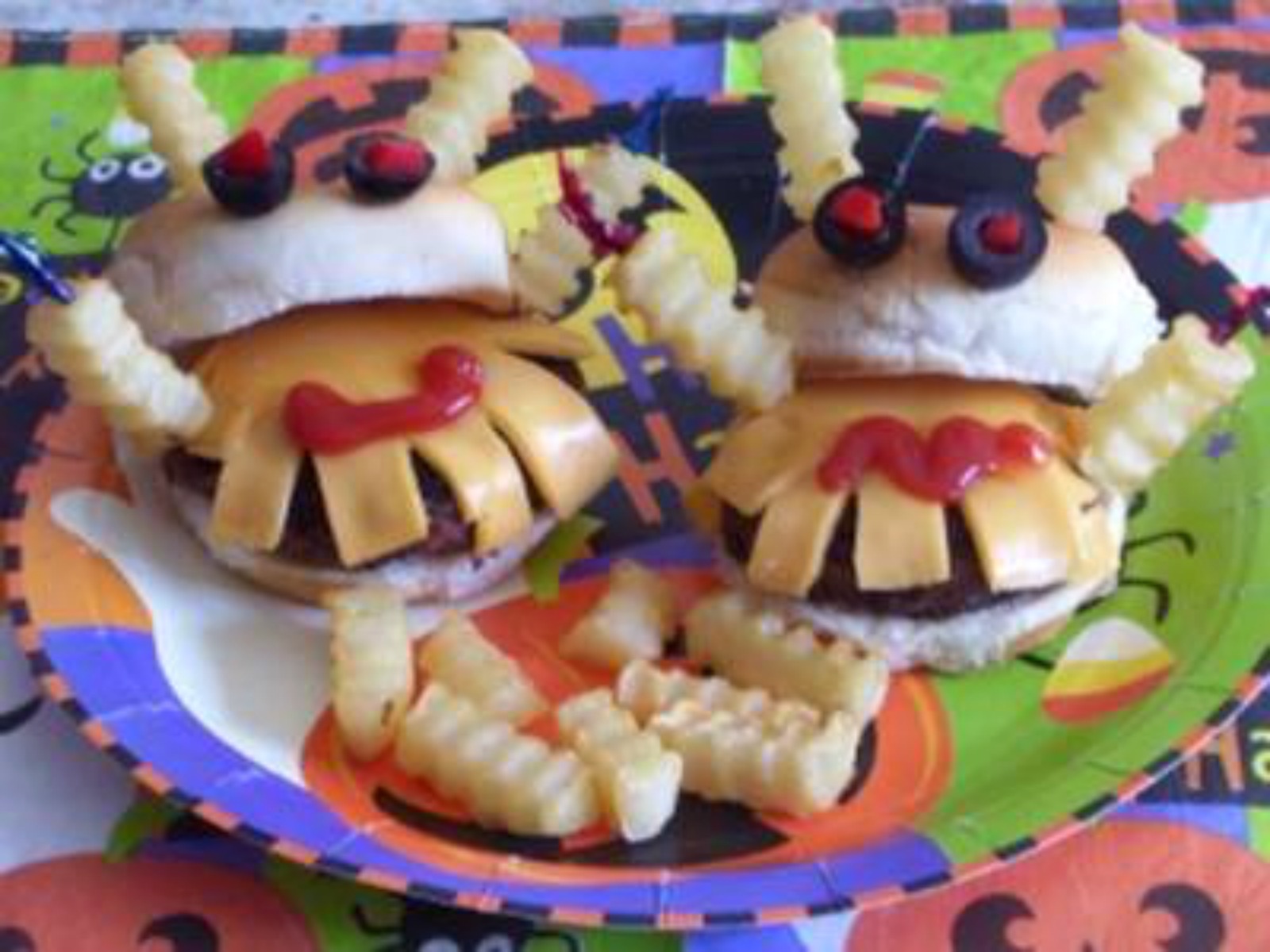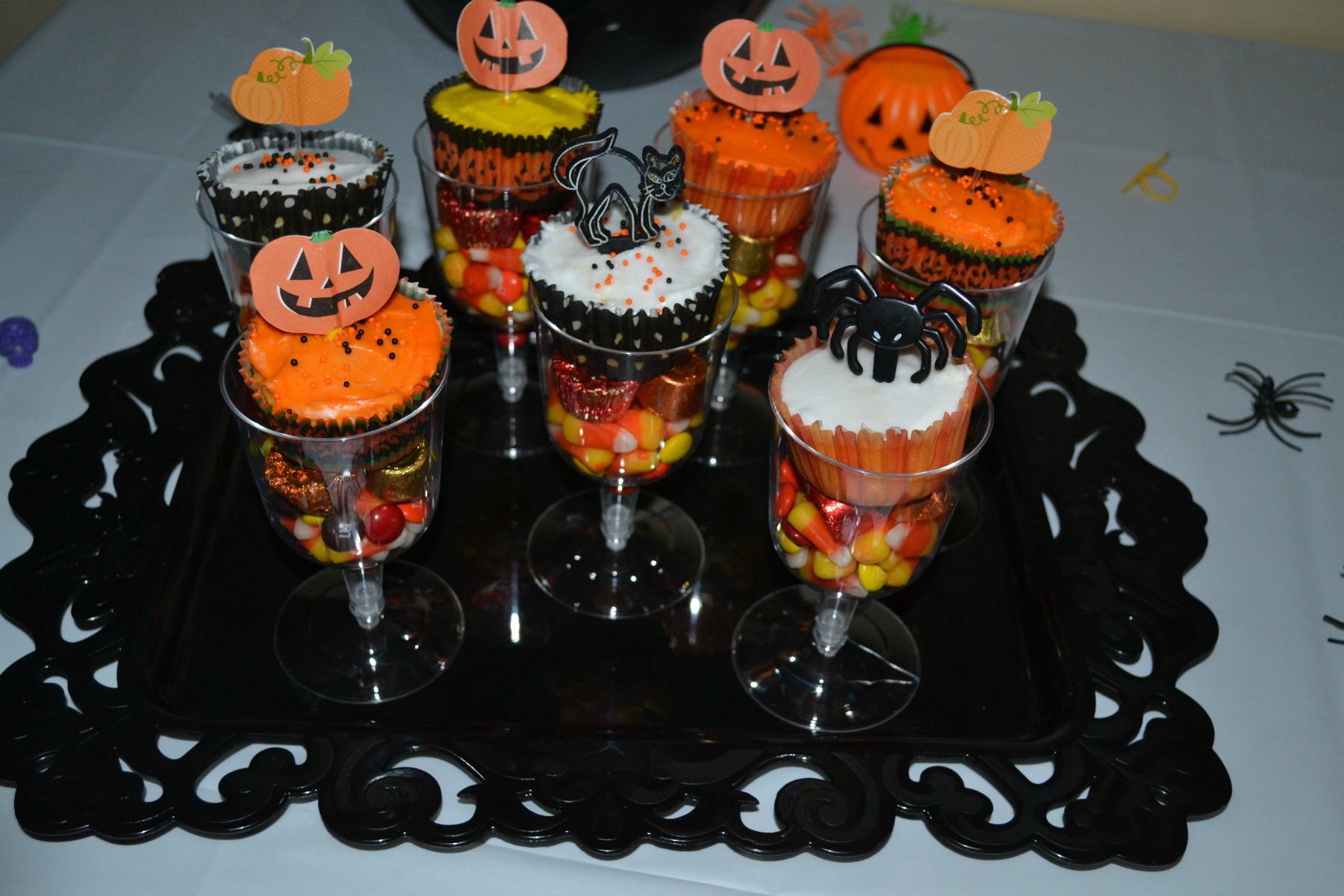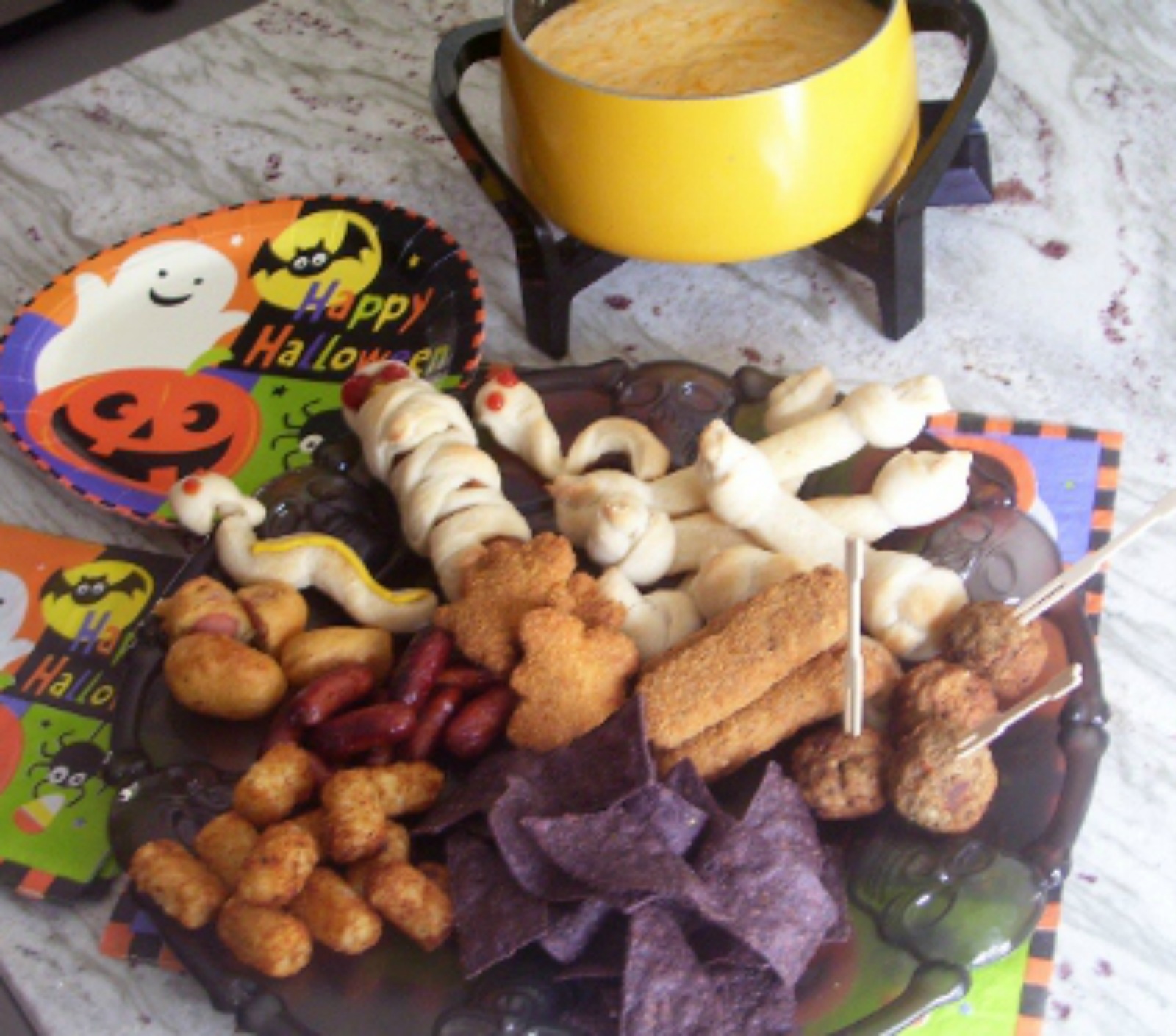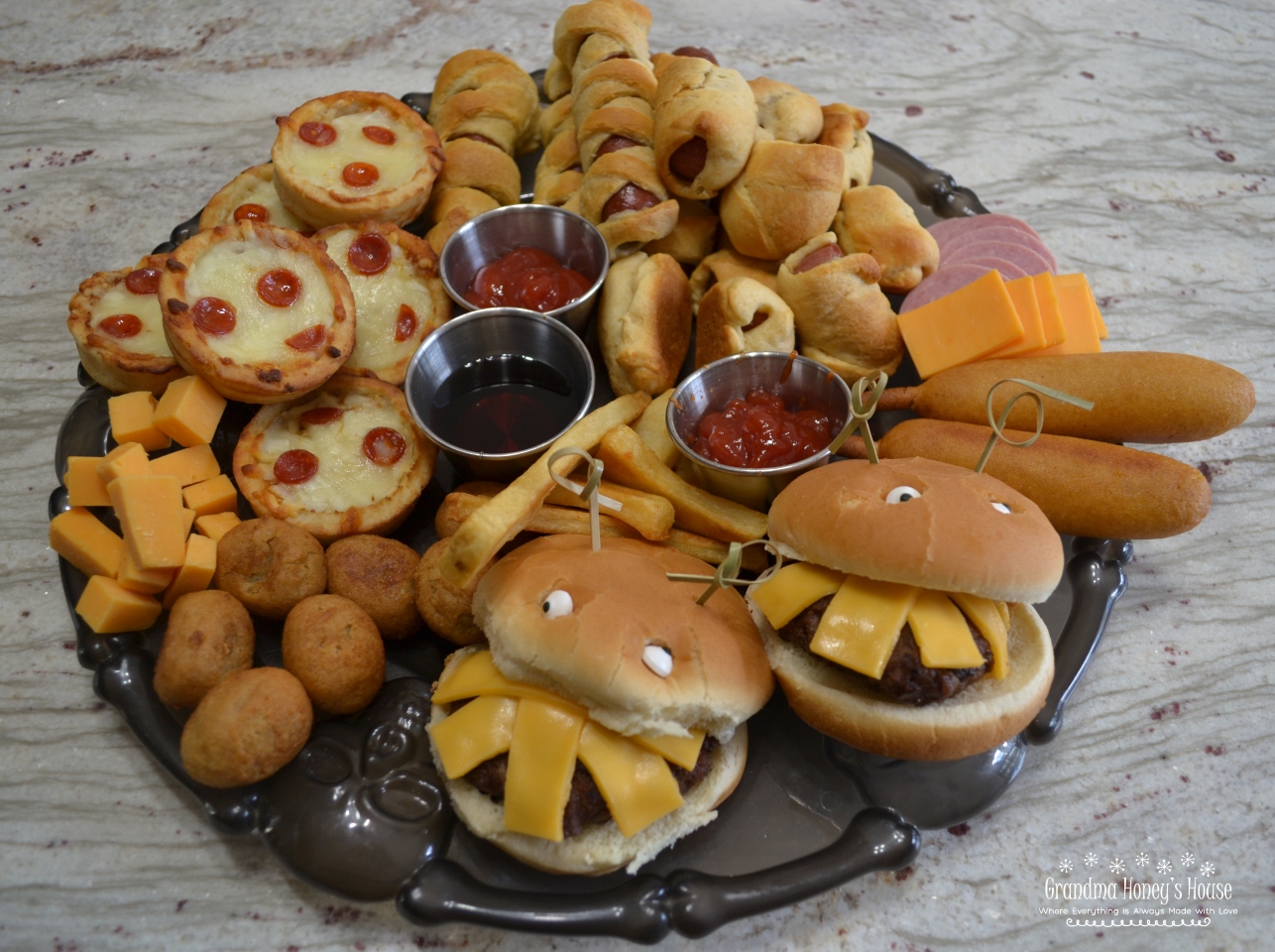 They are great at helping me make the foods.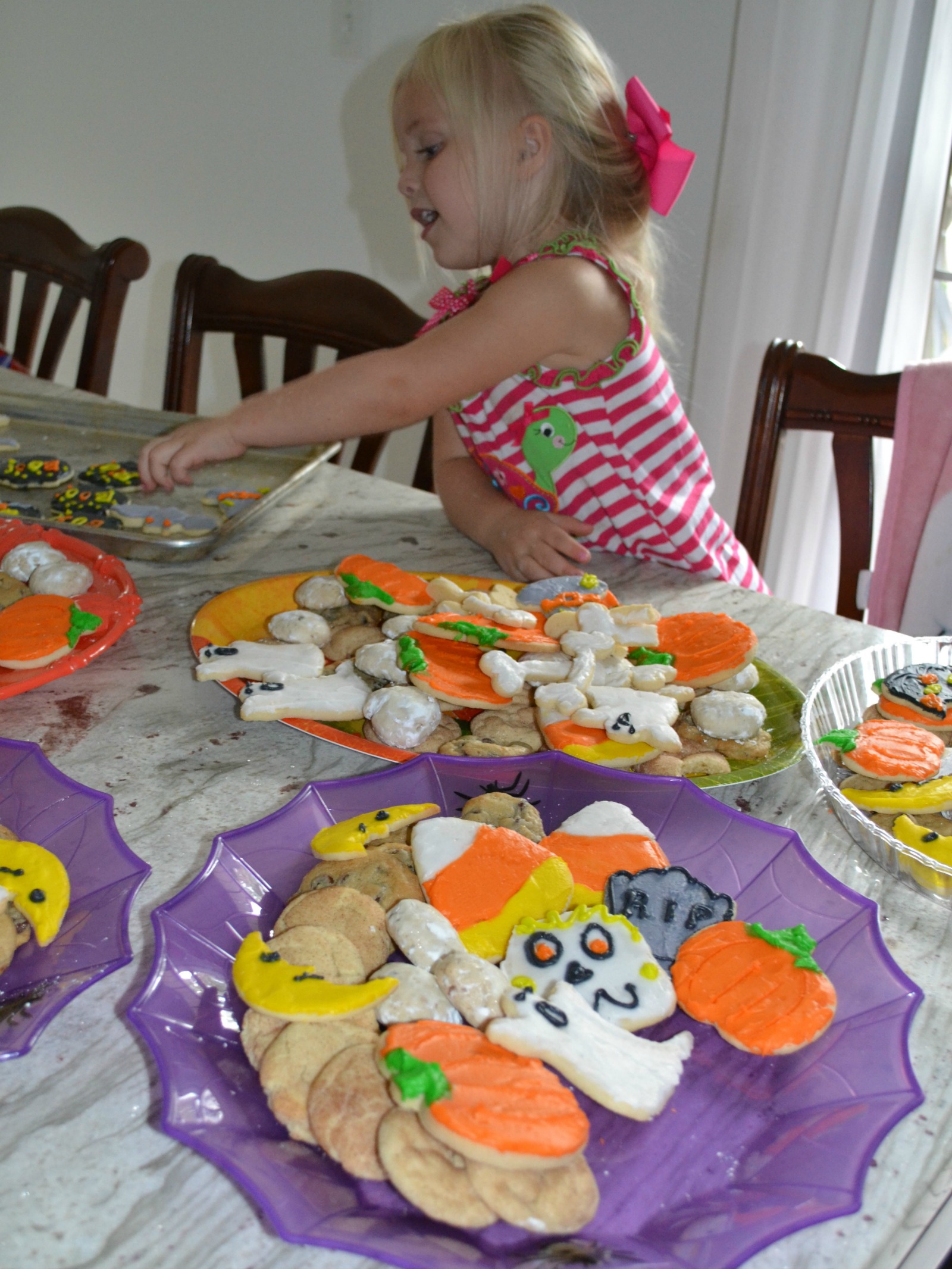 Making Cookie Trays.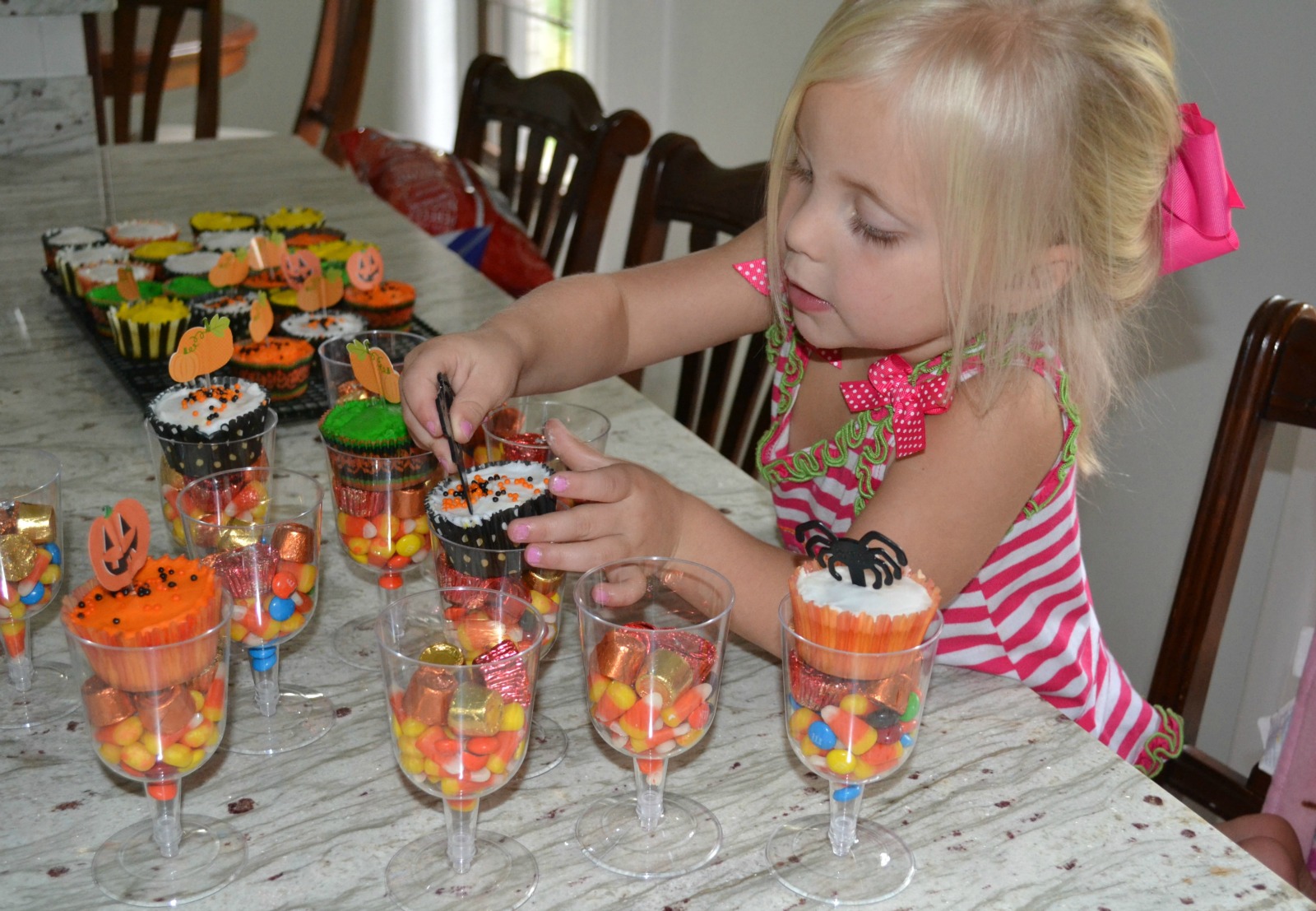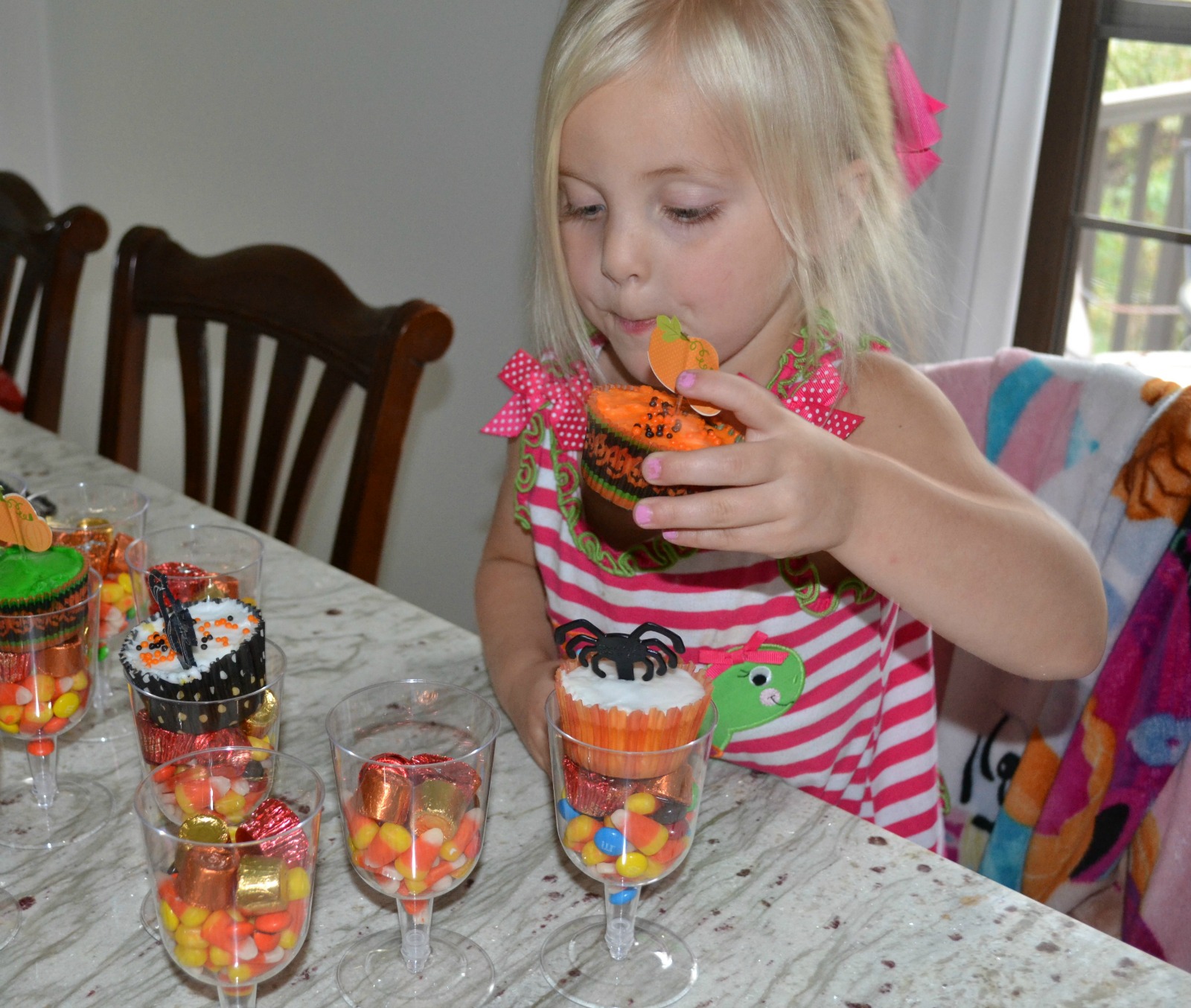 Making candy cups with such care.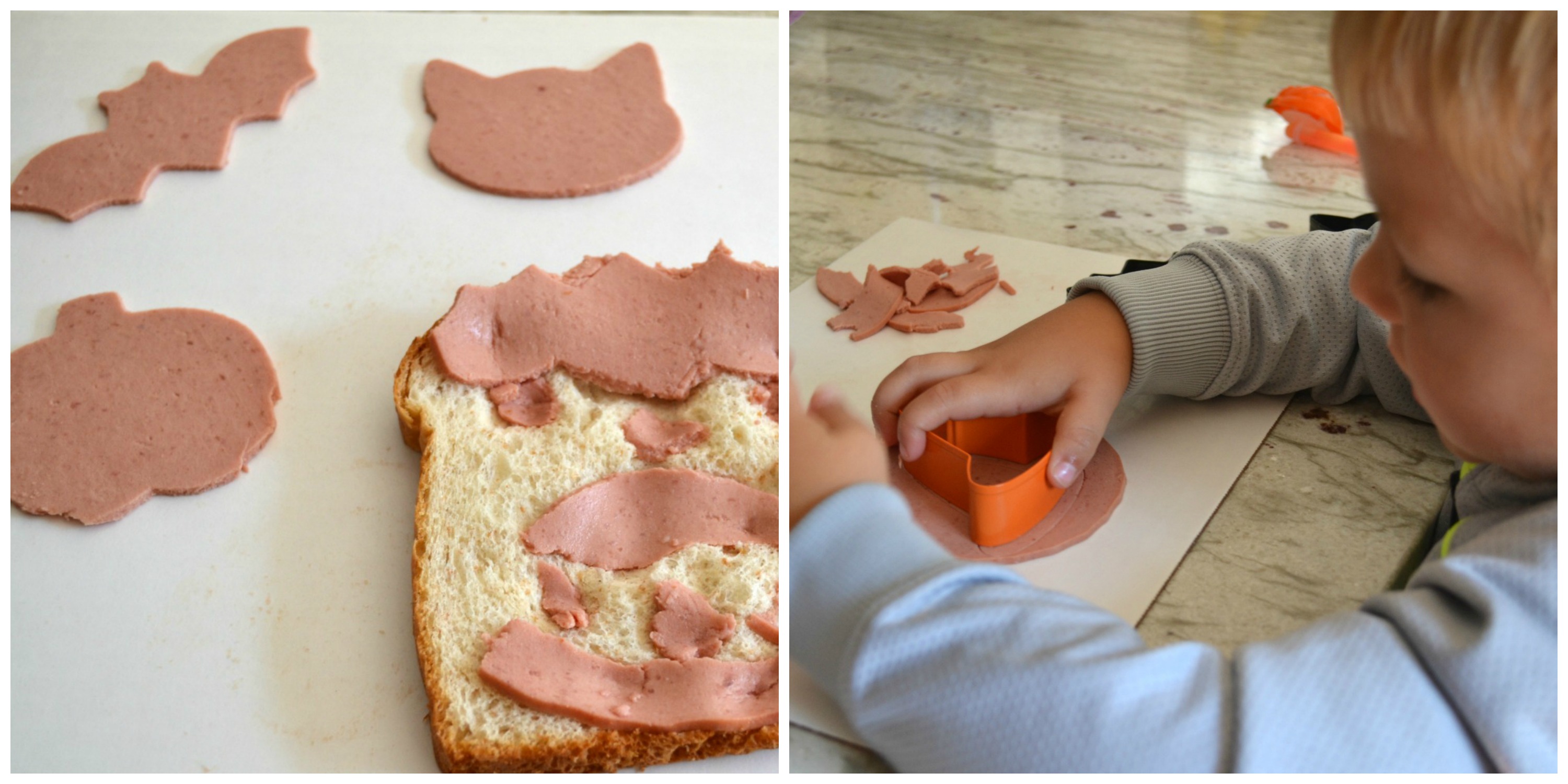 Bologna or lunchmeat sandwiches.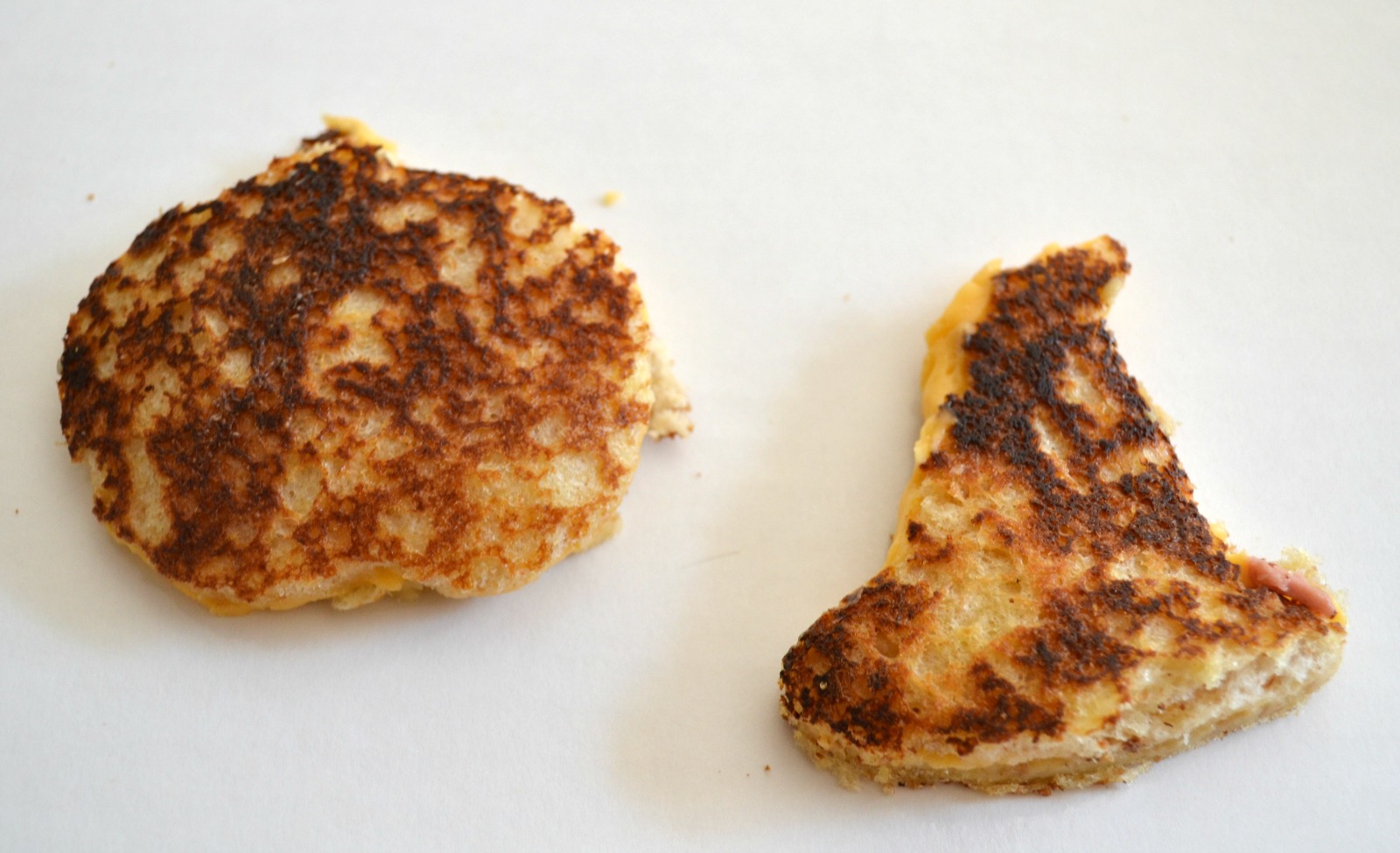 Grilled Cheese sandwiches cut out with cookie cutters.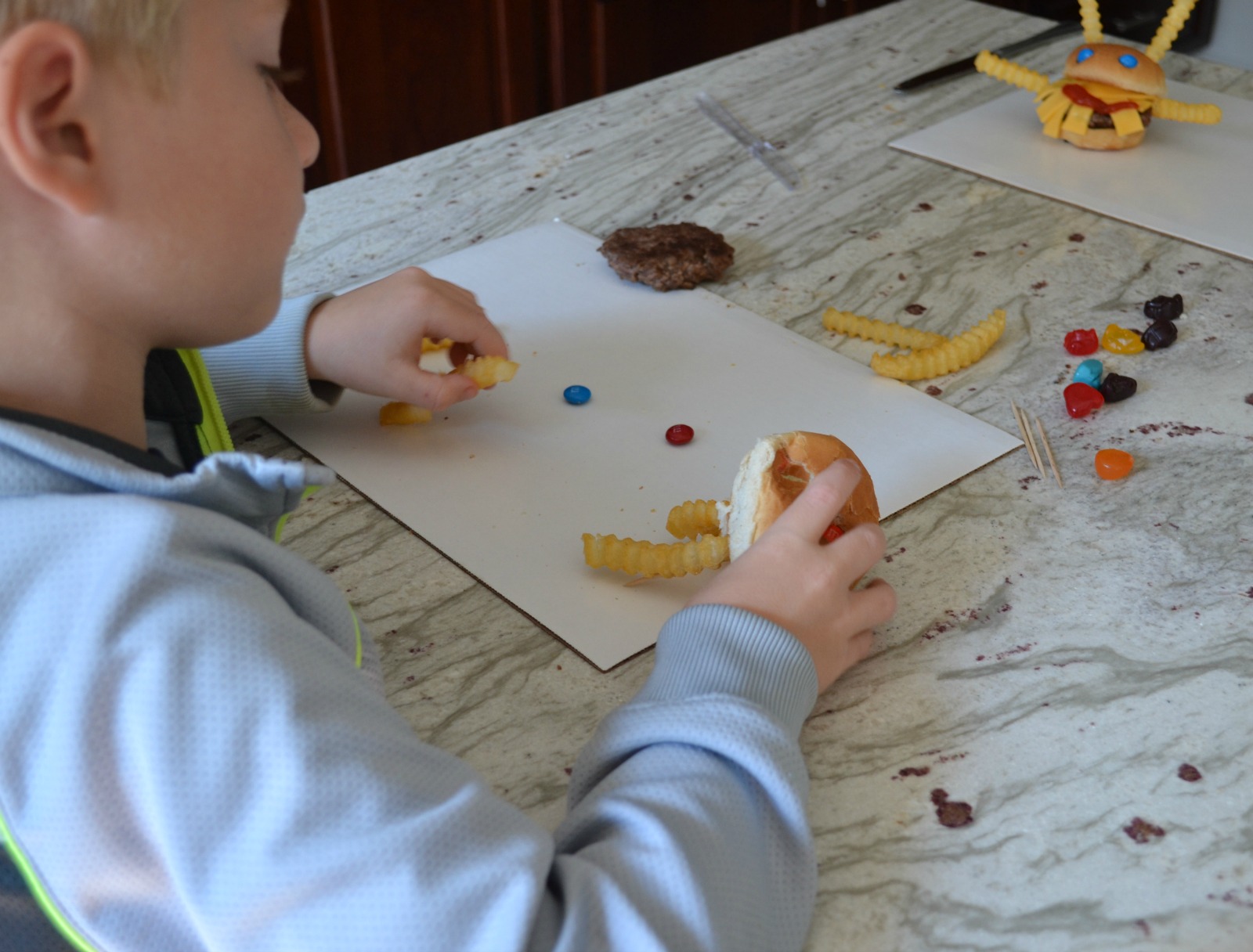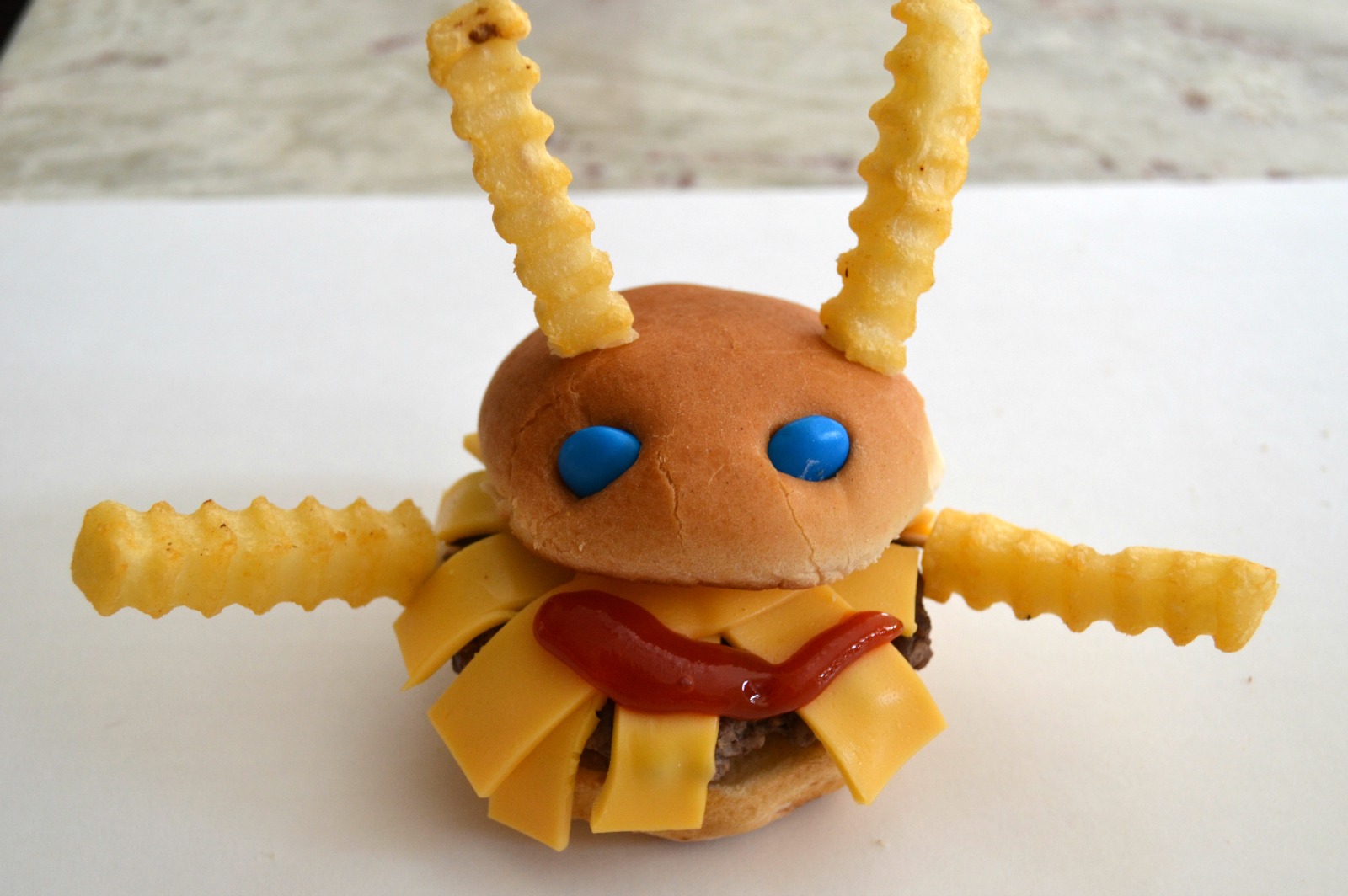 More monster sandwiches.
Two of my teenage granddaughters are going to have a Halloween party this year so I had them to come over and tell me what they have planned for their parties.
One lives in the city and they have a large building in their backyard. For her party, they are not wearing costumes. They will play basketball, dance, and eat foods like pepperoni rolls, chips, cookies, some hot dips, a veggie tray and maybe tacos in a bag.
My other granddaughter lives in the country, and her Halloween party plans are a little different. The party will be an outside party in their large covered picnic shelter. They will have a bon fire and roast hot dogs and marshmallows. They will also be having chips, dips, and Halloween cookies. The guests are wearing costumes and they will be going on a hayride.
TIPS:
My top advice would be to let the children be involved in the planning, decorating, and making food. They get so excited and the party will go much smoother. They do have great ideas.
Plan a theme. It can be simple, such as a general Halloween, or more specific such as a certain Disney movie, or a country theme with a hayride.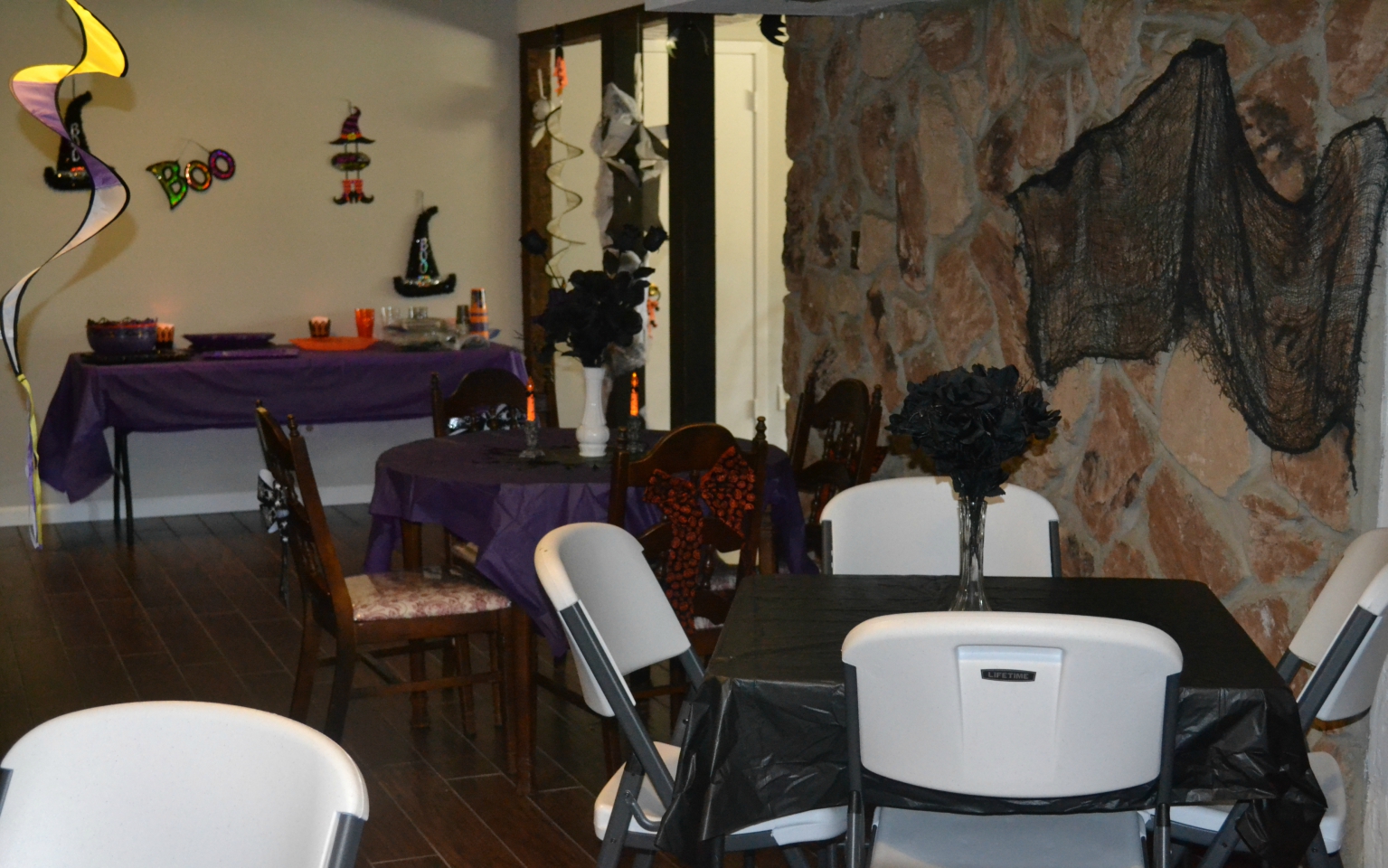 Decorate your party area. It can be outside, a basement, garage, kitchen or family room. I always use inexpensive decorations from The Dollar Tree to do this.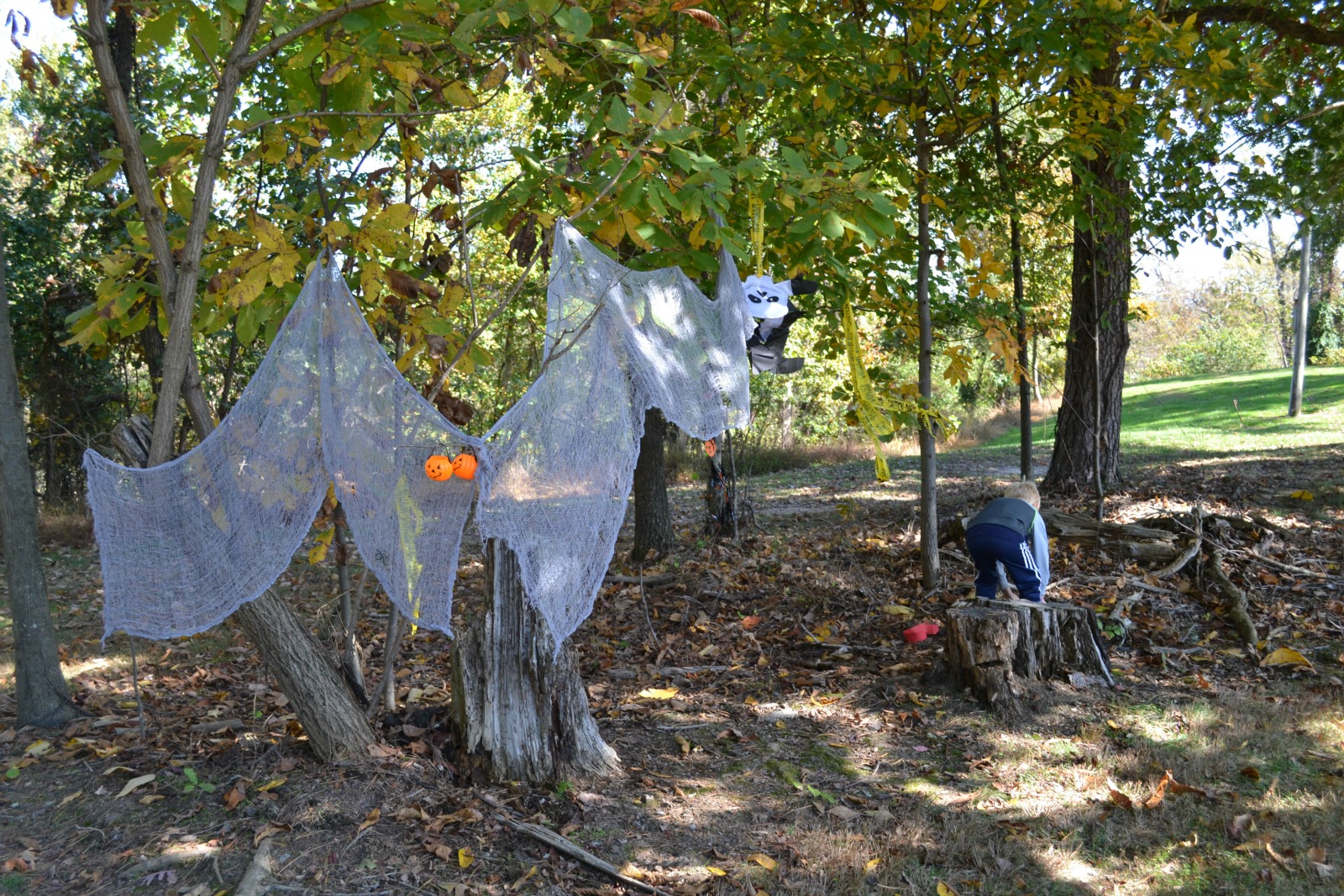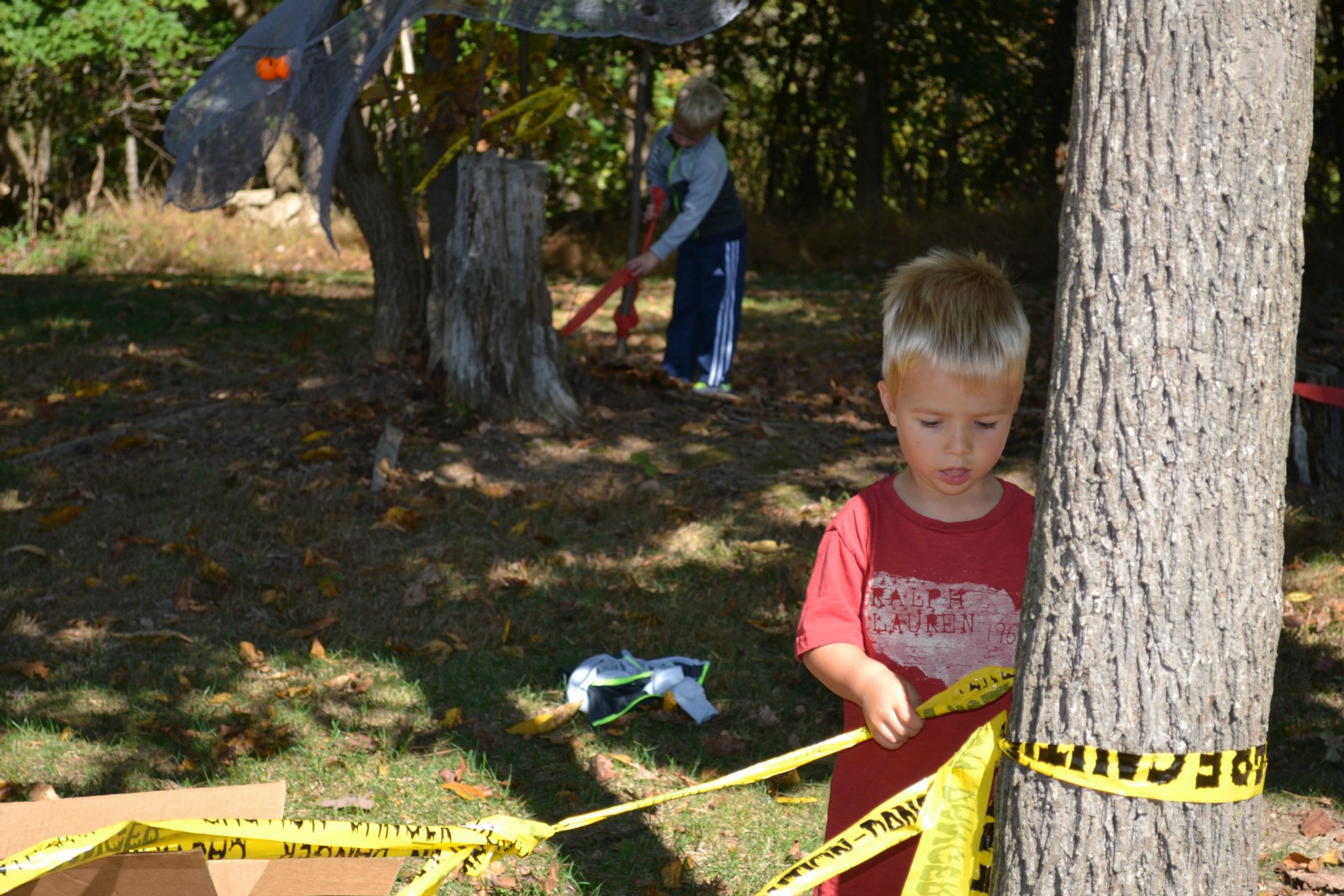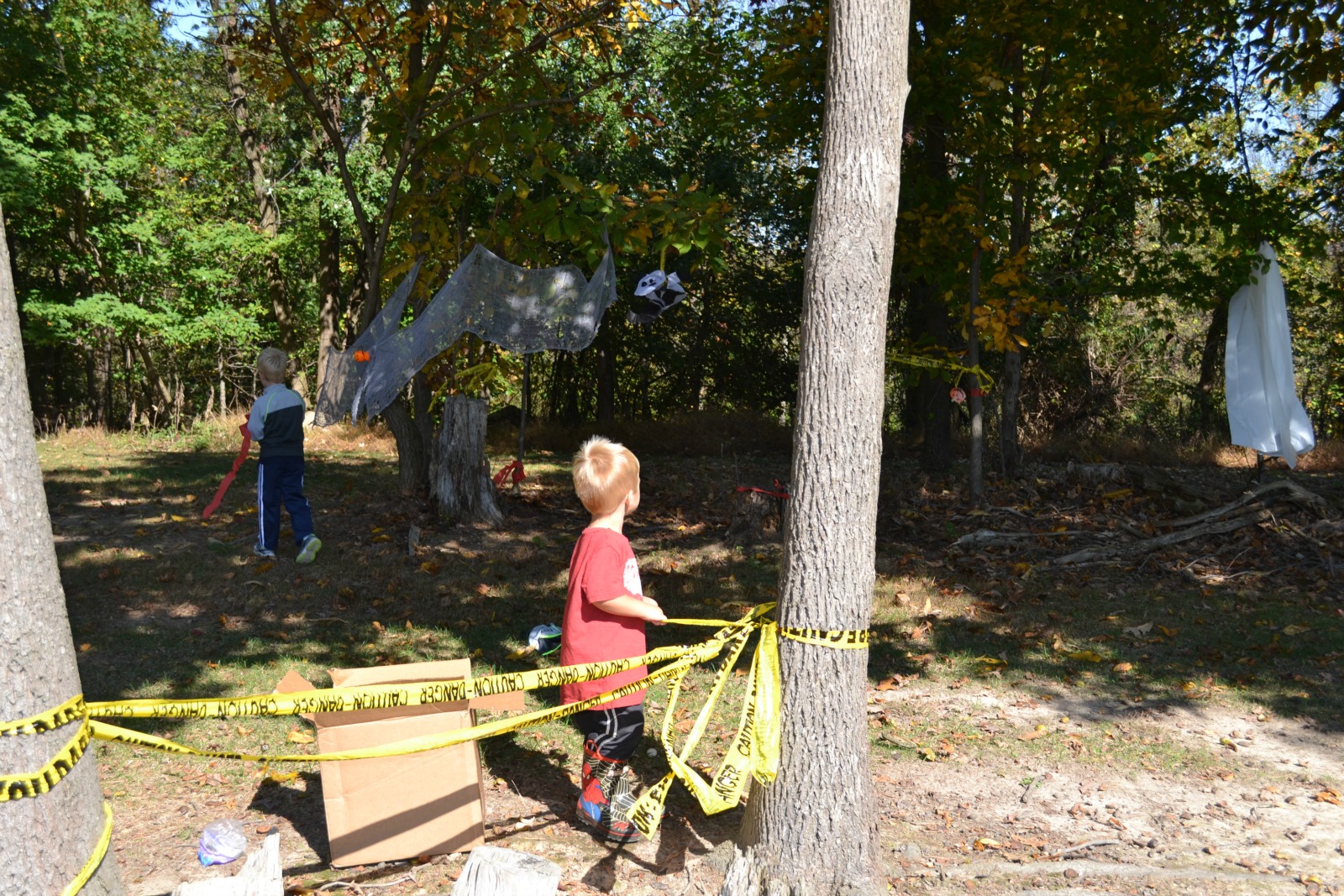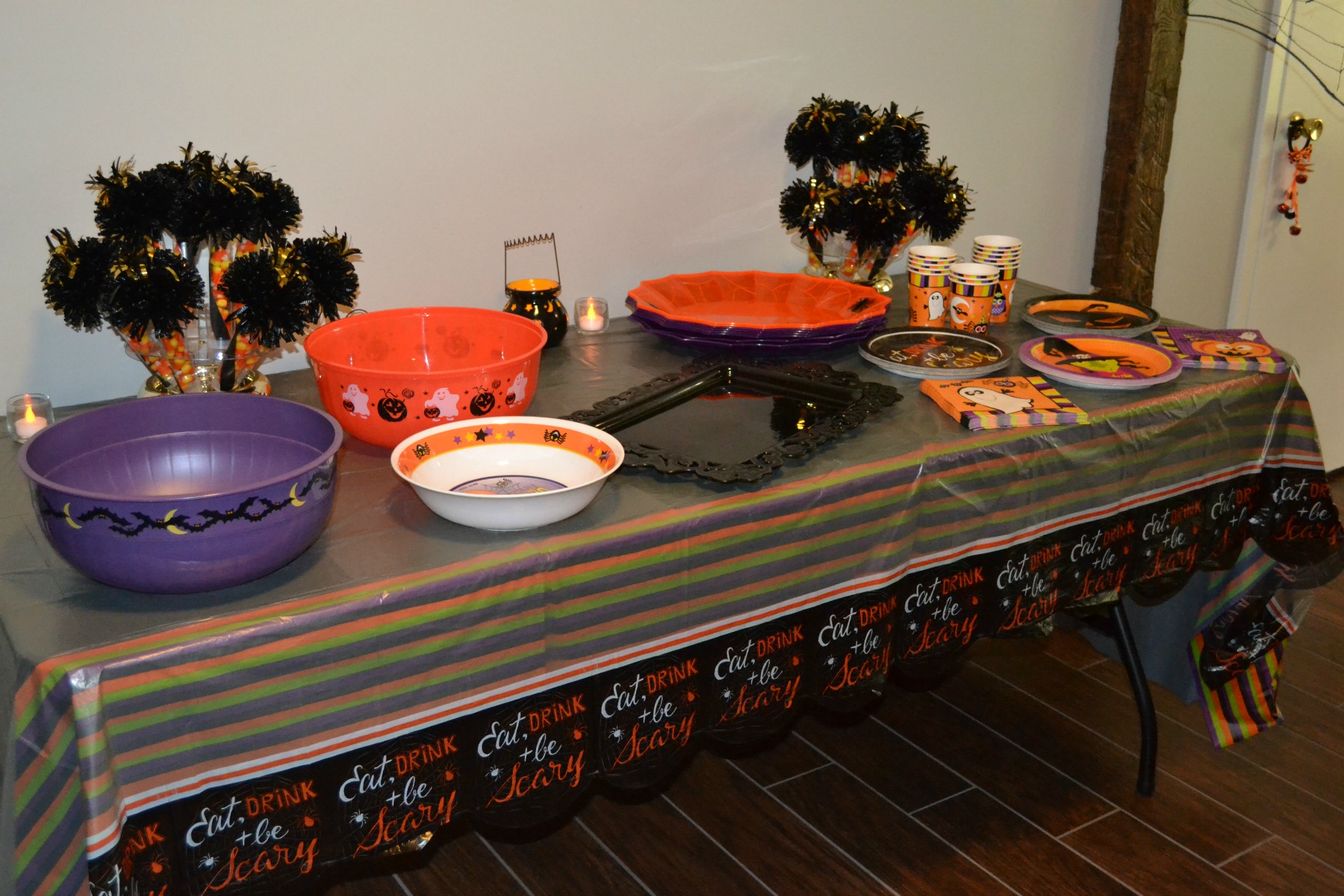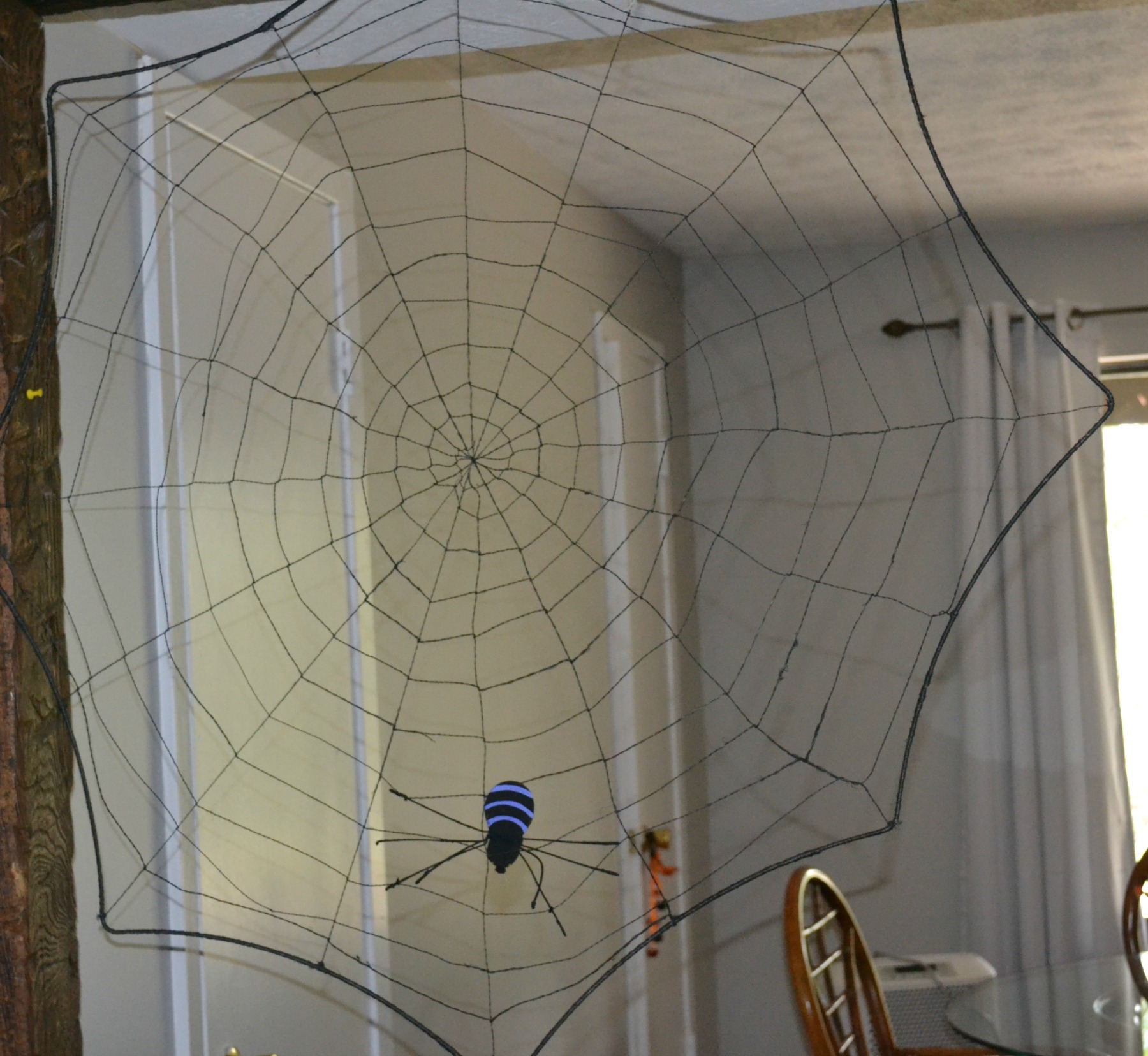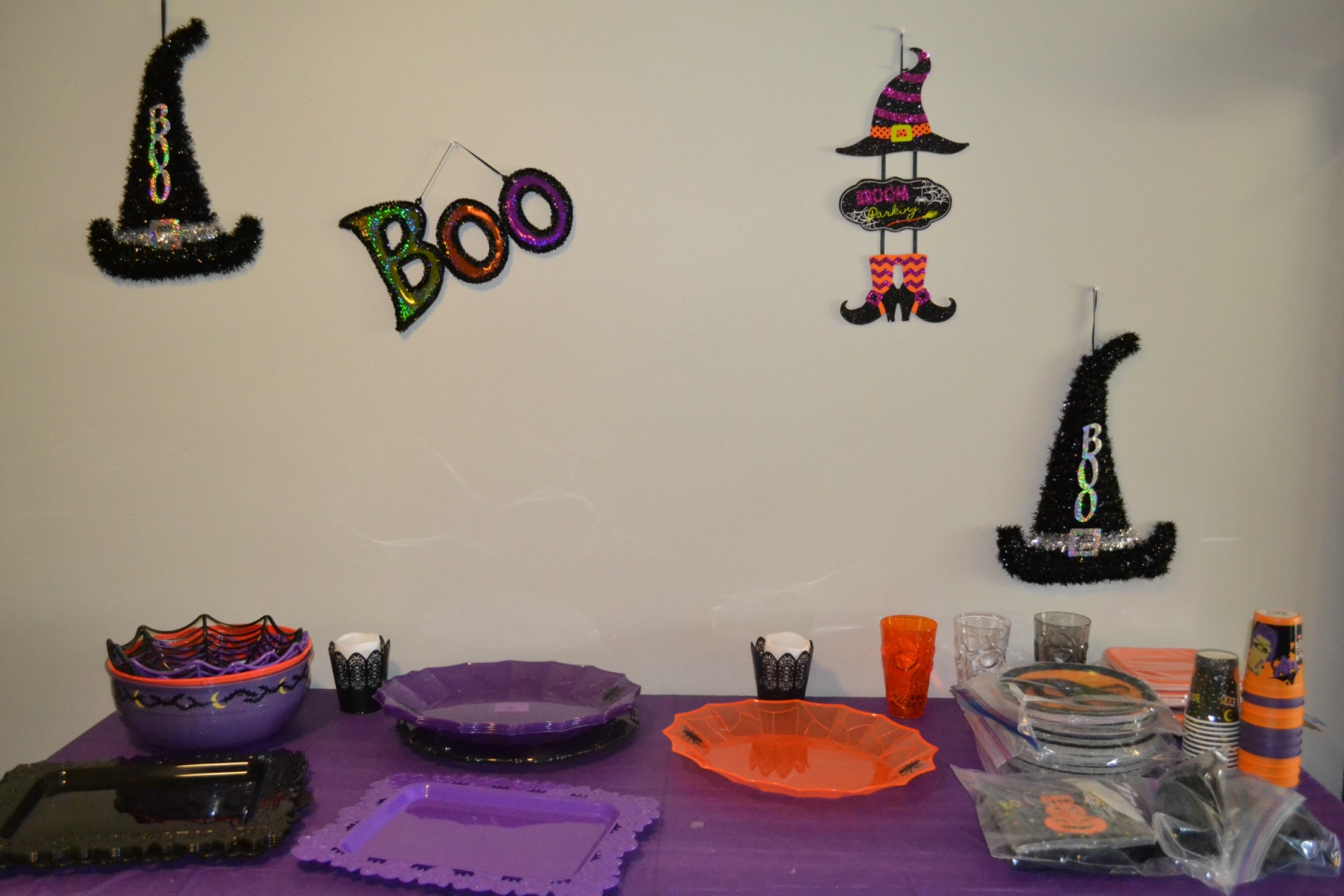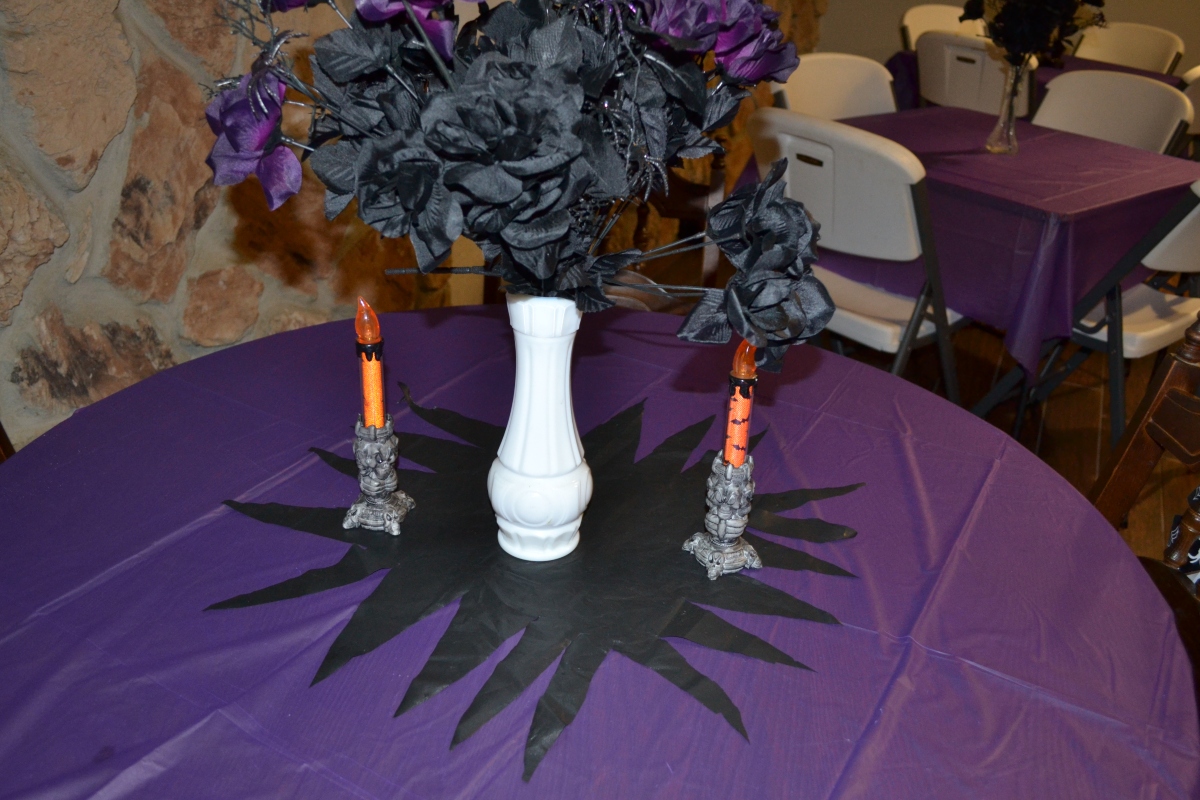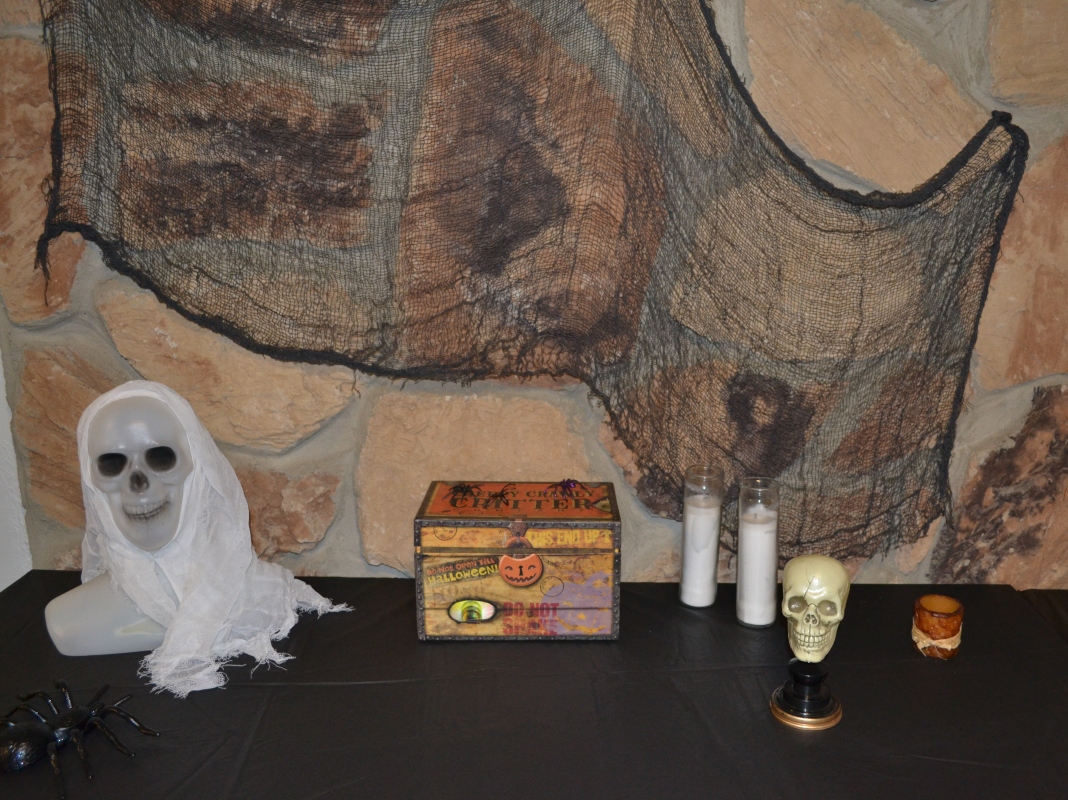 They have so many items for inside or outside decorating.
Make it safe. If the guests are coming in costume, be aware of any fire or falling hazards.
Check with guests and parents for food allergies and prepare menu with this in mind. Have enough adult help and chaperones.
I always like to give the guests a little favor to take home. These cute and easy to make cupcake/candy bags are perfect.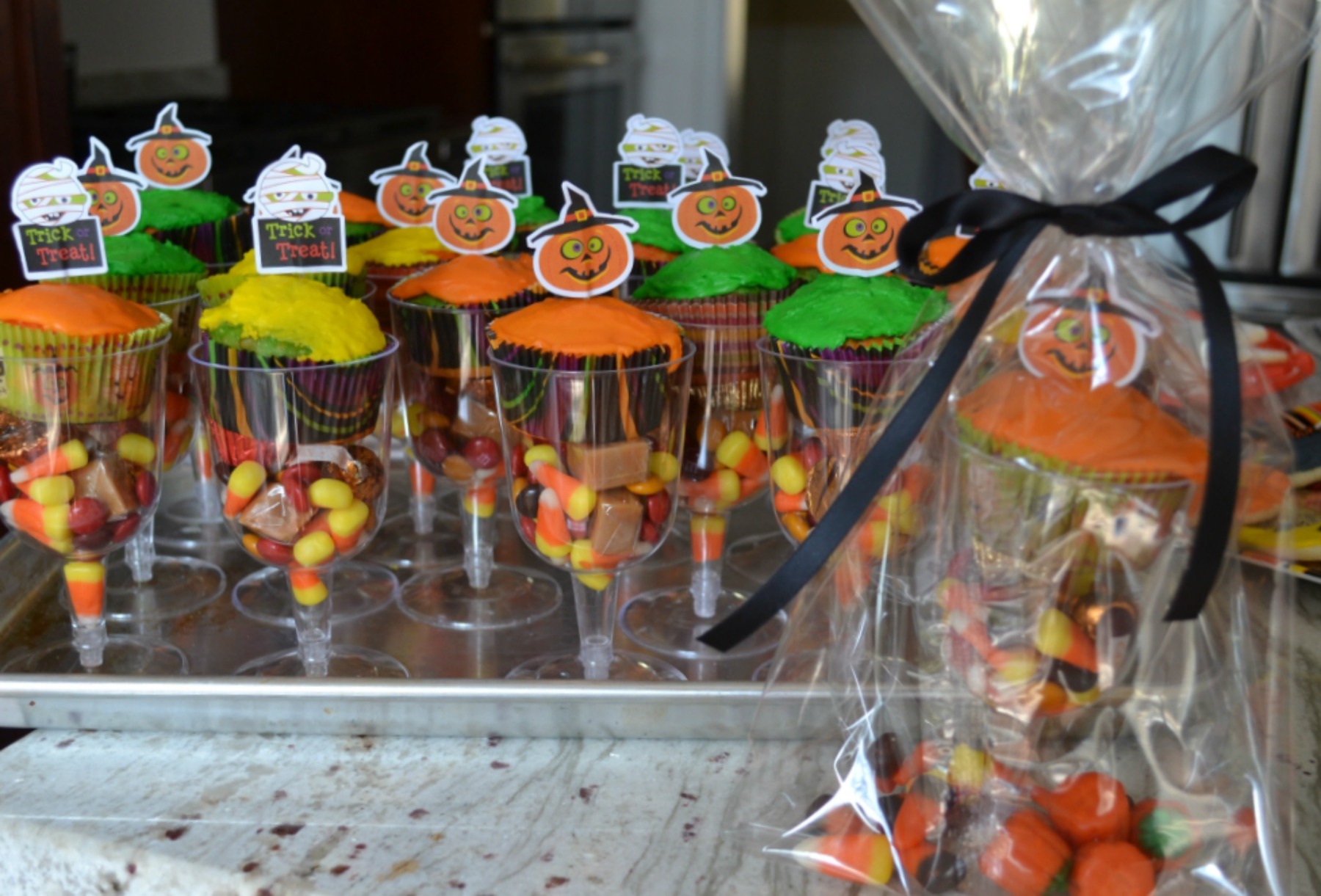 TRICKS:
Plan activities to keep the guests entertained. Some ones we have done with the younger children are pumpkin painting, a scavenger hunt in our yard, a treasure hunt, and a mummy wrap game using toilet paper.
Our home is on several acres of land and in past years we did a ride on a hay wagon through the woods. We did decorate the woods but not too scary.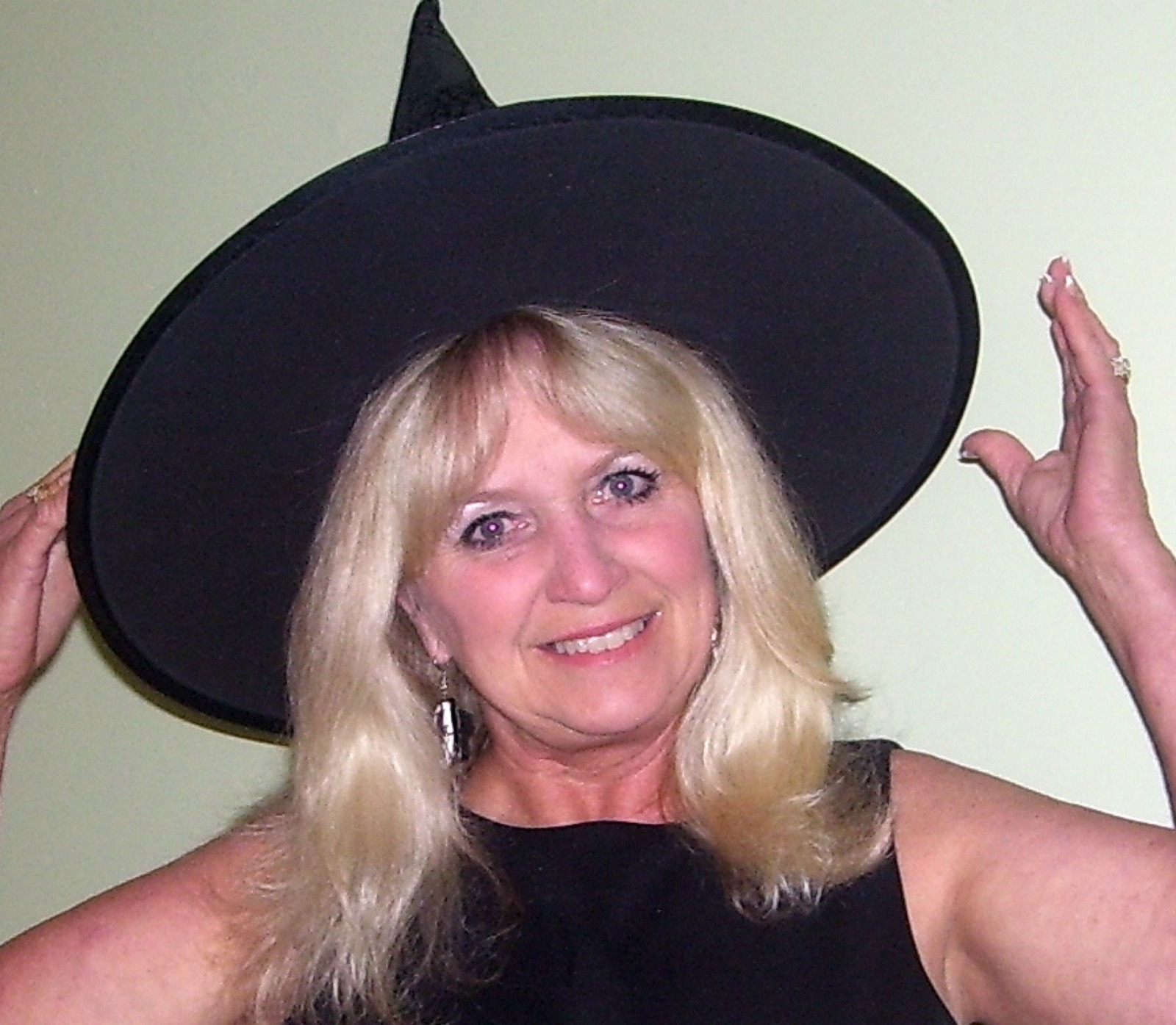 I hope that by sharing some of our party activities, I have given you some helpful ideas.
Happy Halloween!
Please follow and like us: