Jump to recipe
Saffron Orange Custard Bundt Cake for 2 is a recipe that is perfect when you need a smaller dessert but want something special.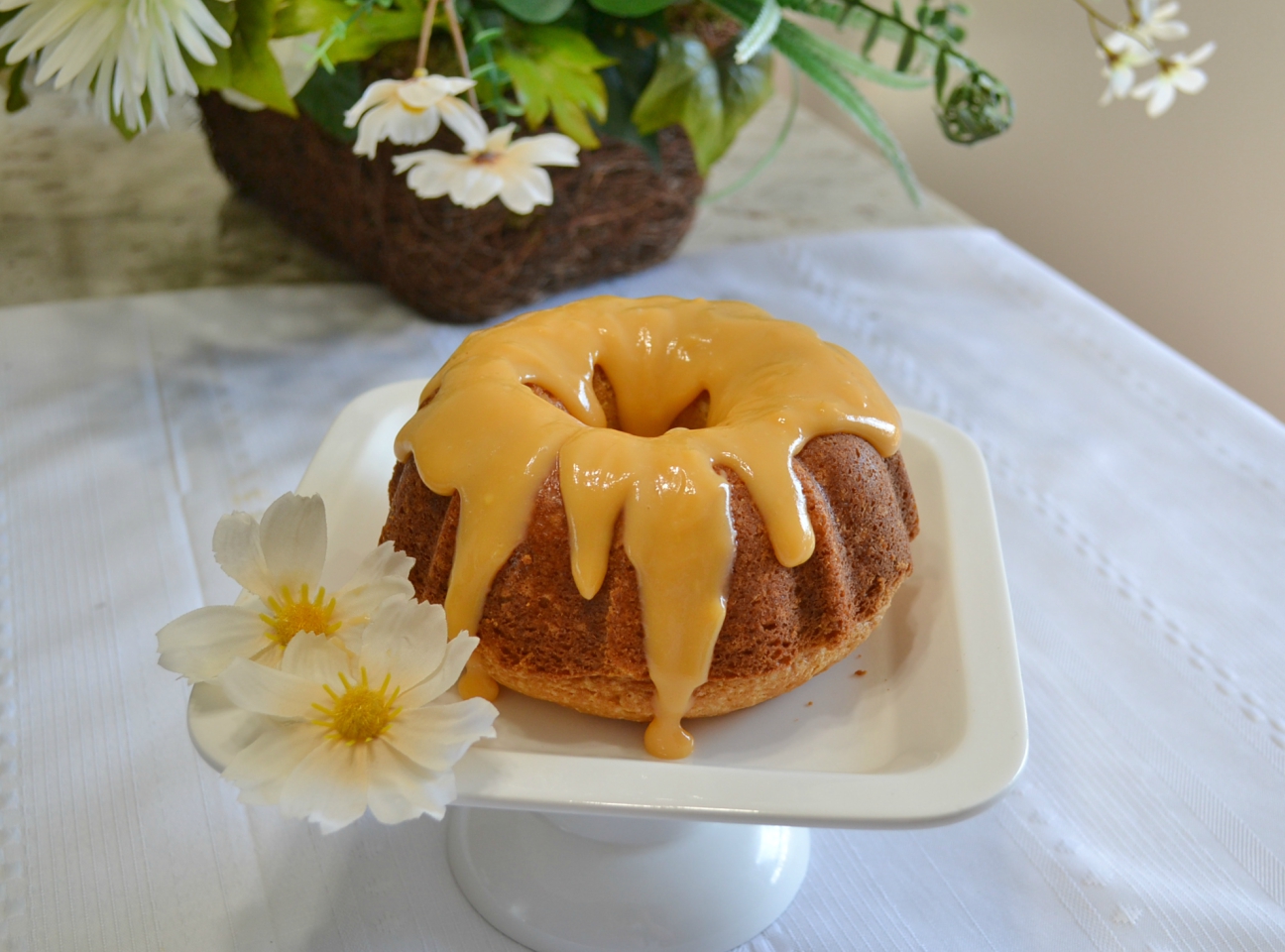 I have been working on cleaning and organizing my kitchen this week, and found some saffron threads in my spice drawer that I needed to use.  This is not a spice that I am familiar with, but decided to try it in a cookie or a cake.
I have a bundt cake recipe that I have been working on with a 6-inch bundt cake pan, but must admit that I had to make this cake 4 times to get it right.  I didn't use my saffron until  the other measurements were correct.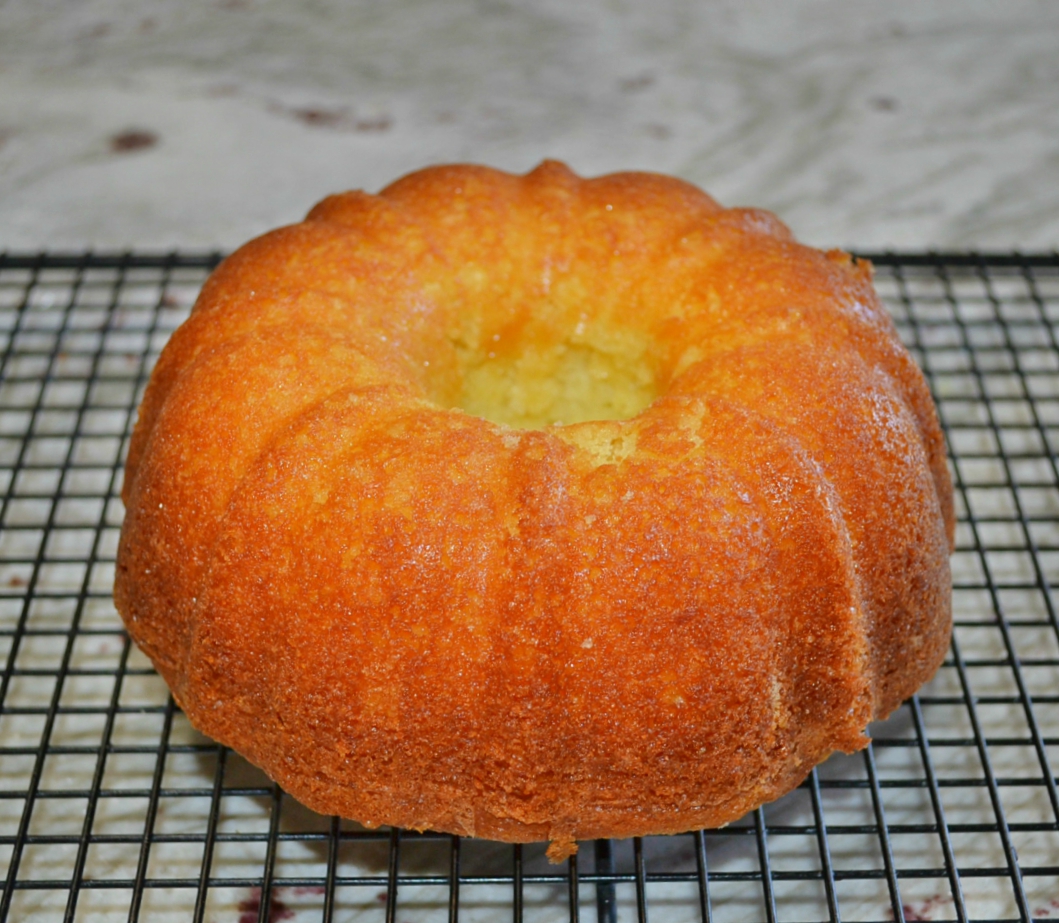 Prepare and bake the cake as directed.  Cool 10-15 minutes, remove from the pan. Allow to cool completely on wire rack.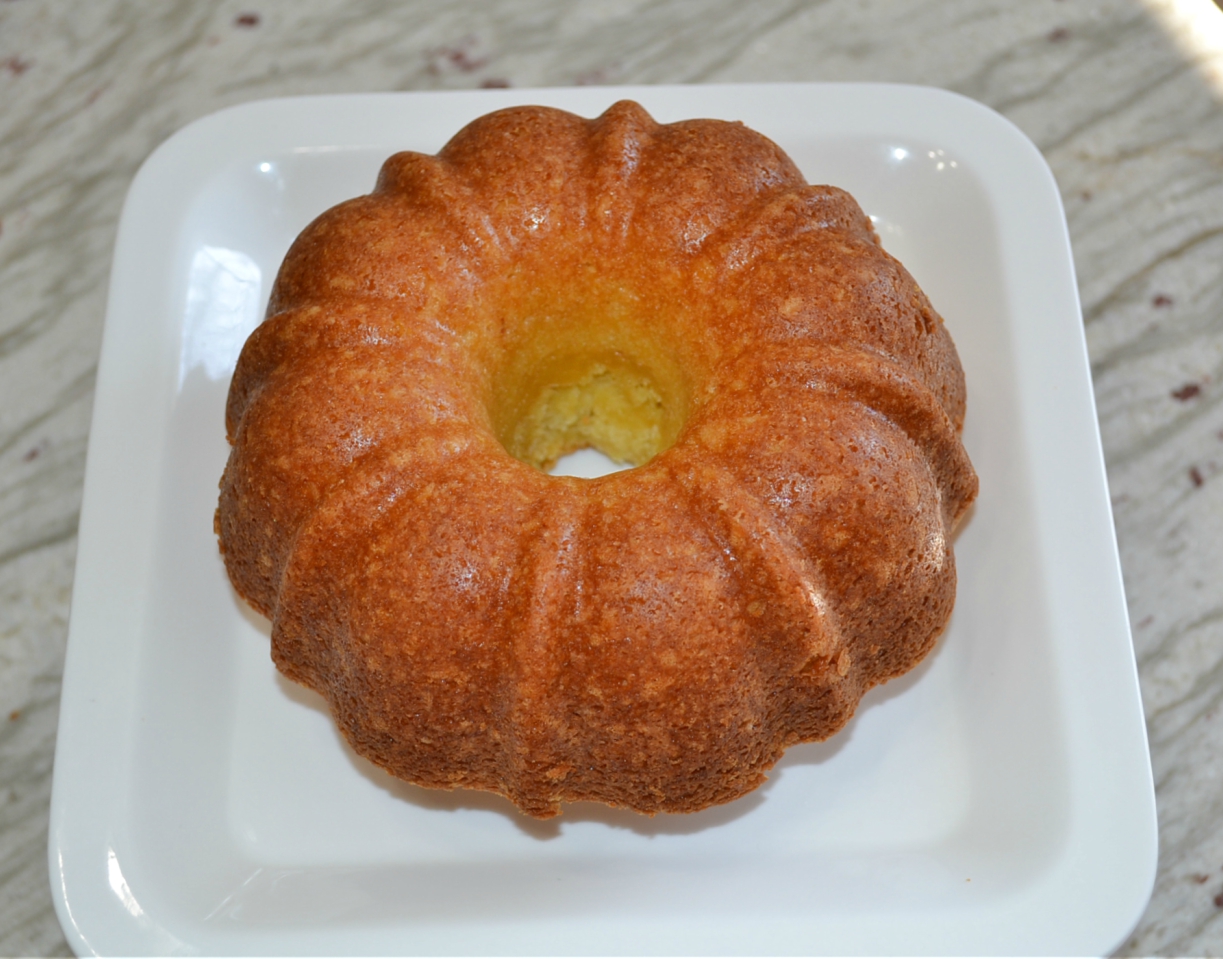 While cake is cooling, prepare the custard sauce.  The sauce had a yellow color, so I tinted it slightly with orange coloring paste to get the color that I wanted.
The sauce can be served warm or cold.  It can be drizzled over the top of the cake or spooned on individual slices.
SAFFRON ORANGE CUSTARD BUNDT CAKE FOR 2
Ingredients
CAKE:
1/4 cup whole milk
3-4 strands saffron
6 Tablespoons butter, softened
1/2 cup sugar
1 large egg
1 orange, zested and juice obtained
1/2 teaspoon vanilla extract
3/4 cup cake flour
1/2 teaspoon baking powder
1/2 teaspoon baking soda
1/8 teaspoon kosher salt
1 Tablespoon sour cream
CUSTARD SAUCE:
1 Tablespoon all purpose flour
1/3 cup sugar
1 large egg yolk
2/3 cup whole milk
1/2 teaspoon juice from orange
orange coloring paste (optional)
Instructions
Preheat oven to 325 degrees F. (I tested this with convection and non convection oven). Spray a 6-inch bundt cake pan with non stick cooking spray.
Place saffron in milk and set aside.
In a medium size mixing bowl, using an electric mixer, cream the butter. Add sugar and continue to beat until well combined.
Beat in the egg, 1 teaspoon orange juice, 1/4 teaspoon orange zest, and vanilla.
In a small bowl, whisk together the cake flour, baking powder, baking soda, and salt.
Add dry ingredients to butter mixture, alternating with the milk. Add the sour cream. Beat mixture until combined but do not overbeat. Spread batter evenly in the cake pan.
Bake about 22-26 minutes, or until cake tester inserted into the center comes out clean. Remove from oven and allow to set on wire rack 10-15 minutes. Invert and carefully remove cake from the pan. Allow to cool completely on the wire rack.
For the custard sauce: Stir together the flour and sugar in a small bowl; set aside. In a small saucepan, whisk together the egg yolk and half of the milk over a medium heat. Add the sugar and continue to whisk until well blended. Add the remaining milk and cook until mixture thickens. Remove from the heat, stir in the orange juice. I dipped a toothpick in coloring paste and stirred this in to obtain more of an orange color, but this is optional. Sauce may be served warm or chilled. Spread over top of cake or serve on the side as cake is sliced. May garnish cake with remaining orange zest if desired.
© 2023 Copyright GRANDMA HONEY\\\\\\\'S HOUSE
Enjoy this moist, elegant bundt cake.
You may also want to try these other scaled down cakes for 2.
HUMMINGBIRD CAKE FOR 2
MINI CITRUS BUNDT CAKE
This recipe was shared @ https://sweetlittlebluebird.com/ Week-end Potluck Party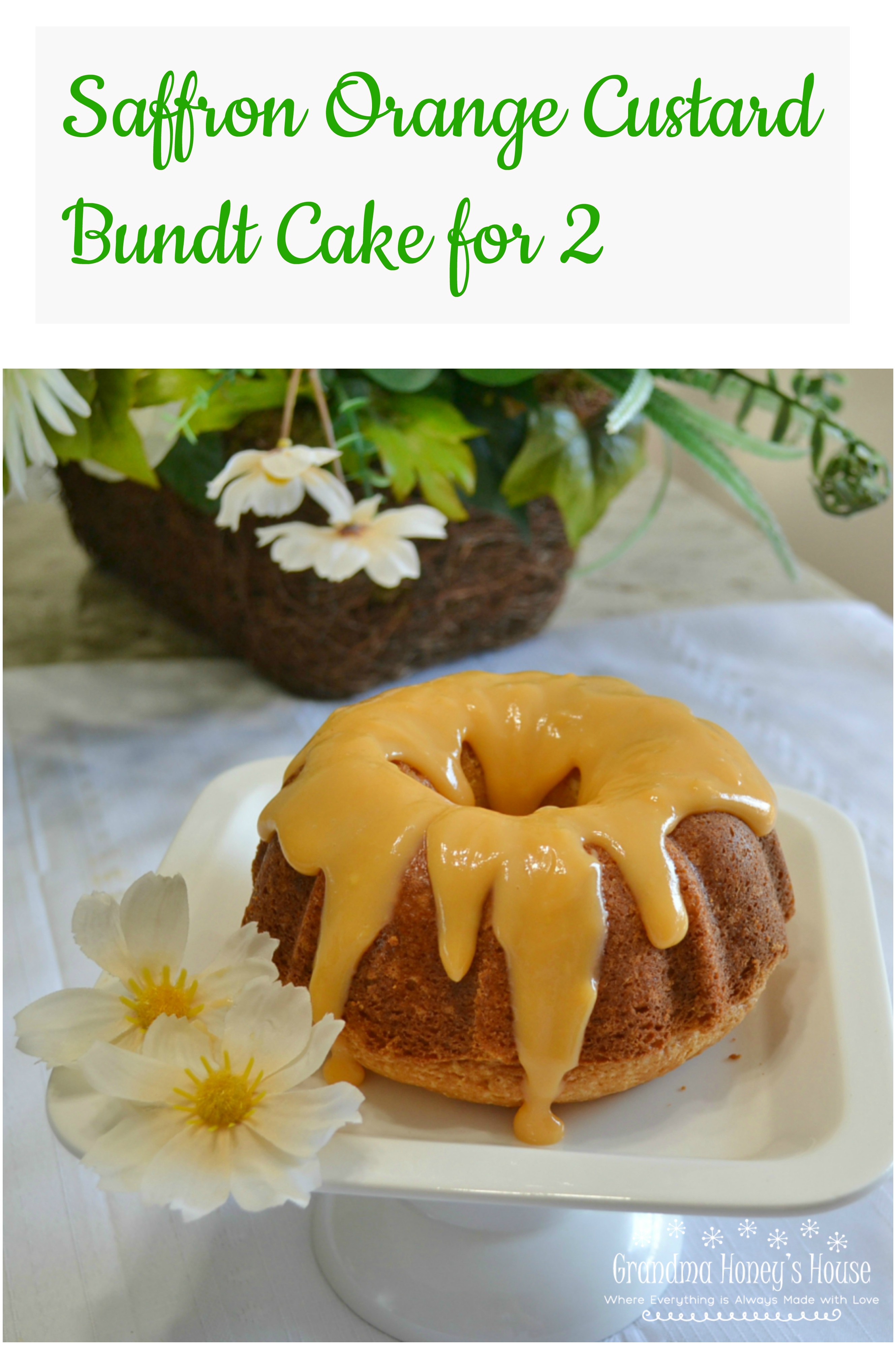 Please follow and like us: