Jump to recipe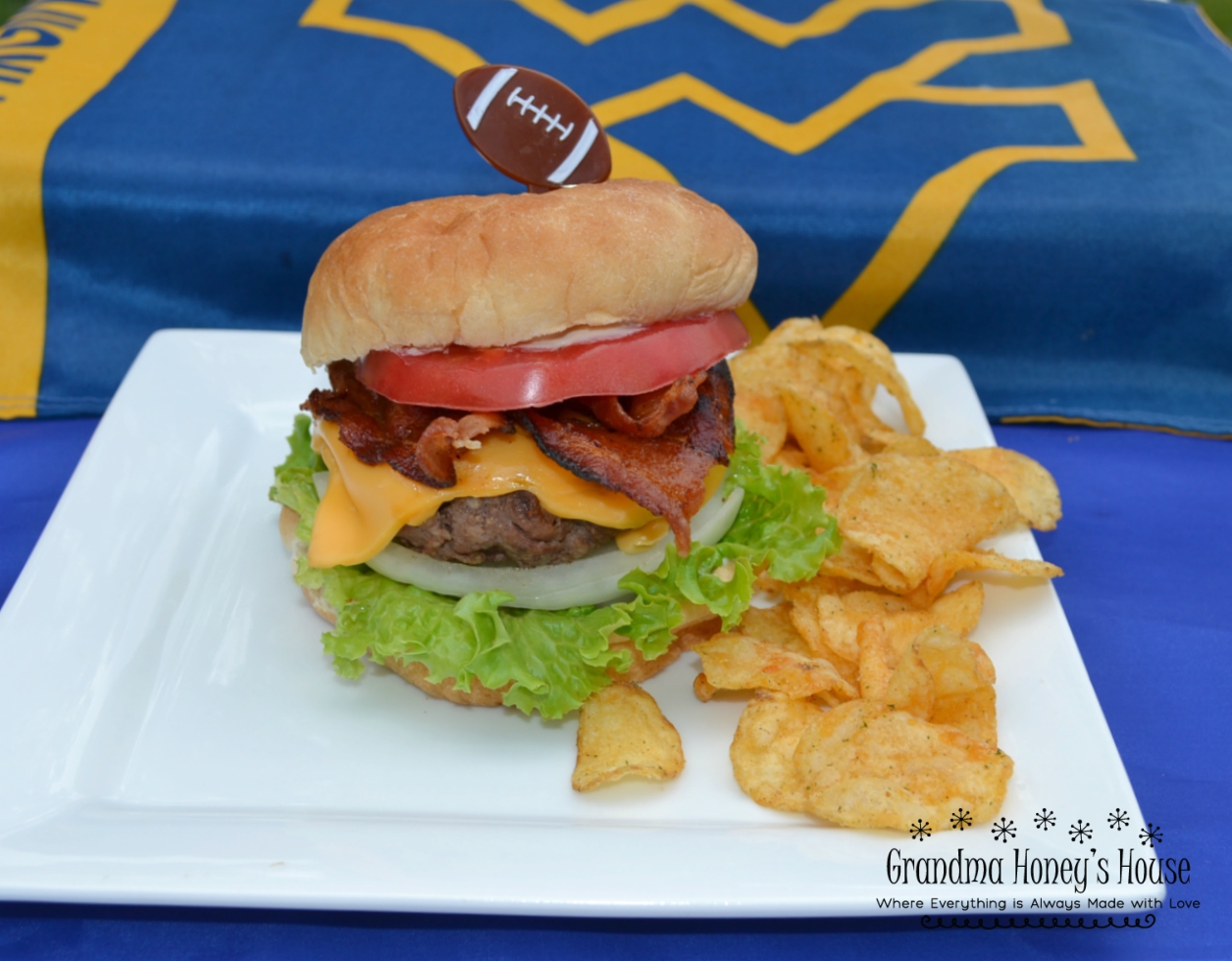 WV Mountaineer Burger
WV Mountaineer Burger is a burger that I have created in honor of our WVU Mountaineer football team.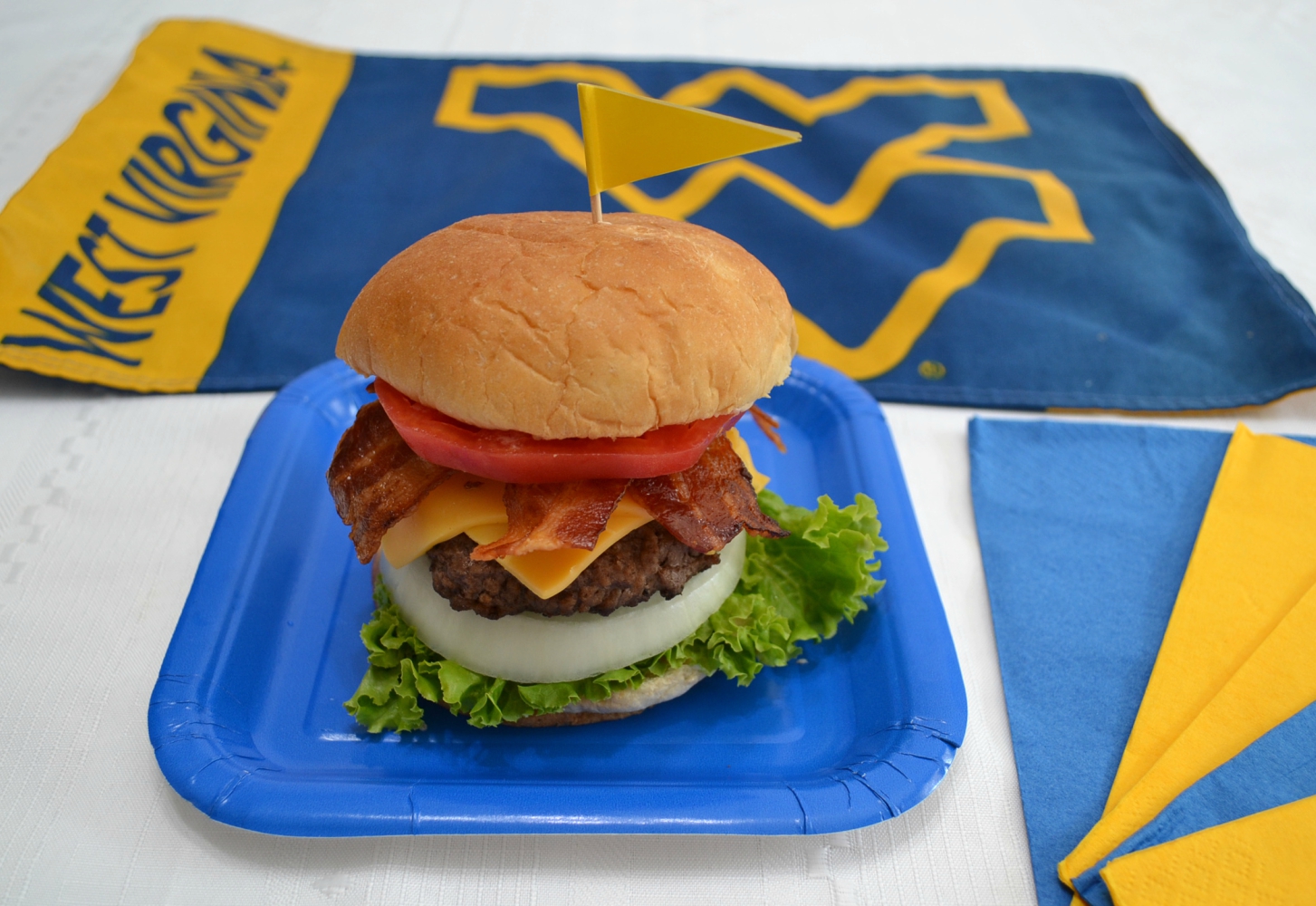 The words to the John Denver song "Take me home, country roads, to the place I belong….West Virginia..
mountain momma..take me home, country roads" describes the feeling that the people of WV have for their state.   The song goes on to describe the beautiful mountains and land.
Many years ago, I had entered this recipe in a contest that required a burger with a description of how it related to our state.  Since football season officially kicked off last week-end,  it just seemed like a perfect time to make this again.
There are so many things to do in WV, including camping,
skiing, hiking, and white water rafting. The people are hard working and loyal. They are coal miners and doctors. We love our state, the http://www.phenterminereviews.net/ USA, and good hearty food.
The burgers eaten in WV are old fashioned, down home, loaded with meat, cheese, condiments and flavor.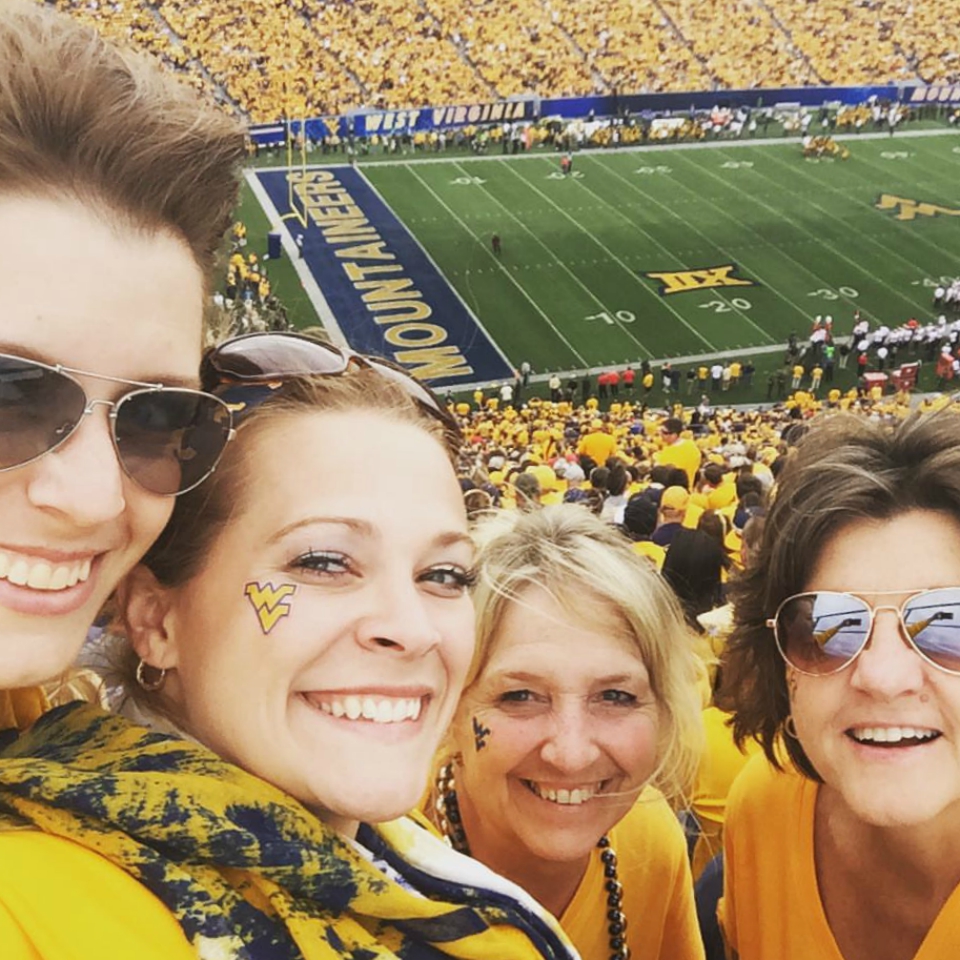 On a Saturday afternoon in Morgantown the hills are alive with the sounds of WVU Mountaineer football, the marching band, screaming fans, and the smell of great burgers grilling.
WV MOUNTAINEER BURGER
Ingredients
SAUCE:
1/2 cup mayonnaise
2 Tablespoons hot pepper butter
1 teaspoon sweet pickle relish
BURGERS:
2 lbs ground chuck (80/20)
1 1/2 teaspoons kosher salt
1/4 teaspoon garlic salt
1/4 teaspoon coarse black pepper
2 Tablespoons A-1 steak sauce
vegetable oil for brushing grill rack
6 slices American cheese
6 Kaiser rolls, split
6 large leaves lettuce
6 slices sweet onion
12 slices bacon, fried crisp
6 slices ripe tomato
Instructions
To prepare the sauce, combine the mayonnaise, hot pepper butter, and relish. Cover & chill.
To make the burger patties, combine the ground chuck, salt, garlic salt, pepper, and steak sauce. Mix well, handling as little as possible. Divide into 6 portions and form into patties to fit the buns.
Preheat grill, grill pan or skillet. Brush the grill with oil. Place patties on the grill. Cook 5-10 minutes, flip and cook on the other side an additional 5-10 minutes to desired doneness.
During the last few minutes of cooking, place a cheese slice on each patty. Allow to melt slightly. Place rolls, cut sides down, on grill to slightly toast. Remove patties to a platter.
To assemble burger, spread the mayonnaise mixture of inside halves of each bun. Layer the bottoms with lettuce, onion, burger,2 slices of bacon, and a tomato slice. Add the roll tops and serve warm.
Makes 6 burgers.
© 2023 Copyright GRANDMA HONEY\\\\\\\'S HOUSE
Let's Go Mountaineers!!!!!!!!!!!!!!!
Please follow and like us: