Jump to recipe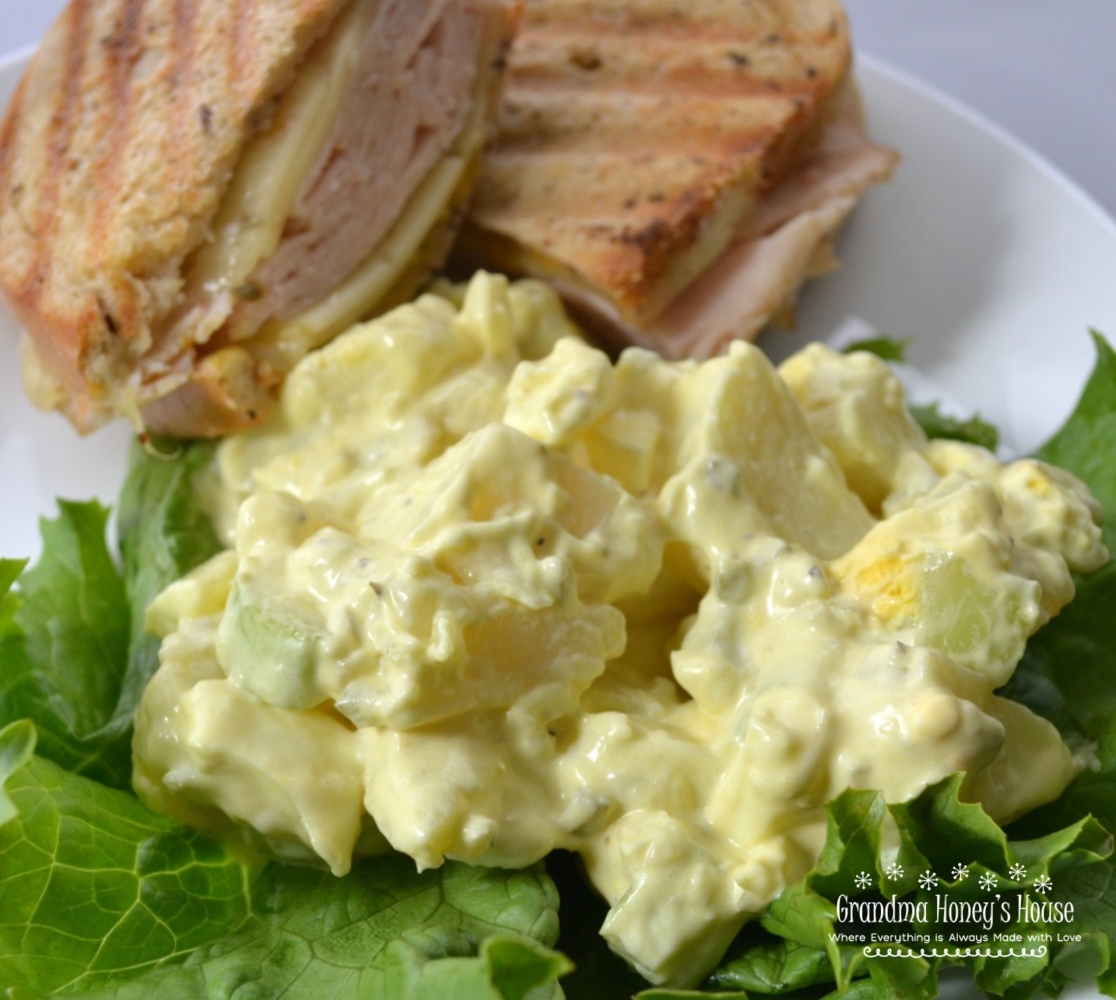 Old Fashioned Potato Salad
A creamy, flavorful, Old Fashioned Potato Salad made with potatoes, eggs, mayo, mustard, sweet relish, celery, and spices. Perfect for the upcoming  cook-outs, picnics and summer parties. This traditional potato salad reminds me of the one I grew up on.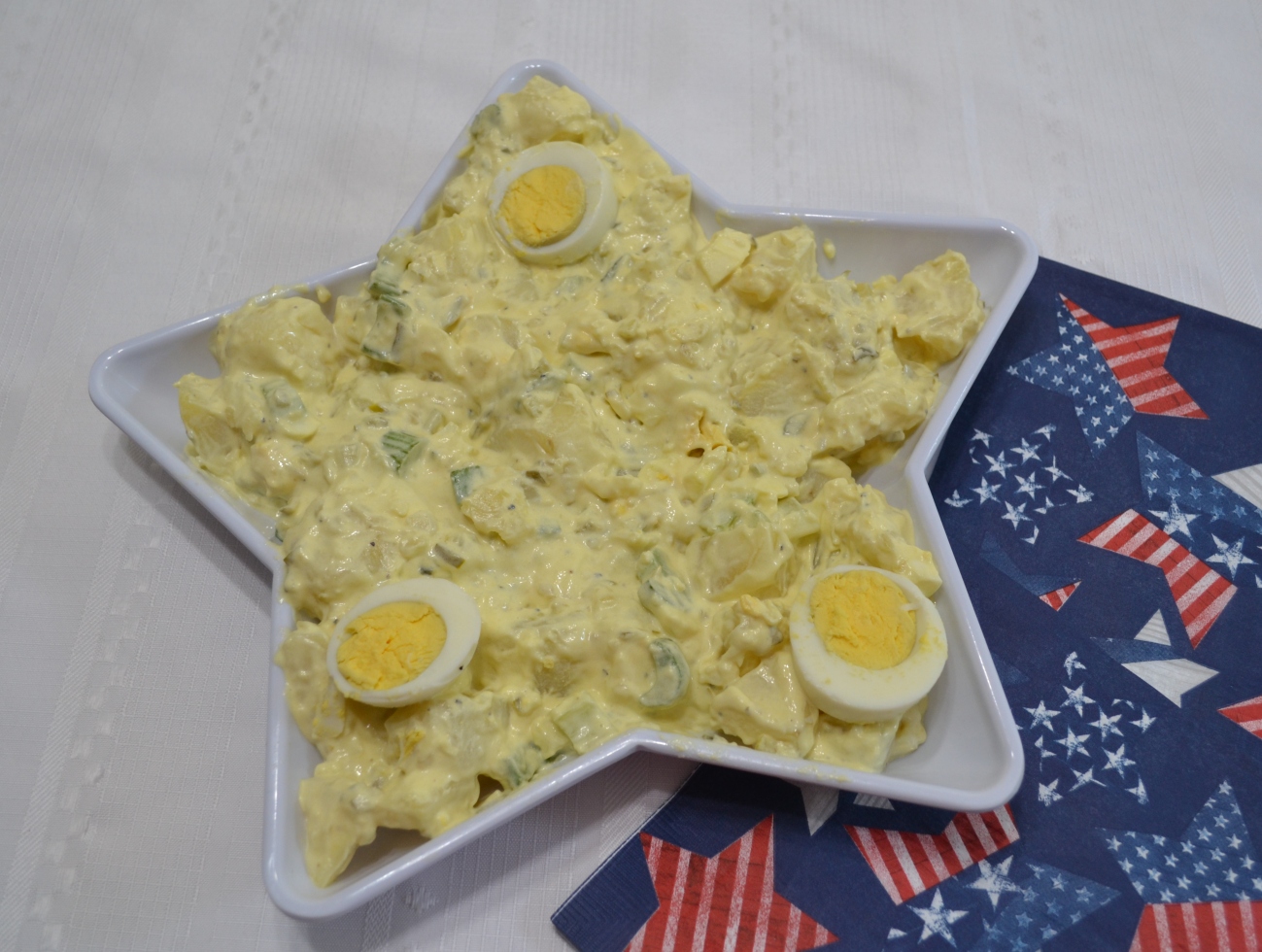 When summer approaches here in WV, this is a recipe that I find myself frequently making. This is the perfect side for burgers, hot dogs, sandwiches, steaks, chops, and ribs.
It is cool, full of flavor, and easy to transport to parties. Make this recipe a day ahead of time for the flavors to blend. Bacon, ham chunks, and even chopped up rotissere chicken breast can be added to make it more like a main entree instead of just a side dish.
I use red skin potatoes or russet potatoes. If you are going to add bacon, the red skin ones really work the best. This is a more colorful potato salad.
Combine the ingredients for the dressing in a large bowl. Add the potatoes to the dressing and carefully fold to combine all ingredients well.  Transfer to a dish with a lid and chill.
Old Fashioned Potato Salad is the perfect side to serve for Memorial Day and  Fourth of July. I am also making it for a graduation party this week.
This recipe can be doubled for a larger crowd. My husband and I are empty nesters, so I also created a scaled down recipe for this potato salad.
HERE is the link to the smaller recipe.
OLD FASHIONED POTATO SALAD
Ingredients
6 large potatoes (russet or 3 lbs baby red skins)
4 eggs
1- 2 cups mayonnaise
1/2 cup sweet relish (my husband loves this so I add 3/4 cup)
1-2 Tablespoon mustard
1/2 teaspoon lemon juice
1 teaspoon kosher salt
1/4 teaspoon coarse black pepper
1/2 cup celery, chopped
Instructions
Peel potatoes, wash, and cut into 1- 1 1/2 inch cubes. Place in a medium size saucepan and cover with water. Bring to a boil, lower heat to medium, and cook until potatoes are fork tender but not overcooked and mushy. Drain water and place back in the saucepan to cool. Place the eggs in a small saucepan, cover with water, and bring to a boil. Cook 8 minutes. Remove from the water and allow to cool. Peel the eggs. Chop 3 of the eggs; slice the remaining egg; set aside.
In a large mixing bowl, place the mayonnaise, mustard, lemon juice, salt, pepper, and celery. Stir together to combine all ingredients. I start with 1 cup of the mayonnaise and add more as needed. I also start with 1 Tablespoon of mustard and add to desired taste.
Add the potatoes and the chopped egg; fold carefully to combine with the other ingredients. Transfer to a serving dish. Garnish with sliced egg and refrigerate until ready to serve.
© 2023 Copyright GRANDMA HONEY\\\\\\\'S HOUSE
Please follow and like us: