Happy Labor Day week-end! I want to share a collection of recipes/ food ideas to enjoy if your Labor Day cook-out will only be for 2 people.

We have a very large family, but this Labor Day week-end we will not be able to get together. Some families are out of town and the others will be attending sporting events with our grandchildren. I still like to celebrate with a Labor Day cook-out but since it will just be Grandpa Bob and I, the menu needs to be scaled down.
Keep it festive. Decorate your table or cook-out area. That will still make if feel like a holiday.
Our weather is so hot that I think our picnic will be inside this year!
I will still be fixing a variety of foods, but just a scaled down version of each recipe.
Main dish choices for your Labor Day cook-out: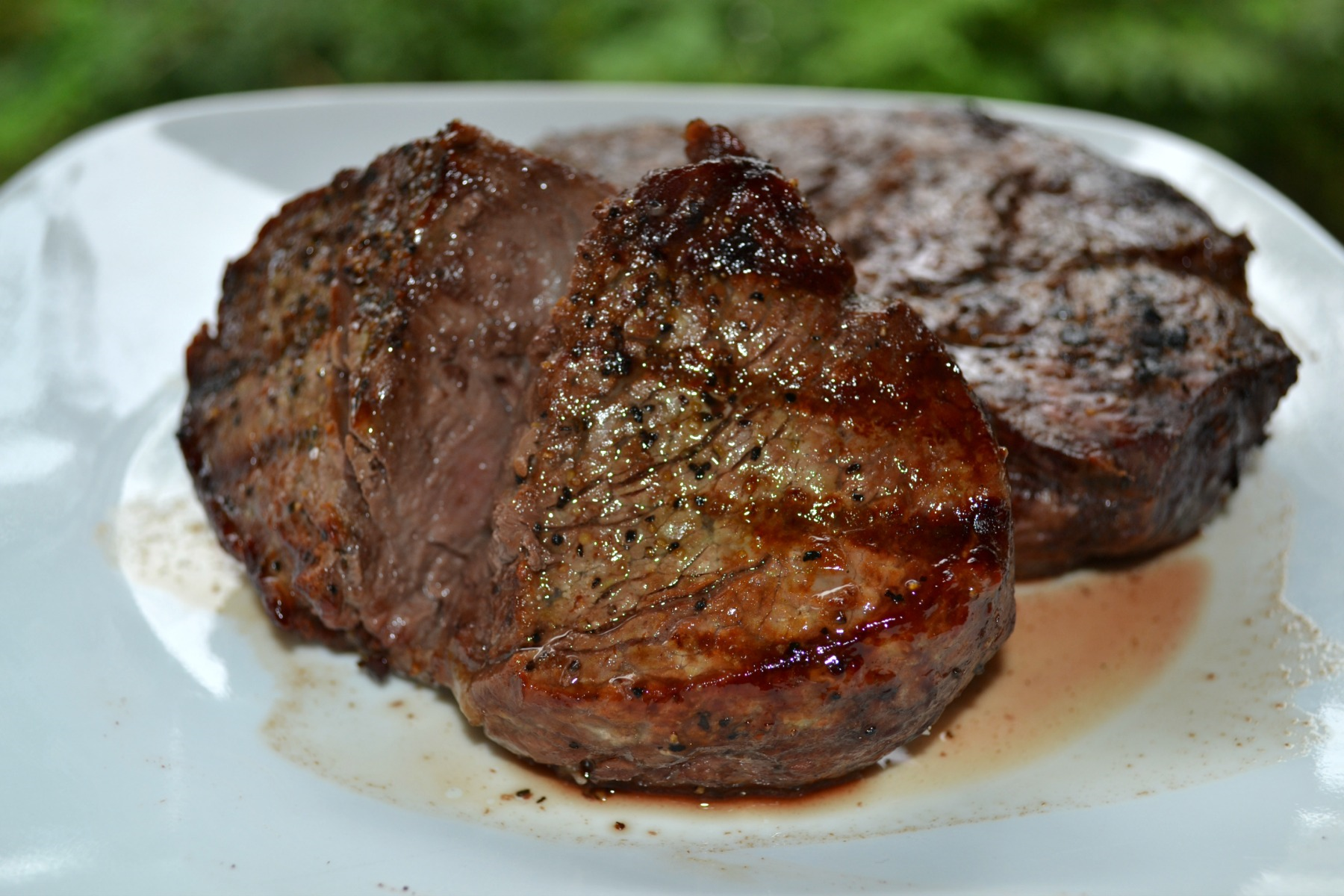 Filet Mignon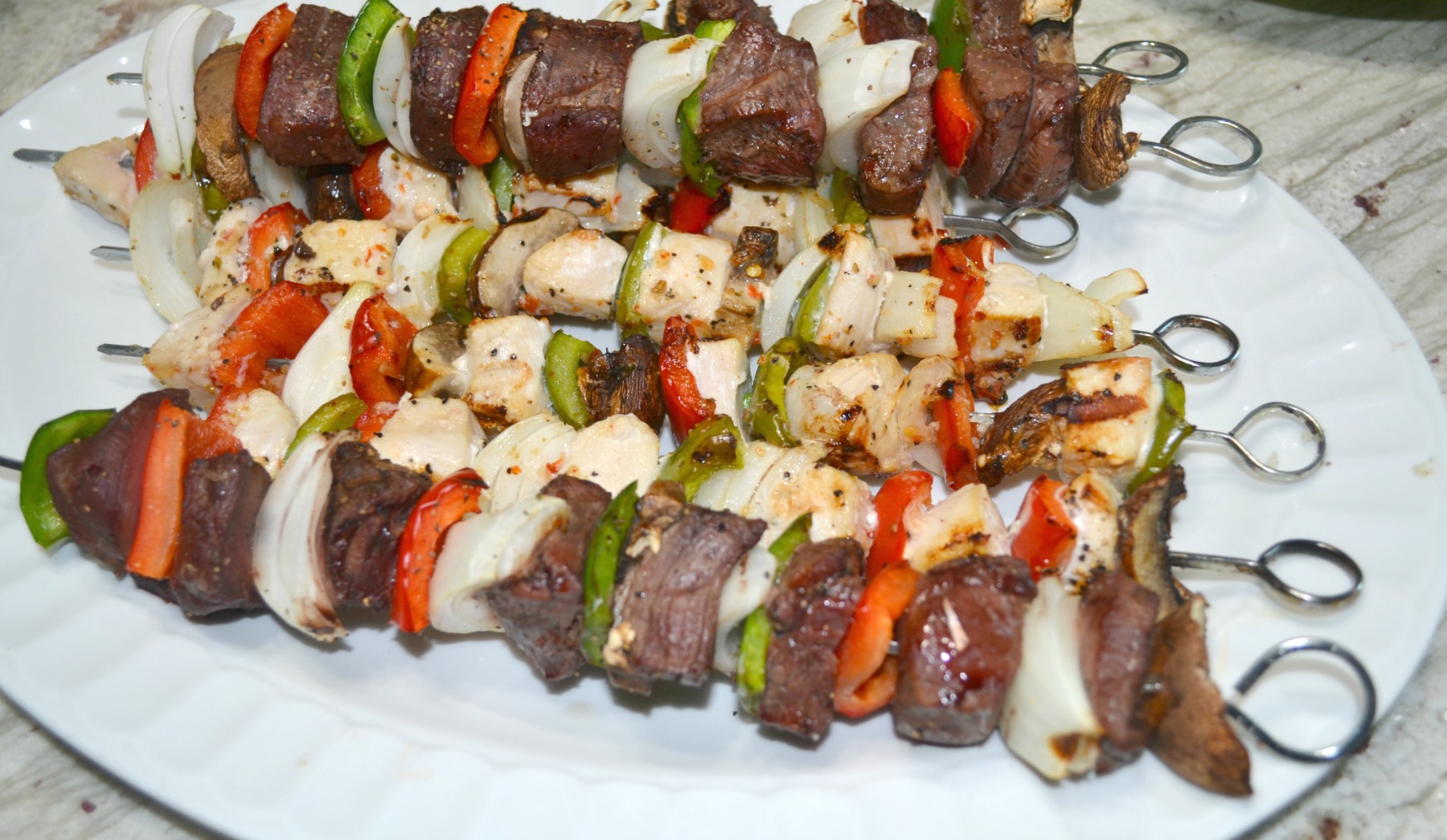 Steak or Chicken Kabobs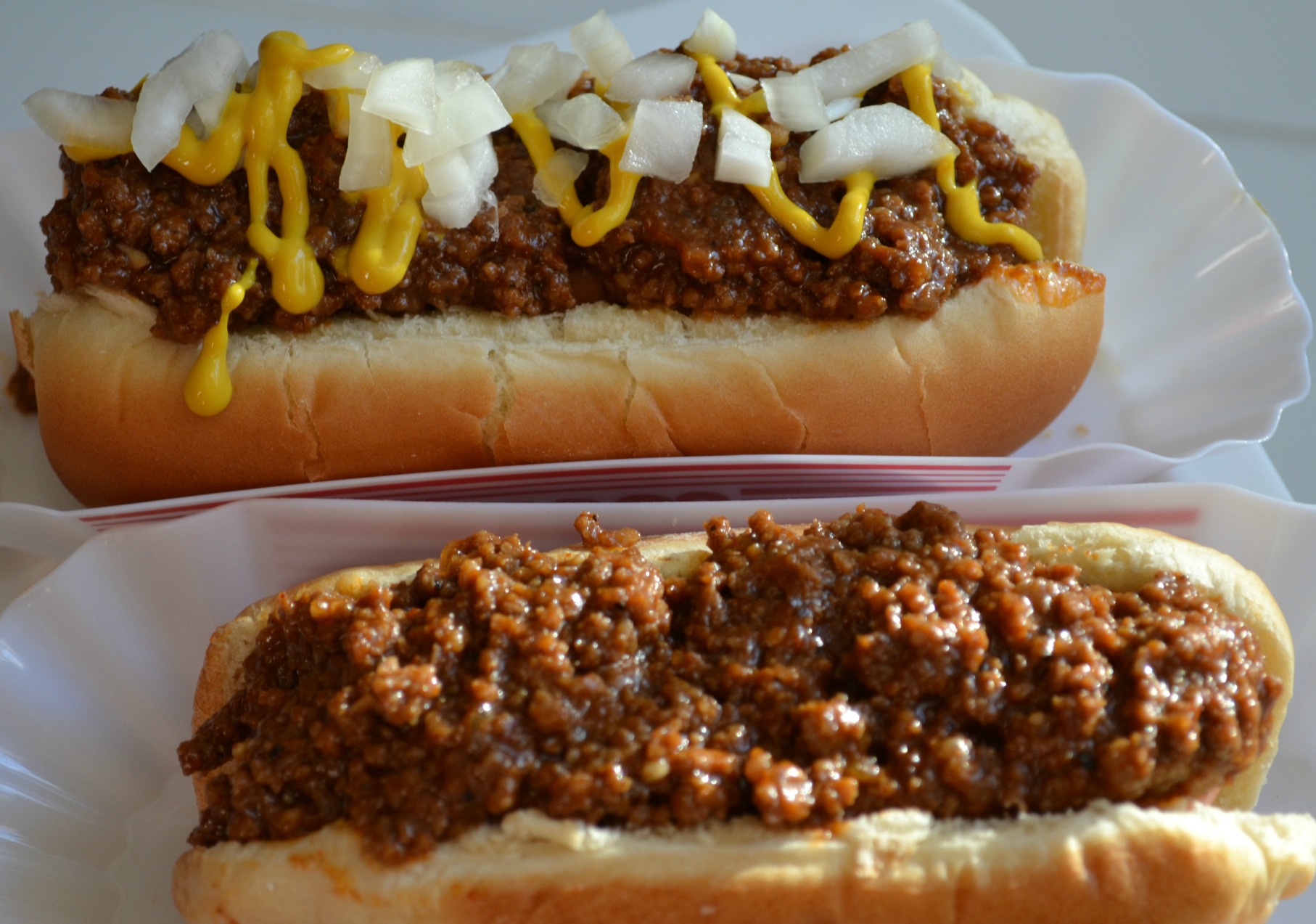 Hot Dogs with Sauce.
This recipe for hot dog sauce was created by my husband. We make a pan of this and break it down into smaller containers to freeze. It freezes well and we just thaw one out when we need it.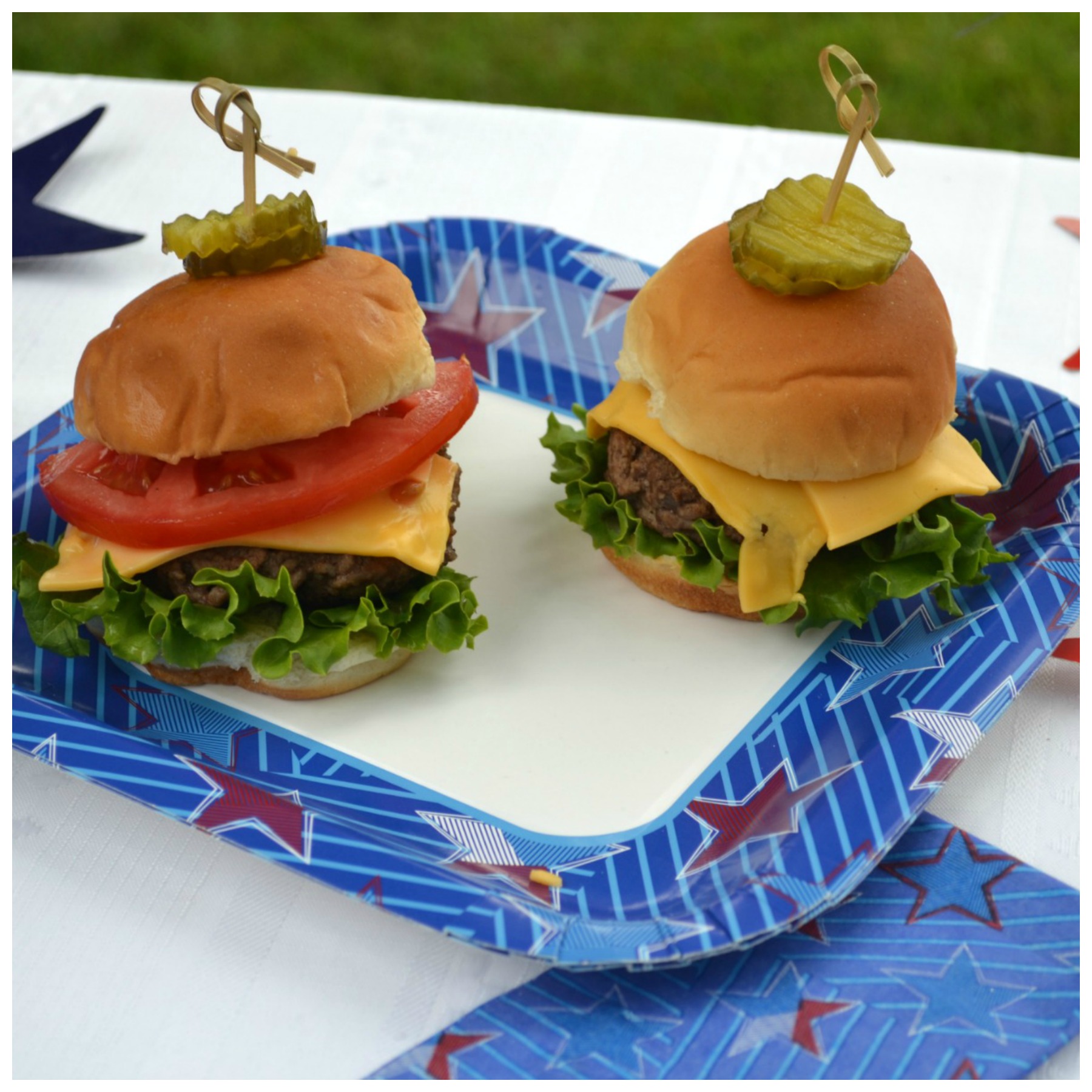 Sliders . We like chicken or beef sliders but on this day, I just made the beef ones.
Side Dishes offer many options: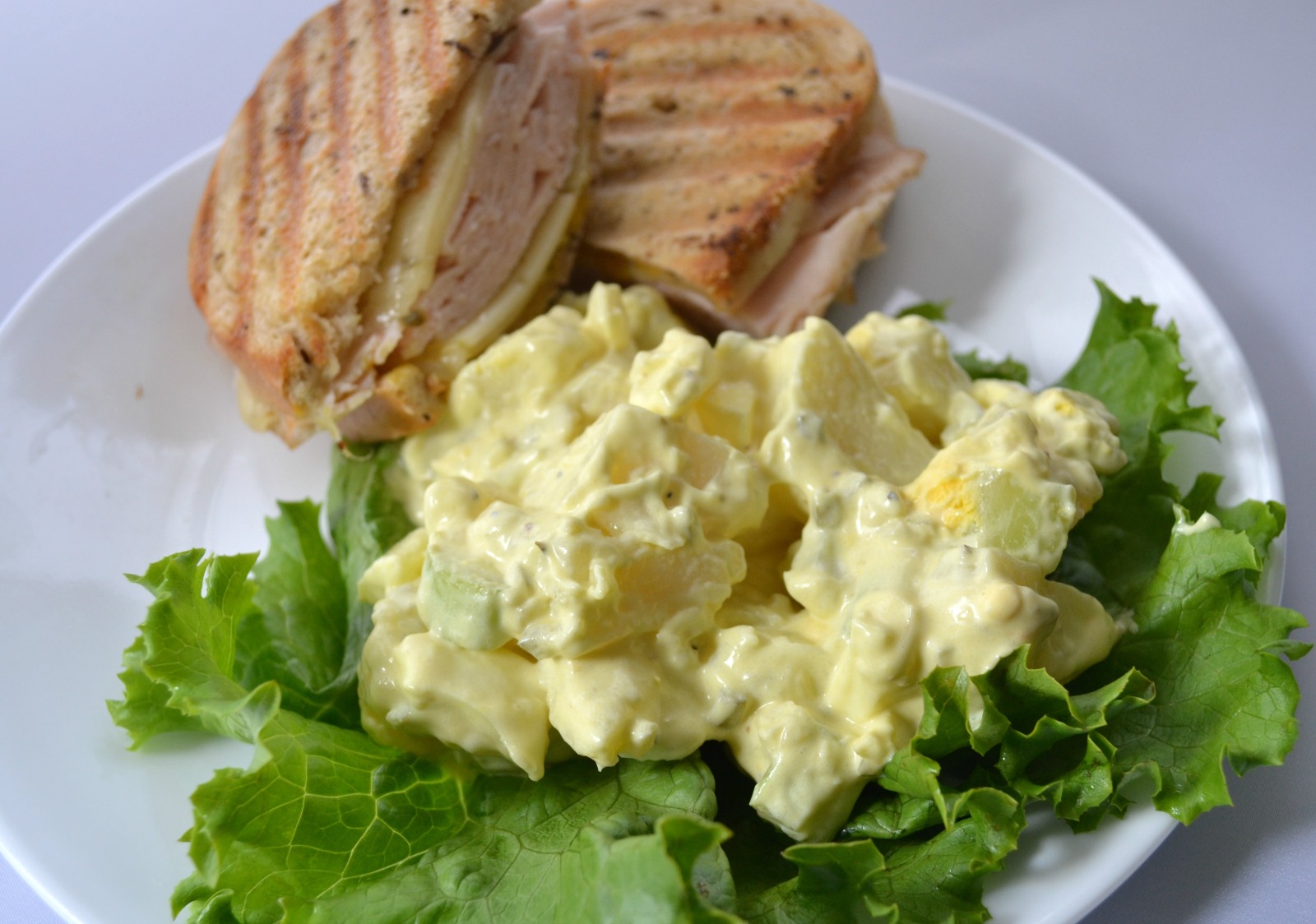 Potato Salad. This delicious homemade recipe is scaled down so you will have plenty but not an enormous bowl full of it.
Homemade Backyard Potato Salad
2016-08-25 17:25:13
Serves 2
Ingredients
3 large potatoes
2 eggs
1/2 cup mayonnaise
1/4 cup sweet relish
1 Tablespoon mustard
1/4 teaspoon lemon juice
1/2 teaspoon kosher salt
1/4 teaspoon coarse black pepper
1/4 cup celery, chopped
Instructions
Peel potatoes, wash, and cut into 1- 1 1/2 inch cubes. Place in a medium size saucepan and cover with water. Bring to a boil, lower heat to medium, and cook until potatoes are fork tender but not overcooked and mushy. Drain water and place back in the saucepan to cool. Place the eggs in a small saucepan, cover with water, and bring to a boil. Cook 8 minutes. Remove from the water and allow to cool. Peel the eggs. Chop 1 of the eggs; slice the remaining egg; set aside.
In a medium size mixing bowl, place the mayonnaise, mustard, lemon juice, salt, pepper, and celery. Stir together to combine all ingredients.
Add the potatoes and the chopped egg; fold carefully to combine with the other ingredients. Transfer to a serving dish. Garnish with sliced egg and refrigerate until ready to serve.
GRANDMA HONEY'S HOUSE https://grandmahoneyshouse.com/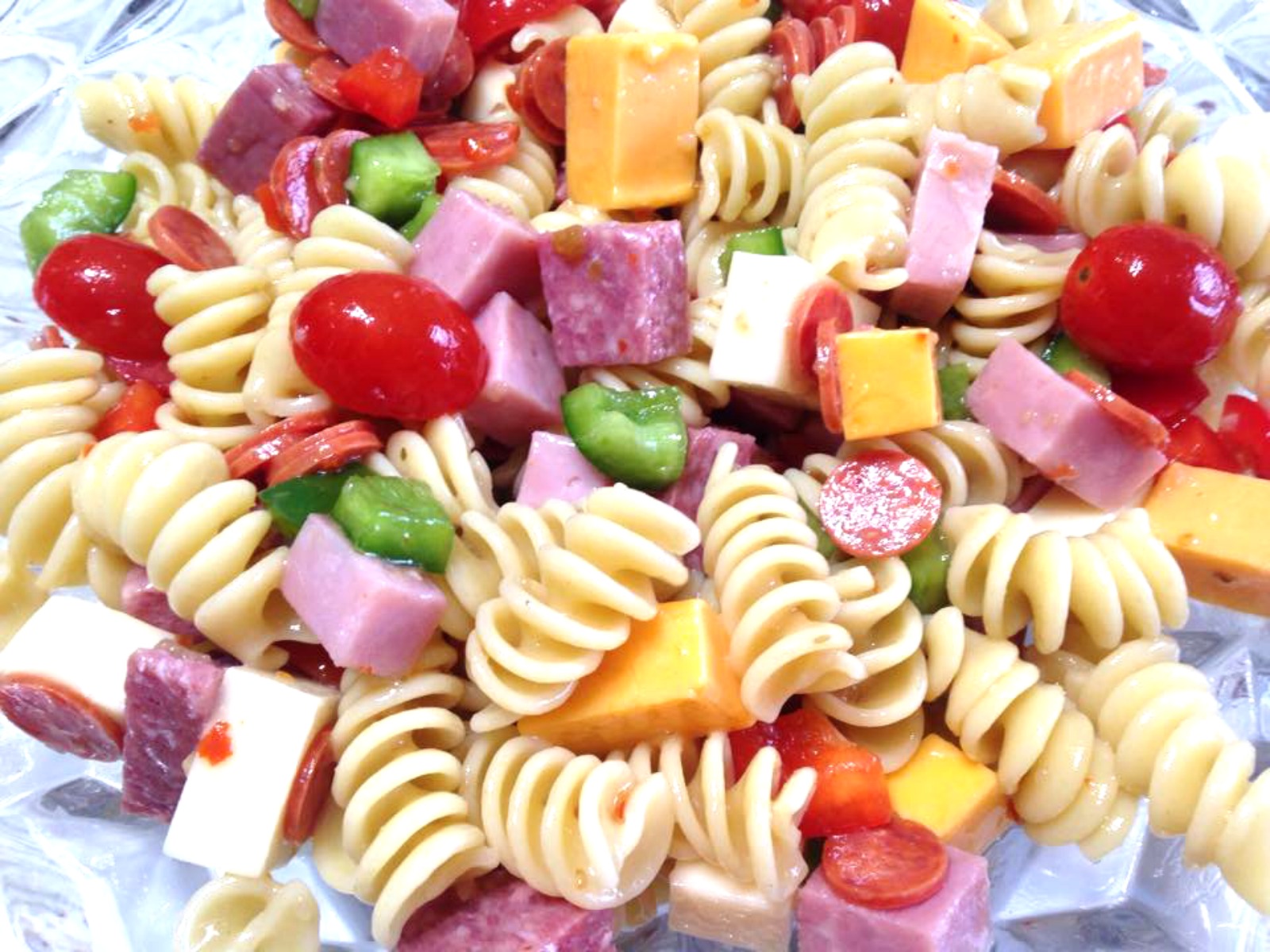 Protein Packed Pasta Salad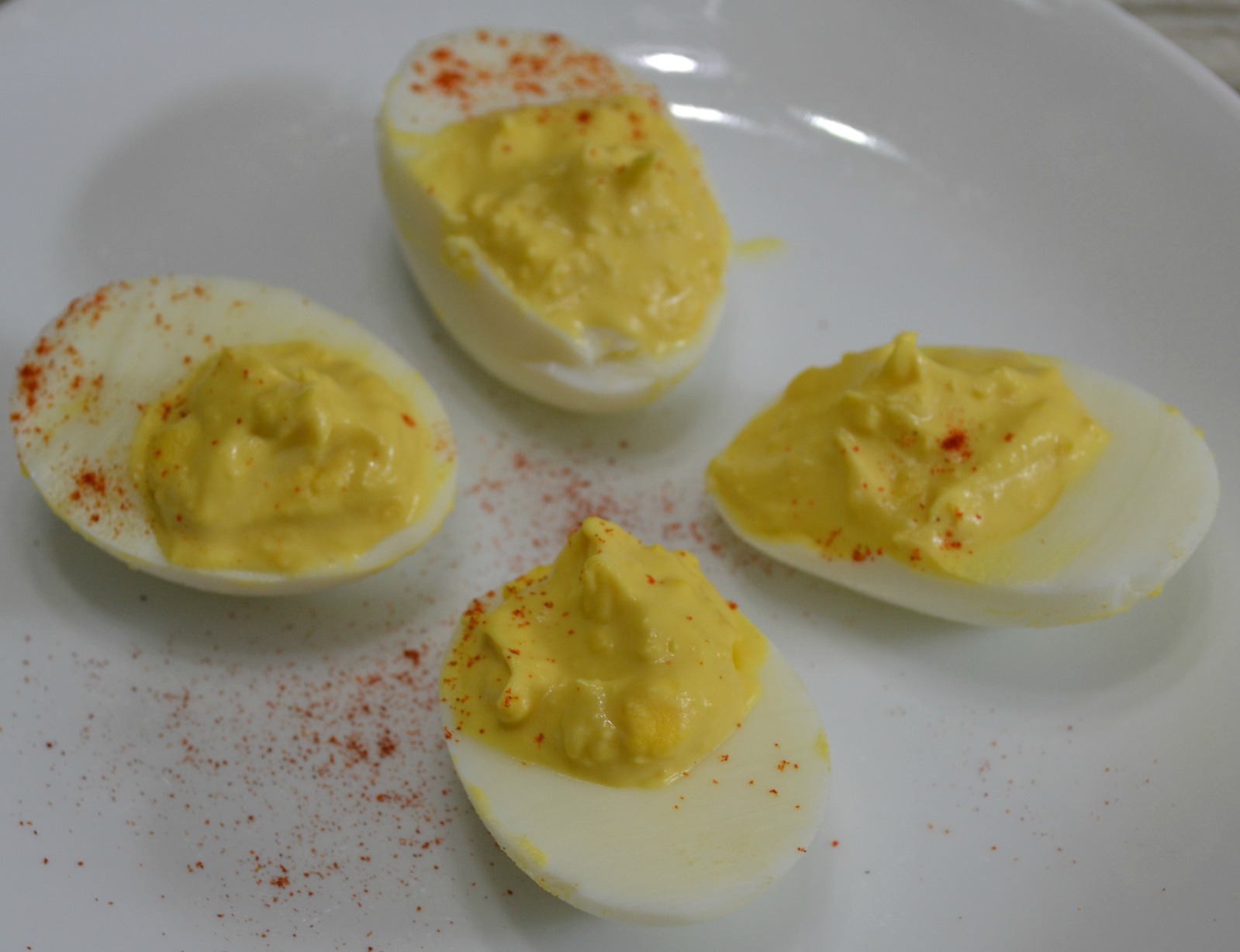 Deviled Eggs
Desserts round off the menu: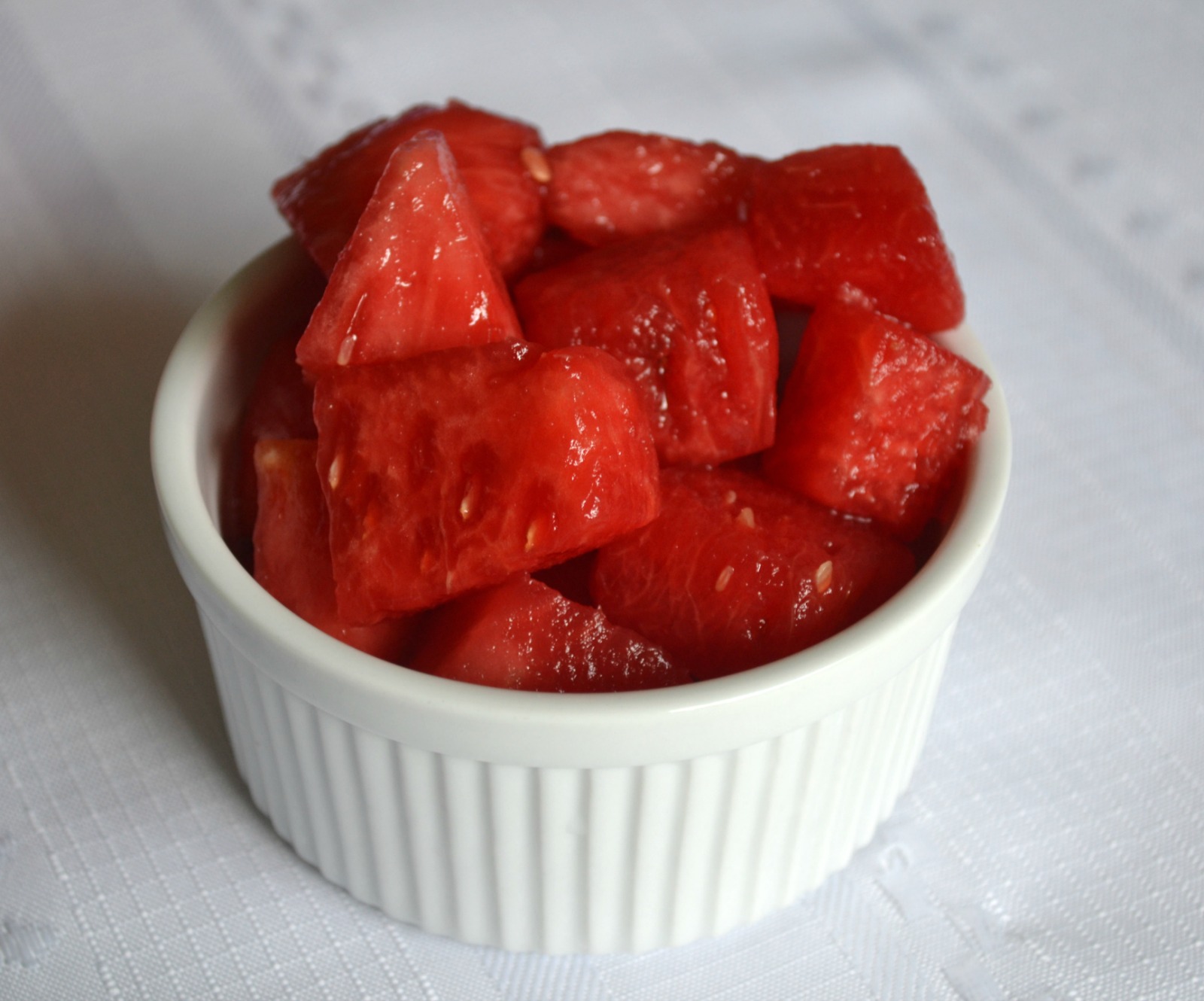 Fresh Fruit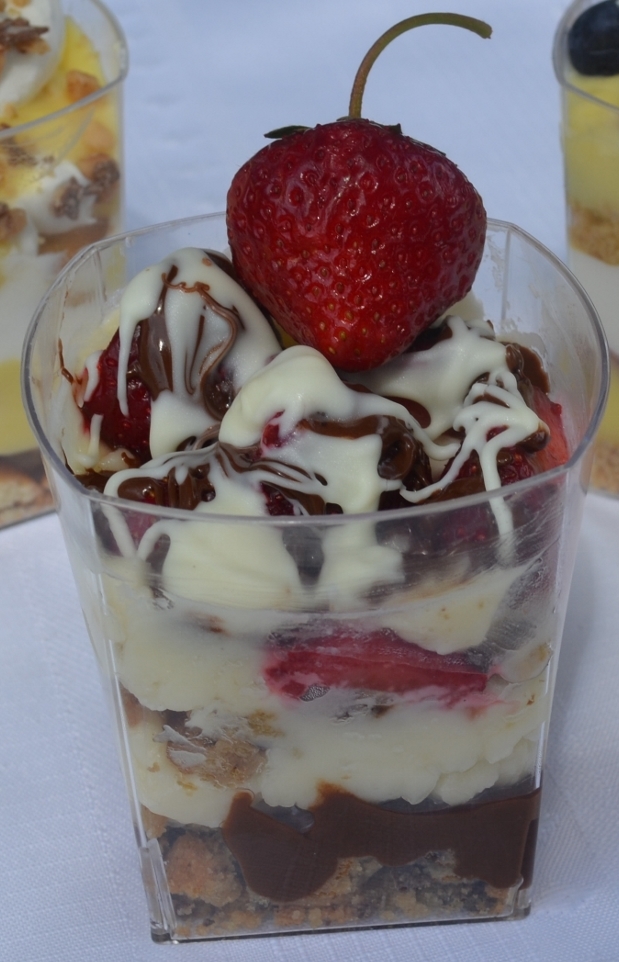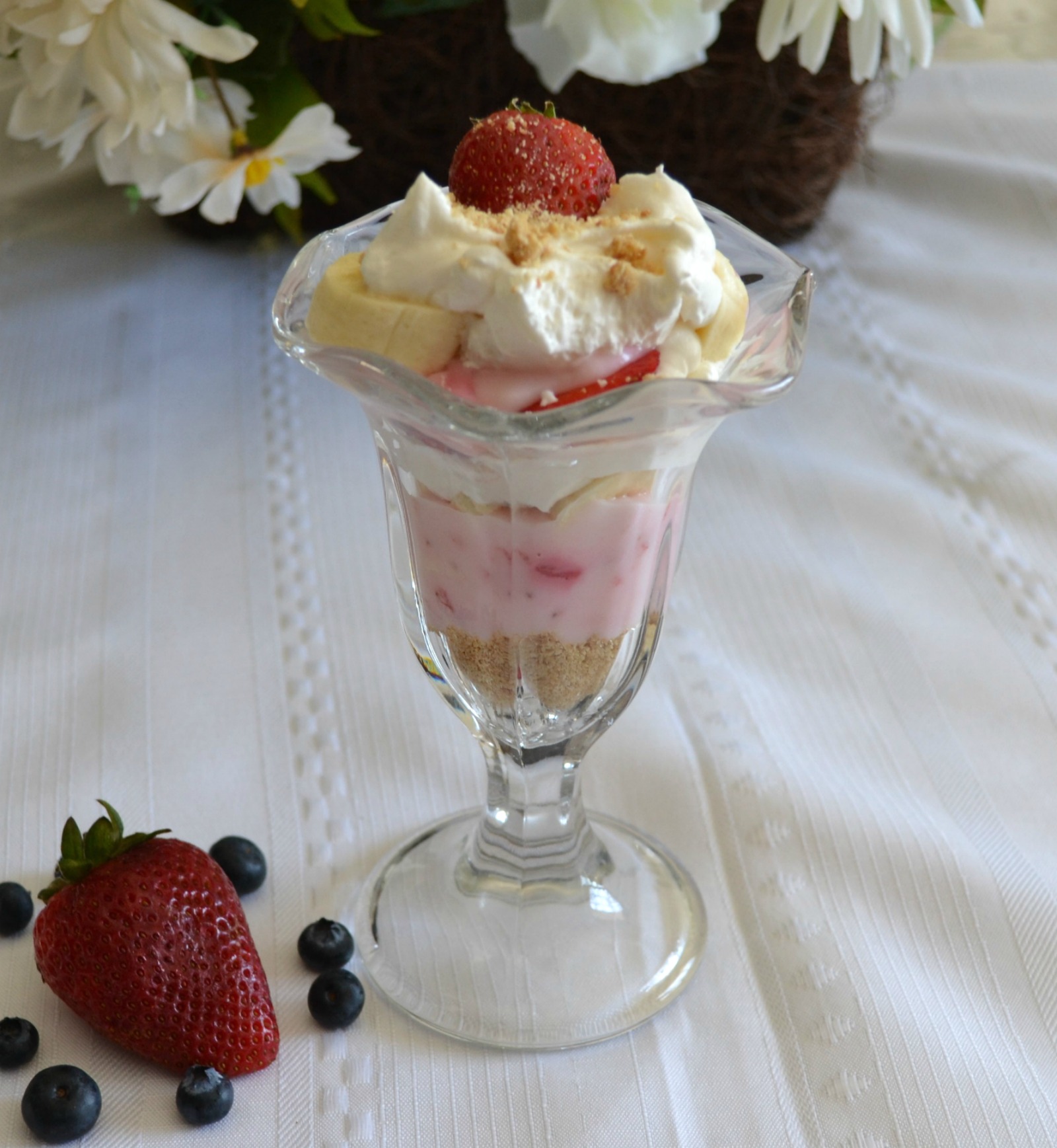 Parfaits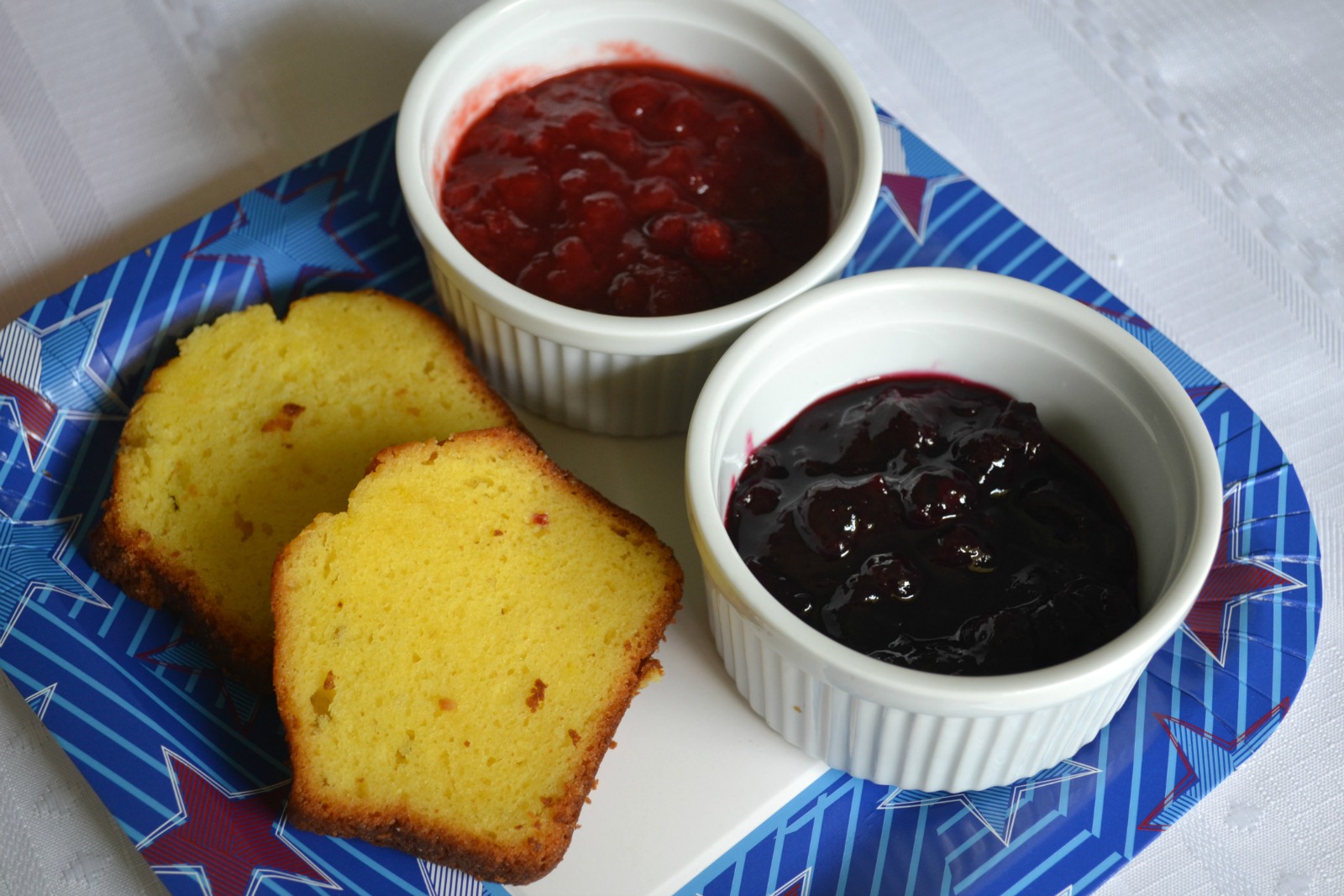 Another really simple idea for dessert for 2 on a Labor Day cook-out is pound cake with fresh berry sauce served on the side. I like to buy a pound cake from the store deli, cut it into slices and freeze 2 or 3 slices in each freezer bag. This is so handy when you need a quick dessert and don't have time to bake one.
There is no reason not to celebrate a Labor Day cook out with only 2 people. Just chose a few of these ideas and have a great day.