Jump to recipe

Protein Packed Pasta Salad is a great high protein food, delicious and good for you.
It is so cold and snowy here in WV that I could eat a warm bowl of homemade soup every day.  For the past 2 weeks my husband has been asking me to make a pasta salad.  I usually fixed this in the summer or when I need to take something to a covered dish event to feed a large crowd.  My original recipe serves about  10 people.
To please my husband, I made this for my downsized recipe this week.
I call this dish Protein Packed Pasta Salad because of the different meats and cheeses in it.  It is a colorful dish and makes a great side.
I like to buy the meats and cheeses from the deli so that I can get thick pieces and cut them into cubes.
HOW TO MAKE THIS PASTA SALAD:
Boil the pasta, drain and set aside to cool. Place in serving bowl.
Cut the peppers into small pieces and add to pasta.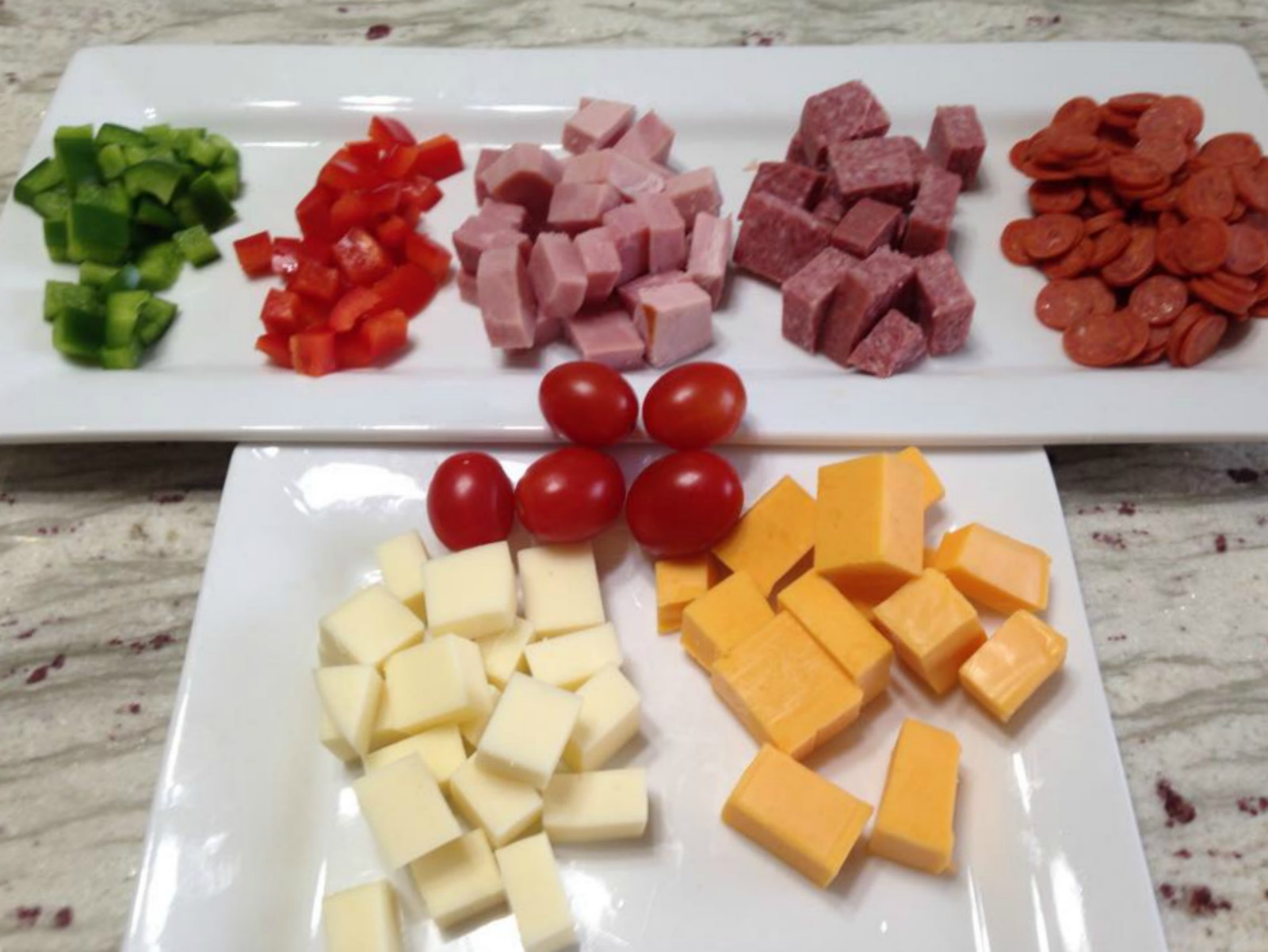 Cut the ham, salami, and cheeses into 1/2-inch cubes and add to pasta.
Cut tomatoes in half and add to bowl.
Add the dressing slowly, tossing to coat all ingredients.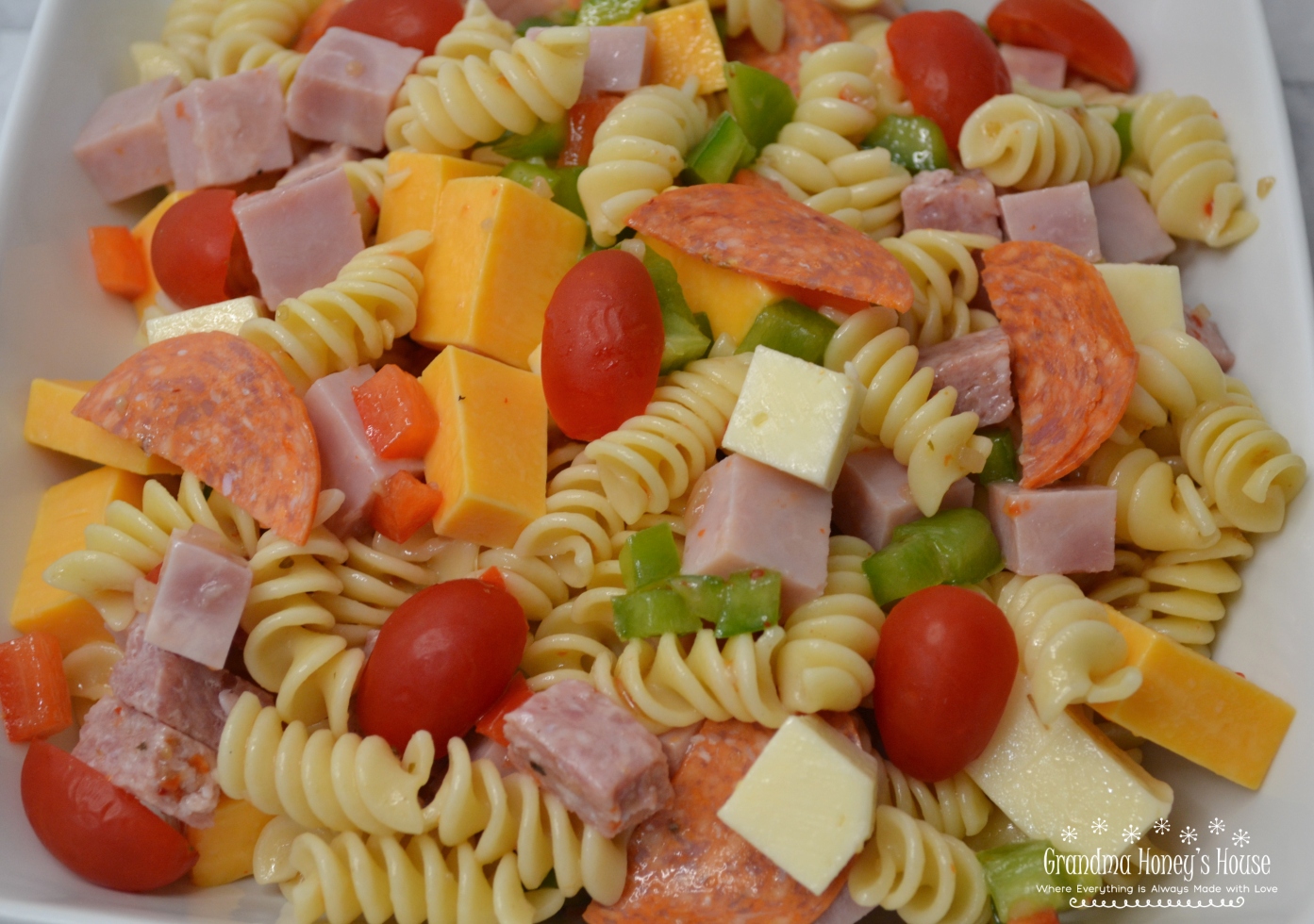 Cover and chill at least 4 hours.
Gently toss salad prior to serving, drizzle additional dressing if needed.
PASTA SALAD FOR 2- - DOWNSIZED COOKING RECIPE
Ingredients
1 1/2 cups rotini pasta
1/4 cup green bell pepper, chopped
1/4 cup red bell pepper, chopped
1 slice deli ham, cut thick (4 oz)
1 slice cooked salami, cut thick (4oz)
1/4 cup mini pepperoni pieces (or 5 pizza style slices, cut in half)
4 oz chunk colby cheese
4 oz chunk provolone cheese
5 cherry tomatoes, cut in half
1/2-3/4 cup zesty Italian dressing
Instructions
Boil rotini in salted water as directed on box, about 12 minutes; drain and cool. Place pasta in serving bowl.
Add peppers to pasta. Cut ham, salami, colby and provolone cheese into 1/2-inch cubes. Add these ingredients, along with the pepperoni and tomatoes to pasta bowl.
Add the Italian dressing slowly, tossing ingredients to coat all ingredients.
Cover and chill at least 4 hours. Gently toss pasta again prior to serving.
Notes
May need to add a small amount of dressing after the pasta salad sets to chill if it seems a little dry.
© 2023 Copyright GRANDMA HONEY\\\\\\\'S HOUSE
  
Please follow and like us: