Happy National Chocolate Chip Cookie Day! I am sharing 7 must have chocolate chip cookie recipes to celebrate with.
A chocolate chip cookie is probably the NUMBER 1, favorite cookie of everyone in our family. Not only are they delicious eaten as a basic chocolate chip cookie, but they can be used to create other recipes.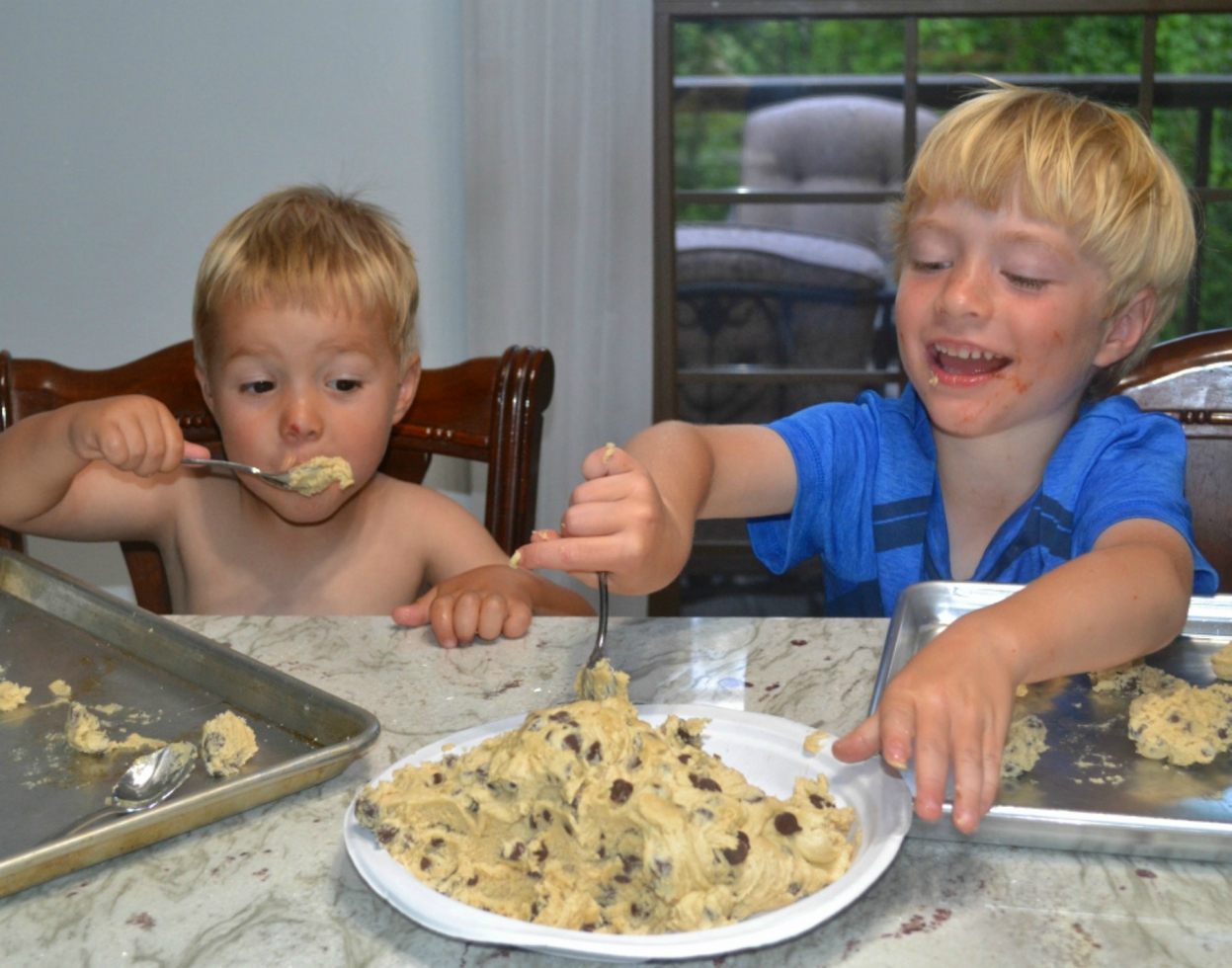 My little grandsons seem to enjoy sneaking a bite of the dough when we are baking cookies.
When I make chocolate chip cookies, I use the basic recipe on the Nestle Toll House package (Milk Chocolate). This recipe is easy and you can be creative by adding a variety of flavored chips, nuts, coconut, or extracts. (This is not a sponsored post.)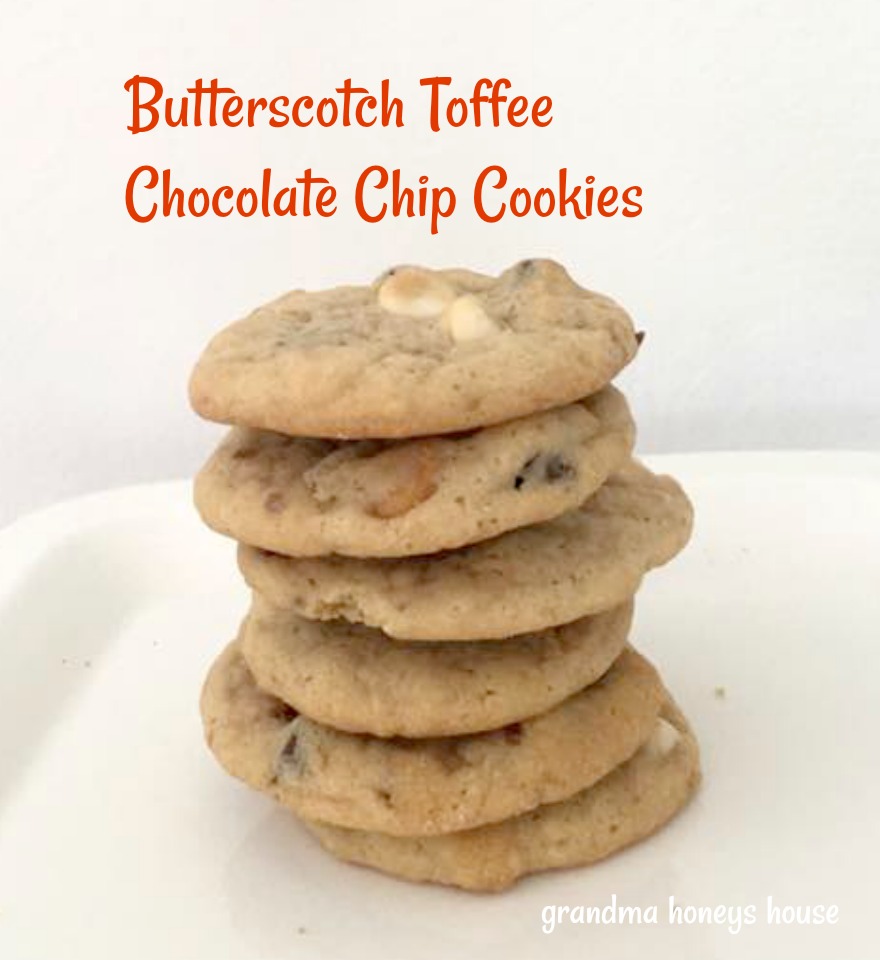 Here is the recipe link for this cookie.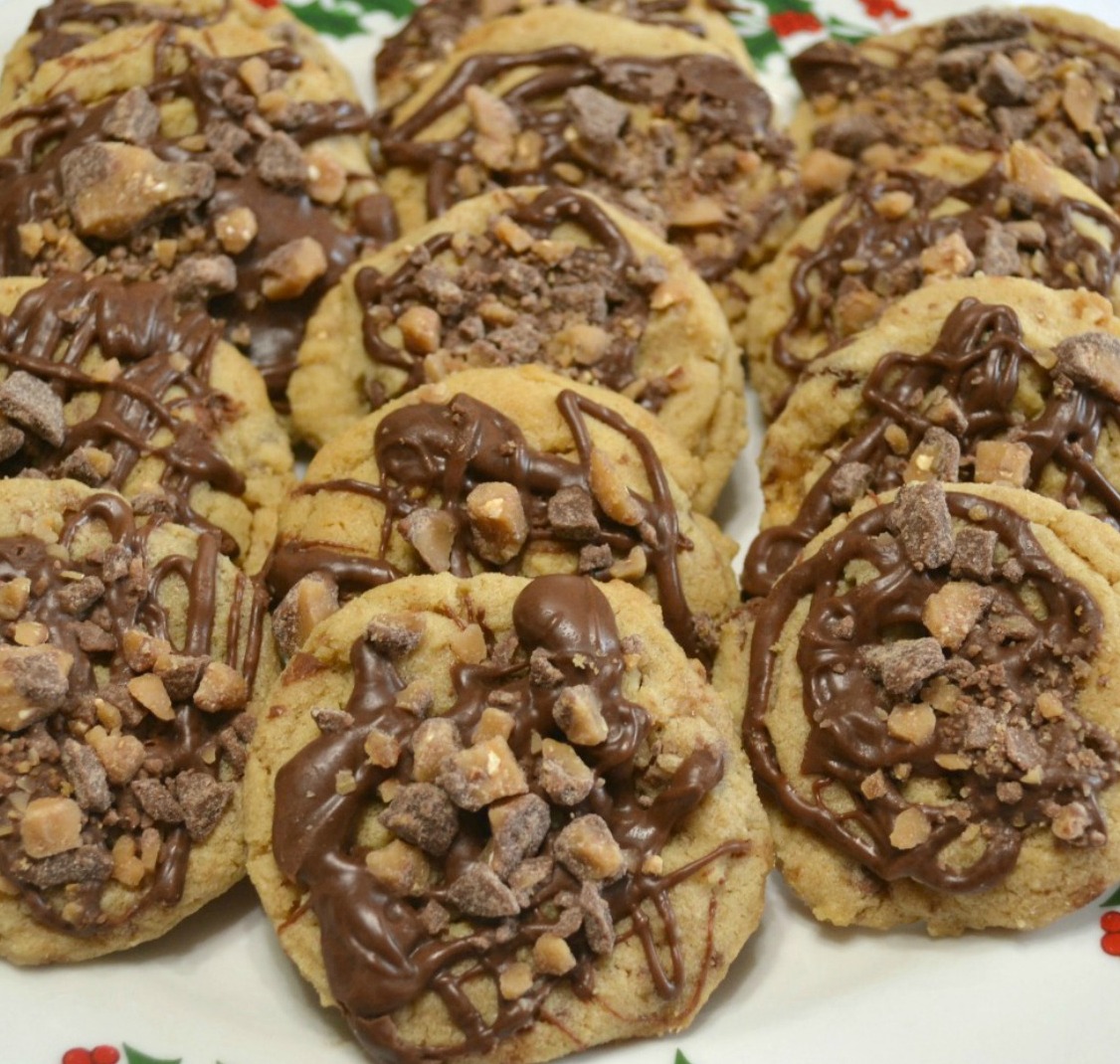 Peanut Butter Toffee Chocolate Chip Cookies.
HERE is link to recipe.
Peanut butter, chocolate chips and toffee bits are amazing together.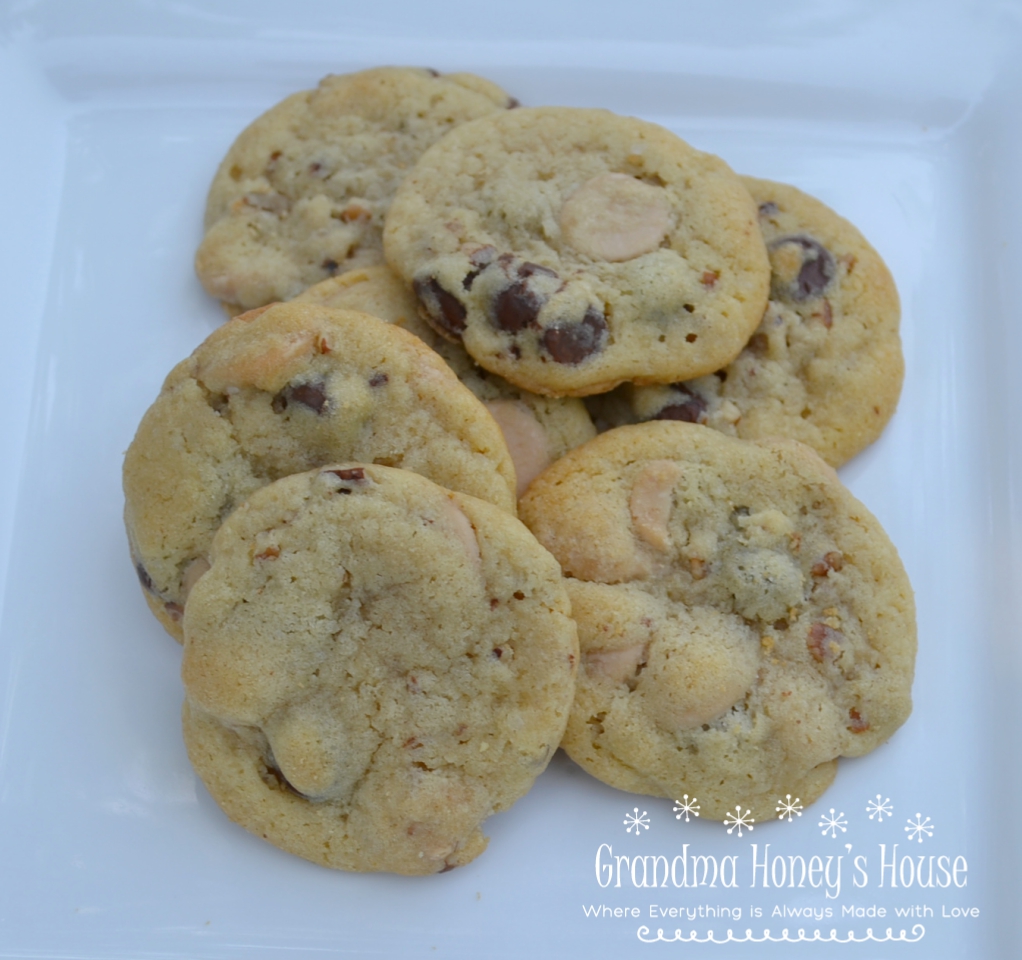 Caramel Pecan Chocolate Chip Cookies are one of my newest recipe creations. These new caramel baking chips are so delicious with no artificial after taste. HERE is recipe link.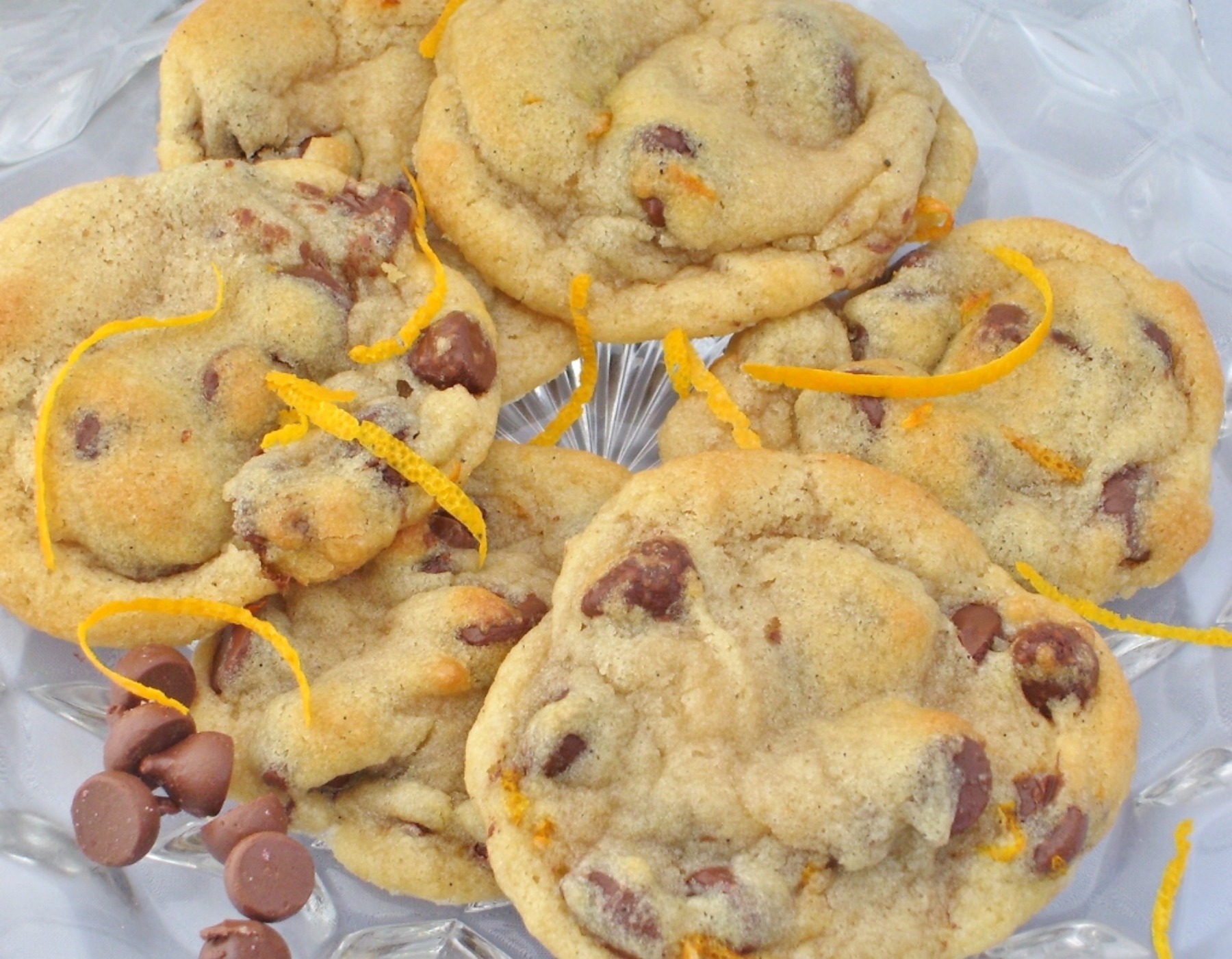 Zesty Orange Chocolate Chip Cookies.
Start by using the Toll House recipe and adding 1 teaspoon juice from orange, and zest of 1 orange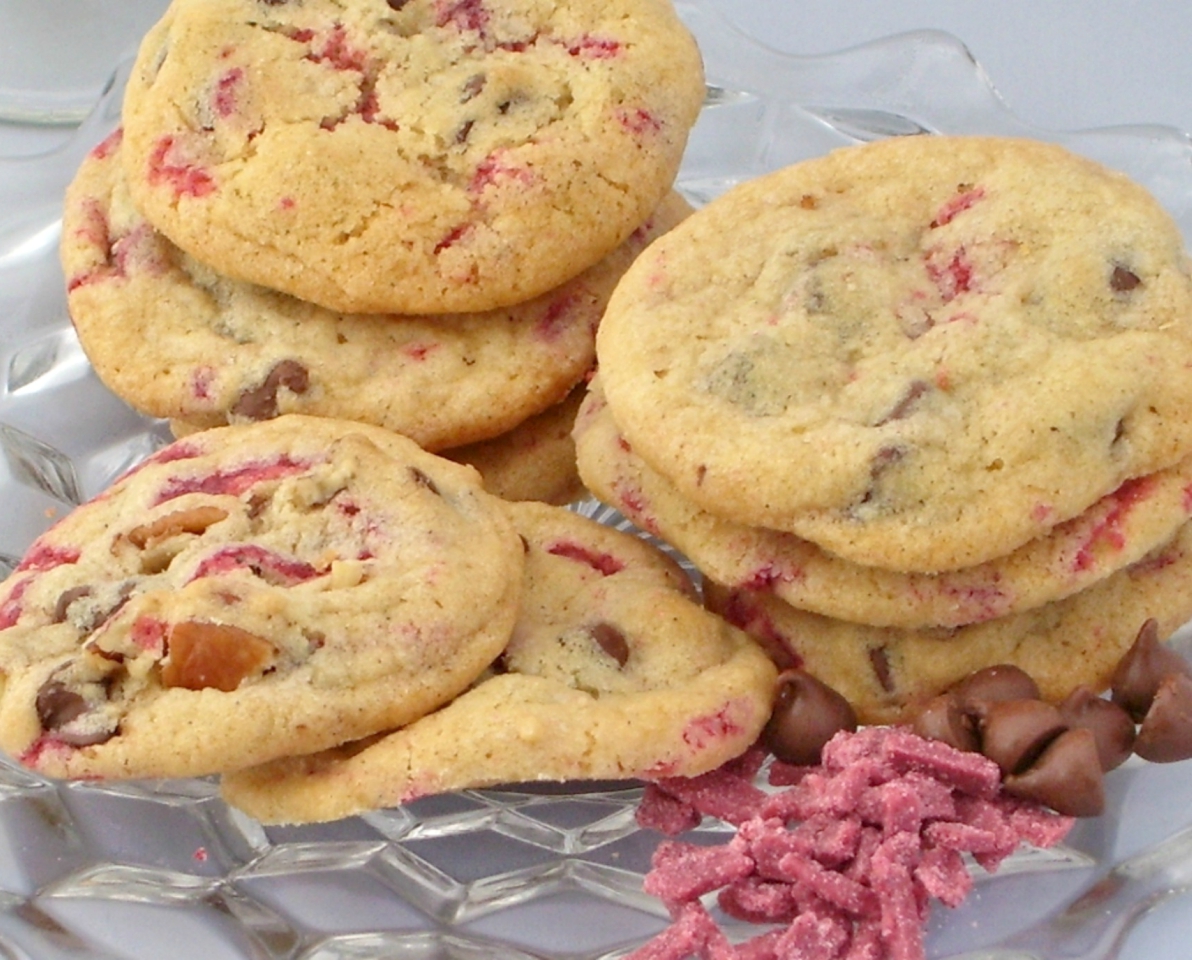 Raspberry Chocolate Chip Cookies
Mix up the Toll House recipe, adding 1 cup of chocolate chips, 1 cup raspberry chips, and 1/2 cup chopped pecans.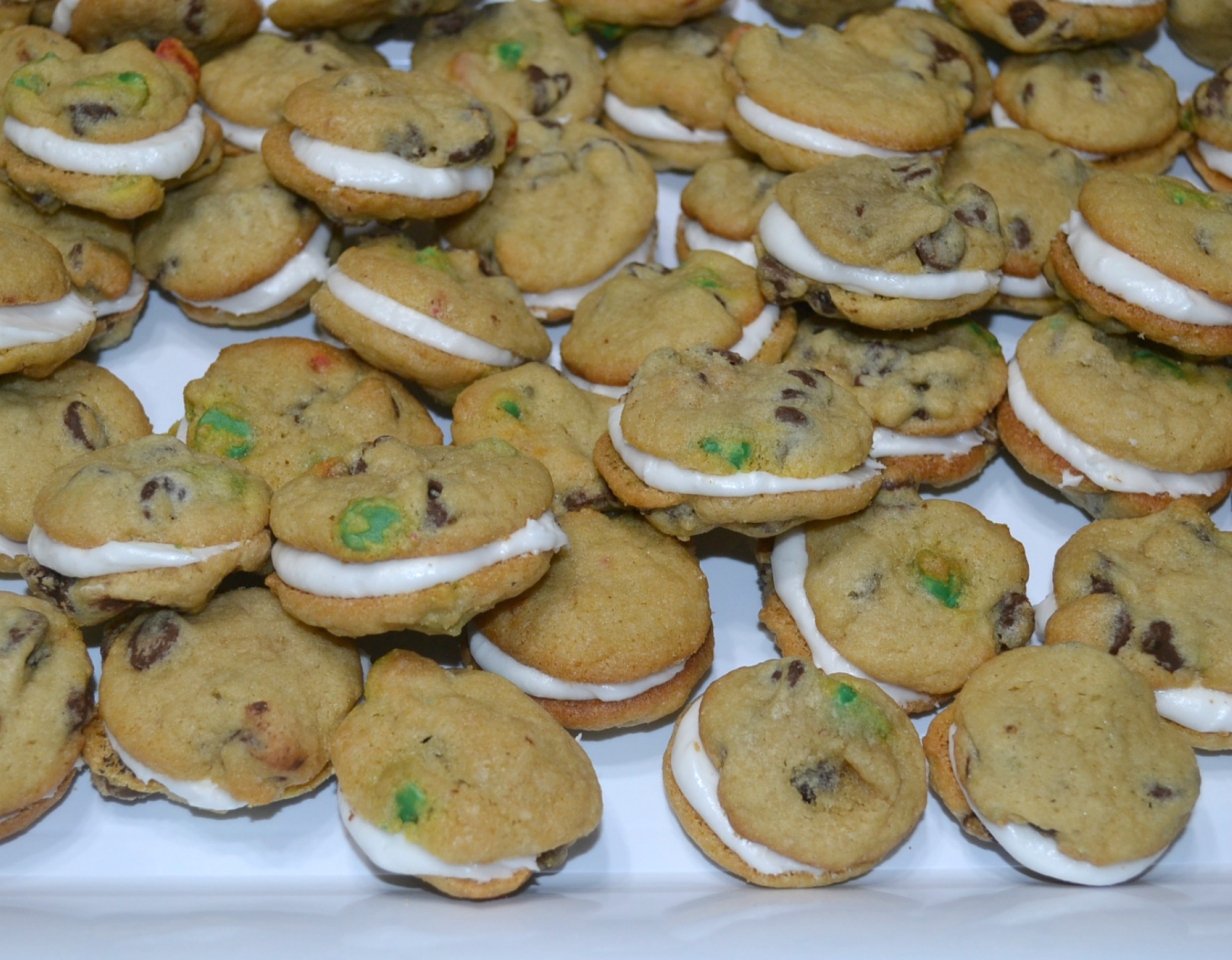 Chocolate Chip Mini Sandwich Cookies.
I made these at Christmas by adding mini red & green M&M's to the cookie dough. I used my small cookie scoop for a dough ball, and then cut each one in half to bake. The filling in the center was the leftover icing I had from my decorated sugar cookies. You could use any icing for the filling. My grandkids loved these!
Chocolate Chip cookie dough is perfect to use as a base for dessert tart.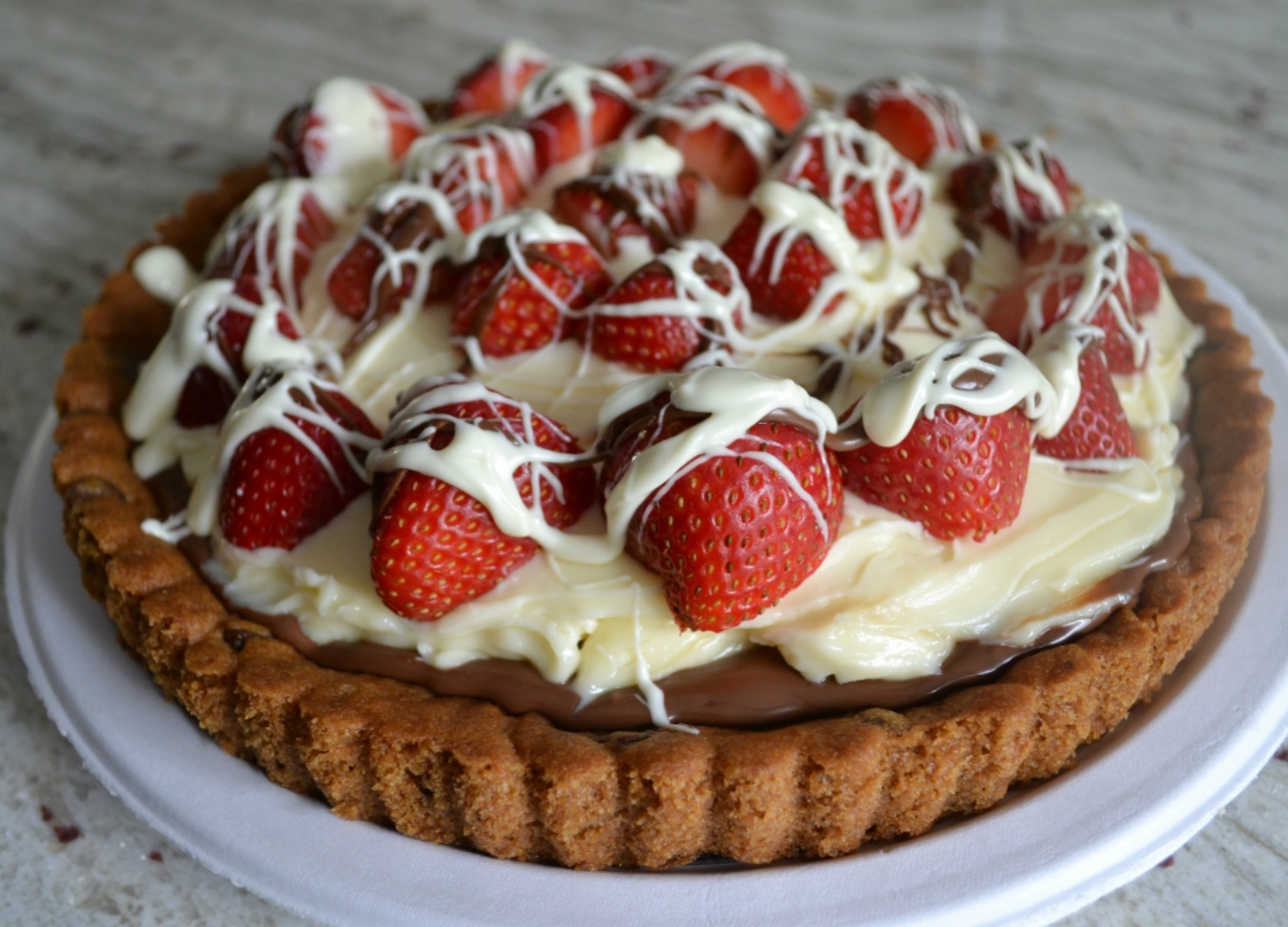 In 2014, I was a finalist at the Pillsbury Bake-off Contest. My recipe used a roll of Pillsbury Refrigerated Chocolate Chip Cookie Dough for the crust. Click here for recipe.
I hope that you enjoy these recipes for my 7 Must Have Chocolate Chip Cookie Recipes, as well as have gotten some new ideas to create some others. Please share if you do!
These recipes were shared on Week-end Potluck link party @https://sweetlittlebluebird.com/
Please follow and like us: