Jump to recipe
I hope you enjoy this collection of Summer Salads that I have put together.  They are colorful,  delicious, and packed with fresh veggies, meats, or fruit.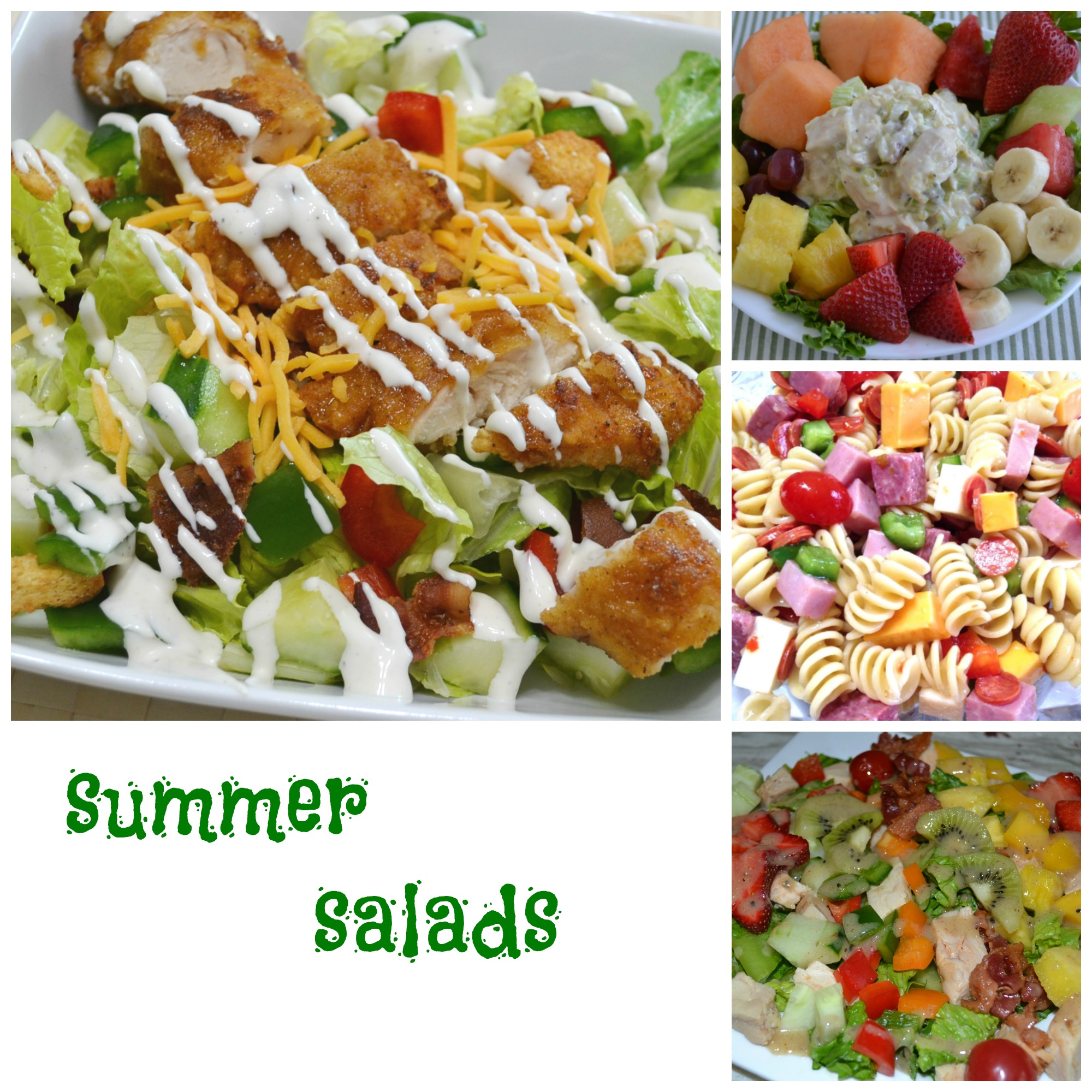 During the summer,  salads are something we enjoy frequently for
lunch or a light dinner.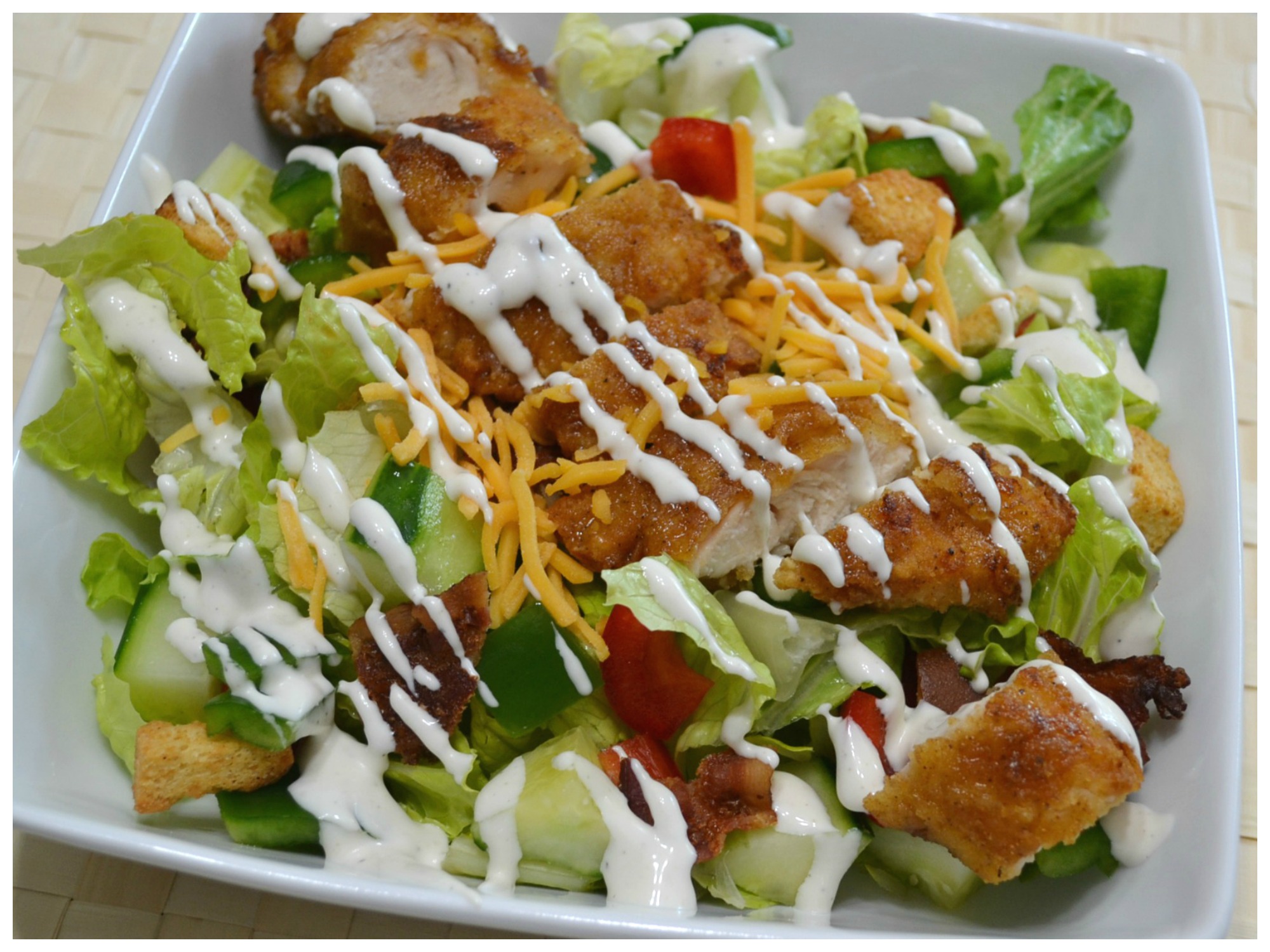 This CRISPY HONEY CHICKEN STRIP SALAD is a fairly new one at
our house.
I usually keep a package of frozen chicken strips on hand
for when the grandchildren visit.   One day I baked these and
added them to our salad. Drizzle with honey when they come from the oven and are still hot.  Oh my gosh!  This salad is addicting.
(I use the Tyson Southern Breast Tenderloins)
CRISPY HONEY CHICKEN STRIP SALAD
Ingredients
2-3 pieces of frozen breaded chicken tenderloin strips
2 Tablespoons honey
3 cups romaine lettuce, chopped
1/4 cup green bell pepper, chopped
1/4 cup red bell pepper, chopped
1/4 cup cucumber, chopped
1/2 cup shredded cheddar cheese
1/3 cup croutons
ranch dressing
Instructions
Preheat oven to 375 degrees F. Place chicken tenderloin strips on a baking pan. Bake for 18 minutes, then turn and bake for 10-15 minutes, until chicken strips are crispy and hot.
While chicken is baking, prepare the salad. Place lettuce on a salad plate. Arrange green and red peppers, cucumbers, cheese, and croutons over the lettuce.
Remove chicken from the oven and drizzle honey over the pieces. Cut into bite size strips.
Arrange chicken over the lettuce and add desired amount of ranch dressing.
© 2023 Copyright GRANDMA HONEY\\\\\\\'S HOUSE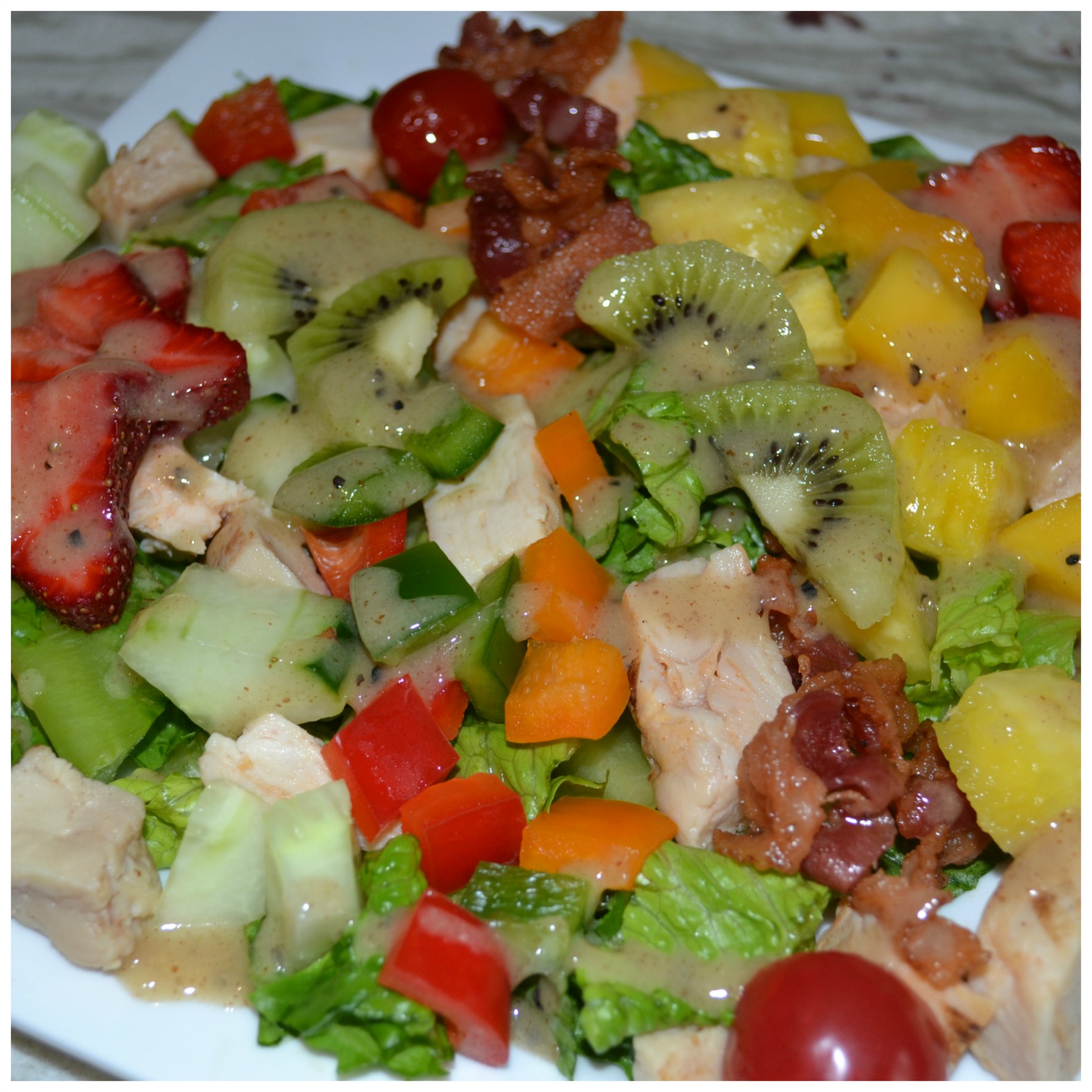 CARIBBEAN CHICKEN COBB salad is one of my favorites.
It is a bed of chopped romaine topped with chicken, bacon, peppers,
cucumbers, tomatoes, mango, pineapple chunks, kiwi, and
strawberries.  Drizzle a mango vinaigrette dressing  or your favorite. What could be more refreshing!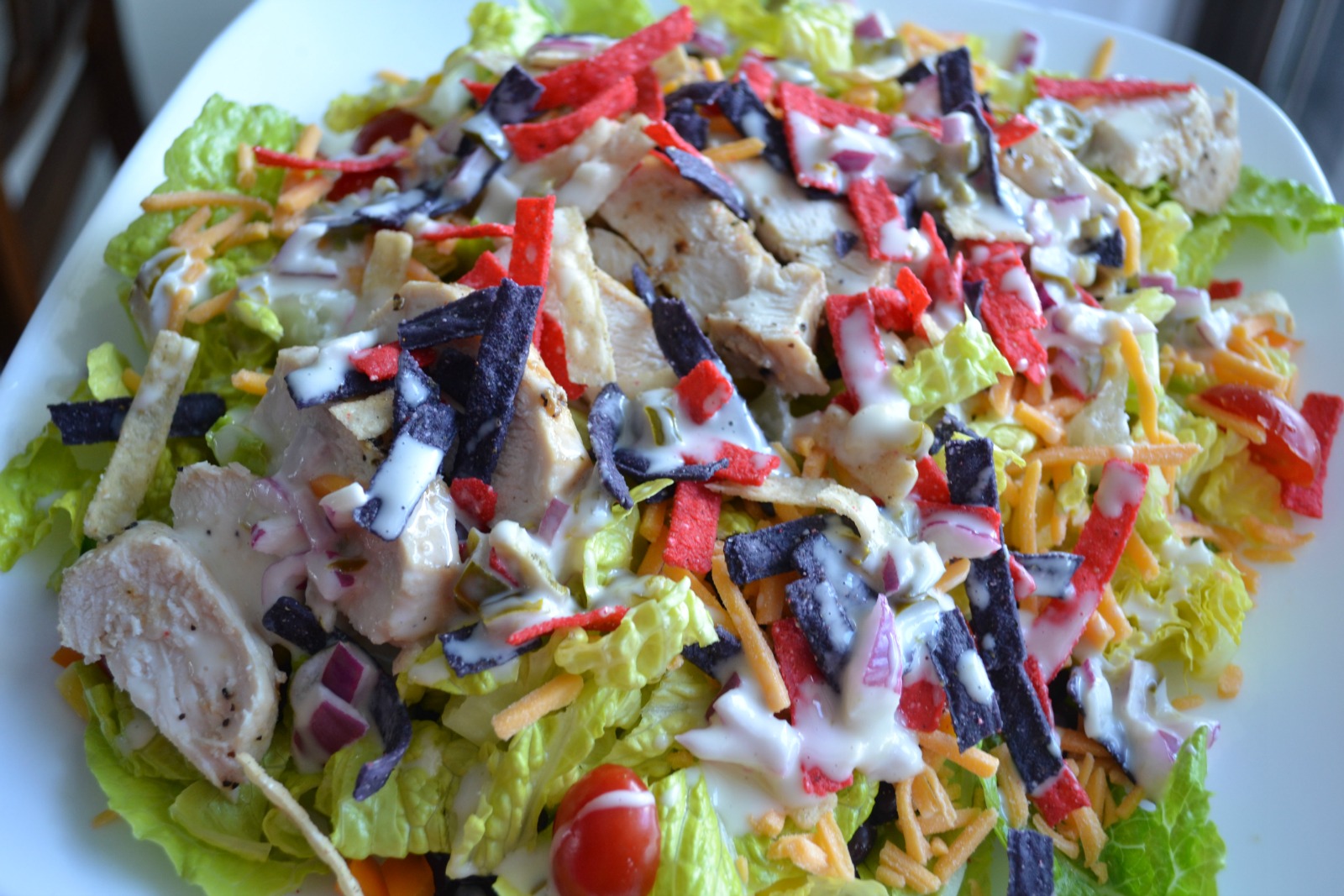 SOUTHWEST CHICKEN SALAD WITH JALAPENO DRESSING 
My husband requested this one for lunch on Valentine's Day last year.  This  salad was one that I tried to re-created after eating a similar one at Applebees.   This dressing is a little spicy but soooo good.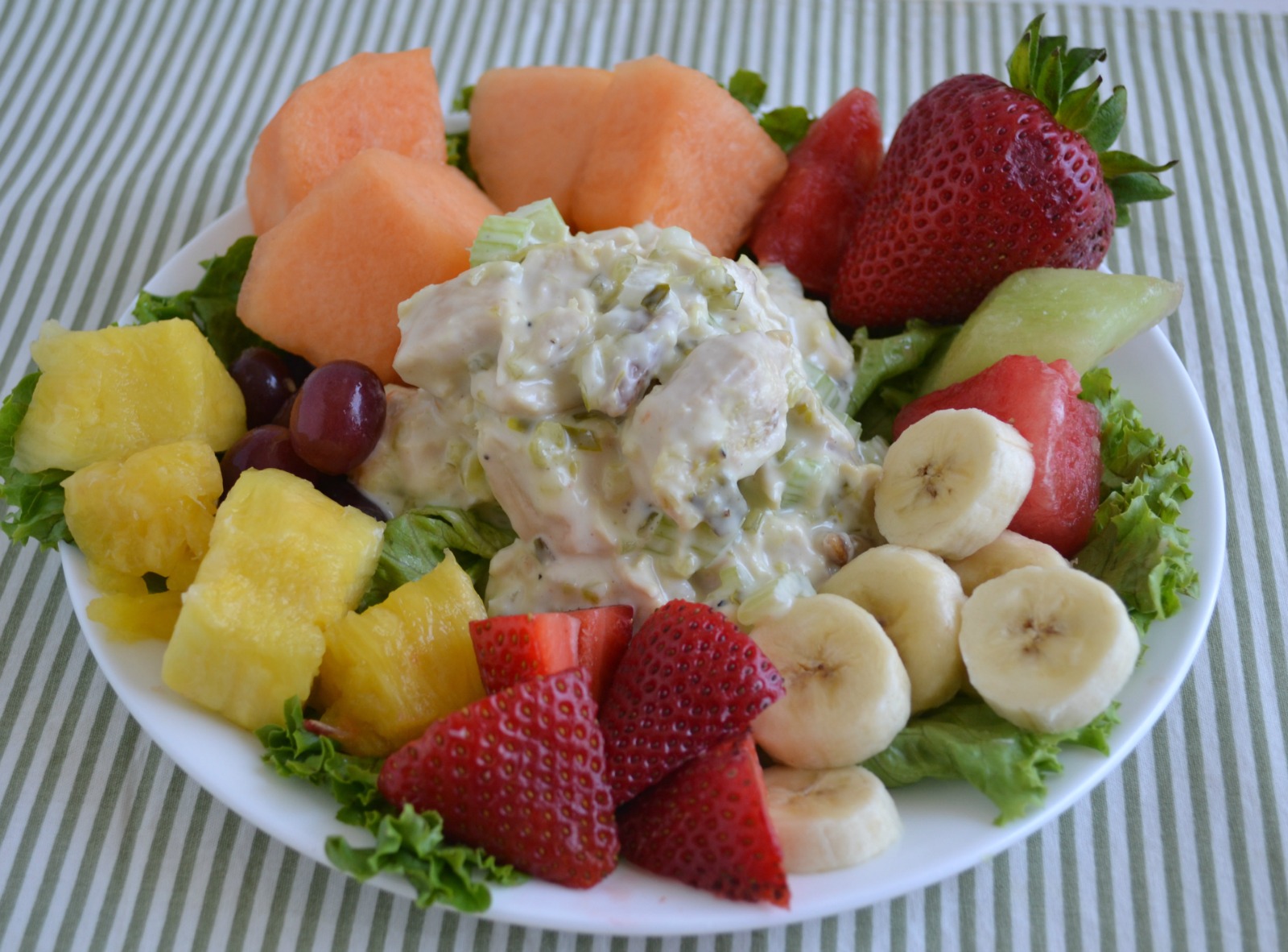 HONEY PECAN ROTISSERE CHICKEN SALAD
This one is my favorite of the summer salads.  I use a rotisserie chicken to make this, which is so easy and no heating up the kitchen.
I make this weekly and have a variety of ways to serve it.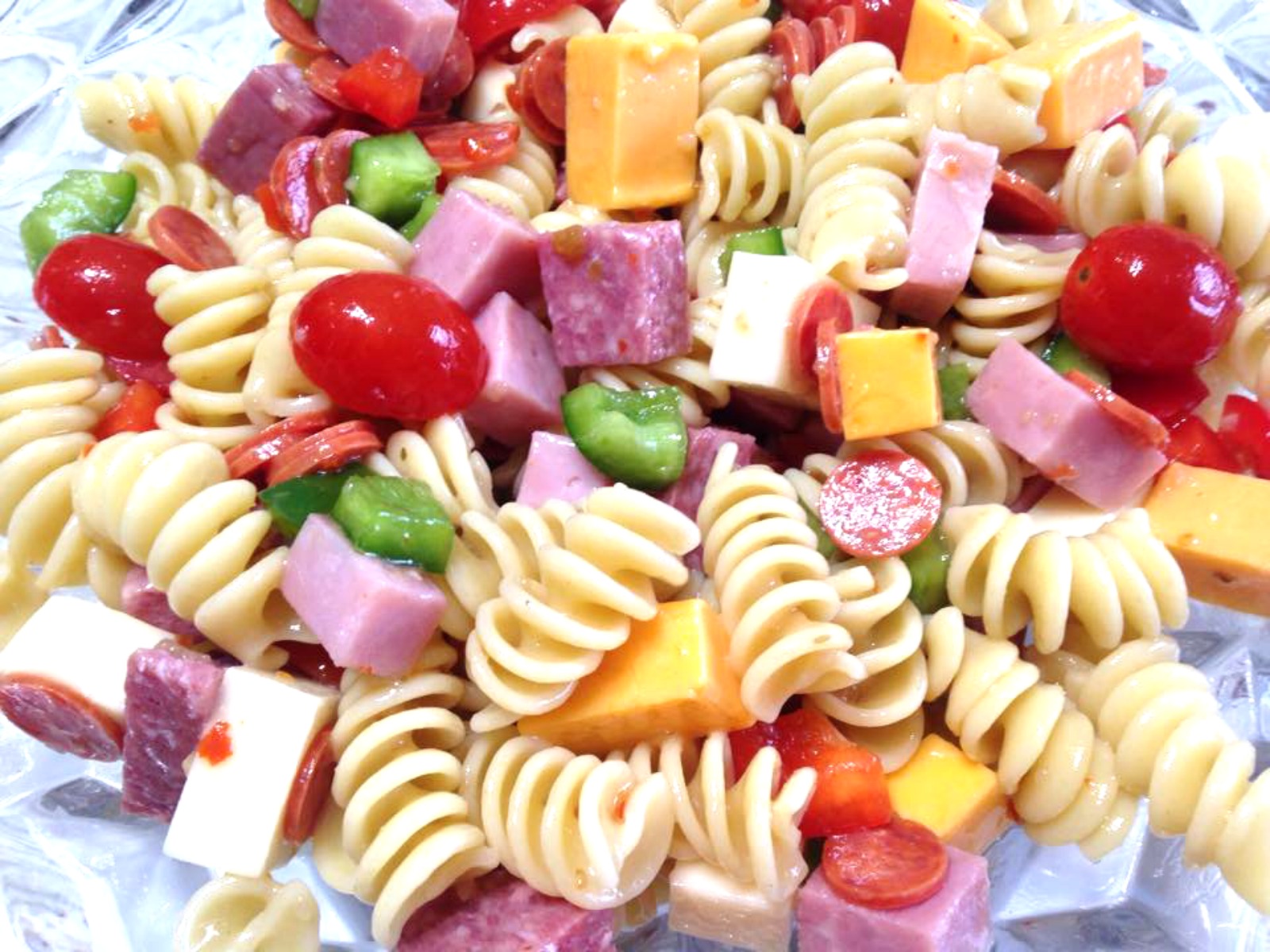 PROTEIN PACKED PASTA SALAD  
This is basically a pasta salad packed with different meats, cheeses, and vegetables.  The recipe I have linked is one I adjusted to make to serve 2 people.  It will easily serve 3 or 4, but you can double the
ingredients to make a larger salad.  This is a meal in itself.
I frequently take this to covered dish events.  I love how colorful it turns out.
This collection of salads are some that our family enjoys.  I am sure that we will be coming up with many more summer salads to serve as a meal to get through the long hot summer.
Please follow and like us: