I love making these cute Halloween treat bags for my grandchildren, neighbors, and trick-or-treaters. I live in an area where everyone knows each other so parents feel safe letting their children eat homemade treats.
I started doing these treat bags about 6 years ago and create them for a variety of occasions such as, Easter, Christmas, sporting events, and birthday party favors. You can use different candies and frost the cupcakes to co-ordinate with the event.
The items you will need are plastic stem glasses; large, clear treat bags; ribbon; Halloween candies; and cupcakes.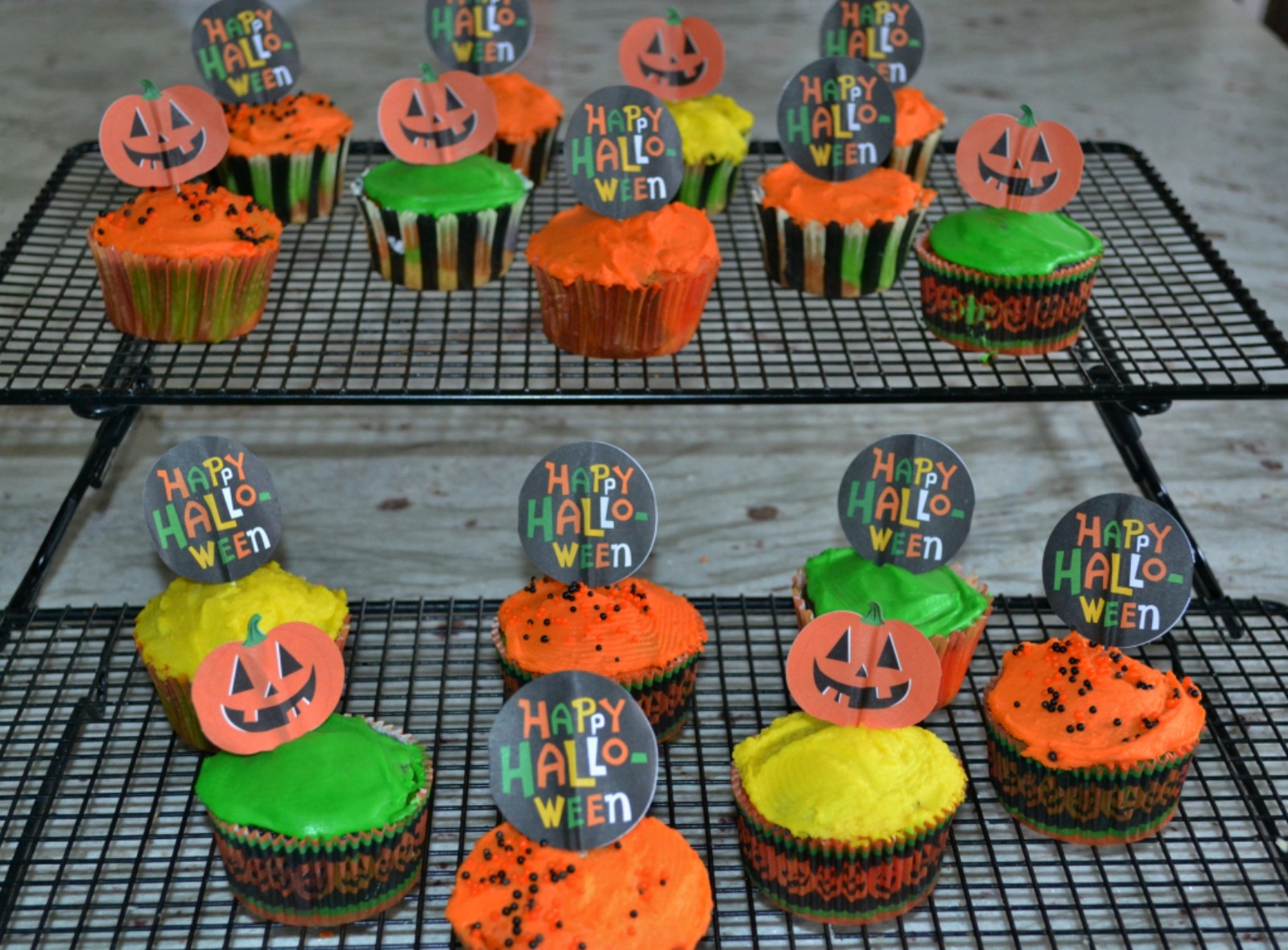 Bake the number of cupcakes you need, frost with your favorite icing, and decorate for the occasion. These can be done very simply and the children love to help with this.
A tip I can offer is to bake these a day ahead of time and allow them to cool on a wire rack. I cover the tops but leave the bottoms open to dry longer. This avoids moisture from the cupcake getting onto the candy and making it gummy. I hate to admit it, but, the first time I did these, my candy corn melted together from this.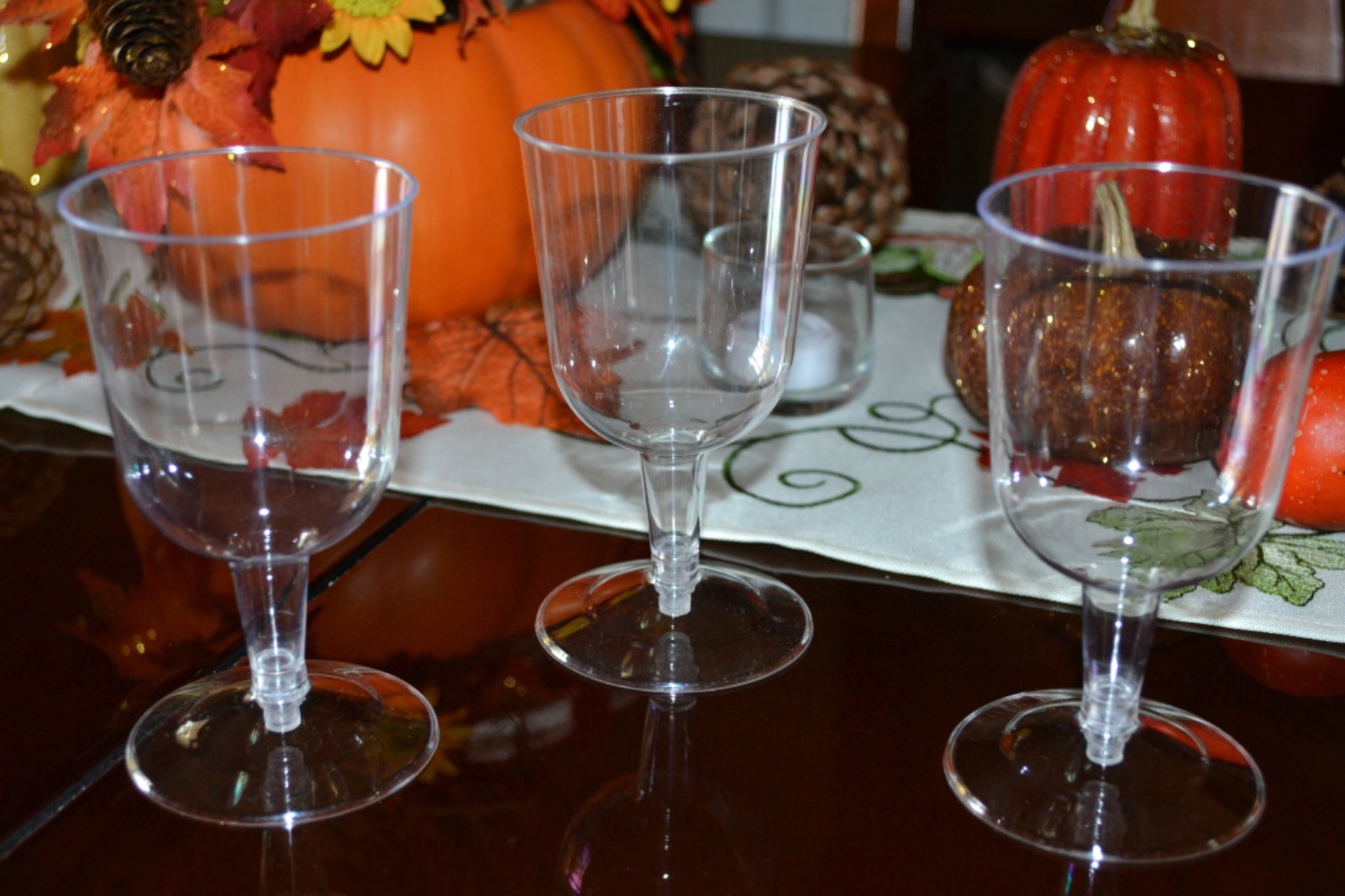 I buy these plastic glasses at the Dollar Store. You get 6 in a package for a dollar. Always pick up extra because they crack easy or sometimes the bottom does not fit correctly.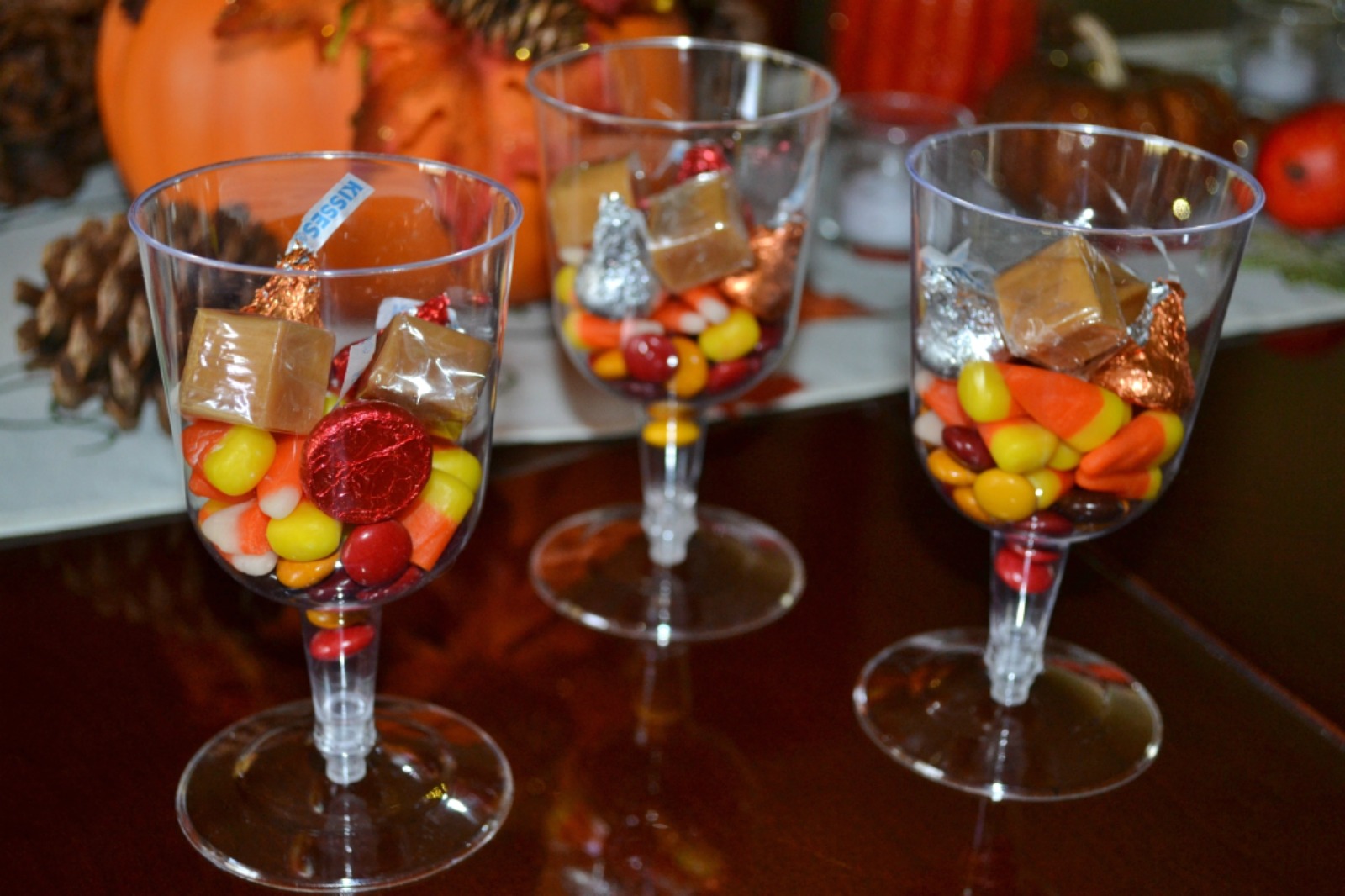 Fill the glasses about 2/3 of the way full of a variety of small candies.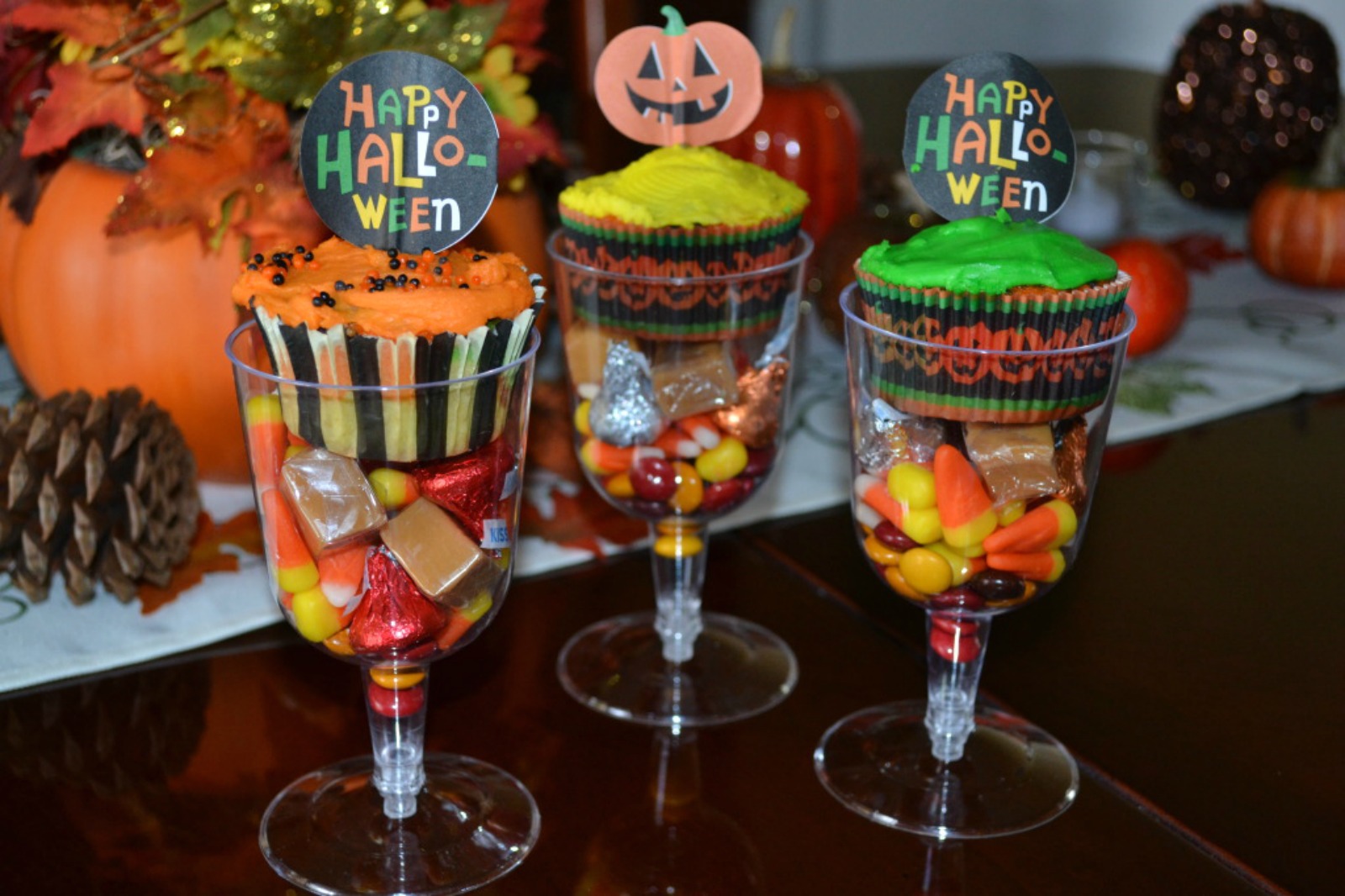 Place a cupcake on top of candy in each glass.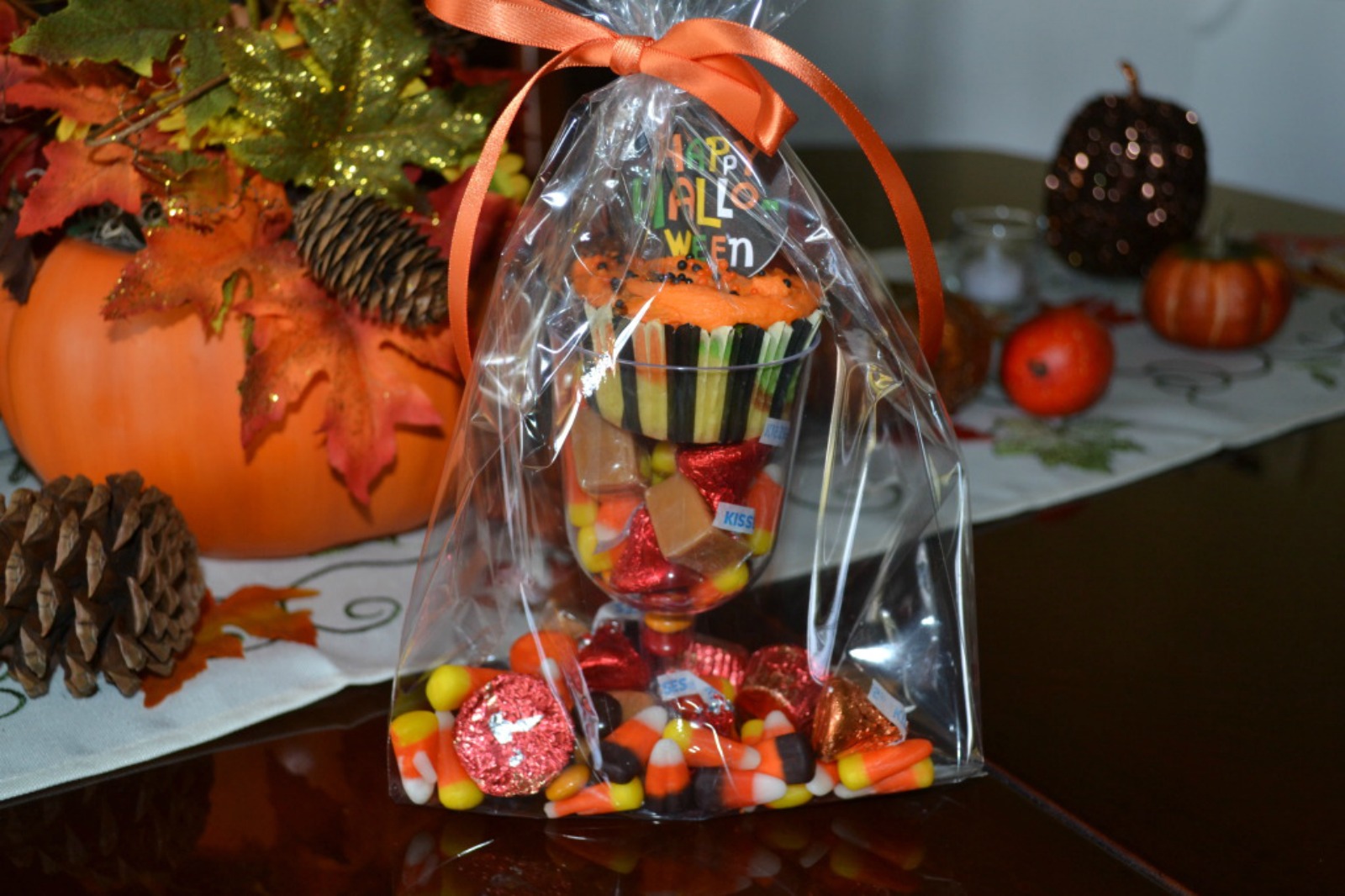 Place each glass in the treat bag, throw in a couple of handfuls of candy, and tie the ribbon in a bow. The children in your life will LOVE these little treat bags.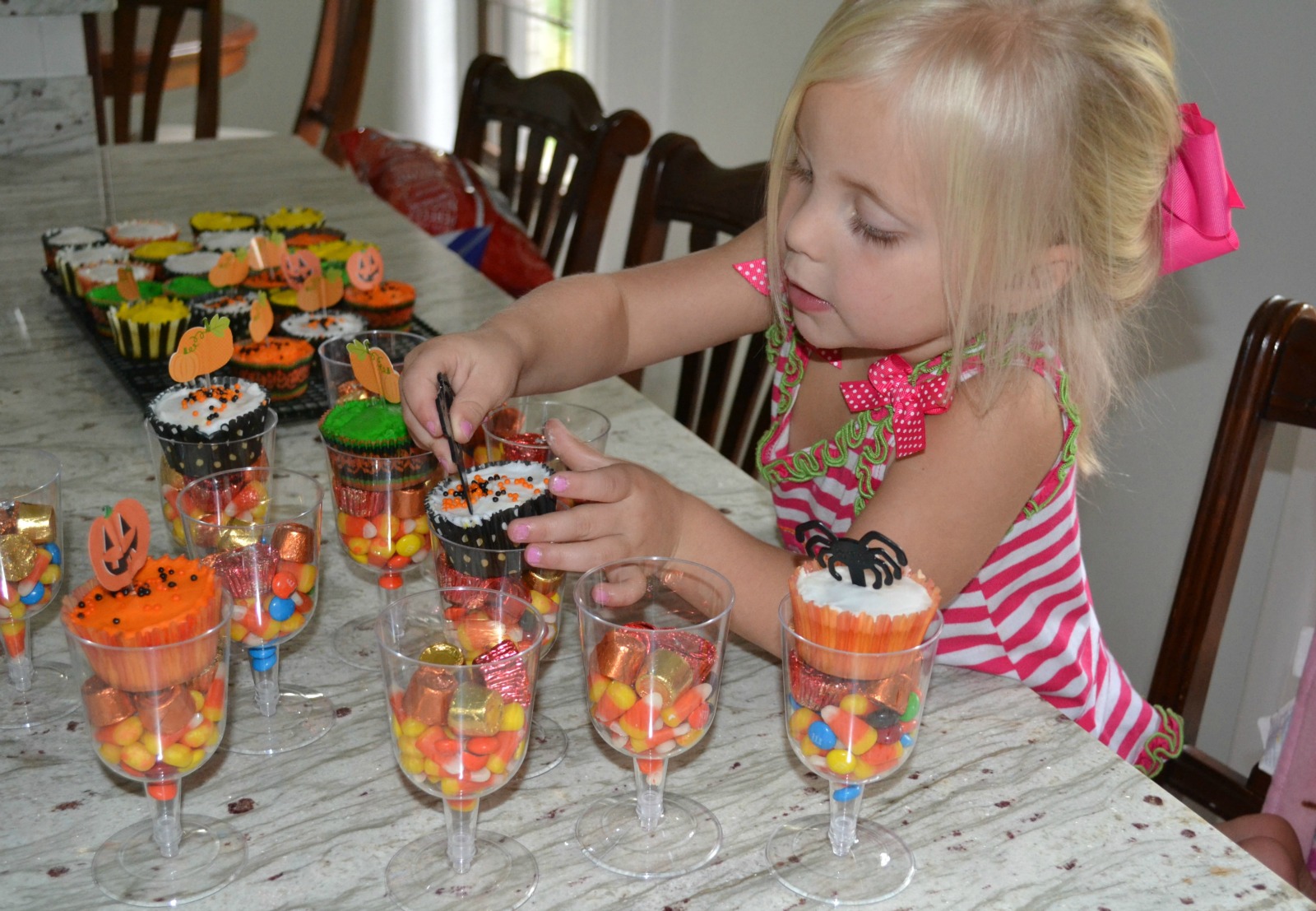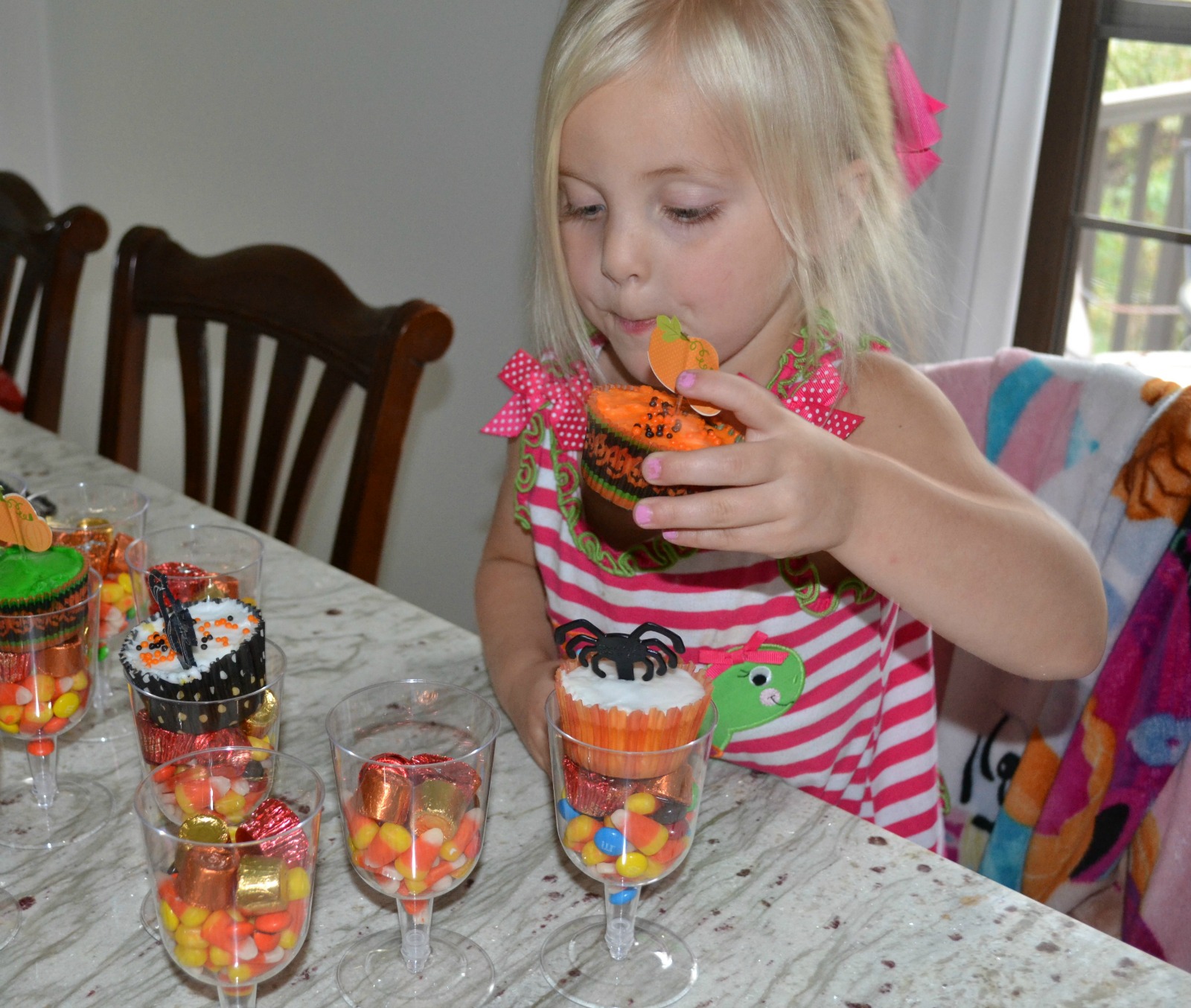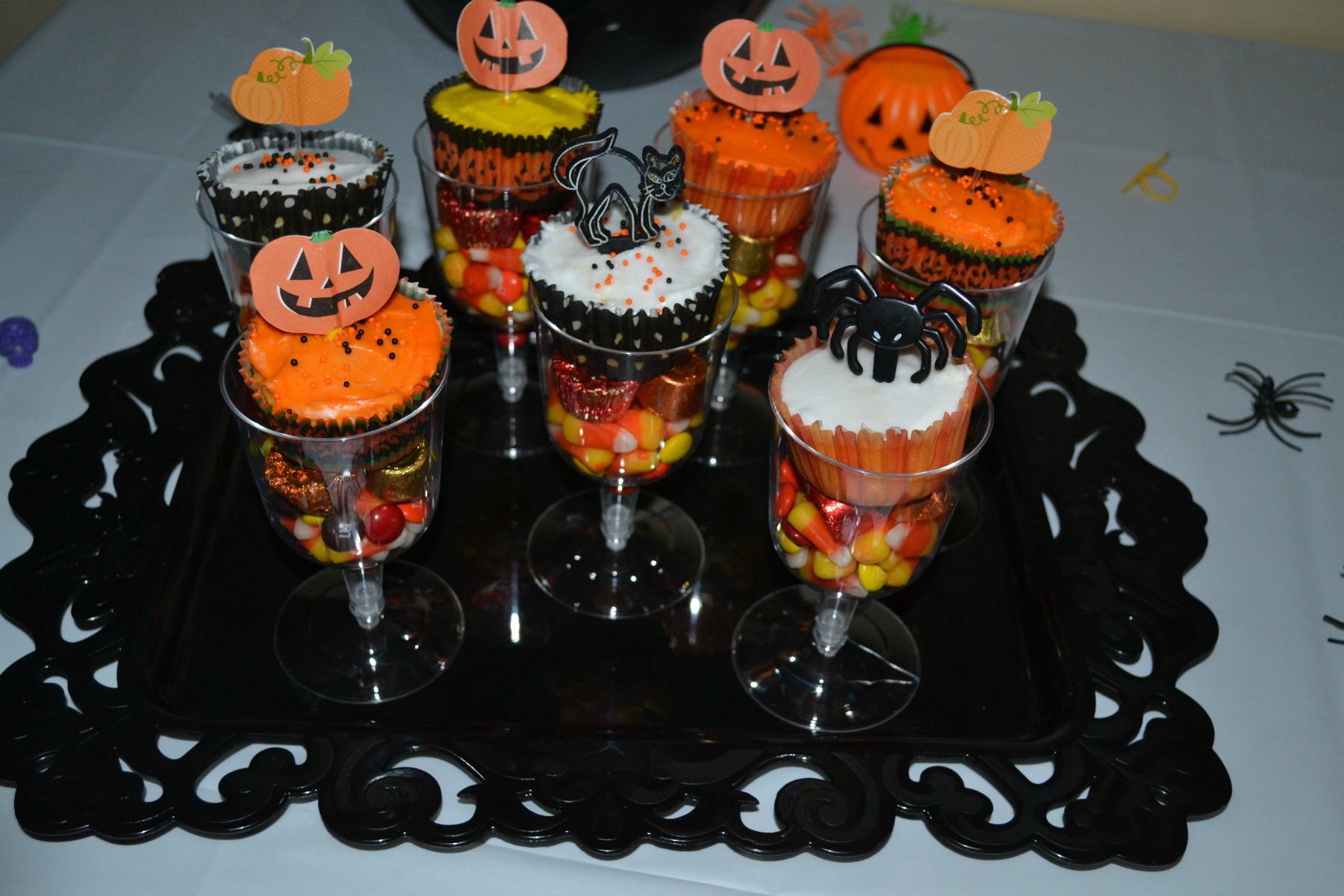 . Hope your little ones enjoy these Halloween treat bags.
If you need an idea for using your leftover candy, check out this
Halloween Candy Bar Cookie.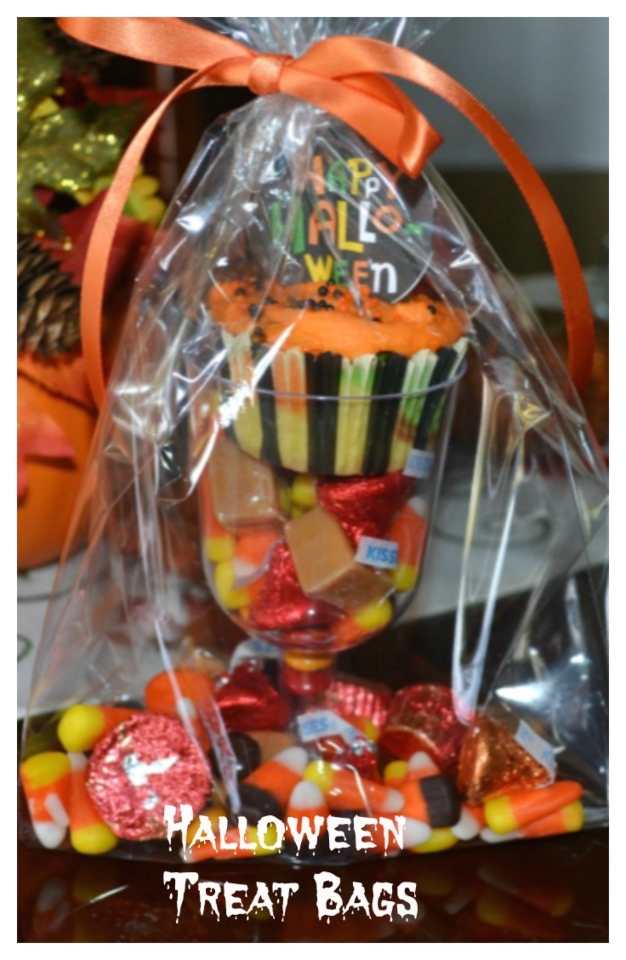 Please follow and like us: