Jump to recipe
It is with a heavy heart, but many happy memories, that I share this recipe for Sam's Homemade Hot Rolls.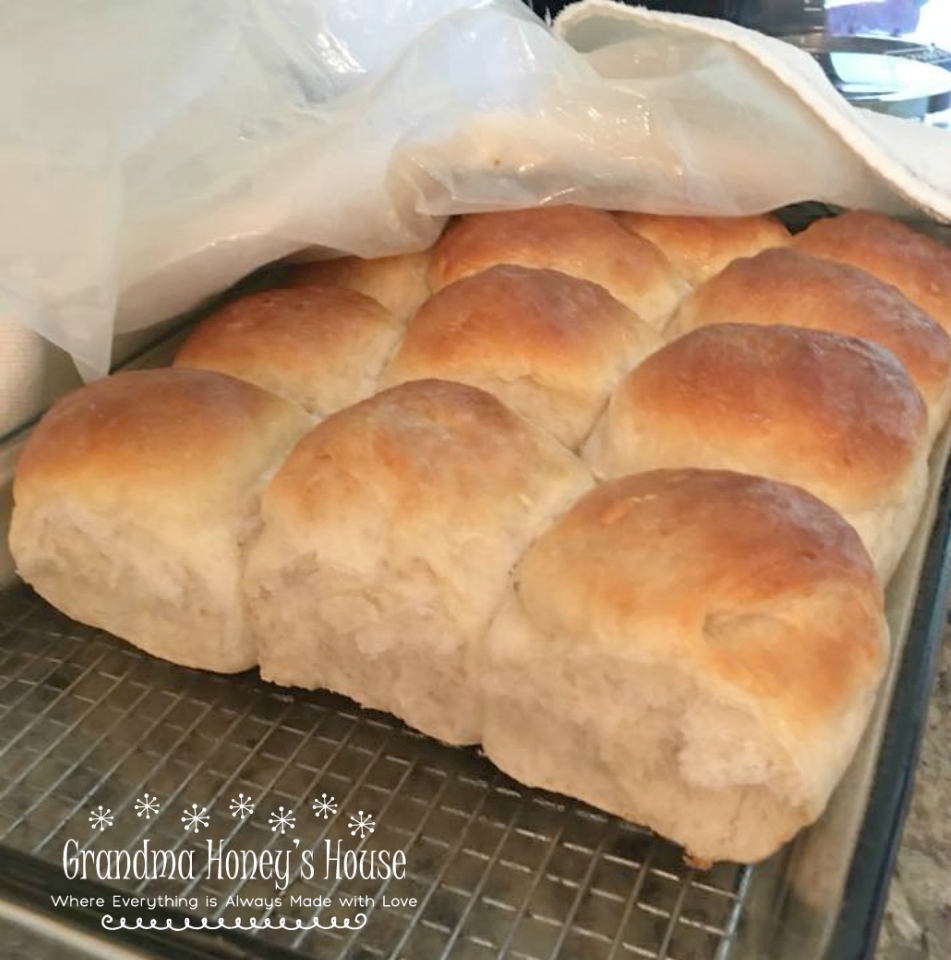 Sam Cross, my father, passed away in March, but the love and kindness he gave to everyone that knew him, will live on forever.  Sam's Homemade Hot Rolls are a part of his legacy.
This recipe was one that my dad made for years.  He was famous for his fried chicken and hot rolls.  He made these rolls for any family dinner or special occasion. The recipe was given to him in the early 1960's from an elderly lady that had a farm down the road from his.
I have eaten these rolls for so many years, but never attempted to make them myself.  I am NOT a bread maker!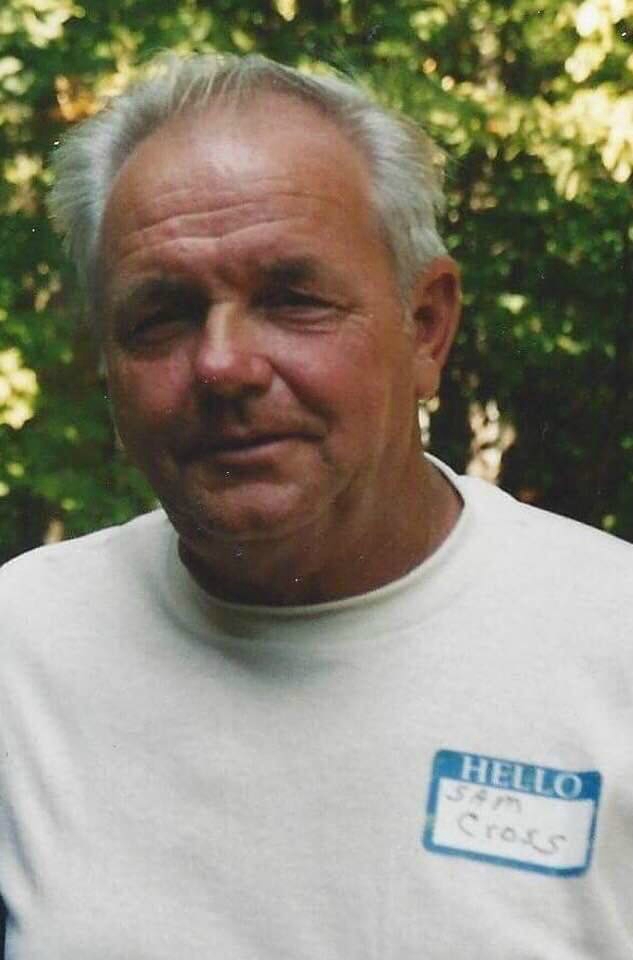 Last July, dad was diagnosed with mesothelioma, and given a poor diagnosis.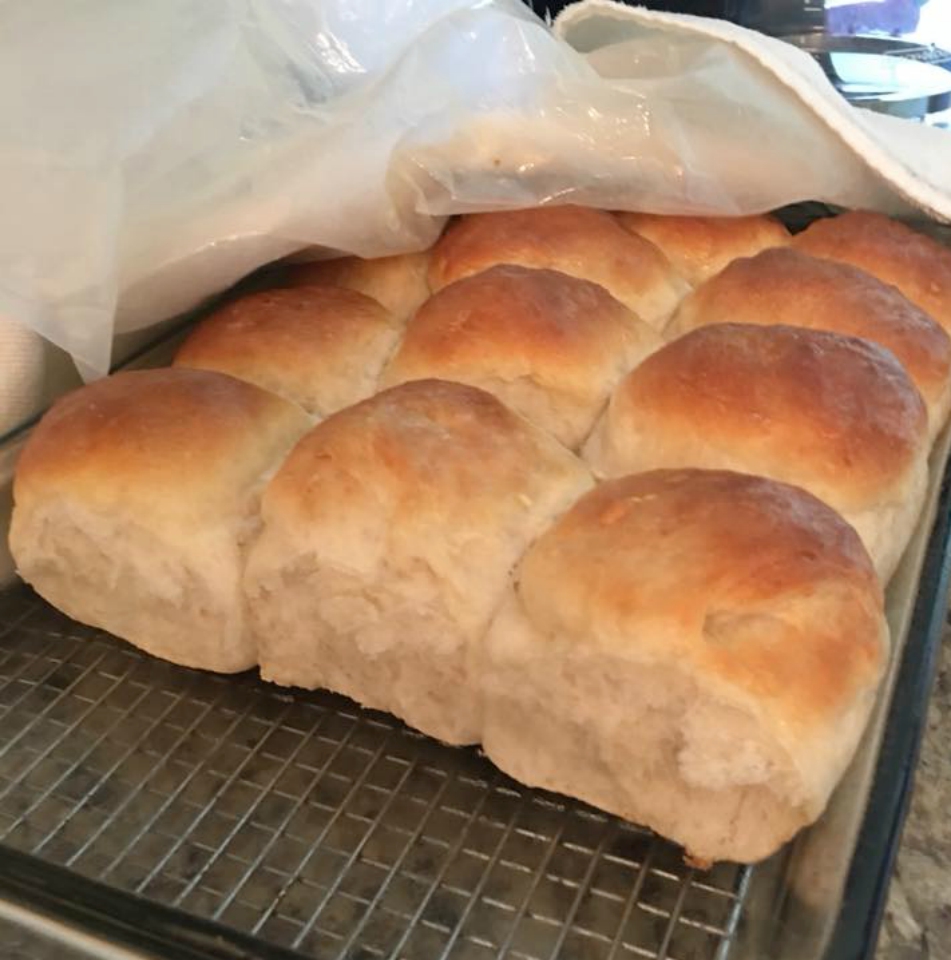 One weekend  a lot of our family was there to visit and even that day, he made the rolls.
My beautiful niece, Rebekah, asked him to teach her how to make these rolls.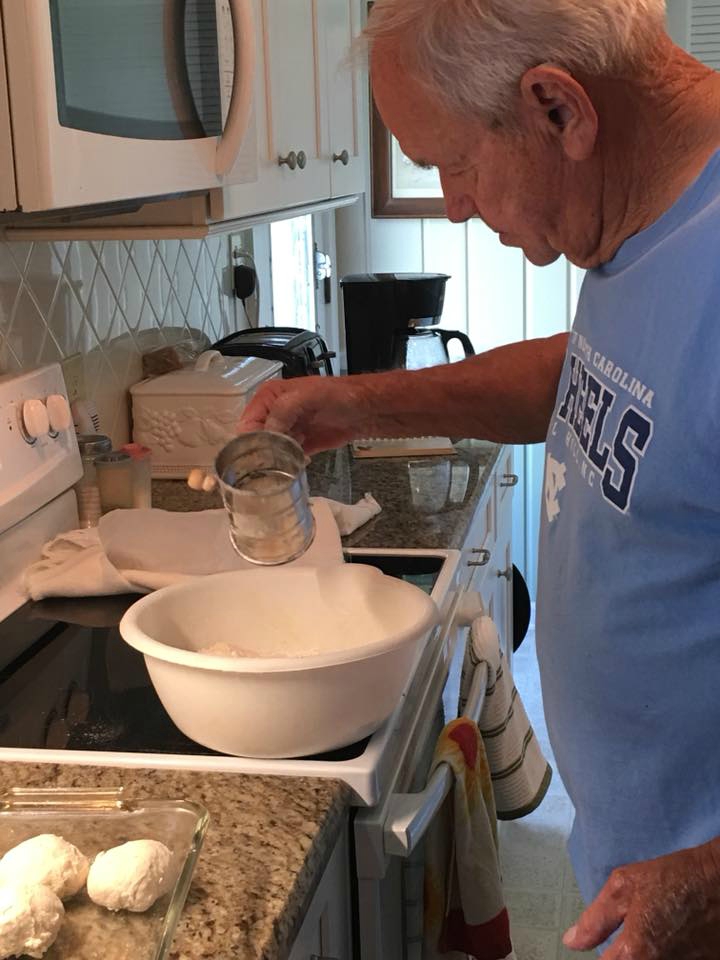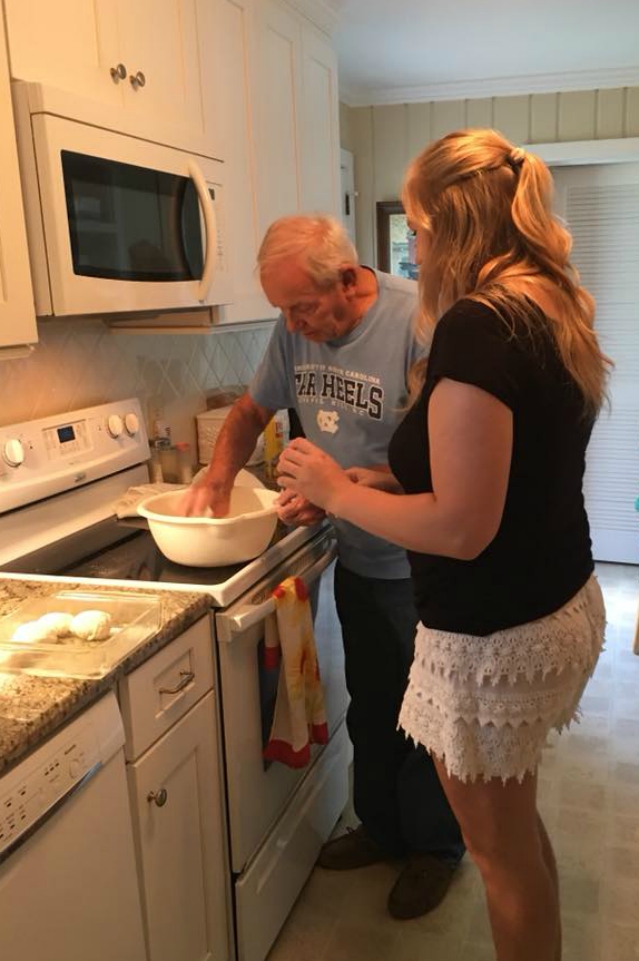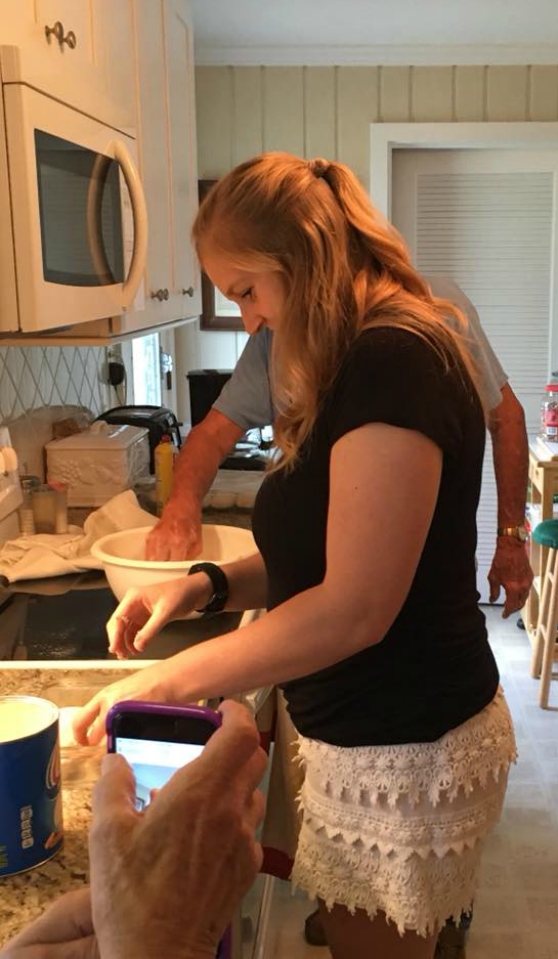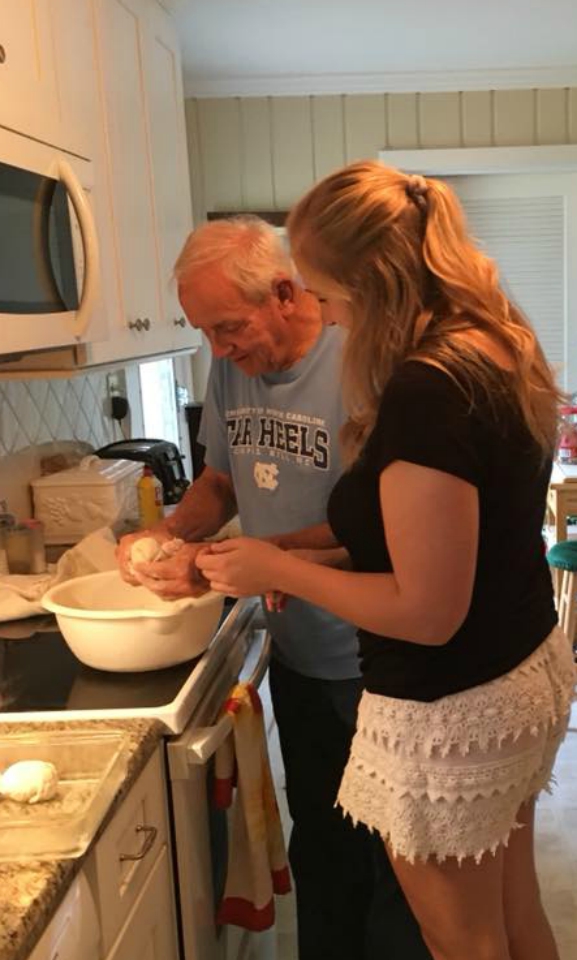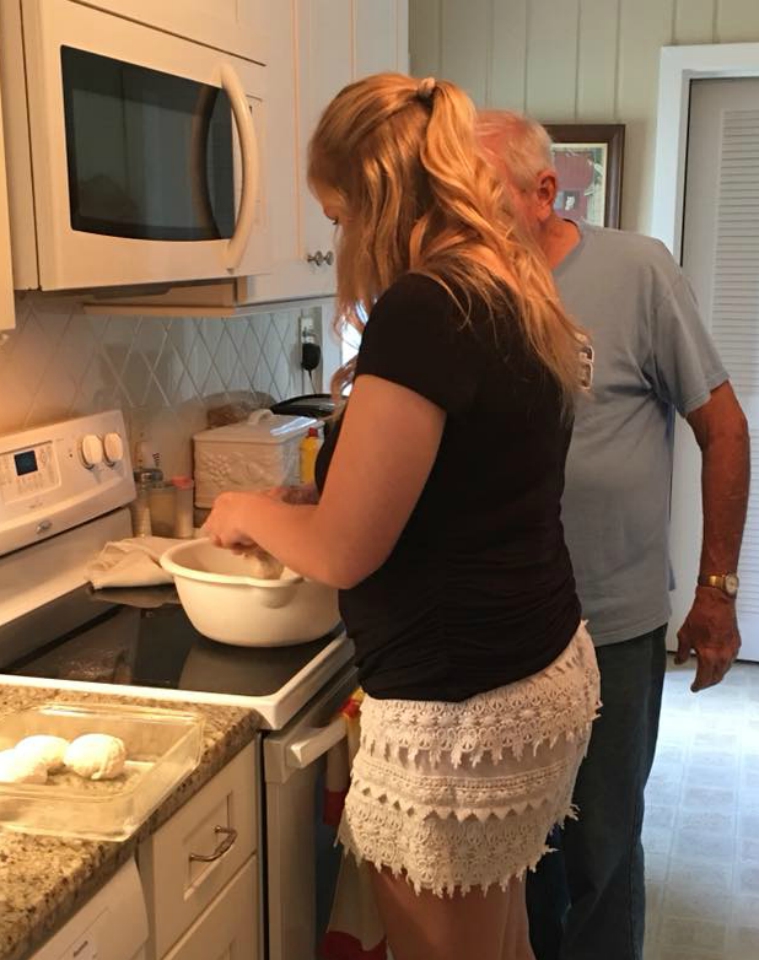 I loved watching him give her instructions and sharing special tips. I don't think there was a dry eye in the house.  The aroma of the rolls baking  was amazing.  We all ate at least 3 smothered in butter and homemade jam.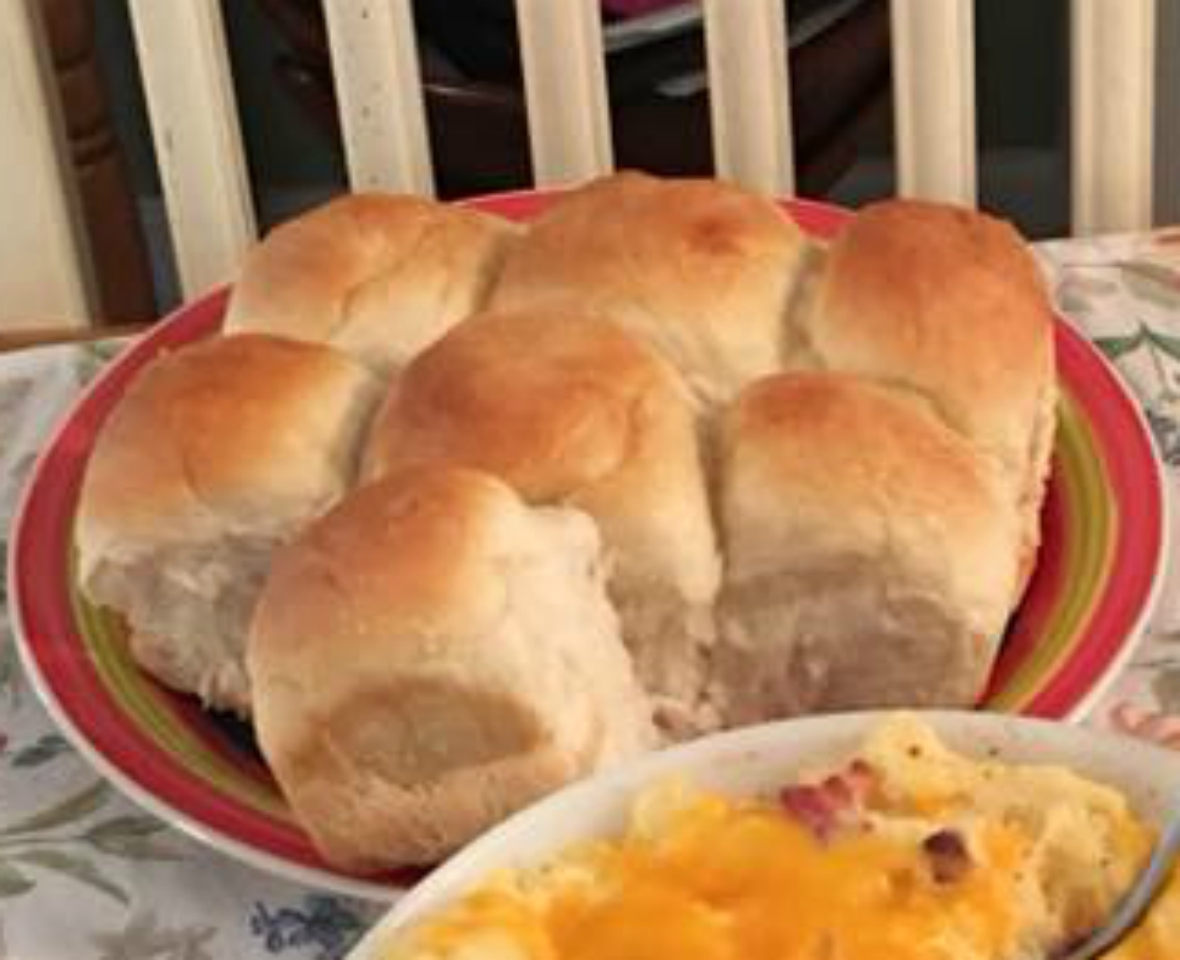 On a visit in early March, dad got out of bed at 5:45 a.m. the day we were coming, and fixed fried chicken, as well as his famous hot rolls for us. Rachel fixed a potato casserole and baked a delicious cake.
We enjoyed the visit and the food so much. We all knew how tired he was after doing that, but it meant everything to him to be able to do it.  I did get his recipe on this visit. This was the last time I saw him alive.  He passed away 3 weeks later.
I am sharing Sam's Homemade Hot Rolls recipe as a tribute to him and to carry on this family specialty.
Here are some pictures of my attempt to make them.
Still need some practice!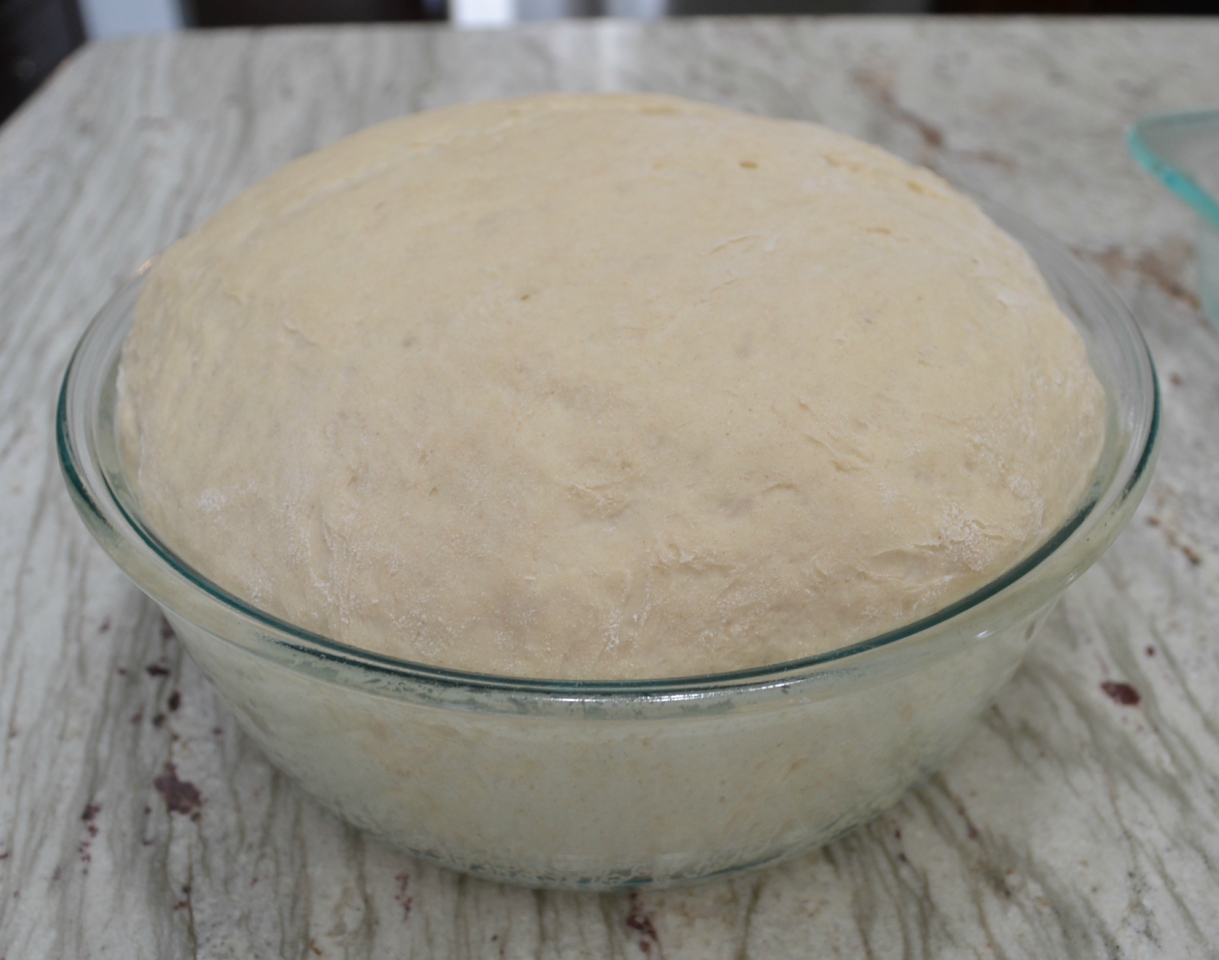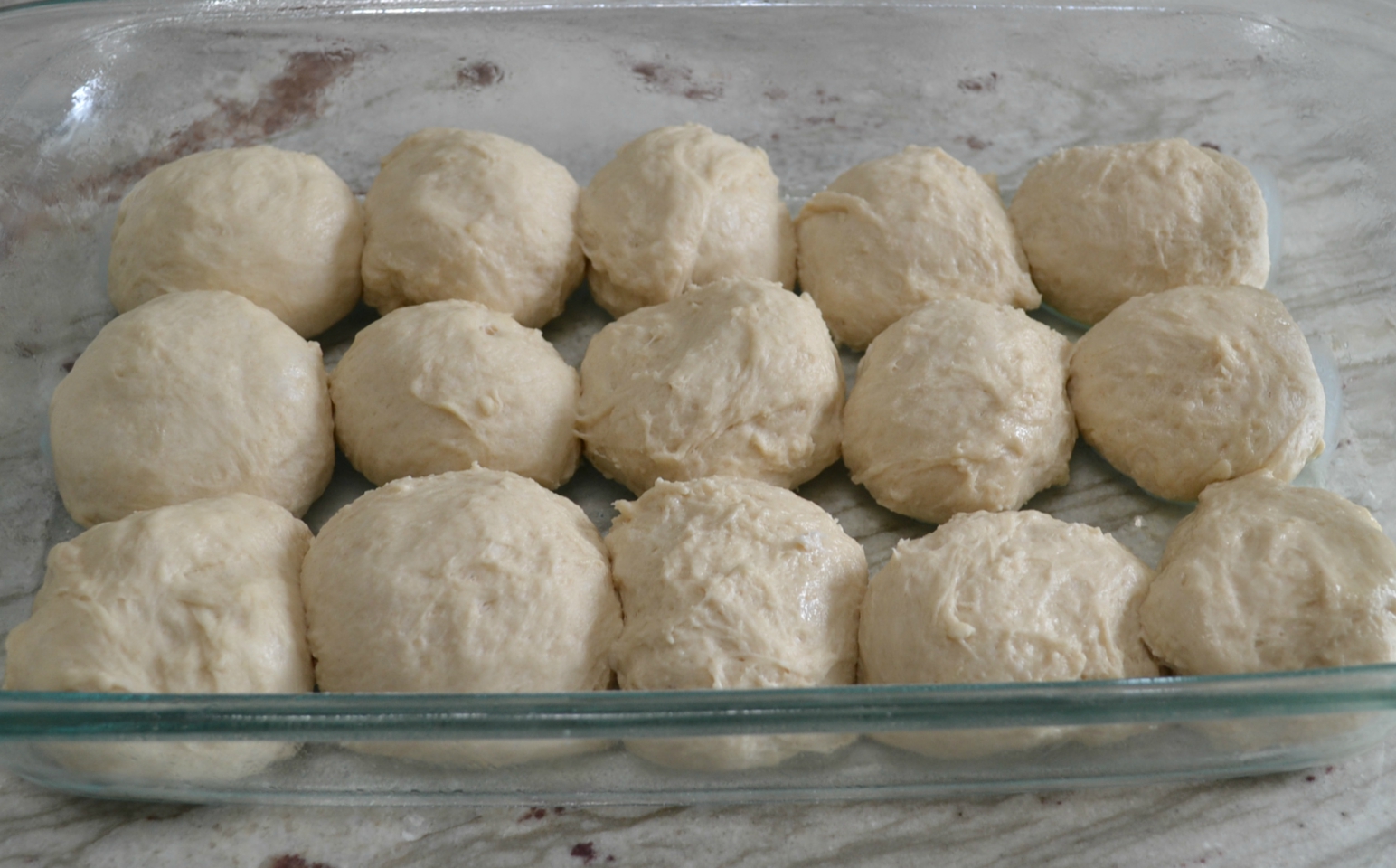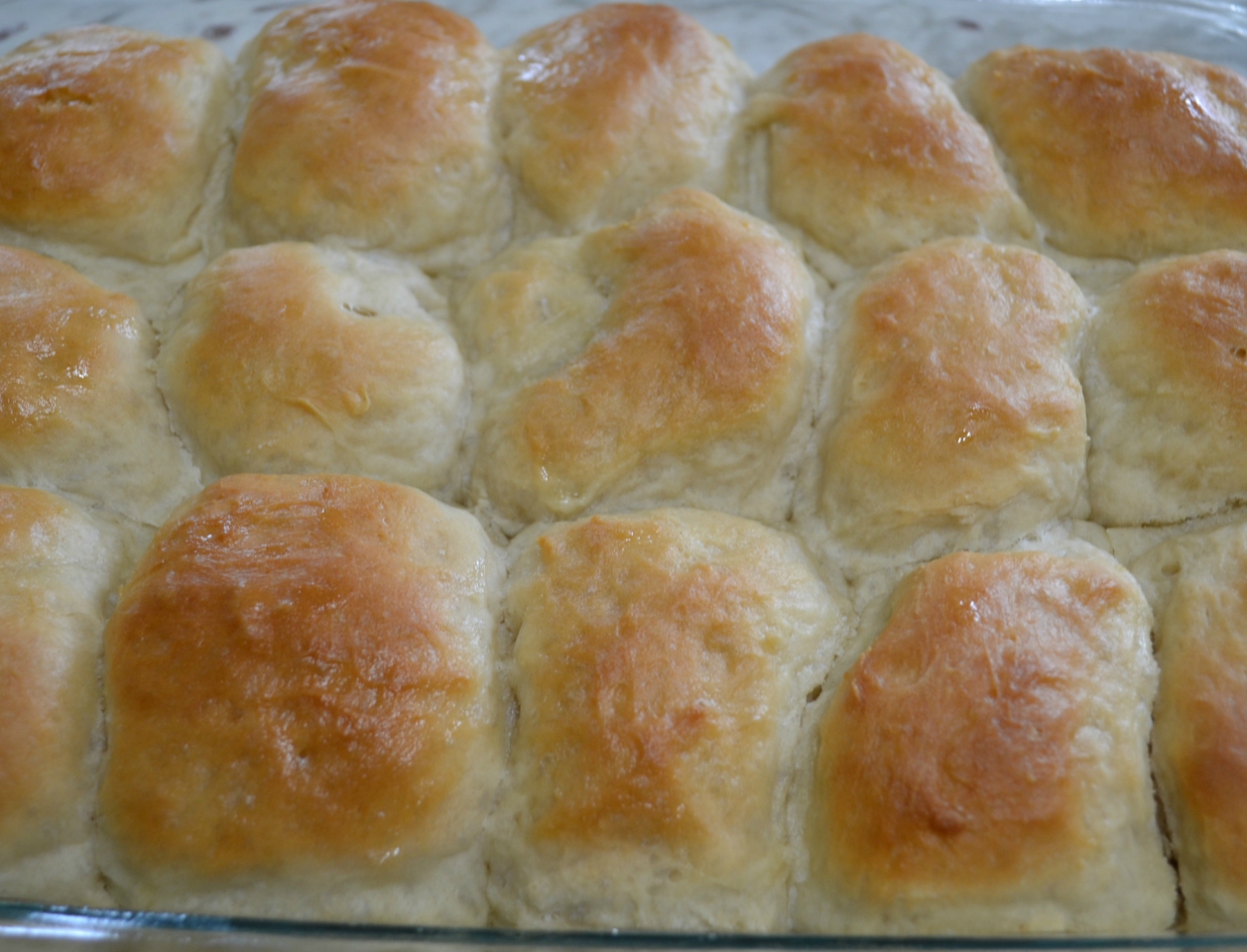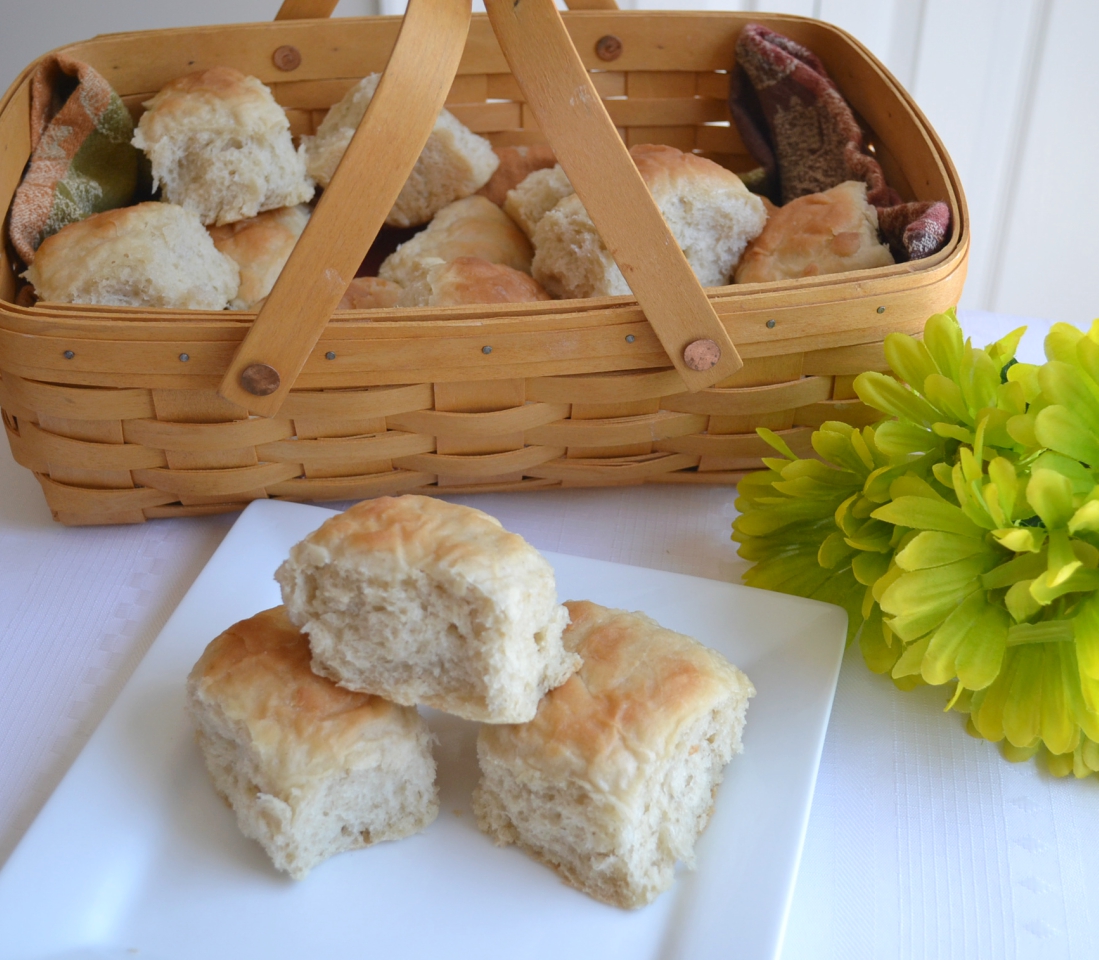 I know that our family has many wonderful memories of enjoying these special hot rolls and wanted to share his recipe with everyone.     Love to all.
This post was shared on Week-end Potluck party 
@https://sweetlittlebluebird.com/
SAM'S HOMEMADE HOT ROLLS
Ingredients
2 (1/4 oz) packages Fleishmann's Active Dry Yeast
2 teaspoons sugar
1/2 cup warm water (110 degrees)
6 cups all purpose flour
1/2 cup sugar
1 Tablespoon salt
1 heaping Tablespoon Crisco shortening
2 1/2 cups warm water (120 degrees)
Flour to sprinkle on surface
Butter
Instructions
In a small measuring cup, dissolve the yeast and sugar in the water; set aside.
Sift together the flour, sugar, and salt into a large mixing bowl. Cut in the Crisco,using a pastry cutter or fork. Using an electric stand mixer, with dough attachment, beat in the yeast, gradually adding the remaining warm water. Beat about 2 minutes on medium speed, or until all ingredients are combined. Dough will form a ball.
Sprinkle flour lightly onto a flat surface. Knead dough until smooth and elastic, about 6 minutes.
Spray a large mixing bowl with no stick cooking spray. Place the dough into bowl, cover with a kitchen towel and place in warm area to rise. Allow to rise about 1 to 1 1/2 hours, or until double in size.
Knead dough again on lightly floured surface. Divide dough and shape into balls, by pinching off pieces of dough to form balls. Arrange the rolls side by side in baking pans that have been sprayed with no stick cooking spray. We used glass baking dishes instead of metal or aluminum. Cover with kitchen towel and set in a warm area to rise. Allow to rise about 2 hours. (This time will depend on how warm the room is. On cooler days, the rise time may need to be increased.)
Preheat oven to 350 degrees F. Bake about 20-25 minutes, or until rolls are brown on top and center is done.
Remove from oven to a cooling rack. Spread butter over tops of rolls. Cover with parchment paper and then a kitchen towel. Serve warm.
Makes 24 rolls or would make 2 loaves of bread.
© 2023 Copyright GRANDMA HONEY\\\\\\\'S HOUSE
Please follow and like us: