Sharing this Ham Loaf recipe with you is like sharing an old fashioned, comfort food
dinner with you. This is the first one that I have made myself from scratch.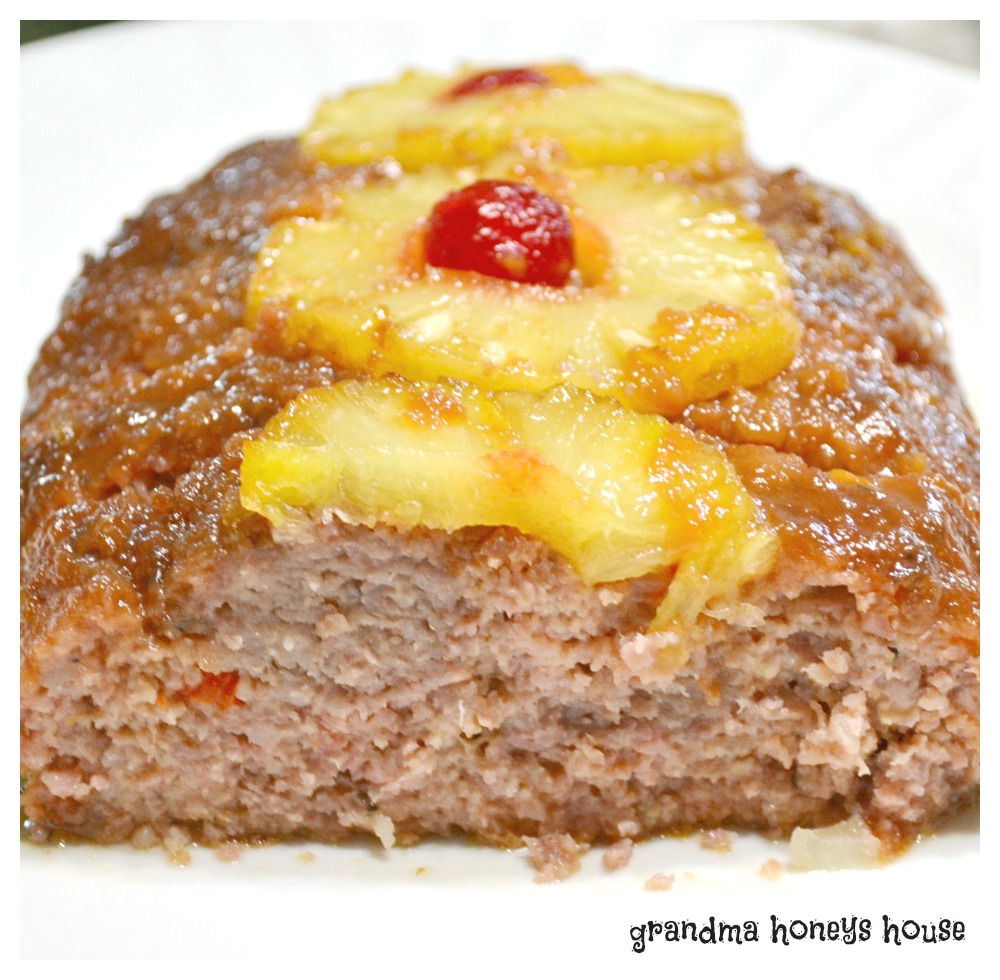 I know that many people have never eaten Ham Loaf and are not quite sure what to expect. This was a dish that my mother served frequently when I was growing up. My local grocery store always had this available to buy, so I served it often also when I was first married.
They eventually quit selling it, and I rarely have it anymore.
Ham Loaf is served at Amish restaurants in our area.
I decided last week, to try making one myself. My
husband loved it, and I was pleased with it also. I
may do some more tweaking on it, but this was good.
A Ham Loaf is basically like a meat loaf but is made with ground pork and cooked ham.
My mother liked to make it when we had leftover ham from holidays.
Begin by placing cooked ham cubes in a food processor, and pulse to obtain a finely ground texture.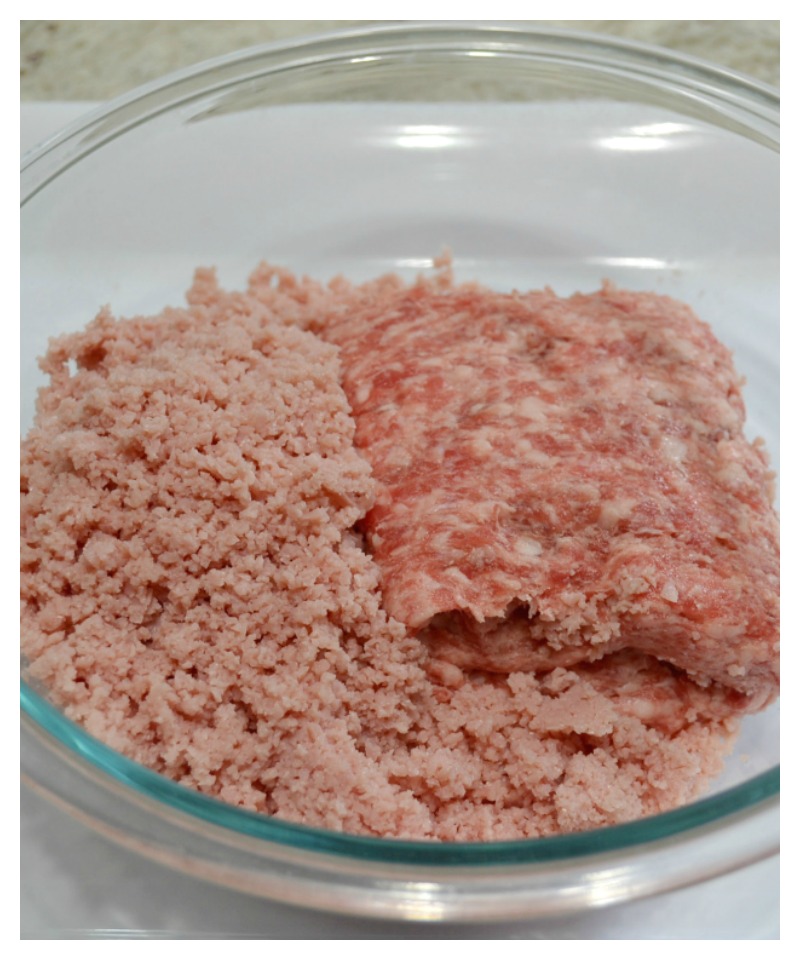 Place the ground ham and ground pork in a large mixing bowl.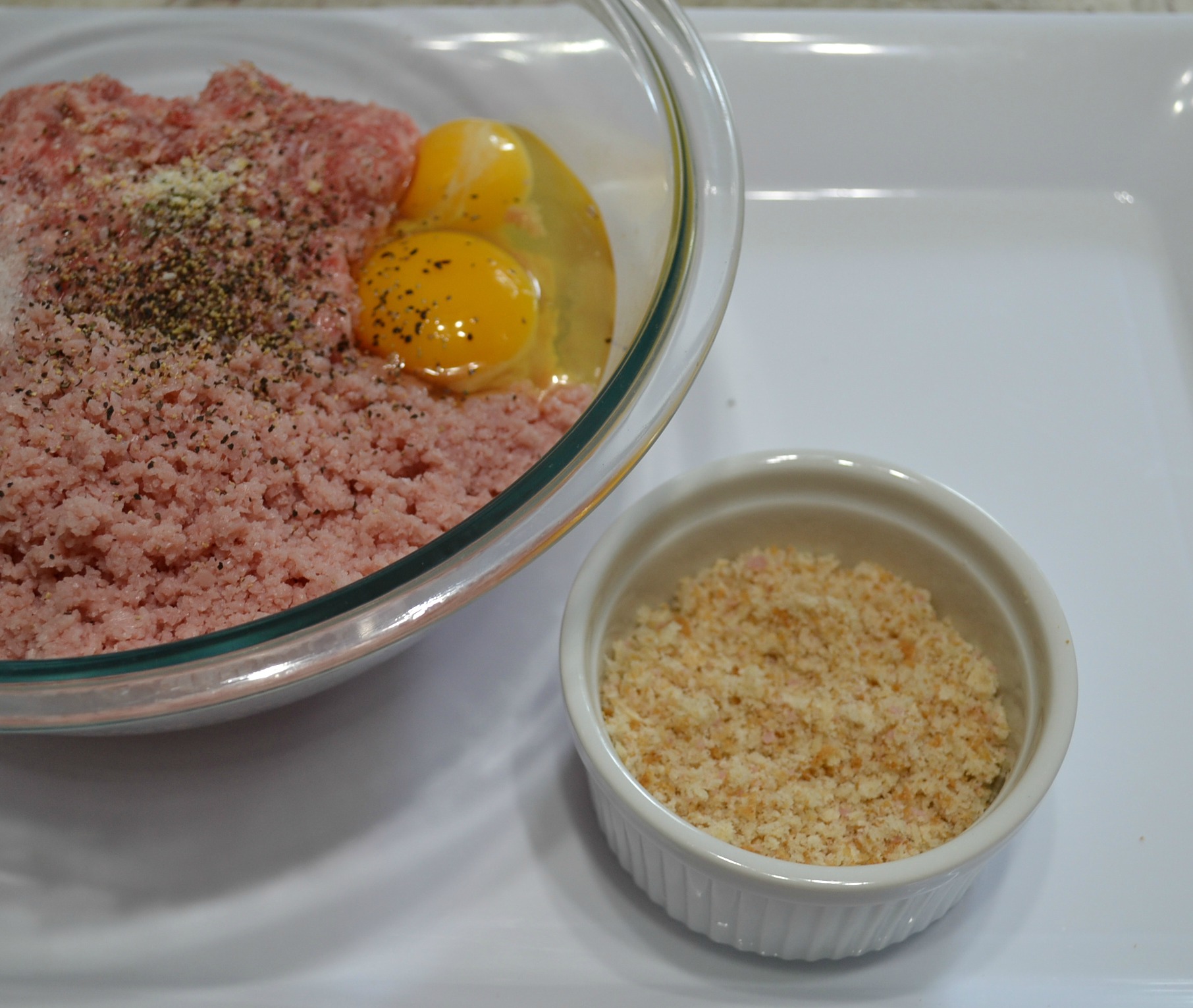 Add the eggs, red and green bell peppers, seasonings, and
stone ground mustard.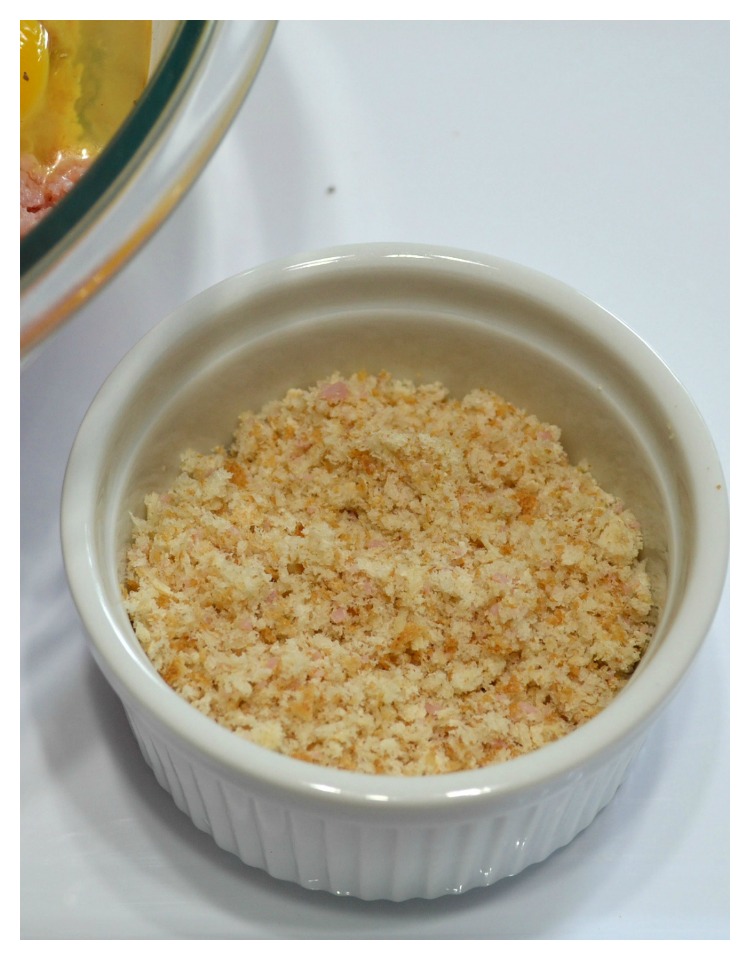 Pulse bread in food processor to make fine crumbs.
Add them to meat mixture.
Combine mixture with hands, and form into a loaf.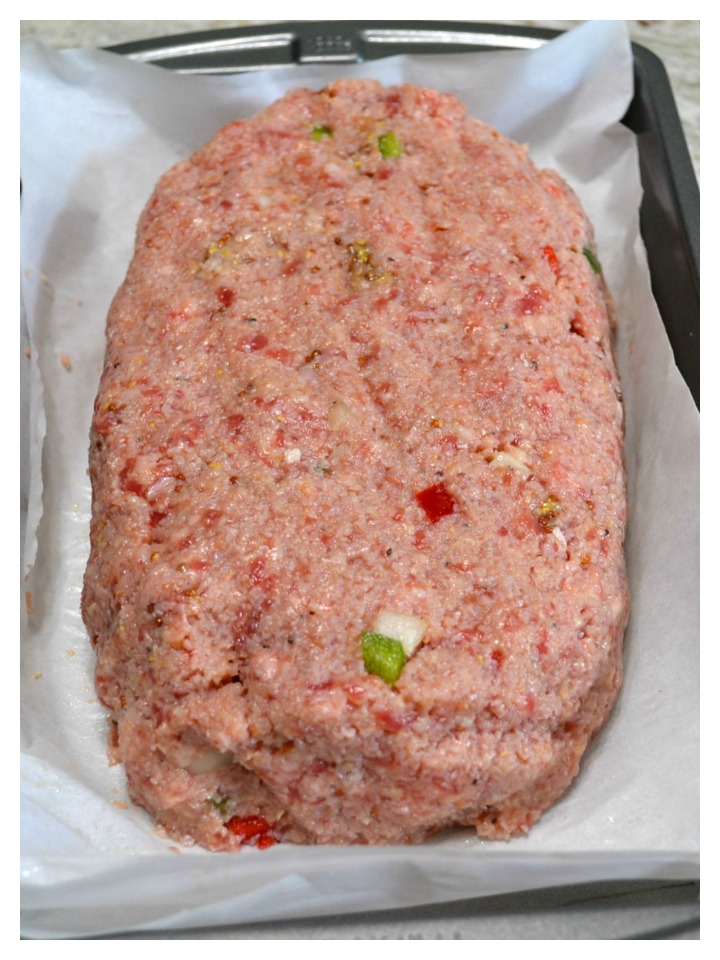 Place in parchment lined baking pan.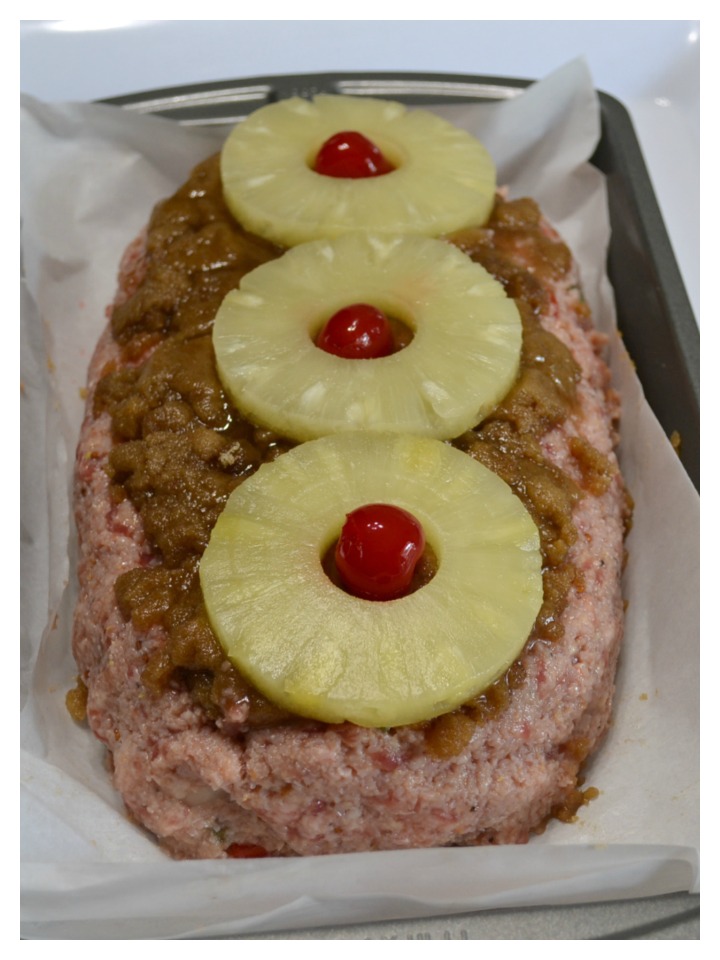 In a small bowl, stir together the brown sugar, vinegar,
and dry mustard. Place on top of ham loaf.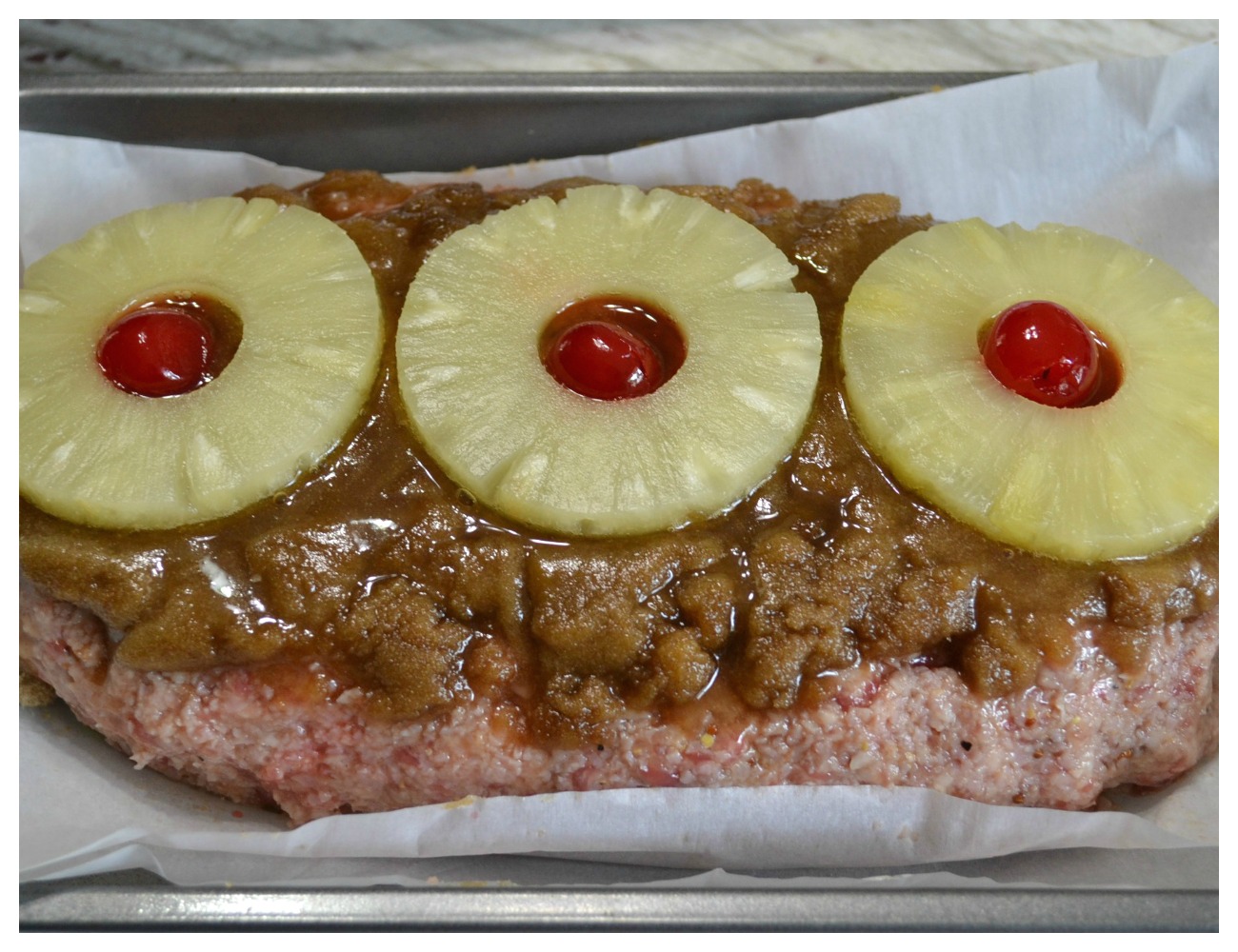 Top with pineapple slices and cherries.
Bake @ 350 degrees for 1 hr 15 minutes.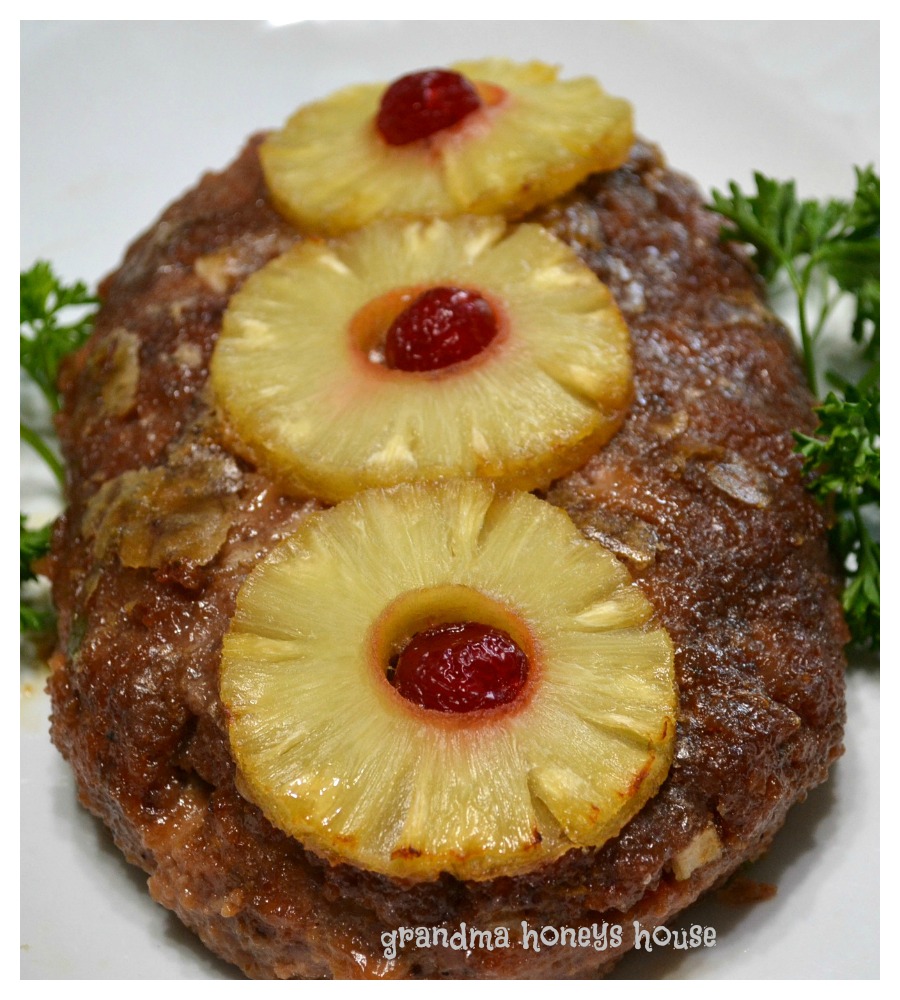 Remove from the oven and allow to set 5-10 minutes.
Beautiful, crunchy brown crust on top. Moist on the
inside.
Transfer to a serving platter and cut into slices.
This is delicious served with scalloped potatoes, green beans, and hot rolls. Also delicious with sweet potatoes or mashed potatoes.
Ingredients
Ham Loaf:
1 lb cooked ham, cut in cubes
1 lb ground pork
2 large eggs
1/2 teaspoon kosher salt
1/4 teaspoon coarse ground black pepper
1 teaspoon onion, chopped
1 Tablespoon green bell pepper, diced
1 Tablespoon red bell pepper, diced
1 teaspoon stone ground mustard
1/2 cup finely crumbled bread crumbs
1/4 cup milk
Glaze:
1 cup packed brown sugar
1 teaspoon dry mustard
3 Tablespoons vinegar (may use apple cider or white)
3-4 slices pineapple
3-4 Marciano cherries
Instructions
Preheat oven to 350 degrees F. Line an 11 x 7 or 13 x 9 inch baking pan with parchment paper.
Place ham cubes in food processor and pulse until meat is crumbly texture.
Place ham, ground pork, eggs, salt, pepper, onions, green and red bell peppers, and mustard in a large mixing bowl.
Pulse 1-2 slices of bread in a food processor to make fine crumbles. Place bread crumbs in a small bowl, and stir in the milk. Add mixture to meat. Combine ingredients well, using your hands, like making a meat loaf. Form into a loaf and place in baking pan.
In a small bowl, stir together the brown sugar, dry mustard, and vinegar. Press mixture onto top of ham loaf. Arrange pineapple slices and cherries over the brown sugar.
Bake for 1 hour and 15 minutes.
Remove from the oven, allow to set 5-10 minutes.
Transfer to a serving platter and cut into desired size slices. Serves 4
https://grandmahoneyshouse.com/2020/02/ham-loaf-brown-sugar-glaze/
Please follow and like us: