Jump to recipe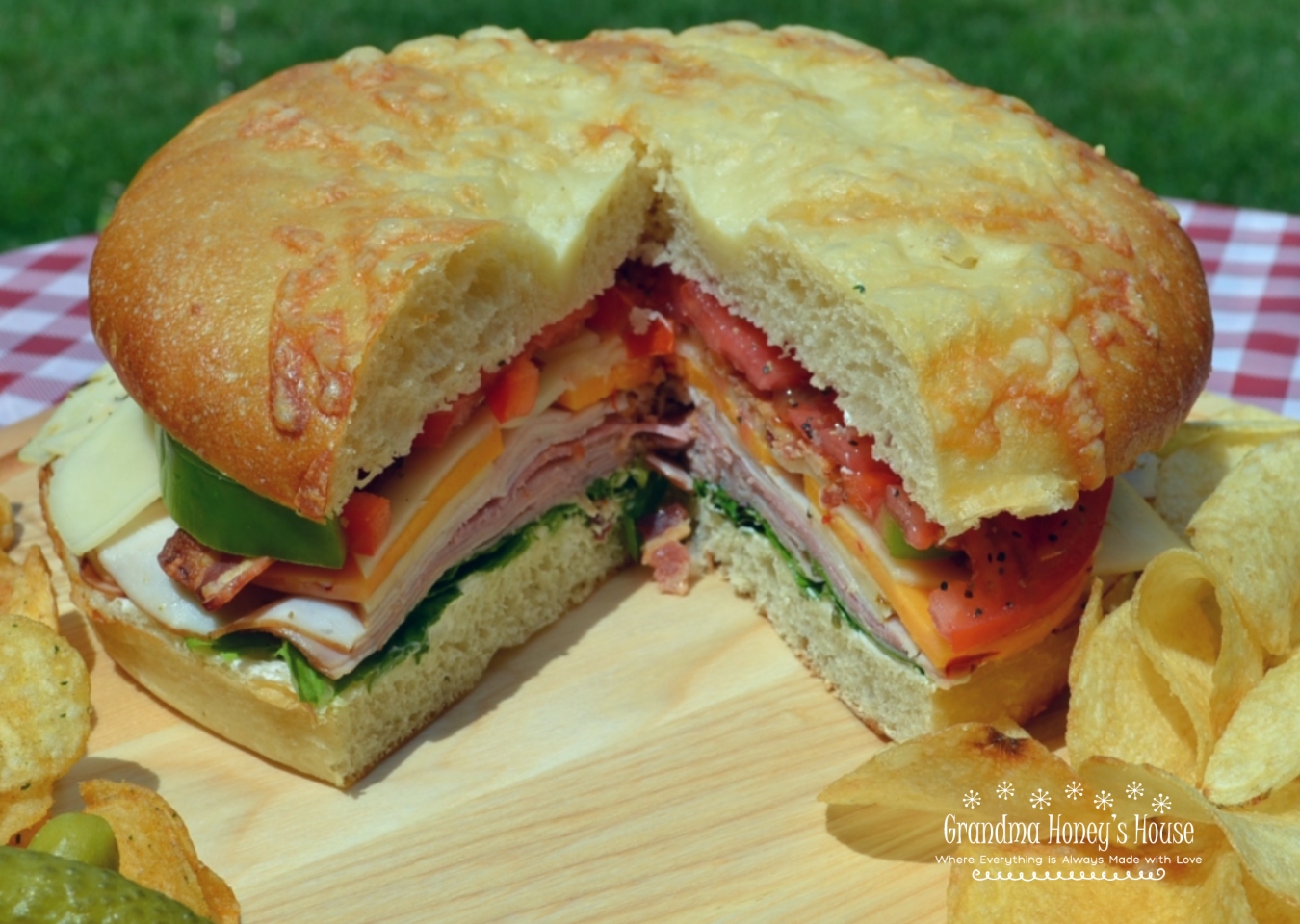 Picnic Foccacia Sandwich
This Picnic Foccacia Sandwich has an onion and chive cream cheese spread on the bread, is loaded with meats, cheeses, fresh veggies, and then drizzled with an Italian dressing.  It is a perfect sandwich for these hot summer days.
I love focaccia bread, but have trouble finding it sometimes in my area.  One morning, while in Panera Bread, I spotted a loaf and quickly purchased it.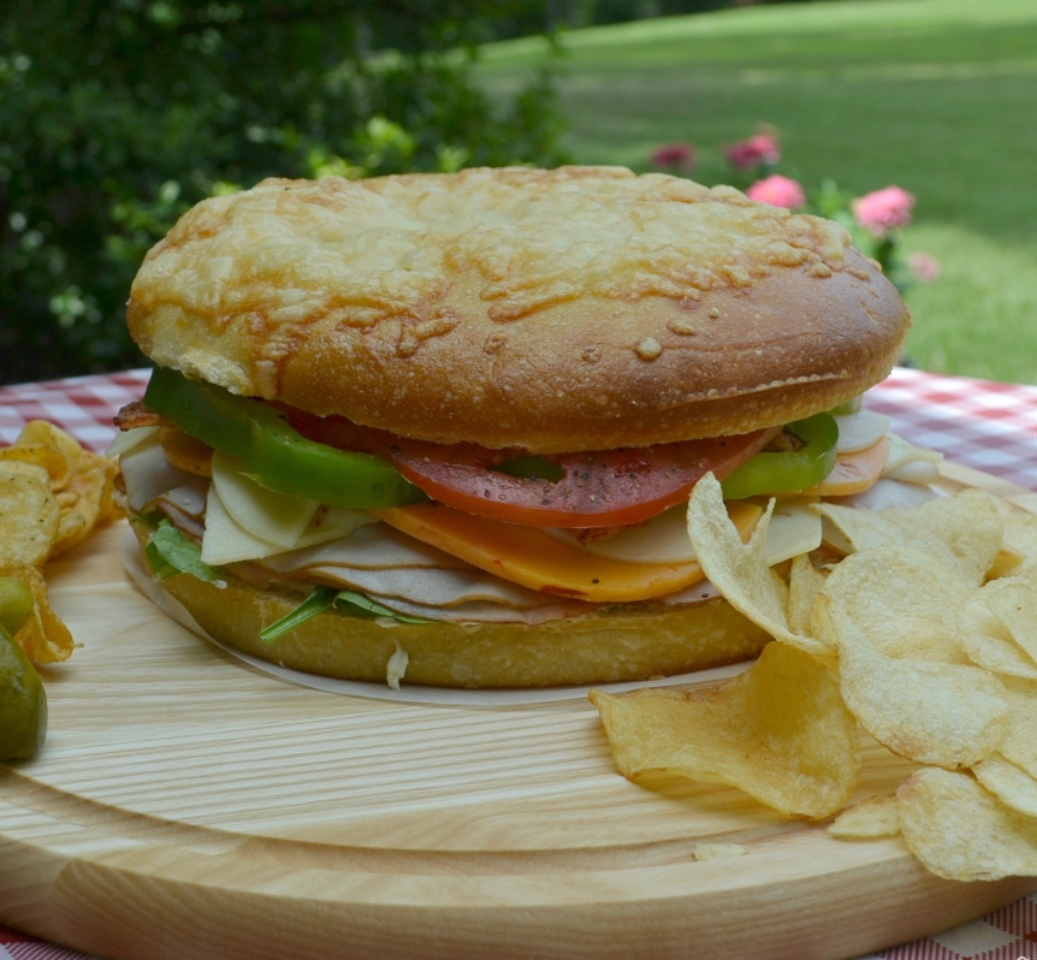 I had been wanting to make this sandwich for a while, and we had a beautiful day for a picnic.
This is also a great lunch or dinner. I have previously made it for a party and a baby shower.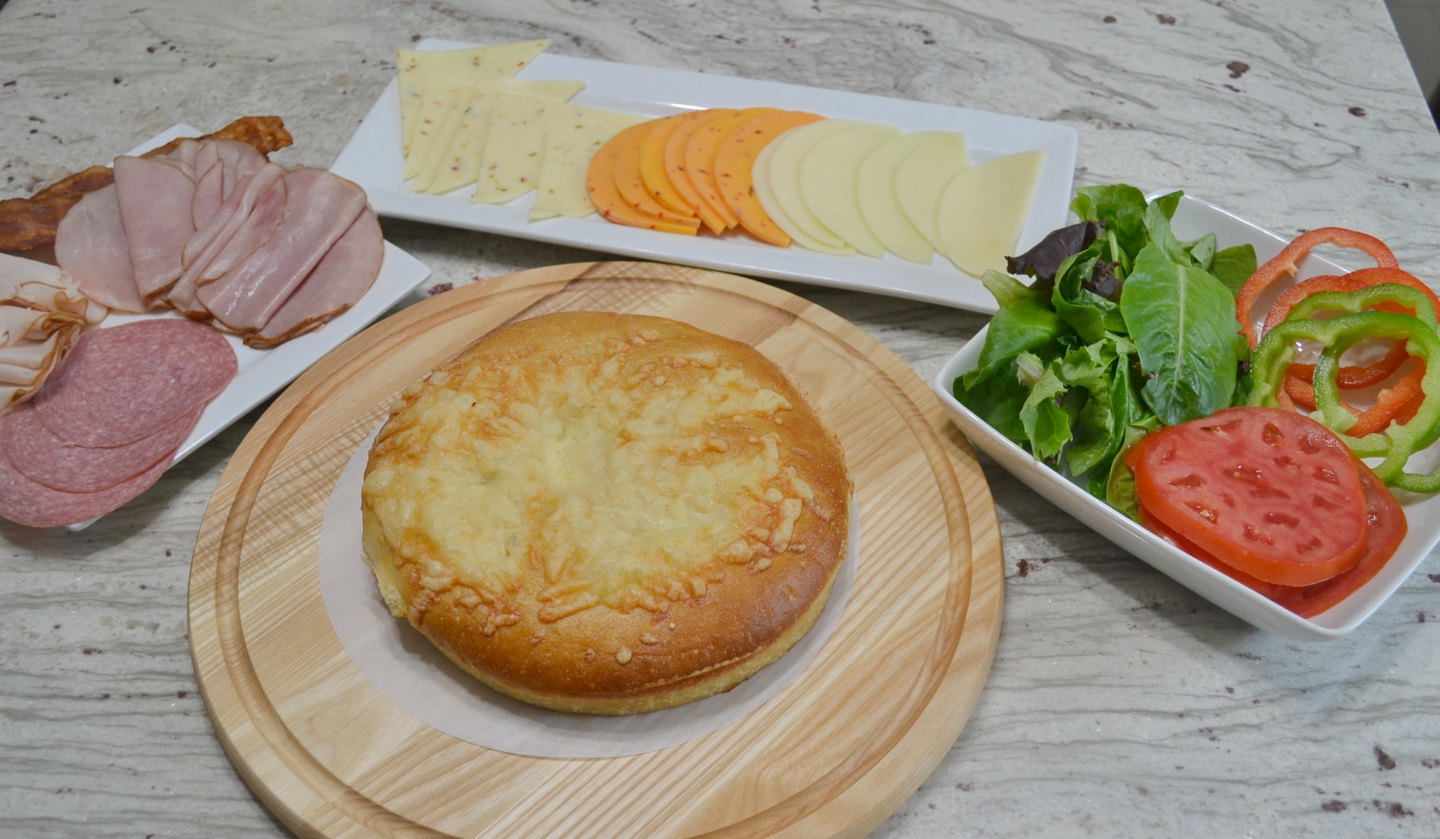 You can use any combination of meats, cheeses, and veggies that you have on hand.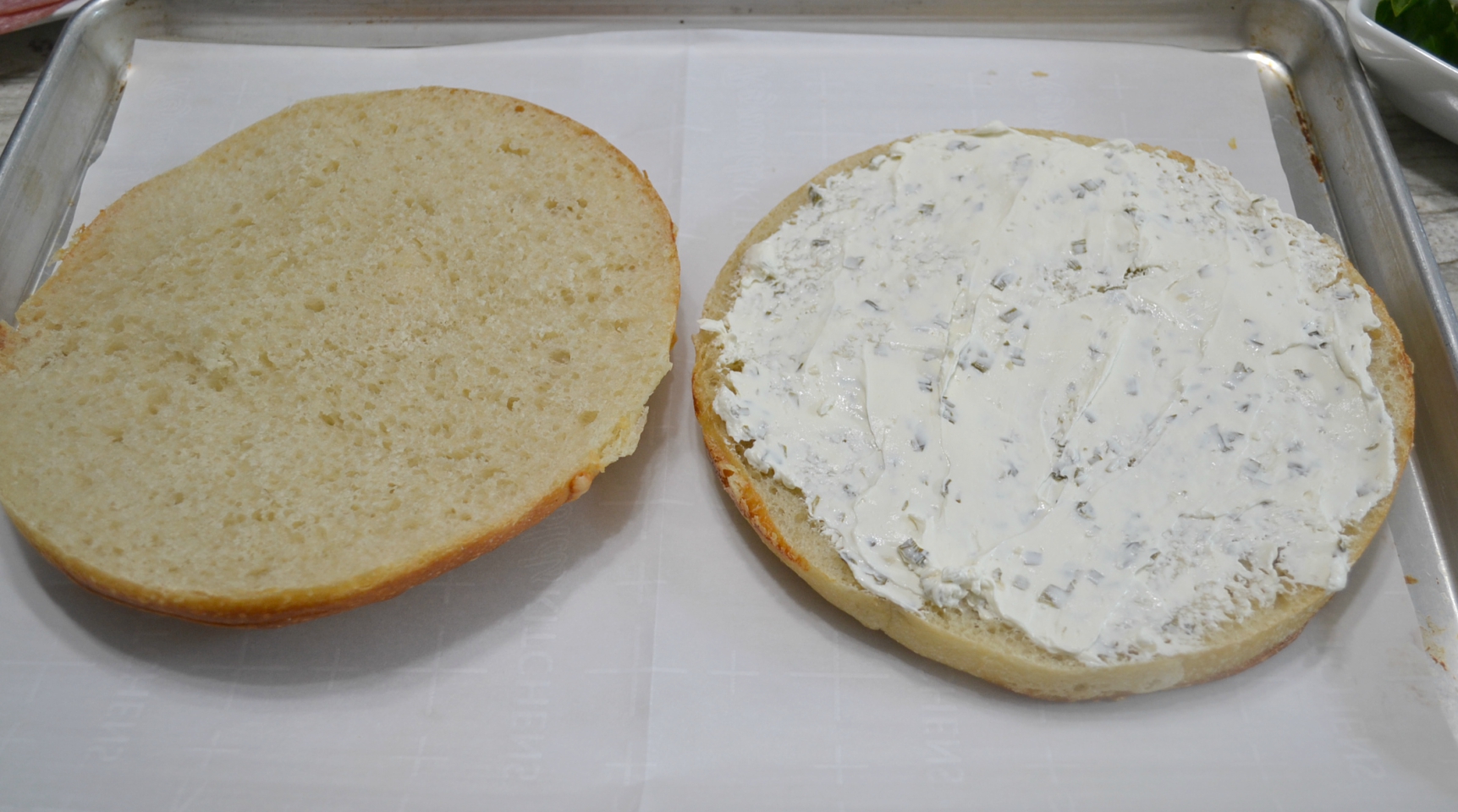 First I sliced the bread in half horizontally.
Spread the bottom half with onion & chive cream cheese.
Place on a baking sheet and warm bread @350 degrees about 3 minutes to soften it a little.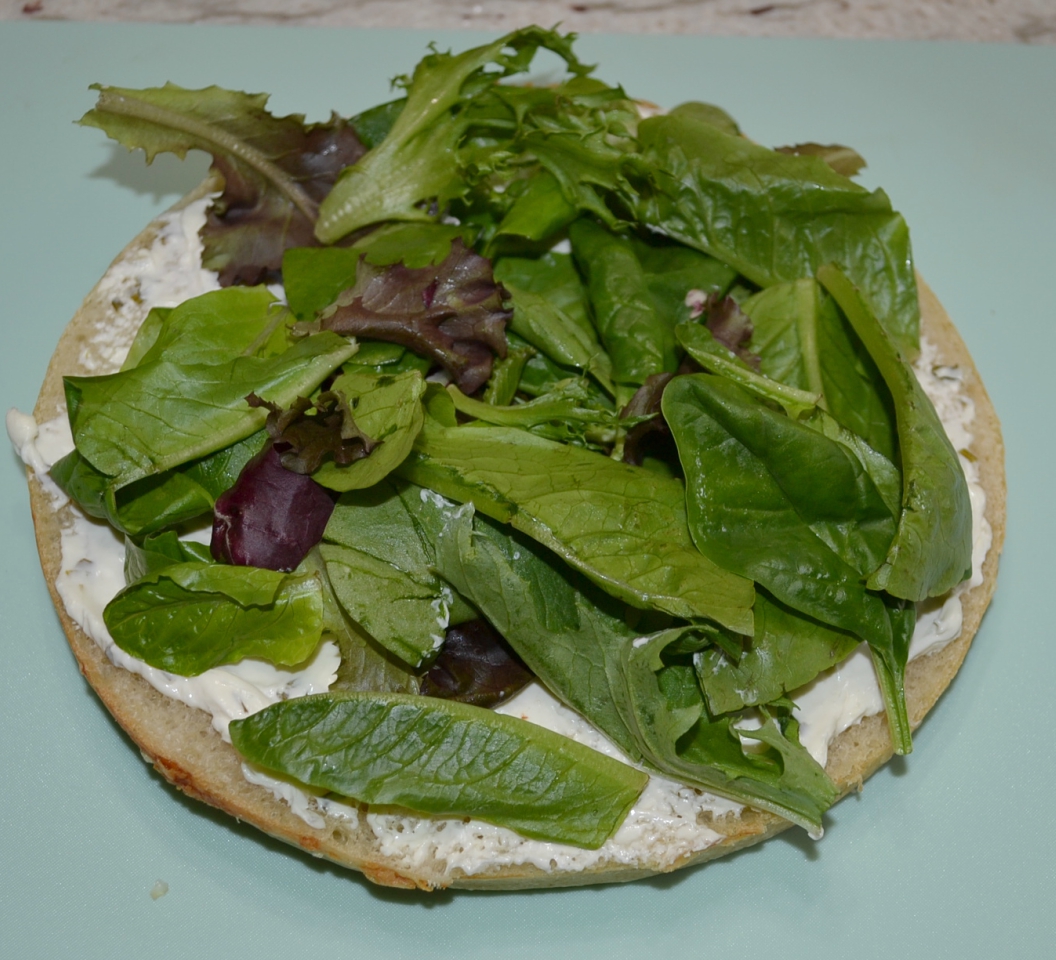 Arrange spring mix over the cream cheese layer.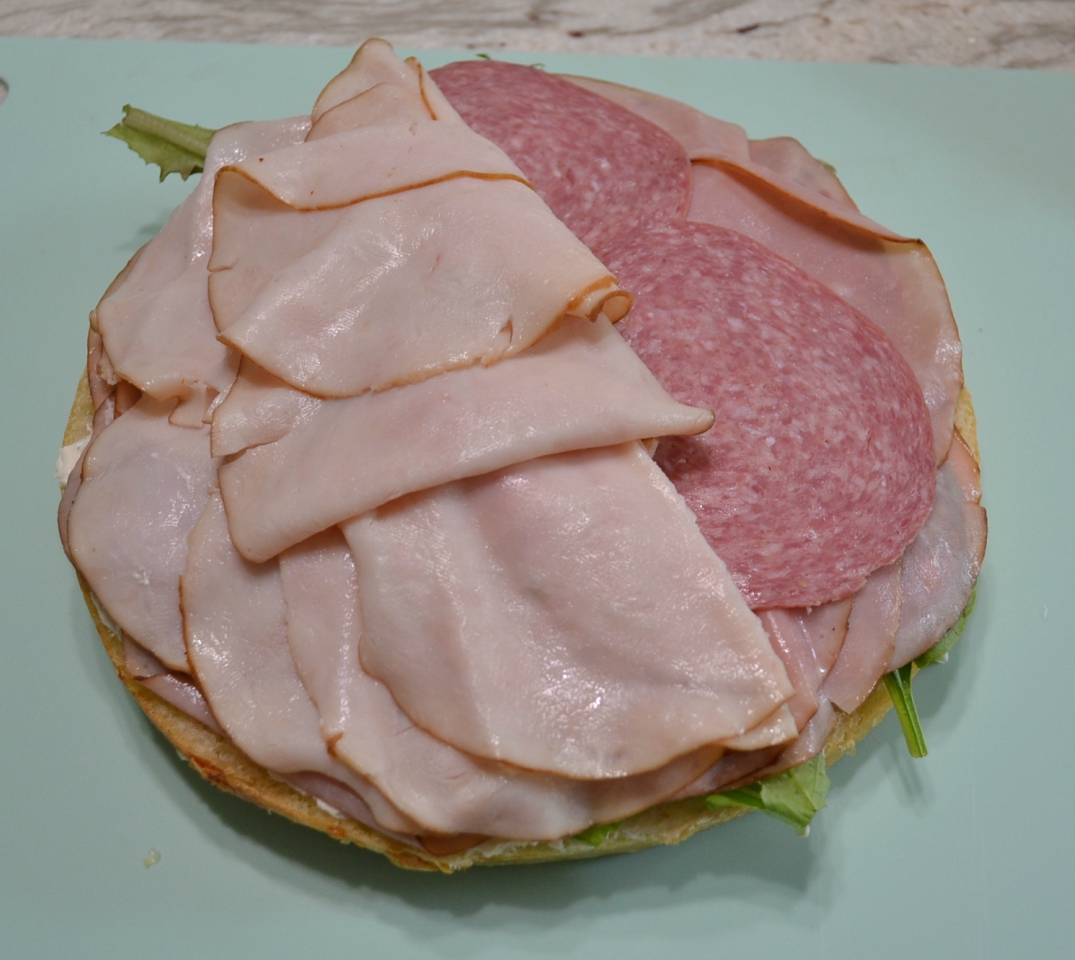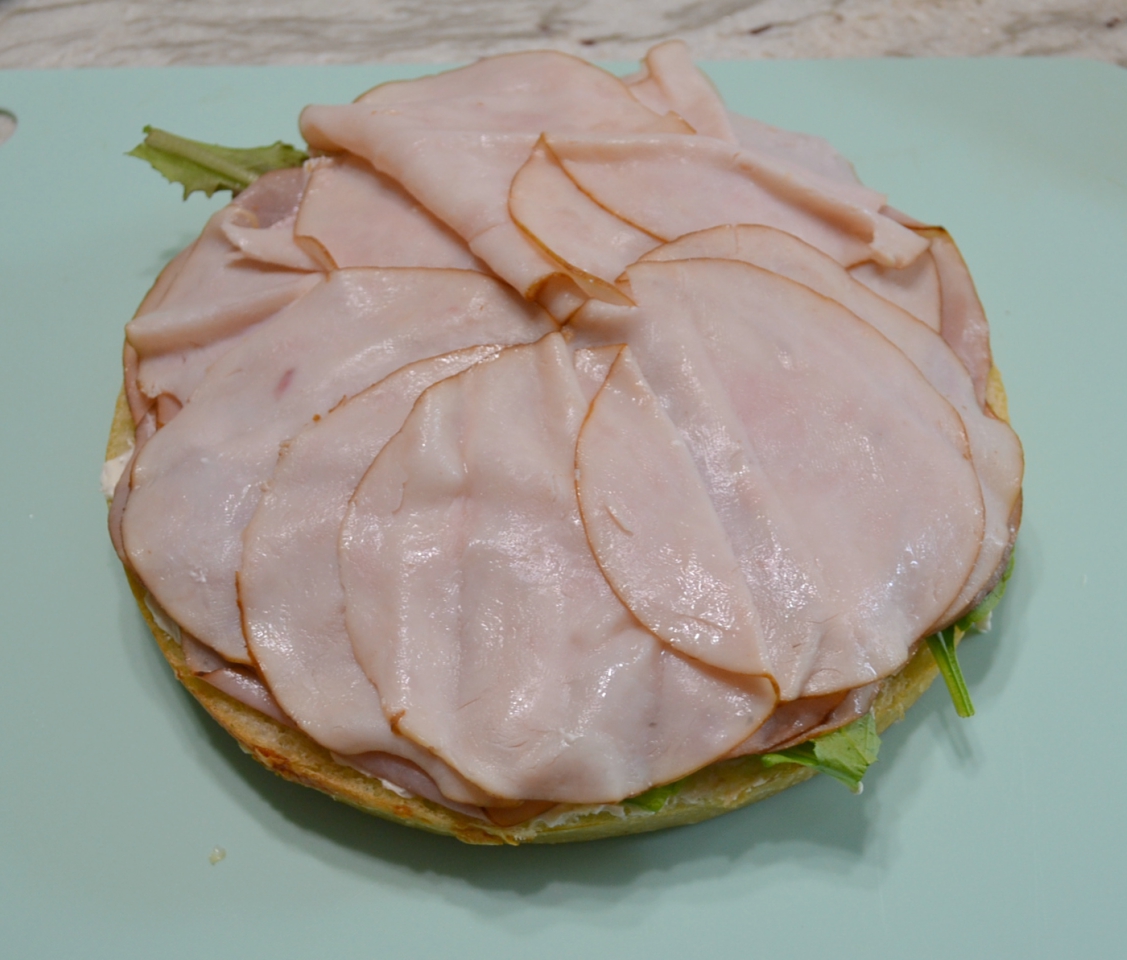 Next, layer the sliced meats.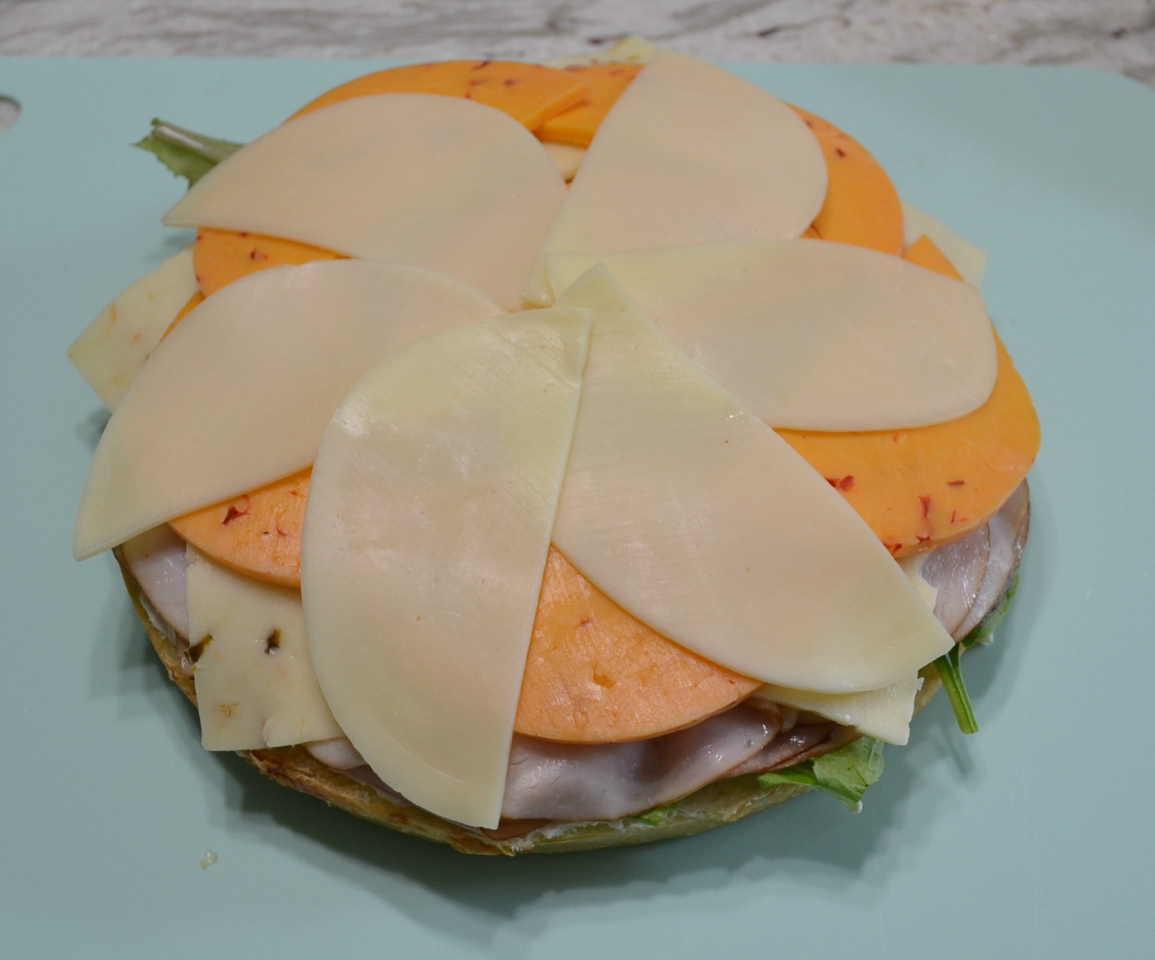 Top with cheeses and bacon.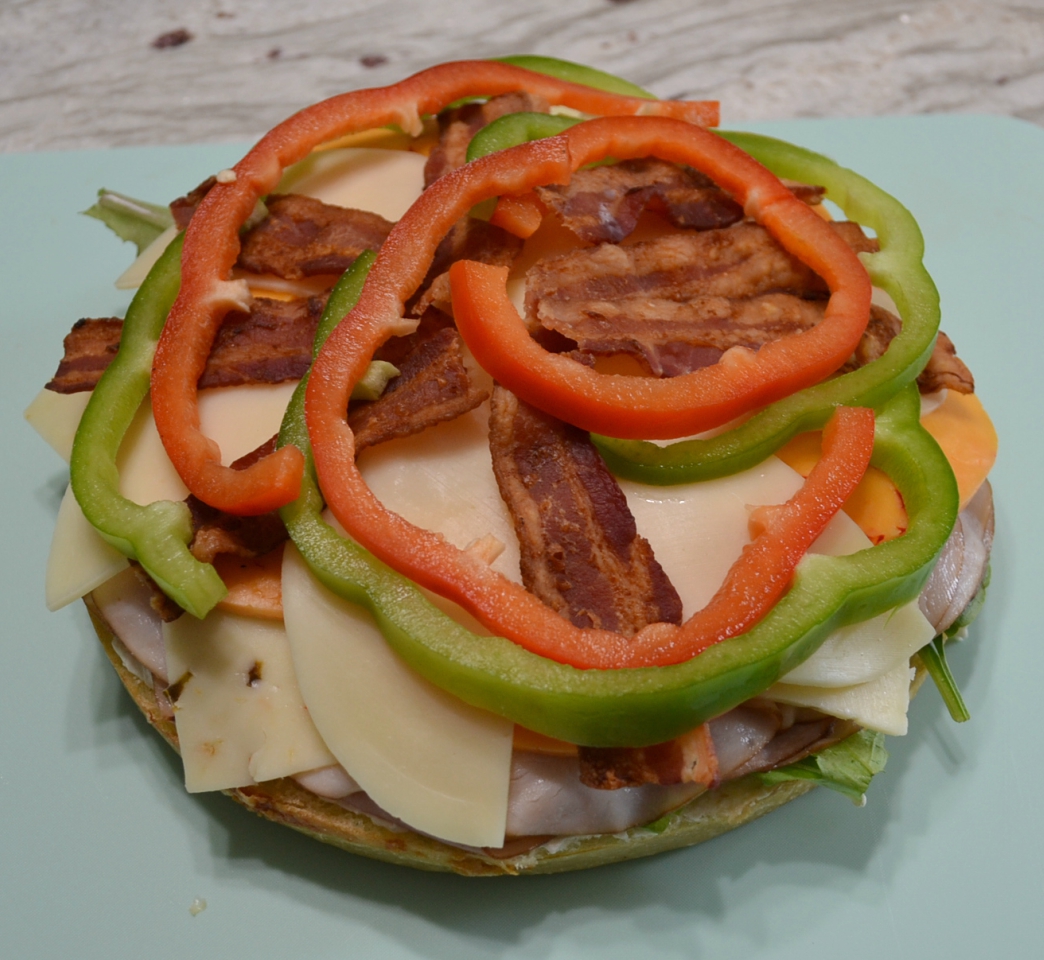 Add the red and green bell pepper rings.
Add the tomato slices, salt, pepper and then drizzle with olive oil. (I missed getting a picture of this)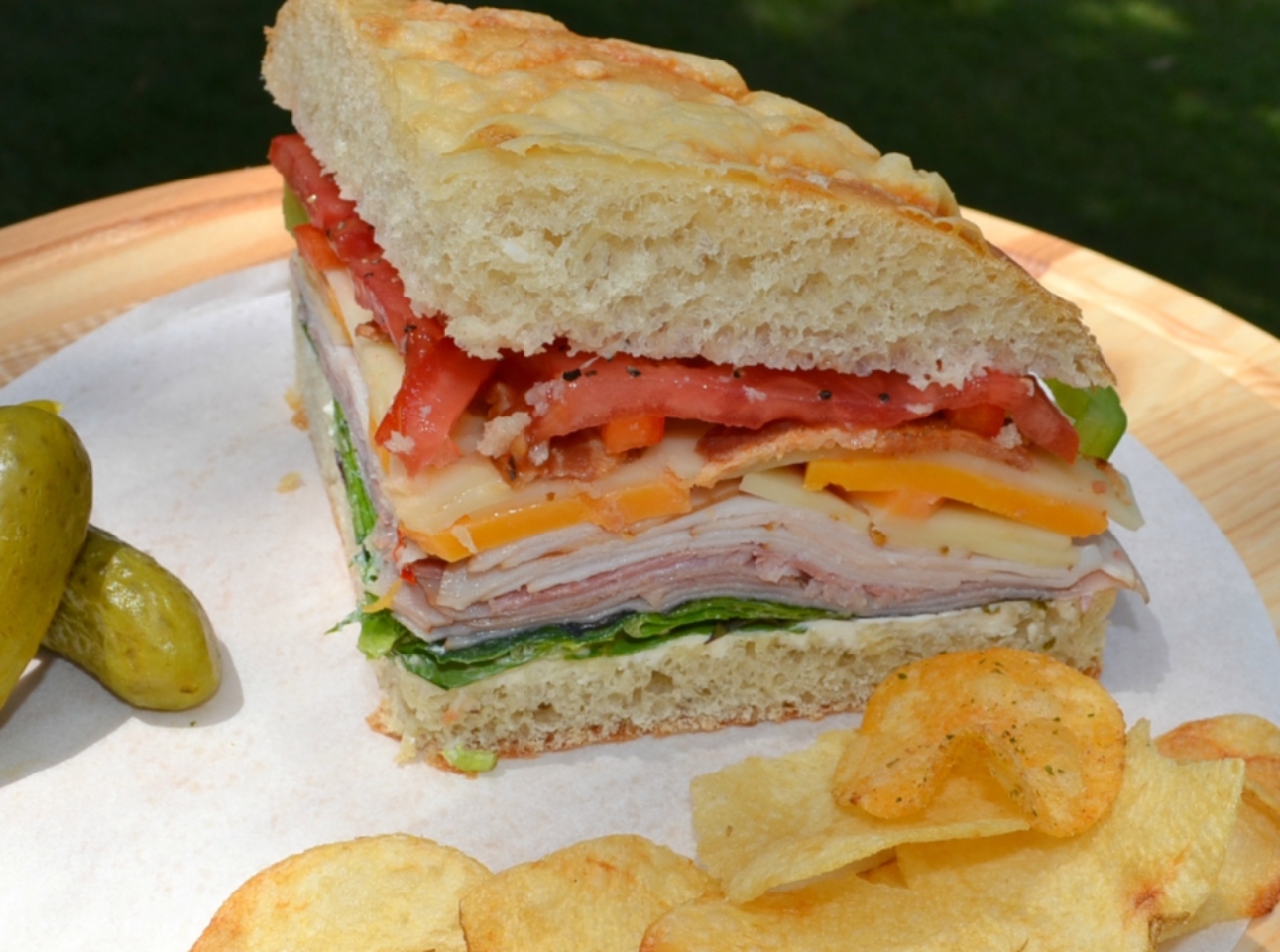 Cut into wedges and serve with chips or any side dish you prefer.  This is a large sandwich, so we cut smaller pieces to actually eat.  I made one of these and took to a friend for their lunch. It was easy to wrap and transport.
PICNIC FOCCACIA SANDWICH
Ingredients
1 loaf focaccia bread
2 oz chive & onion cream cheese spread
1 1/4 cups spring mix
1/4 lb thinly sliced ham
1/4 lb thinly sliced turkey breast
1/4 lb thinly sliced salami
3 slices pepper jack cheese, cut in half
3 slices pimento Colby cheese, cut in half
3 slices provolone cheese, cut in half
4 slices bacon, cooked
3 slices red bell pepper, thinly sliced then cut in half
3 slices green bell pepper, thinly sliced then cut in half
3-4 slices tomato, thinly sliced
salt & pepper
1/3- 1/2 cup zesty Italian dressing
Instructions
Slice bread in half horizontally. Spread cream cheese on the bottom half. Place bread loaf on baking sheet and warm in 350 degrees oven for about 3-4 minutes to soften bread.
Place bottom half on a cutting board or serving platter. Arrange spring mix over the cream cheese.
Arrange meats over the spring mix.
Arrange cheese slices over the meat.
Top with bacon slices, red and green peppers, and tomatoes. Season with salt & pepper as desired.
Drizzle desired amount of dressing over the sandwich. Add top half of bread. Cut into wedges and serve immediately. (If not serving immediately, do not add dressing. Wrap sandwich in cling wrap and refrigerate.)
© 2023 Copyright GRANDMA HONEY\\\\\\\'S HOUSE
This recipe was shared on Weekend Potluck@ Sweet Little Bluebird.
Check this blog out for so many amazing recipes each week,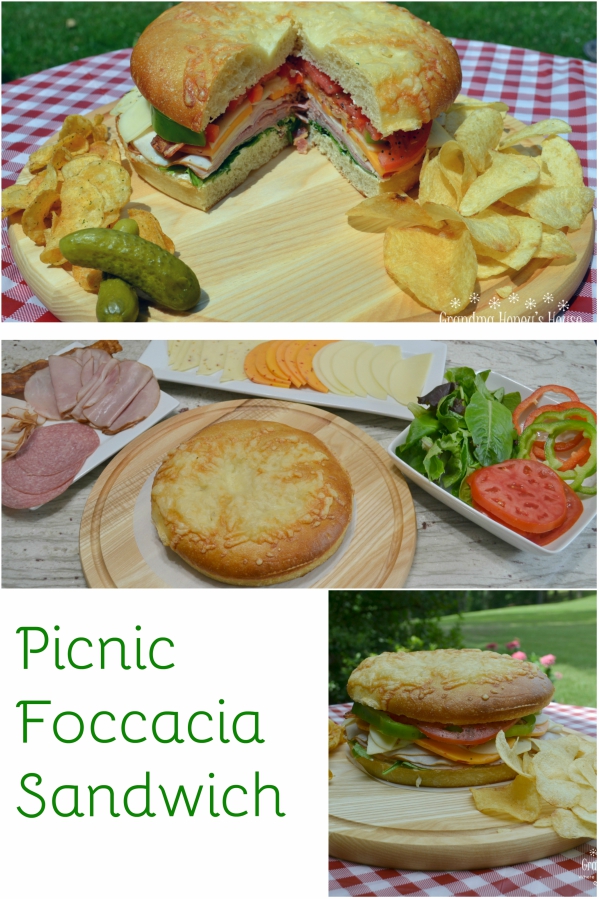 Please follow and like us: