Jump to recipe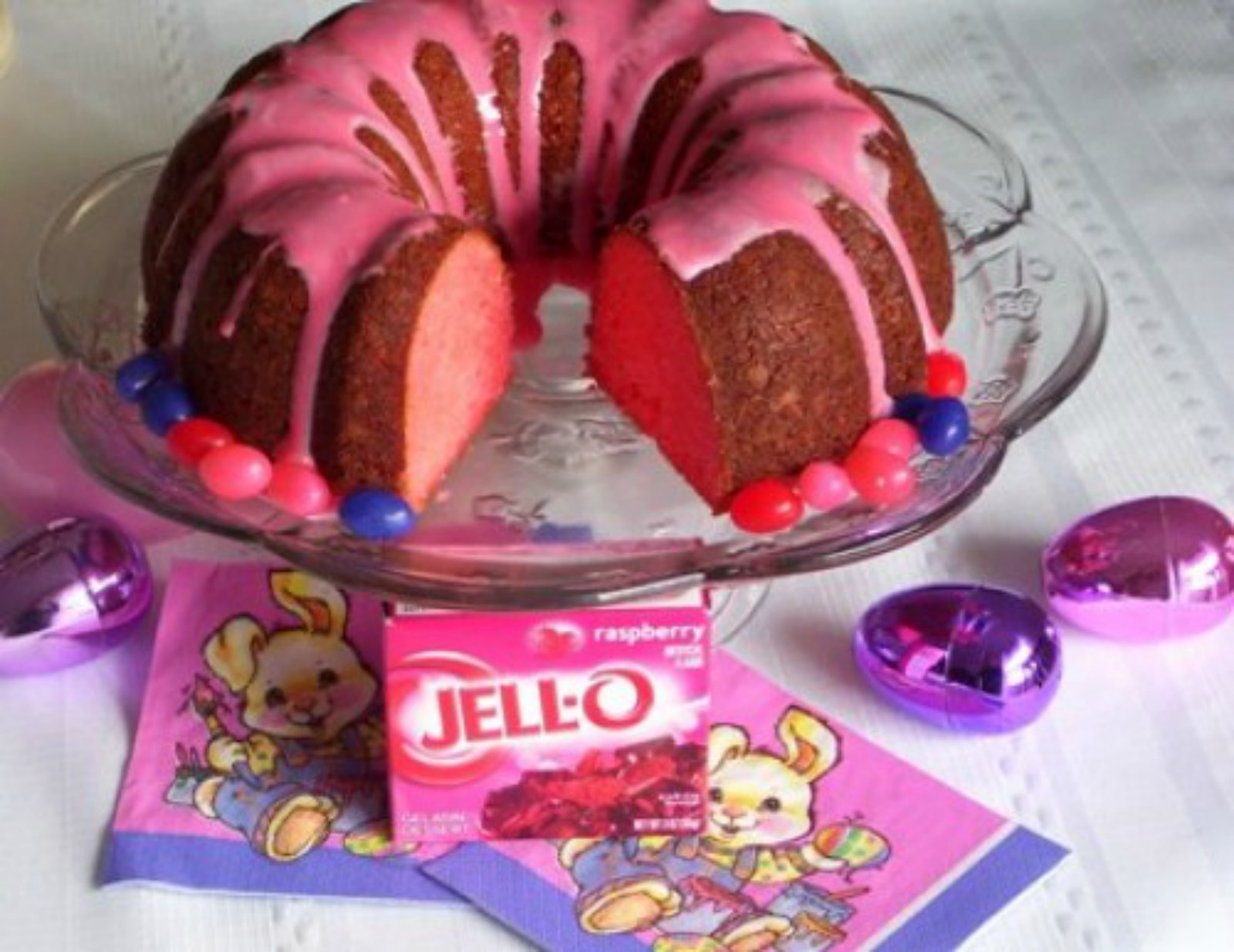 Easter is just a few weeks away. Here is a fun treat to make for any get together.
This is a very easy, colorful and delicious cake to make for your grandchildren (or children) for Easter.
I created this for a JELL-O baking contest a few years ago.  It did not win the contest, but won my grandchildren's praise.
EASTER AND THE PINK VELVETEEN RABBIT CAKE
Ingredients
no stick baking spray with flour
1 (18.25oz) box white cake mix
4 large eggs
1/2 cup water
1/2 cup vegetable oil
1/2 cup mascarpone cheese (or sour cream)
1 (3oz) box Raspberry Jell-O
3/4 cup confectioner sugar
1-3 tablespoons milk
1- 2 drops pink or red food coloring, or paste
Easter candy to garnish
Instructions
Preheat oven to 350 degrees F. Liberally spray a 10 cup bundt cake pan with no stick baking spray.
In a large mixing bowl, place the cake mix, eggs, water, oil, mascarpone cheese and jello.
Beat on medium speed of an electric mixer for 3 minutes. Pour and spread evenly in the bundt cake pan.
Bake for 40-45 minutes or until cake tester (or toothpick) comes out clean. Remove from the oven and cool on a wire rack for 10 minutes.
Invert the cake onto a serving platter and carefully remove the pan. Allow to cool about 15 minutes.
In a medium size bowl, stir together the confectioner sugar, food coloring, and enough milk to make a smooth glaze. Start with 1 tablespoon at a time. Drizzle over the cake.
Garnish with the Easter candy. Serves 12
© 2023 Copyright GRANDMA HONEY\\\\\\\'S HOUSE
Please follow and like us: