Jump to recipe
This Hearty Chicken-Vegetable Stew will warm your soul on a cold winter's day.  
A few weeks ago, just about everyone I knew seemed to be sick.  My husband and my mother-in-law were in competition to see who could feel the worse.  I told them that I was going to come up with a new recipe that would cure all of their ailments.  It took a trip to the doctor for both of them to accomplish that, but this Hearty Chicken–Vegetable Stew was something they enjoyed eating.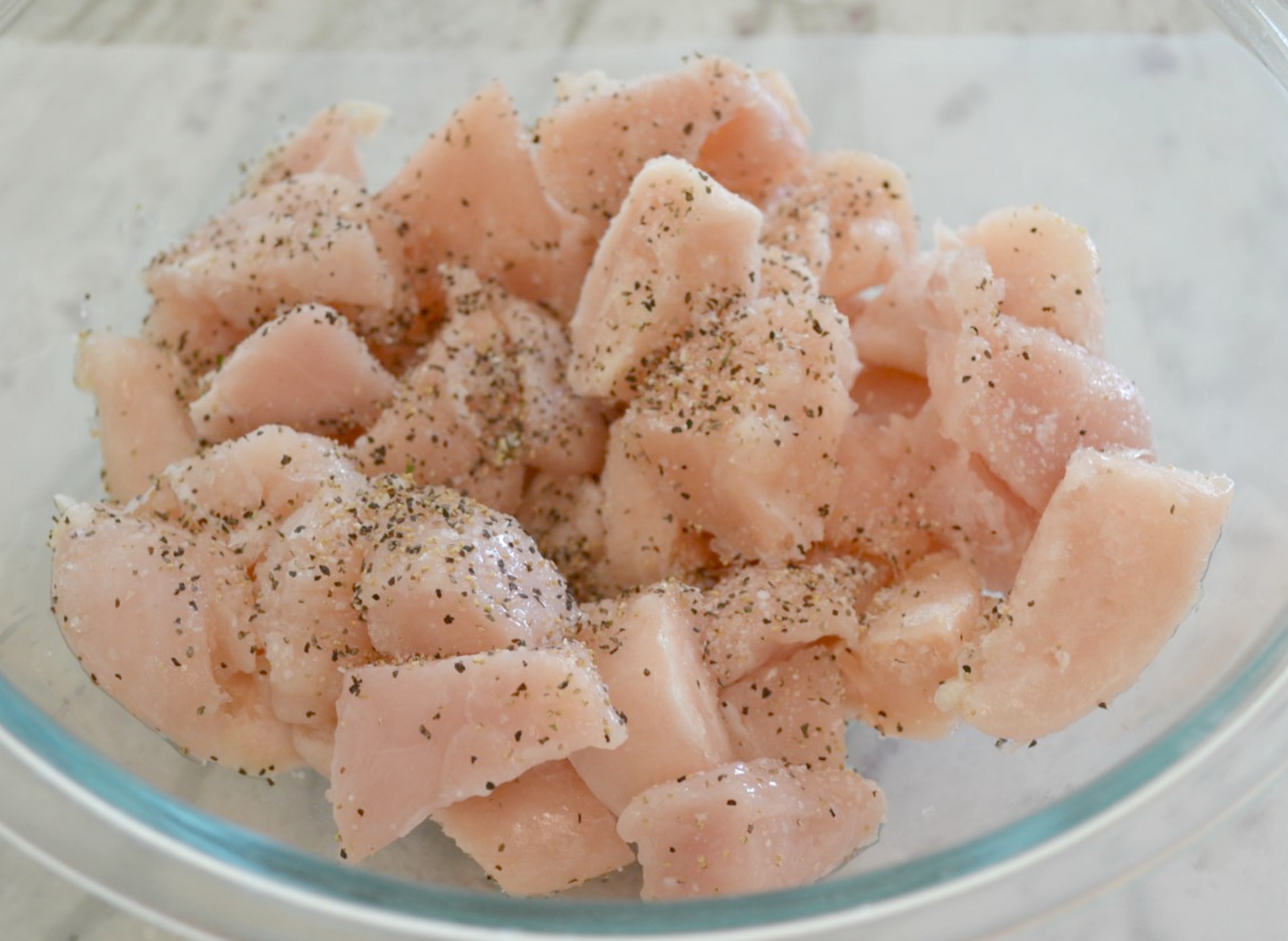 I started by cutting some boneless, skinless chicken tenderloins into bite sized cubes.  Heat olive oil in a large dutch oven, and brown the chicken.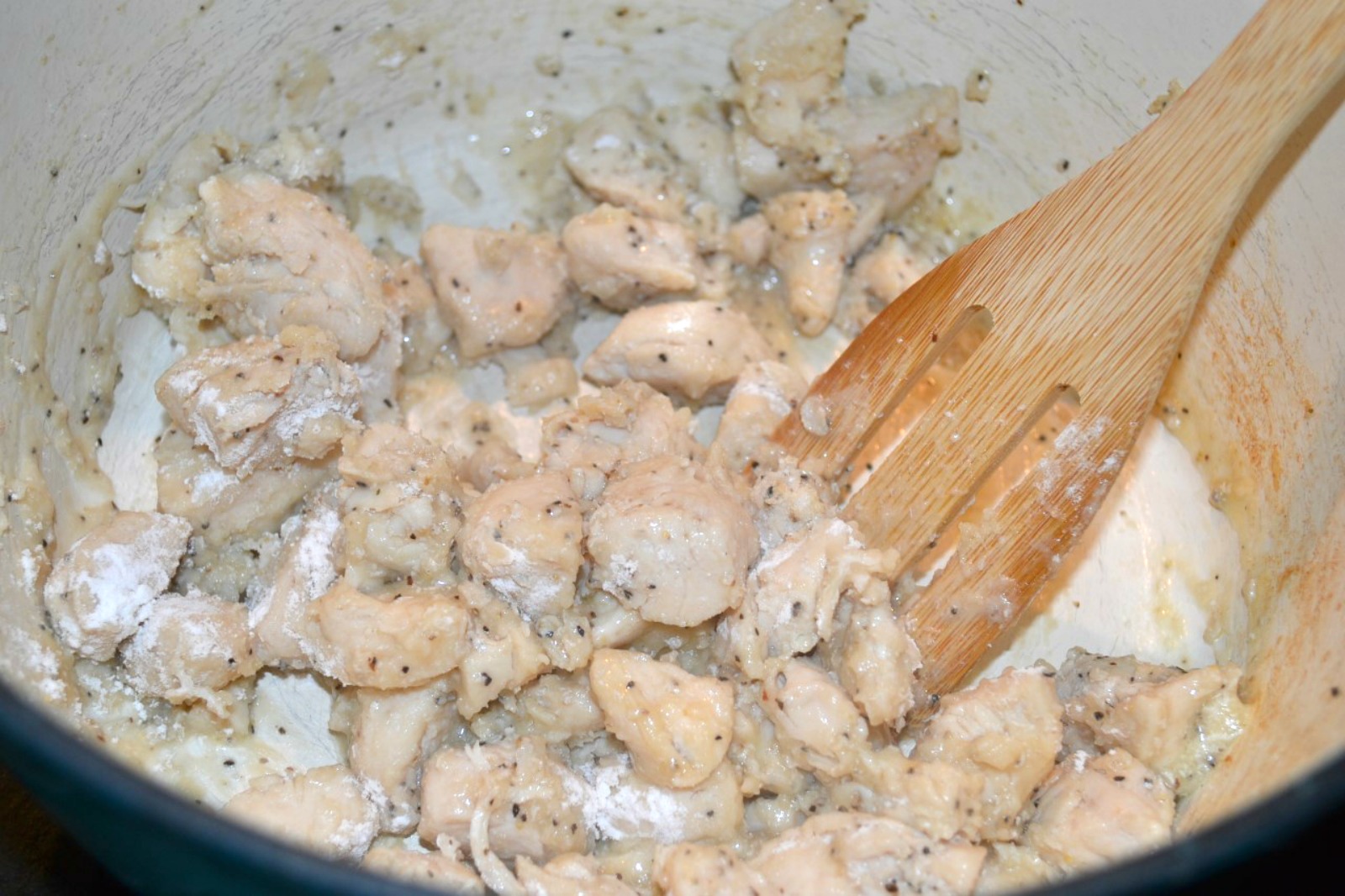 Sprinkle some flour over chicken to make a thickening.  Stir in chicken broth.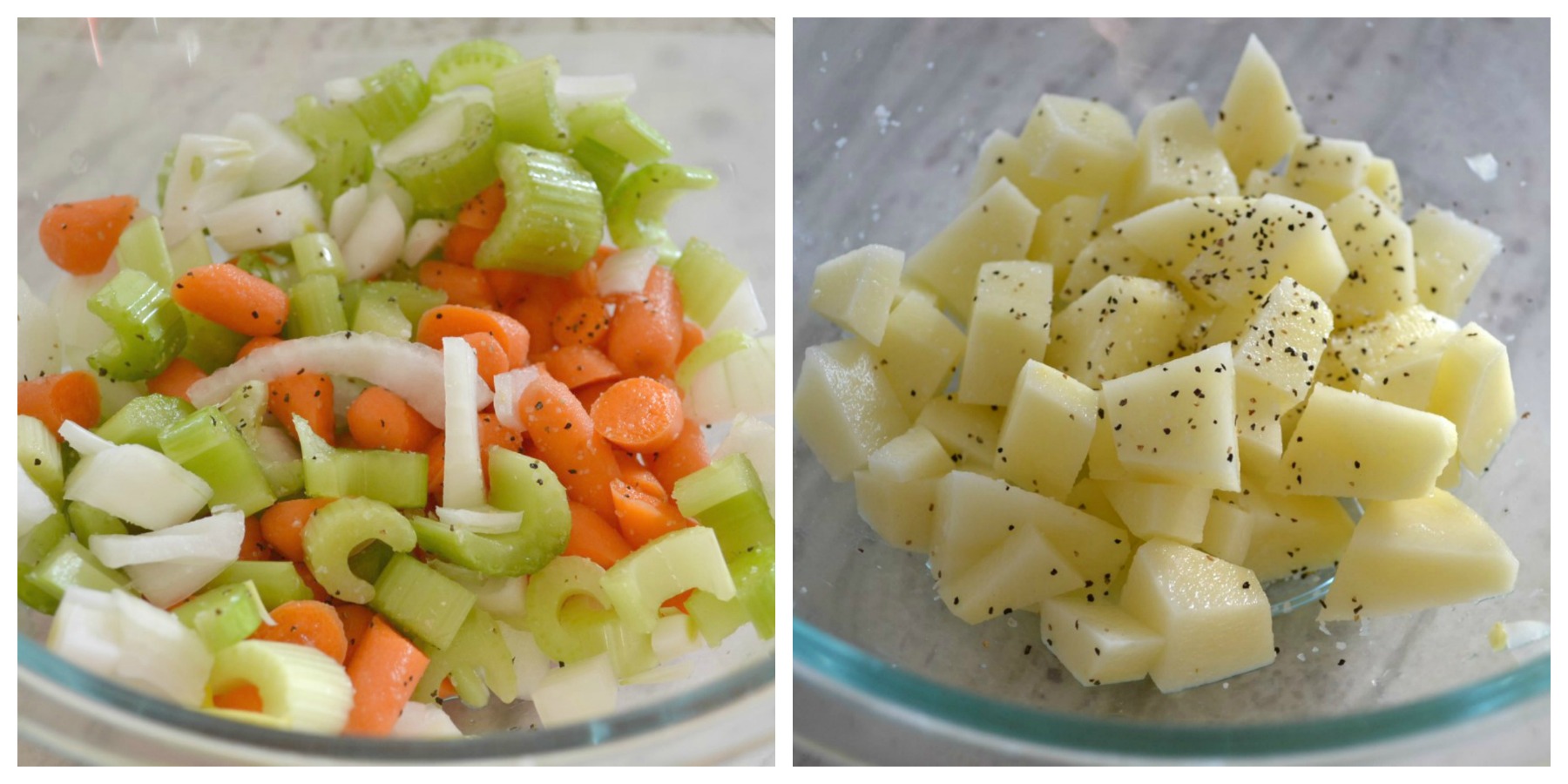 Season the celery, carrots, onions and potatoes and add to pot.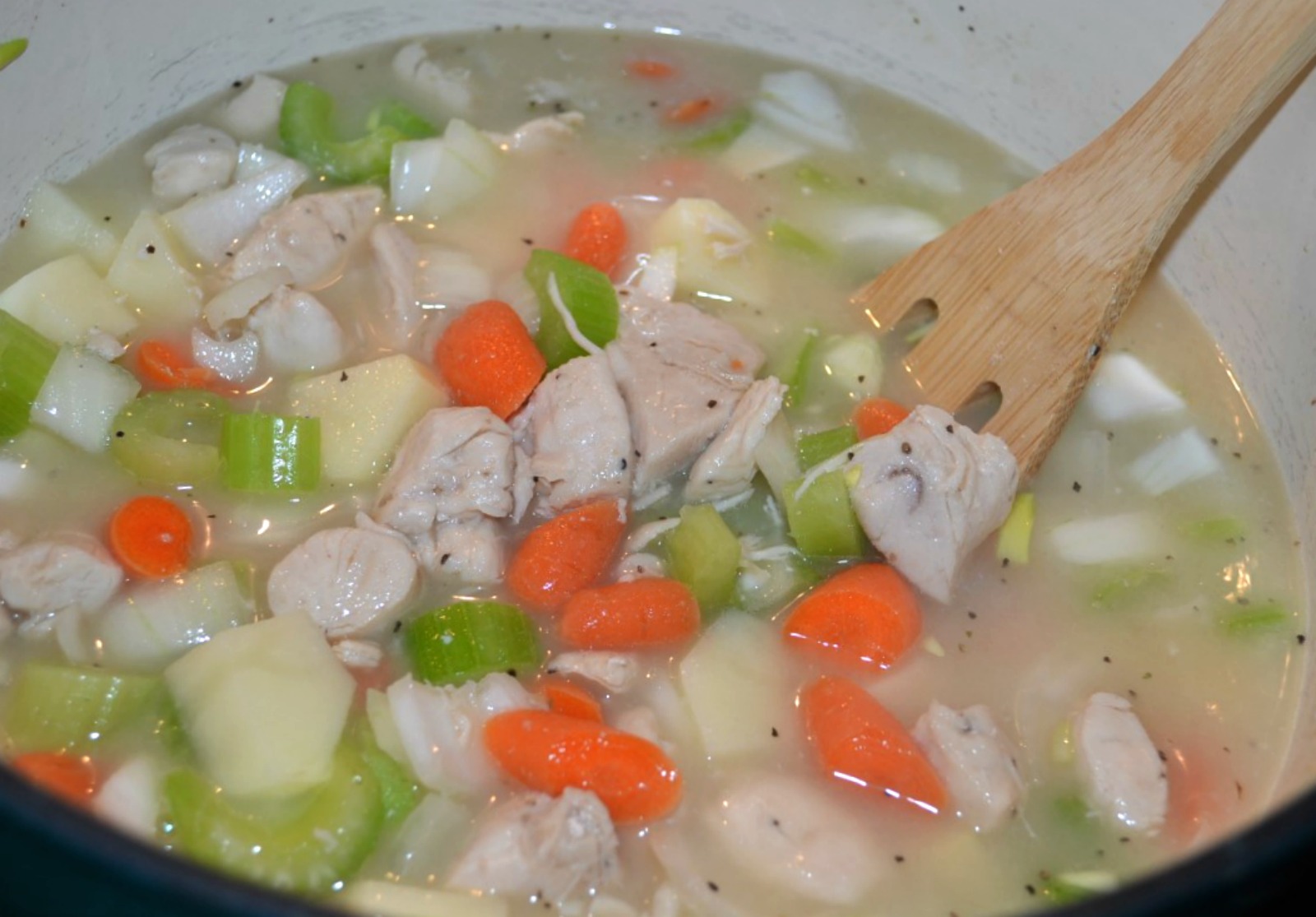 Simmer until all veggies are tender.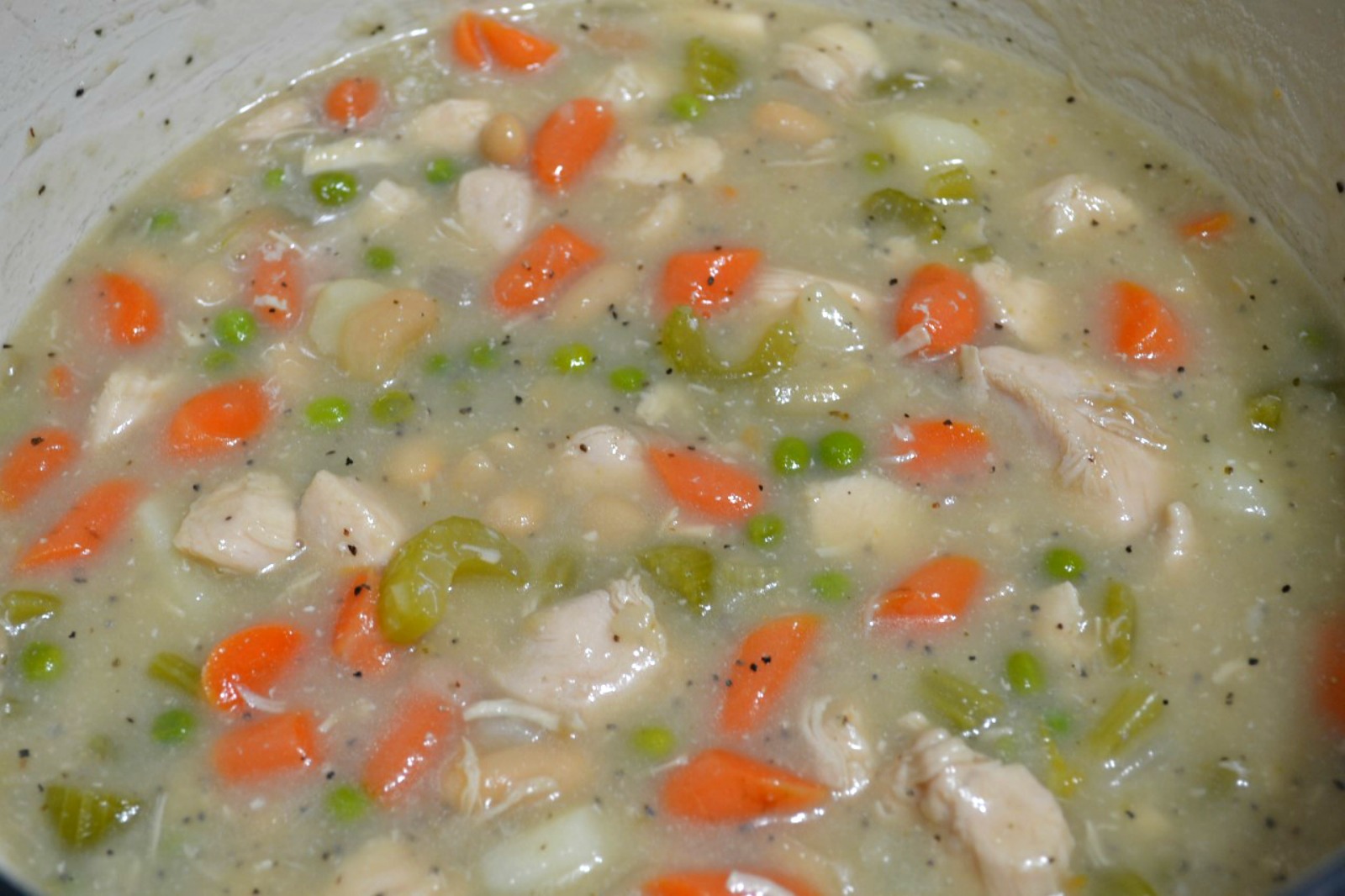 Stir in frozen peas and a can of white cannellini beans.
I made the stew a few hours earlier than we needed it to allow the flavors to blend.  Heat over a low heat, stirring frequently prior to serving.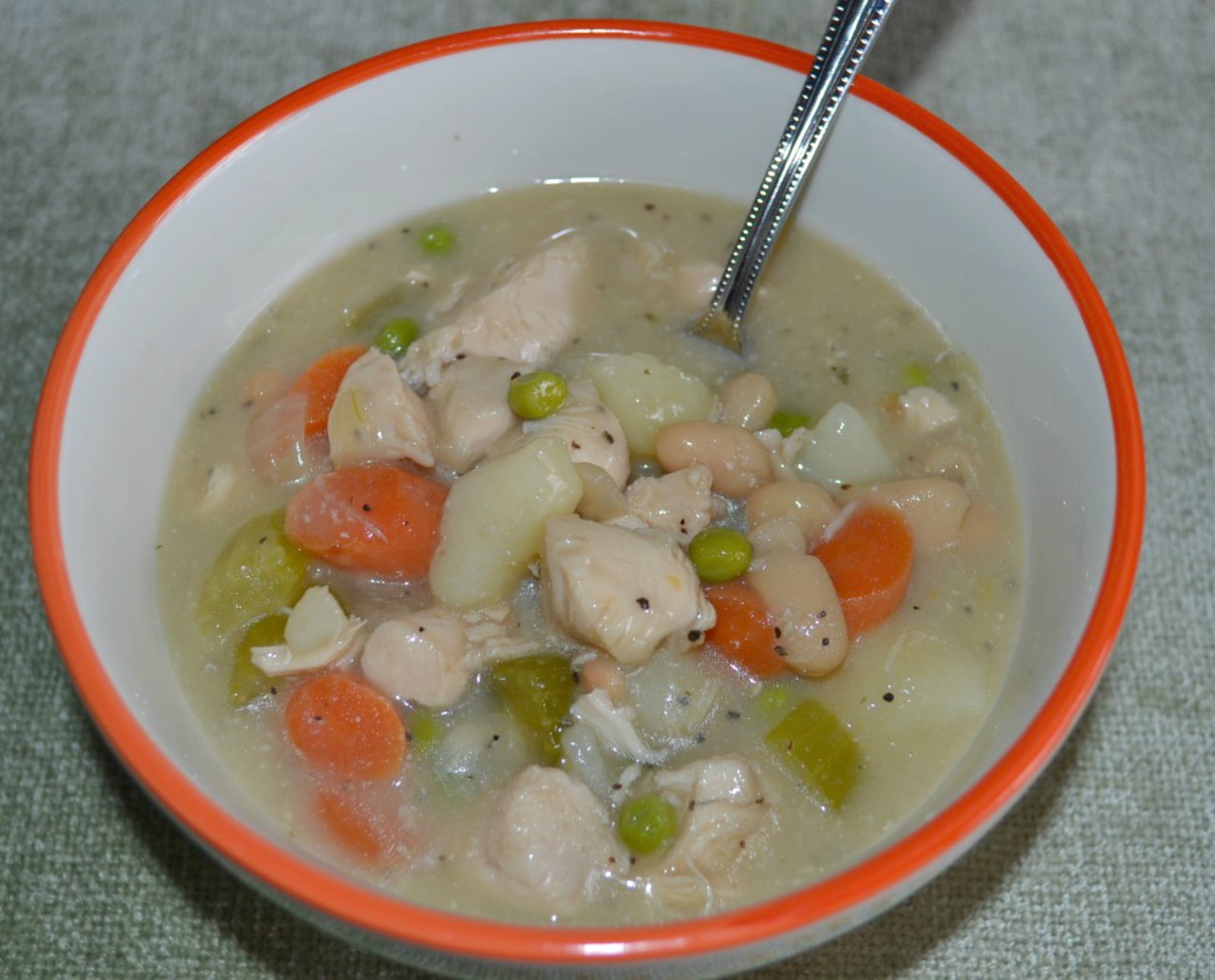 This is a thick, hearty stew and a great addition to  your wintertime  menus.  Serve with warm biscuits or crusty bread.
HEARTY CHICKEN-VEGETABLE STEW
Ingredients
1 Tablespoon olive oil
2 Tablespoons butter
4 cups chicken tenderloins (or skinless breast) cut in bite size cubes
2 teaspoon kosher salt
1 teaspoon coarse black pepper
1 teaspoon garlic salt
1/4 cup all purpose flour
3-4 cups chicken broth
1 cup celery, chopped
1 cup carrots, chopped
1/2 medium onion, chopped
1 cup potatoes, peeled and cut in bite size cubes
1 cup frozen green peas
1 can (15.5oz) white cannellini beans, drained and rinsed
Instructions
Heat oil and butter in a large dutch oven, over a medium heat. When butter is melted, add the chicken. Season with a third of the salt, pepper, and garlic salt. Cook until lightly browned, about 5 minutes, stirring frequently.
Sprinkle flour over the chicken and cook until combined, stirring constantly. Gradually stir in chicken broth. Begin with 3 cups and add more later if too thick.
Season the celery, carrots, onions, and potatoes with one third of the seasonings. Stir into the chicken broth, and bring to a low boil. Reduce to low simmer and cook. uncovered, about 25-30 minutes, stirring frequently. If broth is too thick, add remaining cup of broth.
Stir in the frozen peas and cannellini beans. Check seasonings and add remaining salt, pepper and garlic salt if needed. Simmer 10 minutes. Remove from heat.
May serve now, or allow to set for flavors to blend. Reheat over low heat. Serves 6
© 2023 Copyright GRANDMA HONEY\\\\\\\'S HOUSE
Have a nice day and I hope enjoy this Hearty Chicken-Vegetable Stew.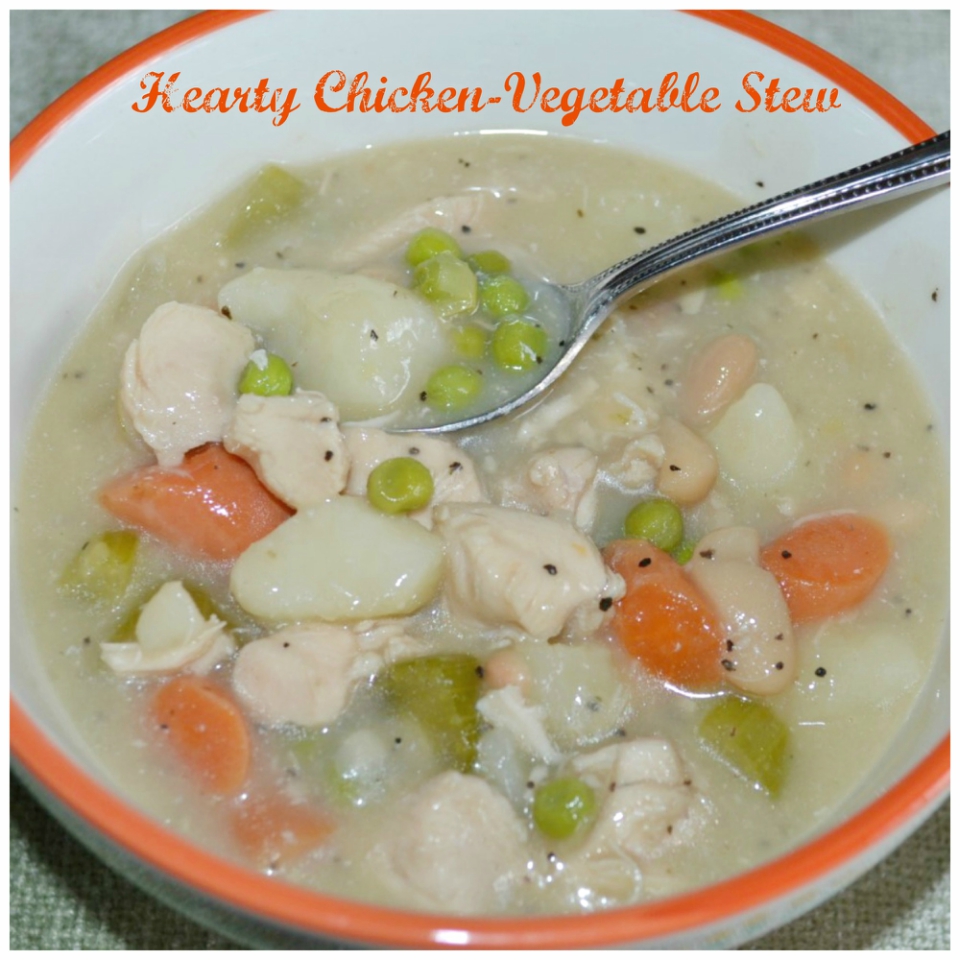 Please follow and like us: