Valentine's Day is one of my grandchildren's favorite holidays. The excitement rates right up there with Christmas. I wanted to share some Valentine's Day tips and sweet treats that I use to make it special for them.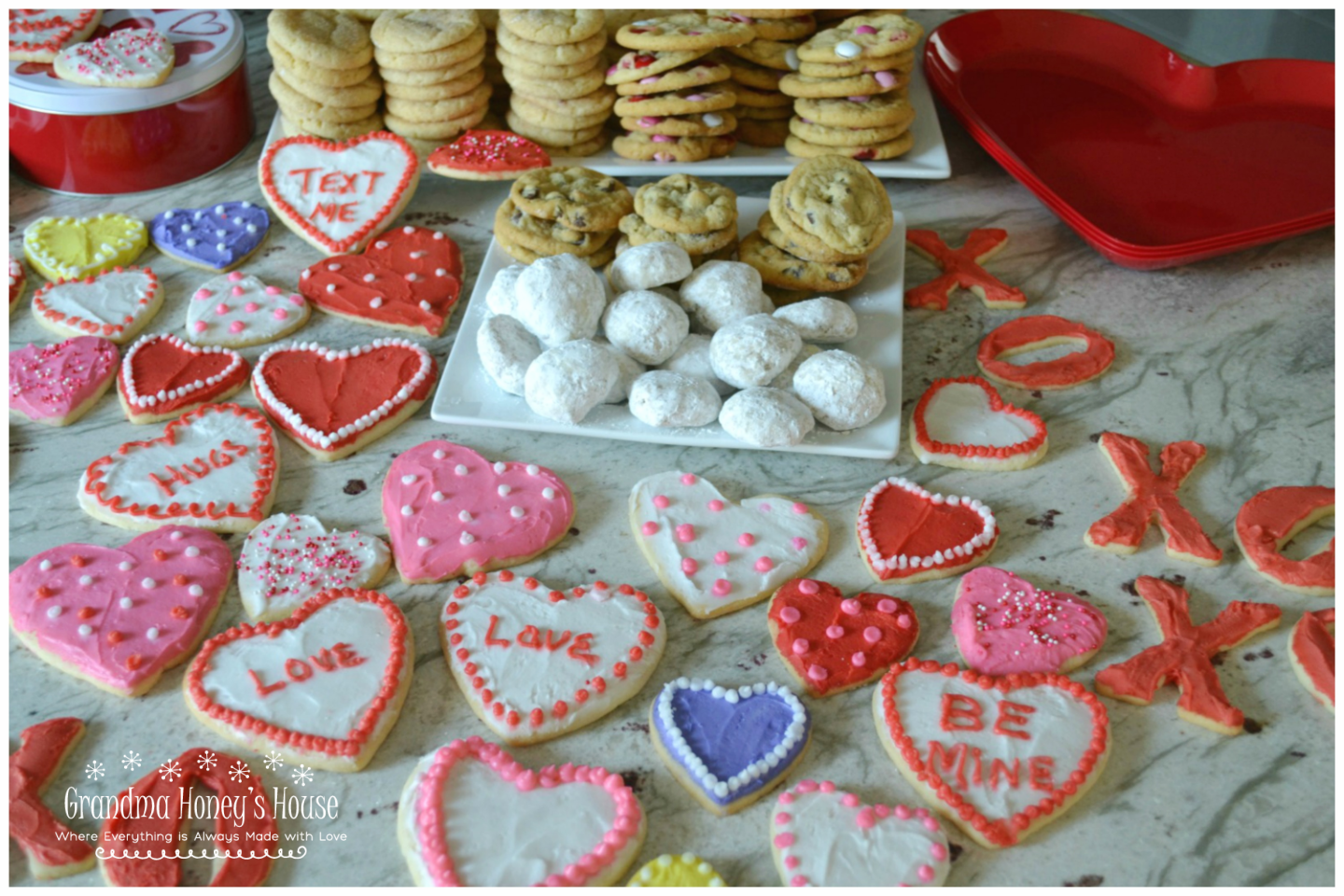 One of the best Valentine's Day tips I can give, is to let your children or grandchildren be involved in the decorating and making treats.
The first thing I recommend is to make a trip to your local Dollar Tree. I think everyone has one of these nearby and if you have not been there, check it out. Go early while they have a great selection. These stores are perfect for decorating items for any occasion. It is truly amazing what you can do for about $30. Here are some of the items that I saw in my local store.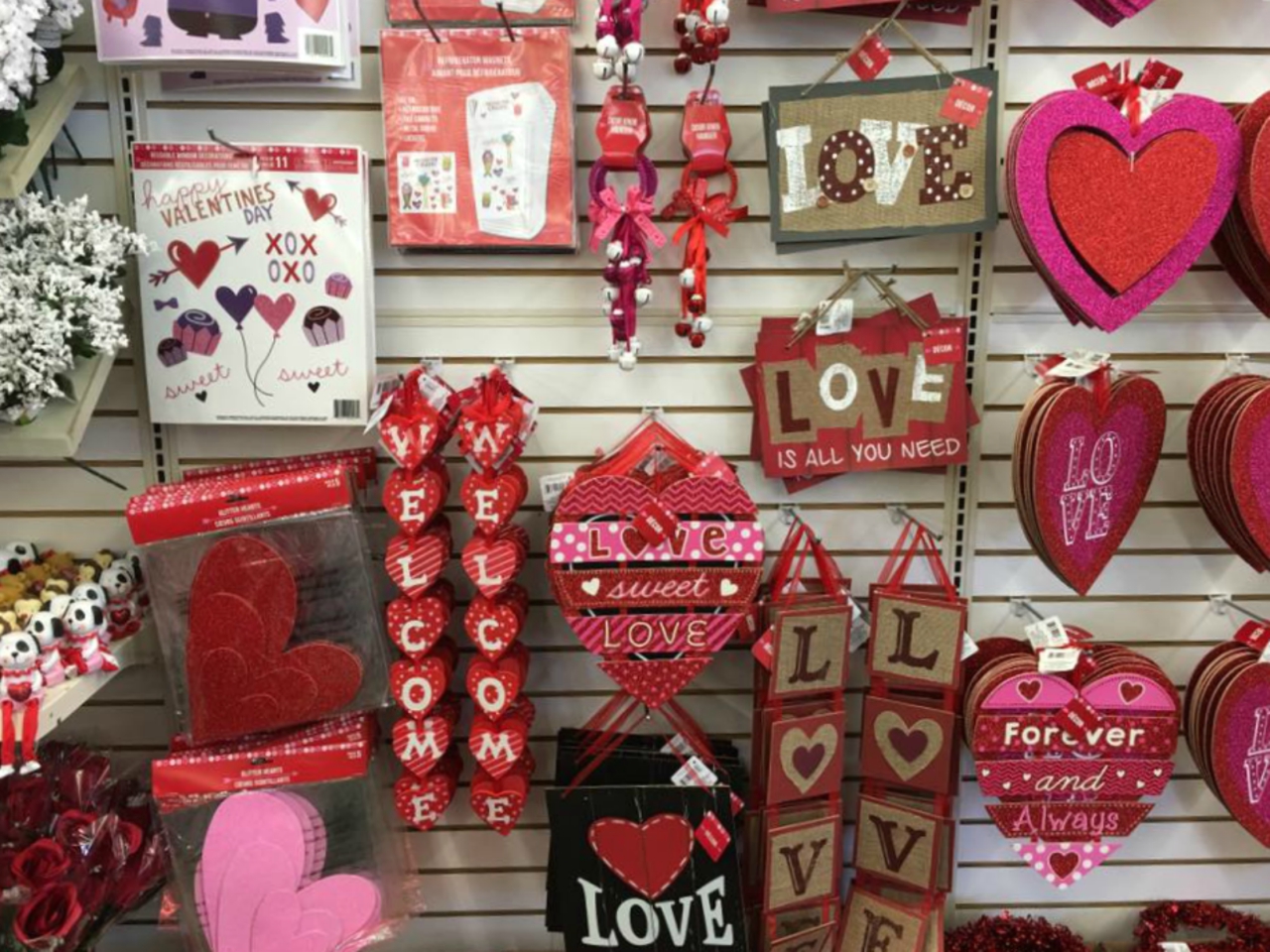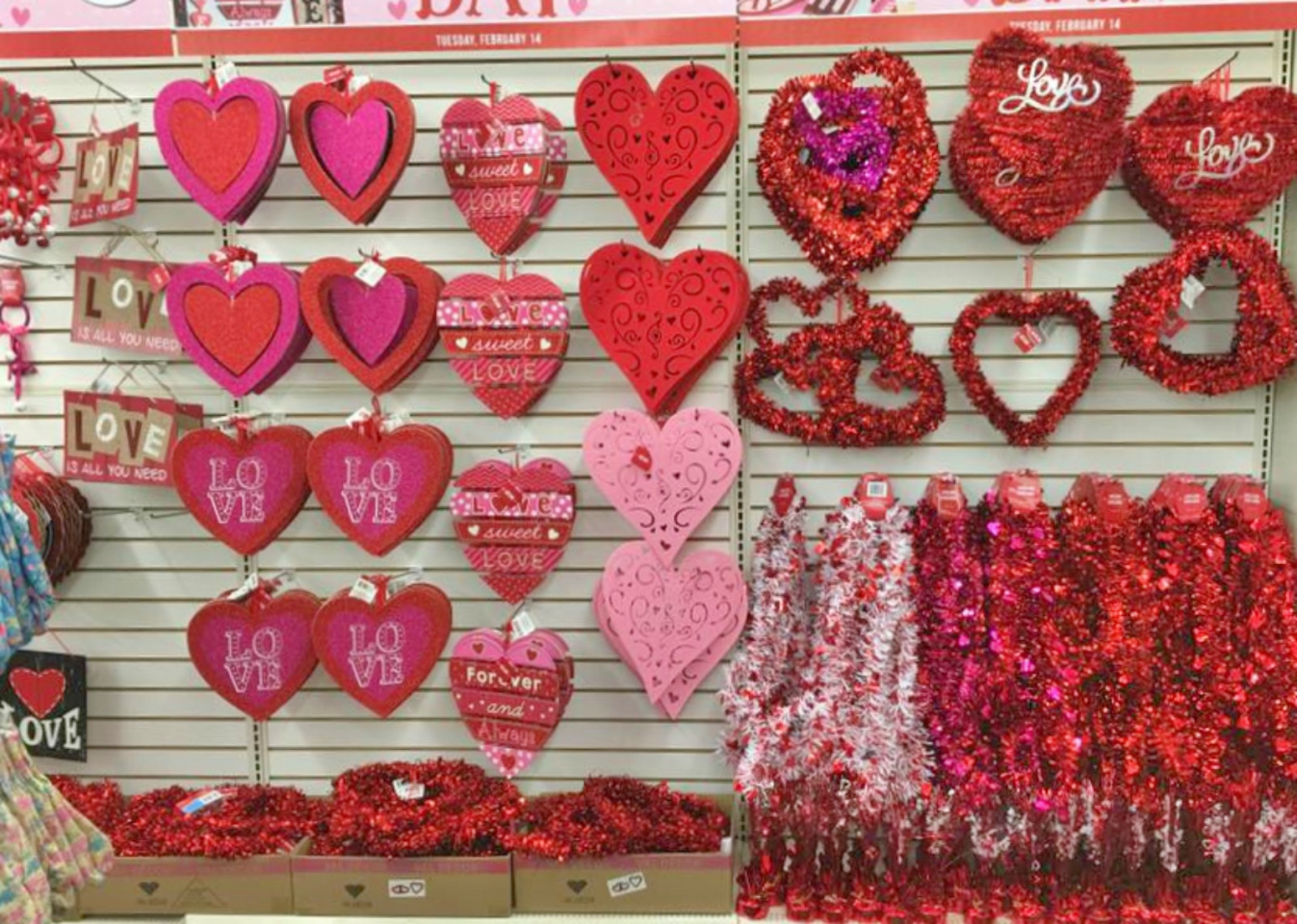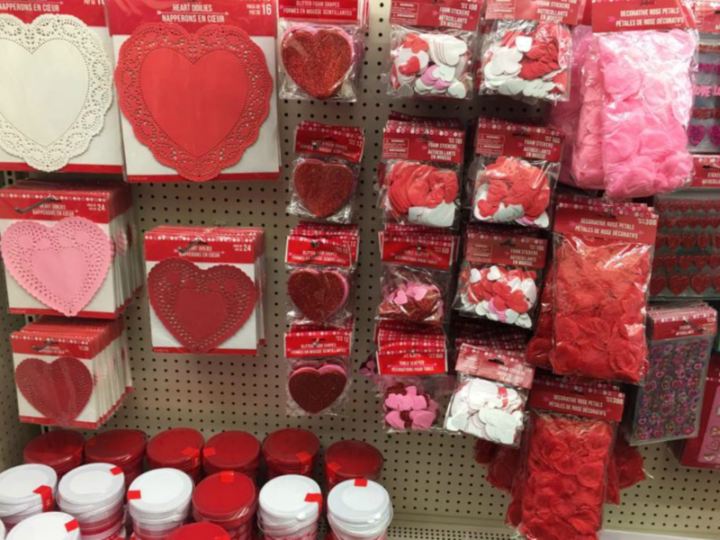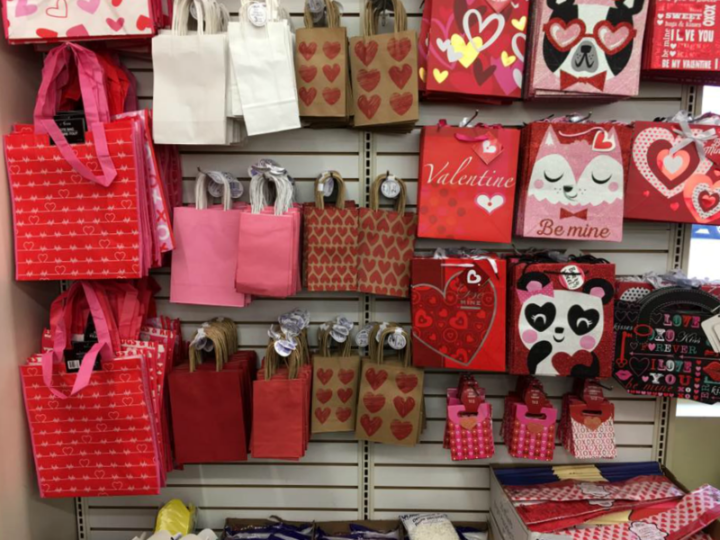 These are the decorations that I purchased and created a little party area in our basement. It is always fun if you have a little help with the decorating.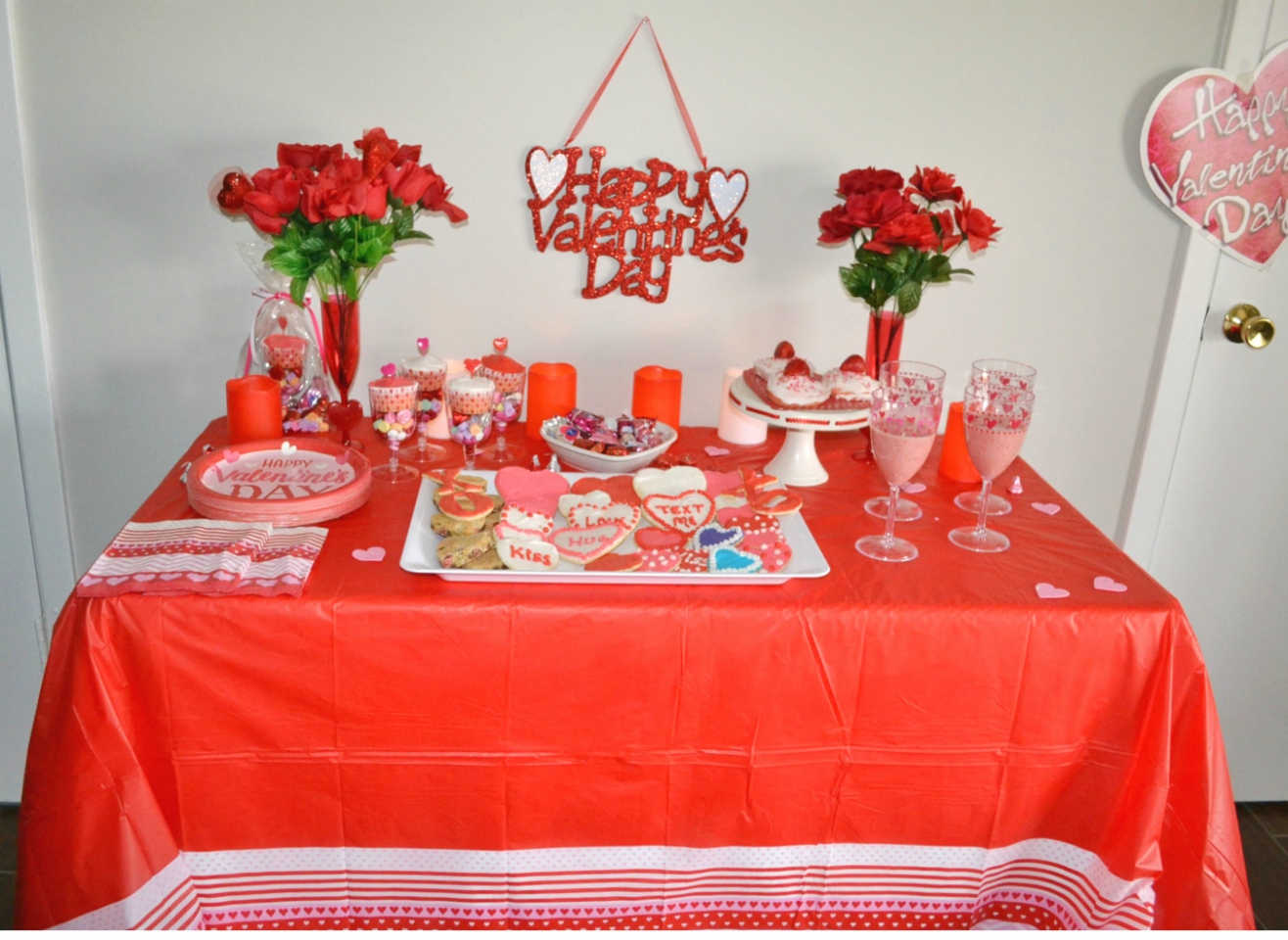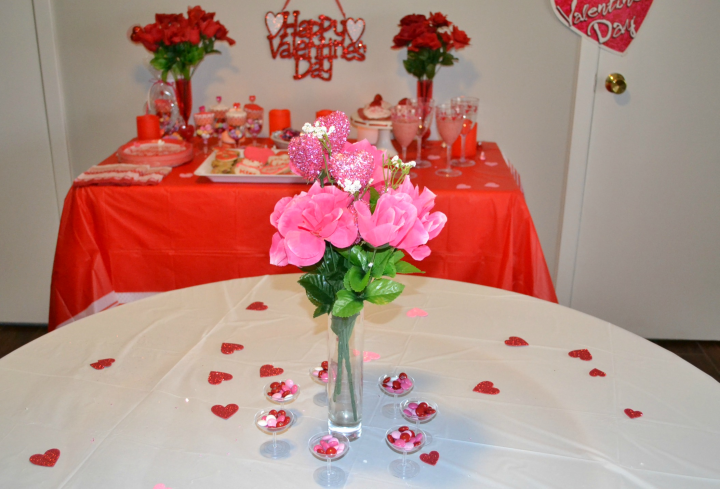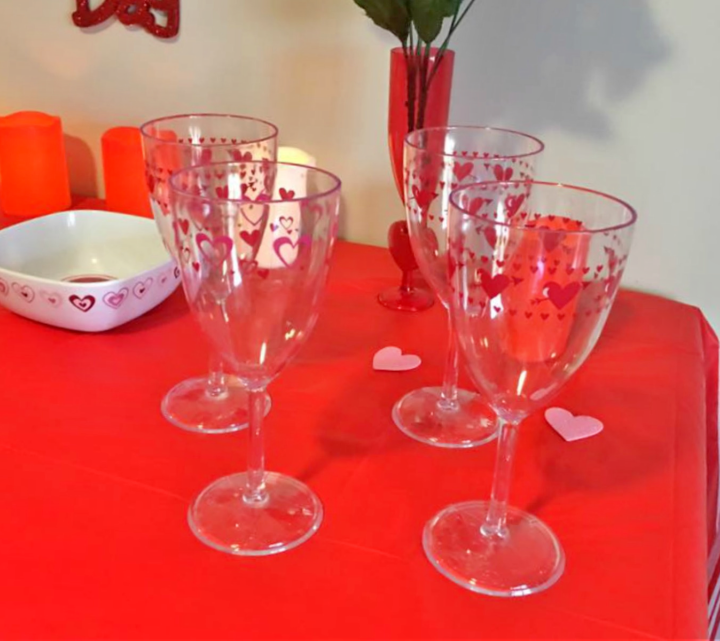 I loved the cute glasses, plates and napkins, and the LED candles.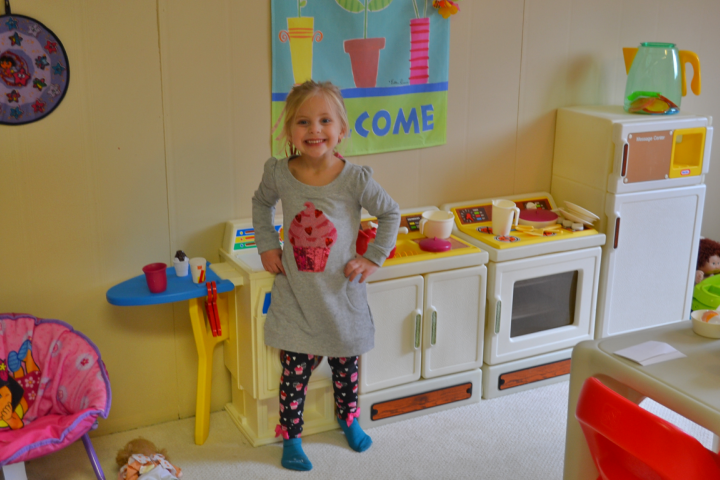 Last week, our county had a snow day from school, so my 4 year old grand daughter came over for a few hours to help with Valentine's Day treats.
No matter how old my grandchildren get, I will always love to make Valentine's Day treats for them, both sweet and savory.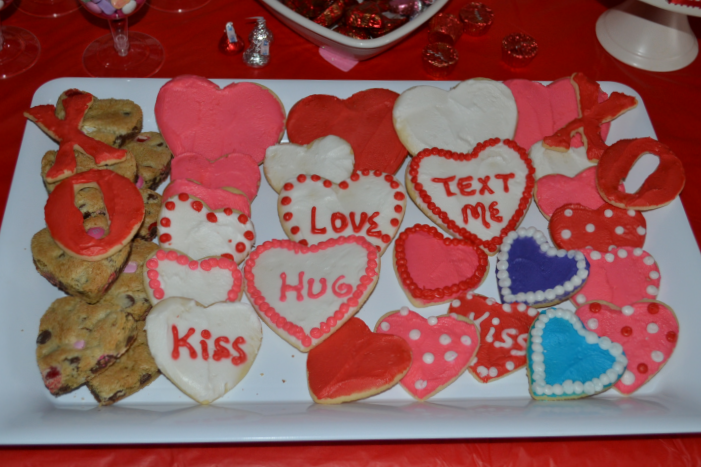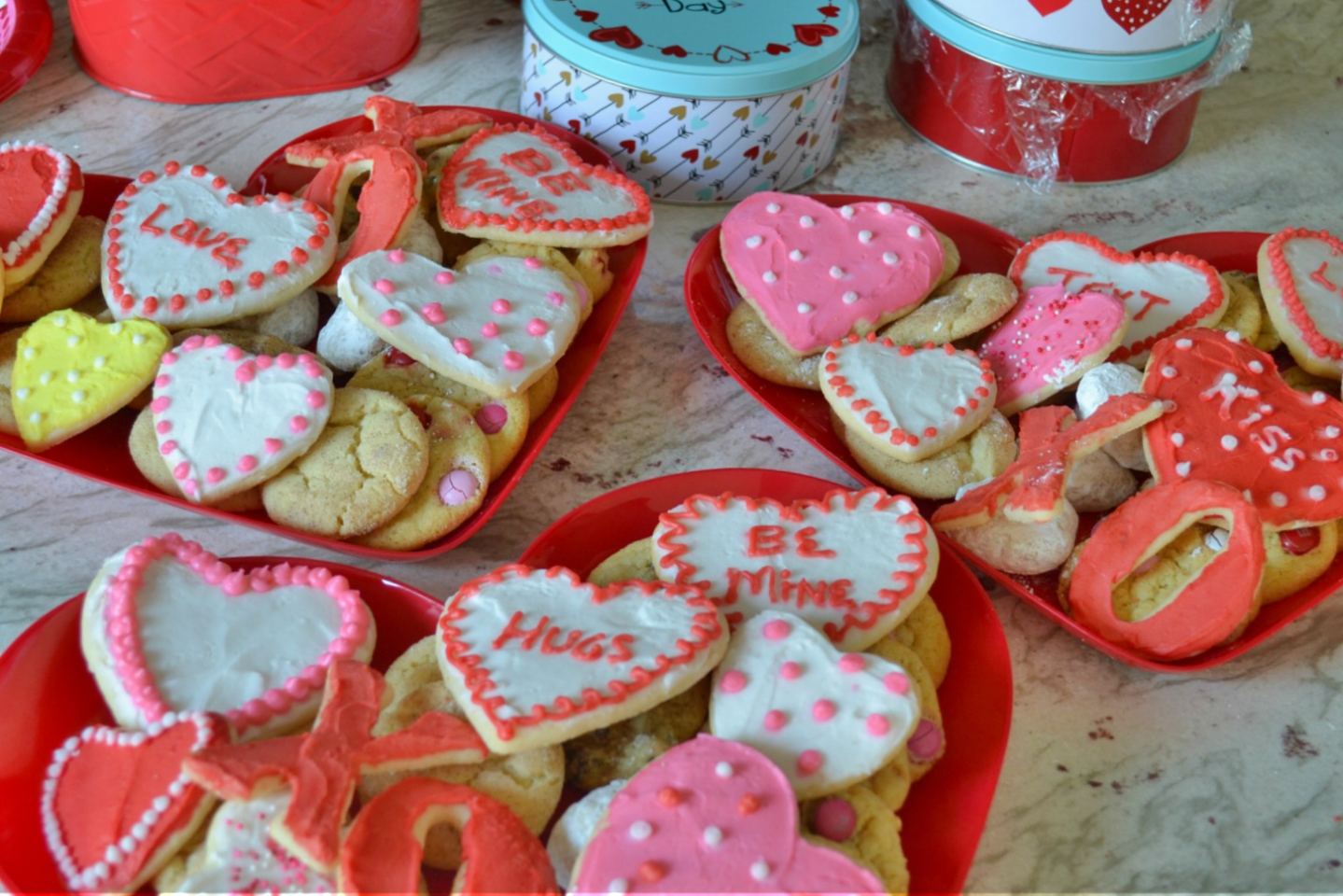 I like to bake a variety of cookies and make them trays. I mail them to the little ones that live in other states. It is so special when I get a picture from their mommy's with the open box and they have a cookie in each hand.
They love the decorated sugar cookies I make. HERE is the recipe that I have used for over 40 years.
Check out the happy look on her face decorating cookies.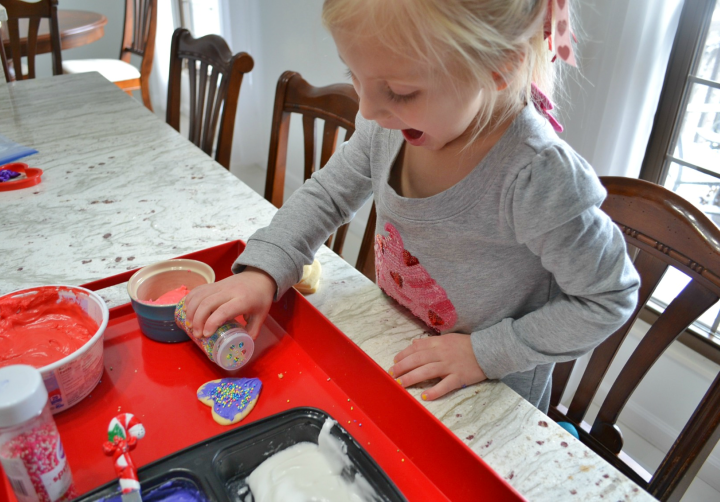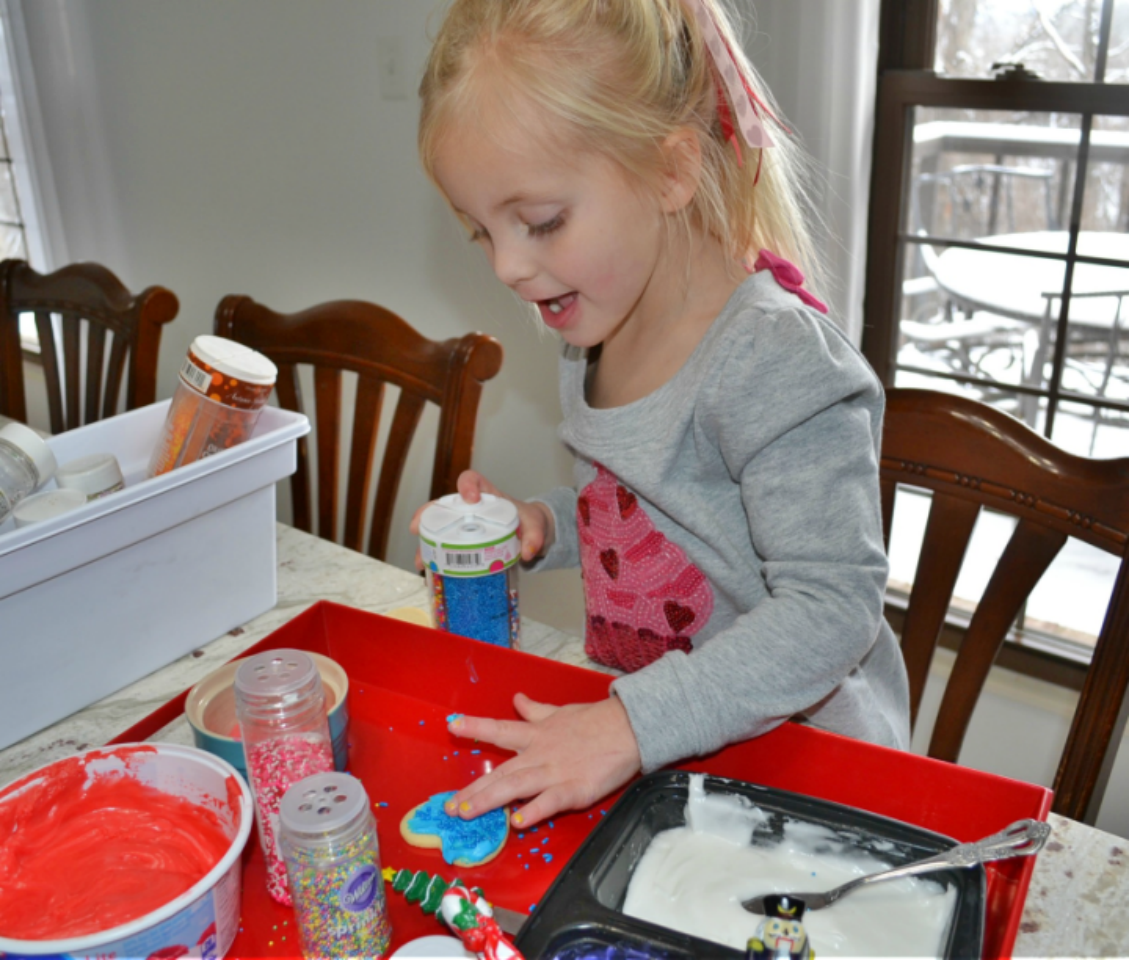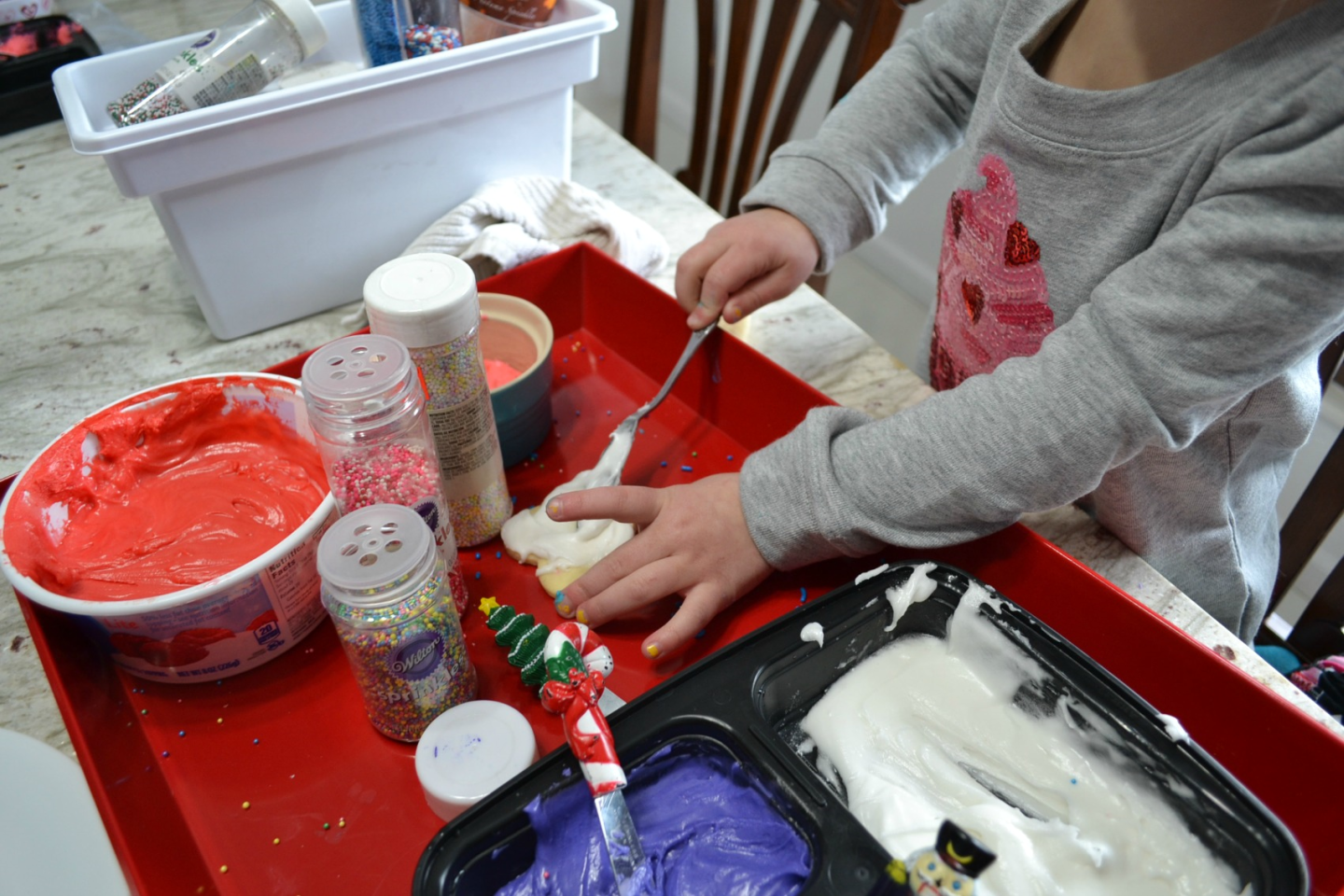 She really enjoys decorating the sugar cookies with icing and LOTS of sprinkles.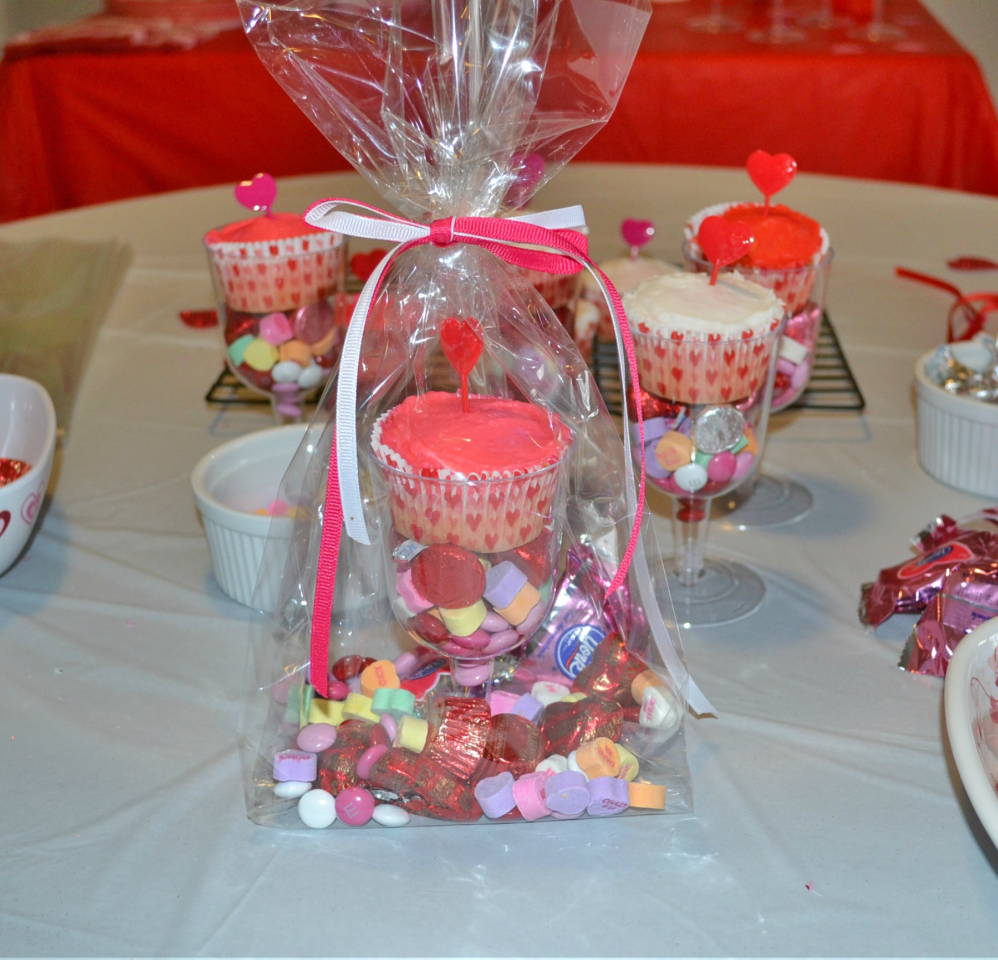 We also like to make cupcake/candy treat bags.
Bake the number of cupcakes you need, frost with your favorite icing, and decorate for the occasion. These can be done very simply and the children love to help with this.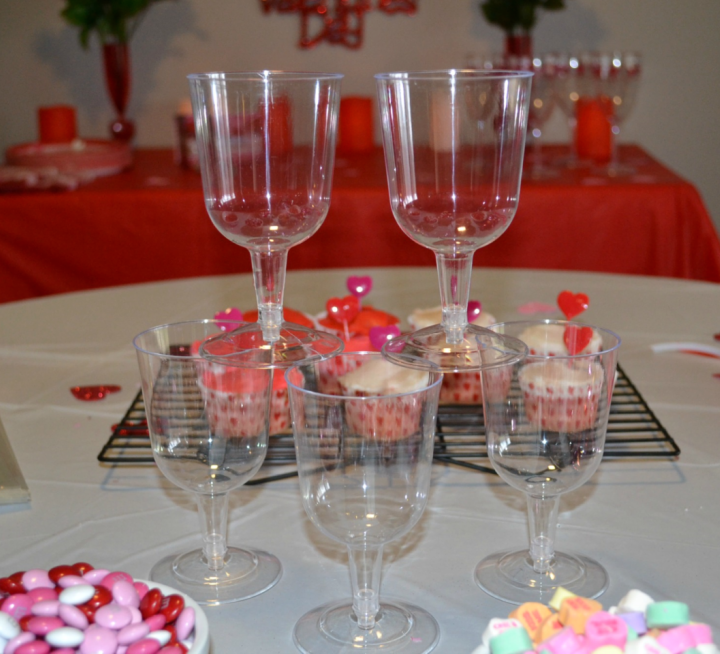 I buy these plastic glasses at the Dollar Store. You get 6 in a package for a dollar. Always pick up extra because they crack easy or sometimes the bottom does not fit correctly.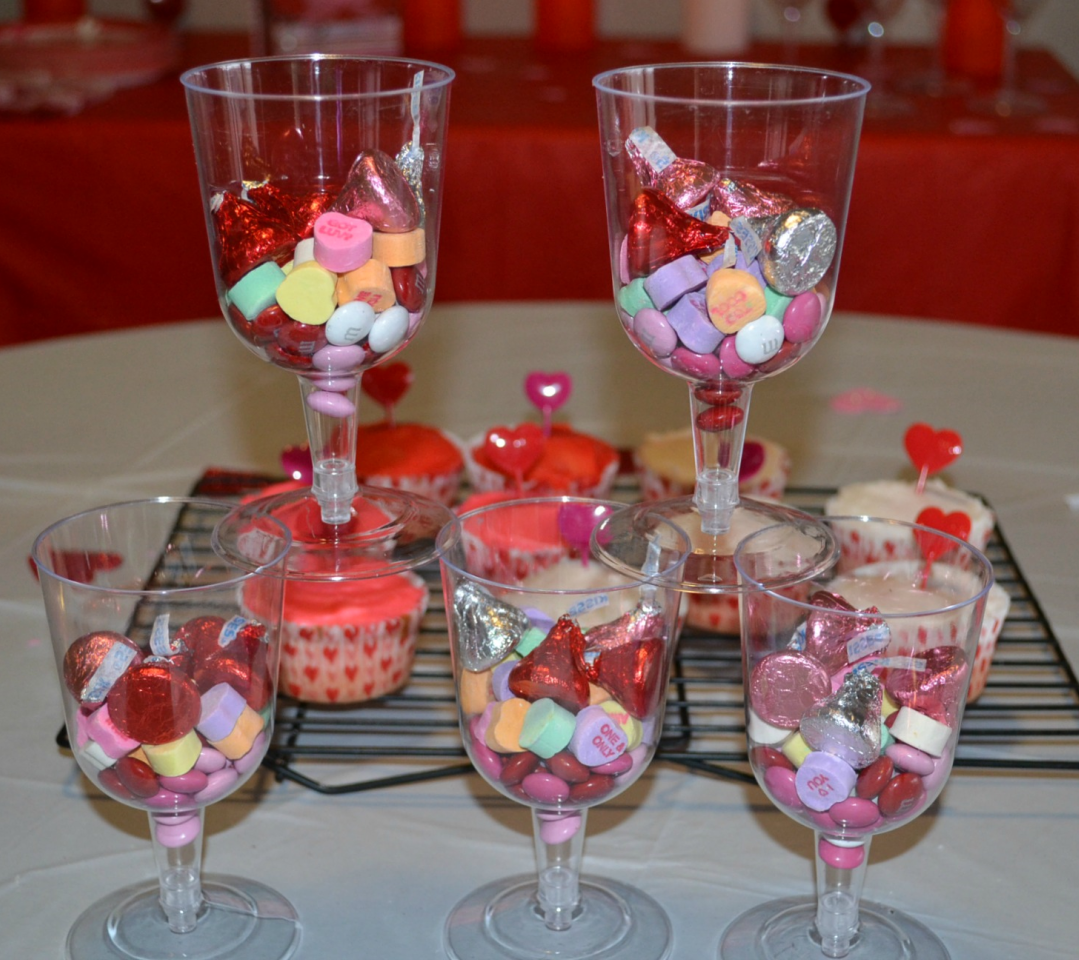 Fill the glasses about 2/3 of the way full of a variety of small candies.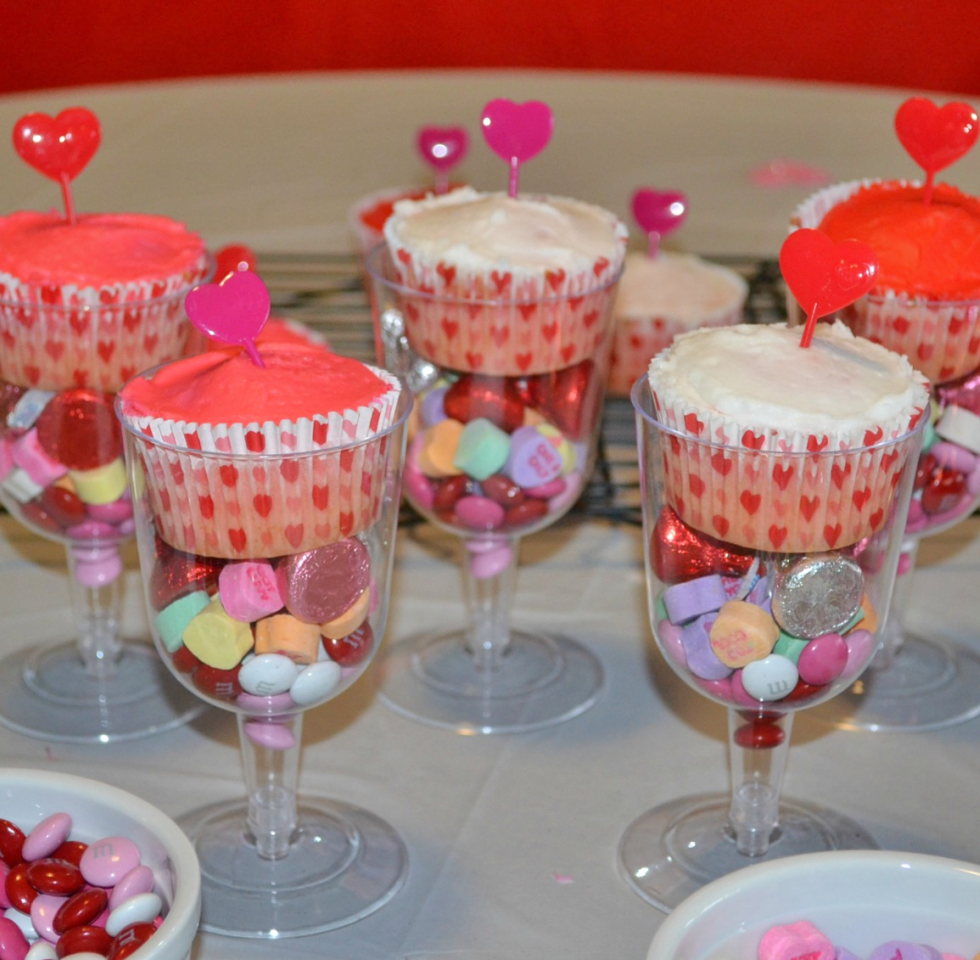 Place a cupcake on top of candy in each glass.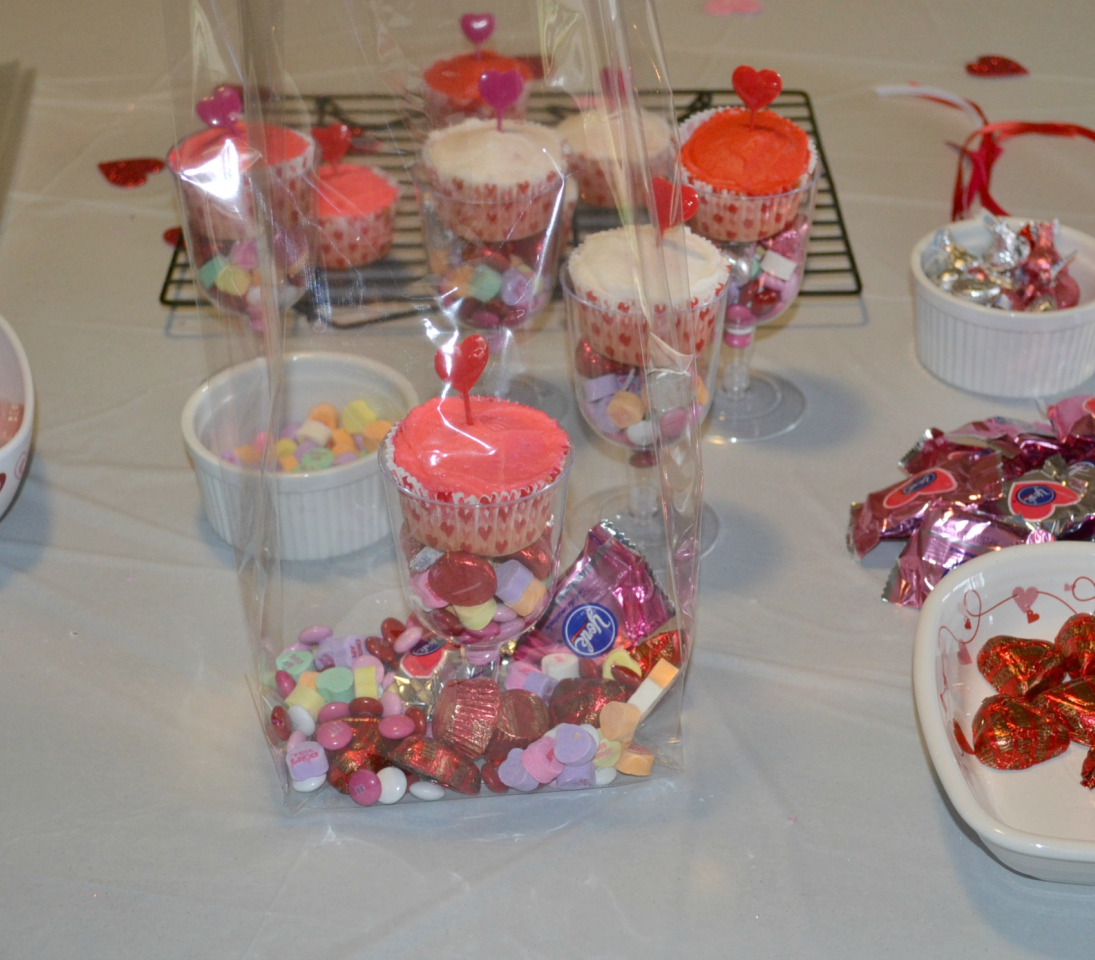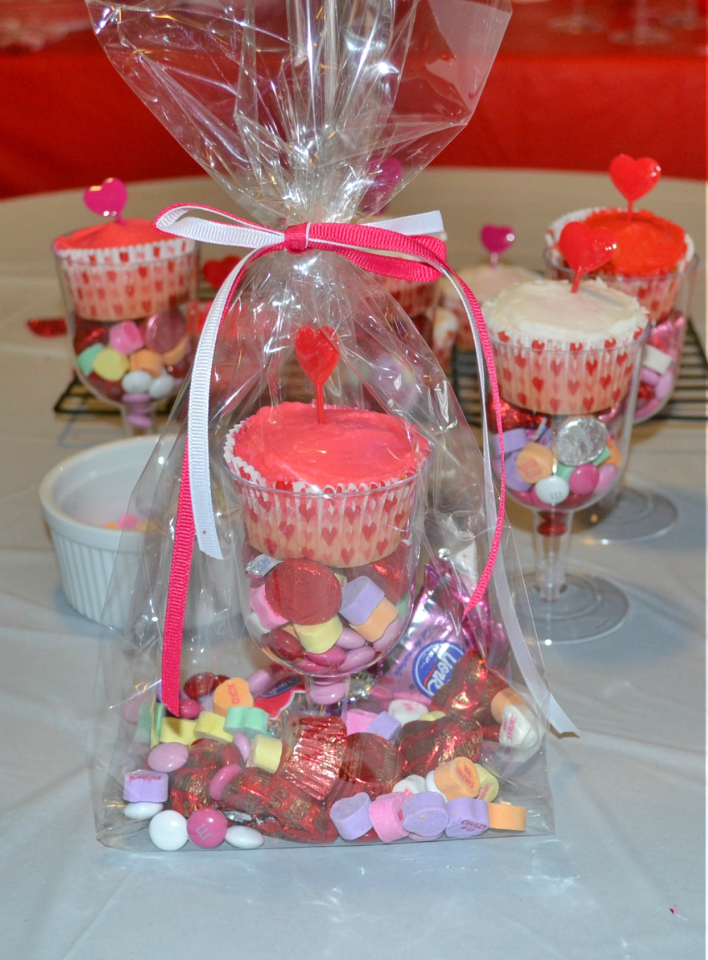 Place each glass in the treat bag, throw in a couple of handfuls of candy, and tie the ribbon in a bow.
Madelynn loved making these.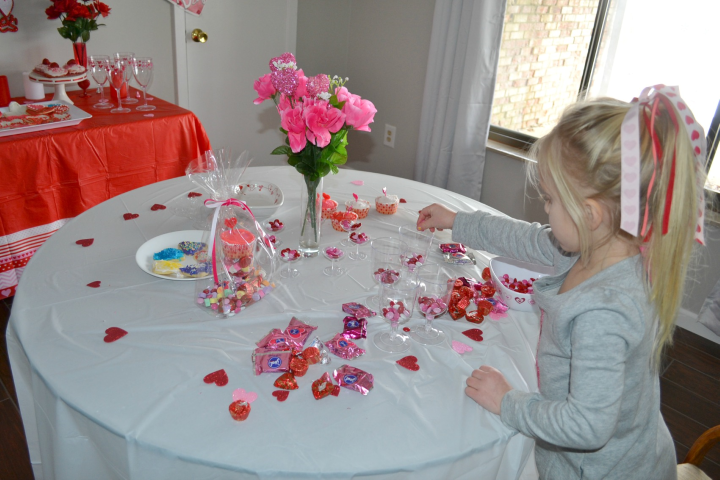 These are fun to give the children, co-workers, neighbors and friends also.
We also make savory treats for our Valentine's Day get together. Sandwiches cut out in a heart shape, including grilled cheese, are perfect.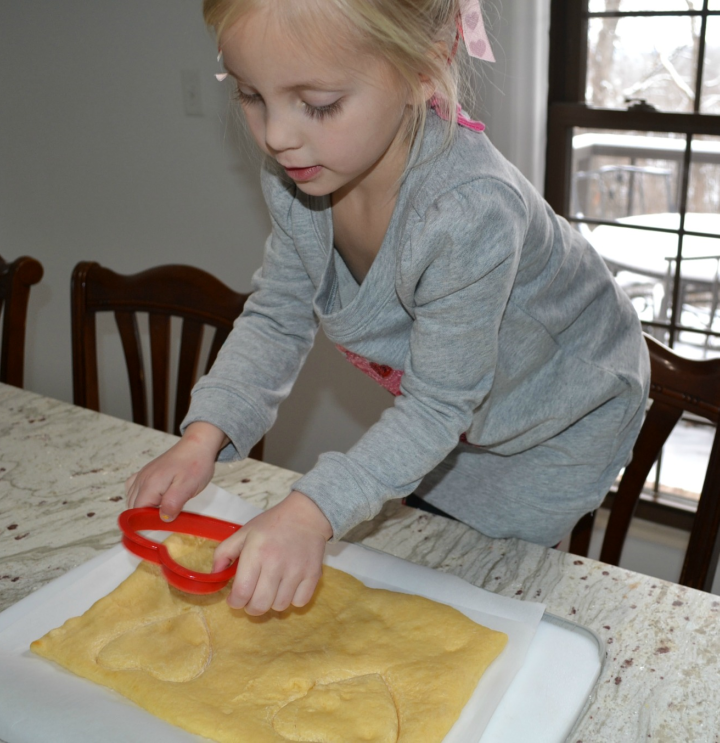 Madelynn made some heart shaped pizzas by cutting them out of pizza dough with a heart cookie cutter.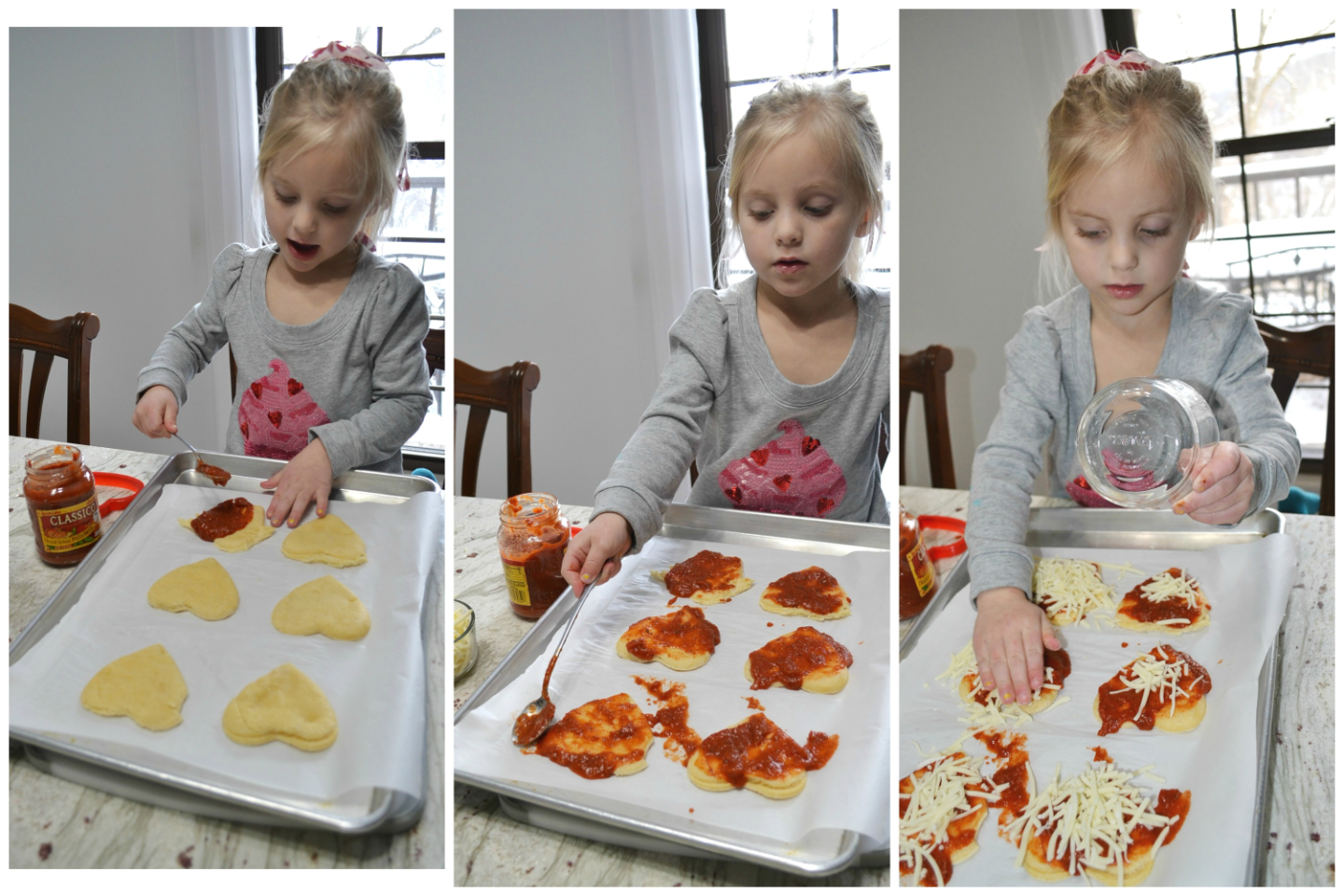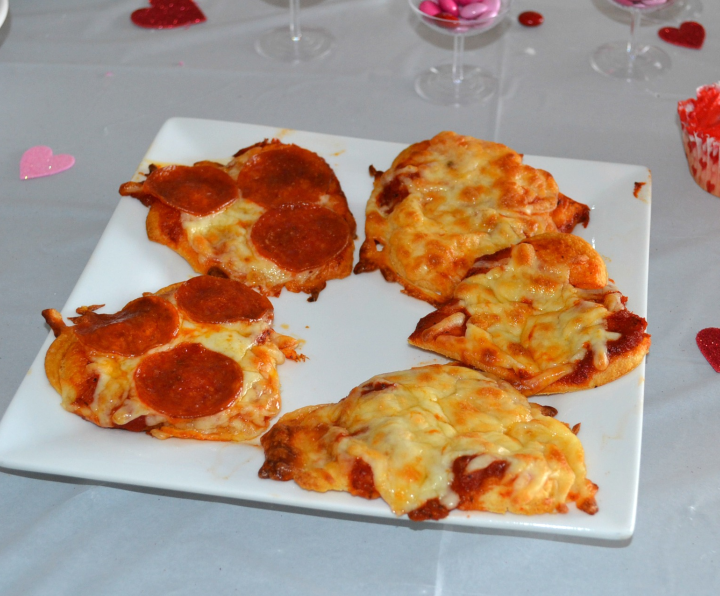 She topped them with sauce and cheese and was so proud of how beautiful they turned out!
For drinks, raspberry sherbert punch is at the top of our list. The kids love making smoothies too.
Valentine's Day items from the Dollar Tree also make cute gifts for your children.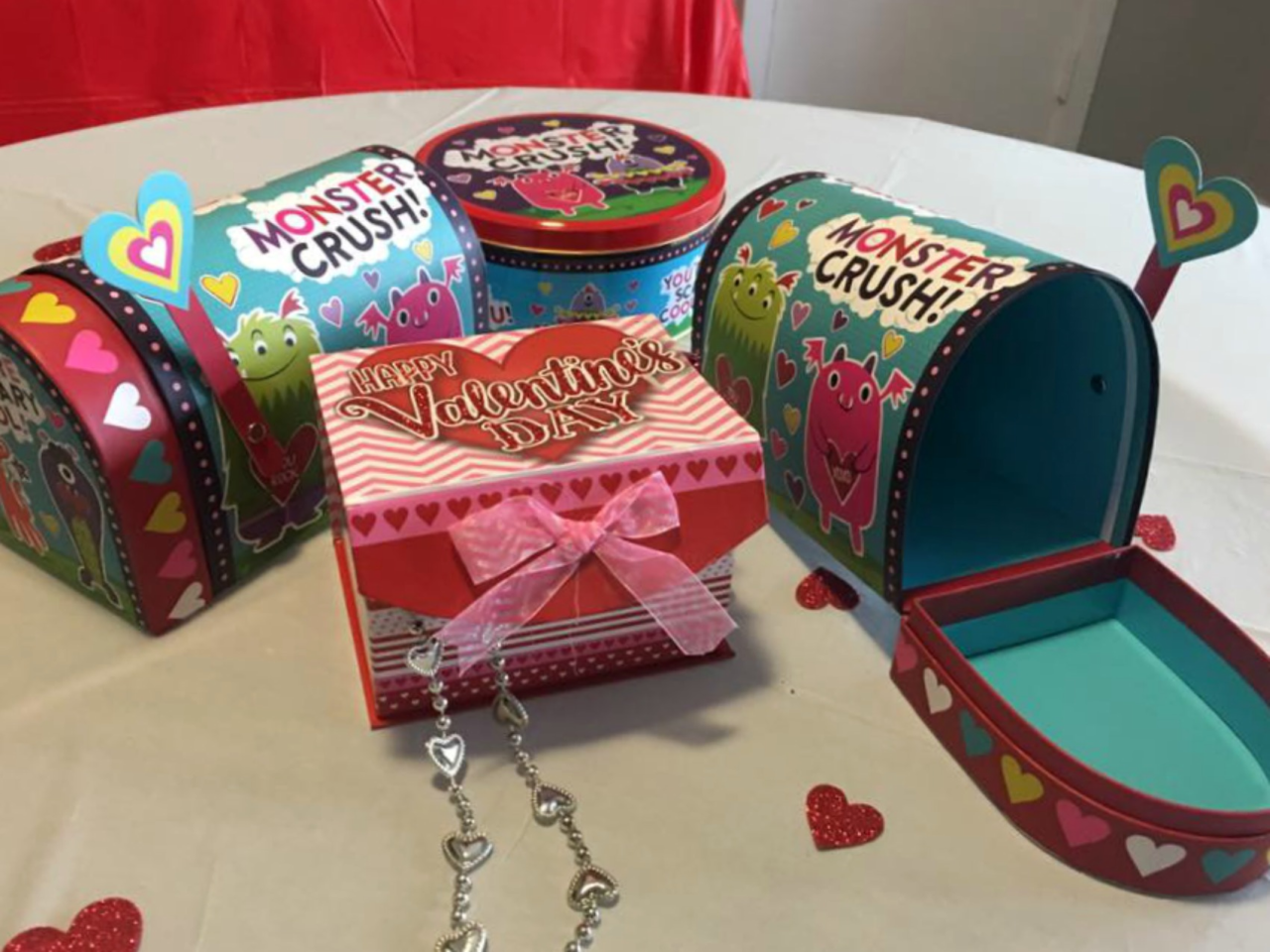 These little boxes are adorable filled with inexpensive items.
The mailboxes hold very special treats. I actually mailed these to my little grandsons that live in other states.
Have a fun filled Valentine's Day with the special ones that you love and hopefully you can use some of my Valentine's
Day Tips and Sweet Treats.
*This post was not sponsored and I did not receive any compensation for it. The opinions are only mine.
Please follow and like us: