Jump to recipe
When you need a quick, delicious, and easy appetizer or light lunch, these Chicken Spinach Fontina Mini Tarts are perfect.  A crust of puff pastry, filled with rotisserie chicken, cream cheese, baby spinach, mayonnaise, and fontina cheese, then baked.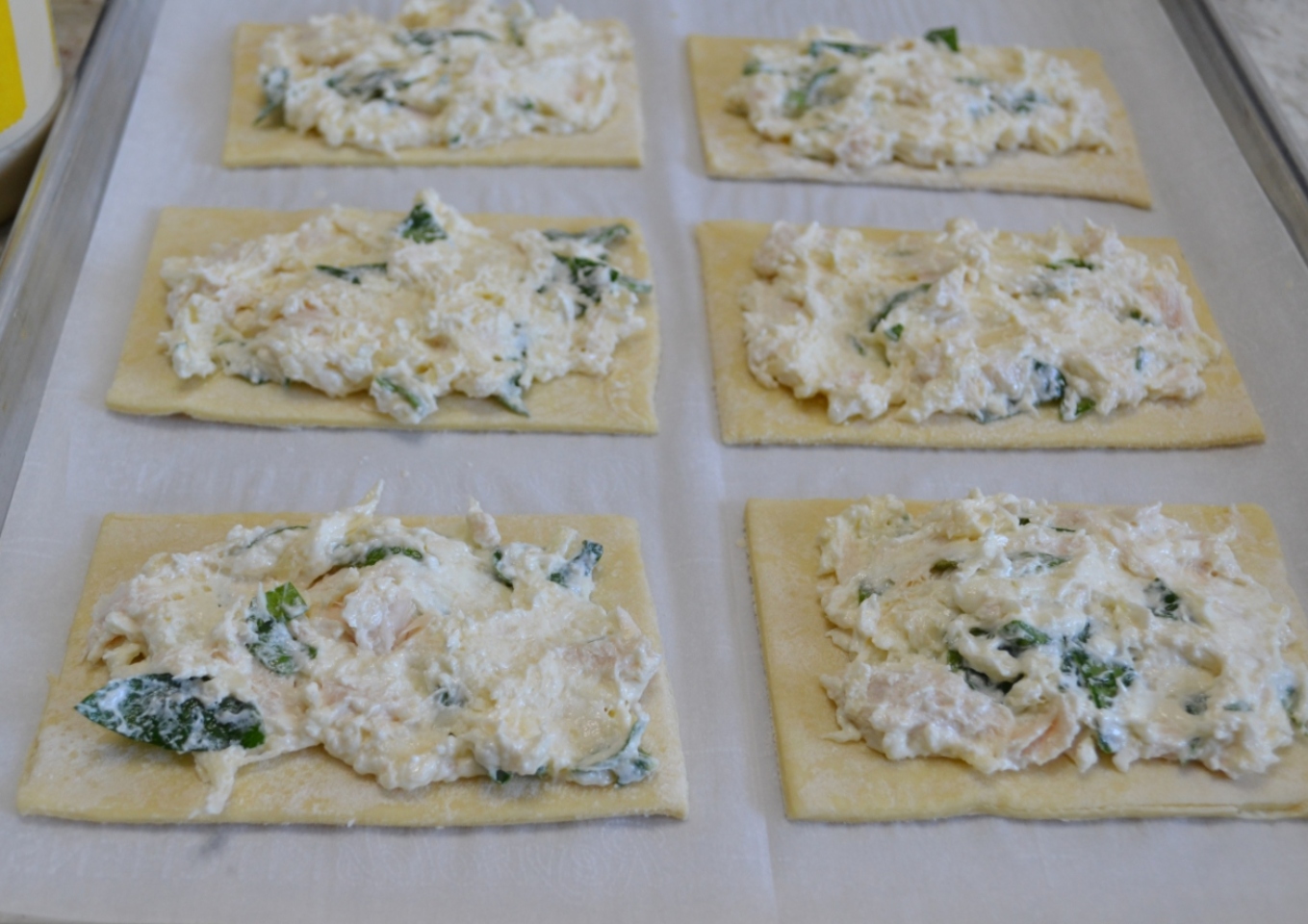 CHICKEN-SPINACH-FONTINA MINI TARTS

Ingredients

1 sheet frozen puff pastry
6 oz cream cheese, softened
1/2 cup mayonnaise
1 1/2 cups rotisserie chicken, diced
1 cup fresh baby spinach, stems trimmed and leaves cut into thin strips
1 cup fontina cheese, shredded

Instructions

*Set puff pastry sheet out to thaw.
*Meanwhile, beat the cream cheese and mayonnaise together with electric mixer until well combined.
* Fold in the chicken, all but 1 Tablespoon of the spinach (reserve for garnish), and the fontina cheese. Combine ingredients well.
*Preheat oven to 375 degrees. Line a baking sheet with parchment paper.
Unroll the puff pastry sheet onto a sheet of parchment paper on a flat surface. Lightly roll, with a rolling pin, the pastry to blend seams together. Using a sharp knife, or pizza cutter, cut out 6 or 8 even sized squares.(I made 6 larger ones and we ate the remaining filling on crackers and veggies later.) Place the squares onto the baking sheet.
*Divide the filling evenly between the pastry squares and place in center. Spread filling to allow edges of pastry to show.
*Bake about 20 minutes, or until pastry edges are golden brown. Remove from oven and allow to set on pan about 5 minutes.
*Transfer to serving tray. Sprinkle remaining spinach over the tarts to garnish.

© 2023 Copyright GRANDMA HONEY\\\\\\\'S HOUSE
I used to be intimidated to use puff pastry for recipes, and used crescent dough instead.  After using it a few times, I found it was so much better with delicious, flaky layers that are crunchy and buttery.   My family prefers it also.
There are so many recipes on the internet for using puff pastry.
HERE is a blog that has many great ones.
The Pepperidge Farm website has many recipes for appetizers and desserts.
TIPS ON MAKING CHICKEN-SPINACH-FONTINA MINI TARTS
Thaw your frozen puff pastry (preferably in the fridge, overnight).  Remove the pastry from the fridge 20 minutes before you need to use it. Carefully unfold your pastry only when fully thawed, so that it doesn't crack.
Lightly flour your work surface and your rolling pin.
Cut with care, using a sharp knife or pizza cutter.
Allow the cream cheese to soften at room temperature.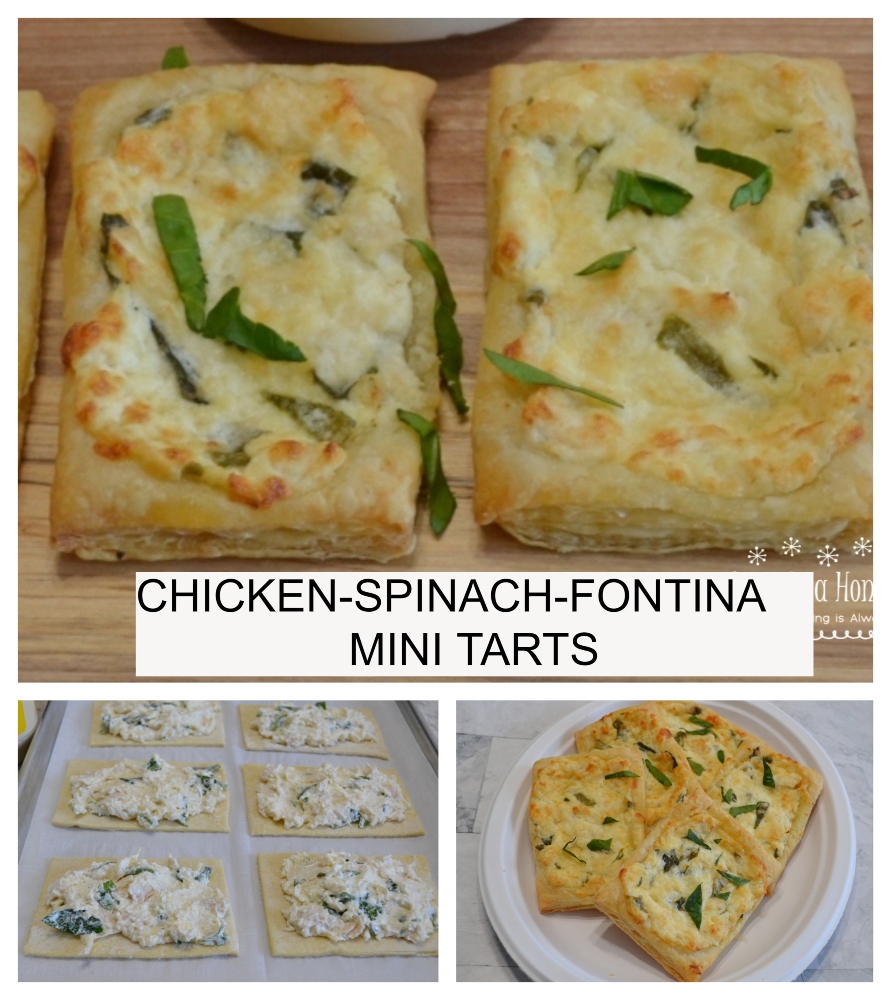 Please follow and like us: