Jump to recipe
An  After School Snack Board is a fun way to give those children in your life a special treat. It is a colorful combination of fruits, veggies, cheese, mini sandwiches and sweet treats.
If your children will be in person at school or a virtual situation, we all know they will be needing some snacks. This snack board has something for everyone.
I have been having so much fun lately creating these boards for so many occasions. I will be sharing many more in the upcoming months.
The holidays are over and school has started back.  We all know that children are "starving" when they get home from school.  Sometimes I have some of my grandchildren  or my neighbor boys after school.
I try to keep foods on hand so that I can create treats when needed.  They all like it when I make the treats a little special.  They are use to sandwiches cut out of cookie cutters, or themed tables.
Creating a snack board was a fun idea to them.
There are no rules on what you can fill the boards with. Just use your imagination and fill them with whatever you have on hand.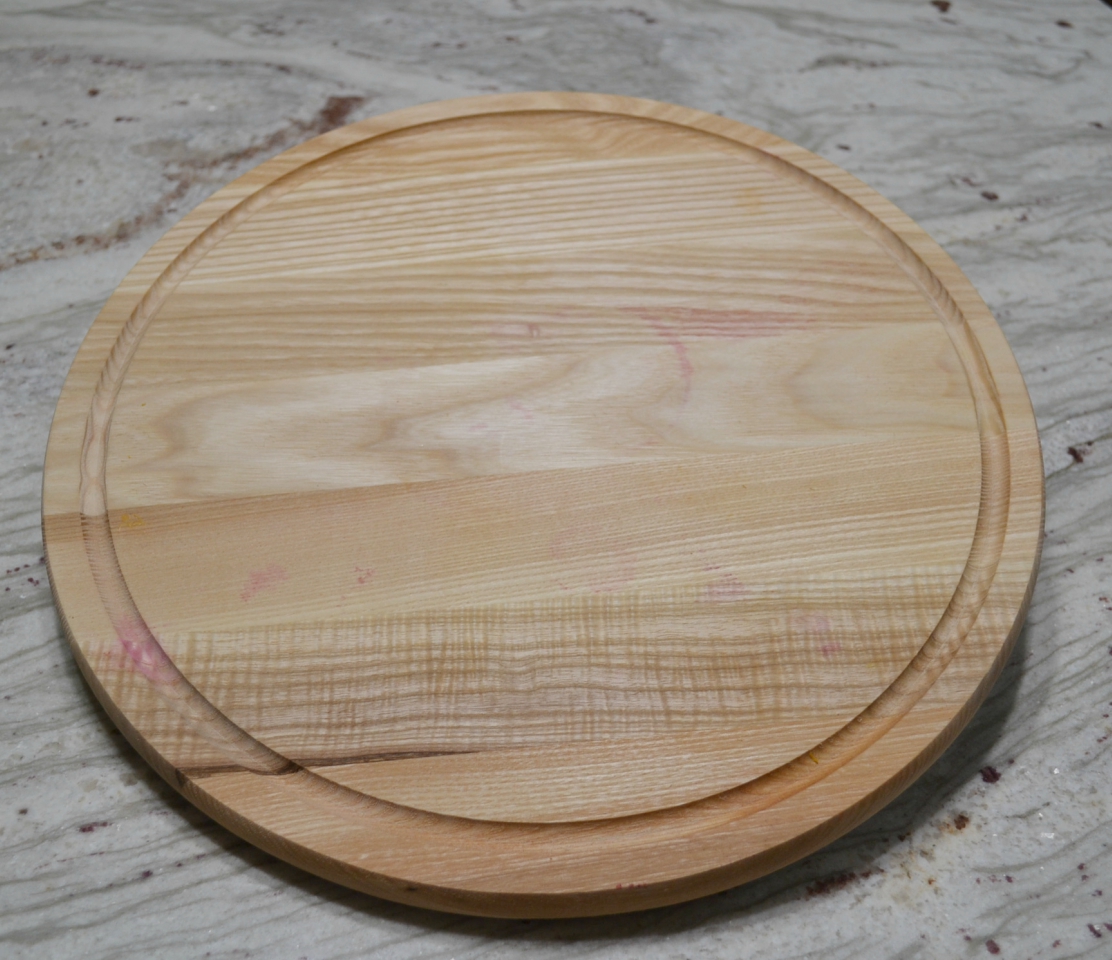 I started with a round board because I did not have but 2 or 3 children on these 2 days.  I have a larger board I will use for a larger crowd.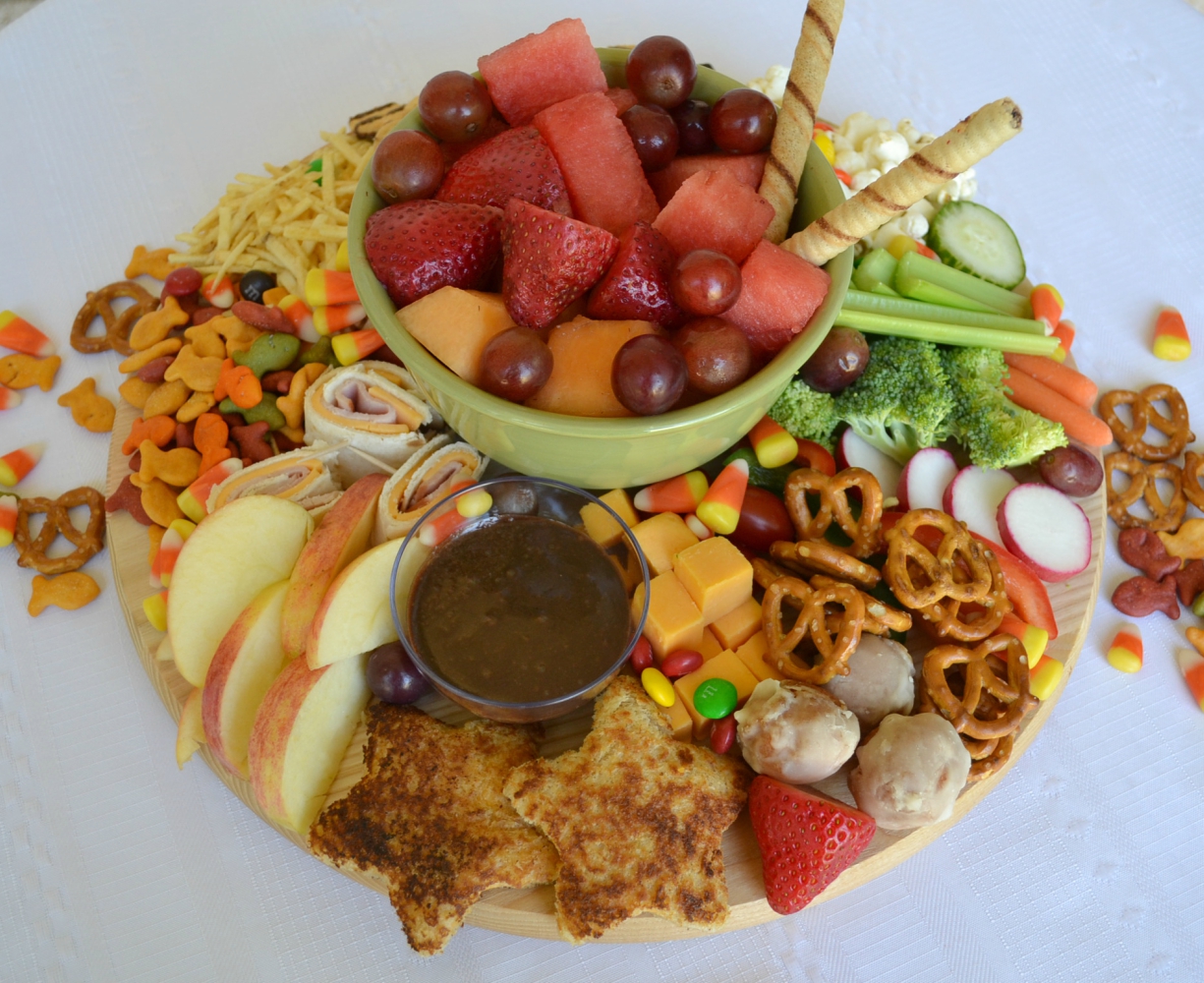 For this After School Snack Board, I started with a bowl of fresh fruit, added some mini grilled cheese sandwiches, and then filled in sections with fresh veggies, cheese, gold fish, pretzels, popcorn and mini ham and cheese pinwheels.
I melted a small bowl of chocolate for dipping strawberries or donut holes. Finally, fill in empty spots with small candies.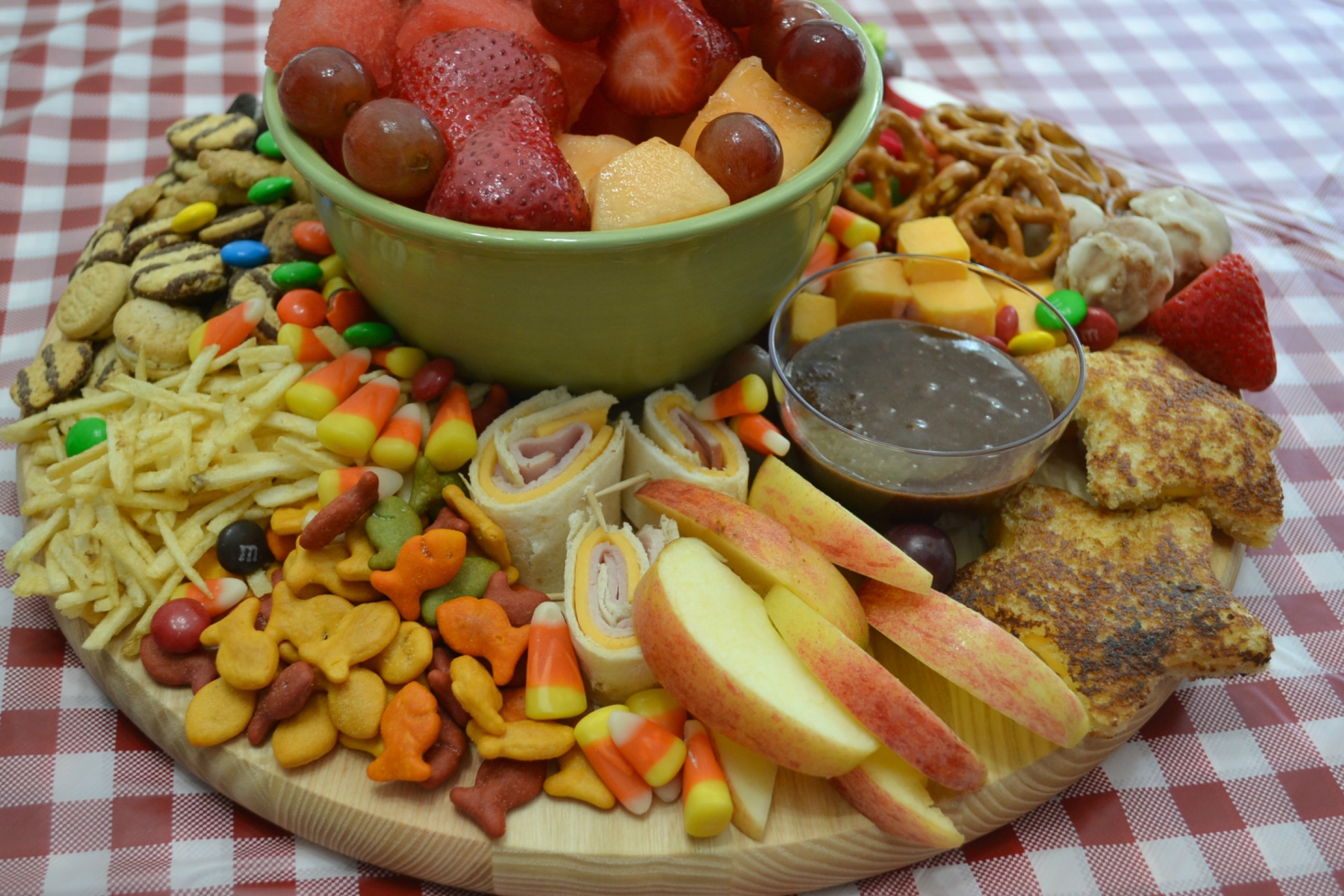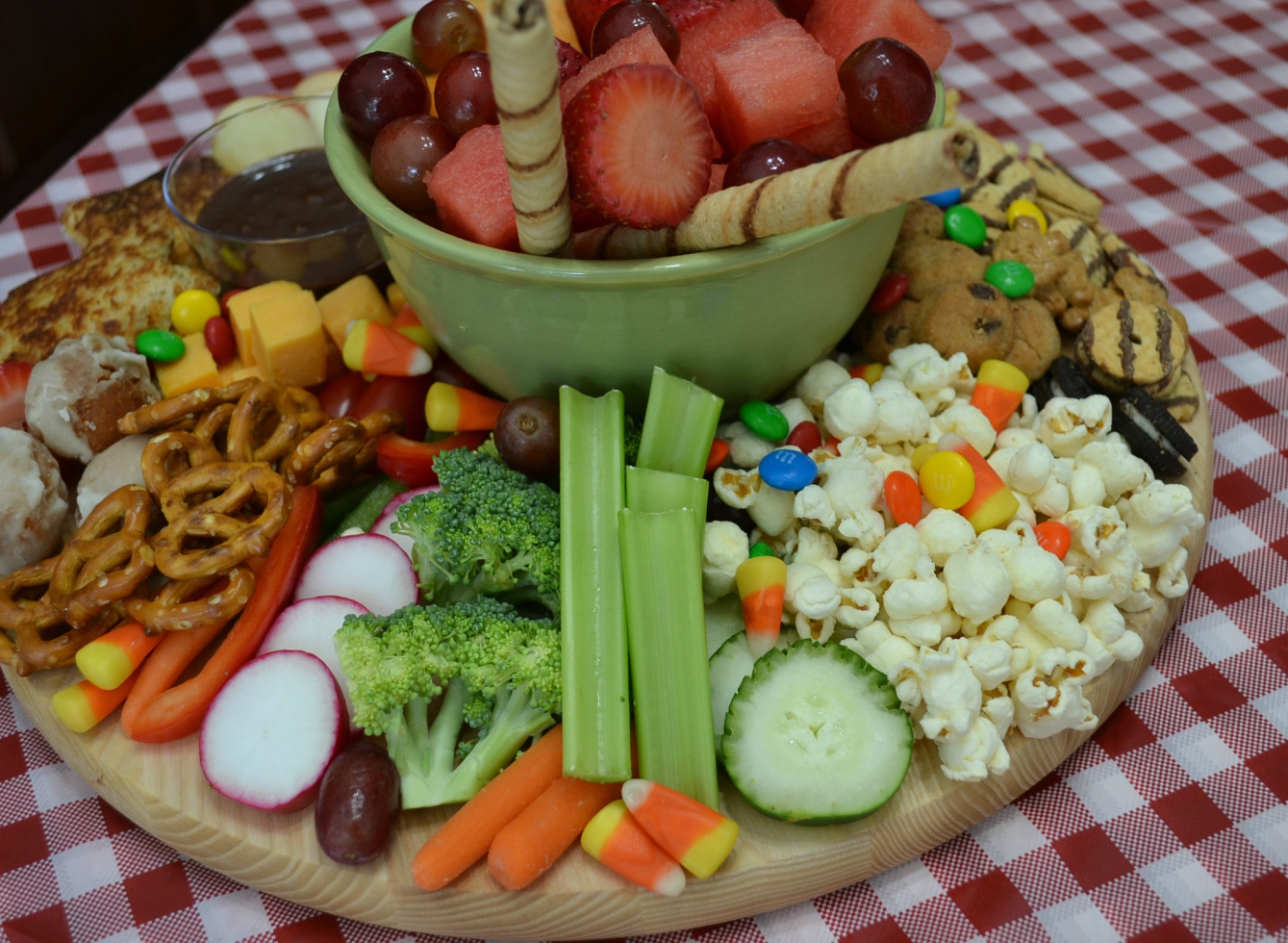 Here are some other views of the board.
A few weeks earlier I was visiting with my grandsons out of state, and they helped me make one of these boards.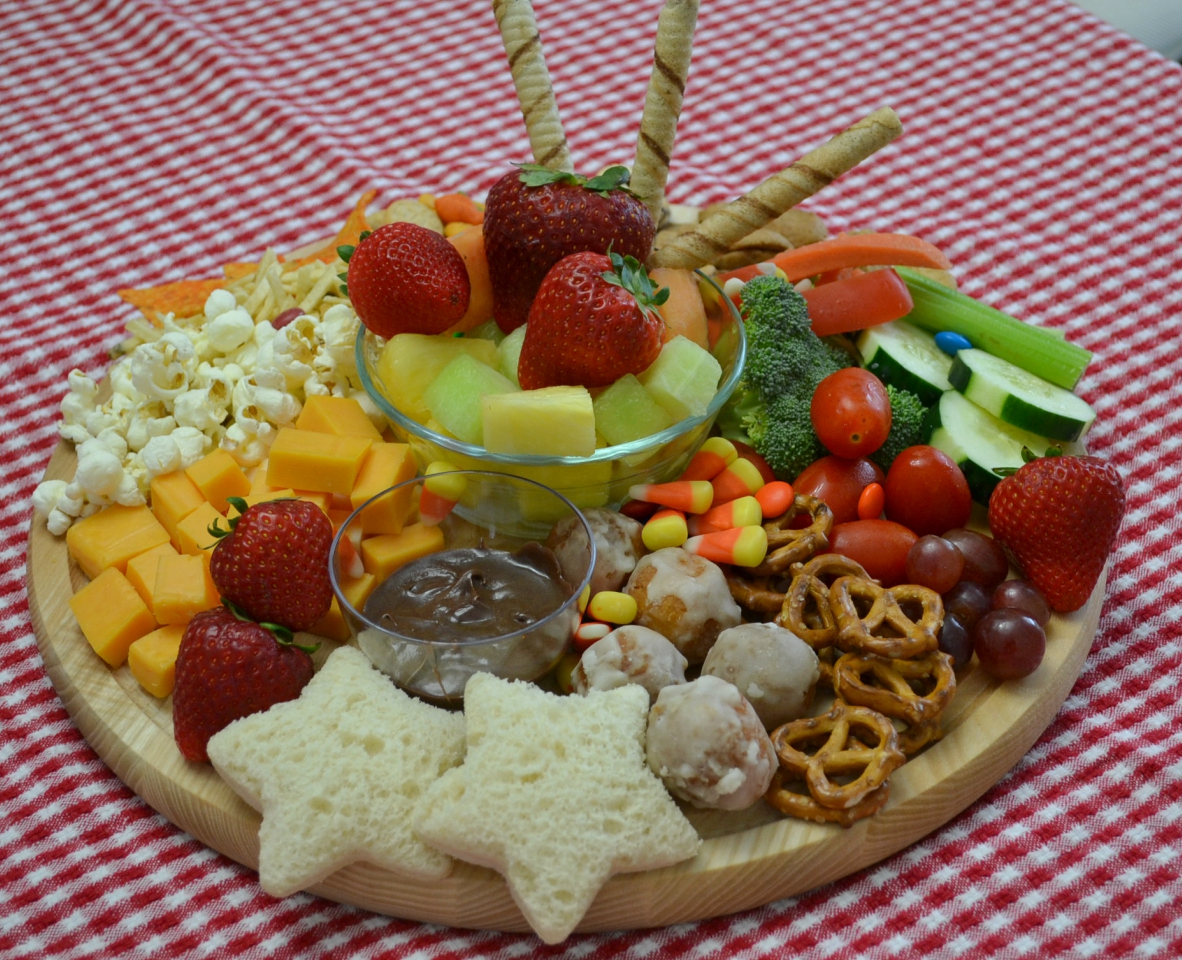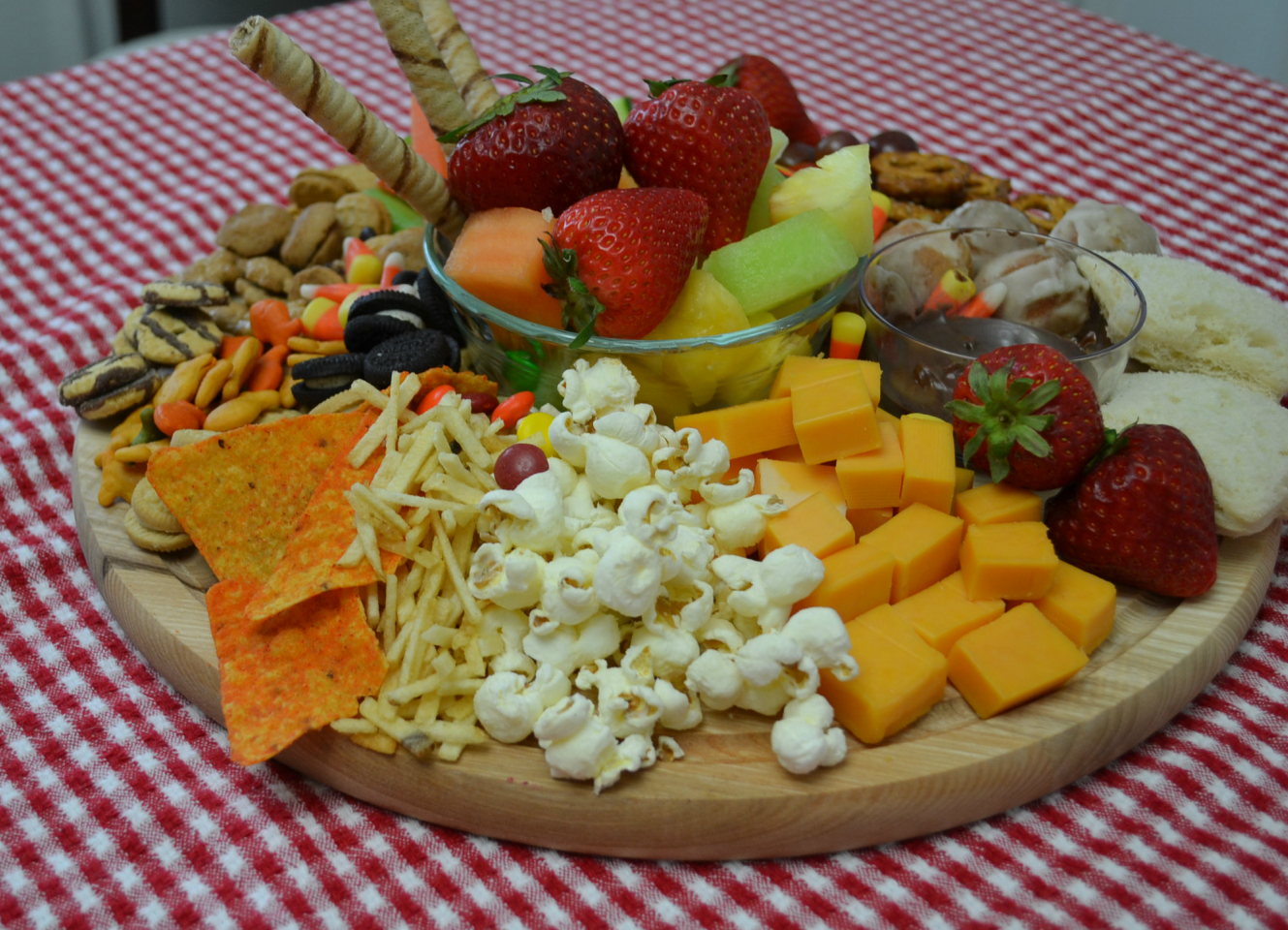 They enjoyed going through their pantry finding snacks. I had taken some healthier options and added them.
Both of the boards that I made had the same theme, but use whatever the children in your life enjoy snacking on.
Here are some other healthier after school snack ideas.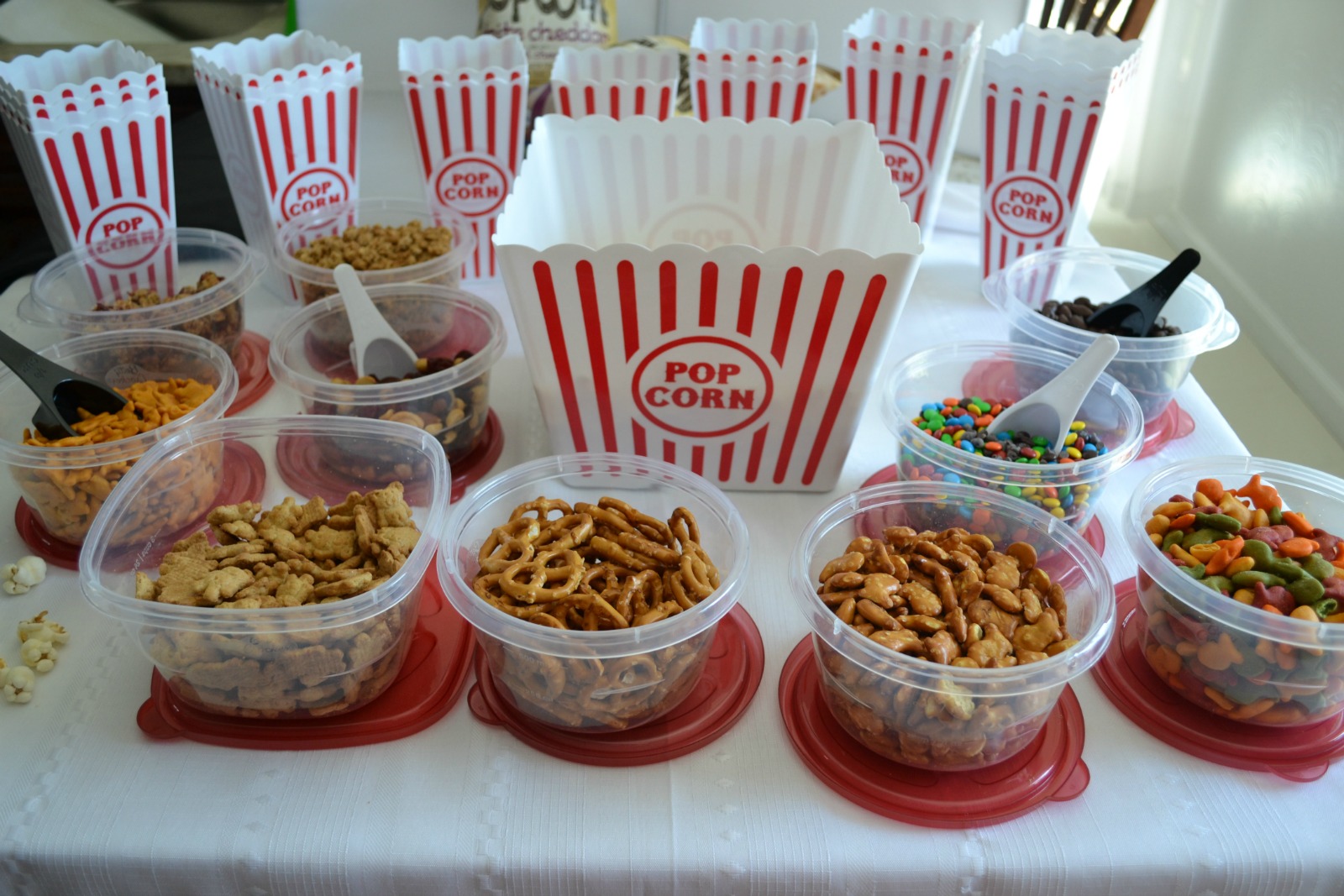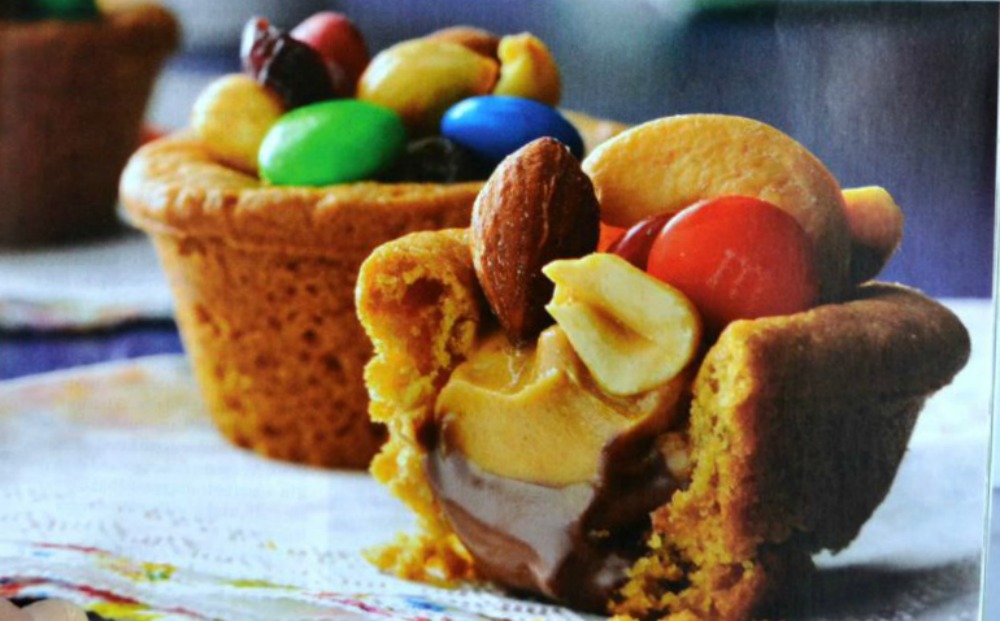 TRAIL MIX COOKIE CUPS
AFTER SCHOOL SNACK BOARD
Ingredients
3 cups fresh fruit
2 cups fresh veggies, any variety
1 cup cheese cubes
variety of snacks such as popcorn, chips, pretzels, goldfish
variety of small candies and sweet treats like donut holes,brownie bites, mini cookies
mini sandwiches cut out with cookie cutter
1/2 cup of melted chocolate
1/2 cup ranch dressing
Instructions
Arrange fruit in a small bowl in center of board.
Line vegetables in a section on side of board
Arrange cheese cubes in a section of board.
Set small cups of any dips you are serving on the board.
Arrange groupings of the other treats around the sides of the board
© 2023 Copyright GRANDMA HONEY\\\\\\\'S HOUSE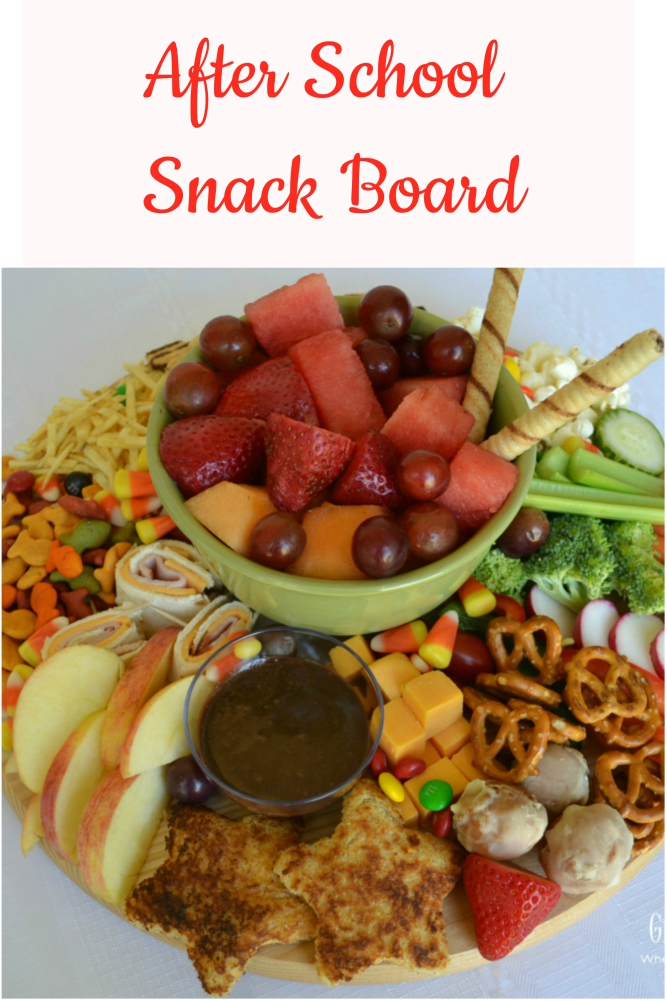 Please follow and like us: