Jump to recipe
These Trail Mix Cookie Cups are a great treat made with only 4 ingredients!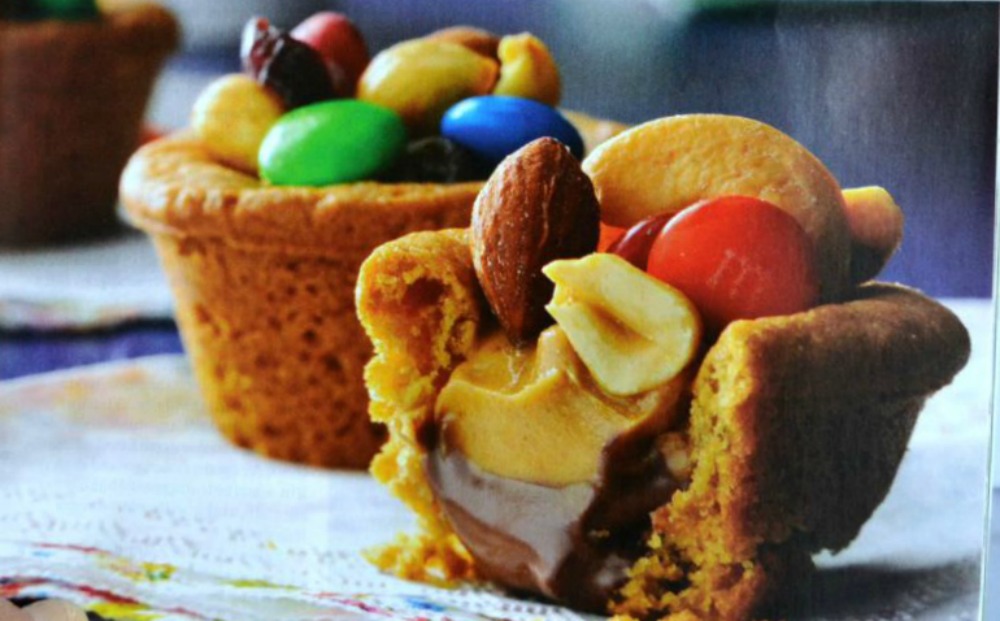 I created these cookies a few years ago as an after school snack for my grandchildren.  Several people have  asked me for this recipe, so I decided to share it here.  You can not go wrong with peanut butter and chocolate.   My Trail Mix Cookie Cups were published in a Taste of Home Halloween magazine in 2015.
HERE is a link to the magazine.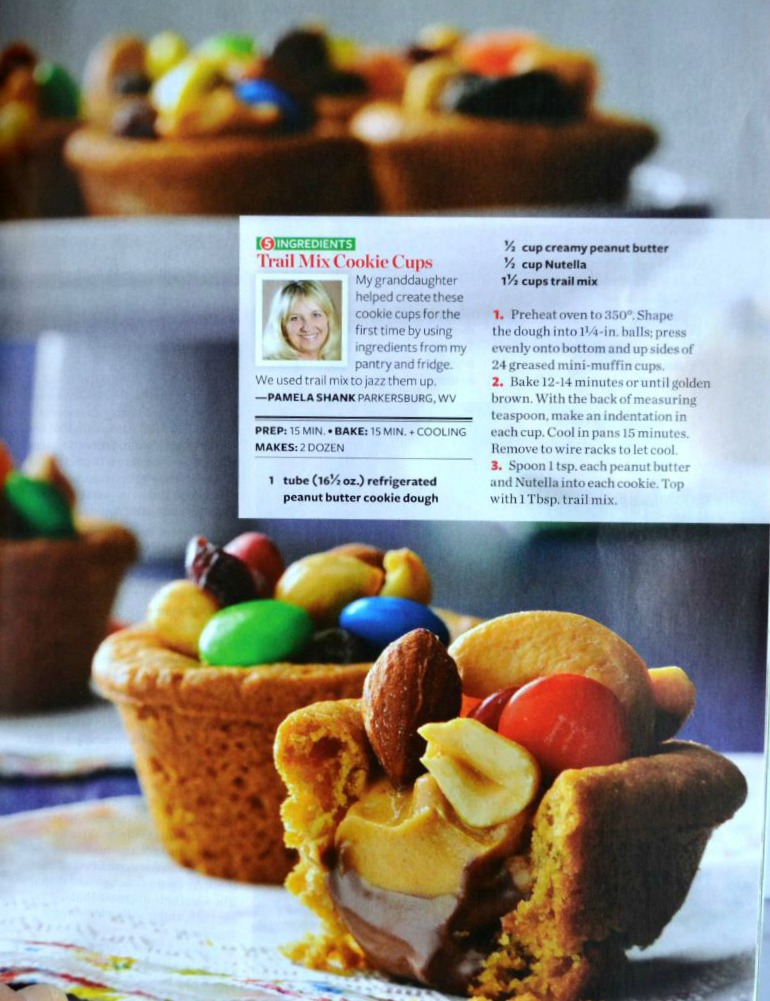 This recipe is so easy, that it is a good one to have your children to help with.  No two cookie cups ever turn out exactly alike.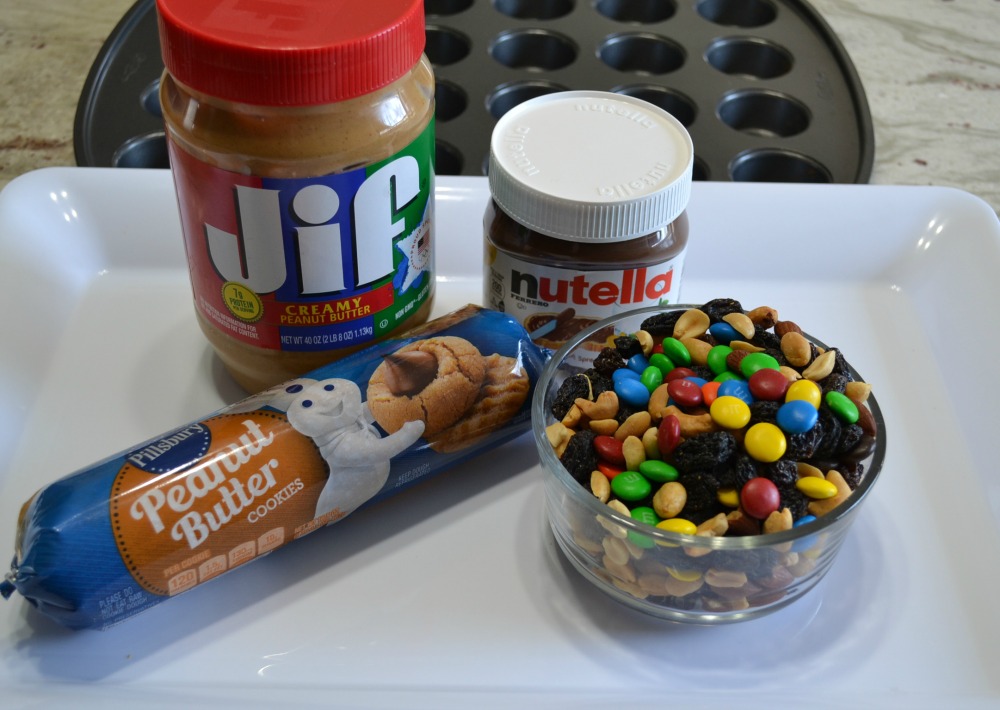 Easy ingredient line-up.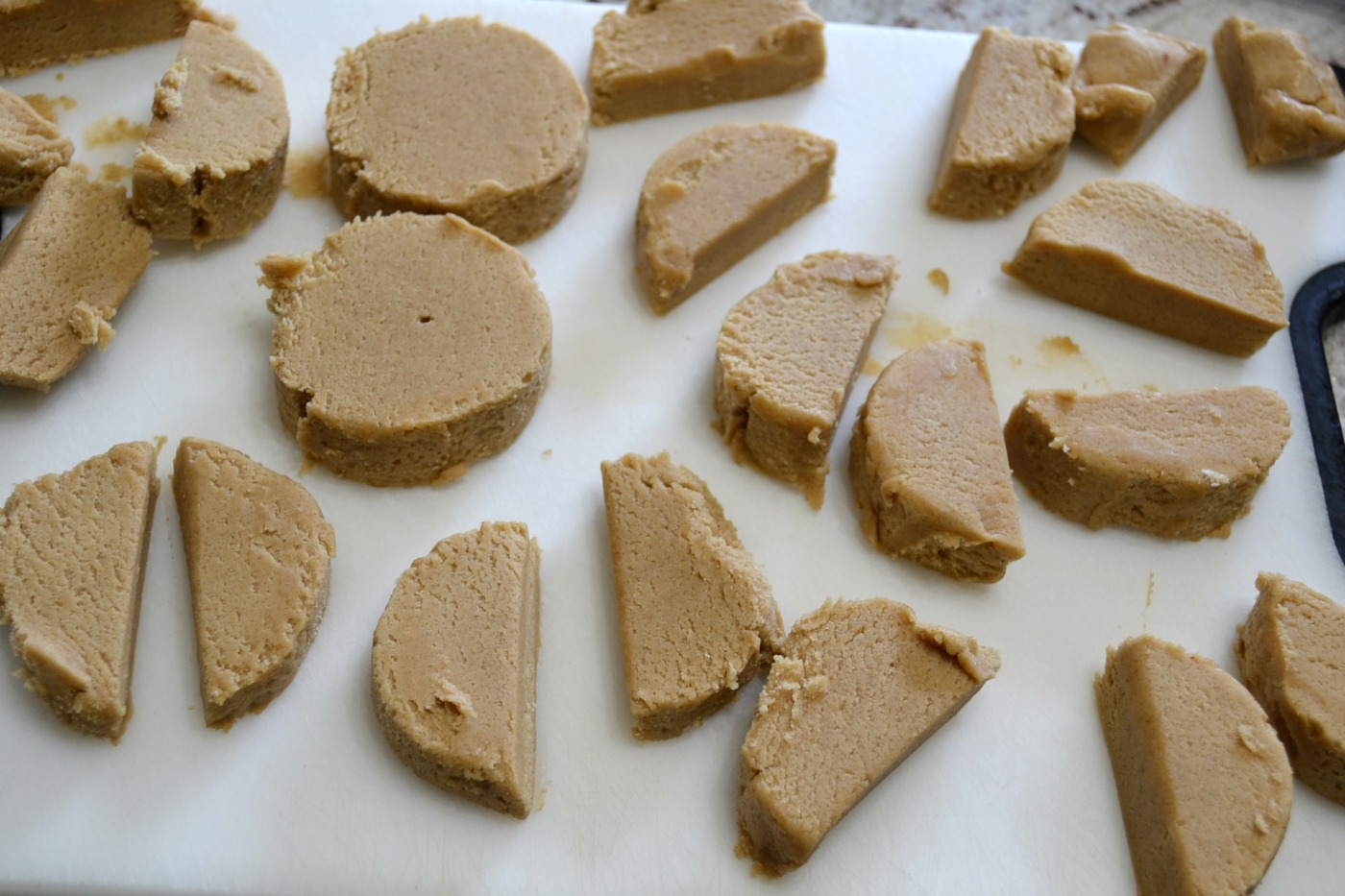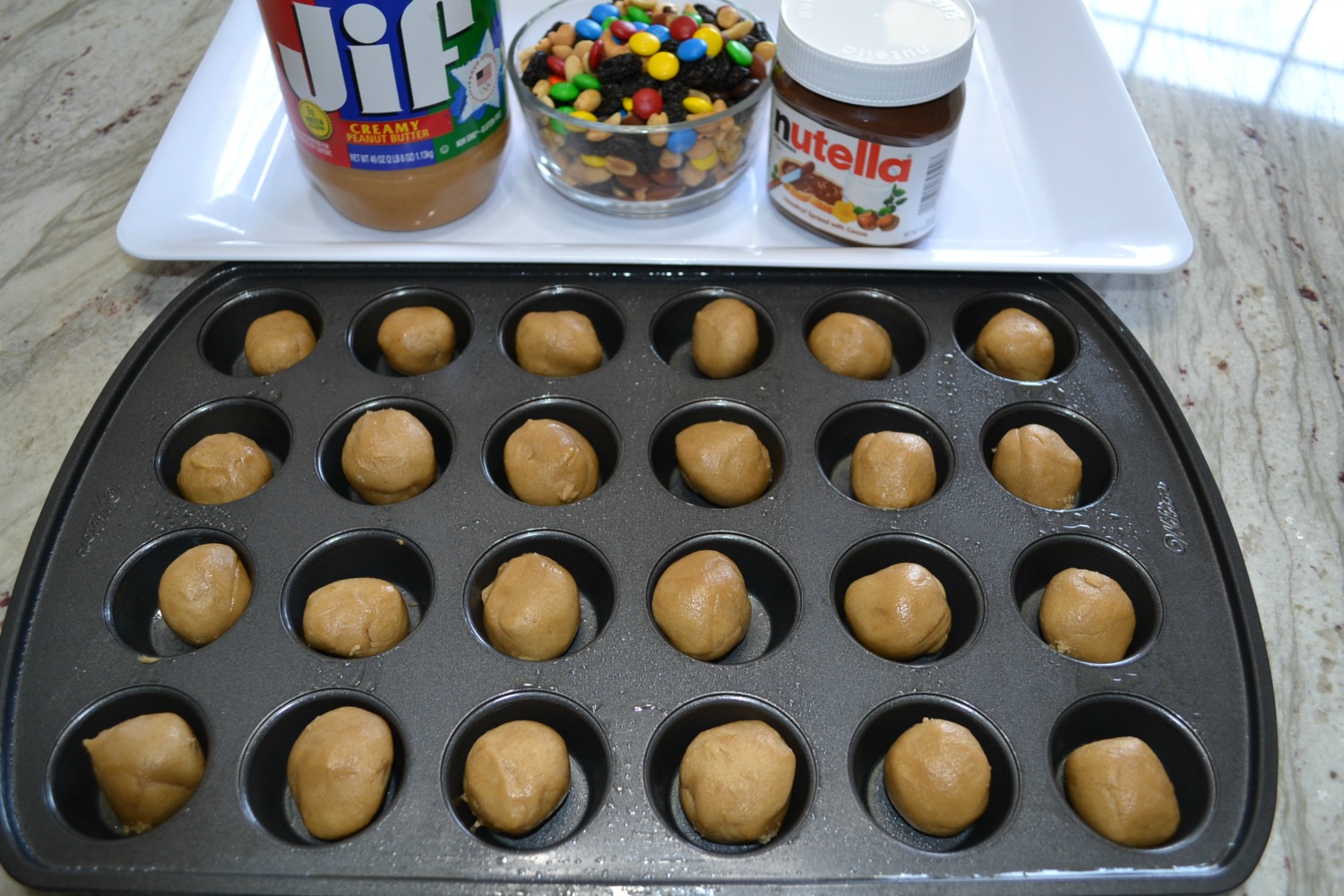 Shape cookie dough into balls and press into mini muffin pan.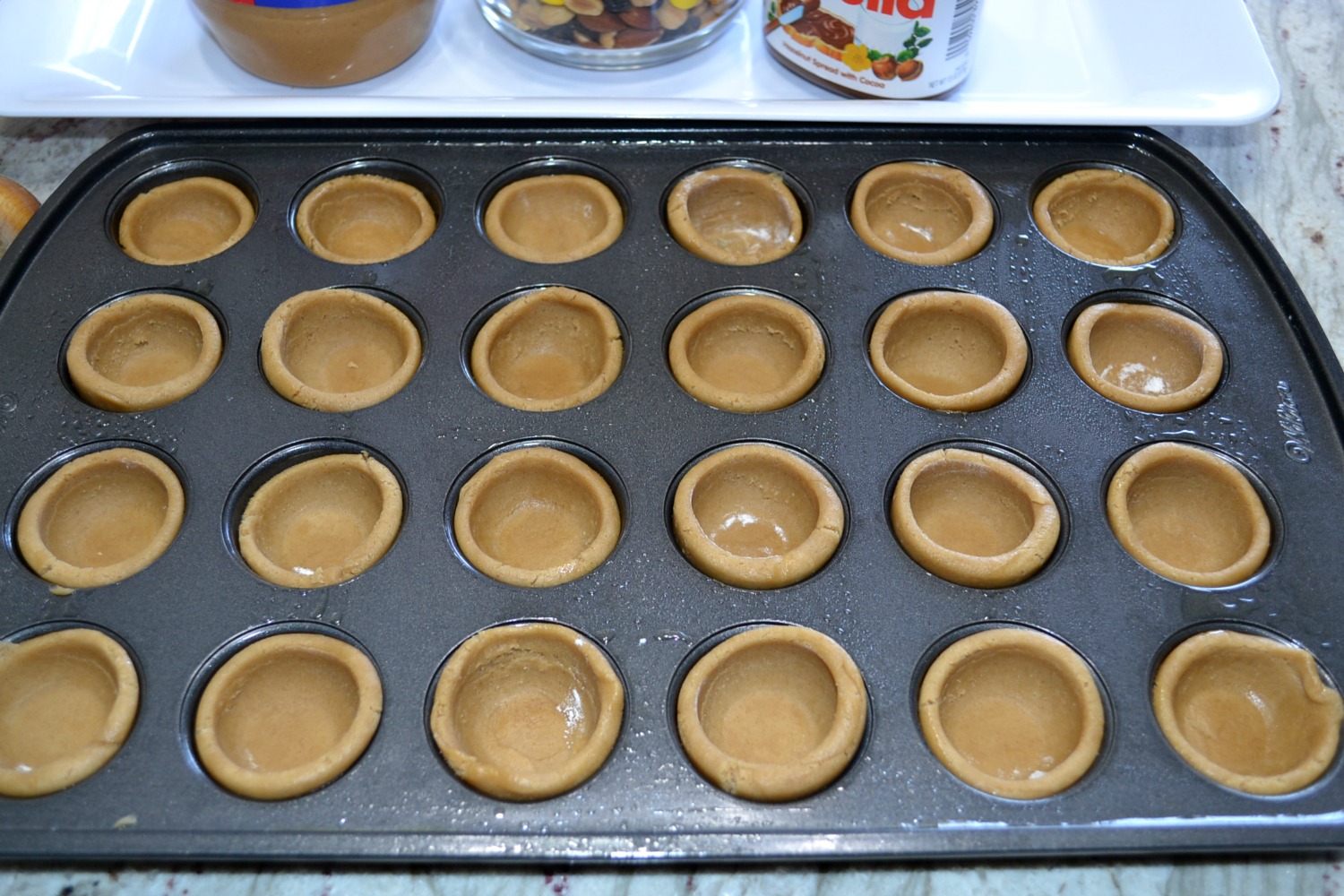 Make indentation in each with wooden tart maker.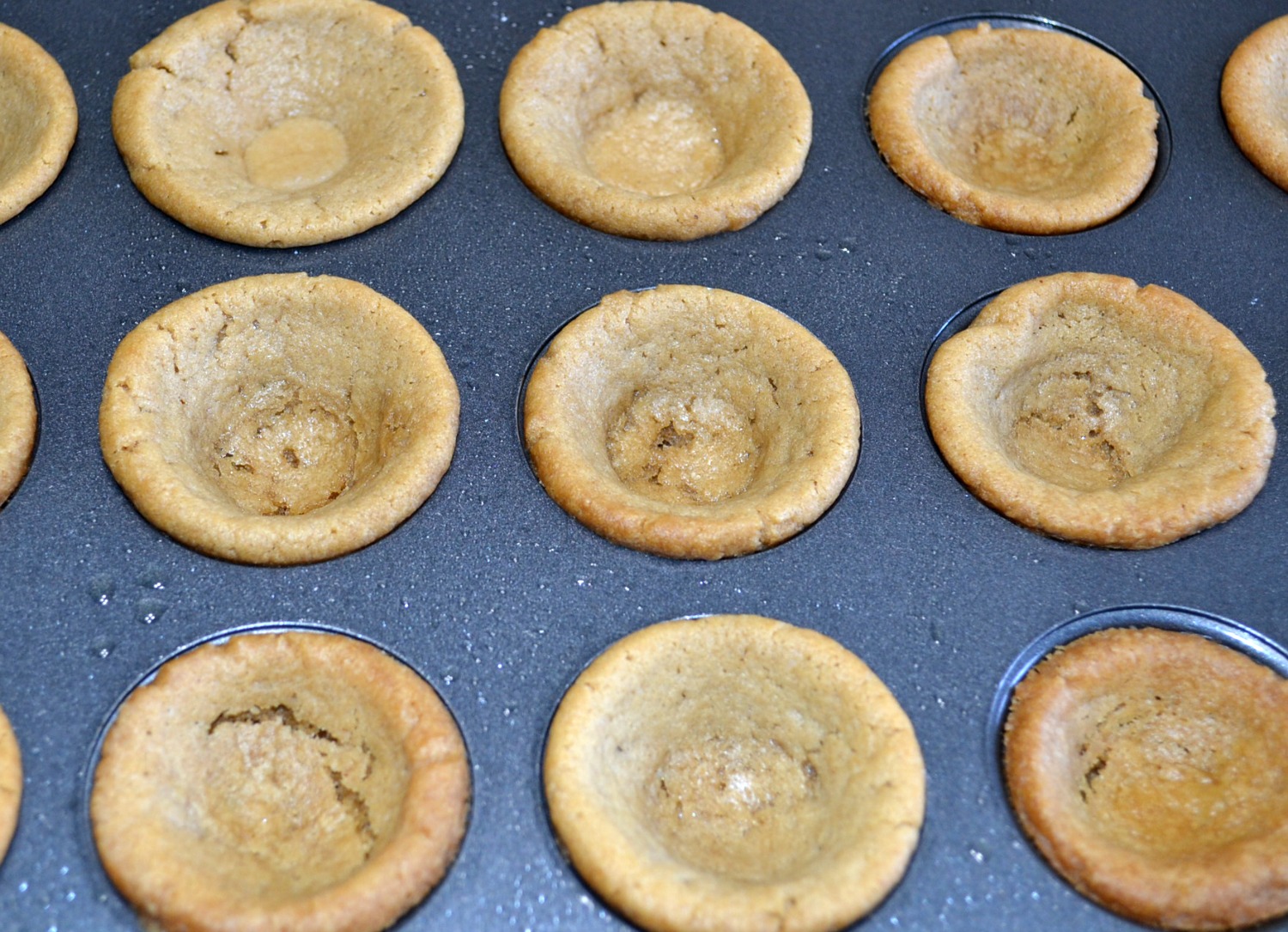 Bake until light golden brown.
Cool in pan and then remove to a cooling rack.
Spoon chocolate spread, then peanut butter into each cup.  It does not really matter if you put the chocolate or the peanut butter first.  When the kids helped me do these, we had a great variety and they all tasted wonderful.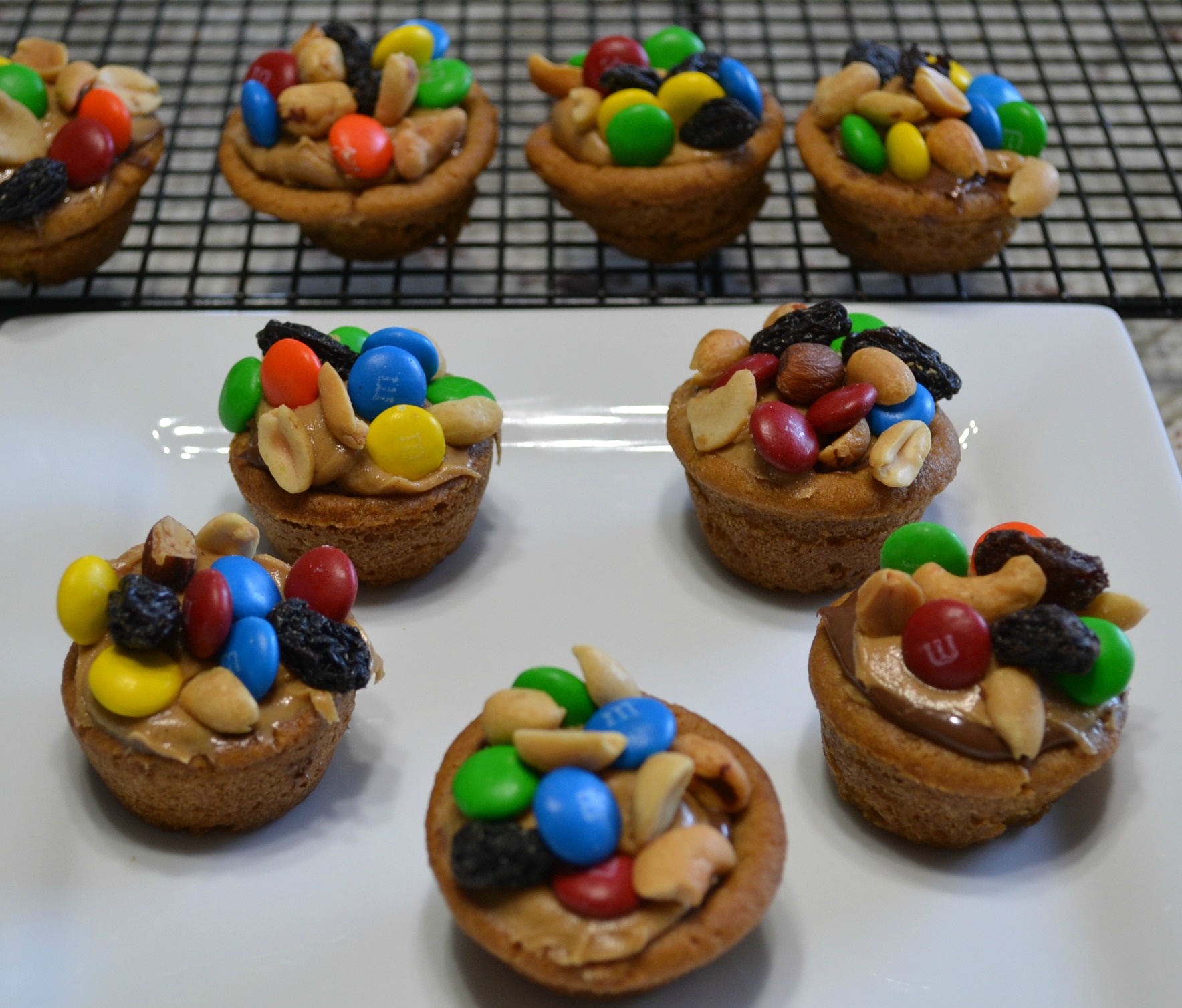 Top with trail mix.
TRAIL MIX COOKIE CUPS
Ingredients
1 roll (16.5 oz) refrigerated peanut butter cookie dough
1/2 cup creamy peanut butter
1/2 cup chocolate hazelnut spread (Nutella or Jif)
1 1/2 cups trail mix
Instructions
Preheat oven to 350 degrees F. Spray 24 cups of mini muffin pan with non stick cooking spray.
Shape the dough into (24) even size balls, about 1 1/4 inch each. Press each into the bottom and up sides of a muffin cup.
Bake for 12-14 minutes or until light golden brown. Remove from the oven and make an indentation in the center of each cup, using a wooden tart maker or the end of a wooden spoon handle. Cool in the pan for 15 minutes.
Carefully remove each cookie cup and place on a wire cooling rack.
Spoon 1 teaspoon of the chocolate spread and then 1 teaspoon of peanut butter into each cup. Top with a tablespoon of the trail mix. Transfer to serving platter and enjoy.
© 2023 Copyright GRANDMA HONEY\\\\\\\'S HOUSE
I hope you have fun making these cookie cups.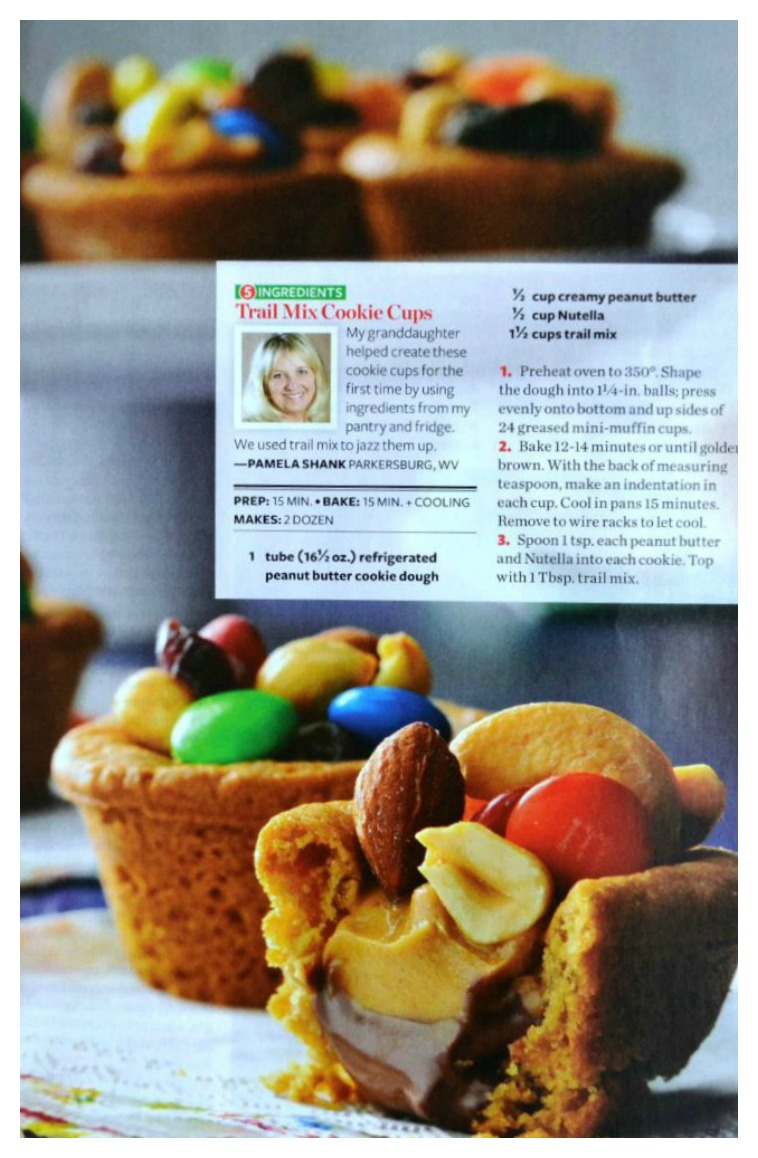 Please follow and like us: