Tag Archives: side dishes
Sharing this old fashioned Creamed Tomatoes recipe with you today.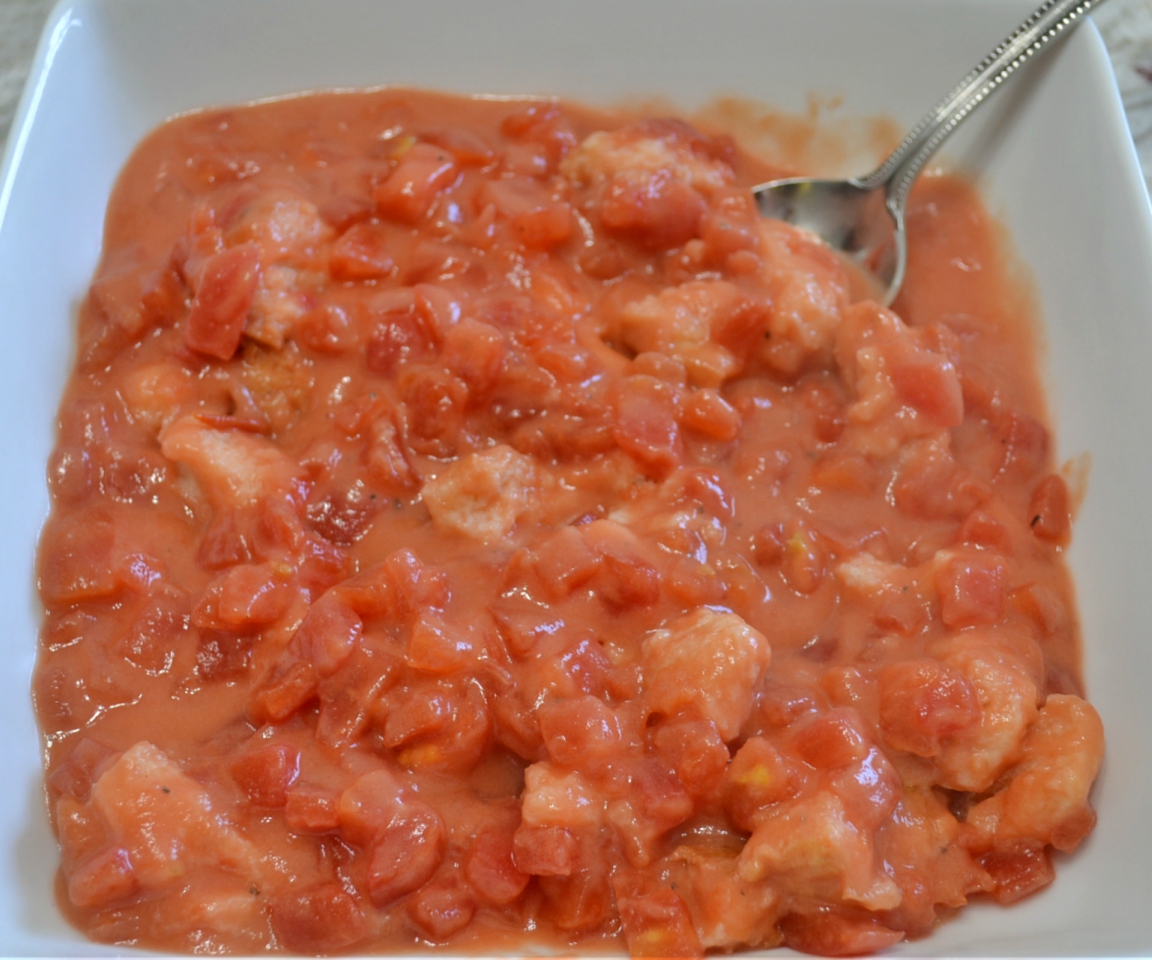 Since this is National Hot Dog Day I had to re-post Grandpa Bob's Homemade Hot Dog Sauce recipe again!
Continue reading NATIONAL HOT DOG DAY AND A GREAT SAUCE RECIPE →

Protein Packed Pasta Salad is a great high protein food, delicious and good for you.
It is so cold and snowy here in WV that I could eat a warm bowl of homemade soup every day.  For the past 2 weeks my husband has been asking me to make a pasta salad.  I usually fixed this in the summer or when I need to take something to a covered dish event to feed a large crowd.  My original recipe serves about  10 people.
To please my husband, I made this for my downsized recipe this week.
Continue reading PASTA SALAD FOR 2- – DOWNSIZED COOKING RECIPE →