Sharing memories of the Pillsbury Bake-off Contest 2014
This time last year, my husband and I were in Nashville Tn for the 47th Pillsbury Bake-off Contest. I had been chosen as a finalist with my entry: Strawberry-Mascarpone-Hazelnut-Choc. -Tart. So many wonderful memories. I am so honored to have been chosen. To see my blog post on this trip, see HERE.
My 11 year old granddaughter called me one day and said that she was required to do a "How To" demonstration speech in one of her classes. She asked to do my Pillsbury entry! She came to my house one evening and made the tart and I took pictures. This was an easy recipe to do and I am so proud of the great job she did.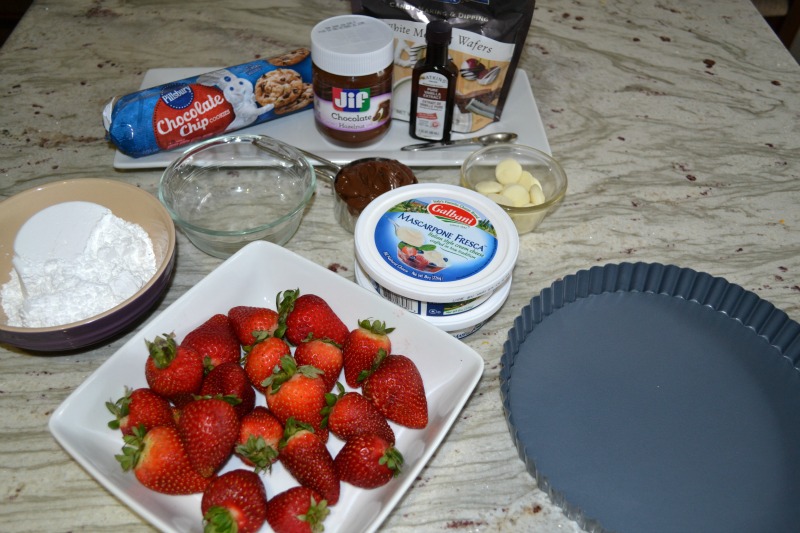 I reviewed the recipe with her and she assembled the ingredients.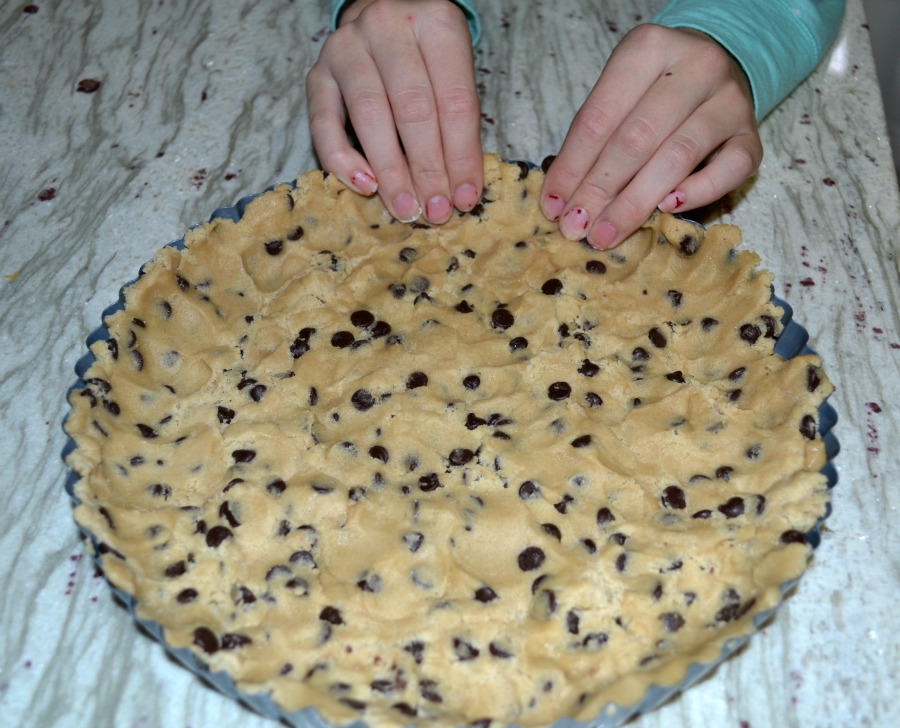 She crumbled the cookie dough and pressed it into the tart pan.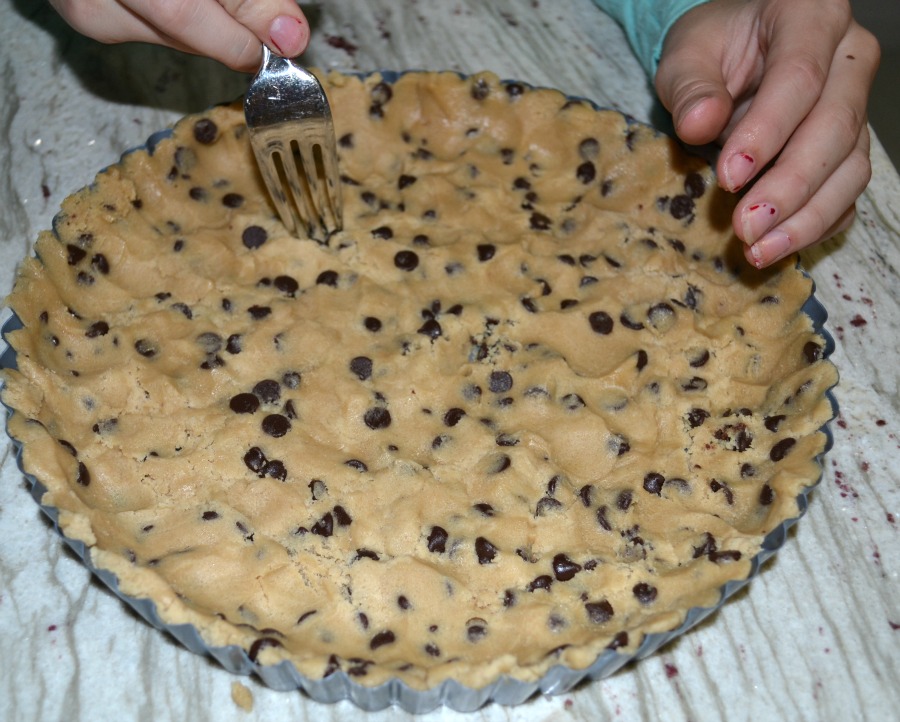 Poke holes in bottom of crust with a fork.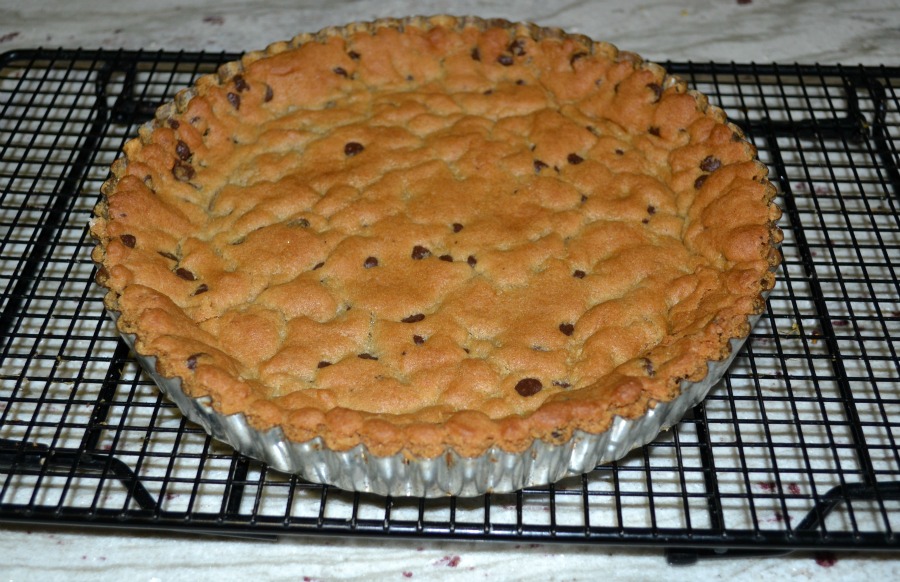 Baked crust cooling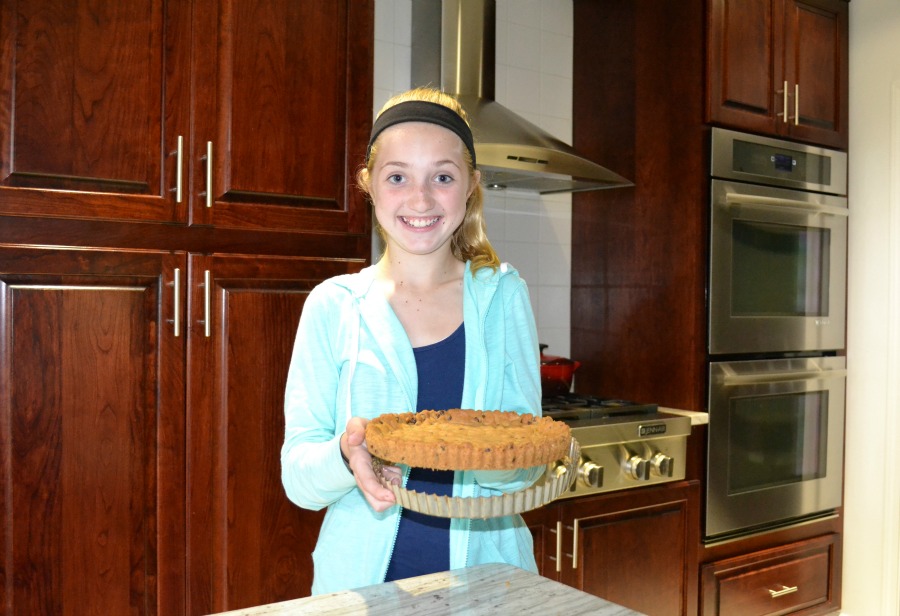 She was so amazed when the removable bottom came off of the tart pan.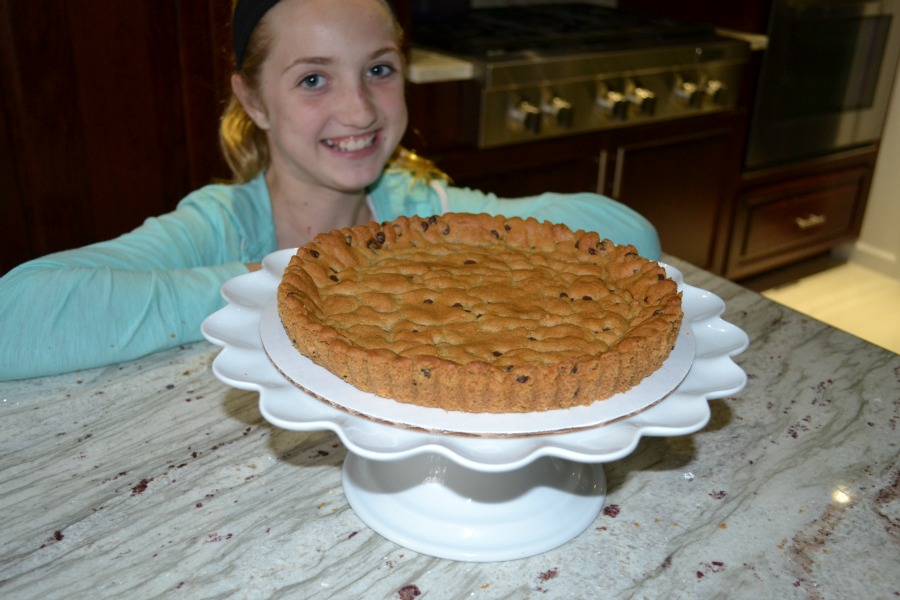 Getting ready to assemble the tart.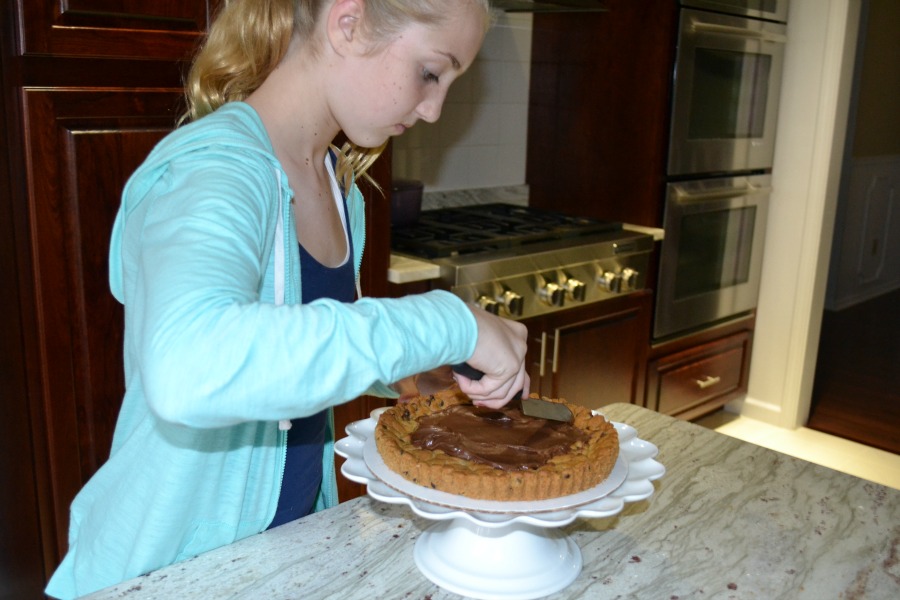 Spread the hazelnut chocolate spread.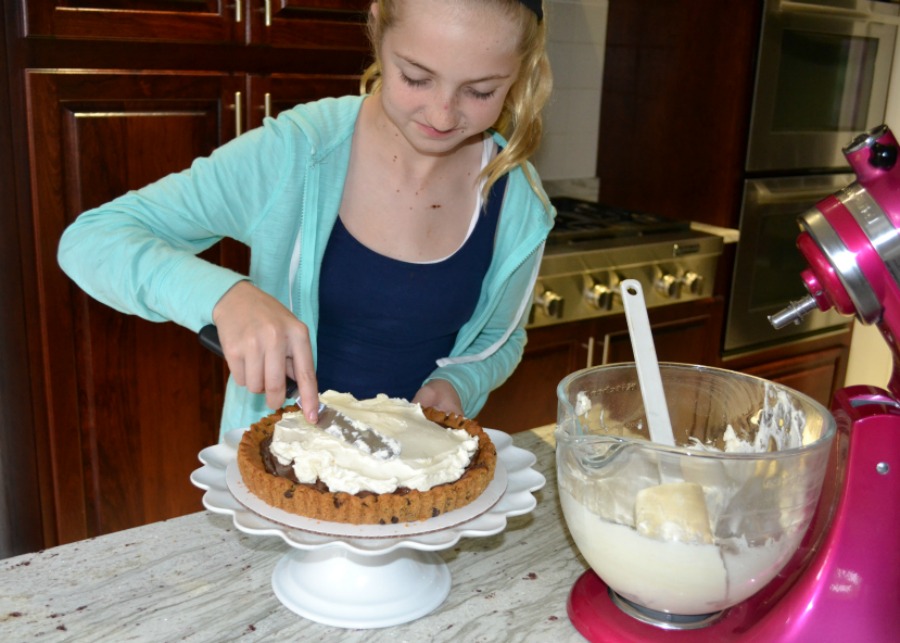 Add the mascarpone cheese, vanilla and confectioner sugar layer.
Drizzle the melted hazelnut chocolate spread.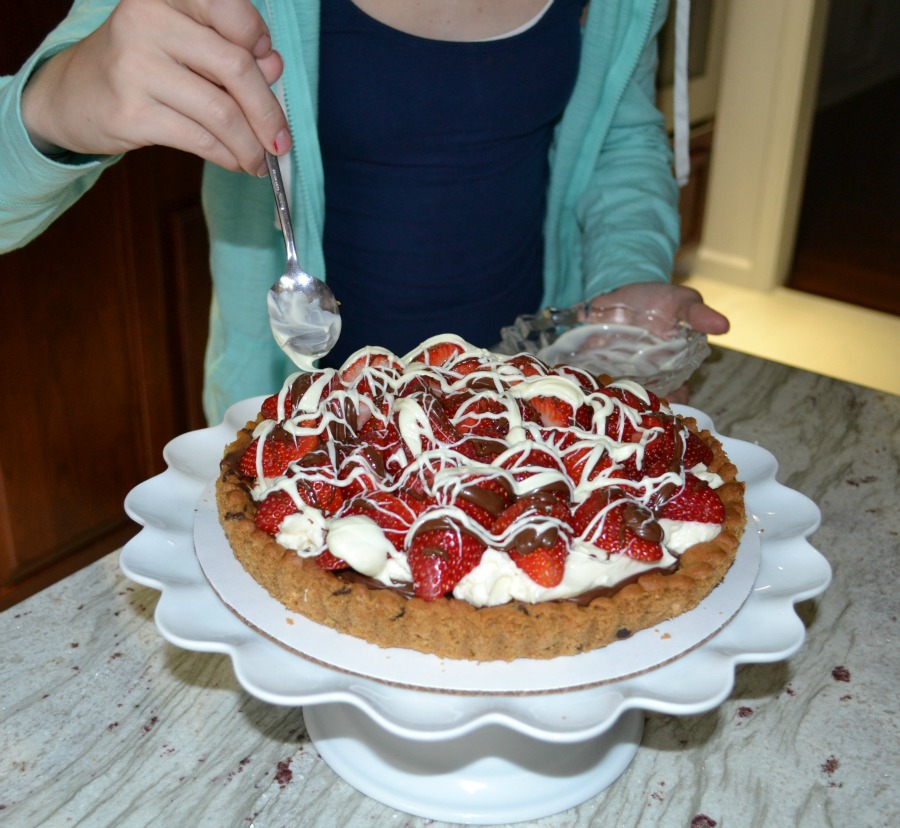 Drizzle the melted white chocolate.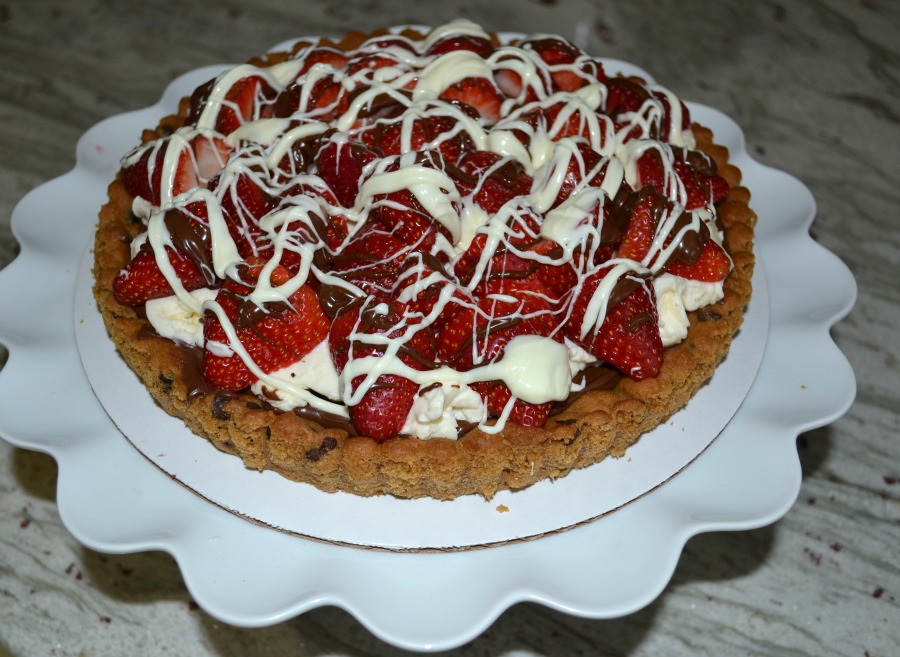 She was so proud of the finished product!!!
Her teacher and class enjoyed her delicious presentation. I love spending time in the kitchen with my grandchildren and feel so honored that they are proud of me for my accomplishments.
This day was extra special getting to watch her make this tart, and sharing my memories of the Pillsbury Bake-off Contest 2014.
Please follow and like us: