Welcome to week 4 of my feature on kids cooking classes.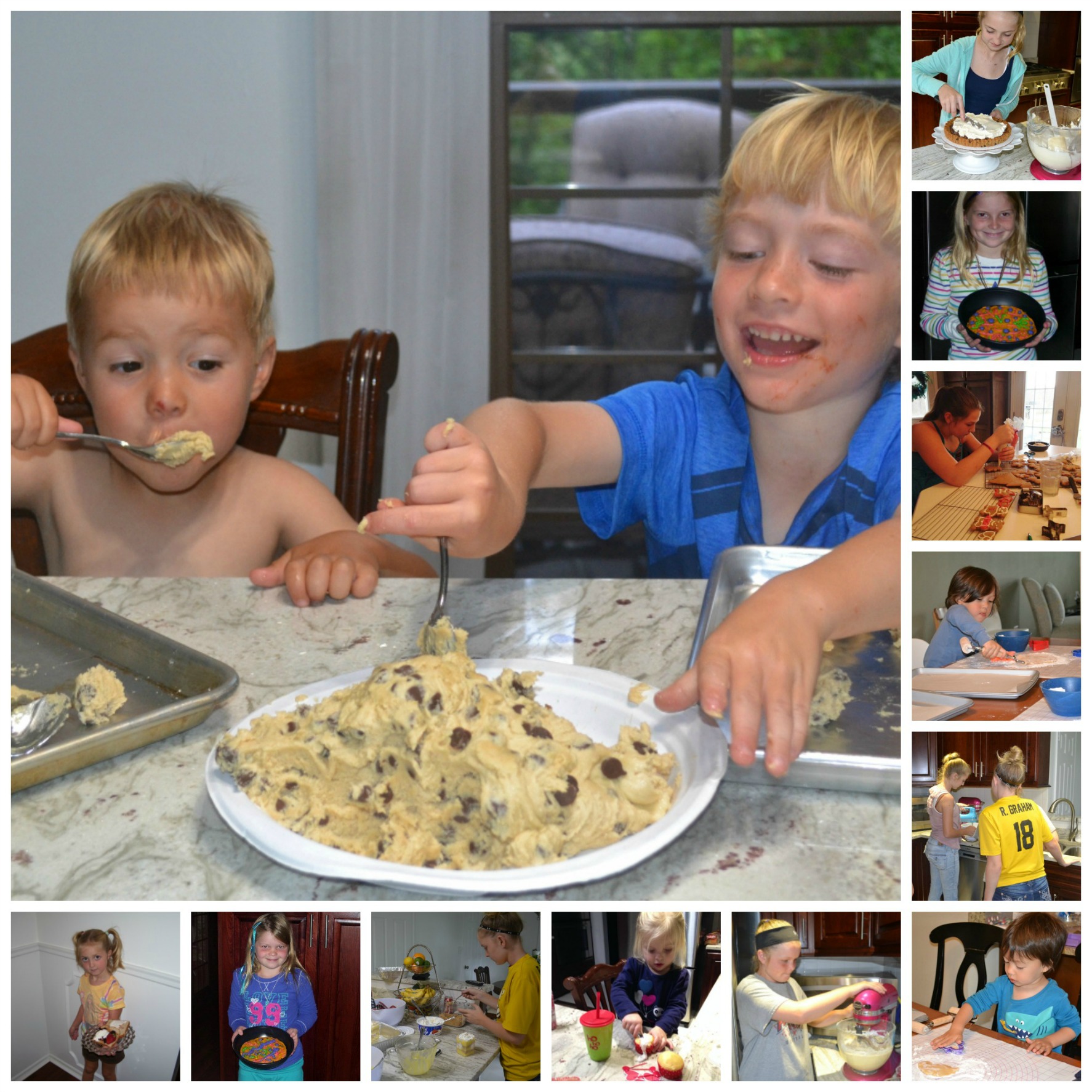 School is now officially out here, so the grandchildren and I are going to try to get together more regularly for kids cooking classes. I told them they could include their friends, so our classes may grow this summer.
We could not all get together this week because of the holiday and an out of town wedding, but one grand daughter made a recipe that she did create.
We have gone through a lot of basic kitchen information and details in the previous 3 classes, so we will actually start doing recipes.
I hope their skills will continue to grow and they gain more confidence by pulling everything together.
The next 2 weeks, we are going to do breakfast recipes and I will share what we have created. I encourage them to create recipes of their own.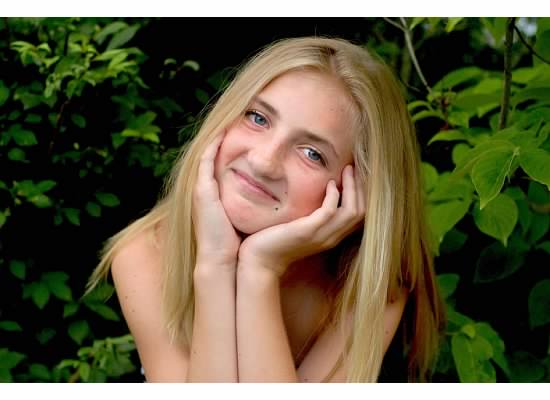 Below is a recipe that 12 yr old Reganne created.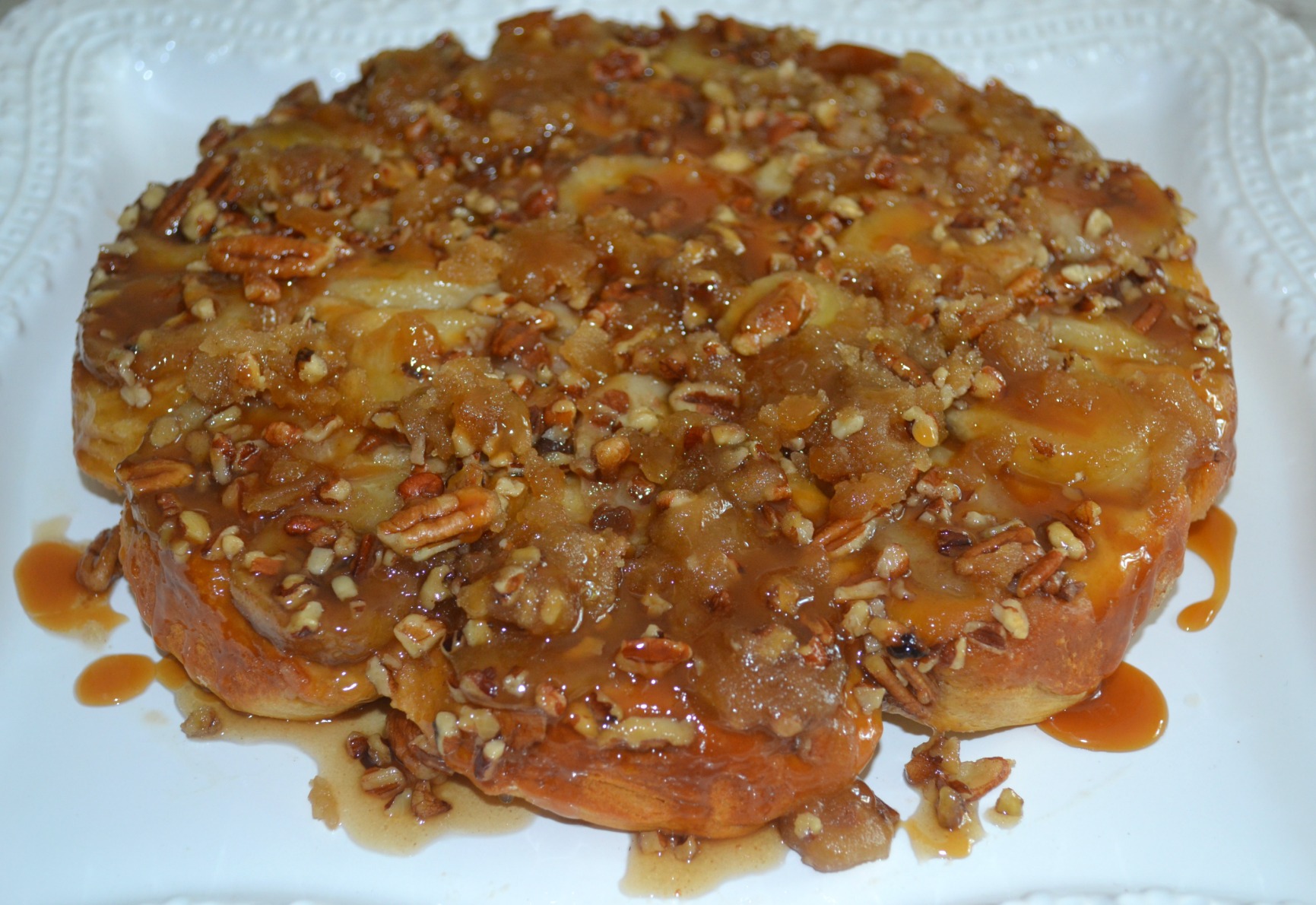 Caramelized Banana Nut Breakfast Ring with Warm Caramel Drizzle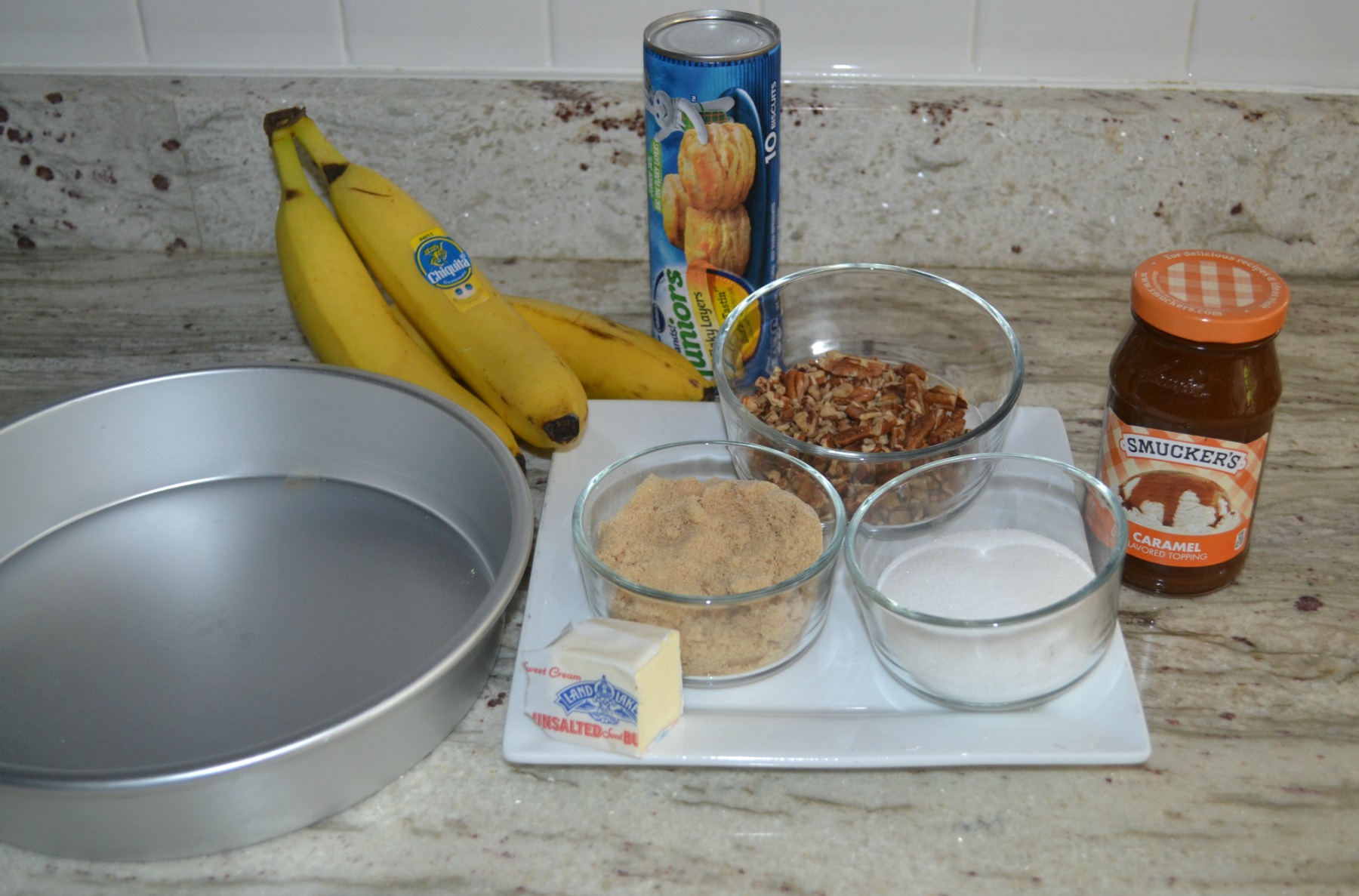 Here are the simple ingredients.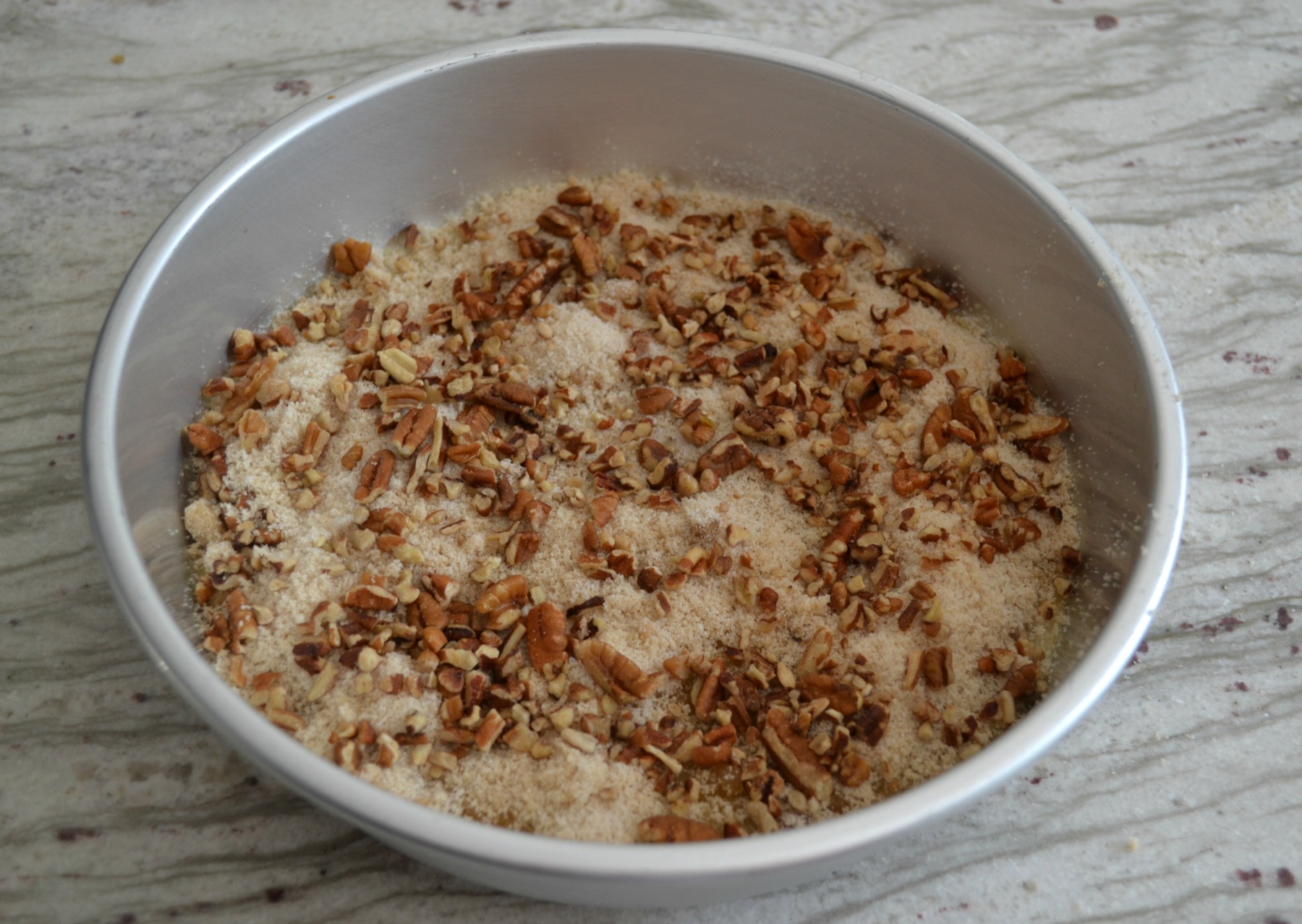 Sprinkle sugar and nuts over melted butter.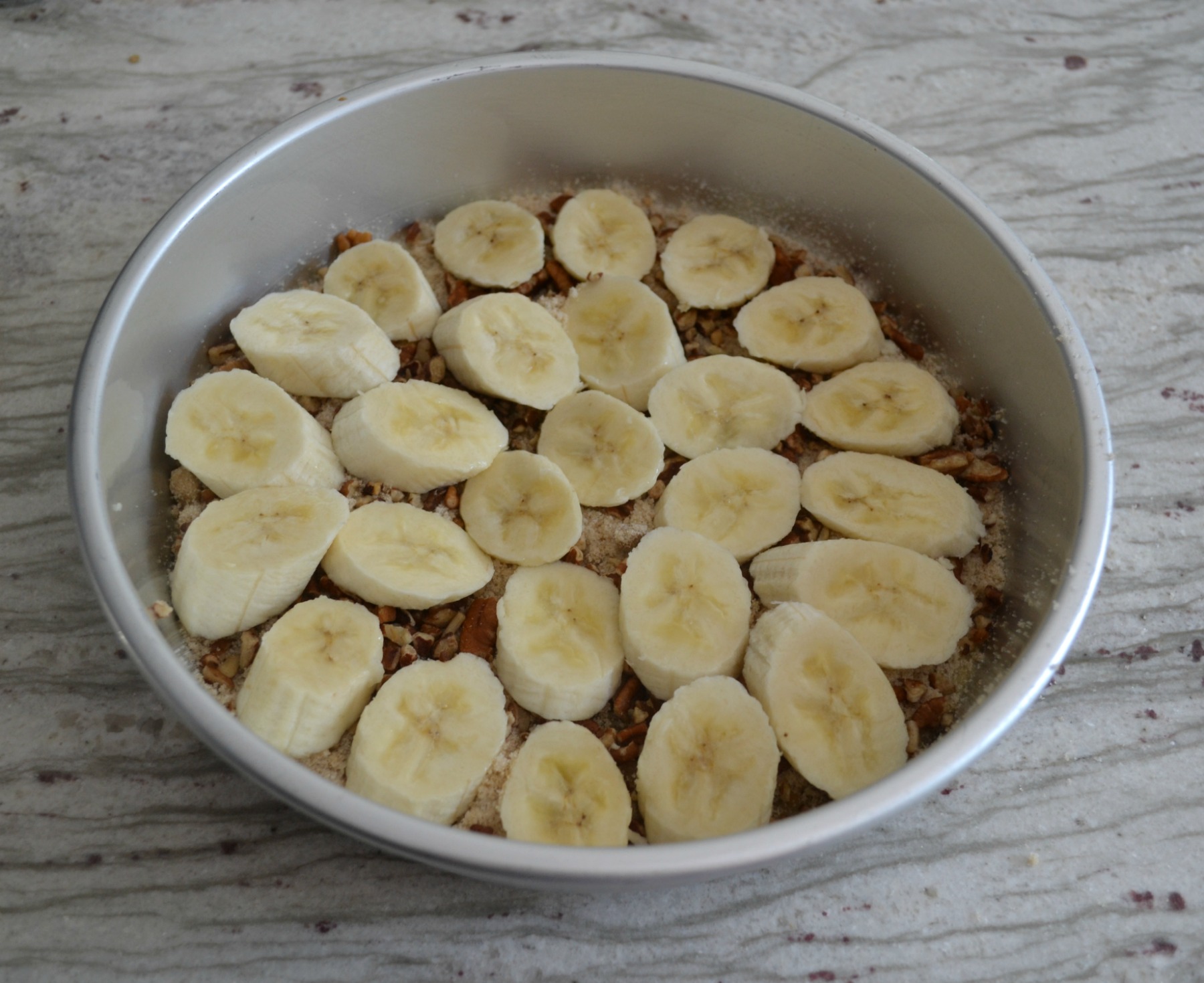 Top with sliced bananas.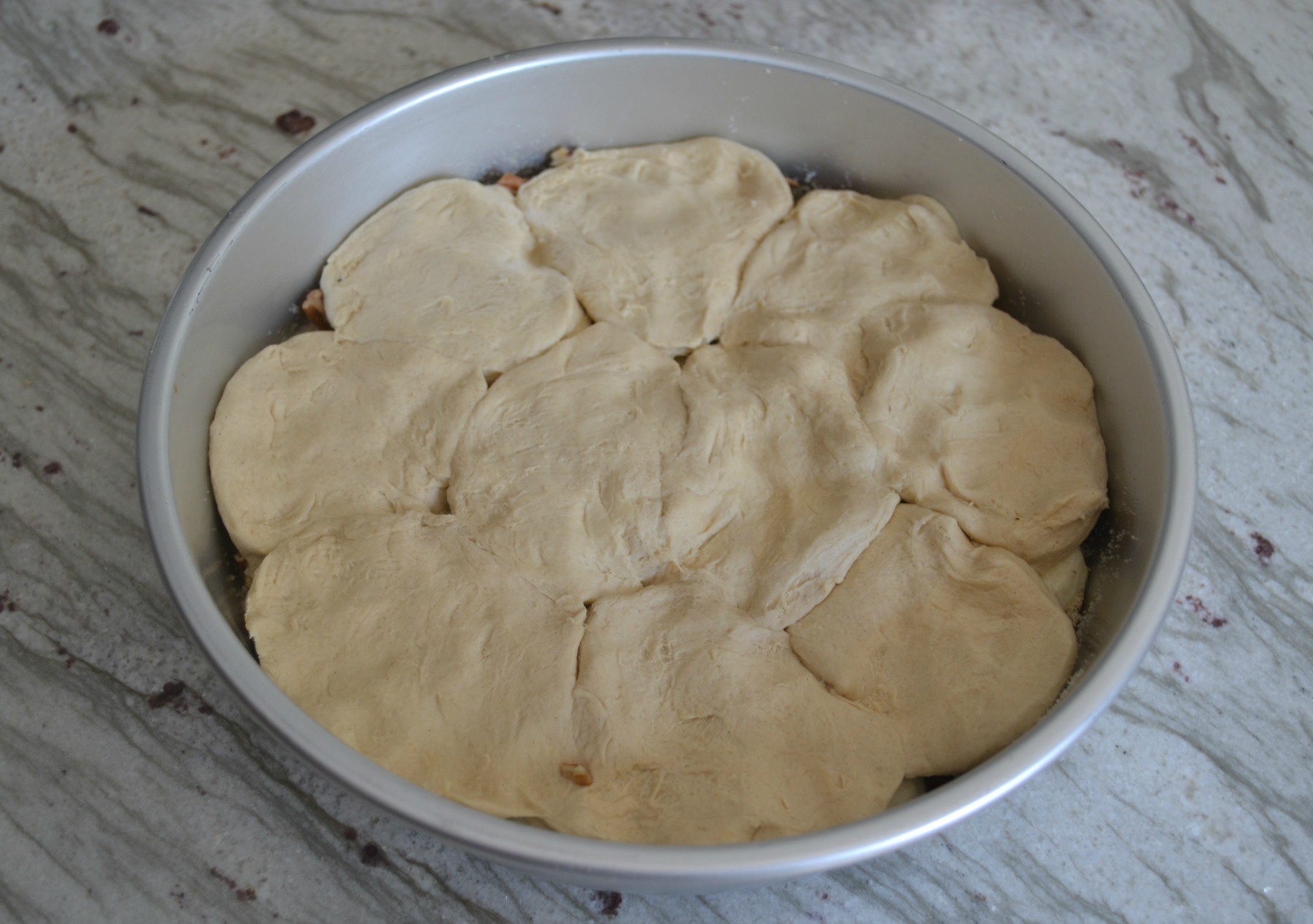 Cover with biscuits.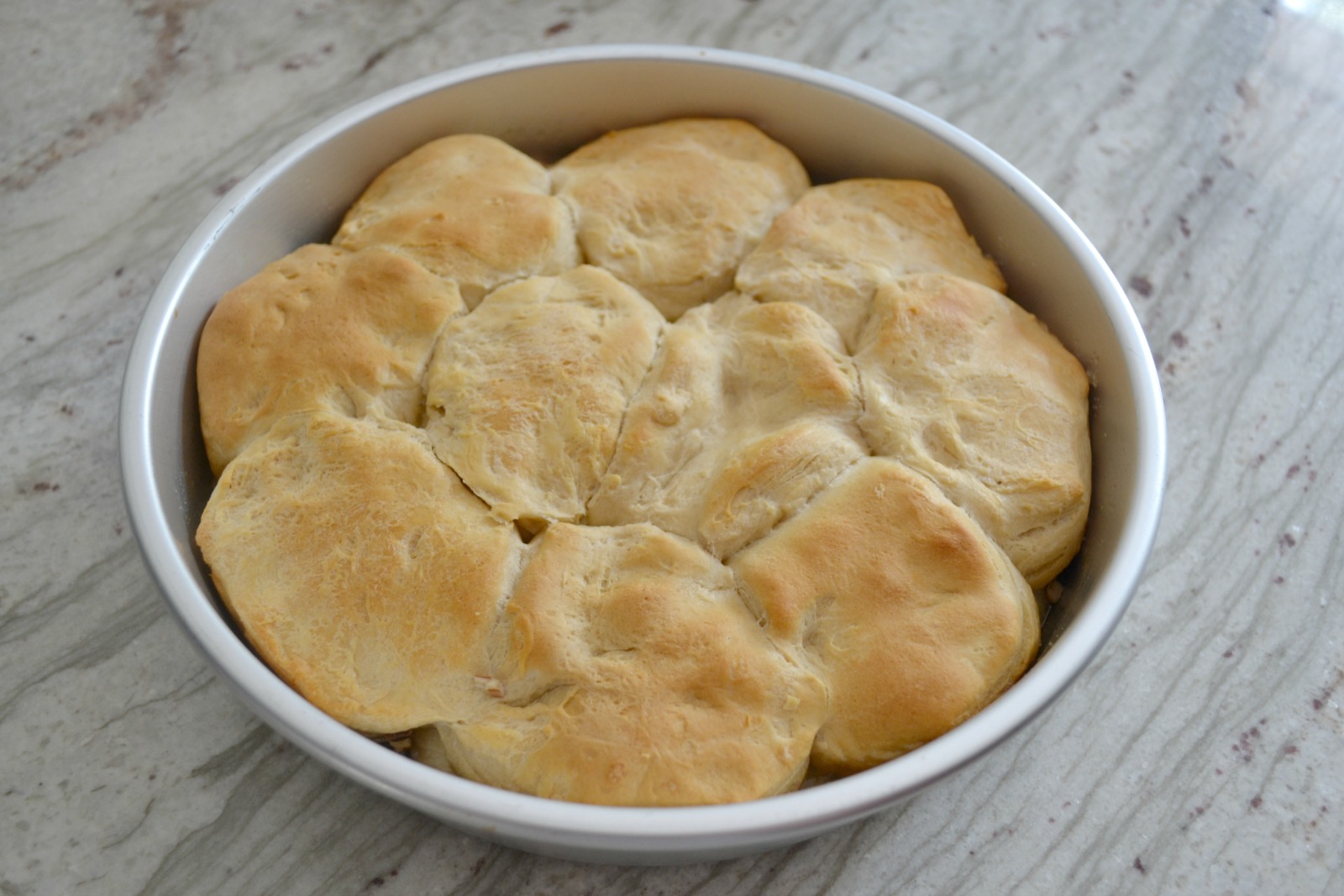 Bake until golden brown.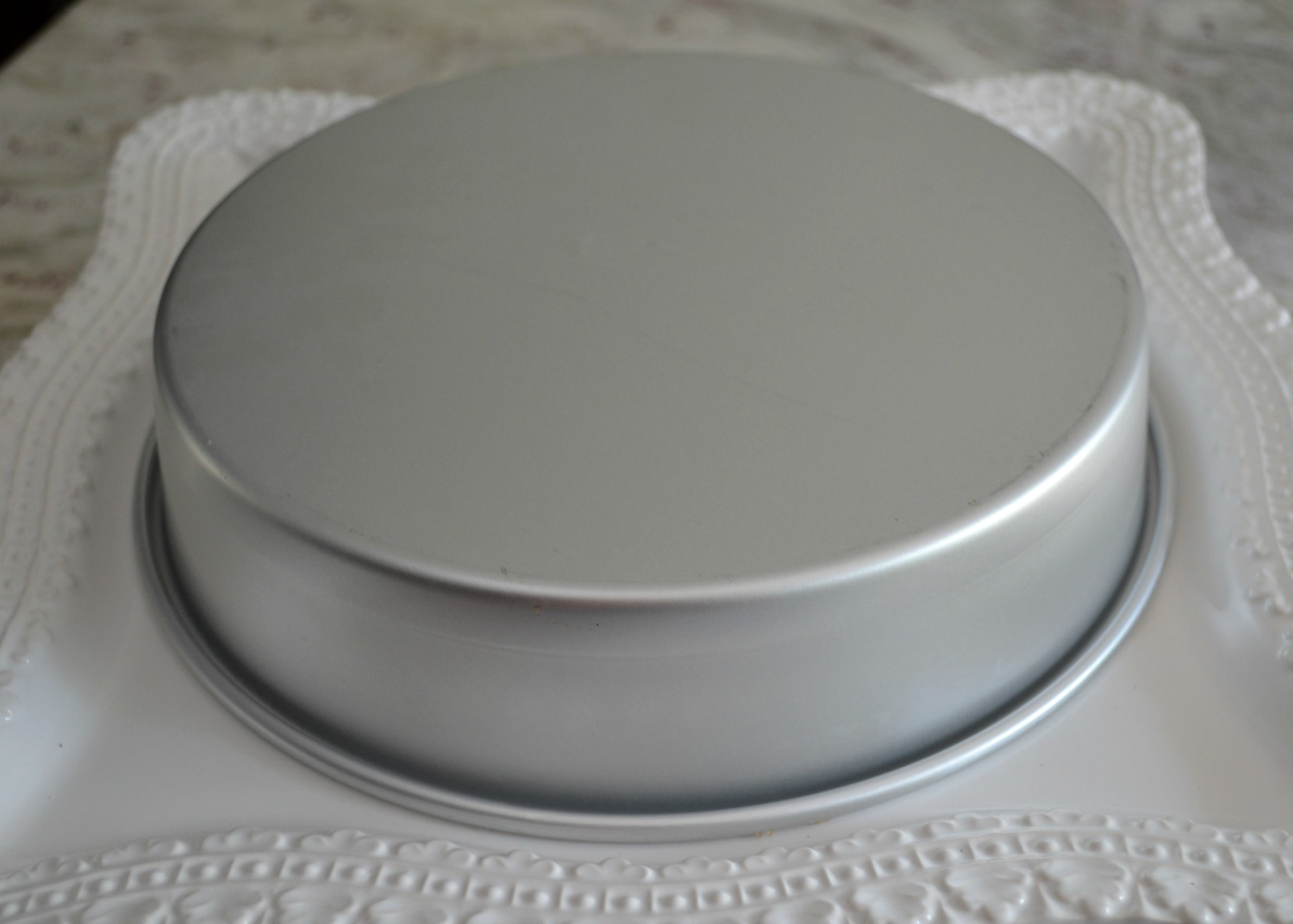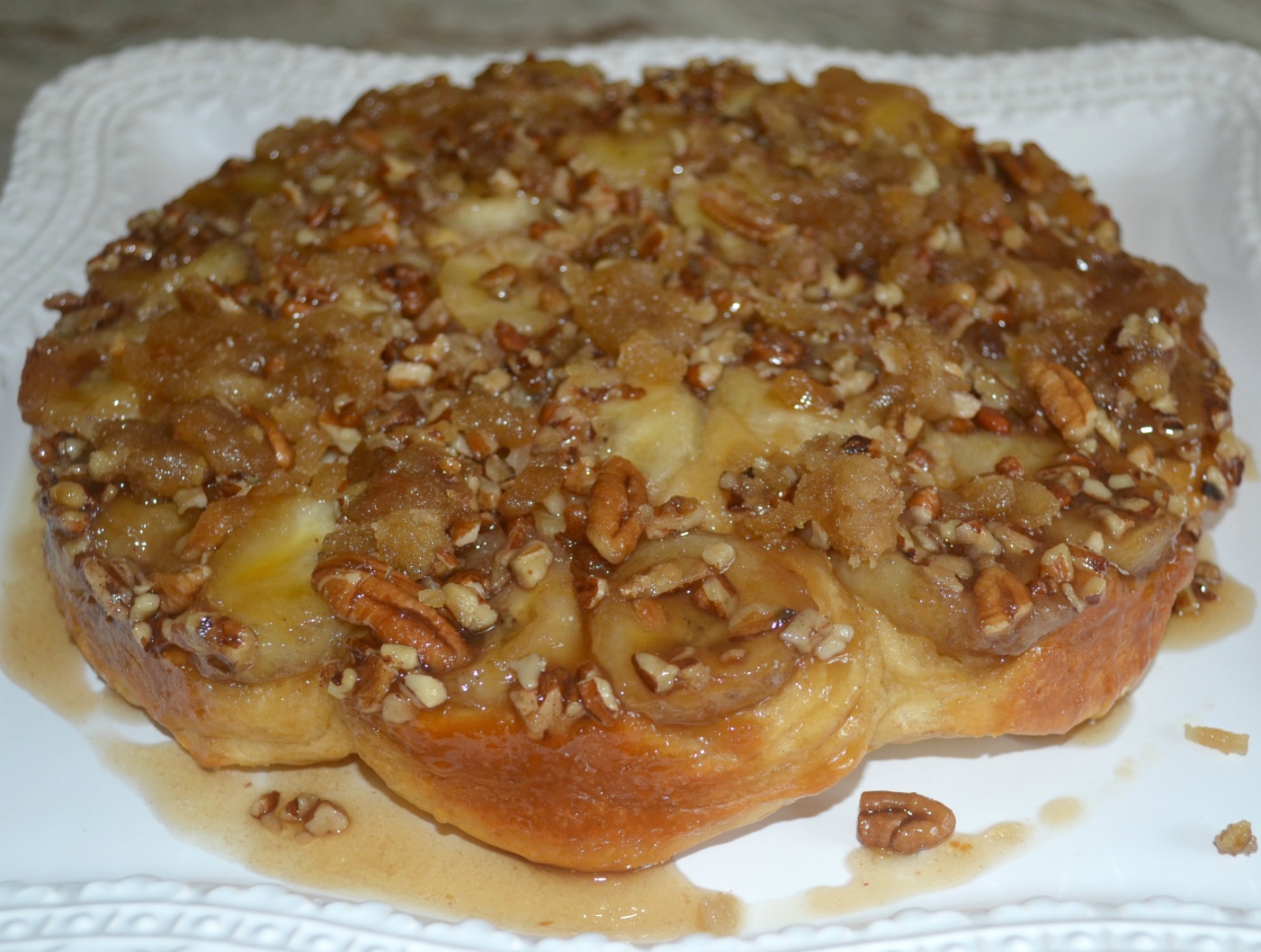 Invert onto serving platter.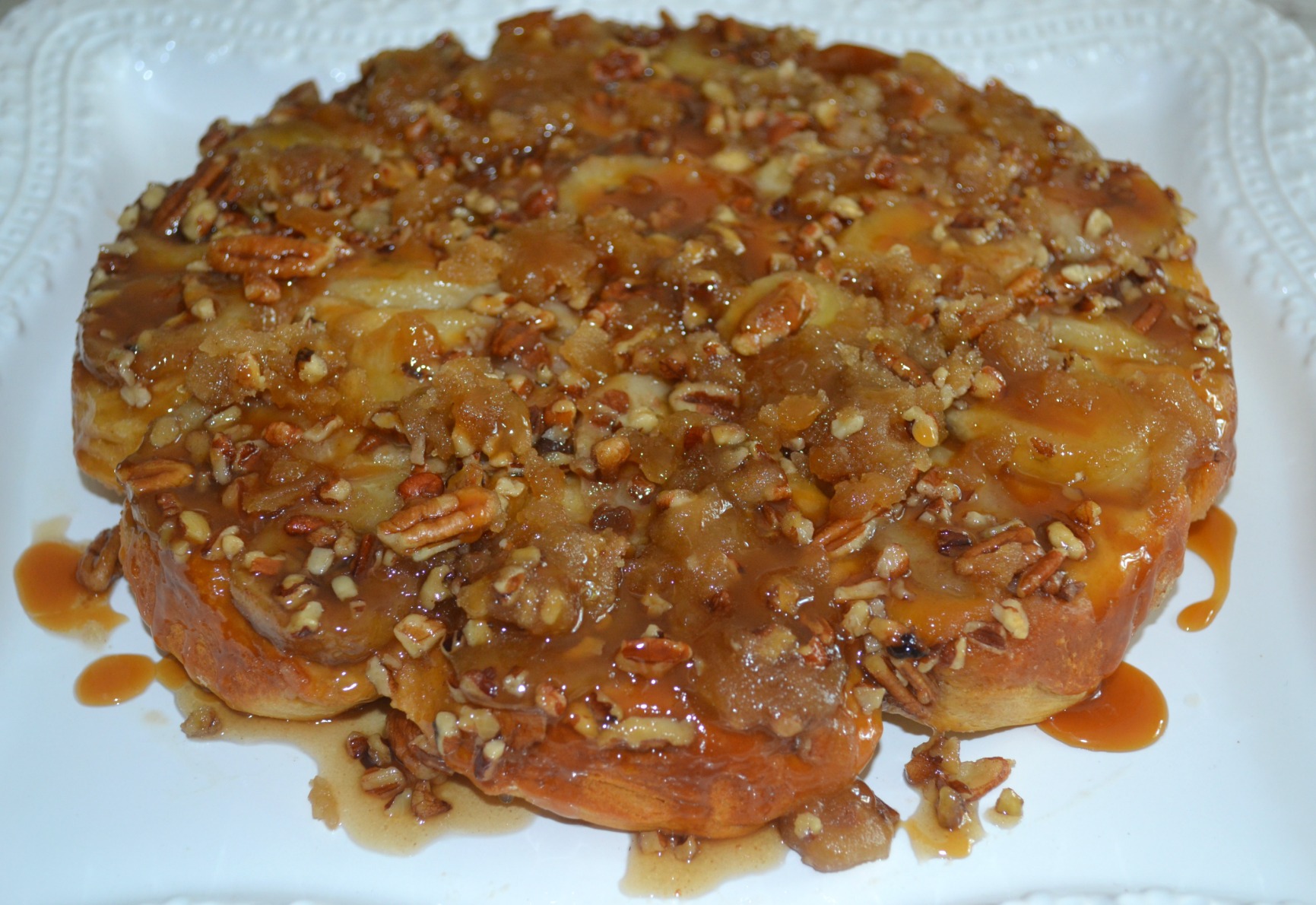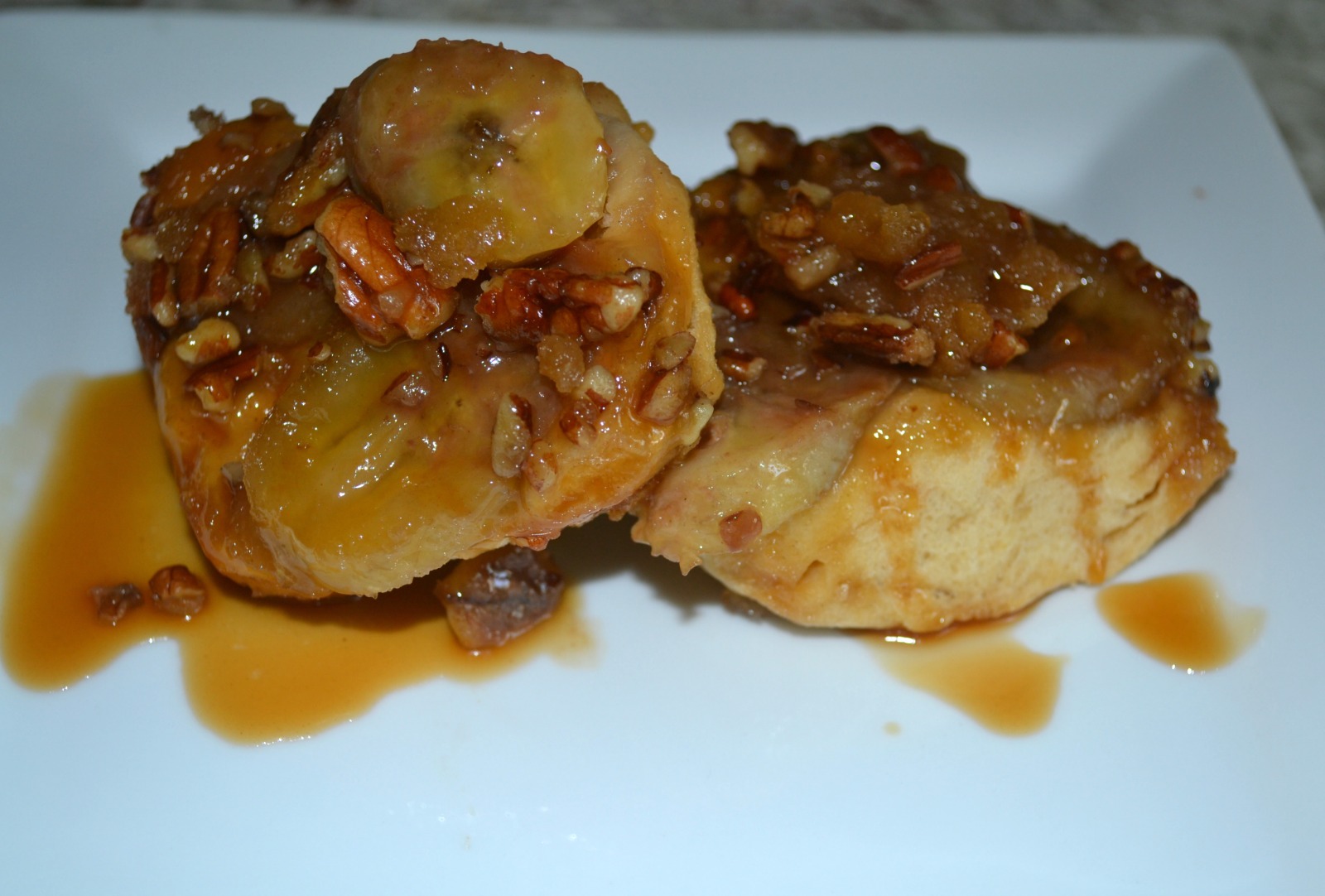 Drizzle with warm caramel sauce.
Caramelized Banana Nut Breakfast Ring with Warm Caramel Drizzle
2016-06-02 13:57:48
Serves 10
Ingredients
2 Tablespoons butter
2 Tablespoons granulated sugar
1/2 cup light brown sugar, packed
1/3 cup chopped pecans
2 large or 3 small firm bananas
1 (12oz) can refrigerated biscuits (10 count)
1/4 cup caramel ice cream topping
Instructions
Preheat oven to 350 degrees F. Spray a 9-inch round cake pan with no stick cooking spray. Place butter into pan and place pan into oven until it melts. About 1-2 minutes.
Combine the sugars in a small bowl. Sprinkle evenly over the butter. Top with pecans.
Slice the bananas, diagonally, into about 1/2 inch thick slices and arrange over the sugar and nuts.
Open the can of biscuits, separate and flatten slightly in your hand, and stretch to cover bananas.
Bake for 26 to 28 minutes, until biscuits are golden brown. Remove from the oven. Run a knife along outside edge of biscuits to loosen.
Place a heatproof plate over the pan, and carefully invert. Allow to sit 1 minute then carefully remove pan. If any of the sugar remains in pan, remove it with a spoon, onto the biscuits
Heat caramel sauce in a small microwave safe bowl for 10 seconds. Drizzle over the biscuits.
Serve warm
GRANDMA HONEY'S HOUSE https://grandmahoneyshouse.com/
Come back next week since our kids cooking classes will resume.
Please follow and like us: