Jump to recipe
My Cranberry Orange Snowballs are an elegant cookie to add to your baking list.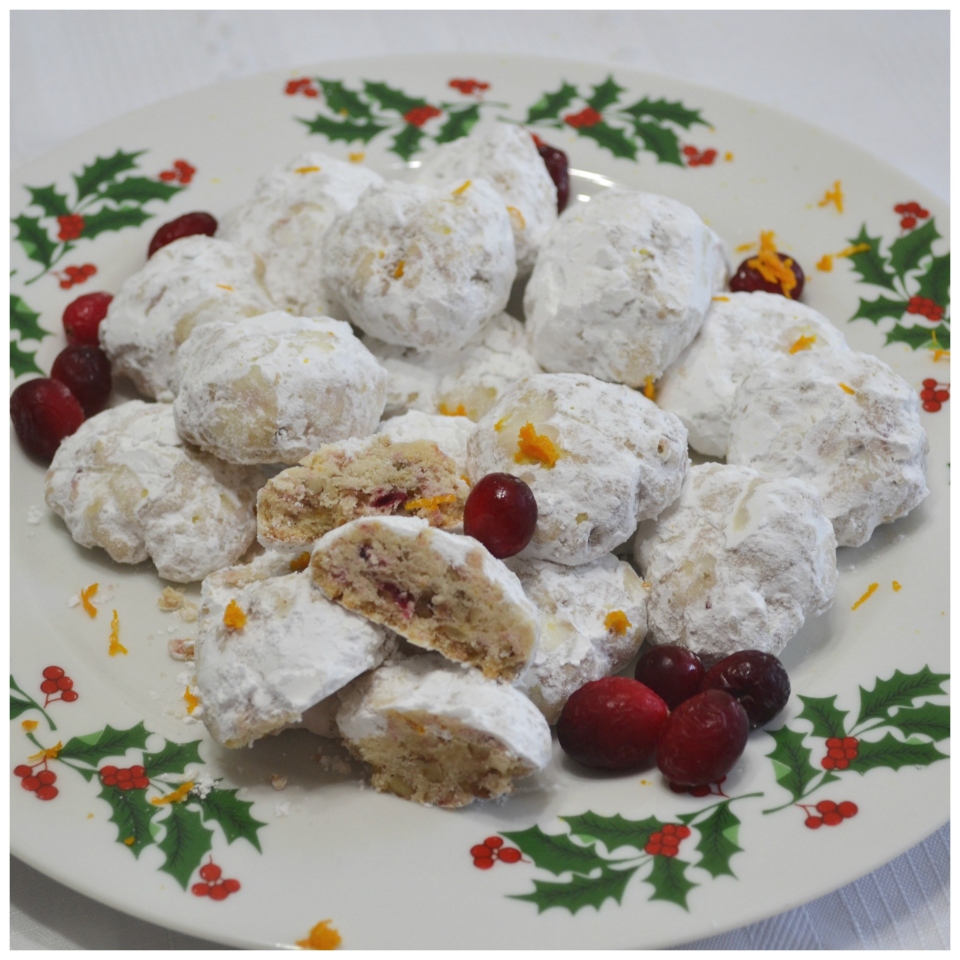 Cranberry Orange Snowballs

This past week I began my holiday cookie baking and decided that I needed to try these cranberries in a cookie.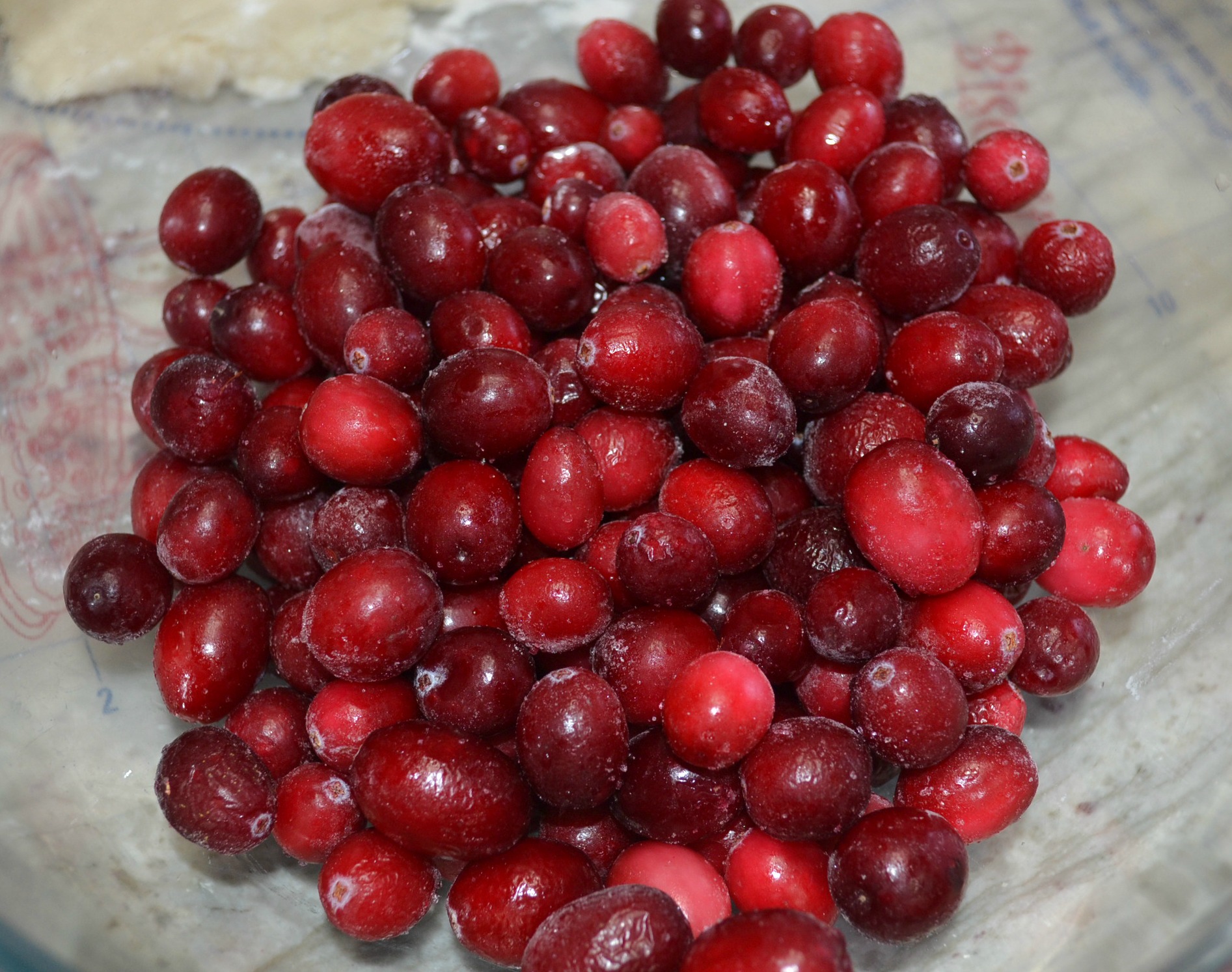 Frozen cranberries are perfect to use in homemade cookies.  They are a beautiful, vibrant color and taste as good as they look.
For this cookie, I used Mexican Wedding Cookies as my inspiration.
I mixed up a basic dough recipe and stirred in some chopped frozen cranberries, orange zest, and pecans.
LOVE the color this added to the cookie dough.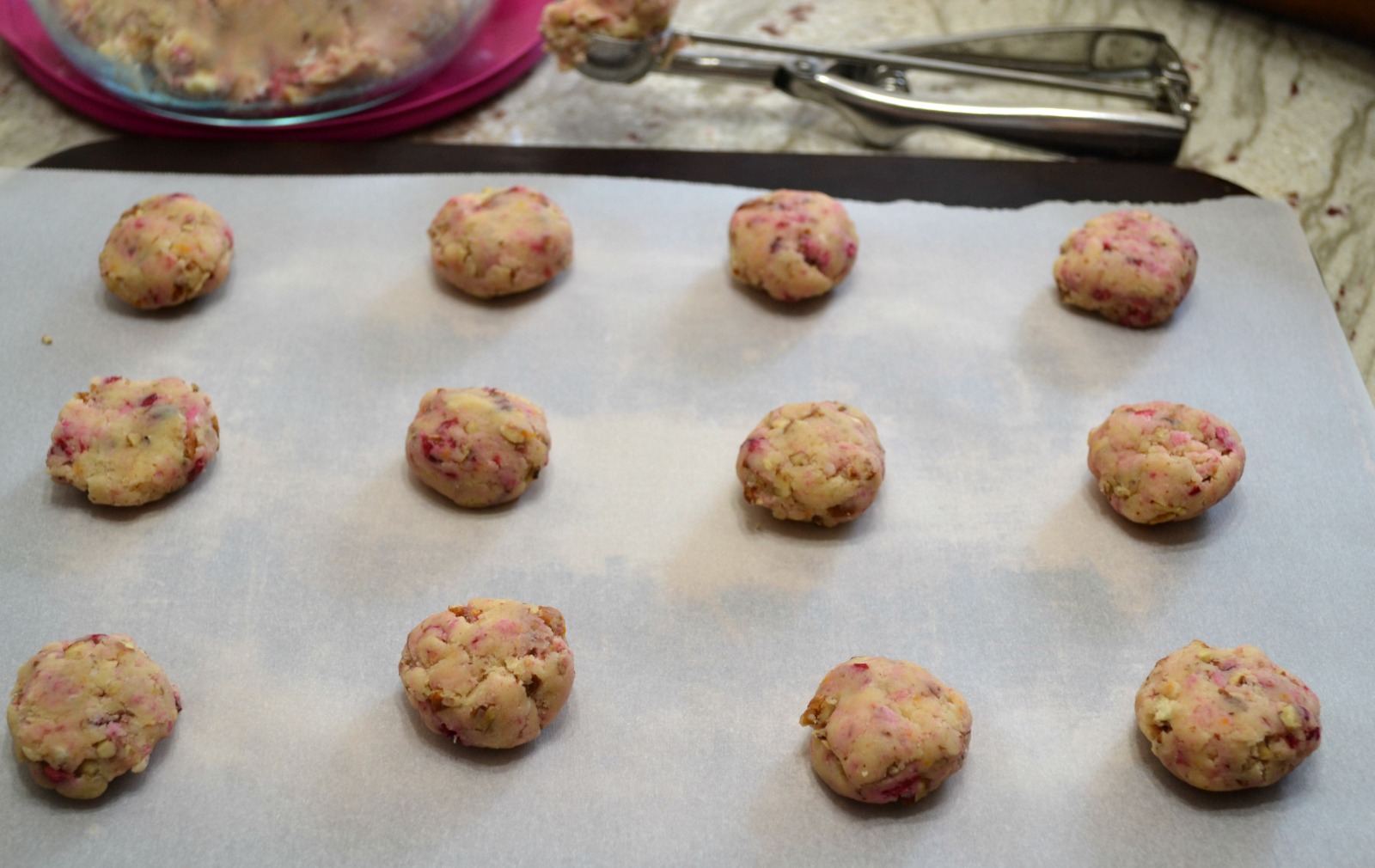 Using a small scoop,  shape into 1-inch dough balls and press down slightly. Bake until the bottoms are light golden brown.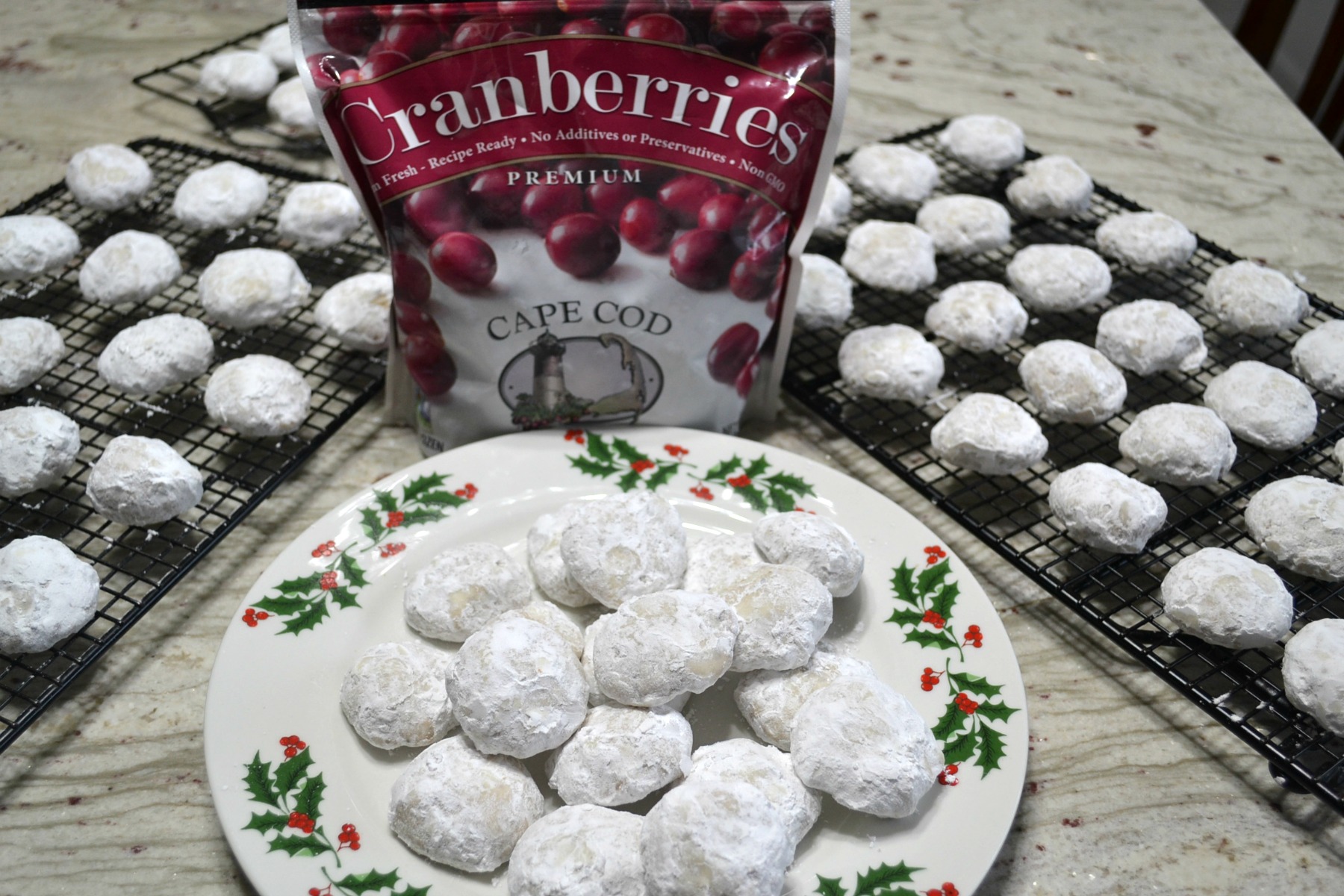 Remove to cooling rack for about 8 minutes then roll in confectioner sugar.
Cool another 15 minutes, then roll in the confectioner sugar again.
Place on serving platter and zest with remaining orange.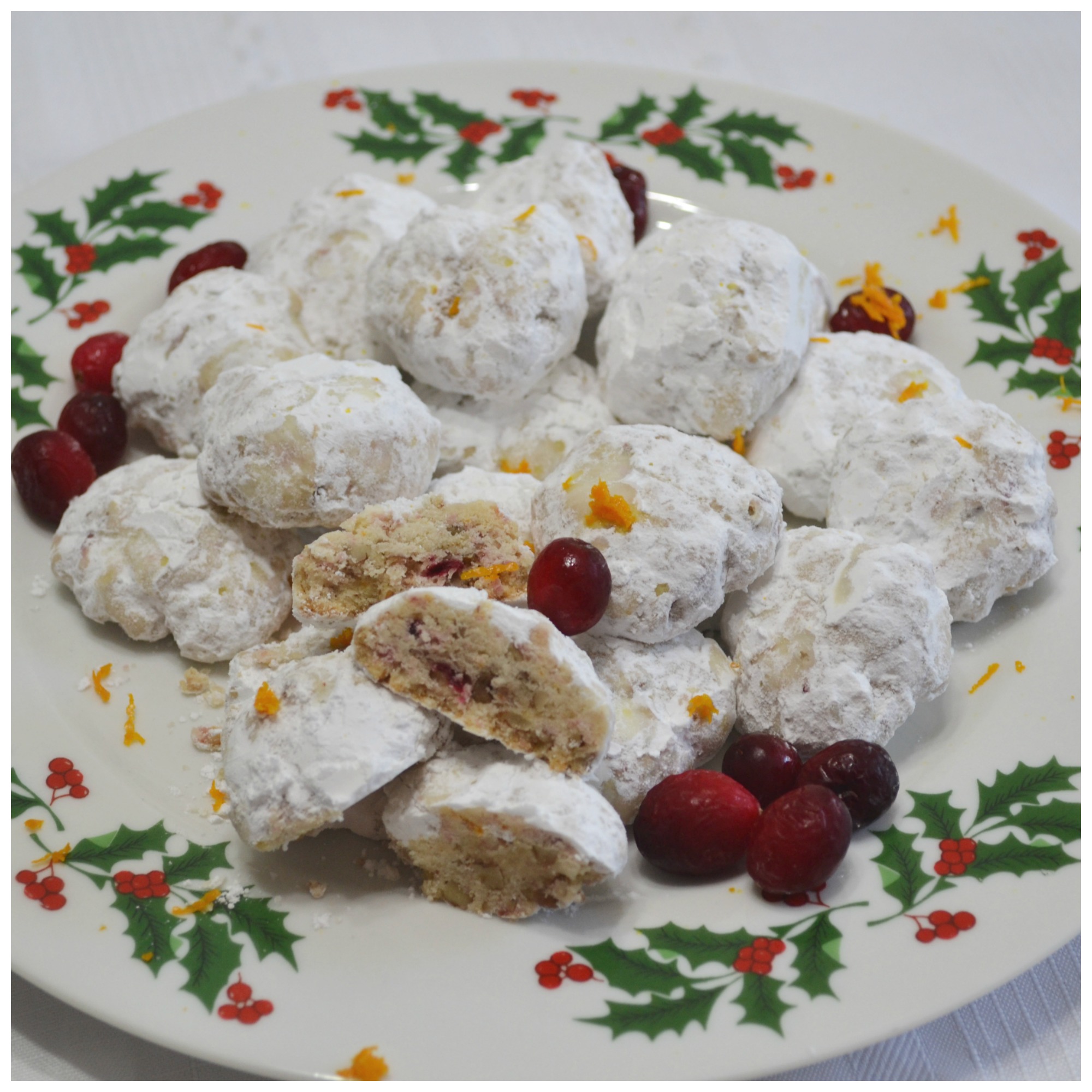 CRANBERRY ORANGE SNOWBALLS
Ingredients
2 cups all purpose flour
1/2 teaspoon ground cinnamon
1/4 teaspoon kosher salt
1 cup chopped pecans
1 cup butter, softened
1/4 cup granulated sugar
1/4 cup confectioner sugar
2 teaspoons pure vanilla extract
1/2 cup frozen cranberries, finely chopped
2 Tablespoons orange zest & 1 Tablespoon for garnish
1 cup confectioner sugar for rolling cookies
Instructions
Preheat oven to 350 degrees F. Line baking sheets with parchment paper or silpat mat.
Sift flour into a medium size mixing bowl. Stir in the cinnamon, salt, and pecans. Set aside.
In a large mixing bowl, using an electric mixer, beat the butter until creamy. Add the sugar, confectioner sugar, and vanilla and beat until well combined.
Gradually add the flour mixture in 3 parts, beating only until combined, after each addition. Stir in the cranberries and 2 Tablespoons of orange zest until well combined.
Using a small scoop or teaspoon, shape into a I-inch ball and then flatten slightly in hands. Place on baking sheet.
Bake about 10 minutes or until bottoms are light golden brown. Allow to set on cookie sheet about 4-5 minutes then transfer to a wire cooling rack for 5 minutes.
Place remaining 1 cup of confectioner sugar in a small bowl. Roll each cookie in the bowl and return to cooling rack. When cookies are completely cool, roll each in the confectioner sugar again.
Transfer to a serving tray and garnish with remaining orange zest.
Makes 4 dozen.
© 2023 Copyright GRANDMA HONEY\\\\\\\'S HOUSE
Please follow and like us: