Jump to recipe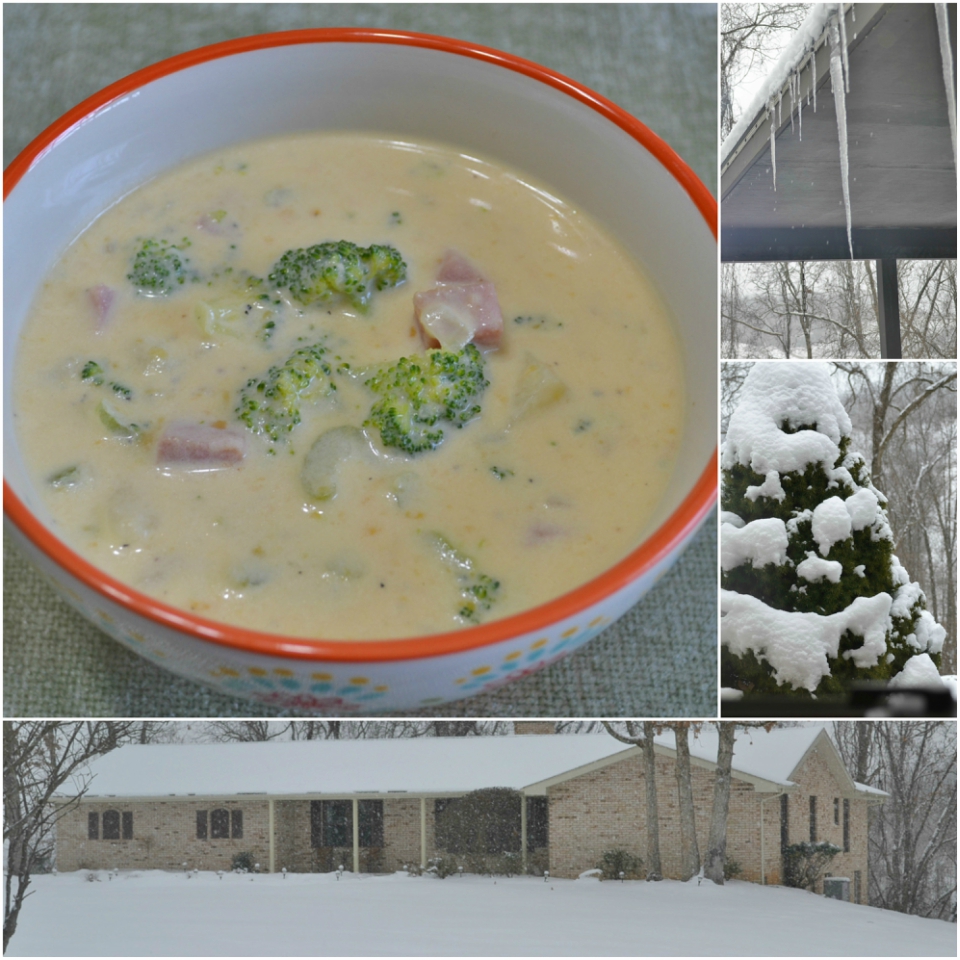 Sharing my Potato Ham Broccoli Cheddar Soup to take the chill off of a cold, cold day.
We had our first big snow today and all I could think about was making soup.
The temperature was 14 degrees with wind chill factor making it feel like 6 degrees.  I made a smaller recipe of Potato Ham Broccoli Cheddar Soup  since  my husband does not usually like soups that have cheese in them.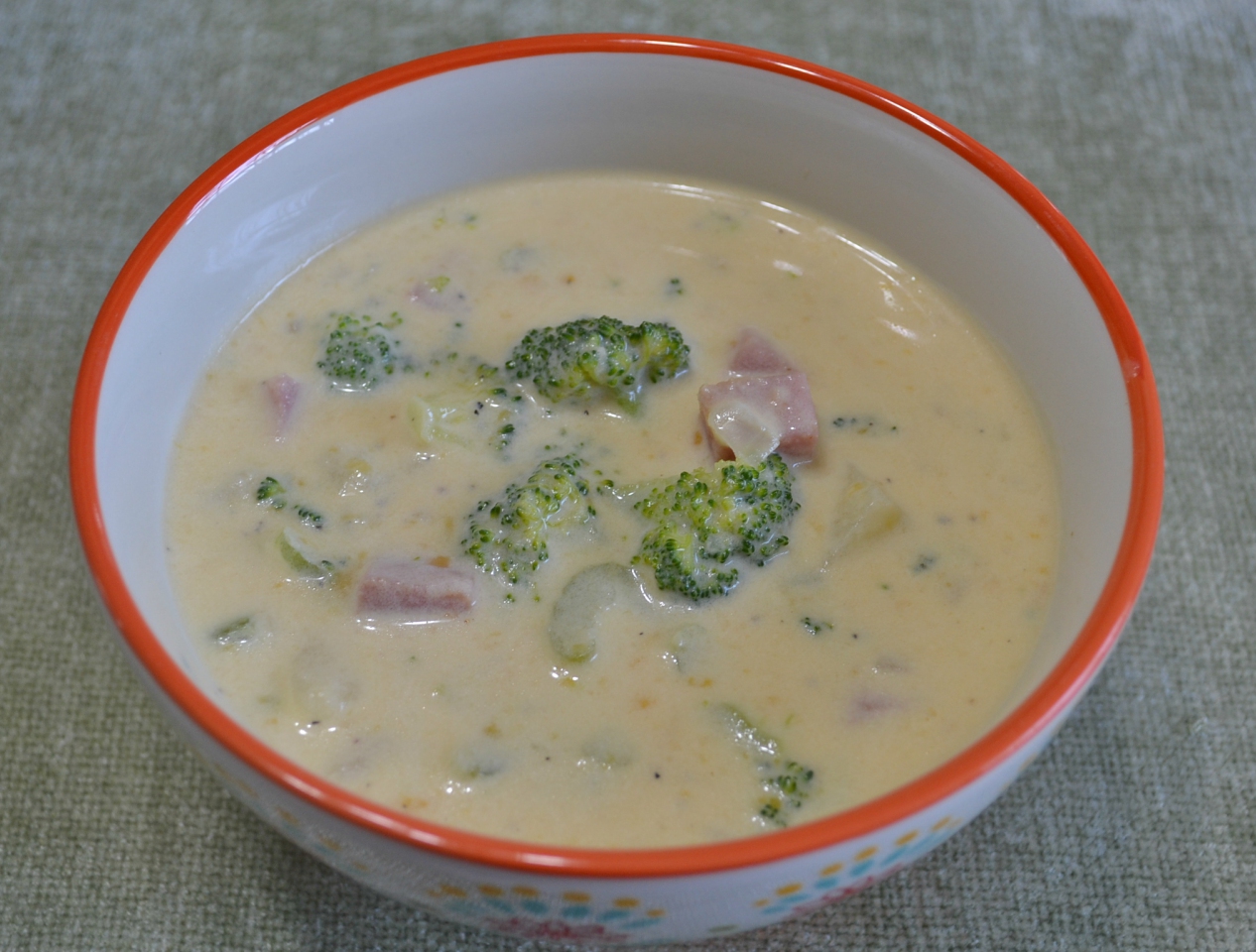 He agreed this one tasted delicious and was not too rich.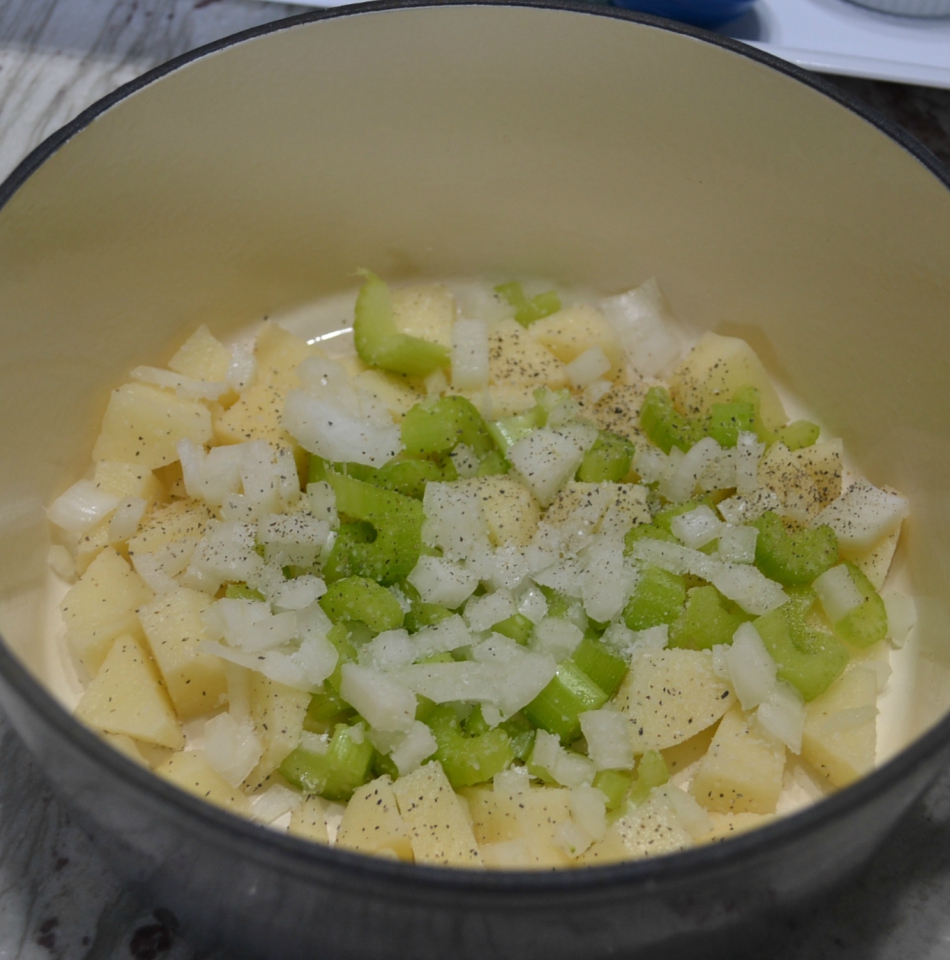 Place  potatoes, onions, and celery in a dutch oven.
Season with salt and pepper. Cover with water and cook until potatoes are  tender.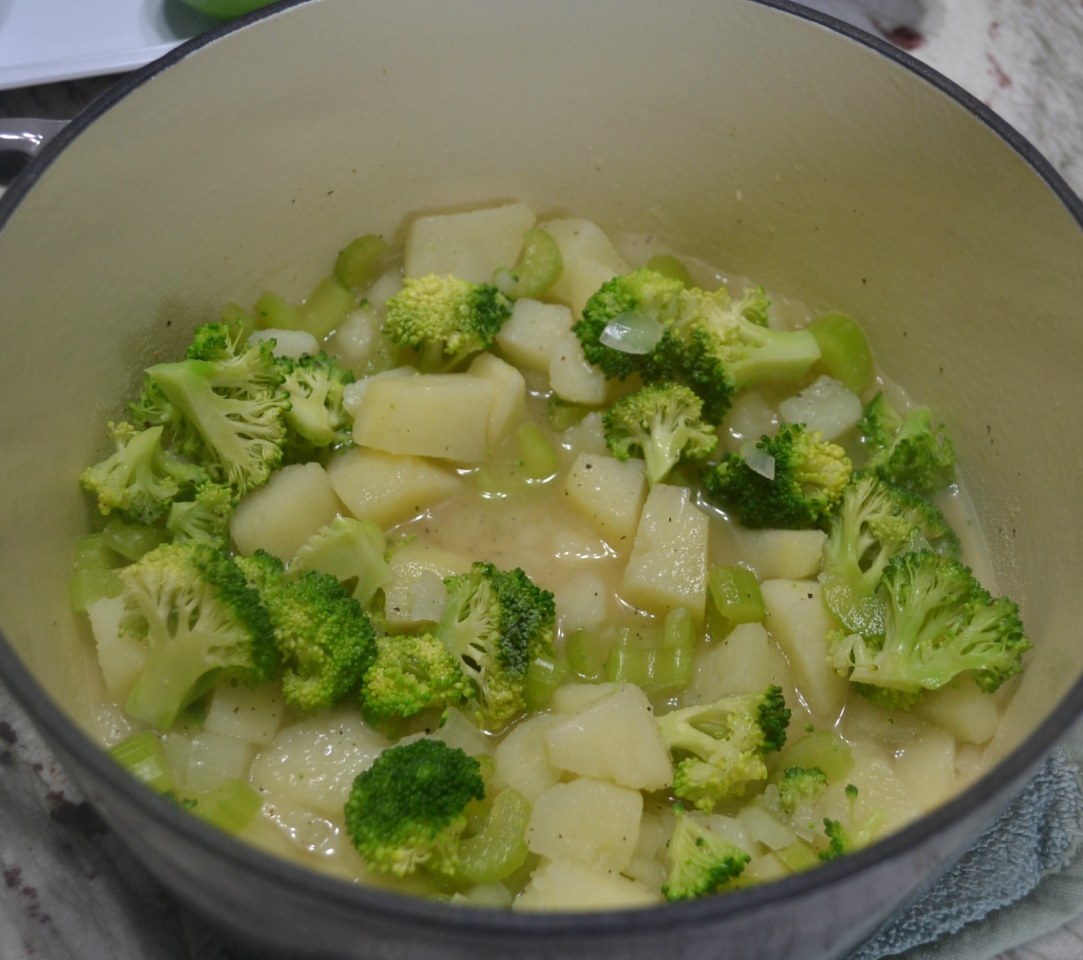 Add broccoli florets.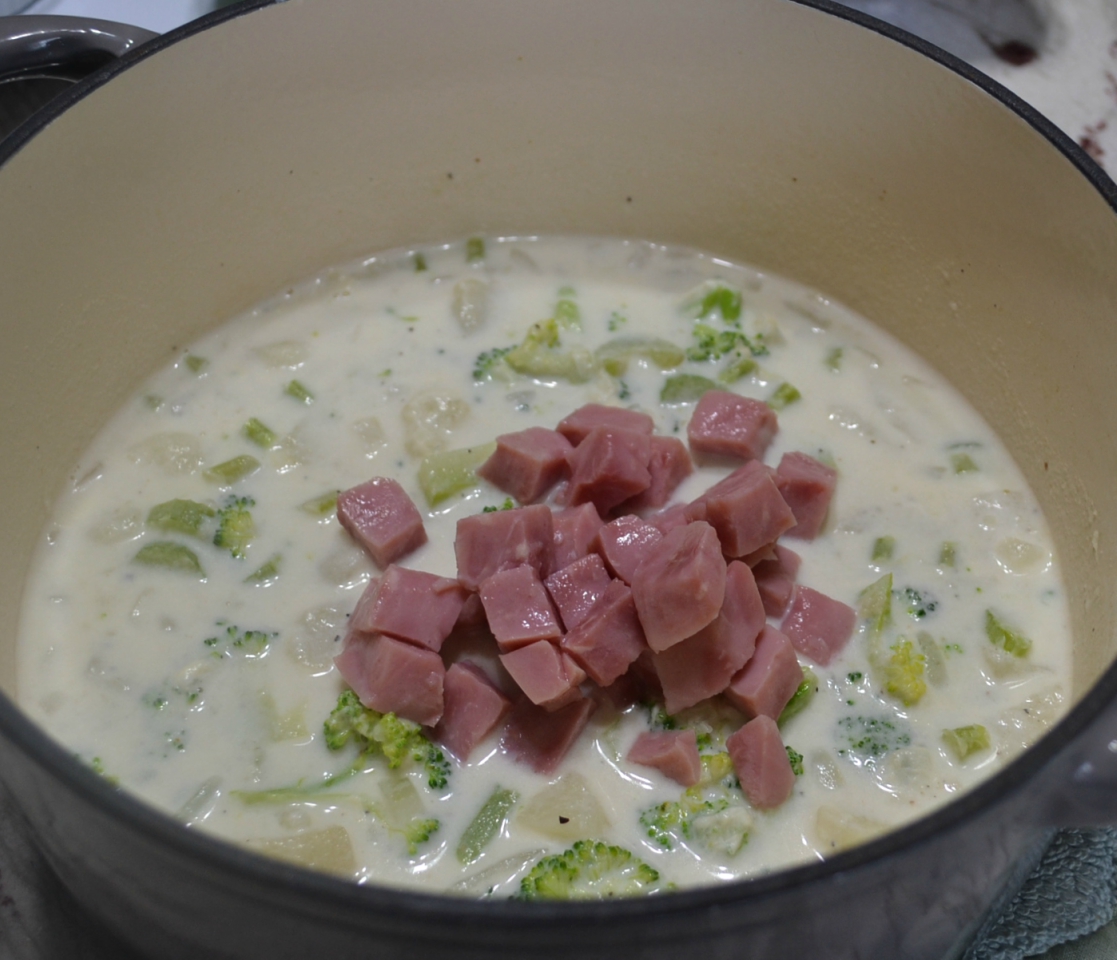 Stir in half and half and thickening.   Add ham.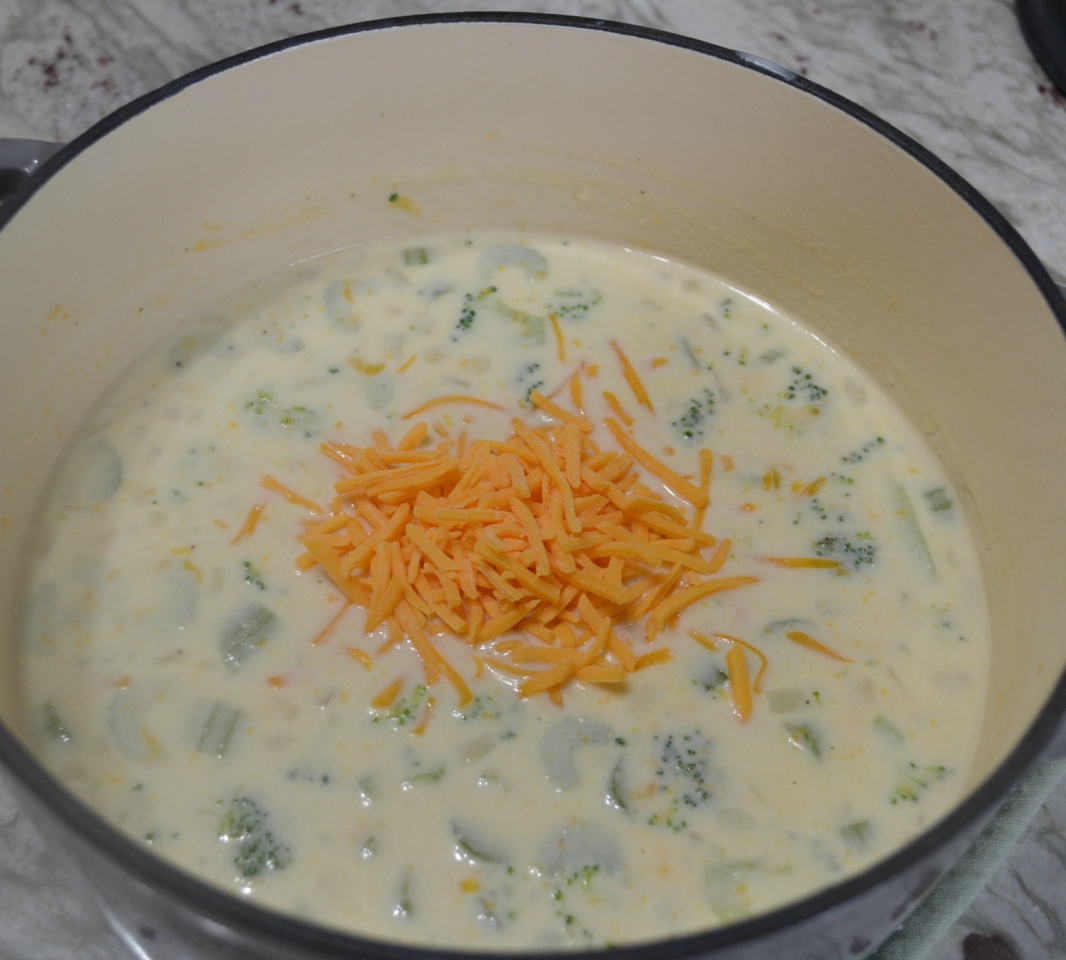 Stir in shredded cheddar.  Simmer and adjust seasonings.
Some other delicious soups to try are:
CREAMY CHICKEN POT PIE SOUP
SPICY BEEF AND 3 BEAN CHILI

POTATO HAM BROCCOLI CHEDDAR SOUP
Ingredients
1 1/2 cups potatoes, peeled and cut in 1/2 inch cubes
1/2 cup onions, chopped
1/2 cup celery, chopped
1 cup broccoli florets, chopped
1 teaspoon kosher salt
1/2 teaspoon coarse black pepper
1 cup half and half
1 tablespoon butter, melted
1 tablespoon flour
1 cup ham, cubes from a package
1 cup shredded cheddar cheese
Instructions
Place potatoes, onions, and celery in a dutch oven or medium sauce pan. Season with salt and pepper. Add water to just cover vegetables.
Bring to a boil, lower heat to simmer on medium until potatoes are tender.
Add broccoli. Simmer on low heat for 2 minutes.
Slowly, stir in half and half. Simmer about 3 minutes on low heat, stirring frequently.
Whisk together the butter and flour in a small bowl. Add 2 tablespoons of the broth from soup. Whisk until smooth and stir mixture back into the soup.
Stir in the ham. Simmer for 5 minutes, stirring frequently. (If soup is too thick, add a little more half and half)
Stir in the cheese until blended. Remove from heat. Adjust seasonings if needed adding more salt or pepper.
© 2023 Copyright GRANDMA HONEY\\\\\\\'S HOUSE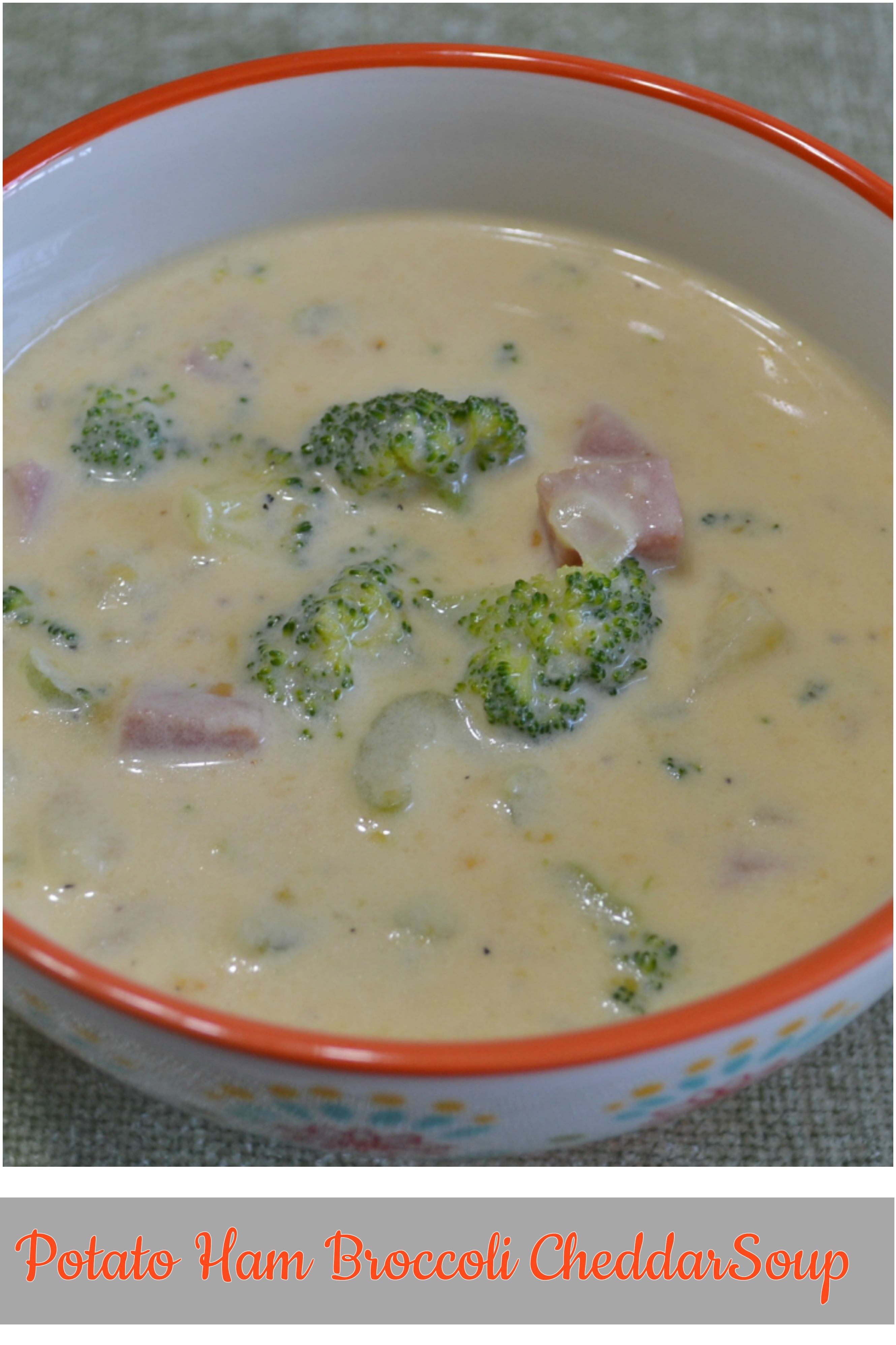 Please follow and like us: