Jump to recipe
The ultimate pot of chili with ground beef, spicy seasonings, peppers, onions, tomatoes with jalapenos, 3 kinds of beans, and tomato juice. Slow simmered for hours to allow the flavors to blend perfectly.
Spicy Beef and 3 Bean Chili is delicious served as lunch, dinner, or at a football party.  Serve it on a snowy day, or a day when the leaves are turning colors and falling. Leftover chili can be frozen or eaten on a hot dog, in Tacos in a Bag, or over pasta.
We finally have a week of cooler weather and the first thing my husband requests is a pot of this chili. It is a basic recipe that I created many years ago, and has become our favorite.  I have shared this recipe with many people who say their families love it too.
I always make it in my dutch oven and allow it to simmer a few hours. If possible, make it the day before you are going to serve it and the flavors will blend even better.
The best tip I can give in making this chili is to add the ingredients in layers, do not add everything to the pot at one time. Cook it slow and low.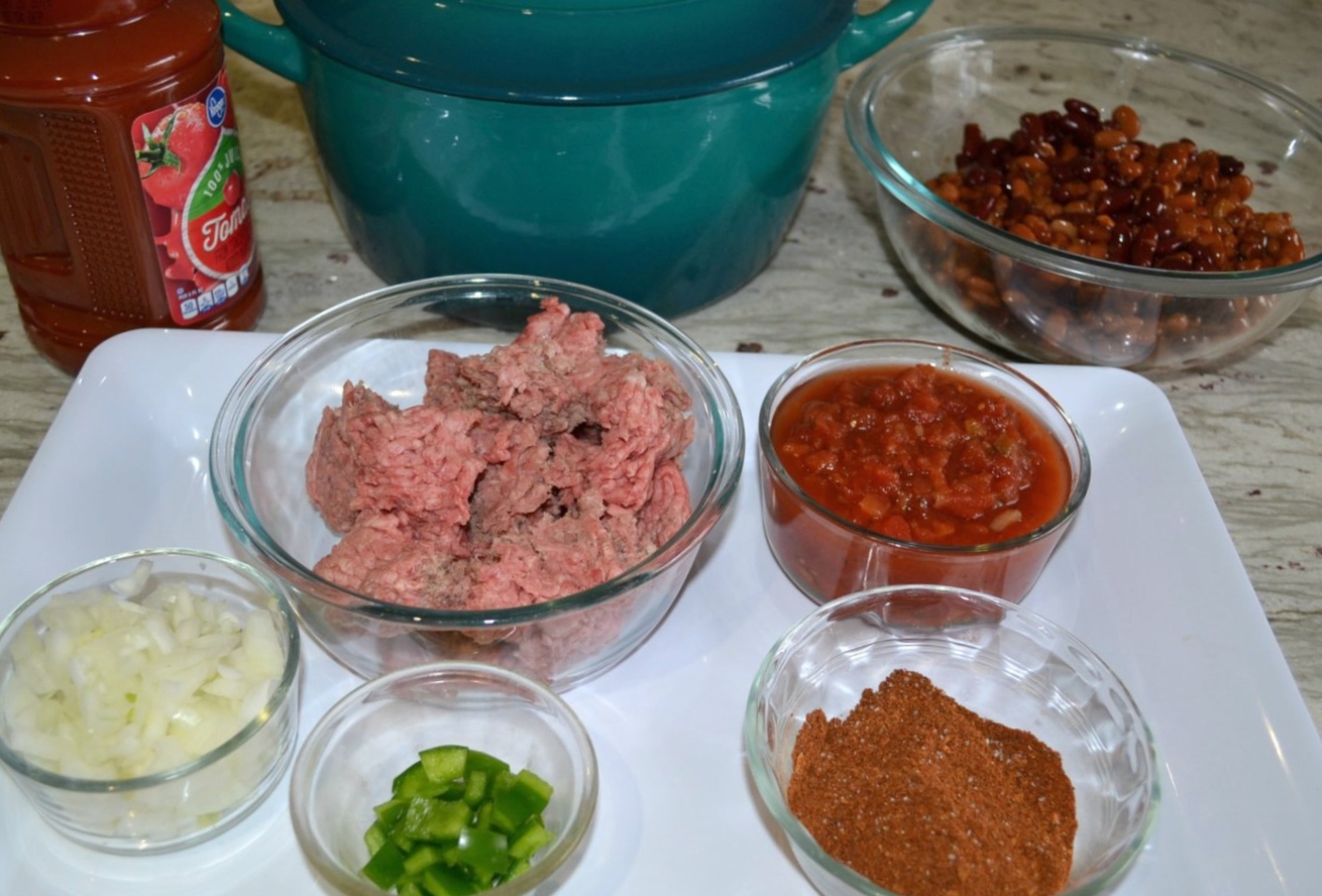 Assemble the ingredients. Ground beef, onions, green peppers, seasonings, tomatoes with jalapenos, 3 kinds of beans, and tomato juice.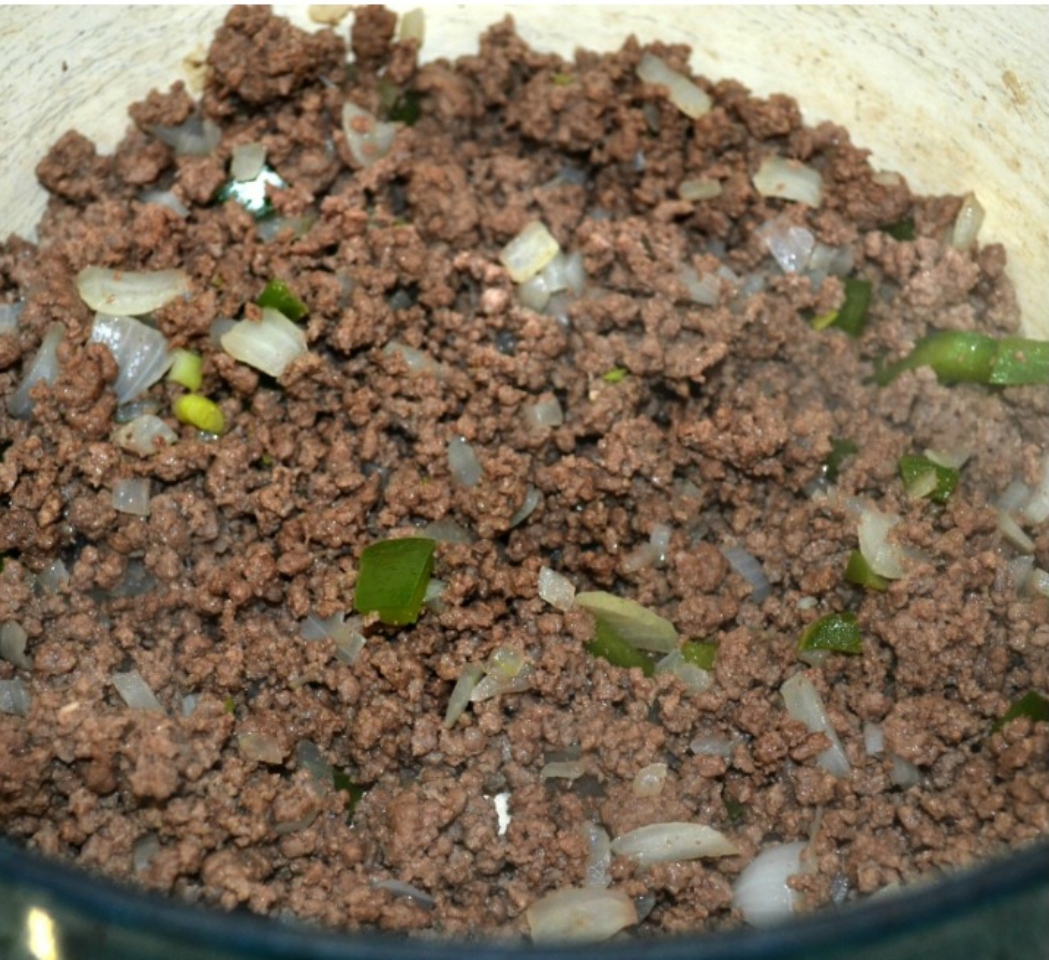 Brown the ground beef and drain the grease. Stir in the peppers, and onions.
Combine the chili seasoning packet, salt, pepper, sugar,and chili powder in a small bowl. (I use Hot Chili Seasoning packet but Mild or Original can be used). Stir into meat mixture.
Stir in tomatoes.  I use ones with zesty jalapenos, but plain ones can be substituted.  I do that if making it for just the grand-kids.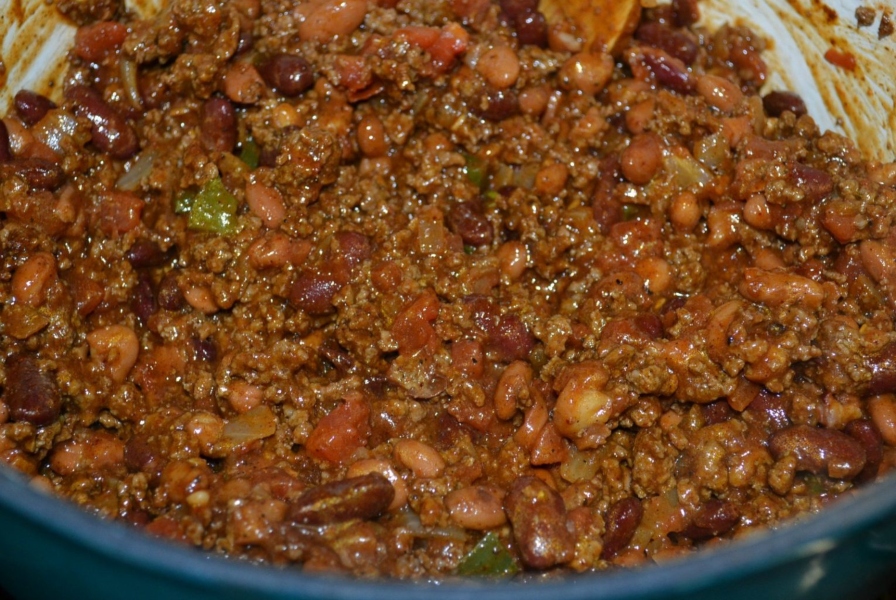 Drain the cans of beans and stir into meat. I use a can each of Hot Chili Beans,  Kidney Chili Beans and Pinto Chili Beans. Simmer about 5 minutes, stirring constantly and then add tomato juice.
Add the tomato juice, stir, and simmer over a low heat for about 1 1/2 hours,stirring frequently.  If you want the chili to be thinner, add additional tomato juice or simmer with pot covered.  If you prefer thicker chili, allow it to simmer with the pot uncovered. When you make it a day ahead of time, it will become thicker while refrigerated.
Heat over a low heat, stirring frequently, before serving.
I  like to set up a variety of toppings to go with this homemade chili.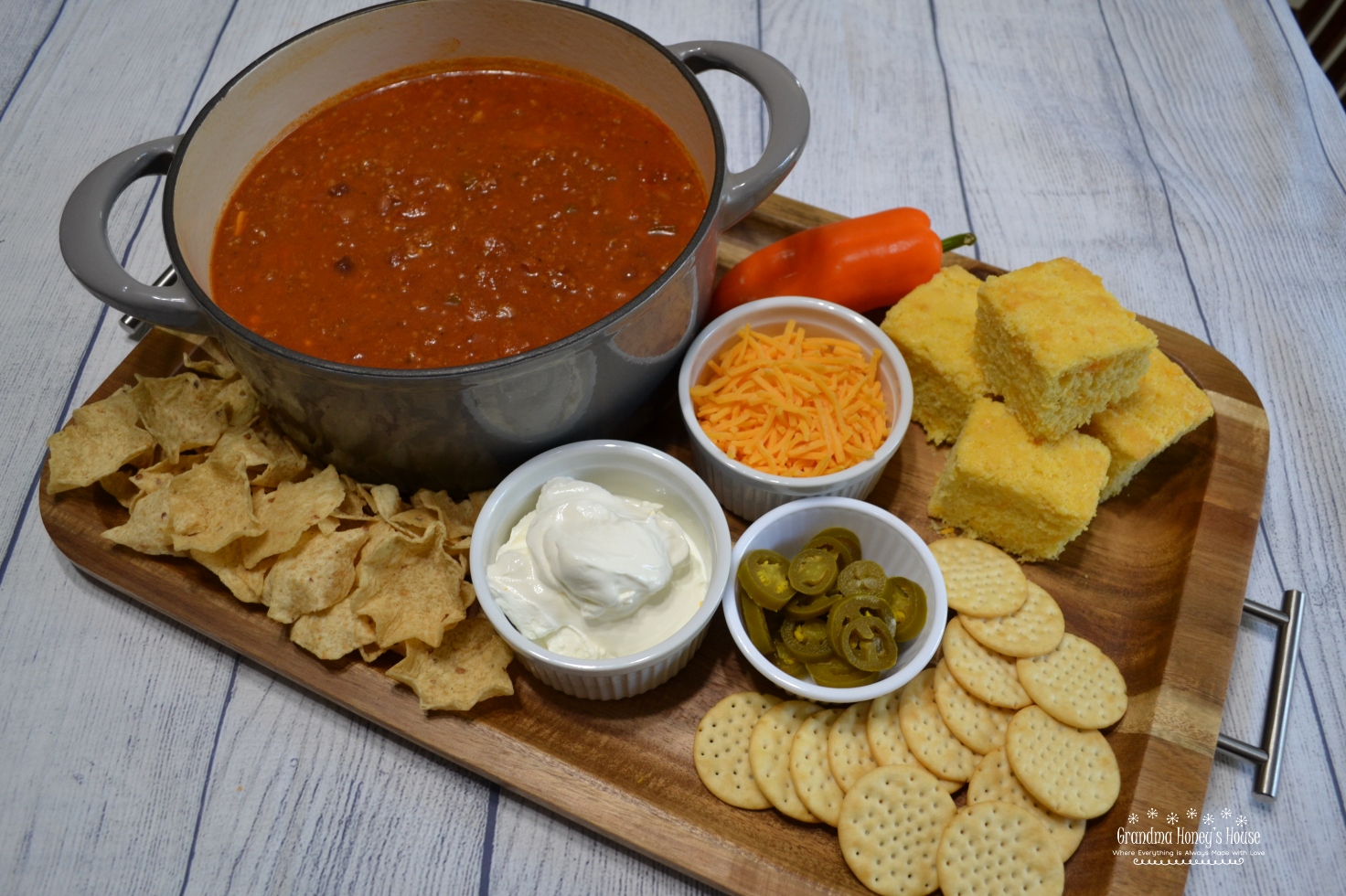 A pan of cornbread is always a must at our house to go with the Spicy Beef and 3 Bean Chili. Other foods to serve are corn chips or Doritos, shredded cheddar cheese, sour cream and green onions.
SPICY BEEF AND 3 BEAN CHILI
Ingredients
2 lbs ground beef (80/20)
1 medium onion, chopped
1/2 green bell pepper, diced
1 1/2 teaspoon kosher salt
1/4-1/2 teaspoon coarse black pepper
1 (1.25 oz} package HOT Chili Seasoning Mix
1 teaspoons chili powder
1 (14.5oz) can diced tomatoes with jalapenos
1 (15oz) can Hot Chili Beans
1 (15oz) can Kidney Chili Beans
1 (15oz) can Pinto Chili Beans
1 (46oz) jar tomato juice
1-2 Tablespoons sugar
Optional Toppings
shredded cheddar cheese
corn chips/Doritos
sour cream
Instructions
In a large dutch oven, over a medium heat, crumble and brown the ground beef. Drain the grease. Stir in the onions and green pepper. Return pot to stove, over a low heat.
In a small bowl, stir together the salt, pepper, seasoning packet, and chili powder. Sprinkle over the meat and stir to combine well.
Stir in the tomatoes. Drain beans and add to meat mixture. Stir well to combine. Simmer 5-10 minutes, stirring constantly.
Stir in tomato juice and sugar. Simmer for about 1 1/2 hours on very low heat, stirring frequently. To obtain a thinner chili, may add additional tomato juice or simmer pot covered. For a thicker chili, simmer uncovered.
Best if made the day before or at least several hours prior to eating.
Reheat over low heat and serve with optional toppings. Great with cornbread.
© 2023 Copyright GRANDMA HONEY\\\\\\\'S HOUSE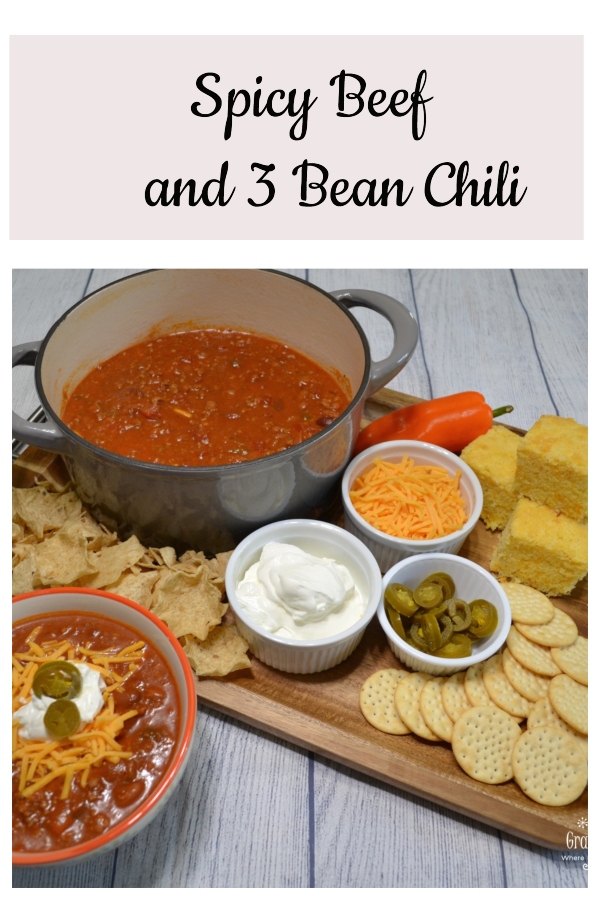 Please follow and like us: