Jump to recipe
This recipe for Spicy Sausage-Spinach Stuffed Shells is perfect  for a quick dinner.  It can also be made a day ahead of time,
adding to the convenience.
This past week I have been starting some cleaning projects. One of my favorite projects is to go through the pantry and try to use a lot of the foods I have on hand that I may not have fixed during the summer months. There was a half package of lasagna noodles as well as about 9 large pasta shells.  I made a small pan of lasagna and then made Spicy Sausage-Spinach Stuffed Shells.  We gave the lasagna to my son, and we enjoyed the shells.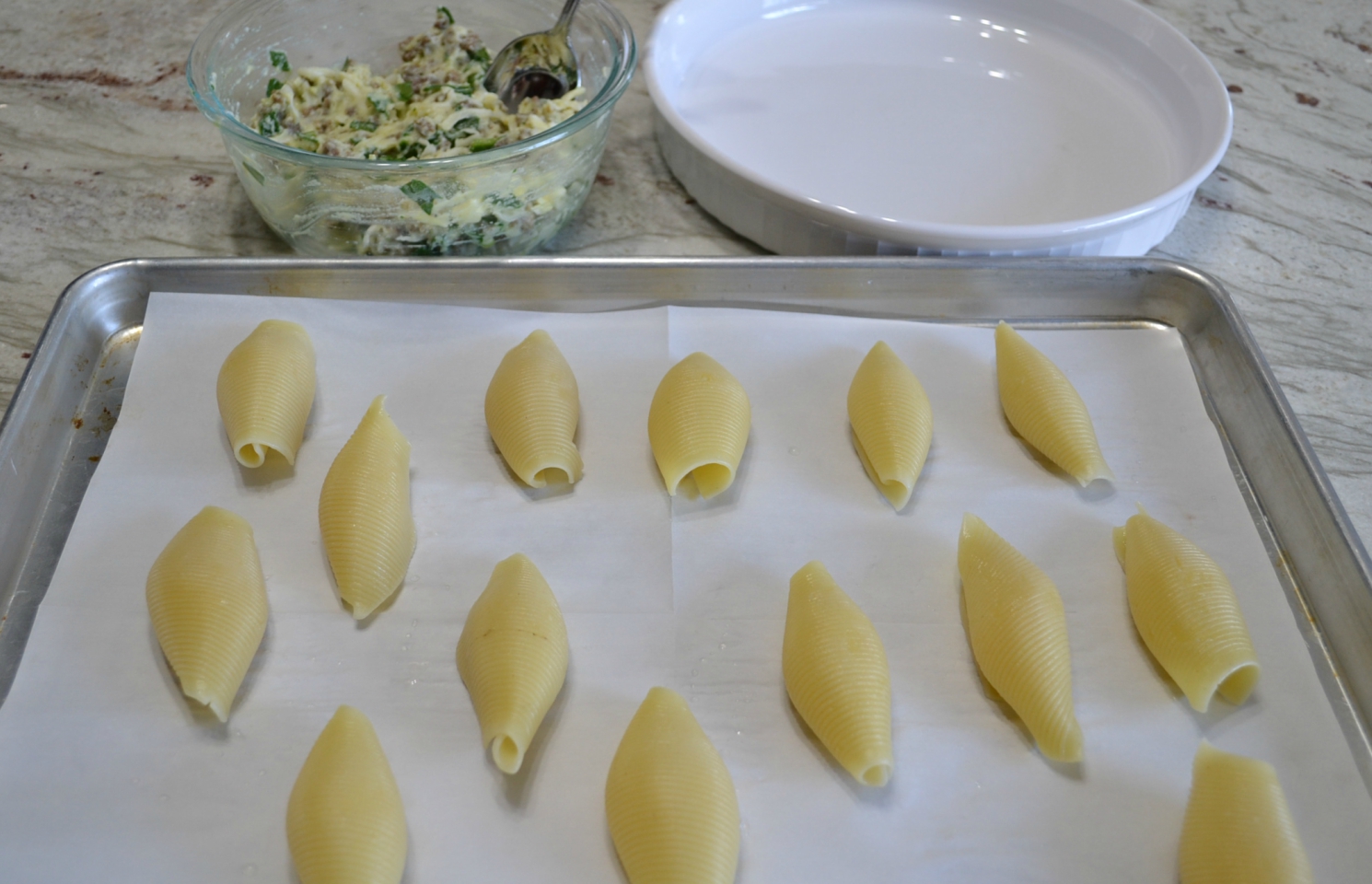 Boil the pasta shells and place on parchment paper to drain.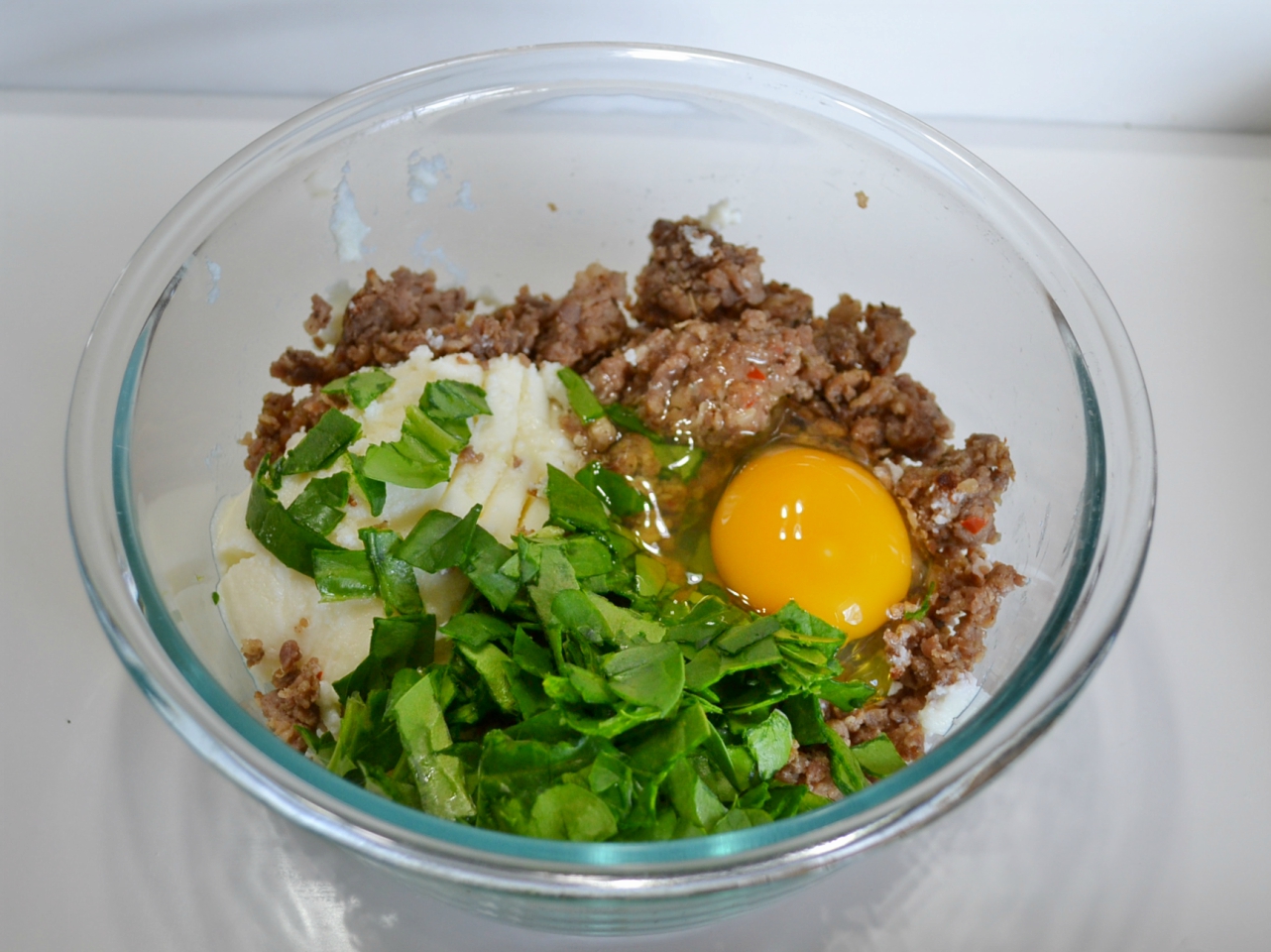 Combine the sausage, egg, baby spinach, and cheeses.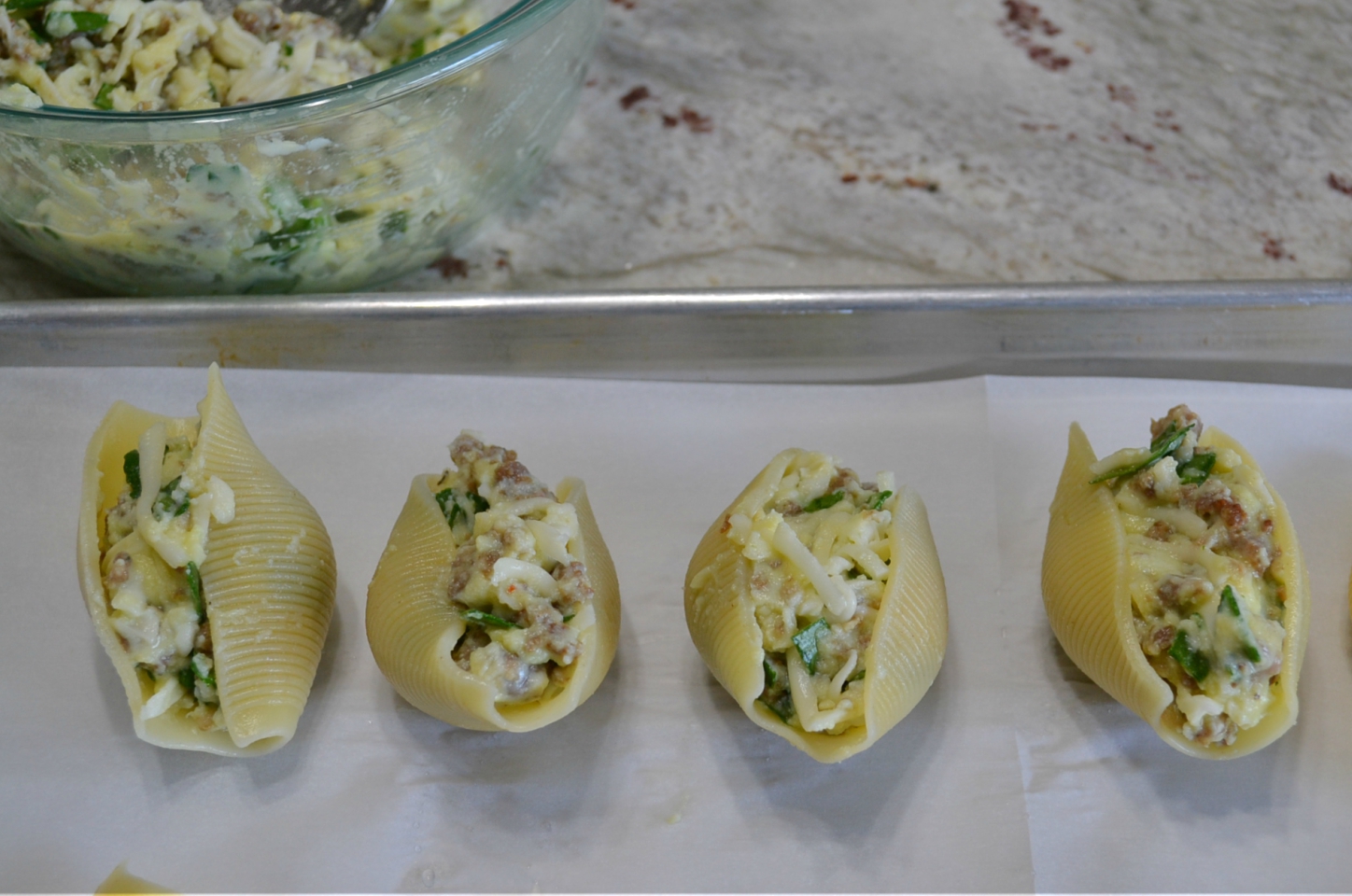 Divide the filling evenly between the shells.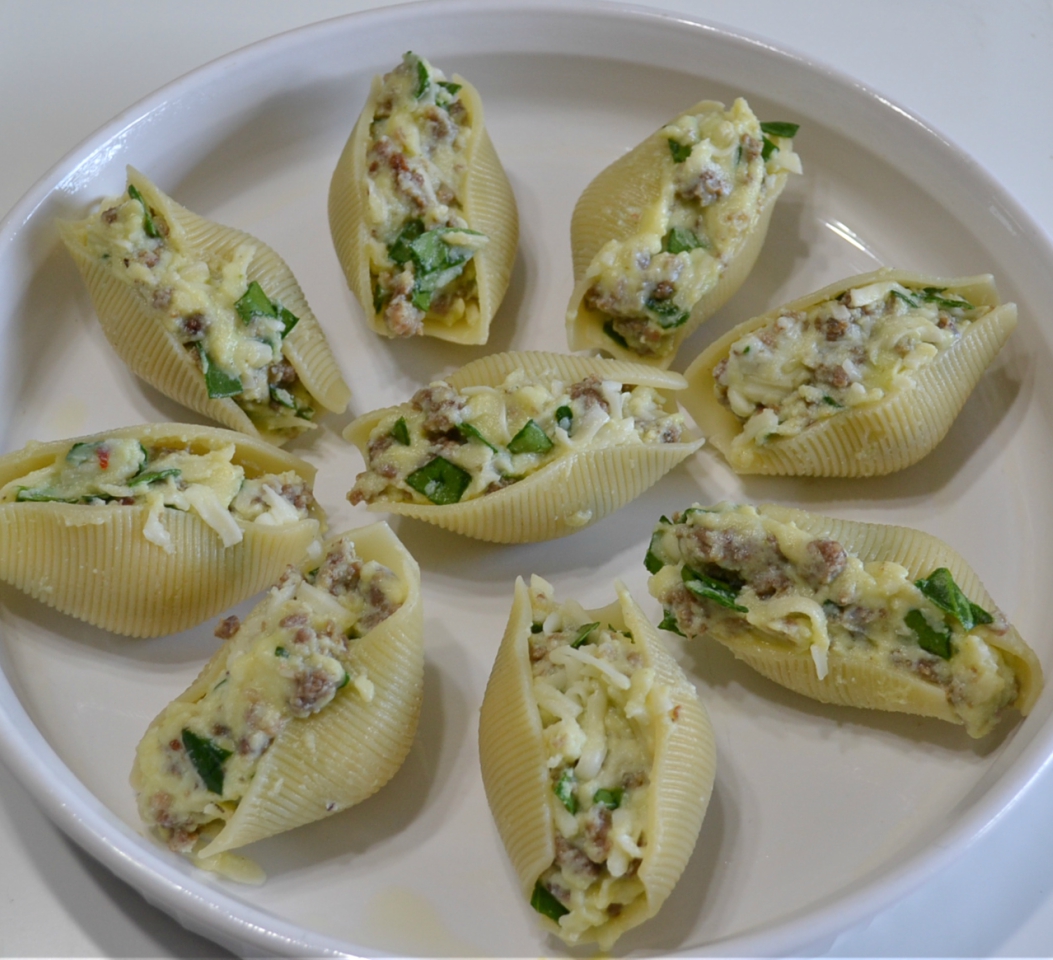 Place stuffed shells in a baking dish.
Top with a jar of pasta sauce and a little more cheese.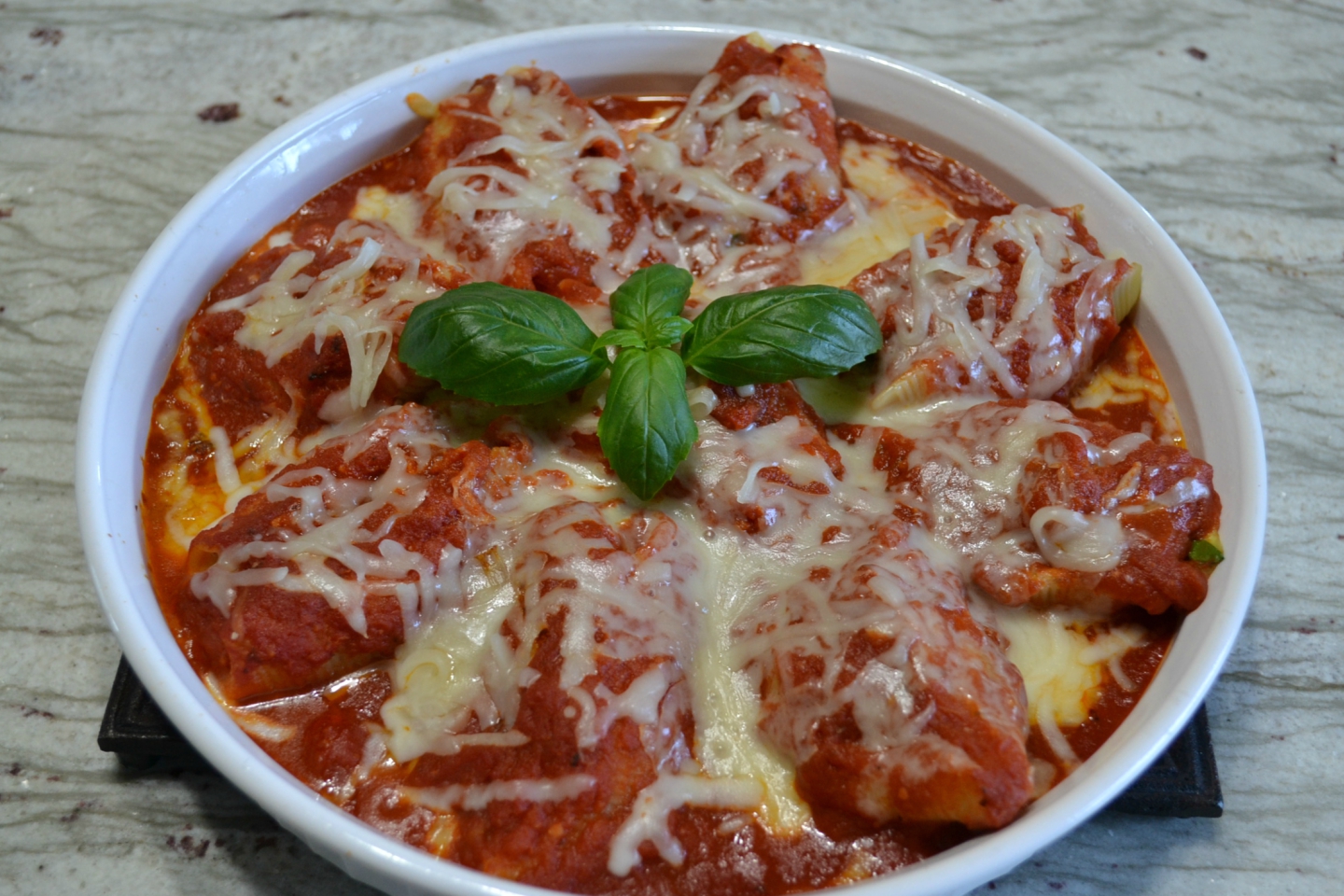 Bake until cheese is melted and sauce is bubbly.
Serve with garlic bread and a salad for the perfect meal.
These stuffed shells can be prepared a day ahead of time and then baked the next day.  So convenient!
This recipe made 9 shells as that was how many I had on hand.  You can change the amounts for the filling and sauce, depending on how many you are making.
**This recipe was shared on Weekend Potluck @ SweetLittleBluebird.  Check out all of the recipes on her blog.
If you love pasta, check out my
CHEESY SPAGHETTI PIE 
CREAMY CHICKEN SPAGHETTI 
SPICY SAUSAGE-SPINACH STUFFED SHELLS
Ingredients
9 large pasta shells
1/2 lb Hot & Spicy ground sausage, browned & grease drained
1 cup ricotta cheese
1 large egg
1/3 cup fresh baby spinach, chopped
1/4 cup shredded parmesan cheese
1 cup shredded mozzarella cheese, divided
1 (24oz) jar pasta sauce
Instructions
Boil pasta shells in salted water as directed on the box (about 10-12 min). Drain and place on a parchment lined baking sheet.
In a medium size mixing bowl, stir together the sausage, ricotta cheese, egg, spinach, parmesan, and half of the mozzarella cheese. Combine well.
Preheat oven to 350 degrees F. Spray a baking dish with no stick cooking spray.
Divide the filling evenly between the shells. Arrange the shells in the baking dish. Spoon the pasta sauce over the shells. Top with remaining mozzarella cheese.
Bake about 25 minutes, or until sauce is bubbly and cheese is melted.
Serve warm with garlic bread and a salad.
**Recipe may be prepared a day ahead of time and refrigerated. Bake as directed.
© 2023 Copyright GRANDMA HONEY\\\\\\\'S HOUSE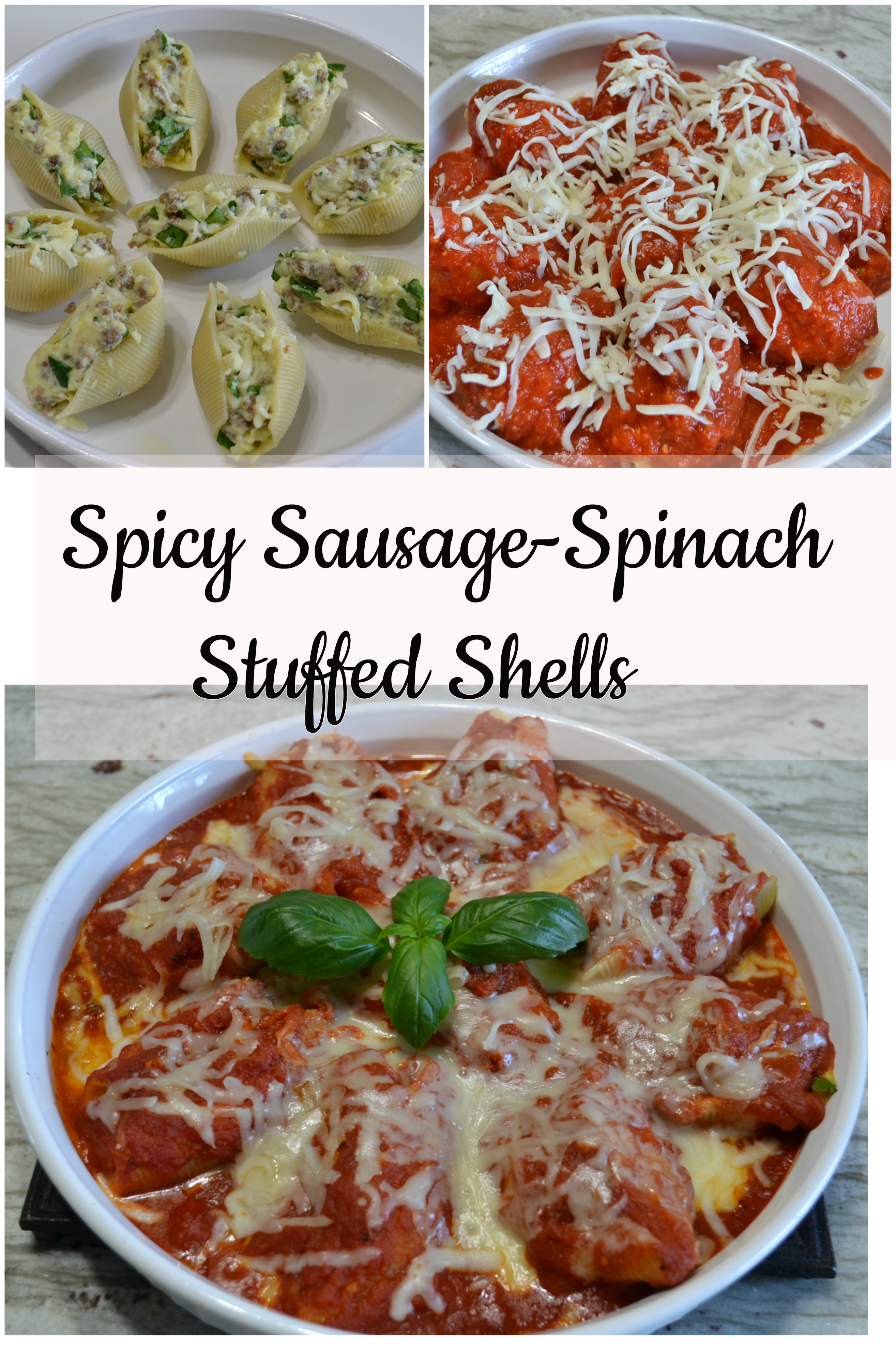 Please follow and like us: