Tag Archives: breakfast souffle
I am happy to be sharing some of my breakfast ideas for Mothers Day.
The past year I have been making this breakfast  souffle  and wanted to share the recipe.  My husband wants to cut back on carbs, so a crustless breakfast dish is just perfect.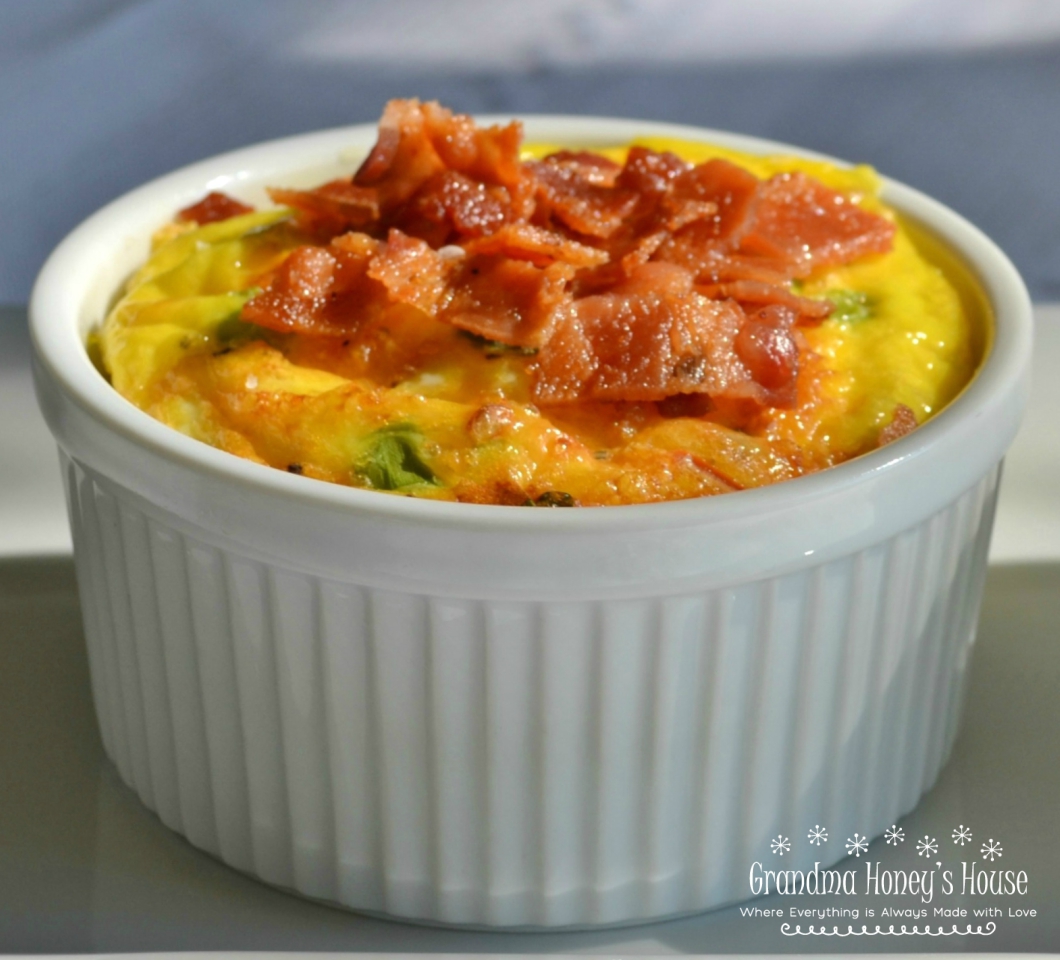 My recipe is a basic one but you can individualize your soufflé by adding any ingredients you have available.  My grand-children enjoy making their own.  I just set up little bowls with ingredients that I know they like, and they fill their dishes with what they want.  This is a good recipe for the children to make because you do not have to be exact with the measurements and they will eat it because they made it themselves.