Jump to recipe
Sharing this old fashioned Creamed Tomatoes recipe with you today.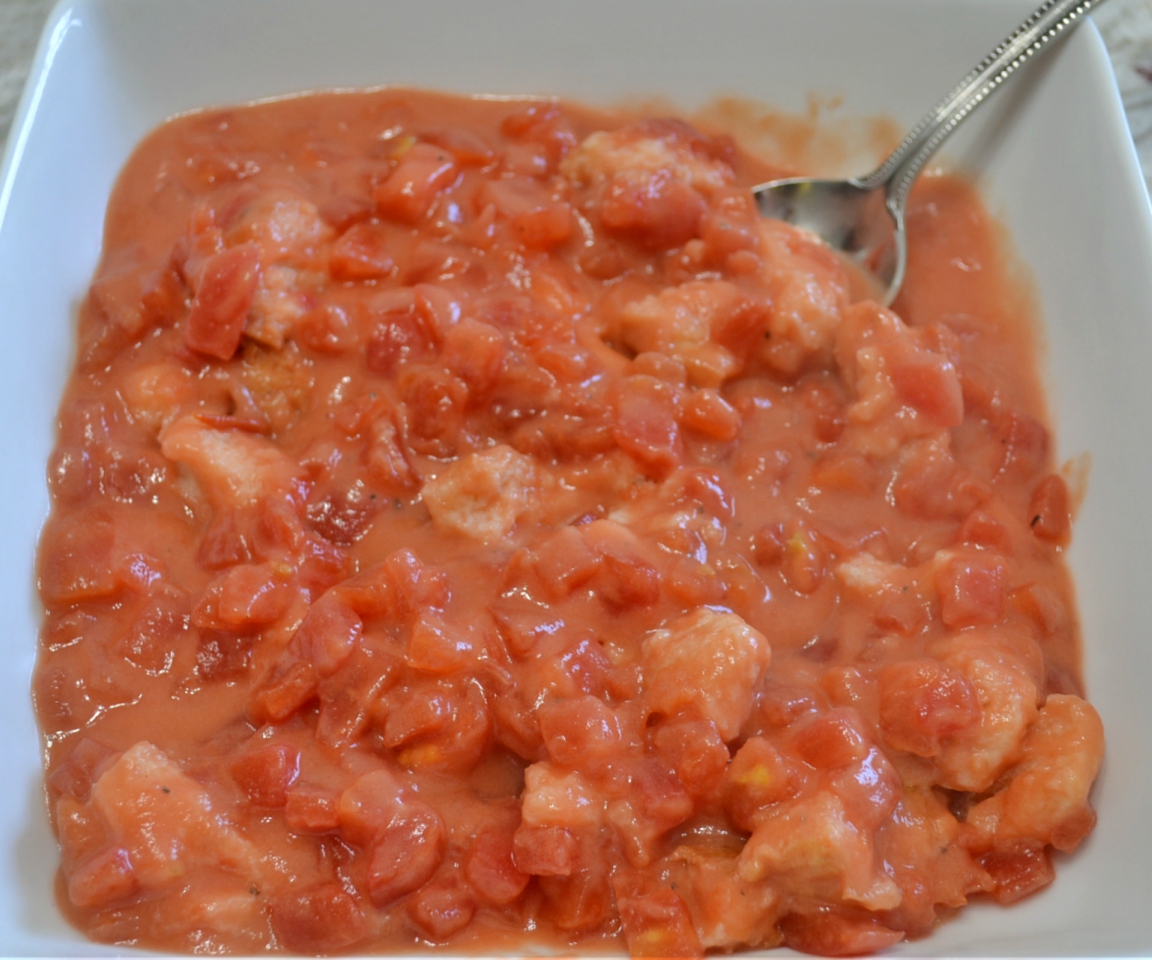 I always thought that everyone ate Creamed Tomatoes, but recently found out that is not the case.
This is one of those old fashioned recipes that I grew up on, and is one of my husband's favorite side dishes.
It is a dish common in West Virginia or the other southern states, more than across the country.  Some people call it tomato gravy.  My family always served the creamed tomatoes with bread in it.  It is also served over biscuits or cornbread.
This recipe can be made with fresh or canned tomatoes. I make it with both. Mine today is with canned tomatoes.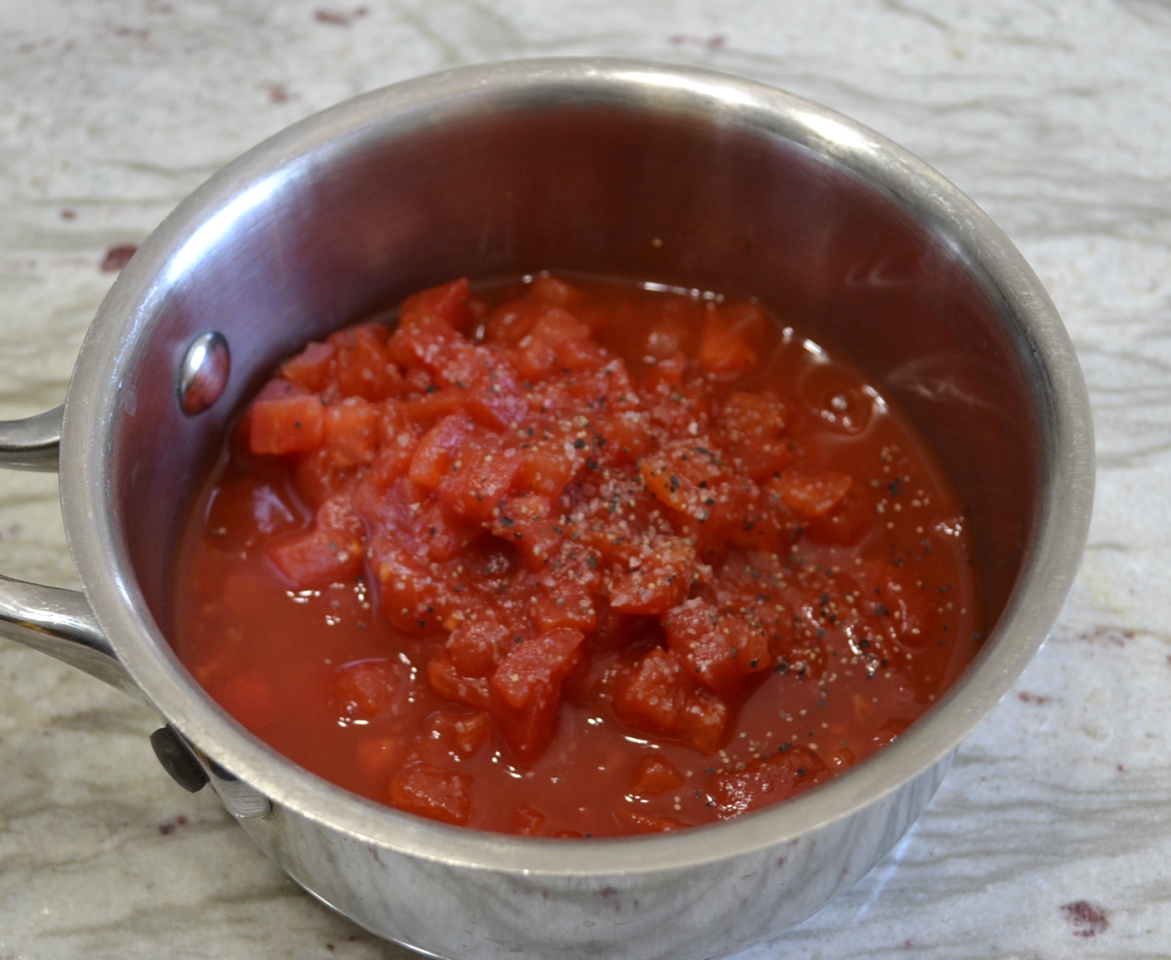 Place can of tomatoes in saucepan. Season with salt & pepper. Bring to a boil, then reduce to low heat.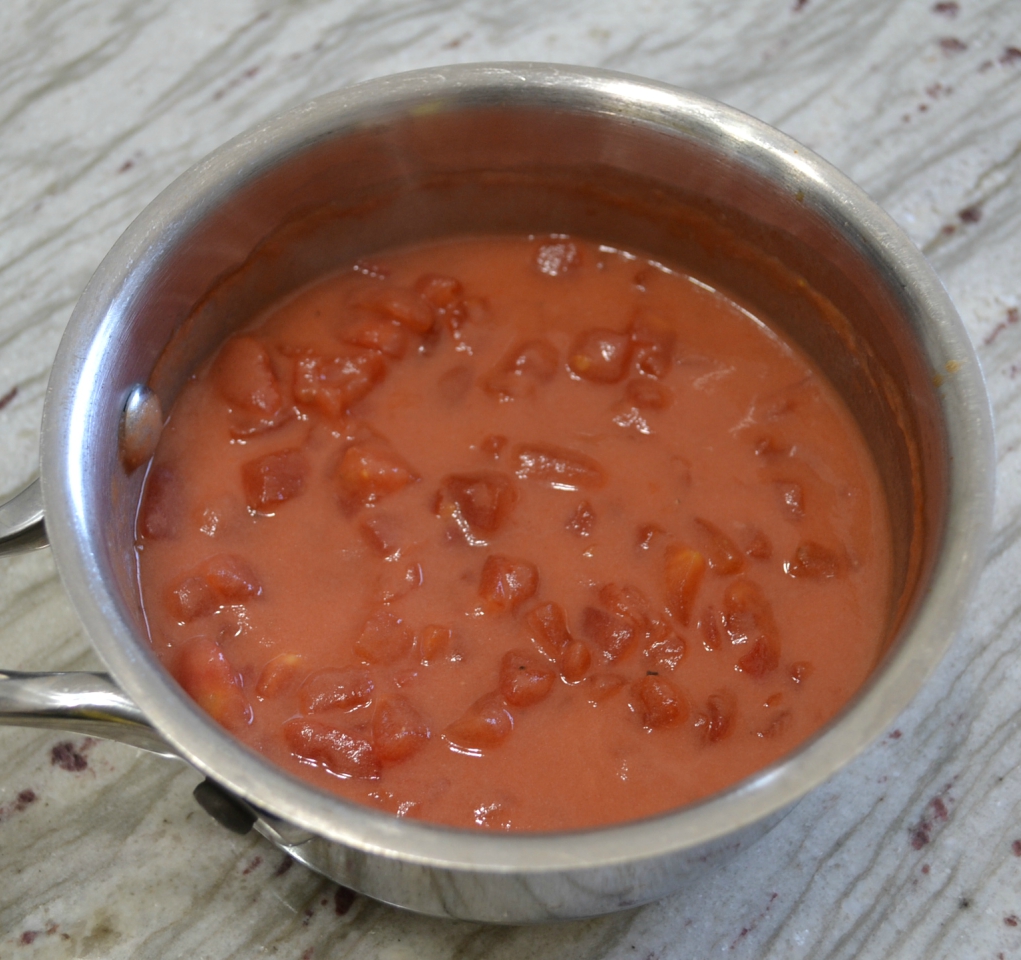 Whisk together butter, flour, and milk.  Stir into the tomatoes and cook for 1 minute. Remove from heat.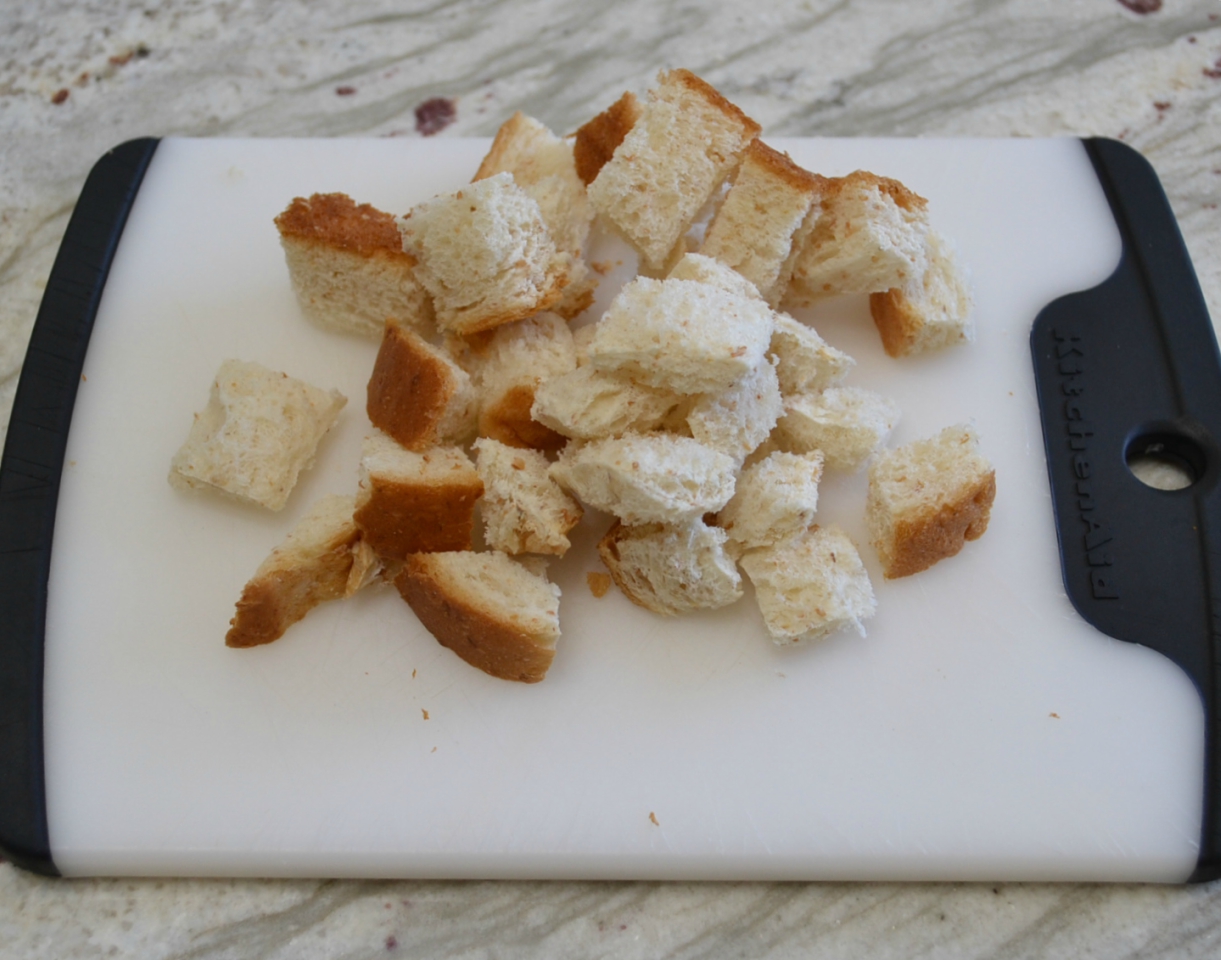 Stir in the bread cubes.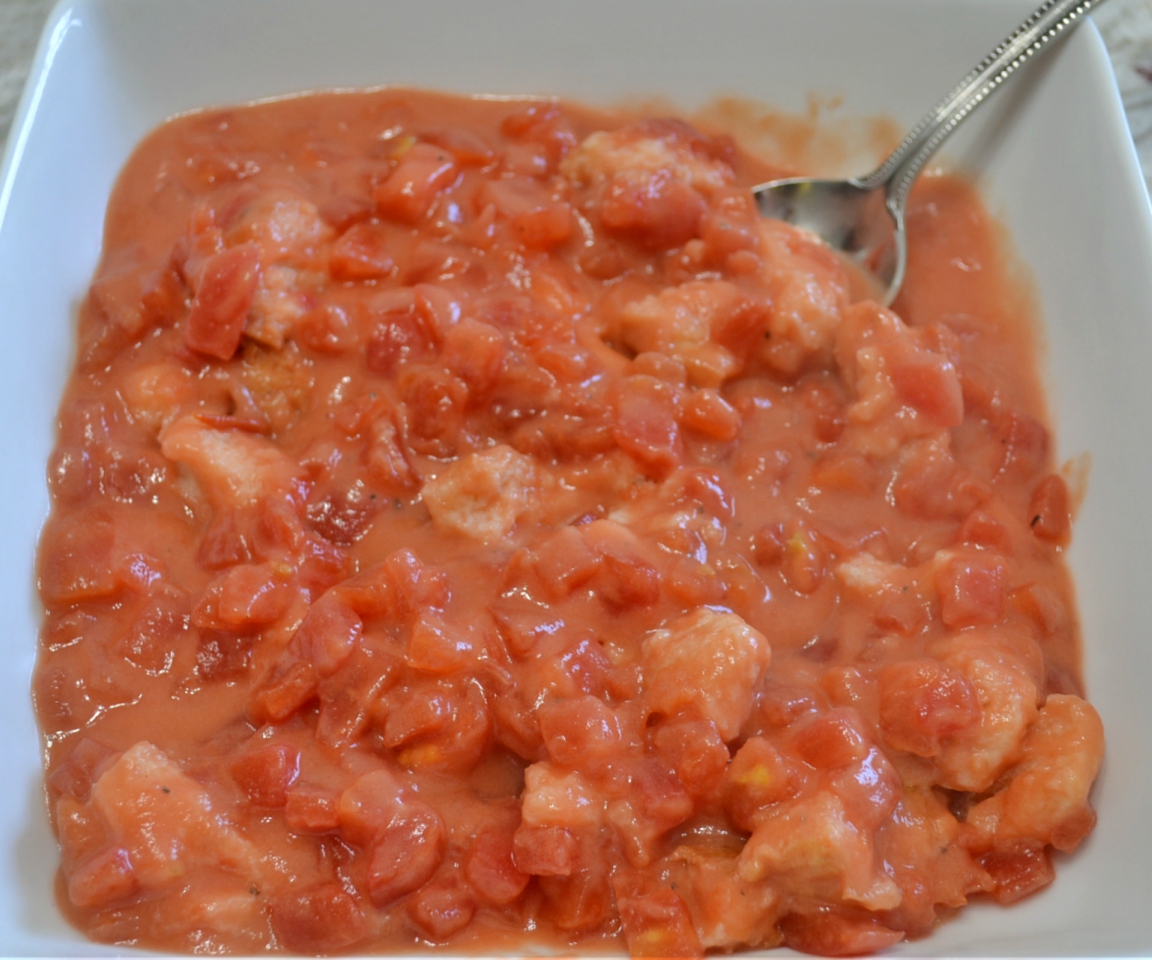 Serve warm.
This truly is a delicious recipe, and I hope you will give it a try if you are not familiar with it.
You may also like to try my Old Fashioned Scalloped Potatoes for another great side dish.
CREAMED TOMATOES
Ingredients
1 (14.5oz) can petite diced tomatoes
1/2 teaspoon kosher salt
1/8- 1/4 teaspoon coarse black pepper
1 Tablespoon butter, melted
1 Tablespoon flour
1/2 teaspoon sugar (optional)
3 Tablespoons milk
1-2 slices bread, cut into 1/2 inch cubes
Instructions
Place tomatoes in a small saucepan. Season with salt and pepper. Bring to a boil over medium heat, then reduce to a simmer.
In a small bowl, whisk together the butter and flour until smooth. Add milk and whisk until combined. Stir into the tomatoes.
Cook for 1 minute, or until starts to thicken, stirring constantly. Remove from the heat. Fold in the bread cubes. Serve warm.
© 2023 Copyright GRANDMA HONEY\\\\\\\'S HOUSE
This post was shared on Weekend Potluck link party @sweetlittlebluebird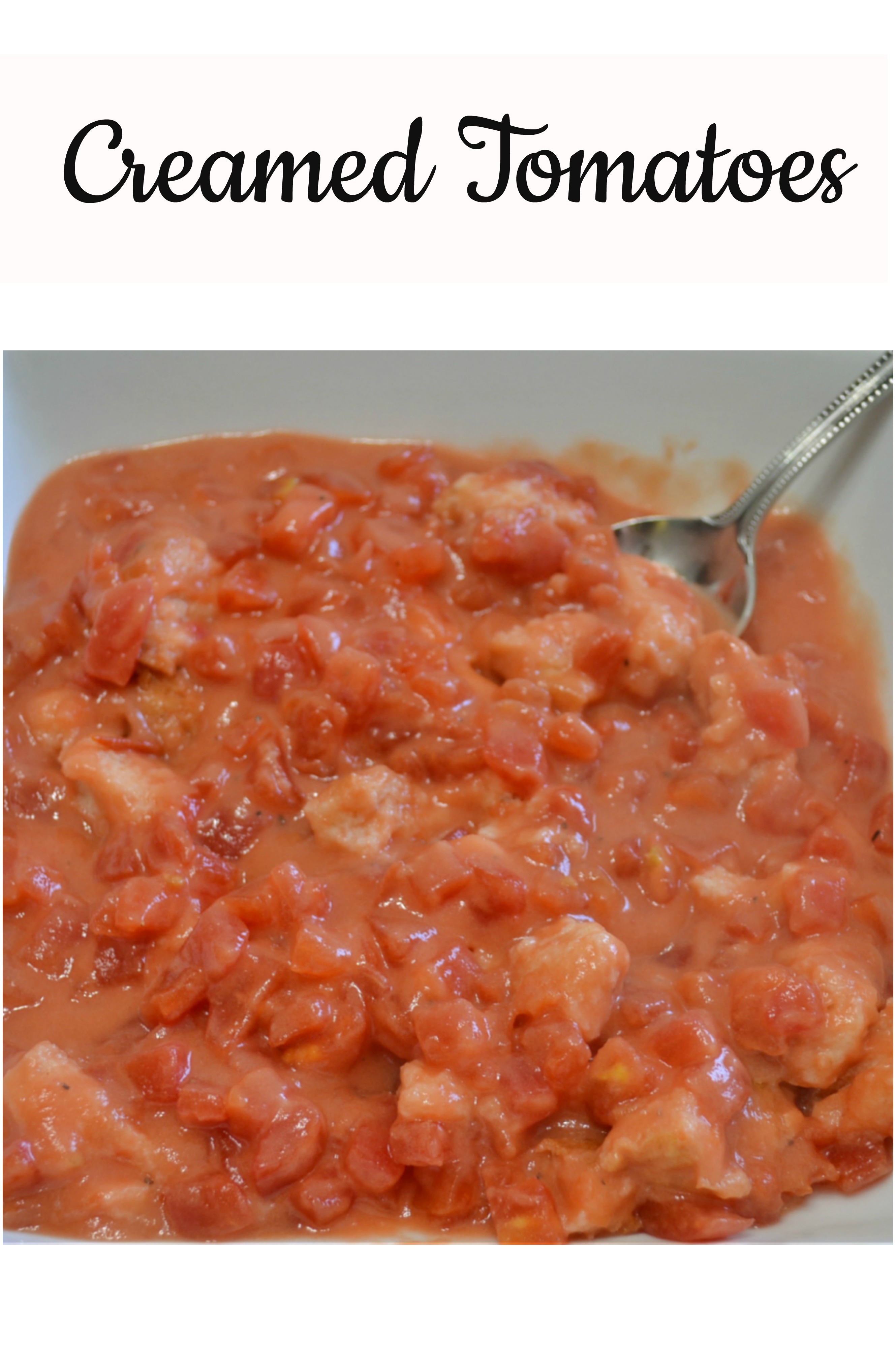 Please follow and like us: