Jump to recipe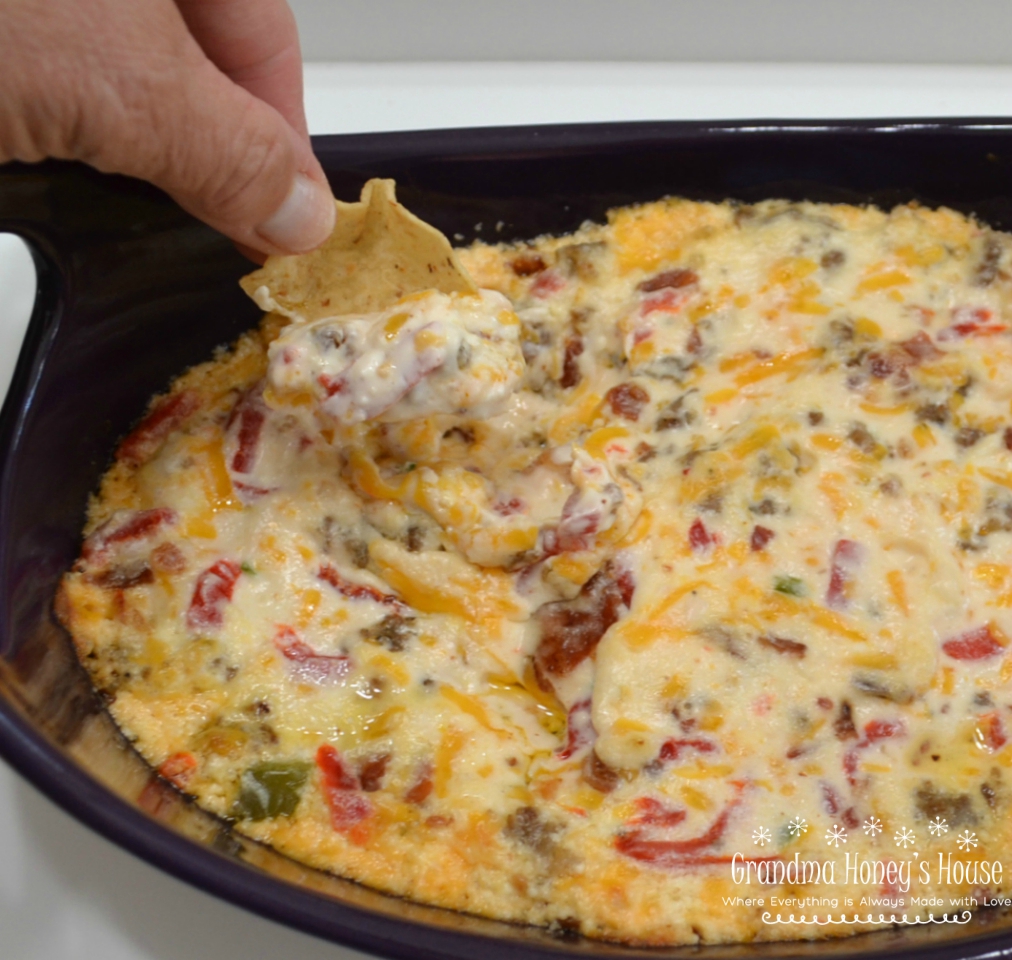 Hot Pimento Sausage Dip
Football season is in full swing at our house, and that means having lots of tailgate snacks.  We love eating pimento cheese spread, so it was my inspiration to create this recipe for Hot Pimento
Sausage Dip.
This dip recipe is so quick and easy. You can adjust the amount of heat your family likes by increasing or decreasing the jalapenos, as well as using regular sausage instead of hot/spicy if you prefer.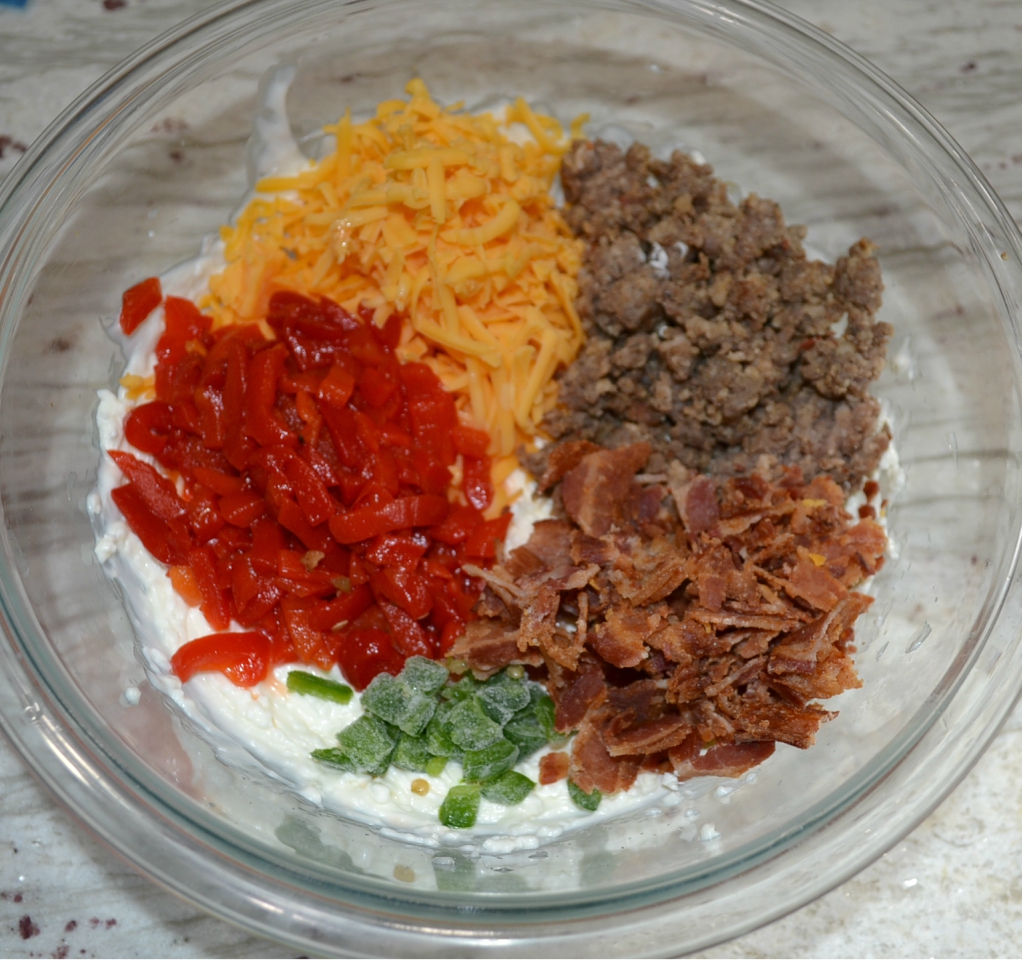 Place cream cheese, shredded sharp cheddar cheese, pimentos, bacon, jalapenos, sausage and mayonnaise in a bowl. Stir together by hand or with an electric  mixer to combine ingredients.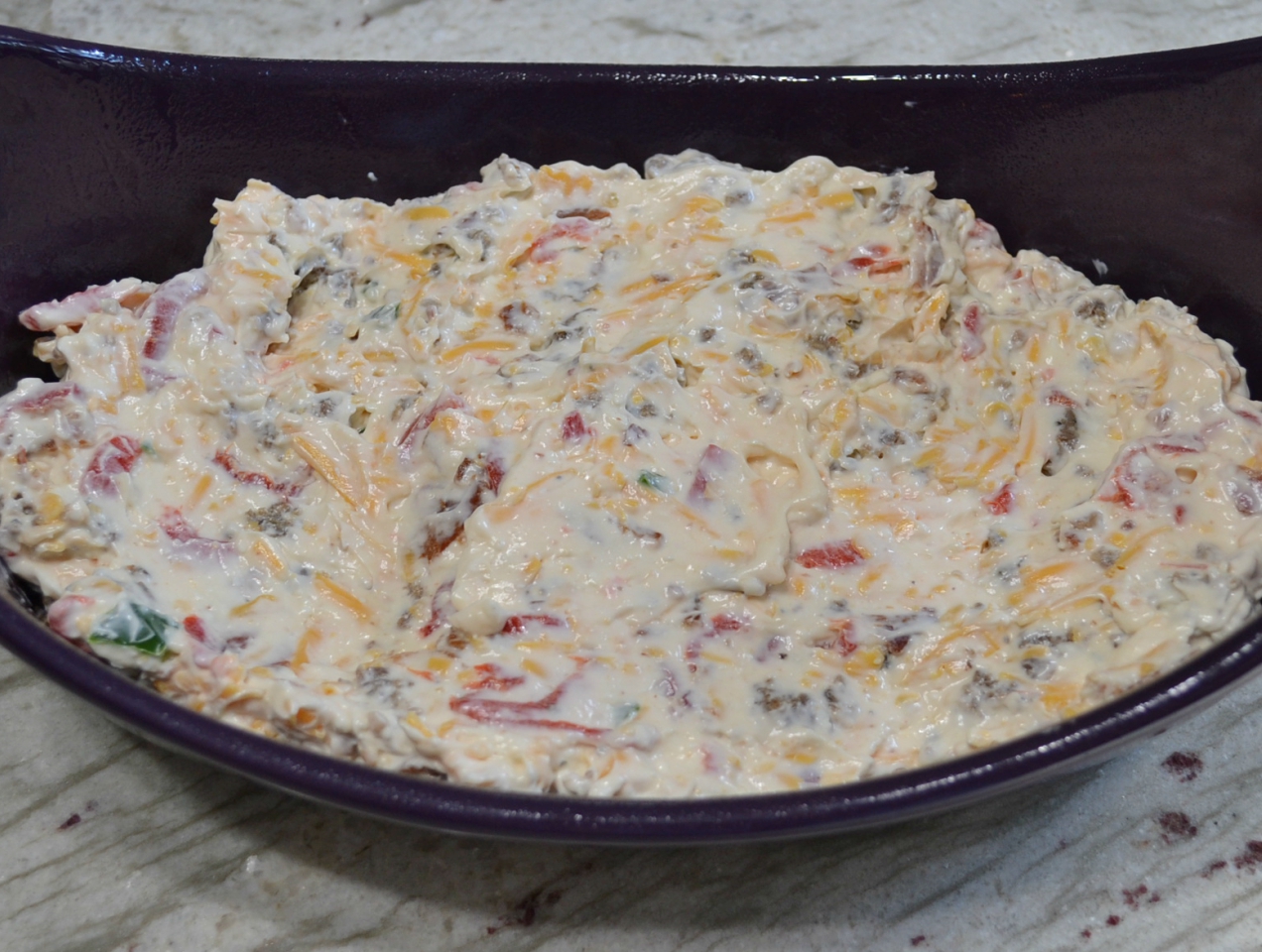 Spray a medium size baking dish with no stick spray, and spread mixture in the dish.  If mixture is too thick to fold together, add 1/4 cup more mayonnaise.  (I used 1Qt dish to bake it in, it makes 4 cups of dip)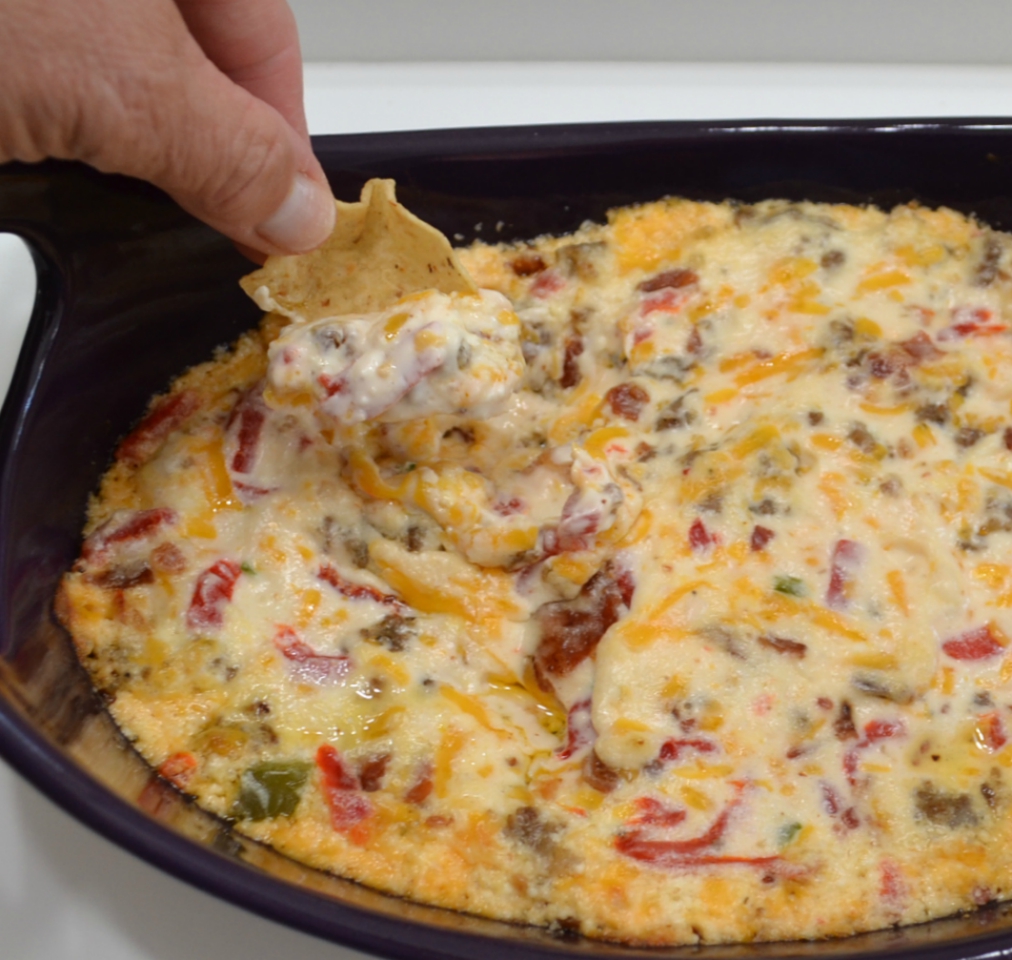 Bake about 20-25 minutes until mixture is hot and cheese is melted.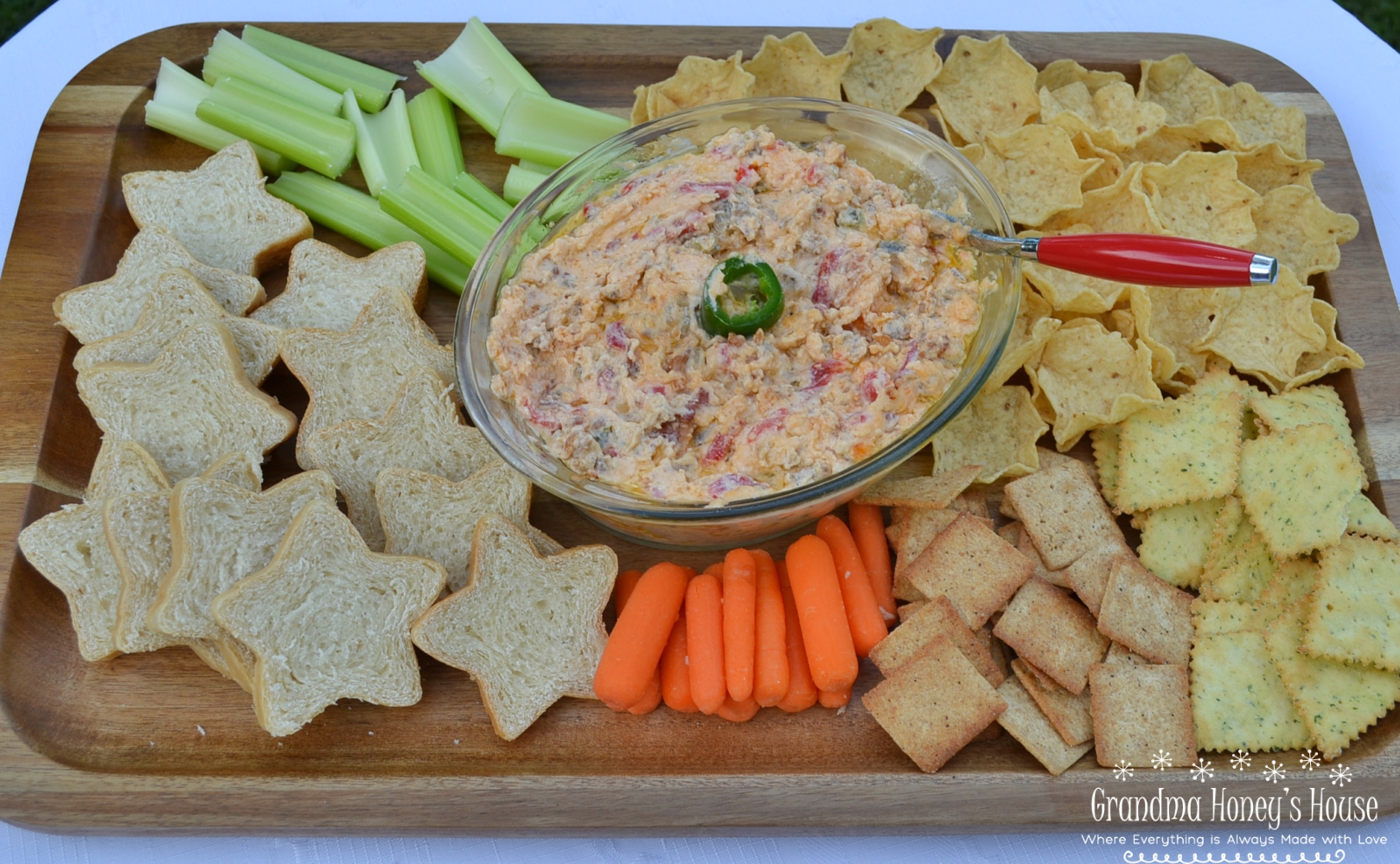 Stir, serve in baking dish or in another serving bowl.  Serve with crackers, corn chips, bread, or celery.
May also keep on lowest heat in a small crockpot and serve from this.
Before I bake the dip, I bake a can of Pillsbury Refrigerated Italian Bread Loaf in my bread tubes.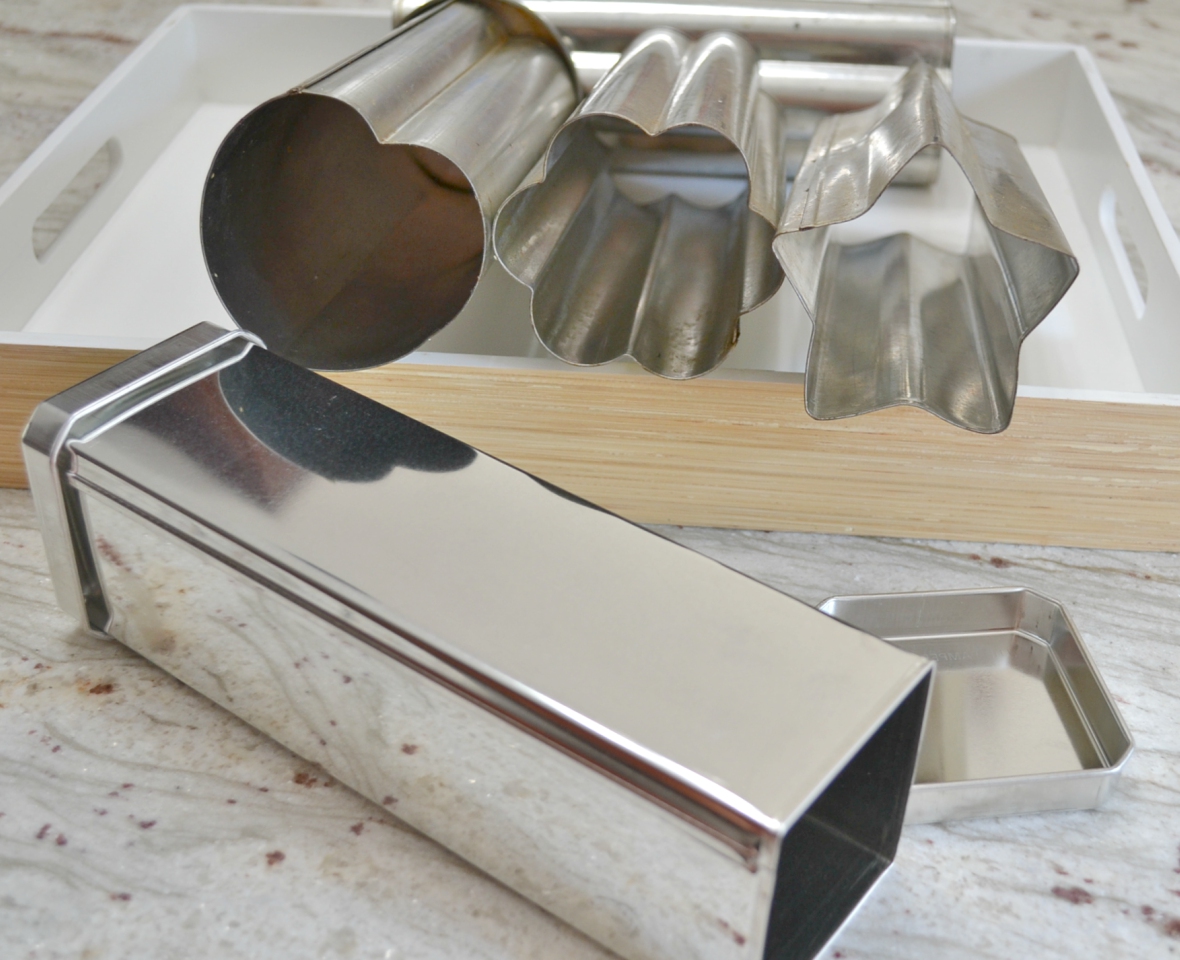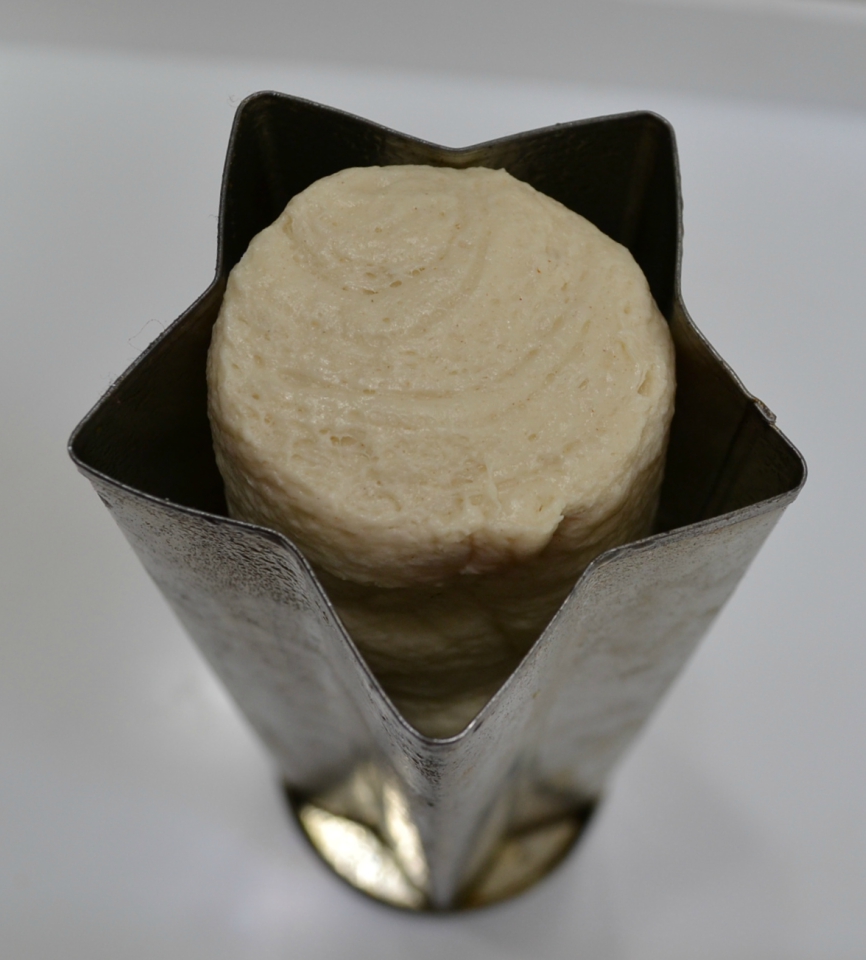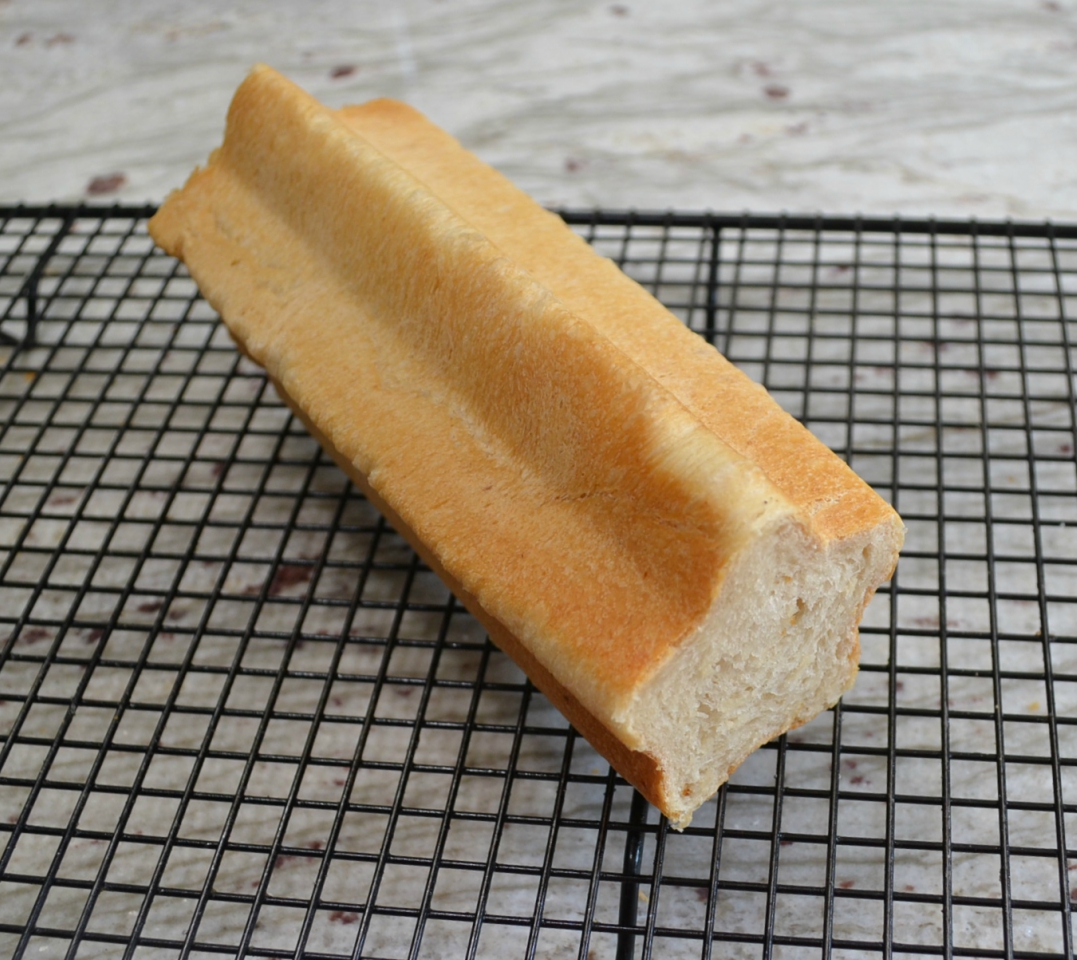 I purchased these bread tubes from Pampered Chef many years ago.  They are perfect to create different shapes of bread. Spray the inside and ends of the bread tubes with no stick cooking spray, place the bread in it, and bake the loaf standing up. Bake for about 35-45 minutes at 350 degrees. Remove from the bread tube, cool and slice to desired thickness.
This Hot Pimento Sausage Dip can be made a day ahead and just baked when you are ready to serve it.   Enjoy!
This post was shared @Week-end Potluck Party
@ https://sweetlittlebluebird.com/
HOT PIMENTO SAUSAGE DIP
Ingredients
5 slices bacon
1/2 LB hot & spicy ground sausage
1 (8oz) package cream cheese, softened
2 1/2 cups sharp cheddar cheese, shredded
1 (4oz) jar pimentos, drained
1/2 jalapeno, diced
1- 1 1/4 cups mayonnaise
Instructions
Preheat oven to 350 degrees F. Spray a medium size baking dish with no stick cooking spray.
Cook bacon until crisp, chop into pieces and set aside. Crumble and brown sausage, drain grease: set aside.
Place the bacon, sausage,cream cheese, shredded cheese, pimentos, jalapenos, and mayonnaise in a large mixing bowl. Stir to combine all ingredients well. May use electric mixer. Start with 1 cup of mayonnaise and add more if mixture seems to thick.
Spread mixture into the dish. Bake until cheese is melted and mixture is hot. Stir to combine ingredients well.
Serve hot from baking dish, crock pot, or any serving bowl. Serve with crackers, corn chips, bread or fresh veggies.
© 2023 Copyright GRANDMA HONEY\\\\\\\'S HOUSE
**This was not a sponsored post by any of the products mentioned. The opinions are 100% my own.
Please follow and like us: