Jump to recipe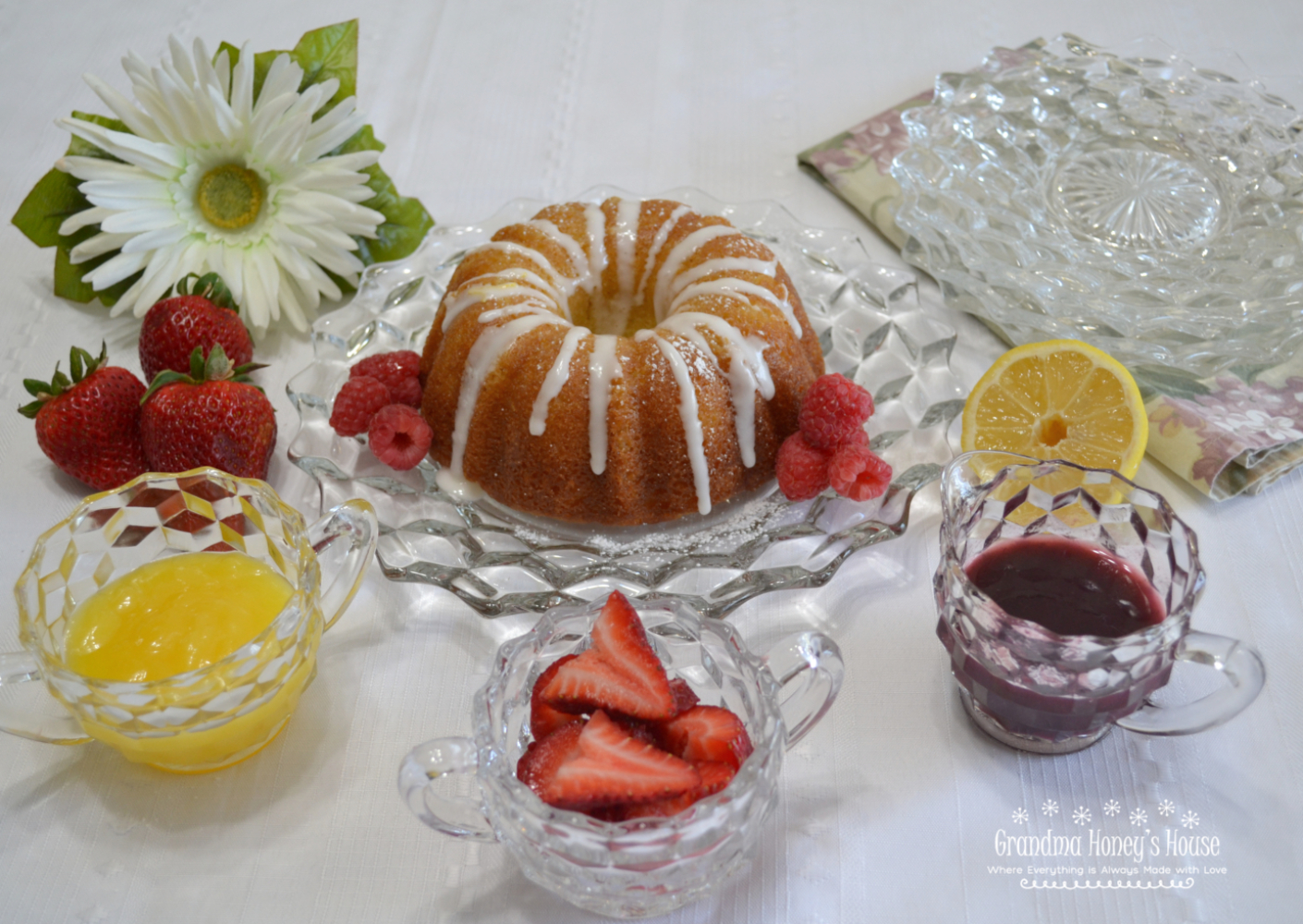 Mini Citrus Bundt Cake with Lemon Curd and Raspberry Sauce is a perfect small dessert with lots of big flavor.
This Mini Citrus Bundt Cake is a moist and tender bundt cake, that was baked in a 6-inch mini bundt cake pan. It has a citrus vanilla flavor obtained from  using an extract called Fiori Di Sicilia, and is served with a homemade lemon curd and raspberry sauce.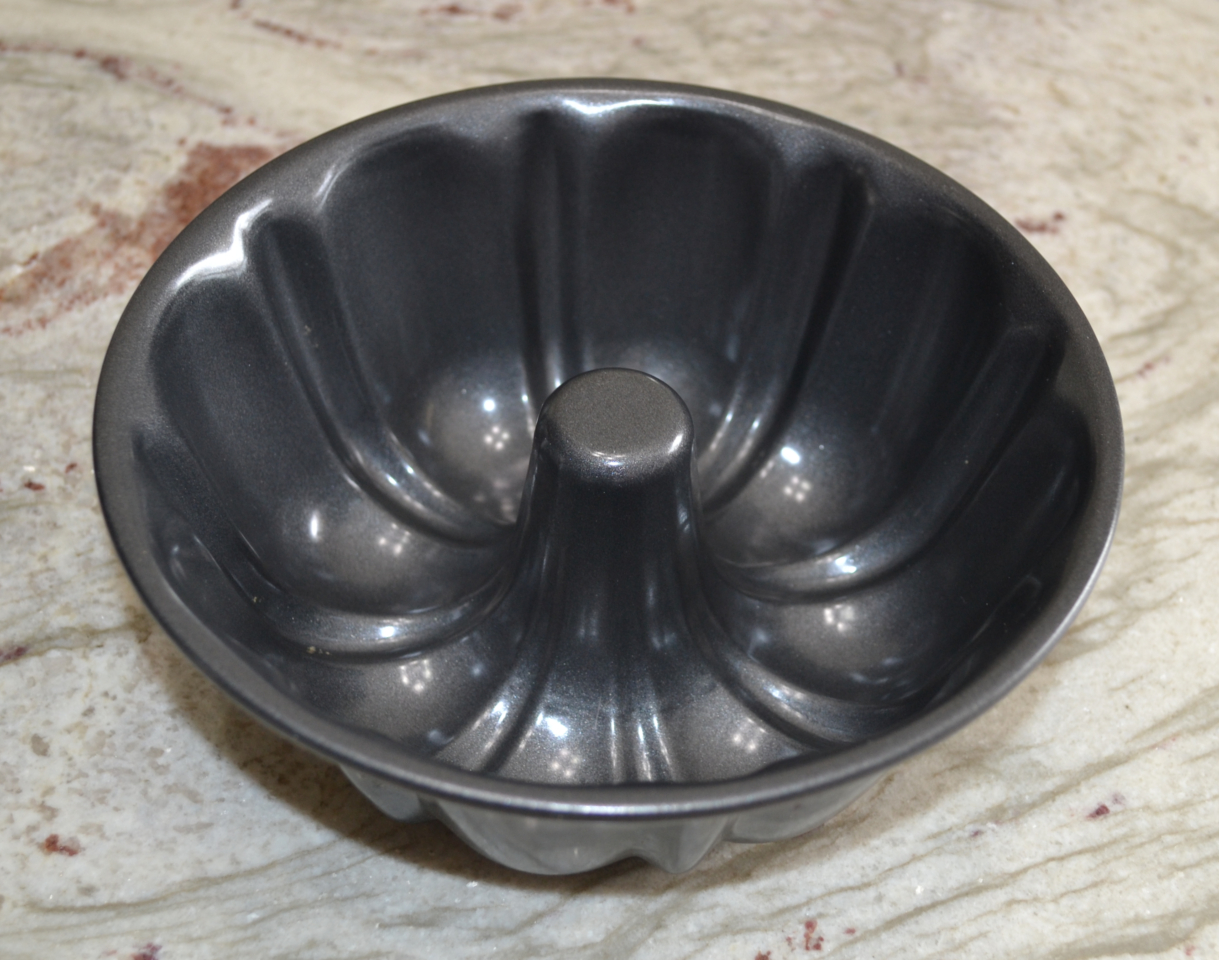 I purchased this mini bundt cake pan a few years ago, and have used it so many times.  The pan is perfect anytime you may need a smaller amount of dessert.  We are empty nesters, so I love that we can have a  dessert without a lot of leftovers. We still have enough to share with a few other people, using this pan. It also makes such a pretty dessert.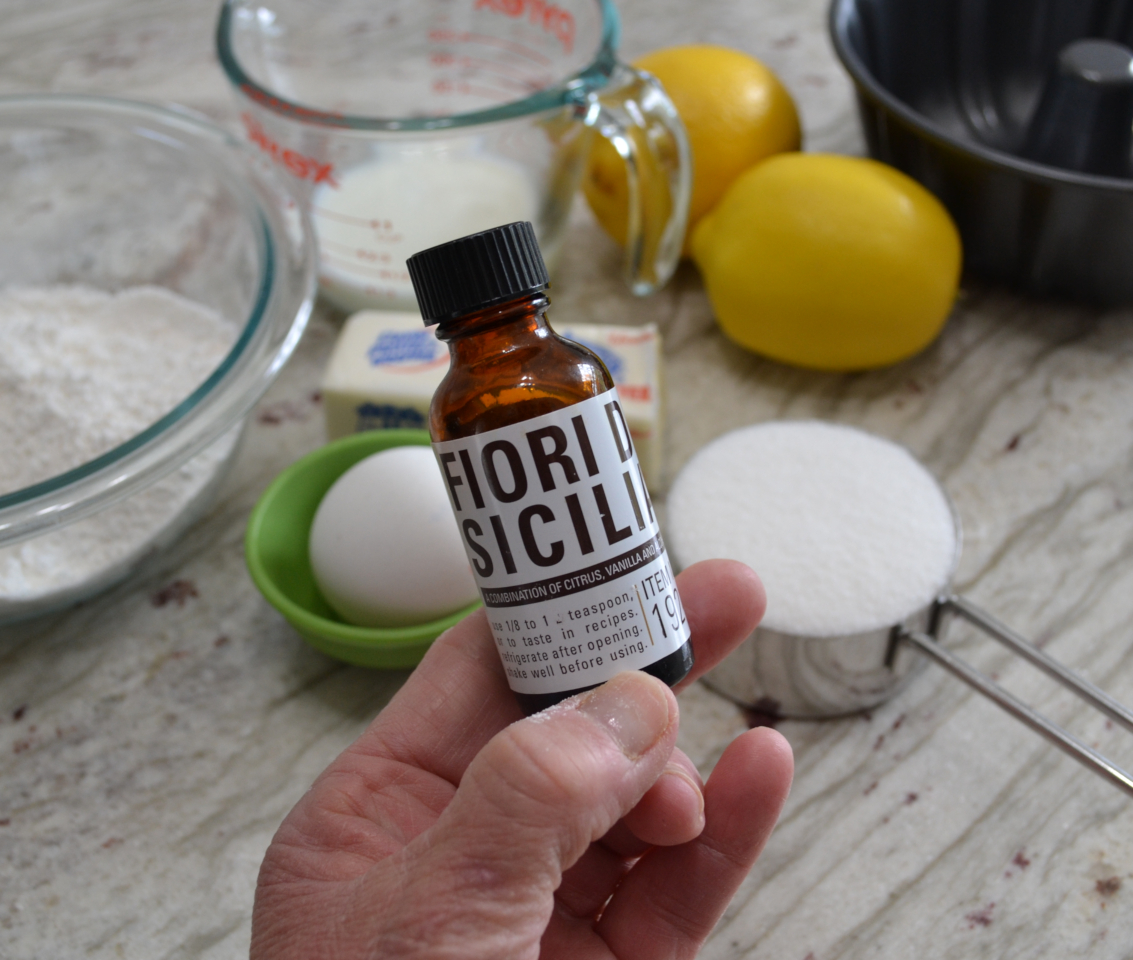 The citrus vanilla flavor in this cake comes from using Fiori Di Sicilia.
I purchased mine from the KING ARTHUR website. Fiori di Sicilia is an extract that combines vanilla, citrus and flower essences.  The dominant flavors in Fiori di Sicilia are vanilla and orange, so a combination of those two make a fine substitute. I have also made this cake using a combination of vanilla and lemon extracts, when I did not have this.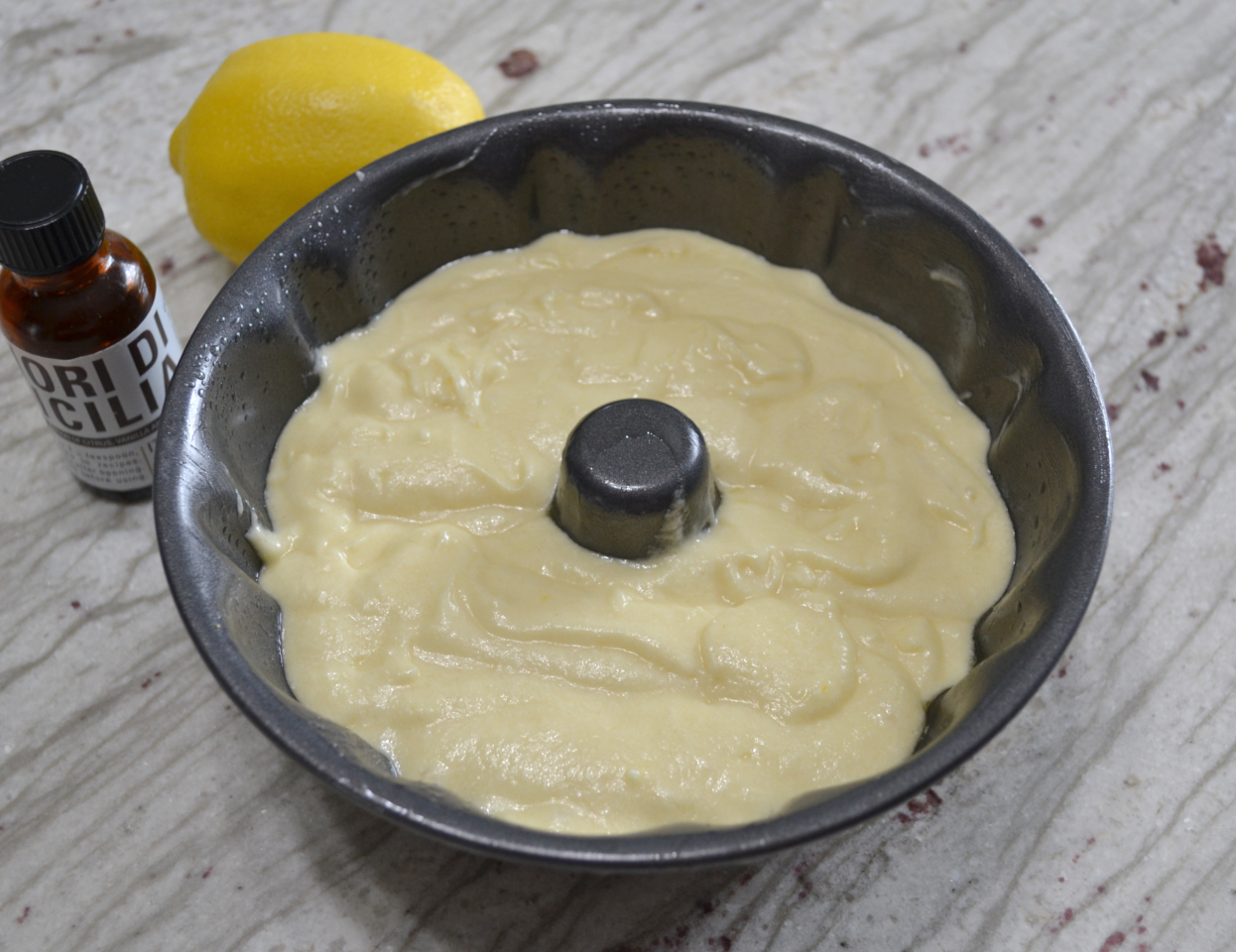 Prepare the cake batter.  Spread evenly in cake pan that has been sprayed with no stick cooking spray. Tap cake pan on counter two or three times to remove any air bubbles.
Bake just until cake tester comes out clean…do not overbake.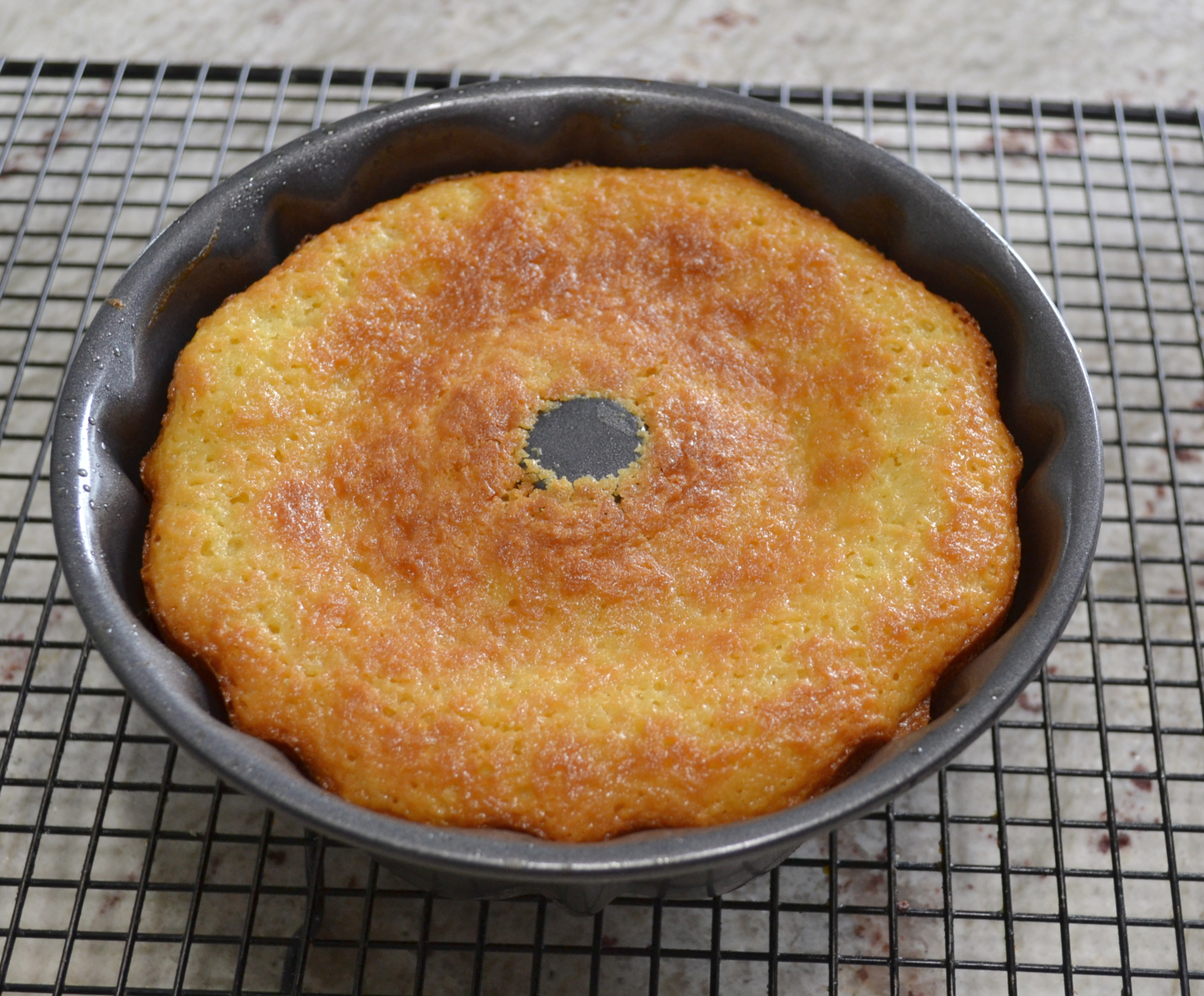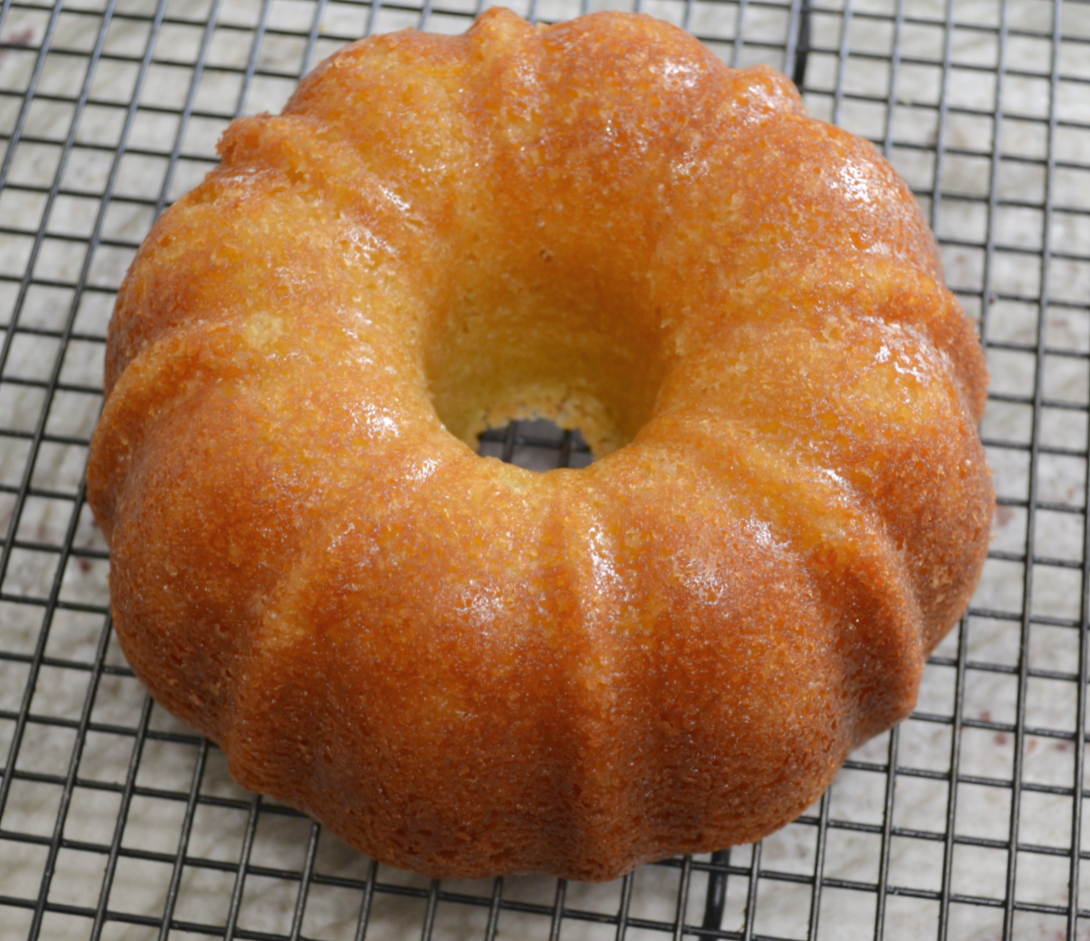 Remove cake from oven and transfer to a wire cooling rack. Cool for 10 minutes. Invert cake onto a wire rack, and carefully remove from the pan. Allow to cool completely.
Prepare the homemade lemon curd. I used a recipe from Allrecipes. HERE is the link to it. I will also include the recipe in printable recipe card at end of this post. Prepare the raspberry sauce also. For variations, you may also use any kind of berries, such as strawberry, blueberry, blackberry, or a mixture to make a sauce.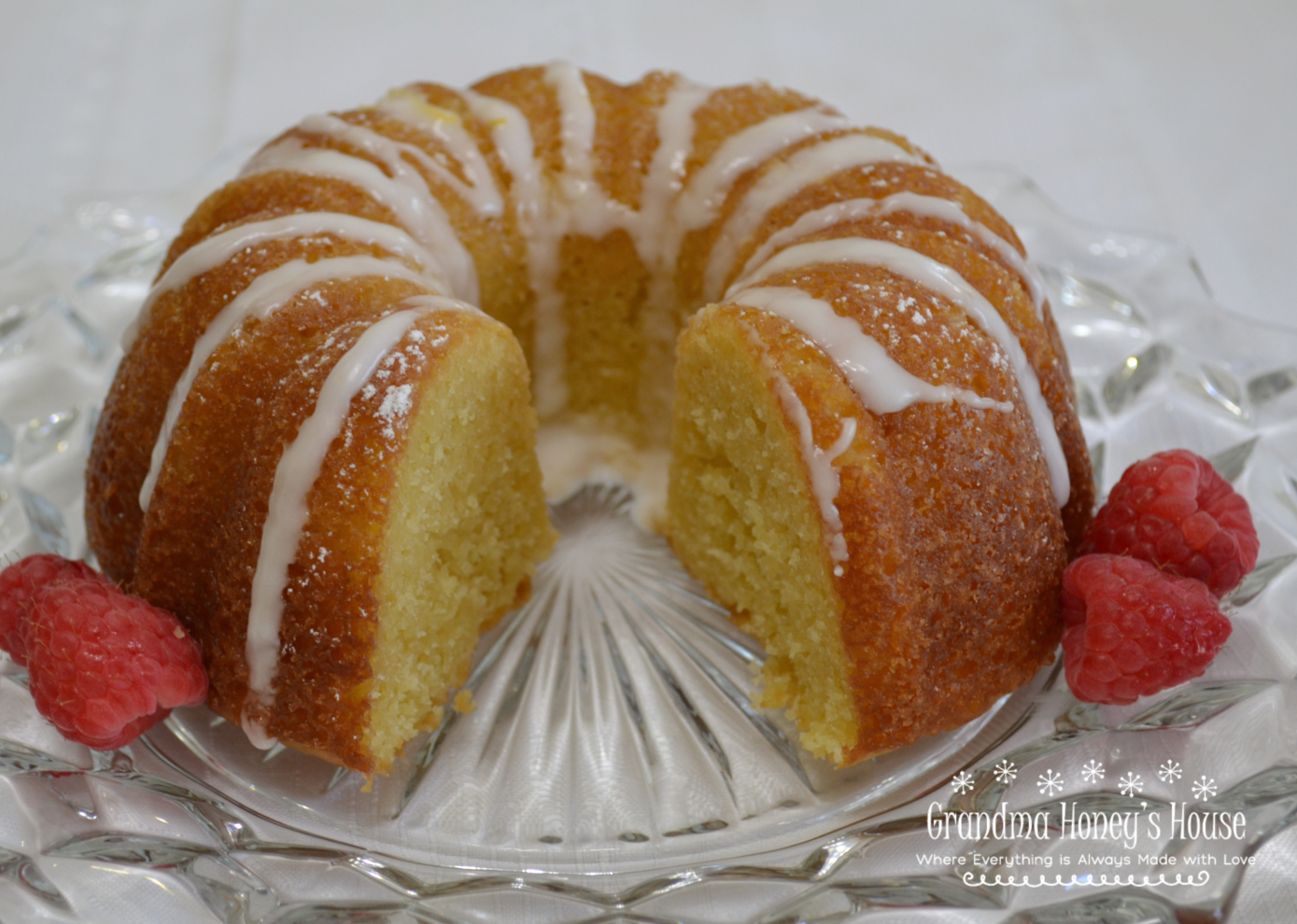 This Mini Citrus Bundt Cake is good enough to eat plain with just a dusting of confectioner sugar, serve with some fresh fruit, or a drizzle of confectioner sugar glaze.  Any  occasion will be a special one if you serve it with the lemon curd and raspberry sauce.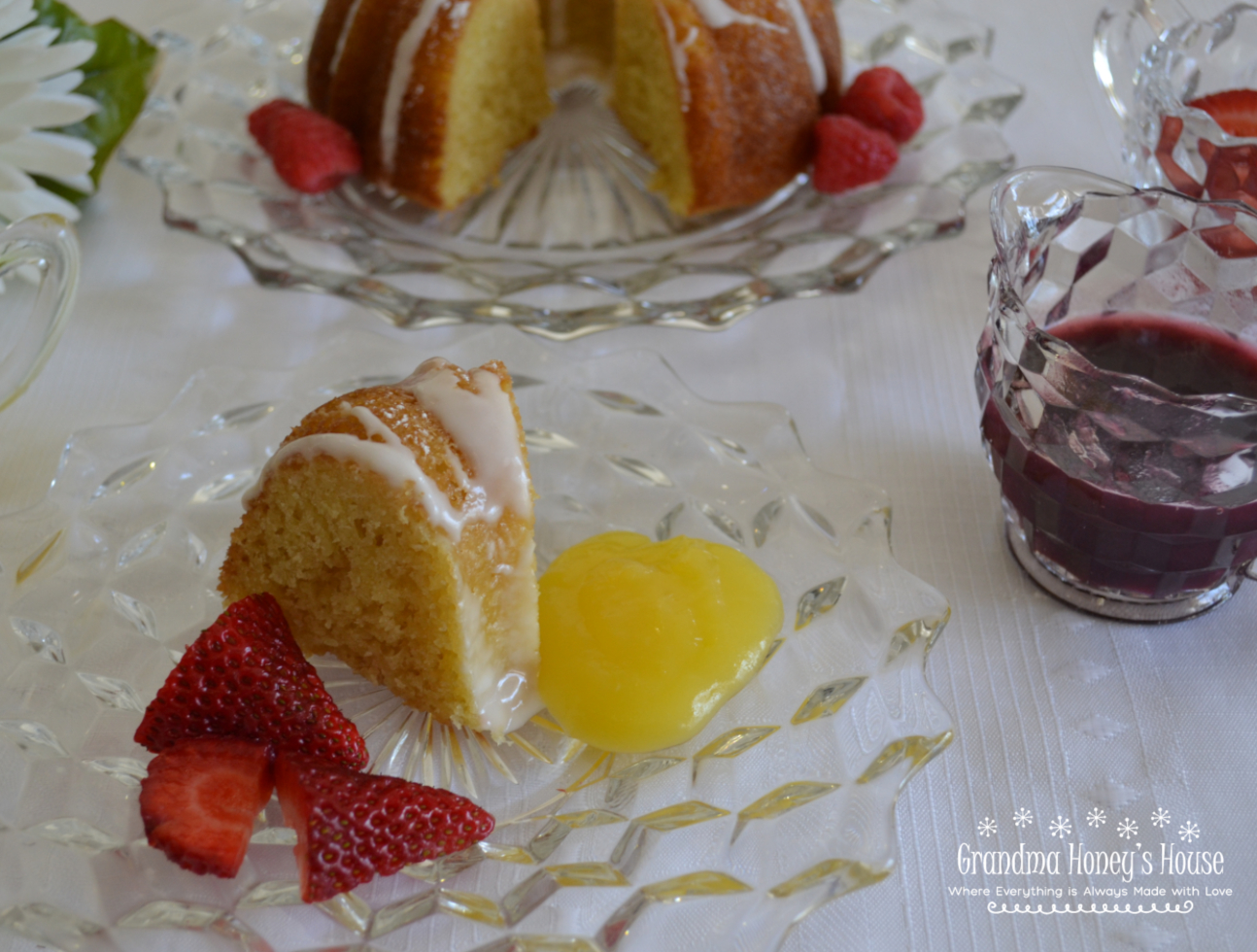 I would serve this if I were having a tea party with my daughters and granddaughters. I also got out my grandmother's Fostoria that she left me after she passed away.  I love using it and thinking of her.
MINI CITRUS BUNDT CAKE WITH LEMON CURD & RASPBERRY SAUCE
Ingredients
CAKE:
3/4 cup cake flour
1/2 teaspoon baking powder
1/2 teaspoon baking soda
1/8 teaspoon kosher salt
6 Tablespoons butter, softened
1/2 cup sugar
1 large egg
1/8 teaspoon Fiori Di Sicilia (may use 1/4 teaspoon vanilla & 1/4 teaspoon lemon or orange extract to replace this)
1 lemon, zested and juiced, divided
1 Tablespoon sour cream
3 Tablespoons whole milk
LEMON GLAZE
3/4 cup confectioner sugar
1 teaspoon milk
1-3 teaspoons lemon juice
remaining zest
Place confectioner sugar in a small bowl, whisk in milk. Add lemon juice 1 teaspoon at a time to obtain desired consistency to drizzle. Stir in the lemon zest. Drizzle over cooled cake.
LEMON CURD
1 cup sugar
3 eggs
1 cup fresh lemon juice
3 lemons zested
1/2 cup unsalted butter, melted
In a microwave safe bowl,whisk together the sugar and eggs until smooth. Stir in the lemon juice, lemon zest,and butter. Cook in microwave at 1 minute intervals, whisking after each,until it is thickened. (Link to original recipe from ALLRECIPES in blog post)
RASPBERRY SAUCE
1/2 cup sugar
1 Tablespoon corn starch
1/2 cup water
2 cups frozen raspberries
Whisk together the sugar and cornstarch in a medium saucepan. Add the water and bring to a boil. Stir in the raspberries, lower to a medium heat and simmer until mixture starts to thicken,about 5 or 6 minutes. Remove from heat and strain through a sieve into a bowl. I press down on the berries with a fork to get all of the juice out. Discard seeds and pour sauce into a small pitcher.
Instructions
Preheat oven to 325 degrees F. Spray a 6-inch mini bundt cake pan with no stick cooking spray. Spray all areas very well.
In a small mixing bowl, whisk together the cake flour, baking powder, baking soda, and salt;set aside.In a medium size mixing bowl, using an electric mixer, cream the butter. Add sugar and continue to beat until well combined. Beat in the egg, Fiori Di Sicilia, 3 teaspoons of lemon juice, half of lemon zest, and the sour cream.
Beat in the flour mixture, alternating half at a time, with the milk. Beat mixture until combined, but do not over beat.
Spread batter evenly in the pan. Tap pan gently on counter top three times so air bubbles will rise.
Bake about 24-26 minutes, or until cake tester inserted comes out clean. Do not over
bake. Remove from oven and allow to set on a wire cooling rack 10-15 minutes. Invert and carefully remove from the cake pan. Cool completely on wire rack. Drizzle glaze on cake and serve with lemon curd and raspberry sauce.
© 2023 Copyright GRANDMA HONEY\\\\\\\'S HOUSE
**This is not a sponsored post in any way. The products used are ones that I prefer and the opinions are 100% my own.
If you are looking for downsized recipes for smaller cakes, this one is delicious:..  Hummingbird Cake for 2
This post was shared on Weekend Potluck @ https://sweetlittlebluebird.com/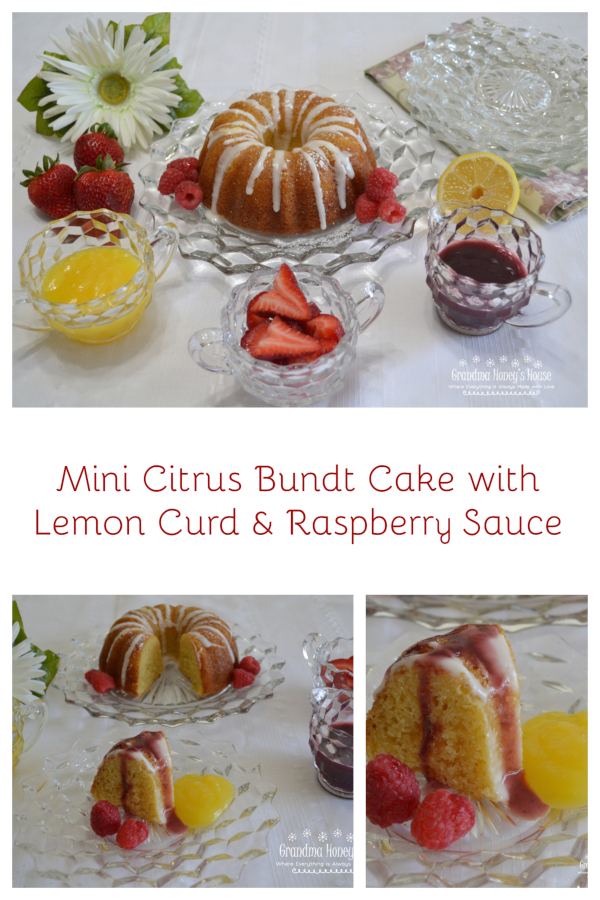 Please follow and like us: