Jump to recipe
Check out these dessert tarts and tartlets for an easy and elegant summertime
dessert you will be proud to serve.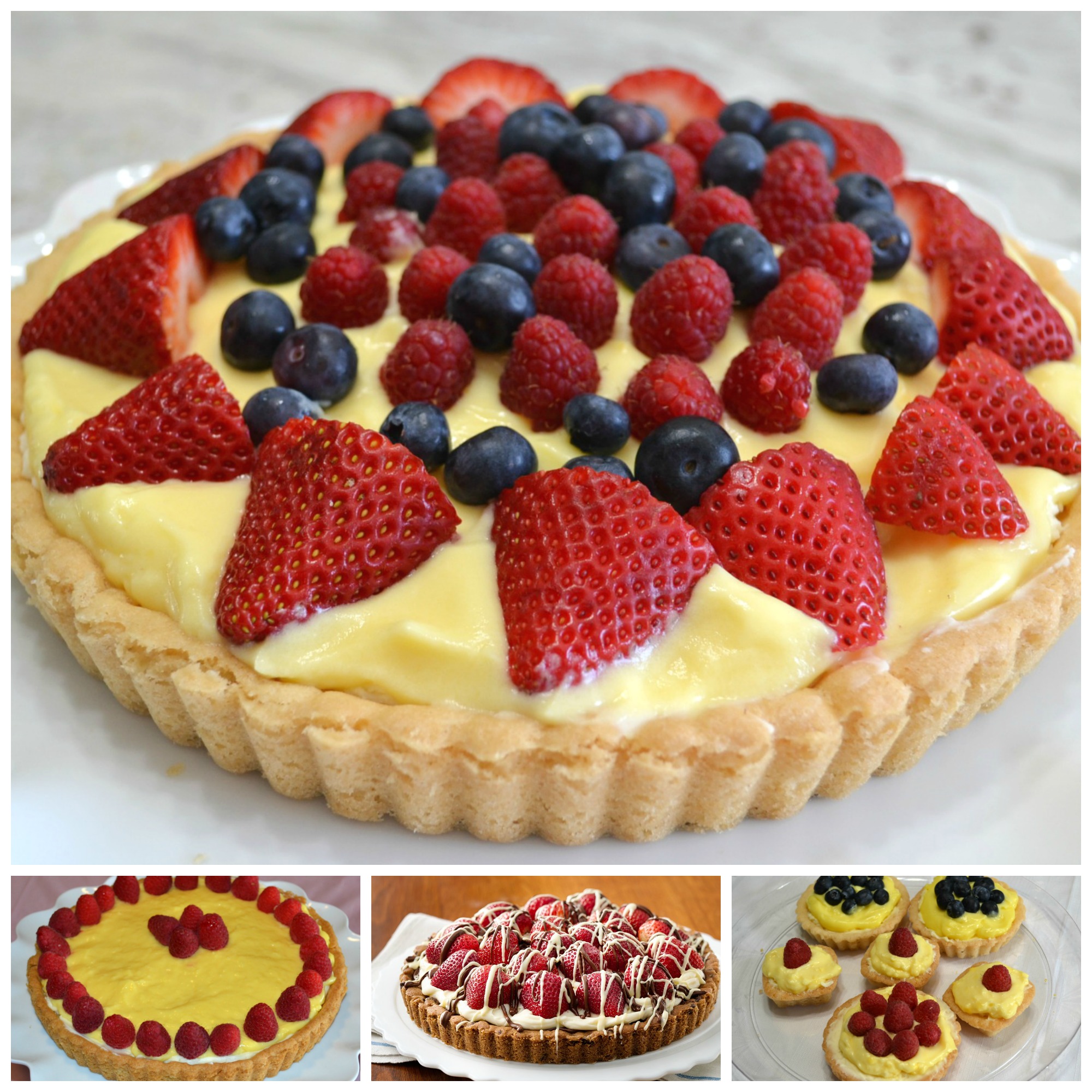 Summertime desserts should be lighter, cool, quick to make, and require little or no baking time.  No one wants to heat up their kitchen in the summer. The first thing that comes to my mind are dessert tarts and tartlets.
These are so easy to make and the flavor combinations are endless.
Tarts are basically a baked dish consisting of a pastry base, a filling,
and a topping.  They are perfect to serve on a dessert bar, a tea
party, or at any gathering.
One of the reasons these dessert tarts look so elegant is because of the pans they are baked in.   They come in such a variety of sizes and shapes. They can be purchased at kitchen stores, on-line at cooking web sites and sometimes even at Wal-Mart or Target.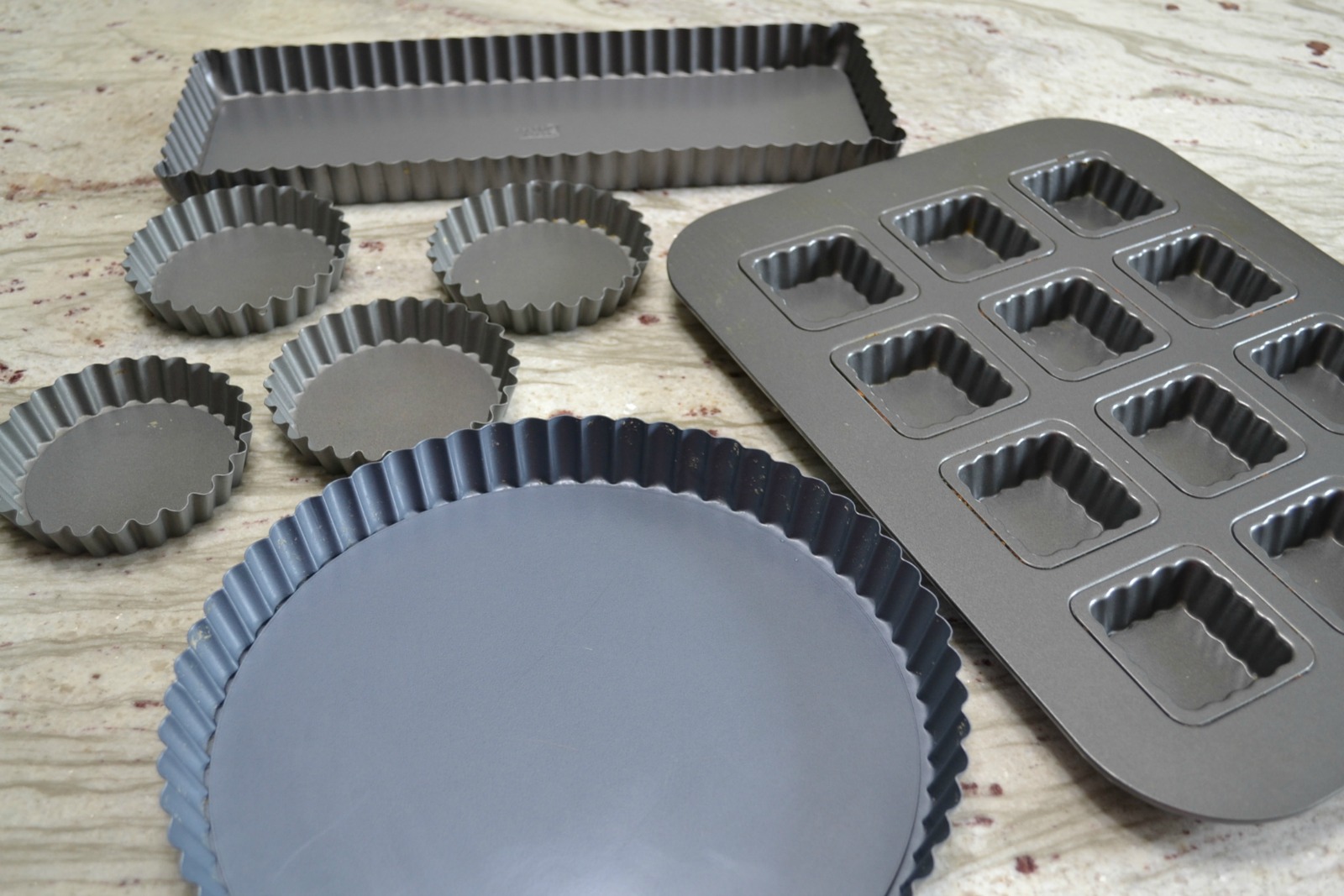 Just make sure to purchase or use one that has a removable bottom. The crust is almost impossible to get out in one piece if you do not use this kind of pan.
CRUST OPTIONS:
refrigerated cookie dough
graham cracker crust
crust made from scratch
ready made shells available in frozen food section
FILLINGS:
cream cheese
pudding
mascarpone cheese
Nutella
peanut butter
canned pie fillings
homemade pastry cream
TOPPINGS:
fresh fruits
small candies
nuts
toasted coconut
The following  dessert tarts are all made with refrigerated cookie dough as the crust.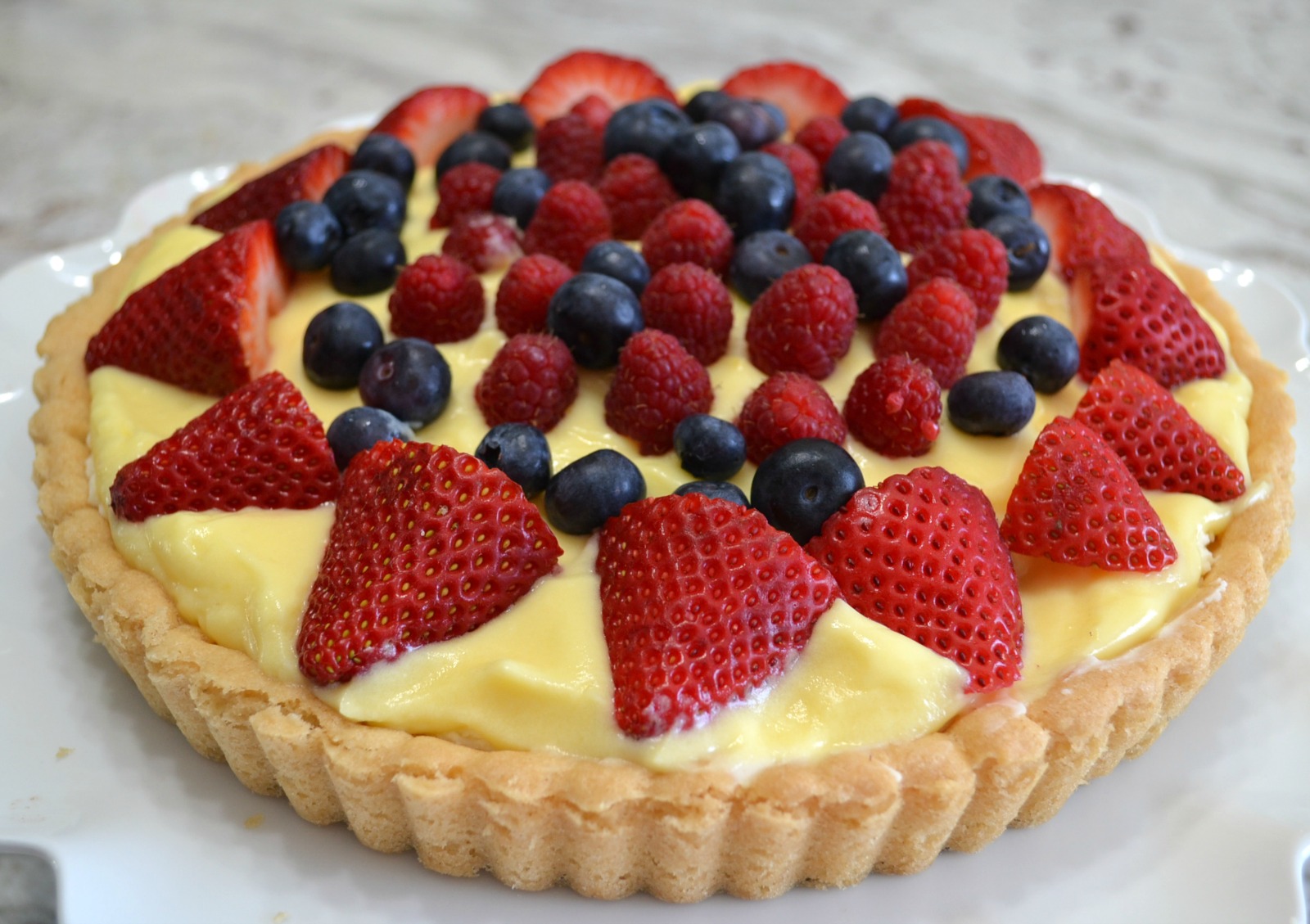 VANILLA MASCARPONE TART WITH FRESH FRUIT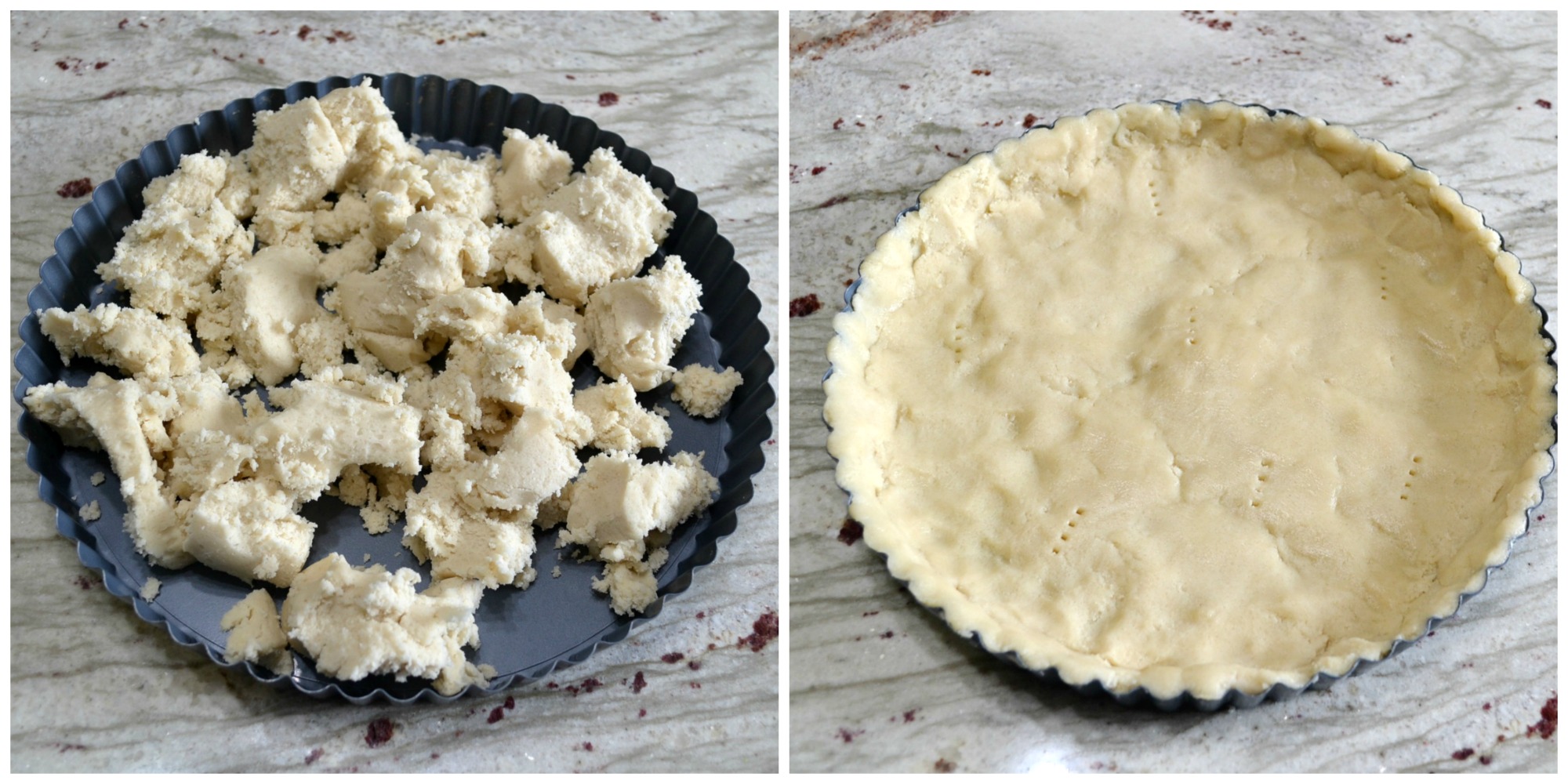 Open cookie dough and crumble into tart pan.  Press into bottom
and up the sides.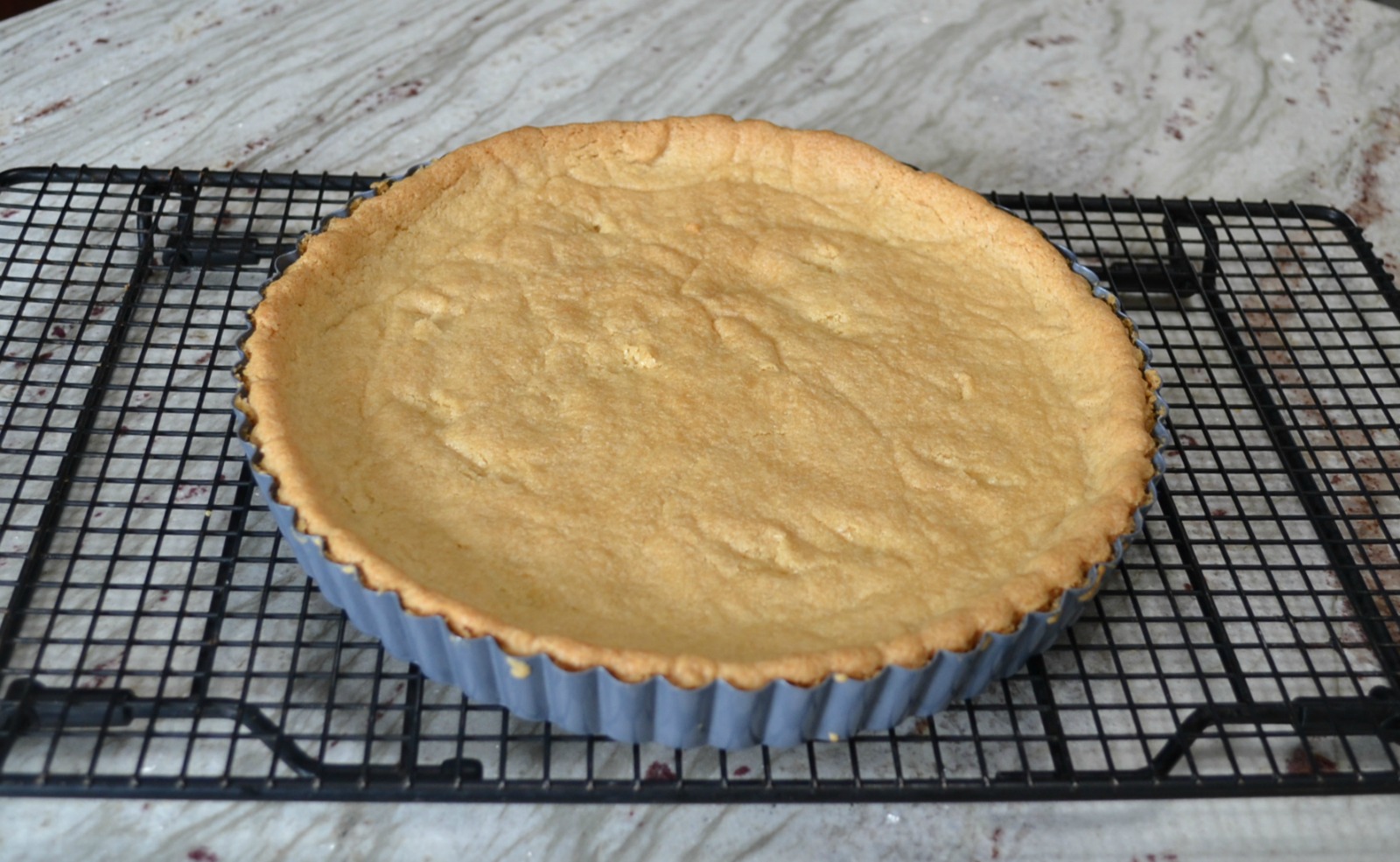 Bake until light golden brown.  Transfer to a cooling rack.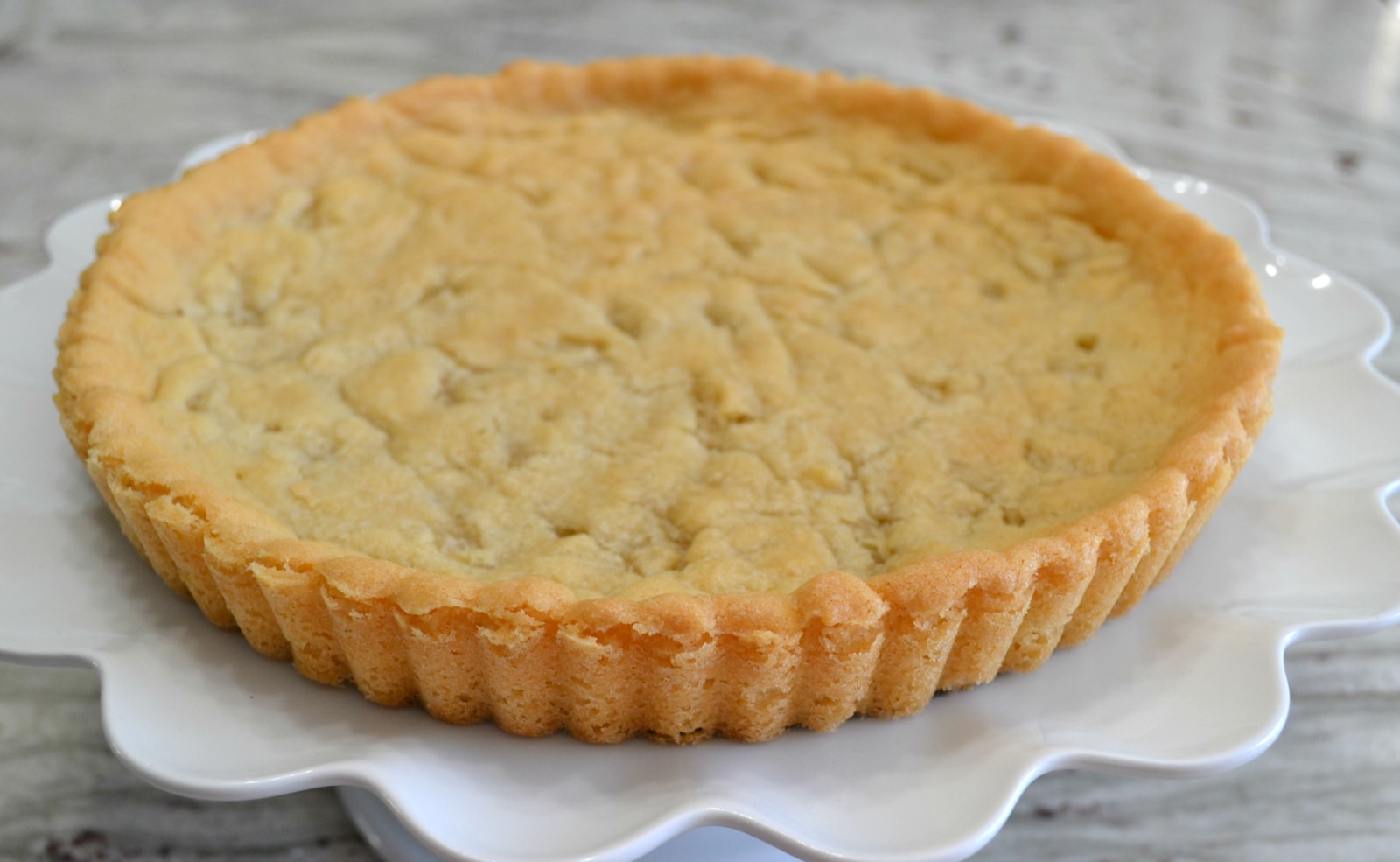 Remove sides of pan and bottom disc after cooled, place on serving dish.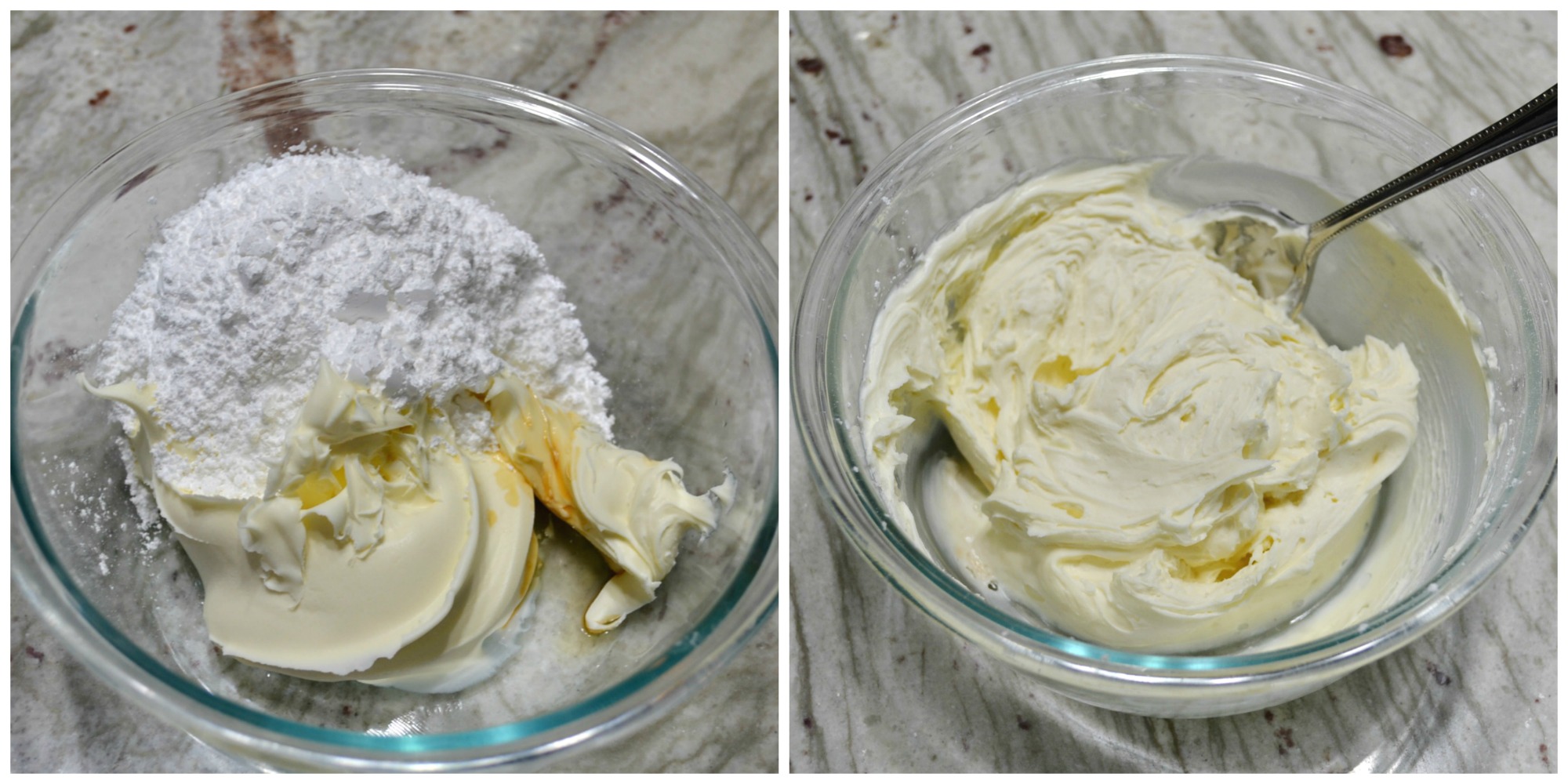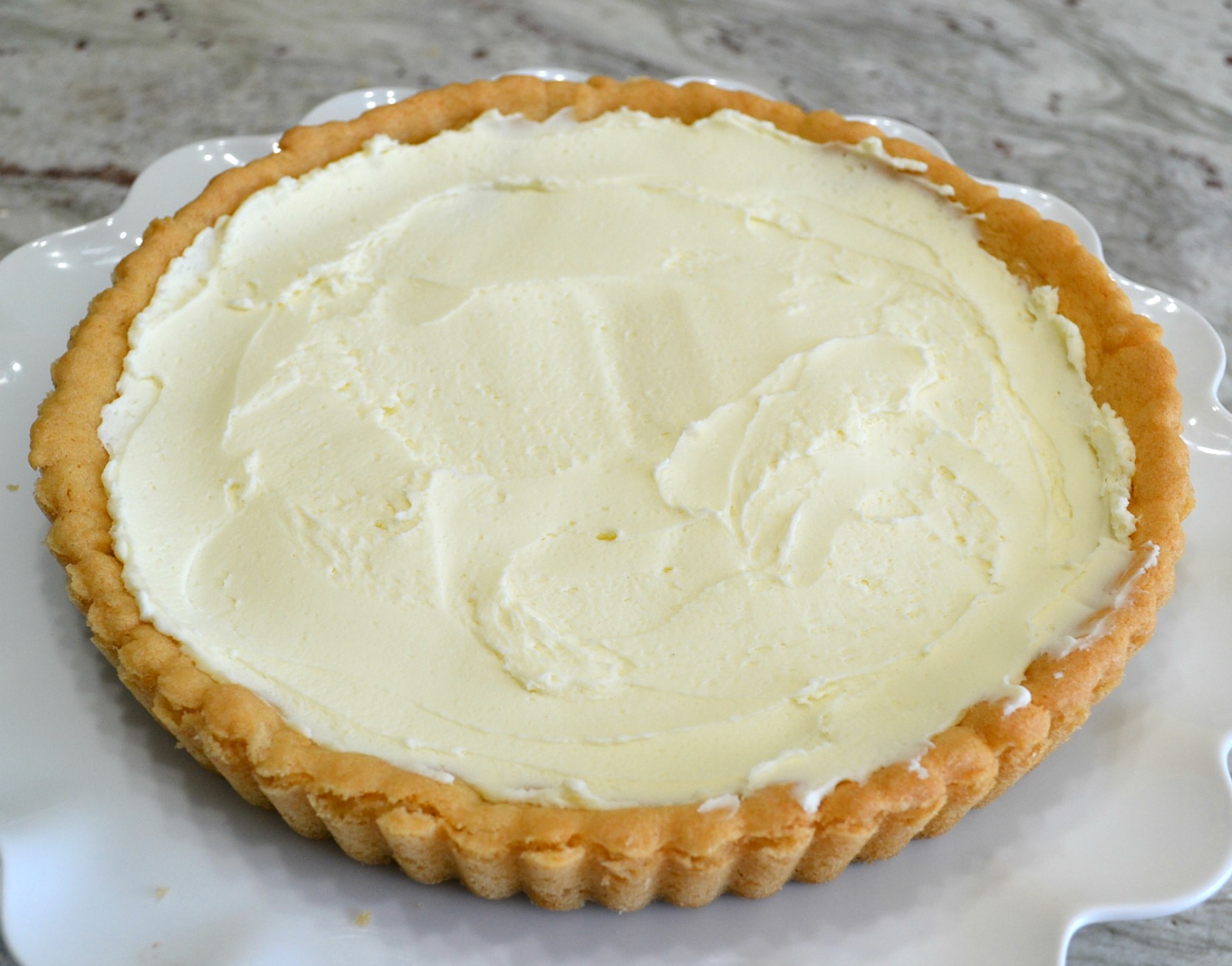 Prepare mascarpone layer.  Spread over bottom of the crust.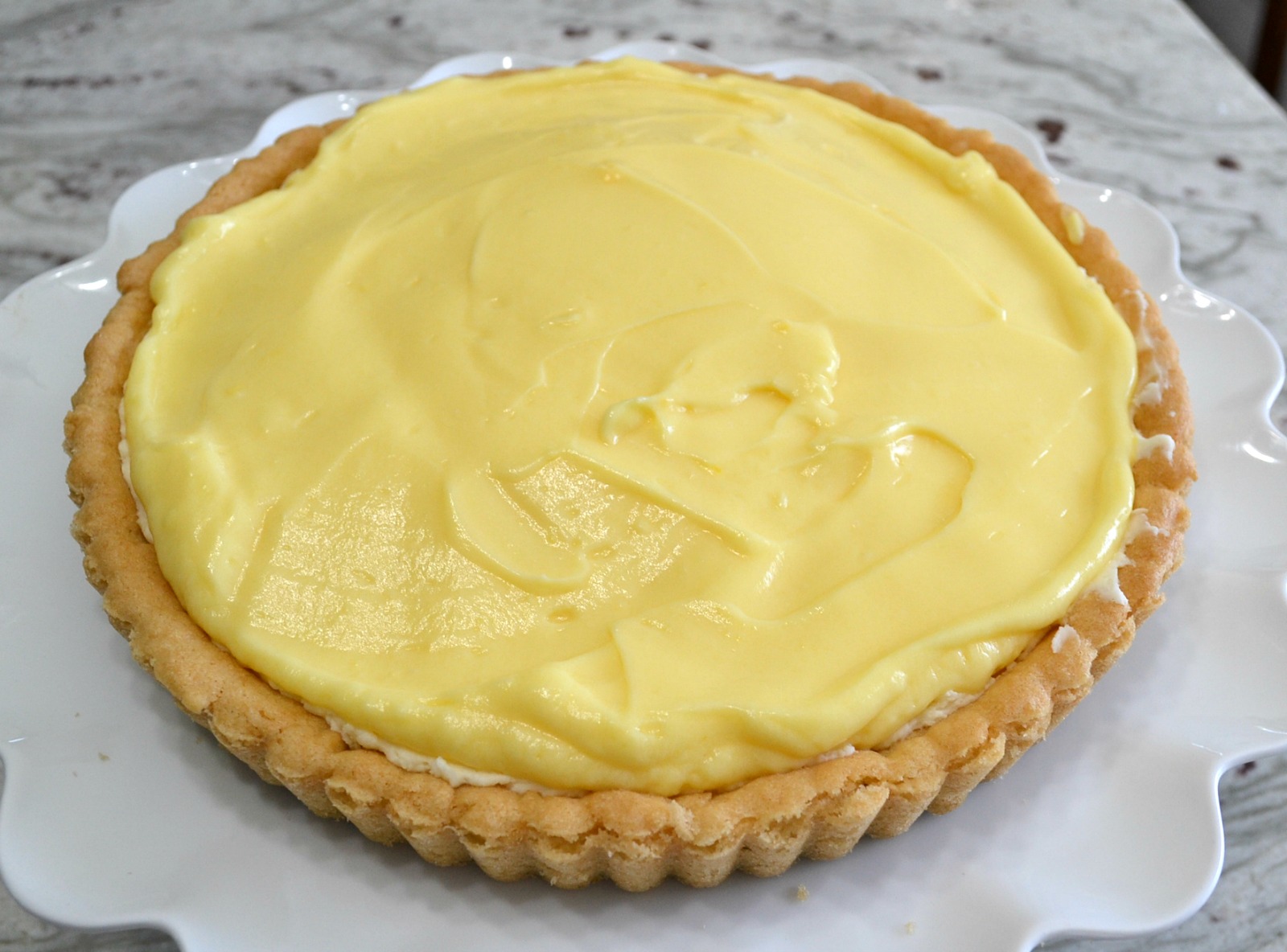 Mix the pudding and spread evenly over the mascarpone layer.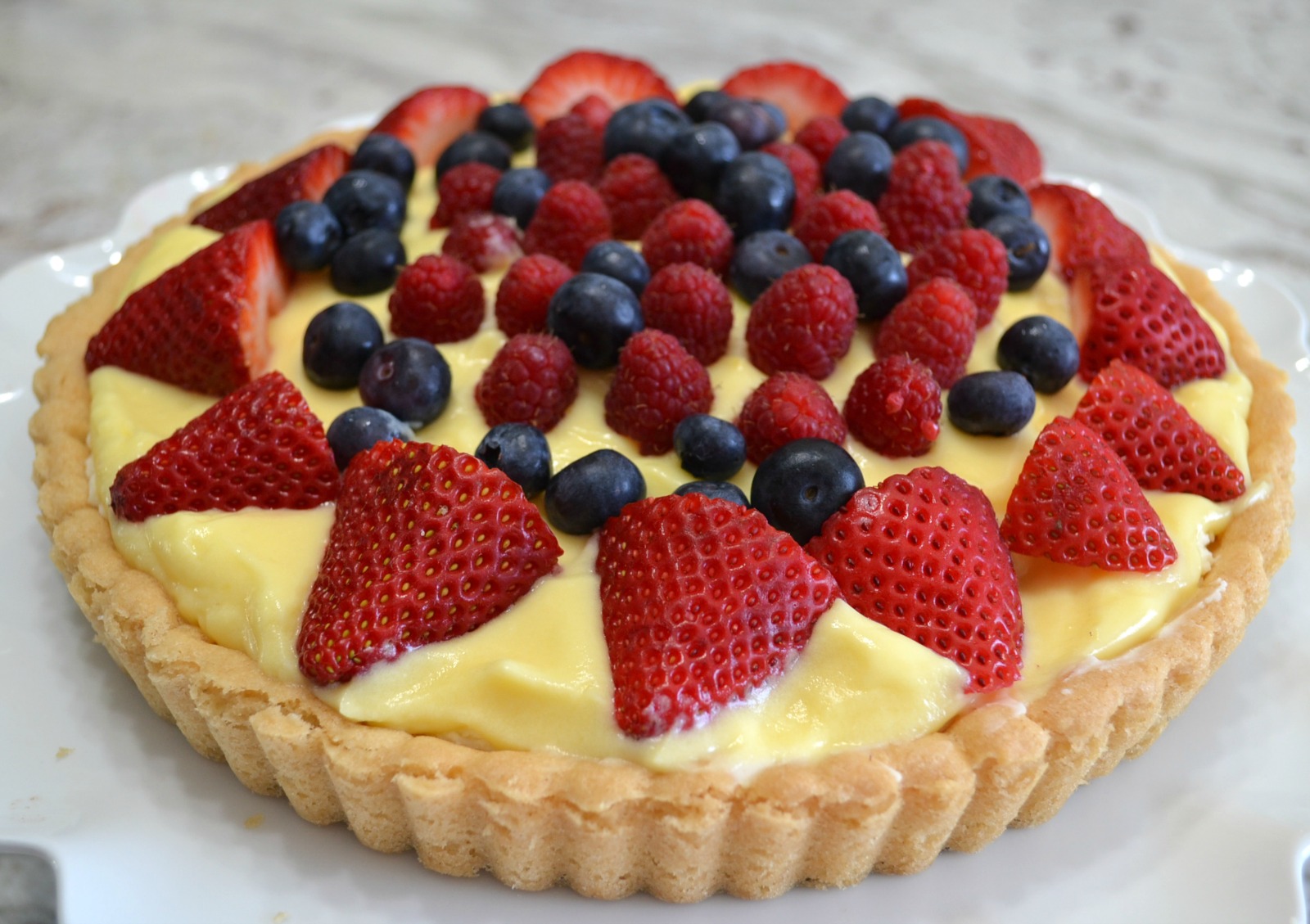 Top with desired amounts of fresh fruits.
VANILLA MASCARPONE TART WITH FRESH FRUIT
Ingredients
1 (16.5oz) roll refrigerated sugar cookie dough
1 (3oz) box instant vanilla pudding mix
2 cups whole milk
8 oz mascarpone cheese, softened
3/4 cup confectioner sugar
1/2 teaspoon vanilla extract or vanilla bean paste
3-4 cups fresh fruit, cleaned
Instructions
Preheat oven to 350 degrees F. Set cookie dough out of refrigerator for about 10 minutes before using.
Open cookie dough and crumble into 9 or 10 inch ungreased tart pan with removable bottom and sides. Press dough into bottom and up the sides of pan. Prick with a fork about 6-8 places in the bottom.
Bake for 20 to 23 minutes or until crust is light golden brown. Transfer to a cooling rack and cool completely, about 45 minutes.
While crust is baking, whisk together the pudding mix and milk. Cover and refrigerate.
In a medium size mixing bowl, using an electric mixer, beat together the mascarpone cheese, confectioner sugar, and vanilla.
Carefully, remove the sides and bottom of pan. Transfer tart to a serving dish.
Spread the mascarpone layer evenly over the bottom of crust. Stir the pudding and spoon it over the mascarpone layer. Spread evenly with an offset spatula.
Top with fresh fruits and refrigerate at least 20 minutes.
© 2023 Copyright GRANDMA HONEY\\\\\\\'S HOUSE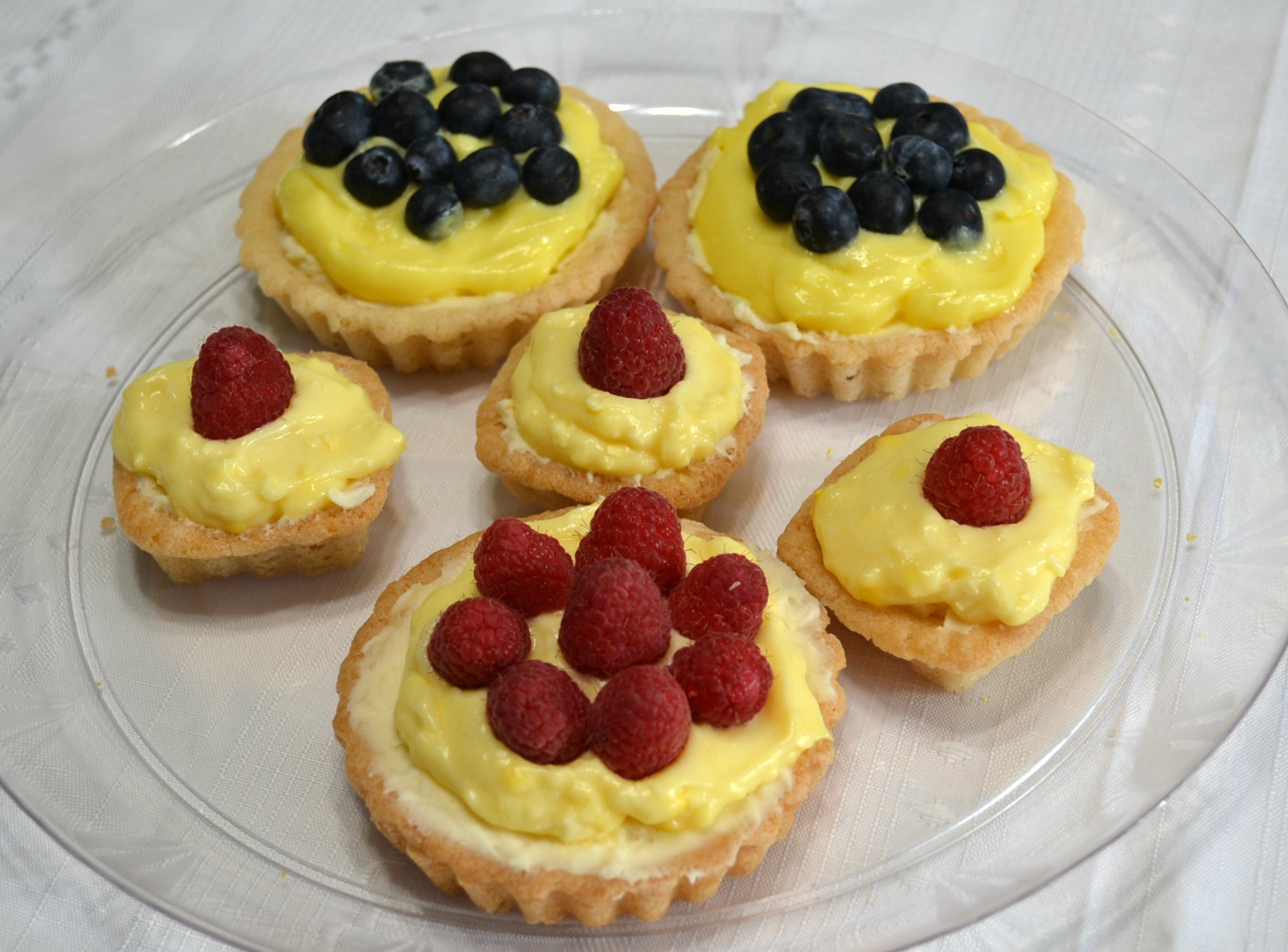 LEMON MASCARPONE BLUEBERRY TARTLETS
RASPBERRY MASCARPONE COCONUT CREAM TARTLETS
For these cute little tartlets, I used a package of refrigerated sugar cookie dough that was already cut into the cookie squares (24).  My tartlet pans measured 4 inch for the larger one, and 2 1/2 inch for the smaller ones.
The smaller pan used 1 cookie square and the larger one used 3 cookie squares.  Follow same step by  step directions as for the
Vanilla Mascarpone Tart with Fresh Fruit.  The tartlet pans baked for 16-18 minutes.
I mixed the mascarpone layer the same except that I added 1 teaspoon of lemon juice and 1 teaspoon of lemon zest in the lemon
tartlet mixture instead of the vanilla.
I used a box (3.4oz) instant lemon pudding for the blueberry tartlets.
I used a box (3.4oz) instant coconut cream pudding for the raspberry tartlets.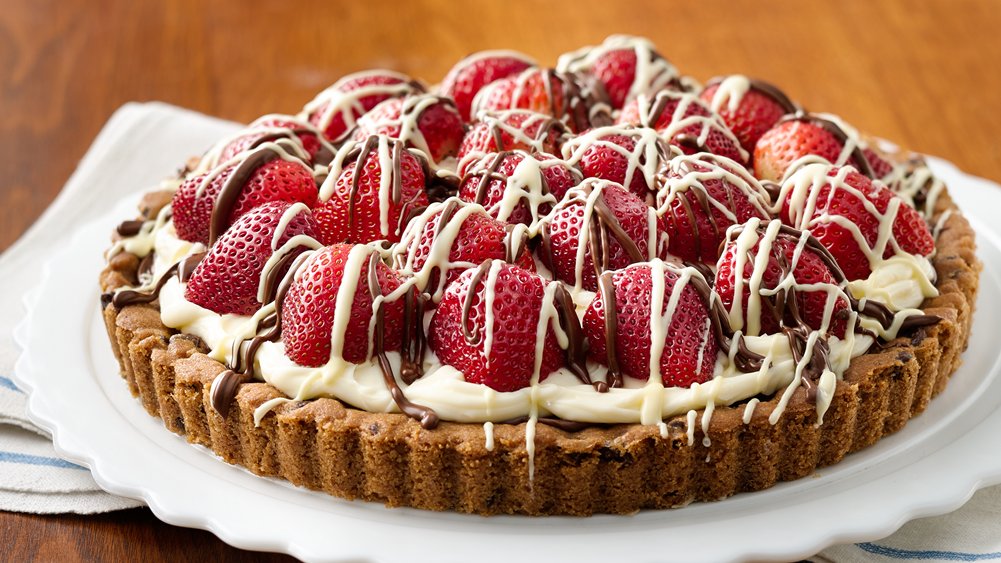 STRAWBERRY MASCARPONE HAZELNUT CHOCOLATE TART
This was the recipe that earned me a spot as a finalist in the Pillsbury
Bake off Contest in 2014.More tips here.  It is made with the chocolate chip cookie
dough and has a layer of chocolate hazelnut spread beneath the mascarpone layer.
HERE is the link to see this recipe made by one of my grandchildren
and for the recipe.
The tarts are best if served on the day they are made.
I hope you have fun making these dessert tarts and tartlets.
I would love to hear about some of the ones that you create.
Please follow and like us: