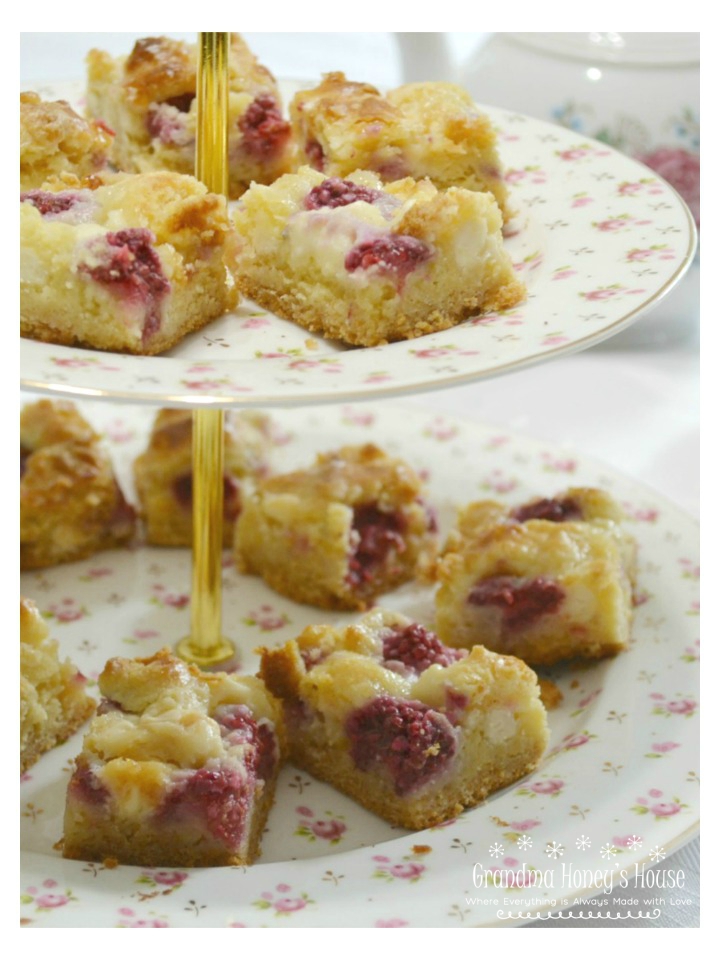 These Raspberry White Chocolate Cake Bars are the perfect treat to serve at any upcoming parties.
These lime cream cheese cake bars are a very refreshing dessert, and perfect to serve on St Patrick's Day.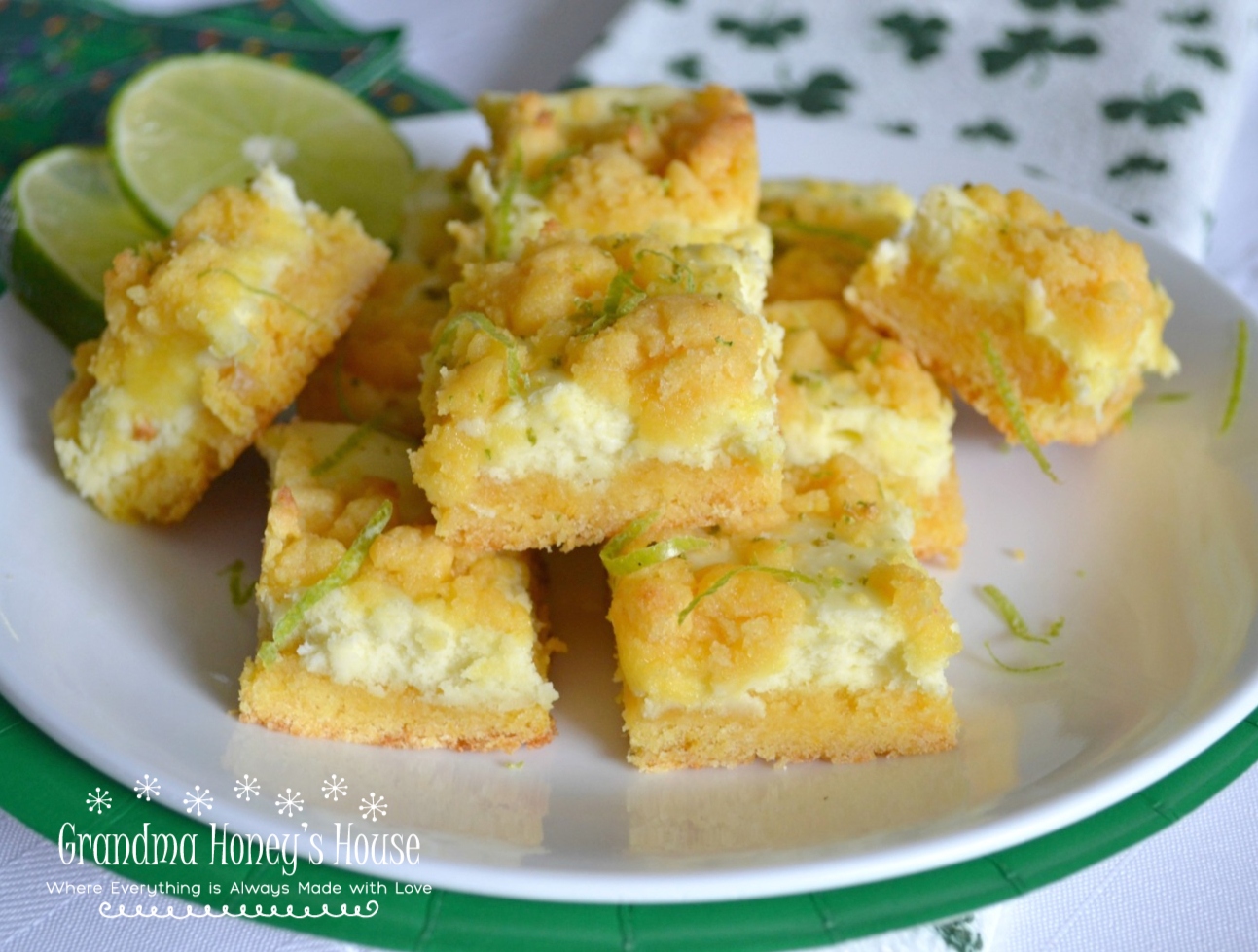 They are actually a remake of a recipe for lemon cream cheese bars that I have been making about 30 years. The original recipe was on the side of a cake box. I still make them frequently and was thinking of that recipe again last week. I decided to change a few ingredients and created lime cream cheese cake bars. Continue reading LIME CREAM CHEESE CAKE BARS- ST PATRICK'S DAY →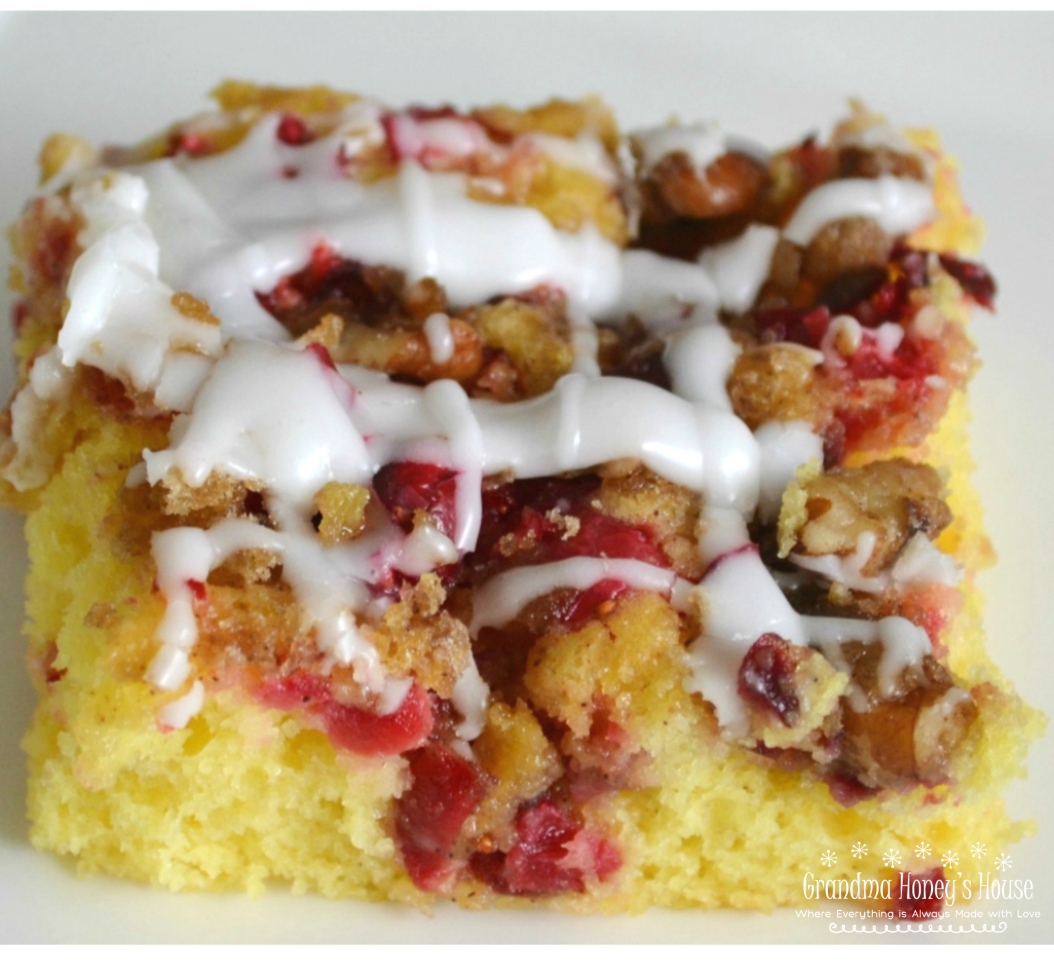 This is an easy and delicious recipe to get your fall baking started. Last year at the end of the holiday season I had some eggnog and some cranberries leftover so this recipe was created.
The base is a box of yellow cake mix with additional ingredients including eggnog. It is topped with fresh cranberries, a streusel topping and baked.
To add even more goodness, a glaze is drizzled over it at the end.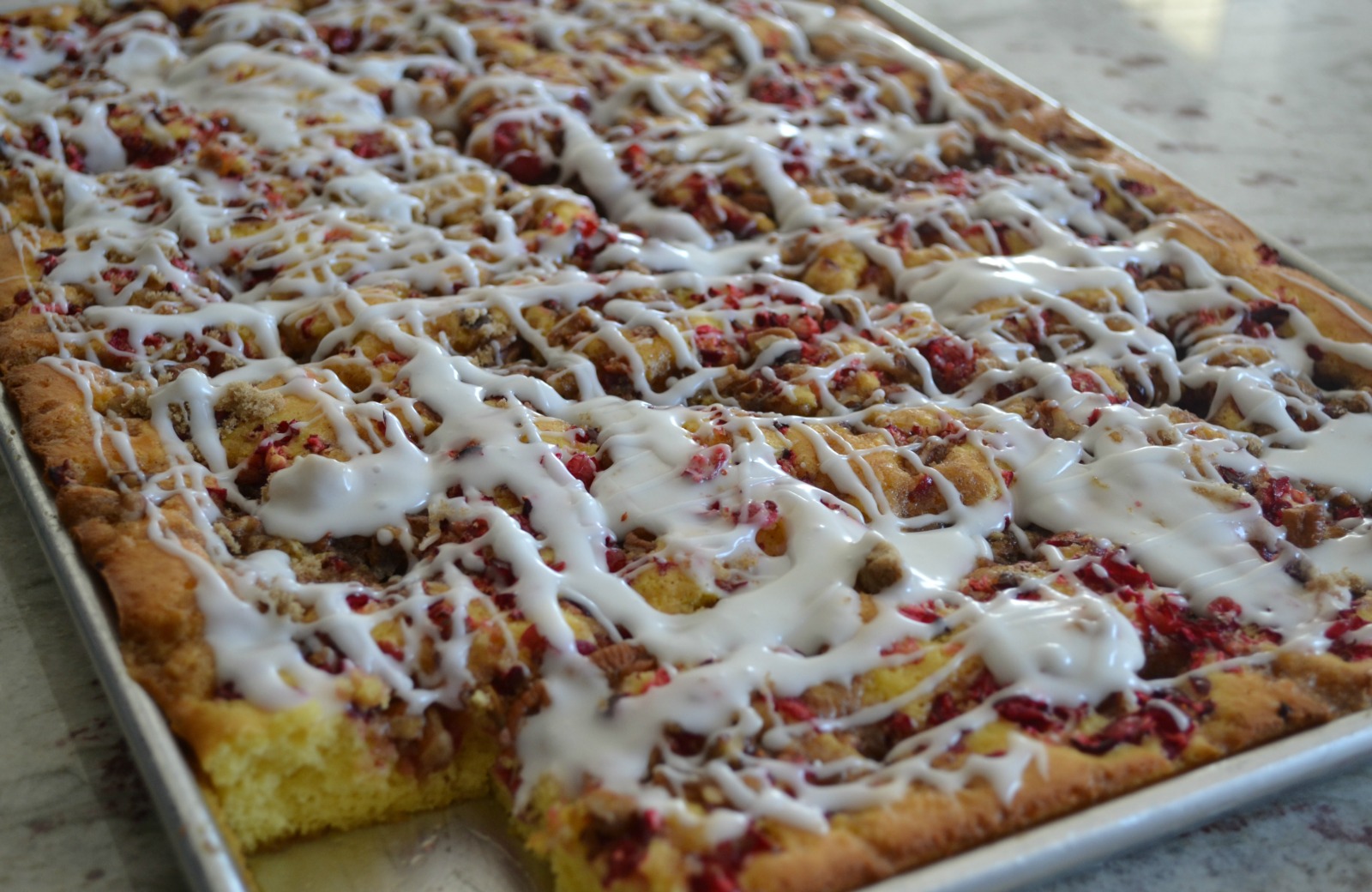 This recipe is excellent to serve for large groups or for taking to a covered dish as it makes 40 bars.
This recipe was shared on Weekend Potluck
@https://sweetlittlebluebird.com/
Streusel Topped Cranberry-Eggnog Cake Bars
2015-10-29 10:13:00
Serves 40
Ingredients
2 cups fresh cranberries
1 (15.25oz) box yellow cake mix
1 (3.4oz) box instant vanilla pudding mix
4 large eggs
1/2 cup vegetable oil
1 1/4 cups eggnog
1/2 cup butter, softened
11/2 cups brown sugar
2 Tablespoons flour
1 Tablespoon ground cinnamon
1 cup pecans, coarsely chopped
1 cup confectioner sugar
3 Tablespoons milk
Instructions
Preheat oven to 350 degrees F. Lightly spray a 15x10 inch baking pan, or jelly roll pan, with no stick baking spray.
Place cranberries in a small food chopper/processor and pulse until coarsely chopped; set aside.
In a large mixing bowl, combine the cake mix, pudding, eggs, oil, and eggnog. Beat together on low speed of an electric mixer until ingredients are combined. Beat on medium speed for 2 minutes. Spread batter evenly into prepared pan. Sprinkle the cranberries evenly over the cake batter.
In a medium size bowl, combine the butter, brown sugar, flour, cinnamon and nuts until combined, using fingers, a fork or a pastry cutter. Sprinkle streusel mixture evenly over the cake batter and cranberries.
Bake for 25-30 minutes or until toothpick inserted into center comes out clean. Remove from the oven and allow to cool about 10 minutes.
Place the confectioner sugar in a small mixing bowl. Add 1 Tablespoon of the milk and whisk together. Add more milk, 1 Tablespoon at a time, to obtain desired consistency to drizzle. Drizzle the glaze over the cake. Allow to cool completely, then cut into rows of 10 x 4 or desired size. Makes 40 bars
GRANDMA HONEY'S HOUSE https://grandmahoneyshouse.com/