Tag Archives: rotissere chicken
This Creamy Chicken Spaghetti is a delicious, quick dinner that your family will love.
This Honey Pecan Rotisserie Chicken Salad is quick, easy and delicious. I also want to show you 7 different ways that I serve it.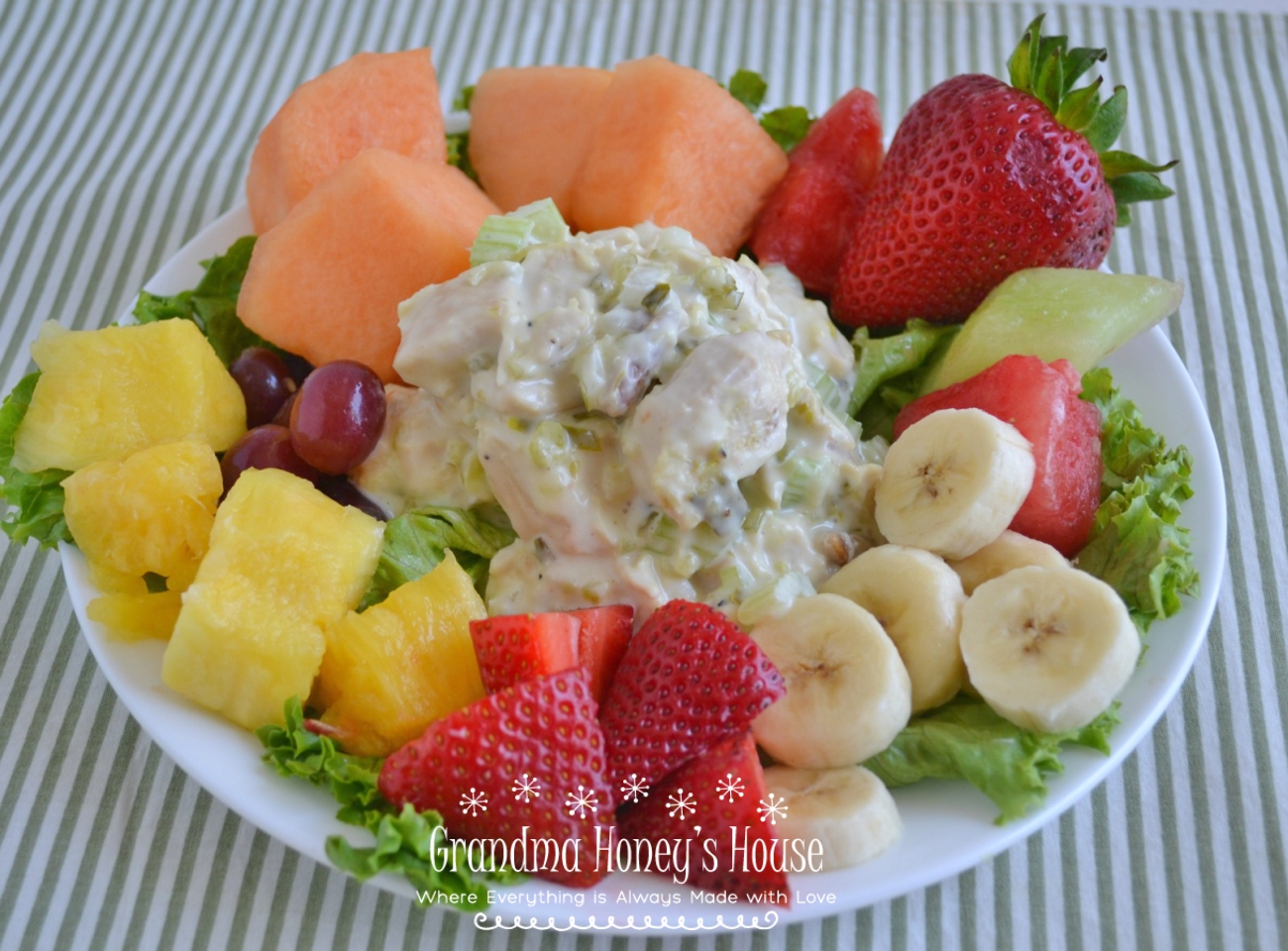 One of my favorite go to recipes is the one I have for this
Honey Pecan Rotisserie Chicken Salad. I have been making this one for about 20 years and am anxious to share it with you. Chicken salad is so refreshing and with warmer weather coming, I am ready to make it almost weekly. Continue reading HONEY PECAN ROTISSERE CHICKEN SALAD →
I love all of the recipes that can be created from using 1 rotisserie chicken. For this post on my downsized cooking feature, I want to share a few of those ideas using a chicken.
.
These rotissere chickens are not only convenient, they are inexpensive. I buy mine at Sam's and they cost $4.99. I only use the breast meat and this usually nets about 4 cups of meat. My husband likes to eat the legs. I bought this last weekend and made 4 different meals that were enough to feed 2 people. If you prefer more meat in any of the dishes, you can still make 3 of the 4 dishes.
I serve these meals with a salad or vegetable.
When I go to Sam's, I usually buy 2 of these chickens. We eat part of it for supper that night and then I make another dish from the remaining meat. I cut the meat off of the second one and put it in smaller freezer bags for future use. I like to make chicken salad from the rotisserie chicken but when I do this, I make it while the meat is still warm so that the flavors blend better. The possibilities of recipes are endless but I want to share some of the comfort foods that I made last weekend.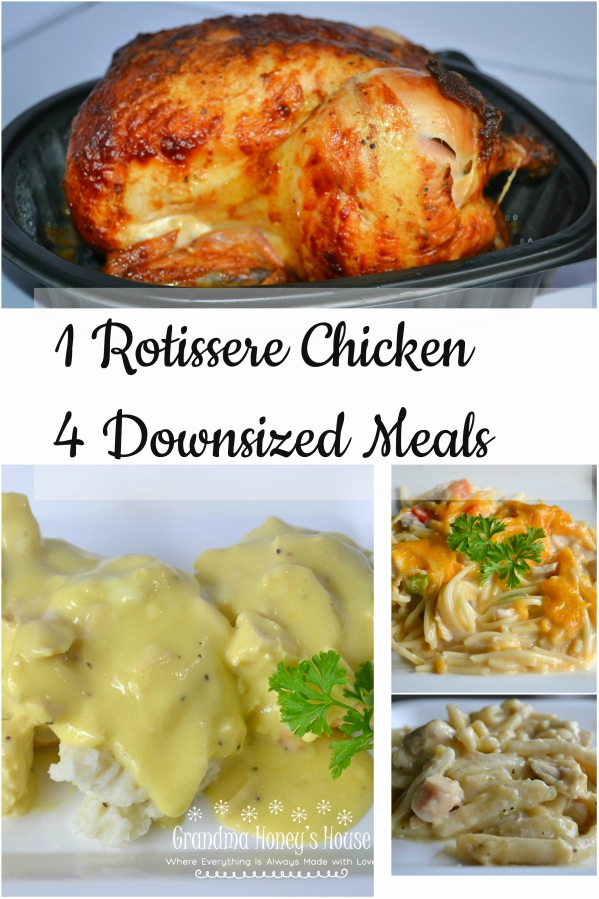 CREAMED CHICKEN AND BISCUITS
Creamed Chicken and Biscuits
2015-11-04 16:58:50
Serves 2
Ingredients
2 frozen biscuits, baked
2 Tablespoons butter
2 Tablespoons flour
1/2 teaspoon kosher salt
1/4 teaspoon coarse black pepper
1 1/2 cups chicken broth
1/2 cup half and half (or whole milk)
1/2 can cream of chicken soup
2-3 drops yellow food coloring
1 cup rotisserie chicken breast, shredded or cubed
1 cup prepared mashed potatoes
Instructions
Melt butter in medium sized saucepan or dutch oven over a medium heat. Add the flour, salt and pepper, whisk together until smooth.
Slowly whisk in the chicken broth, half and half, soup and food coloring. (Start with 1 drop and add desired amount). Stir in the chicken. Reduce heat and simmer over a low heat until mixture thickens, stirring frequently.
Remove from the heat. Serve with hot biscuits and mashed potatoes.
GRANDMA HONEY'S HOUSE https://grandmahoneyshouse.com/
CREAMY CHICKEN SPAGHETTI